Often when seasons change, so too does the décor in front of the home. Here are a few ways to add some depth, character or comfort to your front entrance.
Holiday Décor For Every Door
Wreaths and door décor is a great way to spruce up your front entrance. With different greenery, blooms or floral available for the winter season, homeowners could easily opt for the circular decoration. If wreaths are not for you, door swags are a great option and with all the natural pines and ferns available in winter. For those who are looking for something different than that, there are many other door decor options that incorporate and mix different materials like burlap, brass and copper. With all these possibilities, homes owners can choose what looks best with their door style, colour and surrounding brick or stone.
Doormat Delight
In the past, doormats were traditionally a place to wipe your feet or rest your shoes. Today, these unexpected stylish mats are used as an entry way into your home and sometimes a great indicator of homeowner's style and personality. Traditionally square, today, round, oval and oblong shaped doormats are becoming increasing popular. For some the doormat is a way to set the tone, add a splash of colour or create a vibe or feeling before entering the home, especially for the holiday season! For this, some choose personalized doormats with their family name or fashionable sayings or phrases. The design choices are endless for doormats which some homeowners change for every holiday or season.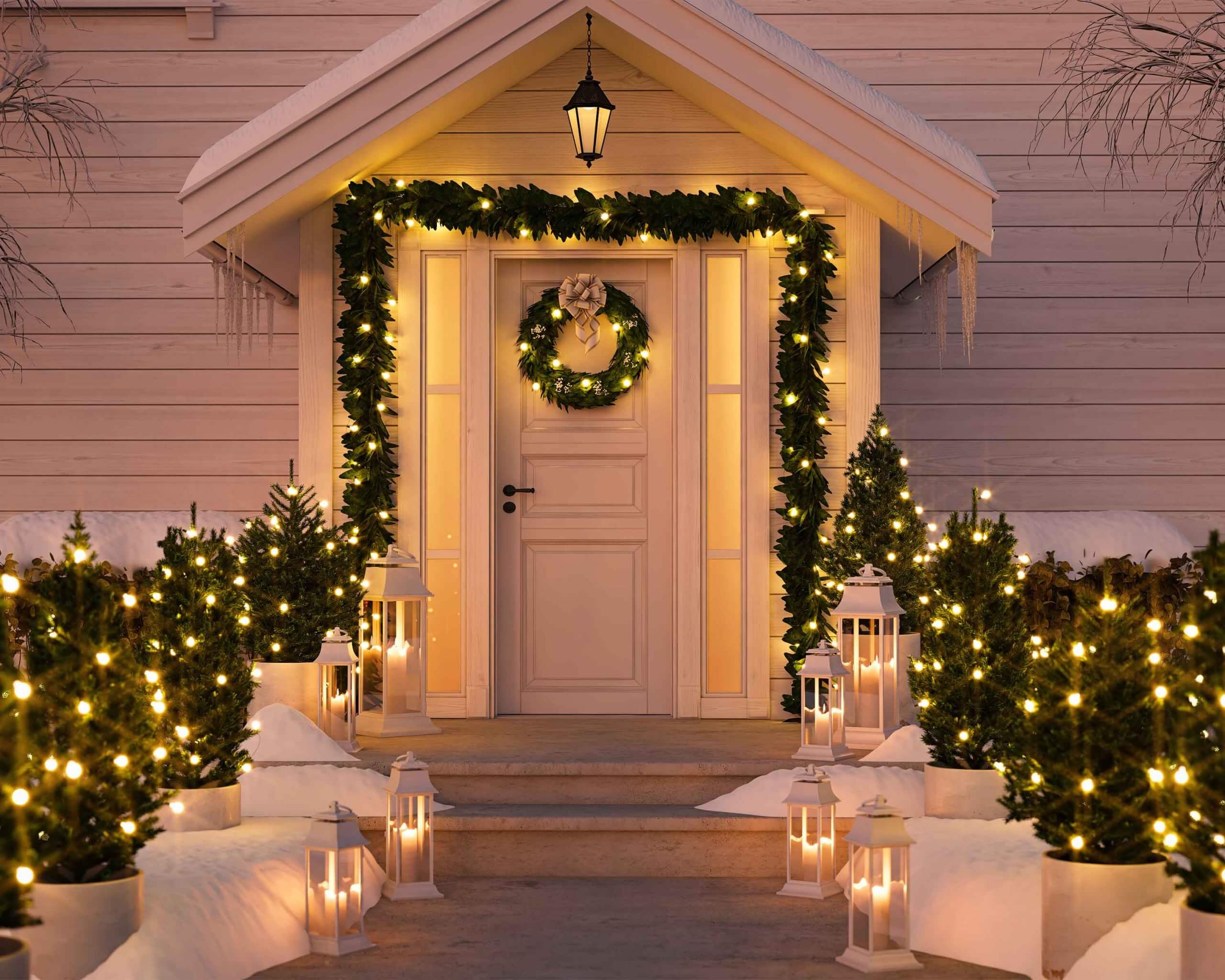 Winter Greens & Warm Lights
As weather gets colder, potted plants with seasonal winter greens and ferns like pine, cedar and spruce are an easy way to add some colour quickly and inexpensively wherever you need it without permanently planting in the ground. For those who prefer the nod too nature, twigs and branches are also still trending popular and provide a more simple and minimalistic style.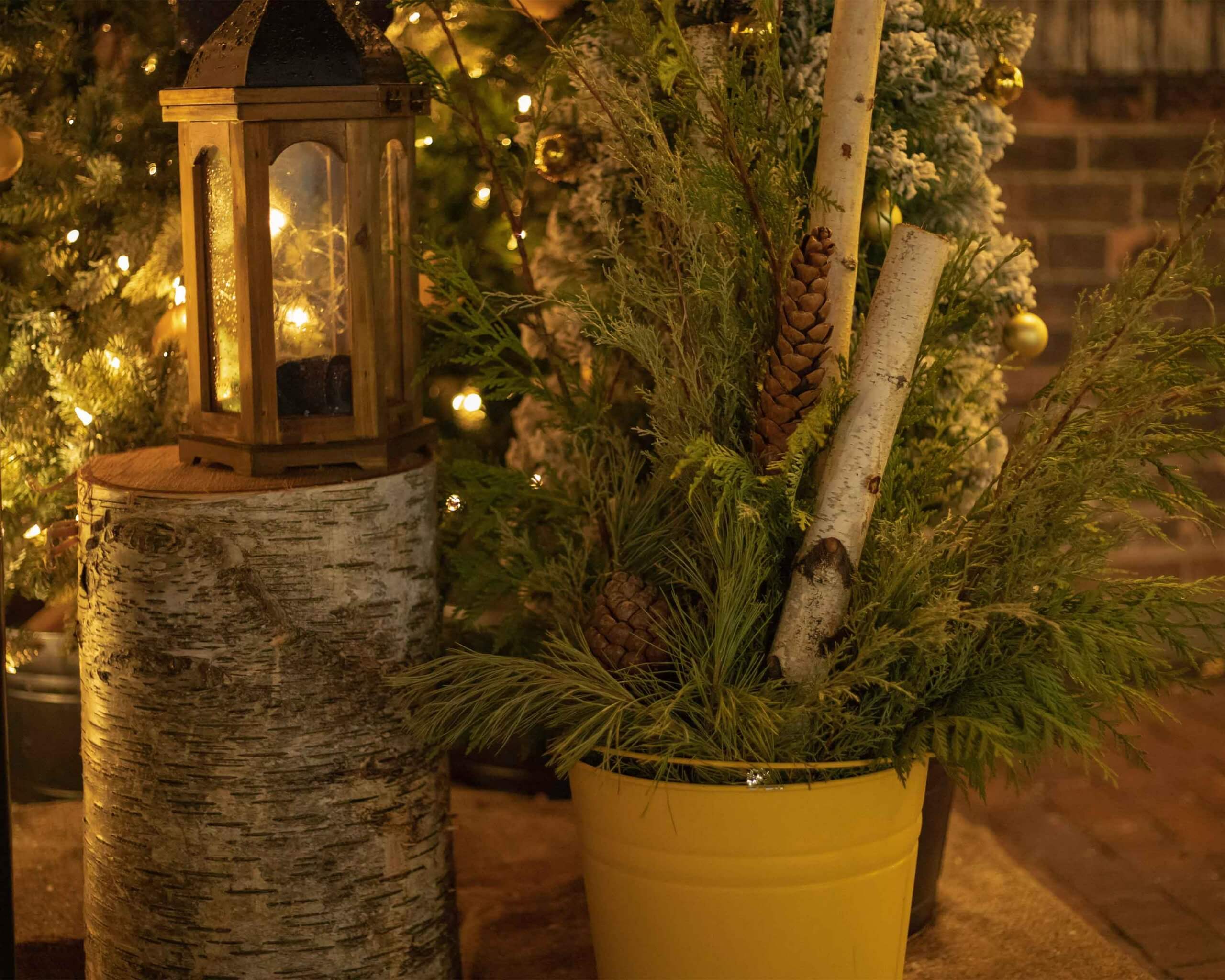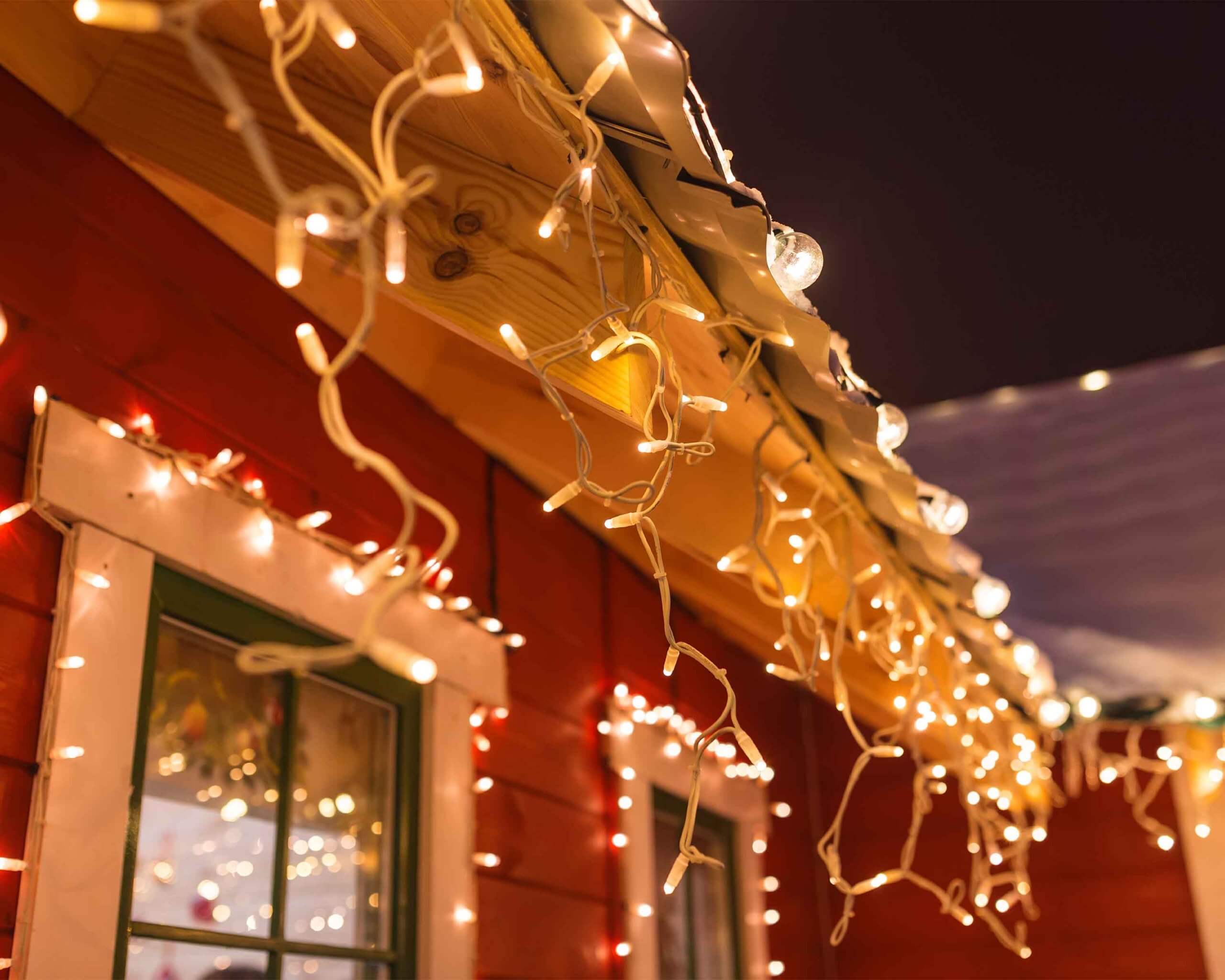 Lights and lanterns are quite the bright spot this season and can add an element of magic and warmth to any outdoor space and have been seen more and more on front porches. From string lights, to hanging tree lights, homeowners are now using the different and sometimes unconventional lighting options to create the mood they want. Designer type fixtures and lighting sources are not just meant or made for the indoors anymore. As for lanterns, the desired look this season is to display a few lanterns of different shapes and sizes and group them at varying heights.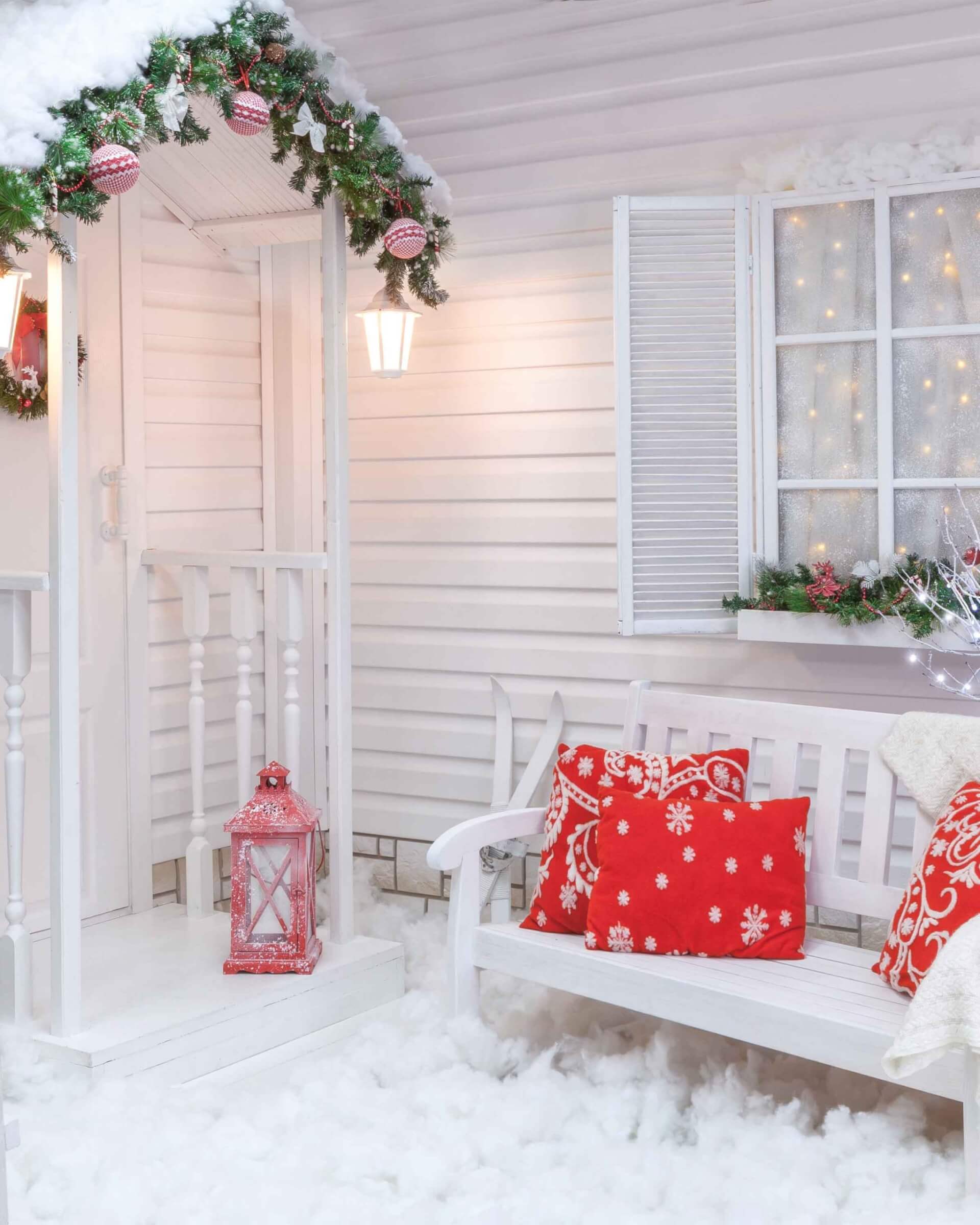 Turning The Table
The front porch has become quite the go-to space this year. Whether it's a place to sip morning coffee, read your favourite book or sit with a loved one, bistro tables, small dinette sets or now even fire pit tables are the standard for the season. Some homeowners have decided to bring the heating element as more and more Canadians maximize their outer spaces and make the most use of their functional areas. Outdoor furniture options are endless and there are so many design choices depending on intended use and style. —