Turn on any home improvement TV show these days and chances are that the interior design of the project will include shiplap. The recent rise of this untraditional design element has many rushing to read up on the material.
Shiplap, a kind of wooden board is often used for constructing sheds, barns, and other rustic buildings. Traditional shiplap has a groove (rabbet), cut into the top and bottom, which allows the pieces to fit together closely, forming a tight seal. This also gives shiplap its distinctive appearance. Lately shiplap has become popular for interior finishes like walls and ceilings thanks to its rustic charm and subtle texture. Historically, shiplap paneling was used as a solid wall surface for wallpaper, and rarely exposed, whereas today it can add instant age, texture, rusticity and a focal point to any room in your house. Adding to the charm of this design trend is its affordability and ease of installation which appeals to both contractor and DIYer alike.  Before you head out to your local Castle Building Centre location to pick some up, take a look at what some of the industry leaders have to say on shiplap.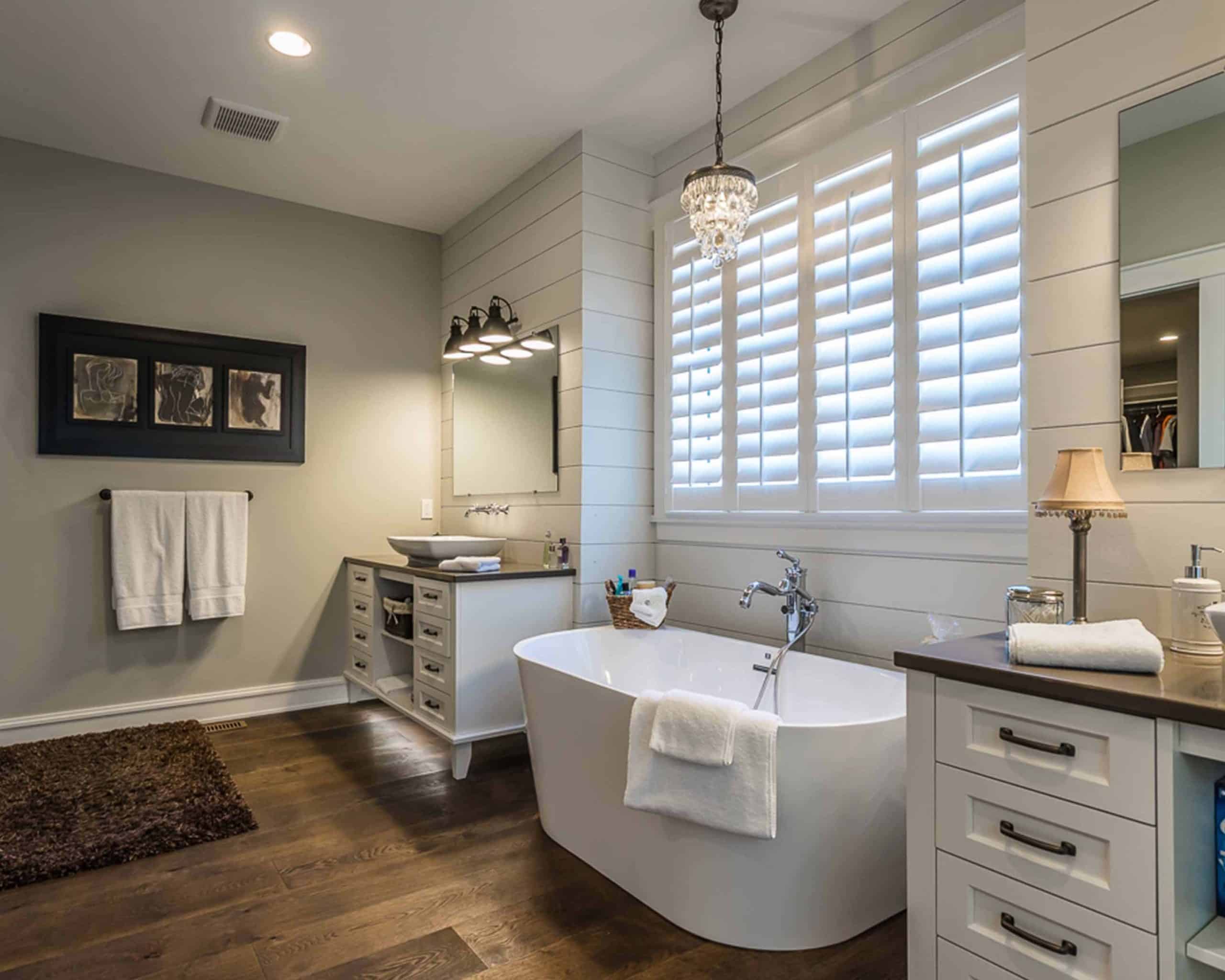 Photo courtesy of Metrie
Uncovering the design possibilities of this material has proved beneficial and given new life to shiplap manufacturers. According to Alexandria Moulding, their shiplap has a special locking joint that helps when installing the product so there is no glue needed in the installation. Another feature that lends to easier installation is its elongated tongue and a nail line which shows the installer where to place the nails in order to hide the nail holes. This means the product is ready for a finish coat as soon as it is installed.  Alexandria Moulding offers different widths depending on the desired look of the project and is available in 5-1/4" and 7-1/4" sizes.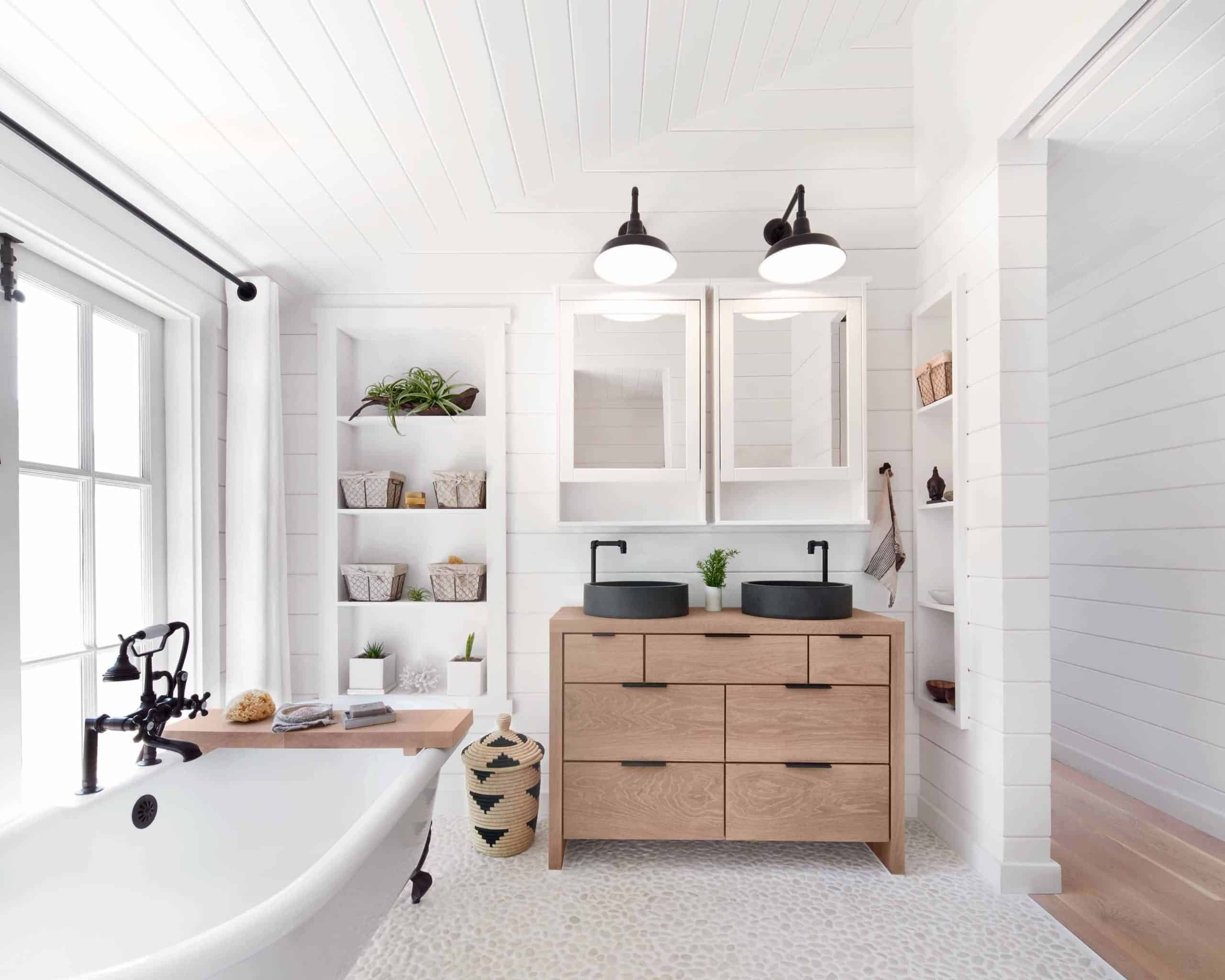 Photo courtesy of Alexandria Moulding
As far as shiplap as a trend, Alexandria Moulding believes that its popularity is due to two major factors, versatility and application. Its adaptability to complement a variety of styles including modern, traditional, industrial and rustic paired with the ability to apply it to both walls and ceilings is versatile enough not to mention it's also available in materials that can be painted (whatever colour the homeowner chooses) or raw wood to be stained.
Another manufacturer, Metrie, has also seen a surge in demand for shiplap.  Metrie offers shiplap product solutions, including Metrie Complete®, high quality, pre-painted boards to help pros and homeowners alike achieve a desired look in a short amount of time.  They believe that part of the trend's appeal is the ingenuity of the material and the realism of being able to transform a room in just a weekend is a snap with their Shiplap.
Metrie adds that although shiplap is a paneling treatment made from wide wooden boards installed horizontally, which creates create a cottage or coastal look, you can also apply it vertically if you love the look but are not a fan of horizontal lines.  Either way, Metrie is on board with this on-trend interior finishing choice as it instantly adds charm and texture to any space and can help bridge modern and rustic décor styles.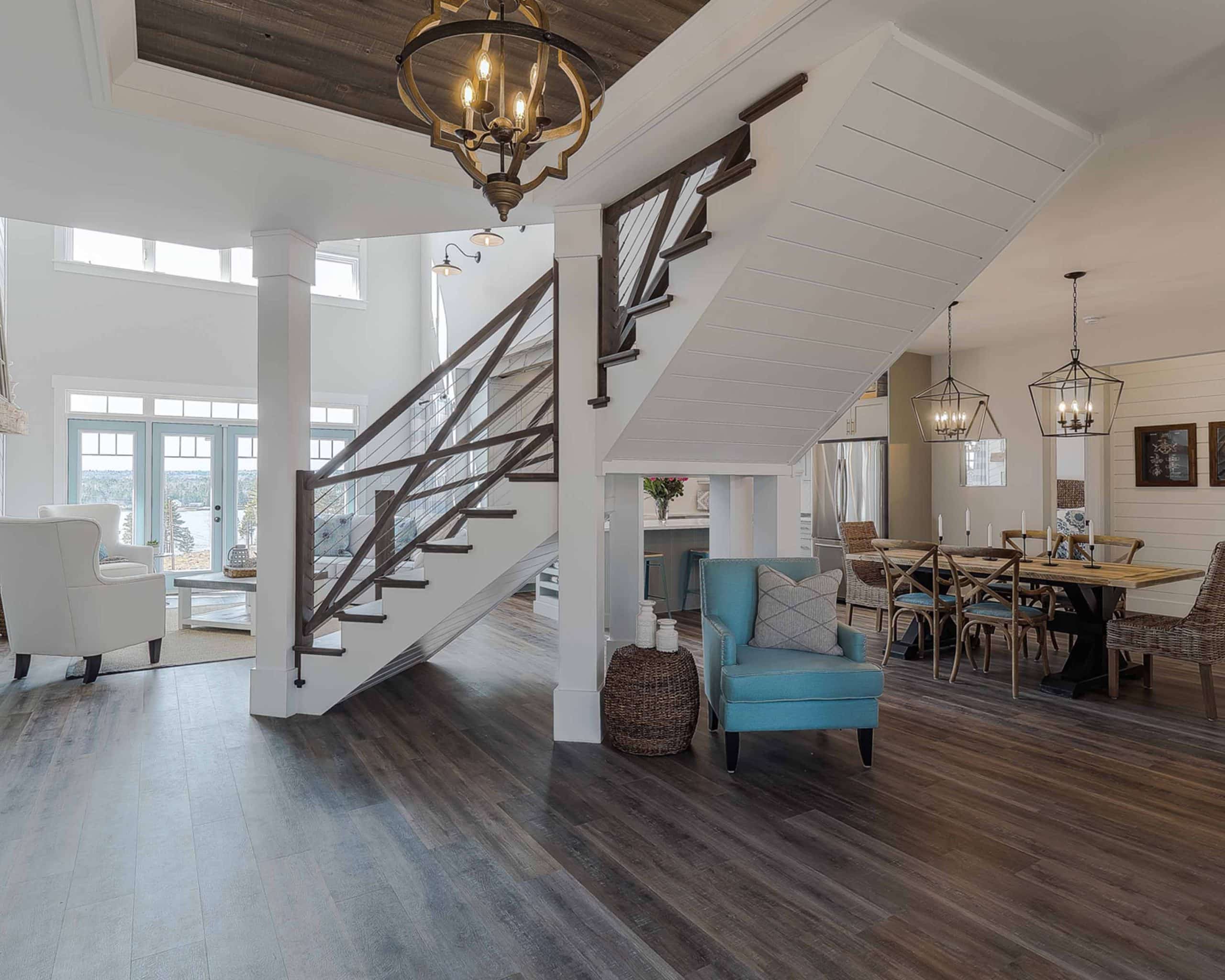 Photos courtesy of Moulding Warehouse
Moulding Warehouse agrees, for them, shiplap has been a new popular design choice in new builds and renovations.  Even though shiplap was once used in the construction of boats, it now gives your space a rustic, nautical look. Their  shiplap is made from MDF and allows for quick and easy installation, which homeowners and contractors love about the product. One of their favourite customer applications of shiplap is The QEII dream cottage built by Collins Home Renovations. They used Moulding Warehouse shiplap in multiple applications that really showed the versatility of the product, including the focal fireplace, under the stairs, and of course multiple accent walls to accentuate the rustic charm of the cottage.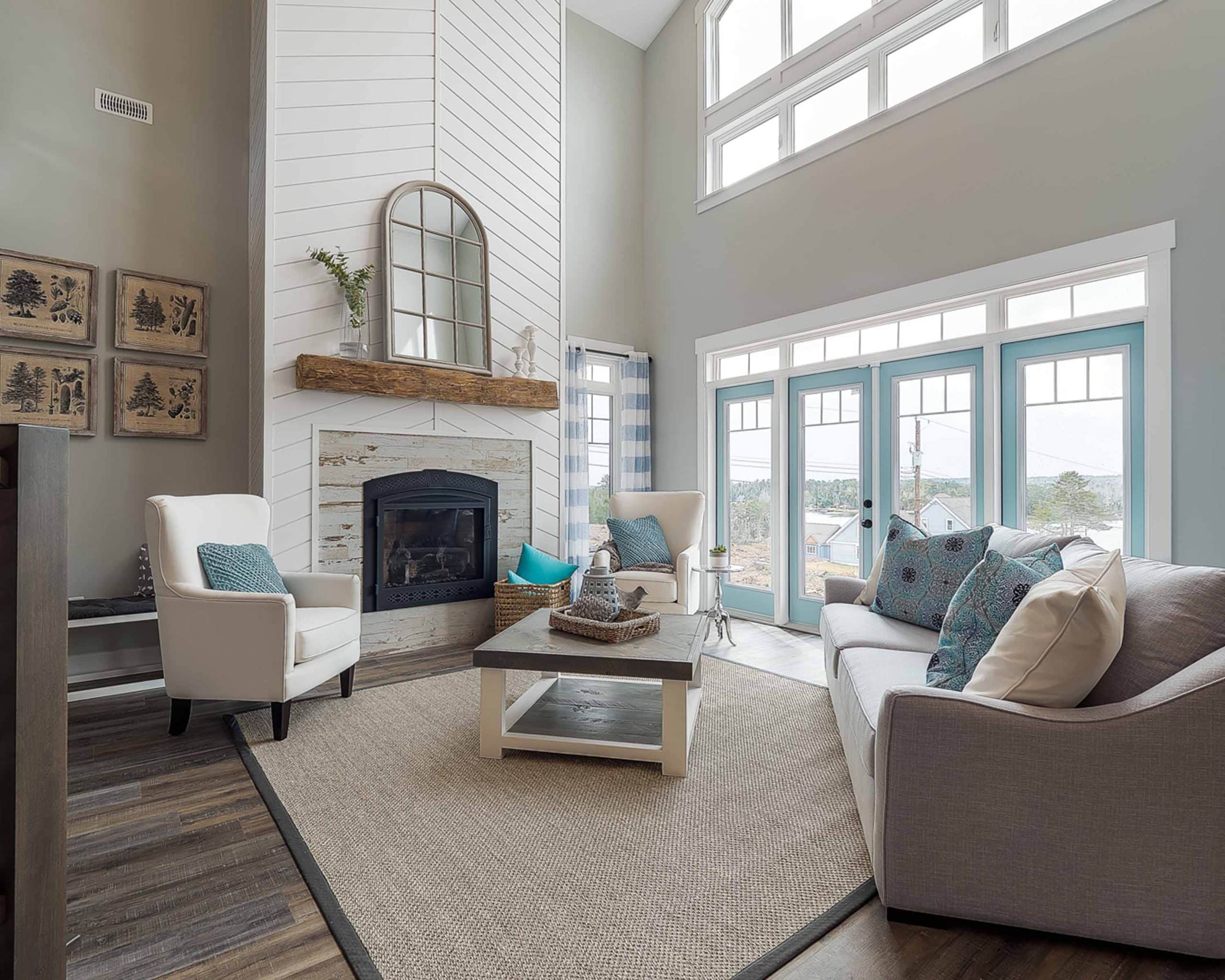 Photos courtesy of Moulding Warehouse
Although some design talk suggests that the lustre for shiplap will soon fade, one thing is for certain.  For now, the renaissance of this unassuming material is riding the wave of its board appeal and has many navigating through all the unchartered alternatives.