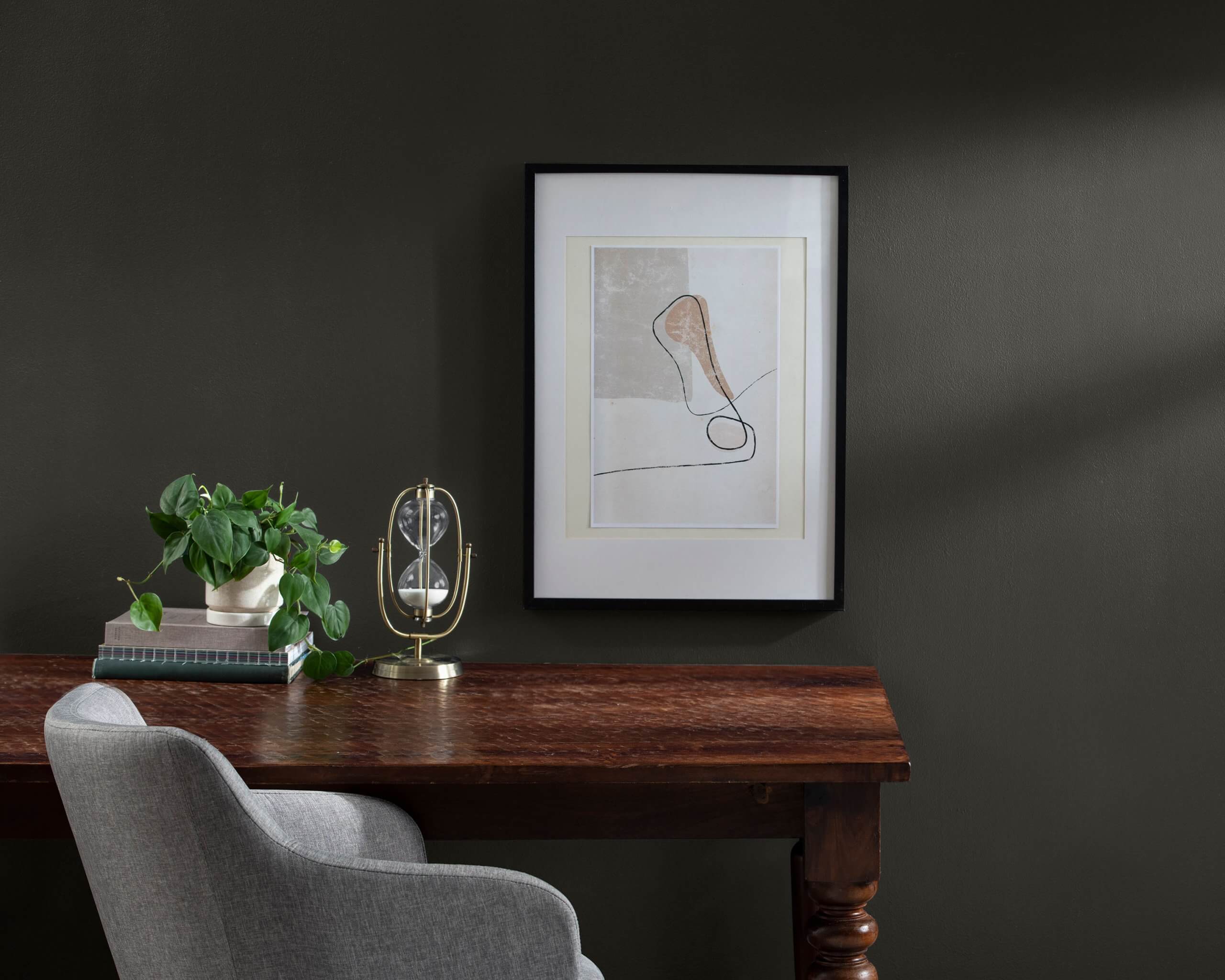 Photo courtesy of Para Paints
With Covid-19 receding in the rearview mirror, the paint and coatings industry is refocusing on the bright future that lies ahead in 2023. As the world reinvents itself post-pandemic, there is certainly a role for colour to play – after all, there are few changes you can make as easily as applying a fresh coat of paint to your space!
While the industry does continue to face some supply chain and raw material production challenges, there is hope these will soon resolve. Meanwhile, Contractor Advantage connected with several paint and coatings manufacturers to discuss coming trends and exciting products designed to colour your world in 2023.
PARA PAINTS
Para Paint's Ashley Banbury, Senior Colour Designer, and Matt Hedberg, Product Manager, were happy to fill us in on the colour and product trends they see continuing into 2023.
"From an interior paint perspective, durability, coverage and finished appearance continue to rank as the most important attributes in the minds of our consumers," said Hedberg. "As it relates to durability, the coating needs to resist common household stains while also maintaining its sheen, colour and overall appearance even after frequent washing and scrubbing."
He said Para's coatings have been specially engineered to maintain their beautiful look for a long time.
When it comes to exterior paint, Hedberg added that durability is by far the most important criteria when consumers select a product.
"The exterior of the home is faced with constant exposure and the coating must be able to handle changing climates," he said. "We take this to heart when formulating our Para products to ensure we are providing our customers with a quality coating that strongly adheres to the substrate and resists cracking, peeling and colour degradation from UV exposure."
In terms of colour trends, Banbury provided four examples of popular colours that are trending.
First is Whiteshade, a warm white that embodies comfort and simplicity, giving people space to unwind and create their own personal sanctuary.
Second is Pecan, a neutral shade with a warm undertone that brings a comfortable, cozy element into the home.
Next is White Out, a warm off-white that perfectly complements the current shift towards warm neutrals.
And, finally, the list is rounded out with Ravenwood. Banbury said dark shades have a newfound presence in today's homes, creating comforting yet upscale spaces and fostering a sense of self-care.
While new formula development was put on hold thanks to Covid-19, Hedberg indicated that, as production begins to move again, "We are exploring new avenues and technologies that allow us to differentiate ourselves from the competition."
Moving forward, Hedberg and Banbury said that Para remains committed to delivering the quality products and colours that the consumer wants.
"We continue to prioritize consumer listening as a key strategy to capture the voice of the customer," said Hedberg. "Consumer preferences are constantly evolving, and we must adapt and be agile to meet their needs."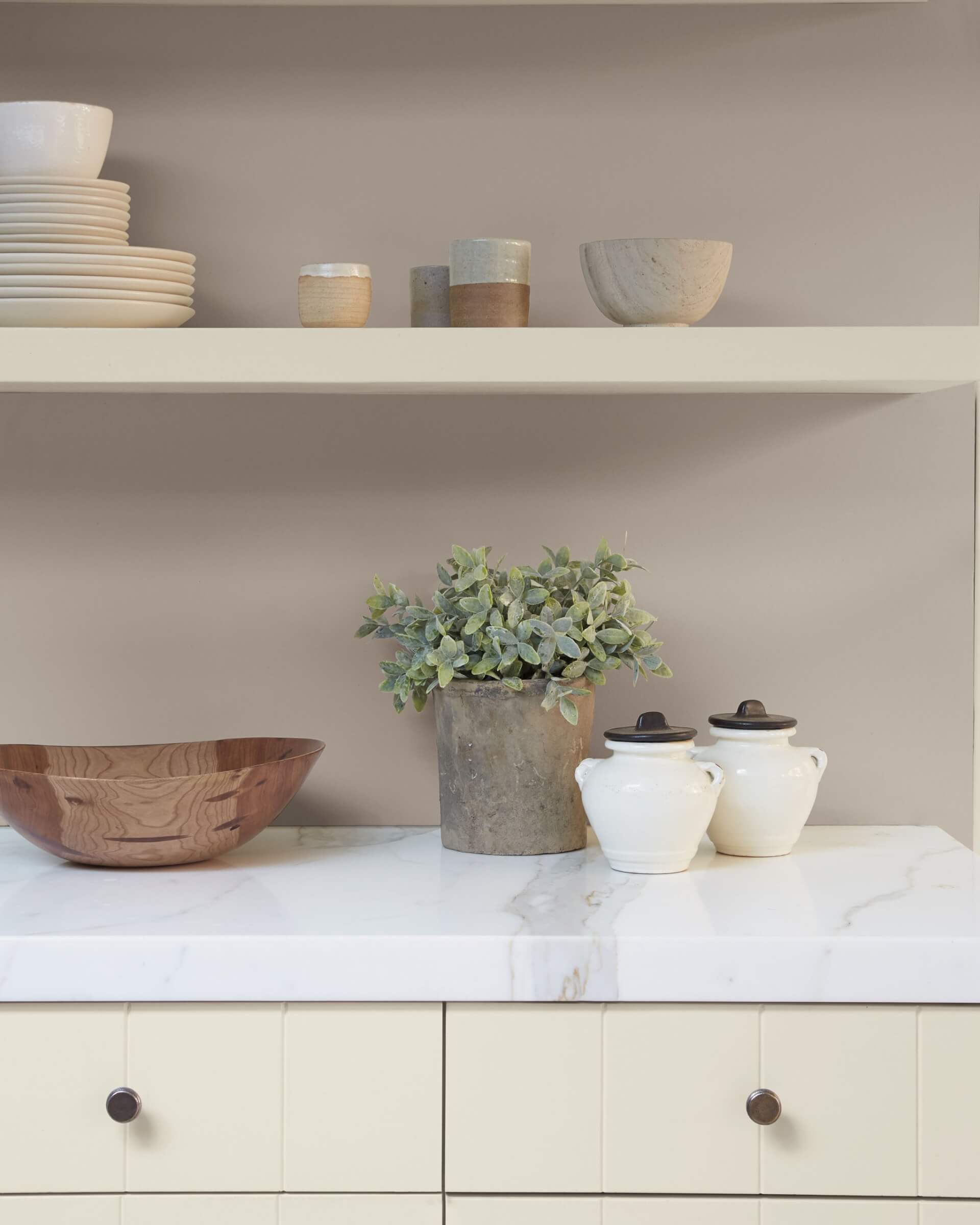 Photo courtesy of Para Paints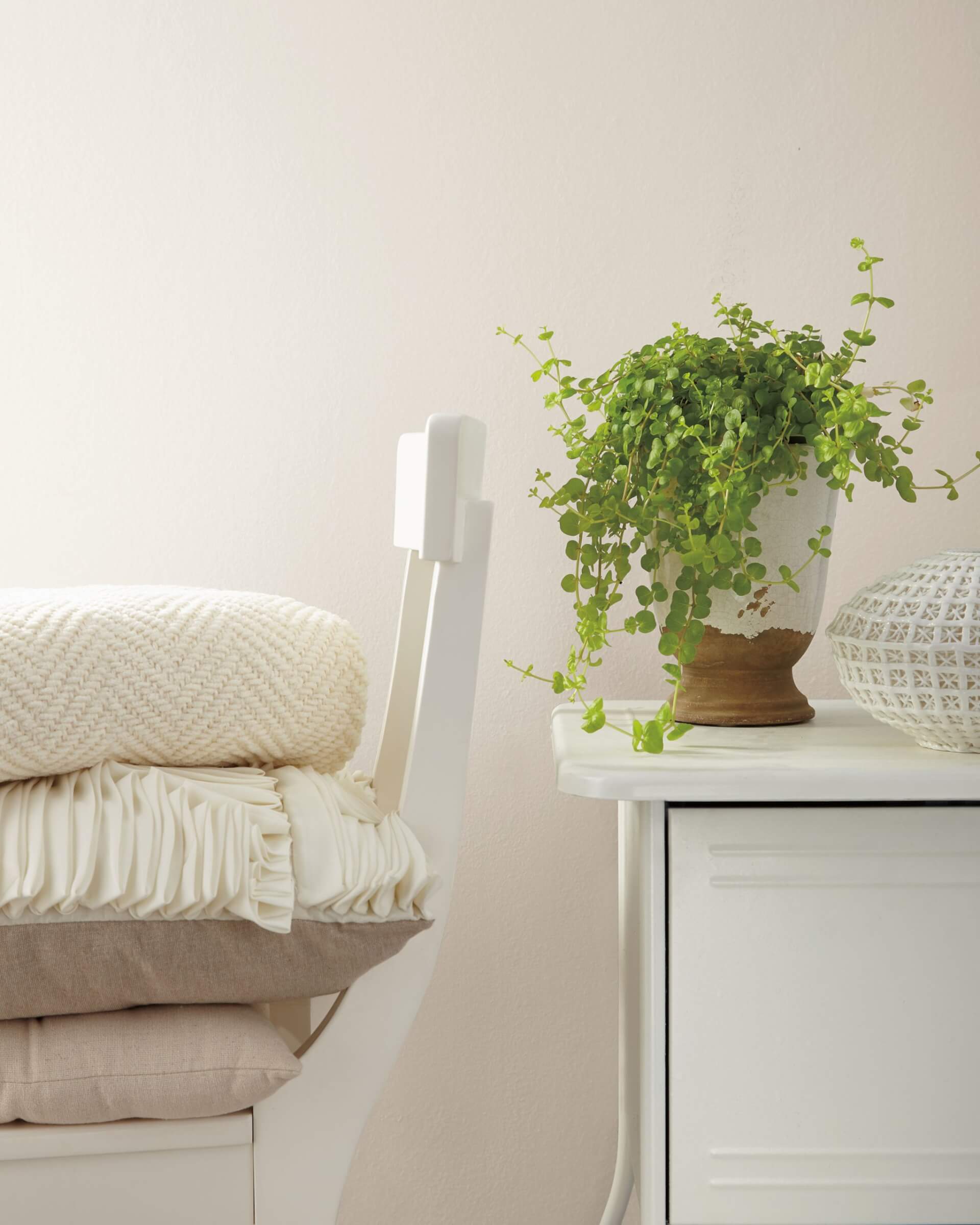 Photo courtesy of Para Paints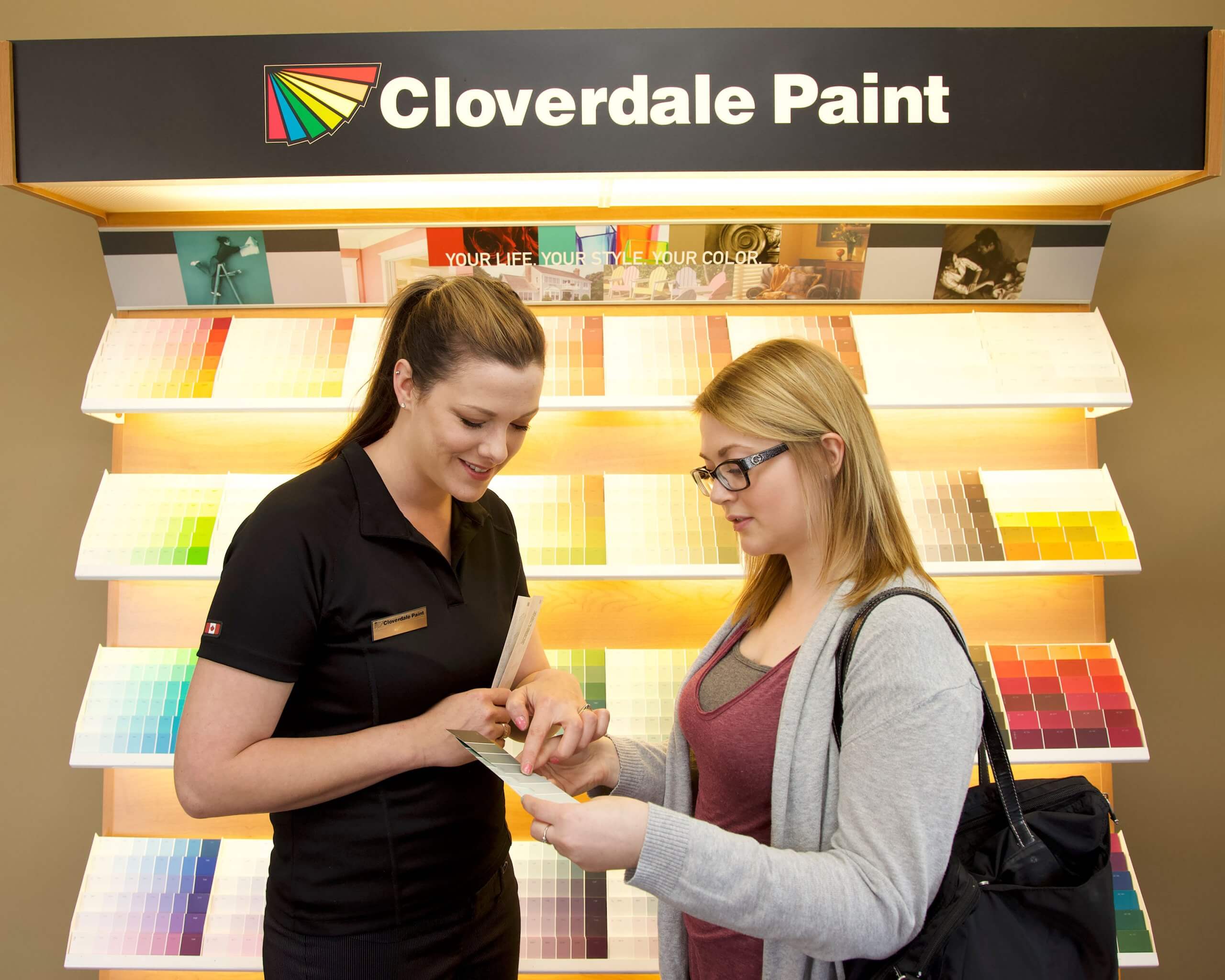 Photo courtesy of Cloverdale Paint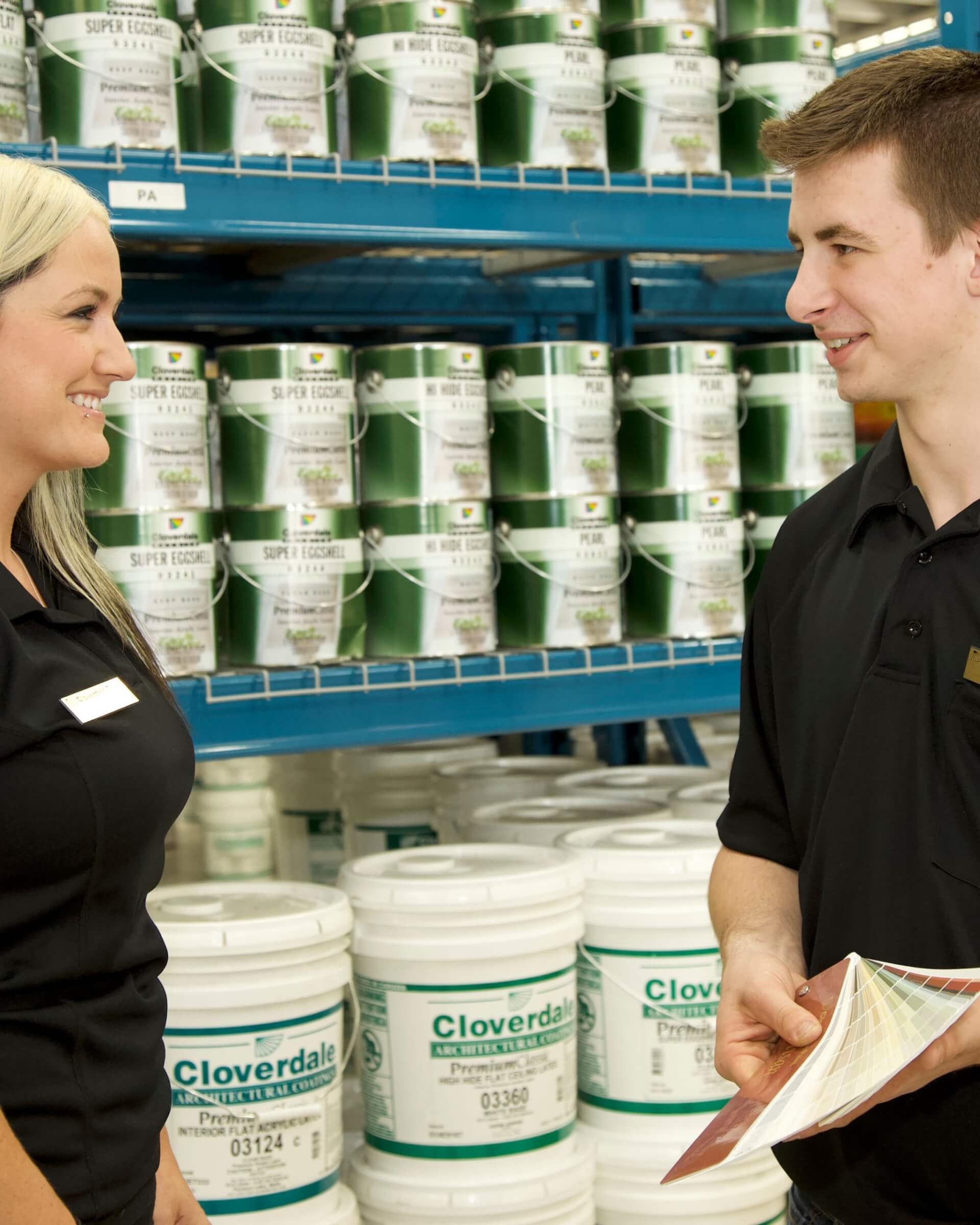 Photo courtesy of Cloverdale Paint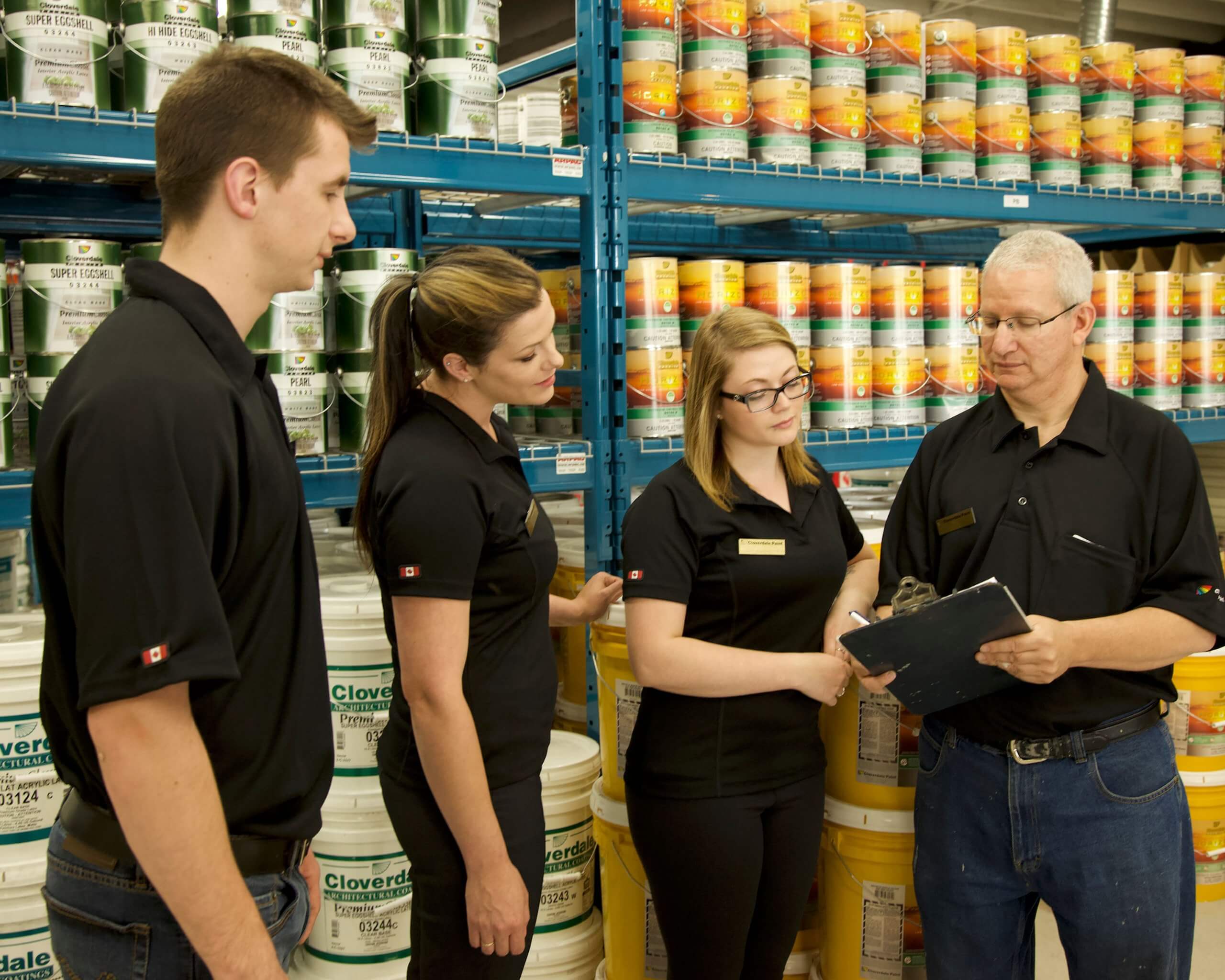 Photo courtesy of Cloverdale Paint
CLOVERDALE PAINT
Trevor Maximuk is located in Saskatoon and is the Director of Sales and Corporate Dealer Development for Cloverdale Paint. Established in 1933, the Canadian company has grown into the largest family-owned paint company in North America. In fact, Cloverdale will be celebrating its 90th anniversary in 2023.
During our discussion, Maximuk mentioned the supply chain challenges caused by severe weather in Texas last winter, where most of the resins used by paint companies are manufactured. With Cloverdale being Canadian-owned and -operated, and committed to the Canadian market, it has not been affected to the same degree as some of the multi-national manufacturers. 
Maximuk highlighted some recent trends, noting that low VOC (volatile organic compound) paints are dominating the market. Ease of application and durability are still at the forefront of customer expectations. For interiors, low sheens are in demand; for exterior paint, high-performance, moisture-resistant paints have trended throughout 2022.
The demand for light neutral tones that are warmer has increased this year, pushing out the previous trend of cool greys.
While the resin shortages put a temporary damper on research and development over the past year, Cloverdale has remained focused on improving existing paint lines, particularly for more efficient application and touch-up properties, thus improving profitability on a job site.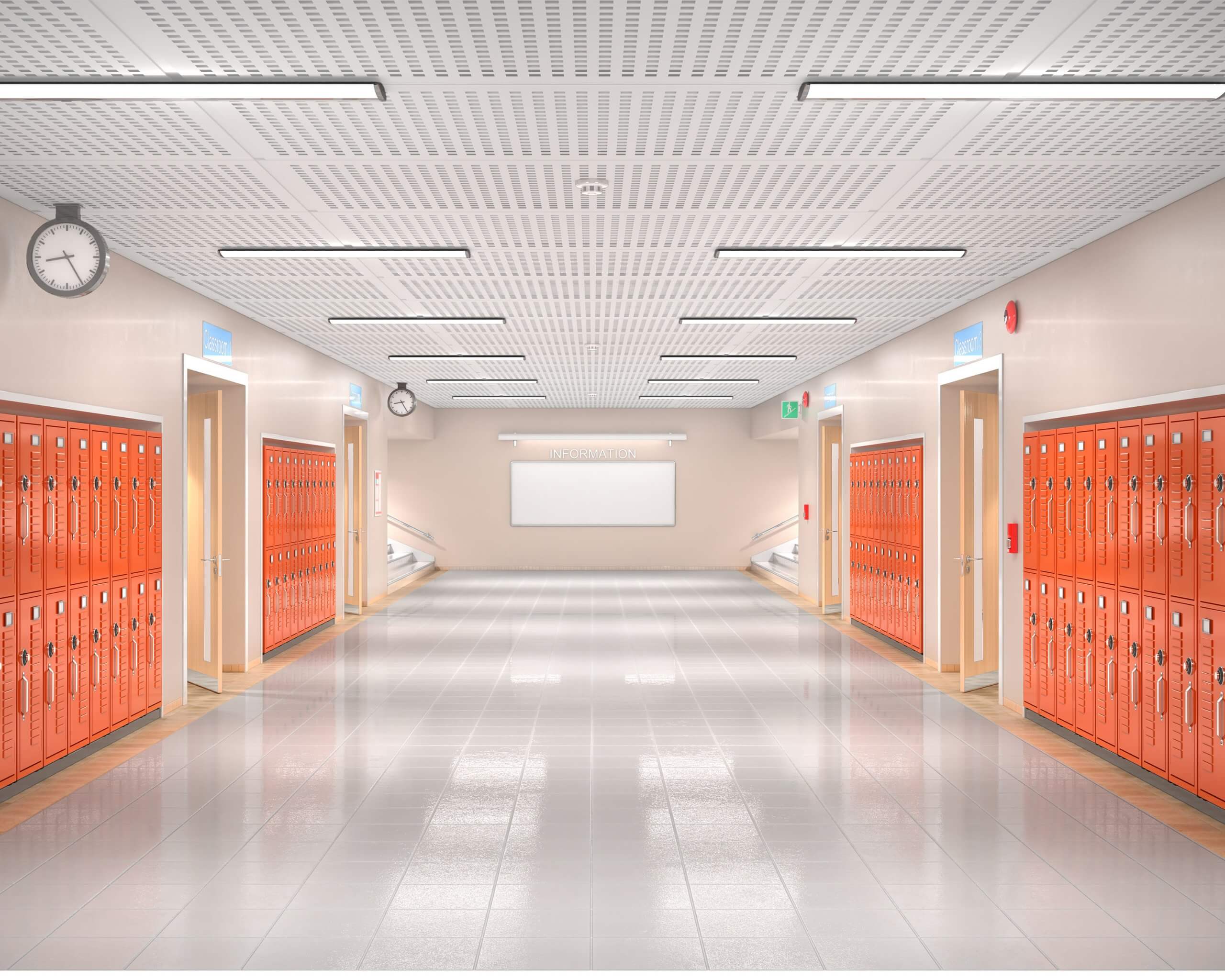 Photo courtesy of MF Paints
MF PAINTS
Innovation was temporarily paused at MF Paints in Laval, Que., too. 
"Just as the pandemic hit, we were preparing to launch a new product," said Benoît Desnoyers, the company's Marketing Director. 
"We're very excited to now be launching before the end of 2022. We have a new product called SCUFGARD, which is a highly resistant, latex-based paint. Latex paints are usually less resistant to scuffing and marking, but this formula is very effective. It would be suitable, for example, in high traffic areas of your home, in schools and even in a hospital." 
The new product is very low in VOCs, in some cases achieving zero percent VOCs, which is good news from an environmental perspective.
When launched, the paint will be available in 1,320 colours, although Desnoyers was quick to point out that dealers can match any colour from any other paint company, covering up to 80,000 different options. 
He agreed that supply chain issues have caused havoc with research and development, but added that MF Paints – a 100 percent Canadian company – is constantly working to reduce VOCs in all its products, while maintaining high quality.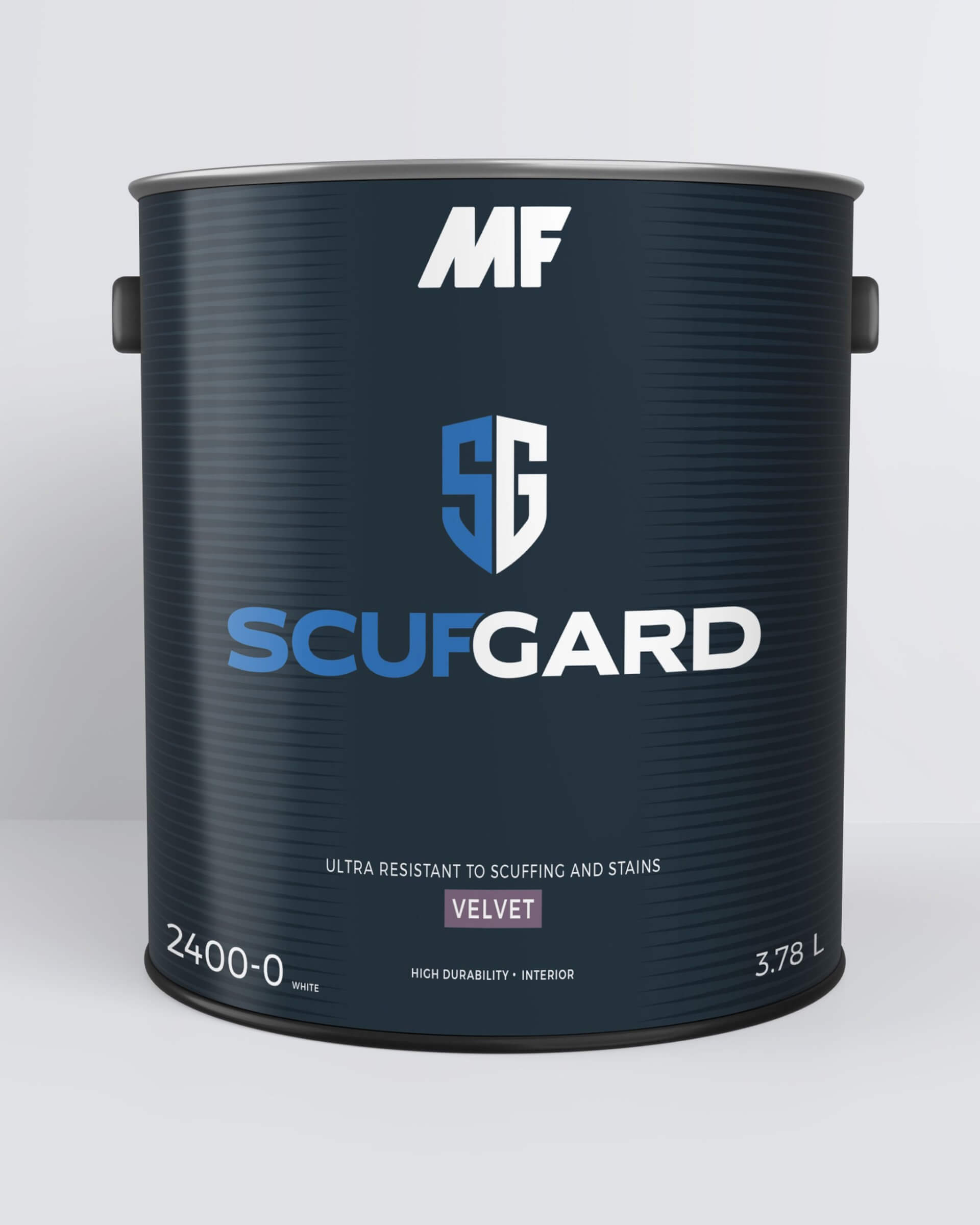 Photo courtesy of MF Paints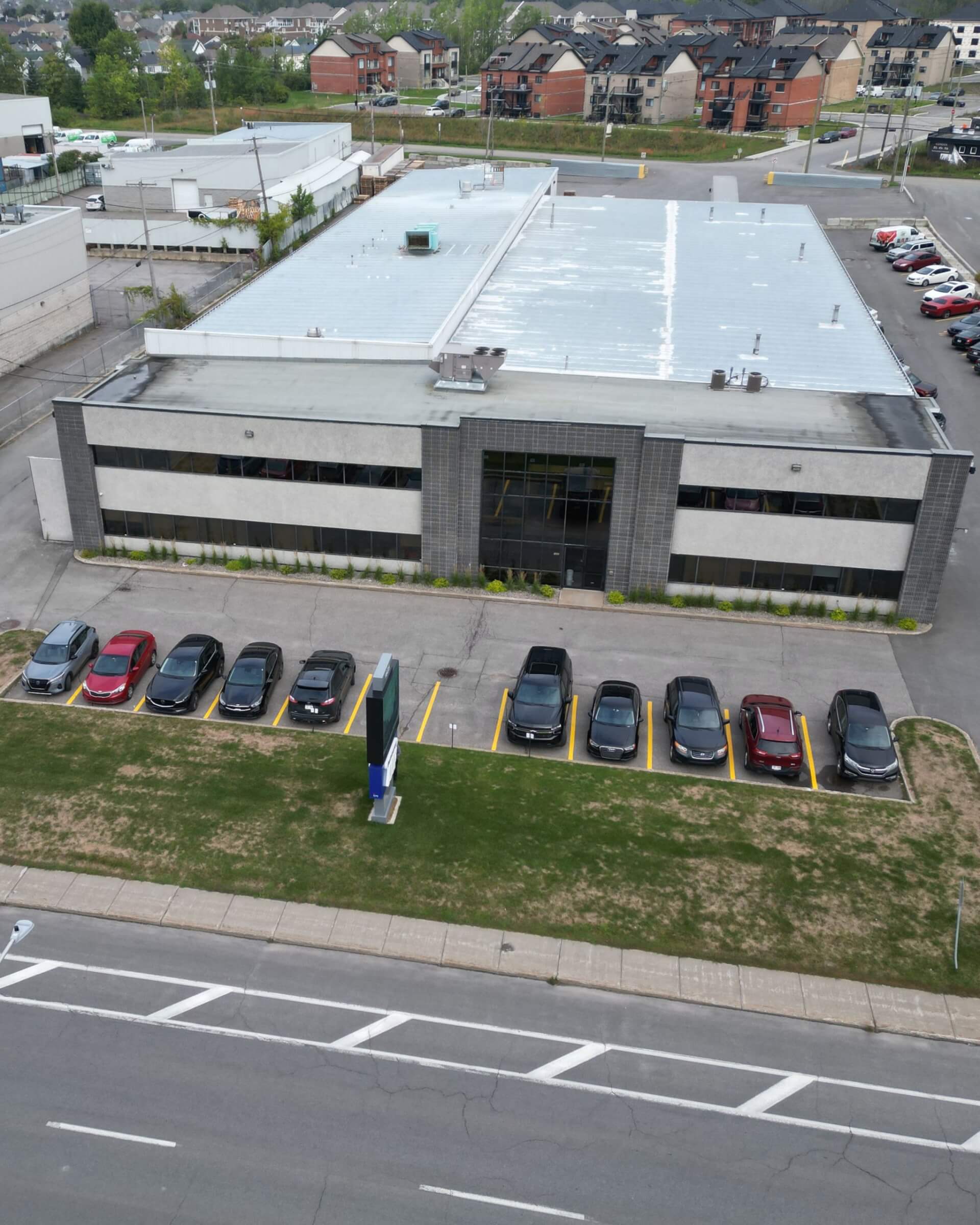 Photo courtesy of MF Paints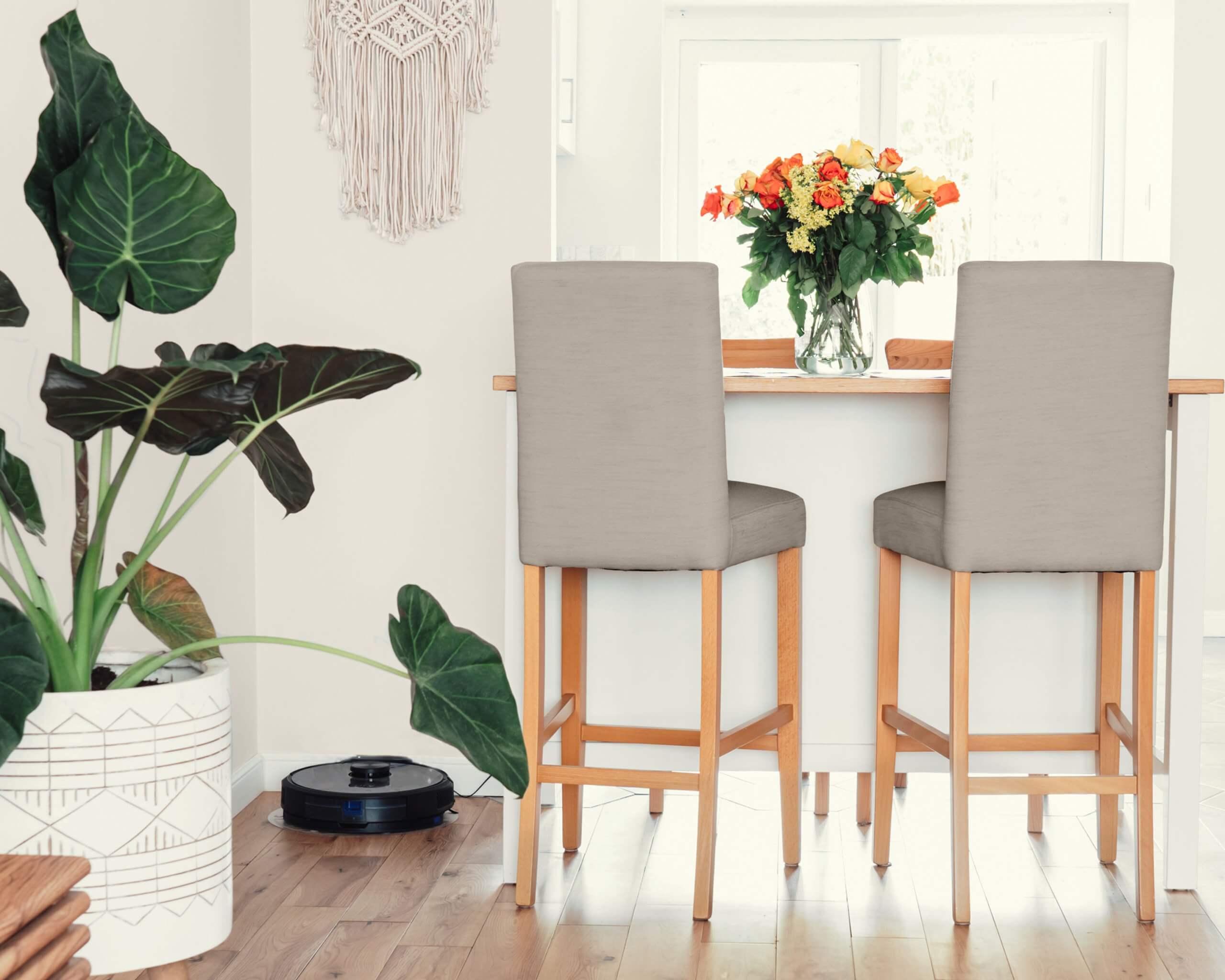 Photo courtesy of Laurentide Paint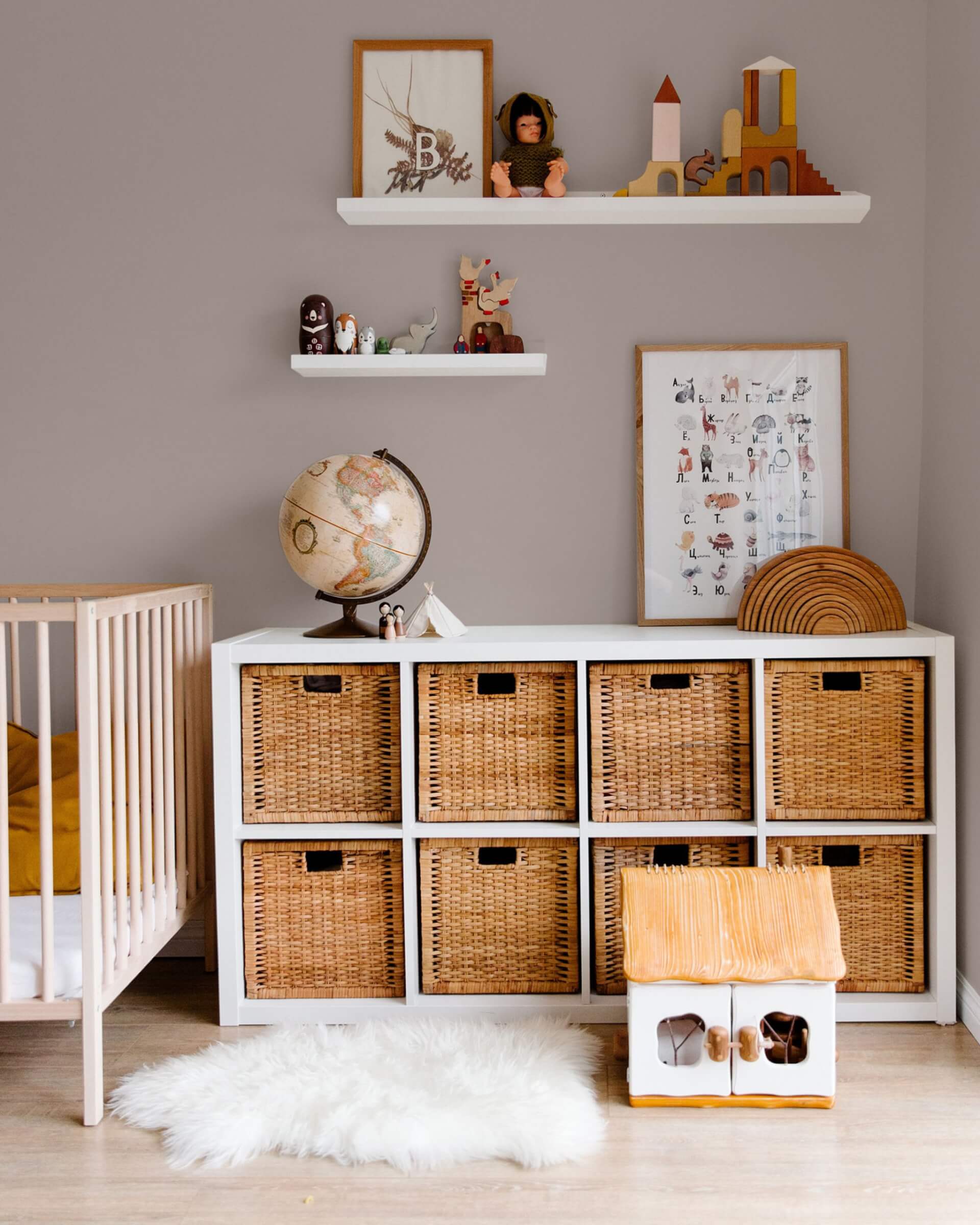 Photo courtesy of Laurentide Paint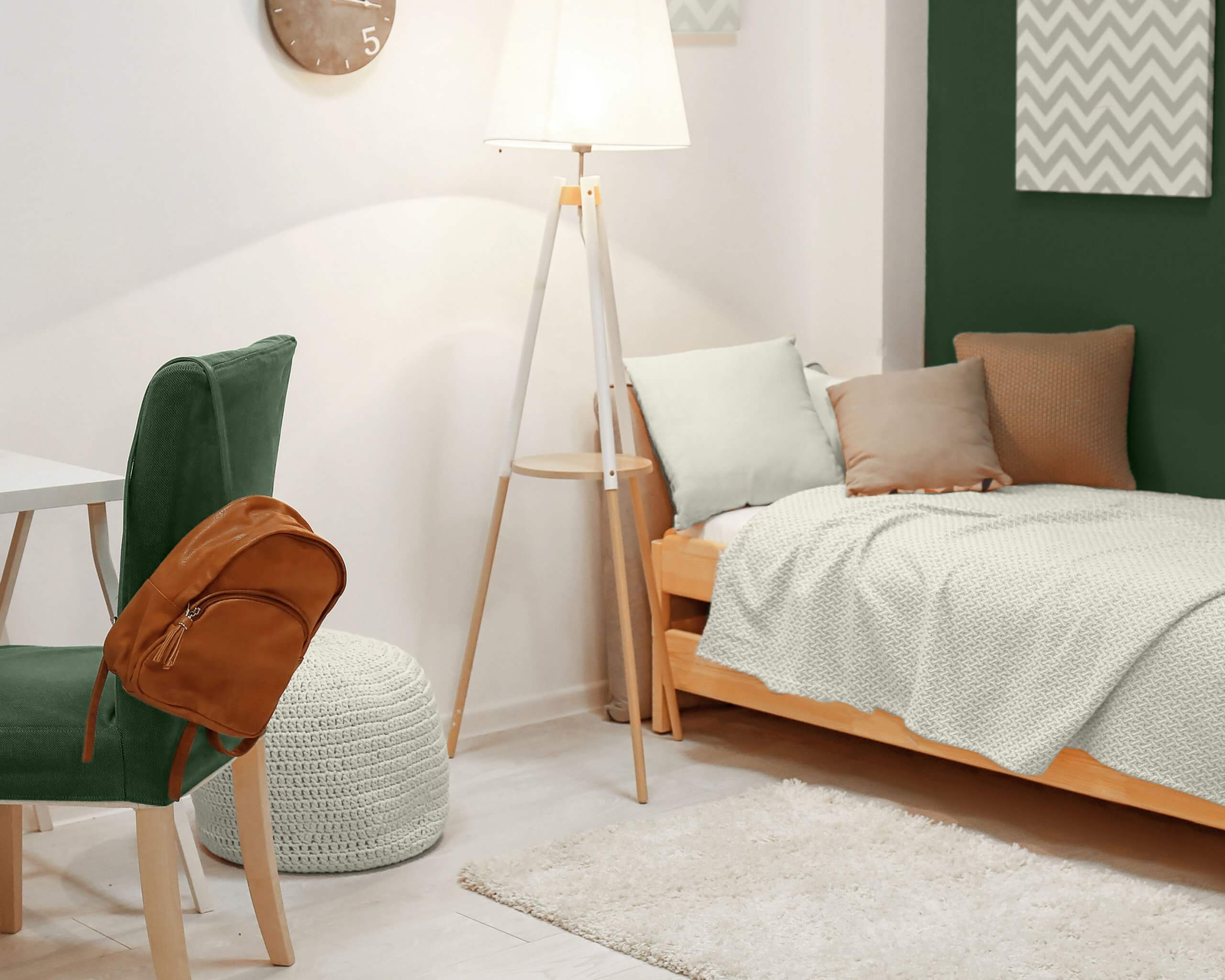 Photo courtesy of Laurentide Paint
LAURENTIDE PAINT
Inflation is on everyone's mind, and Laurentide Paint's Félix Buisson, Vice President of Sales in Shawinigan, Que., said it is top-of-mind with the company as well. 
"We are currently seeing increased demand for better price-to-quality ratio products," he said. "With inflation and tightening of household spending, customers want to get more for their buck. A product like Boomerang, with an aggressive price point and superior quality compared to products at the same price point, is a great choice. Environmental product interest has also been on the rise."
Laurentide's Boomerang paint is made using at least 50 percent recycled post-consumer paint and is widely available. 
"A recent study demonstrated that the manufacturing of a gallon of Boomerang recycled paint generates four times less CO2 emissions than even the most eco-friendly virgin paint," said Buisson. 
He reported that Laurentide has a couple of new product options, one that is currently available and one coming out soon. 
First, the company is releasing a new flat ceiling paint that will complement its existing line. 
Additionally, Buisson said the roll-out of Laurentide's One Base (Infinite Base) system in virgin paint is going well. 
"We truly think that the future of our industry will be with this type of system, which allows stores to tint all of the colours in their colour system with only one base."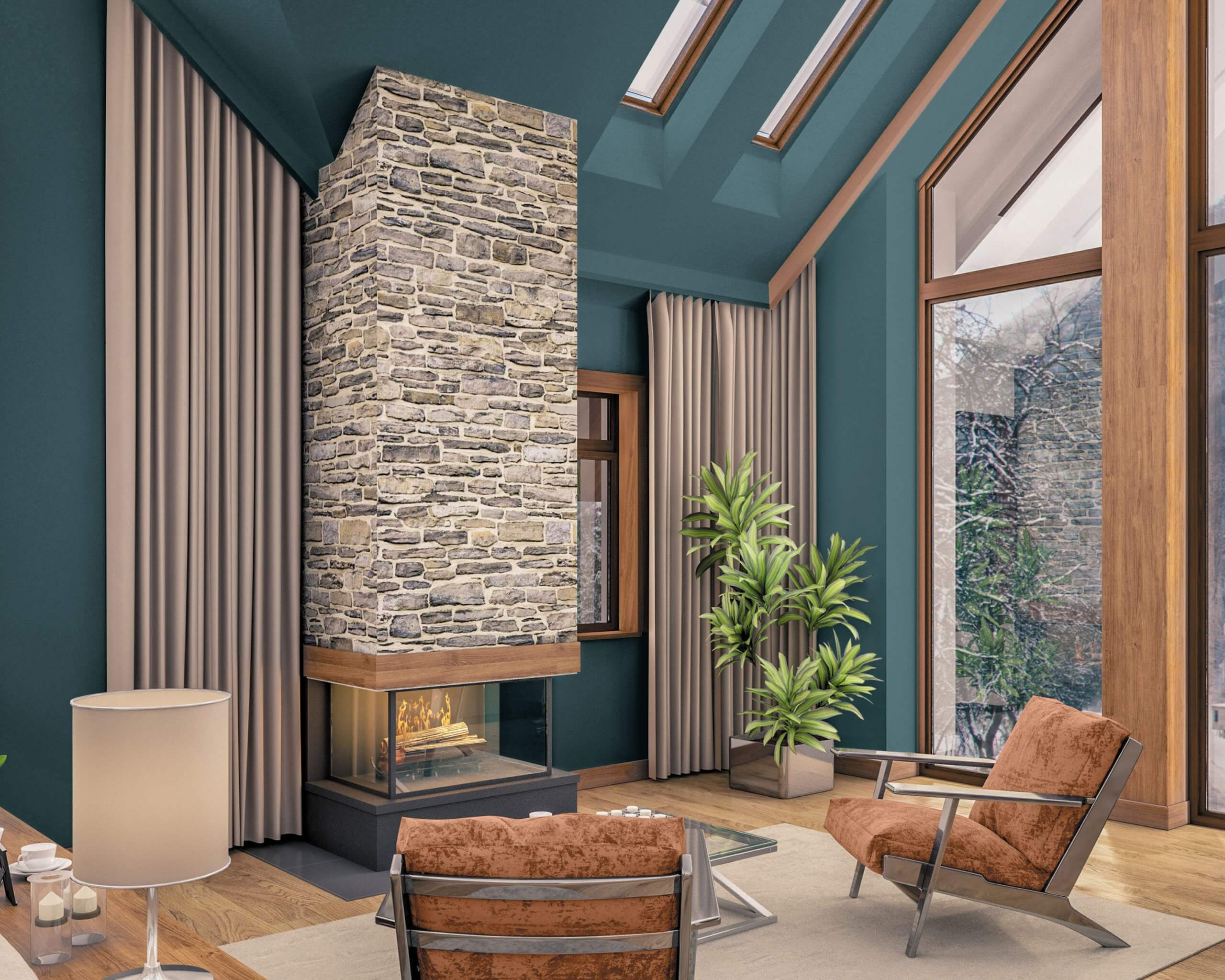 Photo courtesy of PPG
PPG
Martin Fuchs, PPG senior marketing manager, SICO paint brand, confirmed that current paint trends are leaning heavily toward more neutral colours. PPG's current best-sellers include Pale Birch, Tower of London and Vanilla Sugar, amongst other, all leaning into the neutral palette. 
"People are looking for a mental reset after years of uncertainty caused by the COVID-19 pandemic," said Fuchs. "The SICO paint brand by PPG has selected Melt Water, a grounded, refreshing teal that combines the healing powers of water and nature with balance and tranquility, as its 2023 Colour of the Year. Melt Water is symbolic of a fresh outlook we're all hoping to adopt as we cautiously emerge from the pandemic. The colour works well in any space so you can use it to bring a calming mood to both interiors and exteriors."
Fuchs suggested Ancient Lava, Boreal Forest, Brown Tobacco, and Faux Leather as excellent options to pair with Melt Water in 2023.
PPG is also excited to be launching new low VOC colourant systems (Formula Pro) in 2023. In addition, they have three new Super Premium paint lines coming: Clean Surface, providing unmatched washability; Prestige, one coat hide and colour protect technology; and SICO 360, for excellent durability.
When examining the future of the paint industry, Fuchs said, "We anticipate that consumers will continue to expect more from paint than just the aesthetics. While great colour selection and paint performance will always be important, consumer interest in paint is shifting from solely decorative purposes to a desire for multi-functionality, sustainability, and cost-efficiency while not sacrificing quality."
DEVELOPING TRENDS
There's a lot happening in the paint world after recent years marked by the challenges of a global pandemic. 
Innovation is trending, from improvements in environmental processes to the introduction of new palettes. Colour matching and new mixing processes guarantee that consumers will soon have colourful new options coming their way. —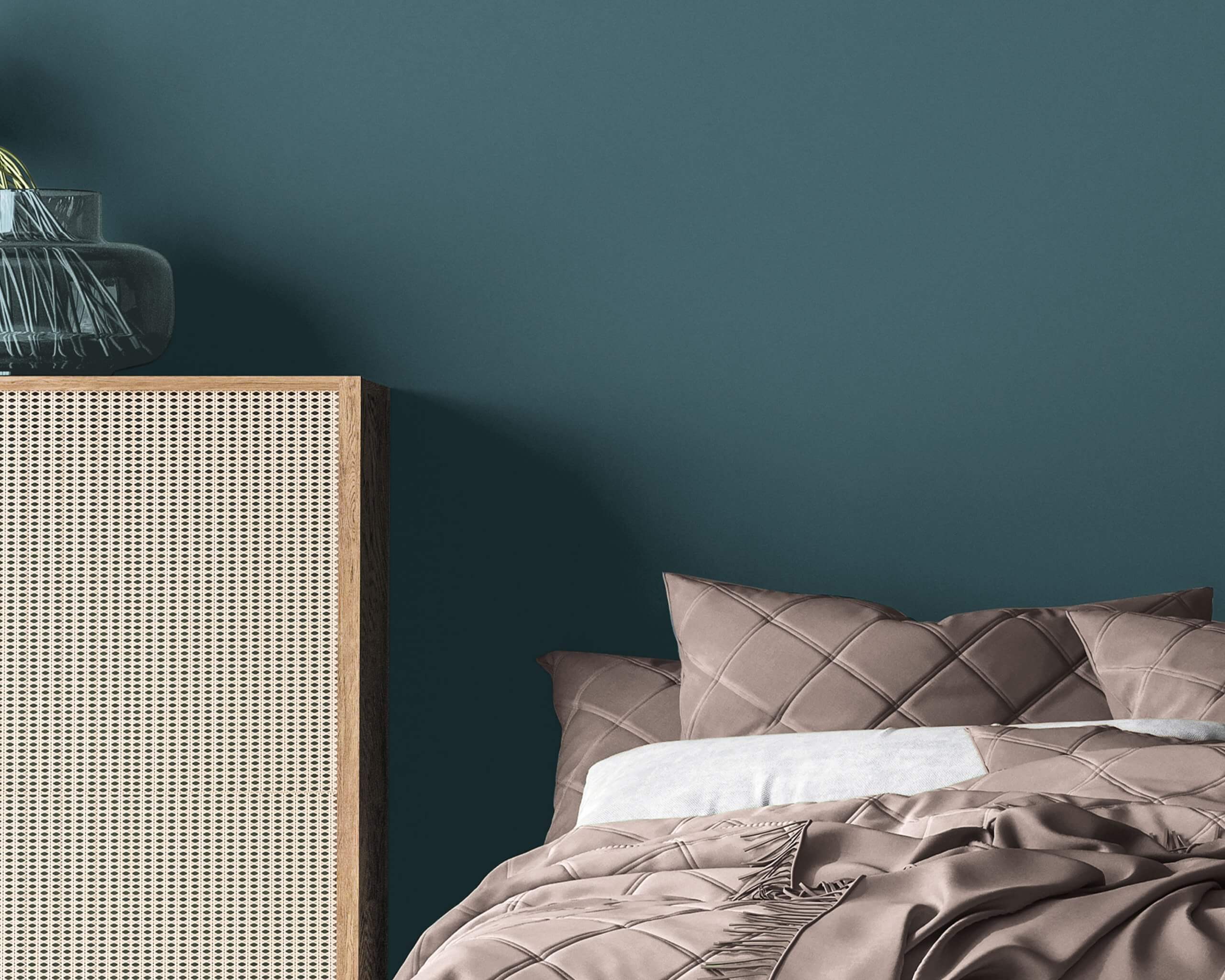 Photo courtesy of PPG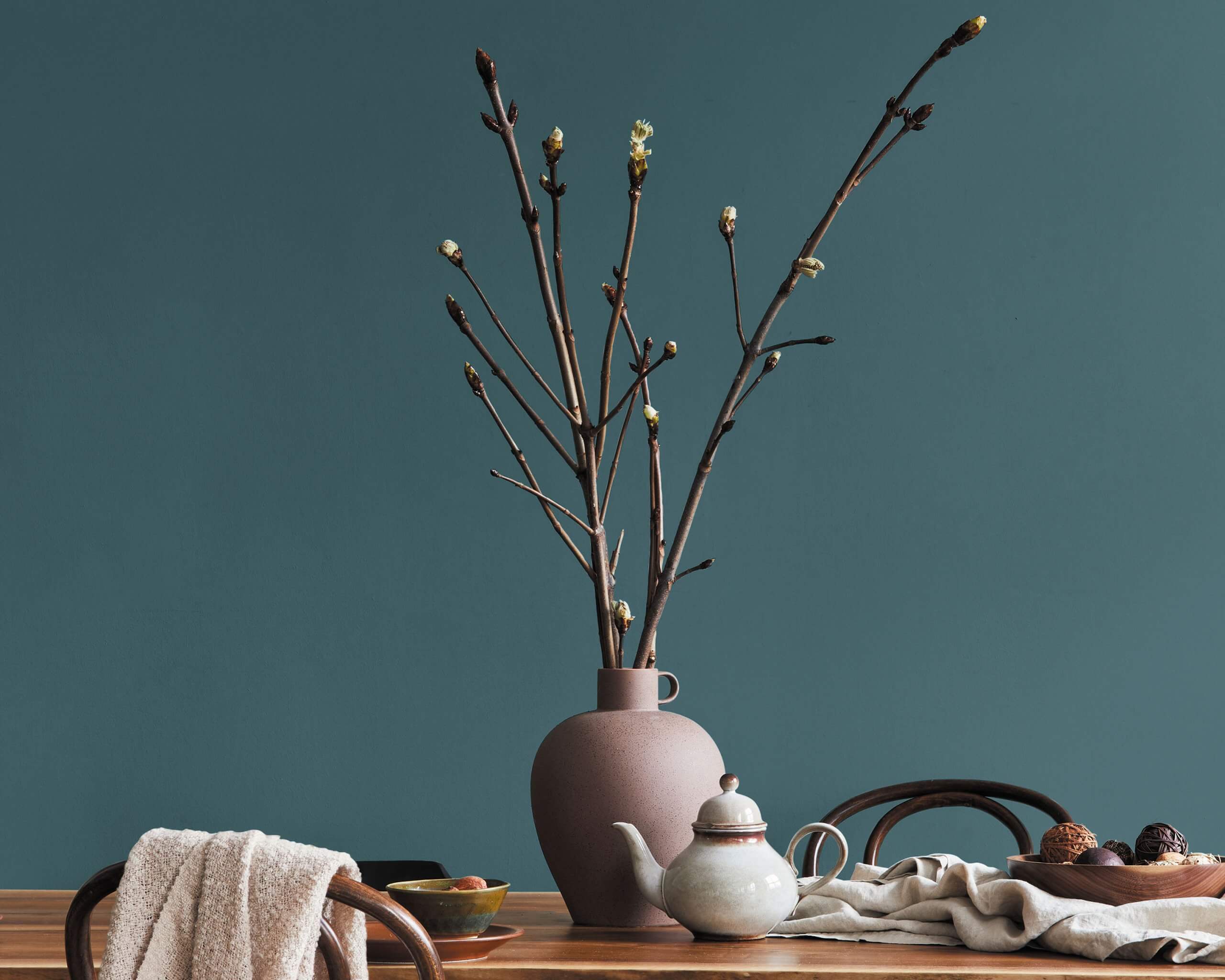 Photo courtesy of PPG