When the mercury rises, so does the number of outdoor projects on the go. Plenty of those yard, deck and dock renovations will need paints and stains to help them look their best, so we've talked to industry experts to find out what's new, what trending and what you need to know.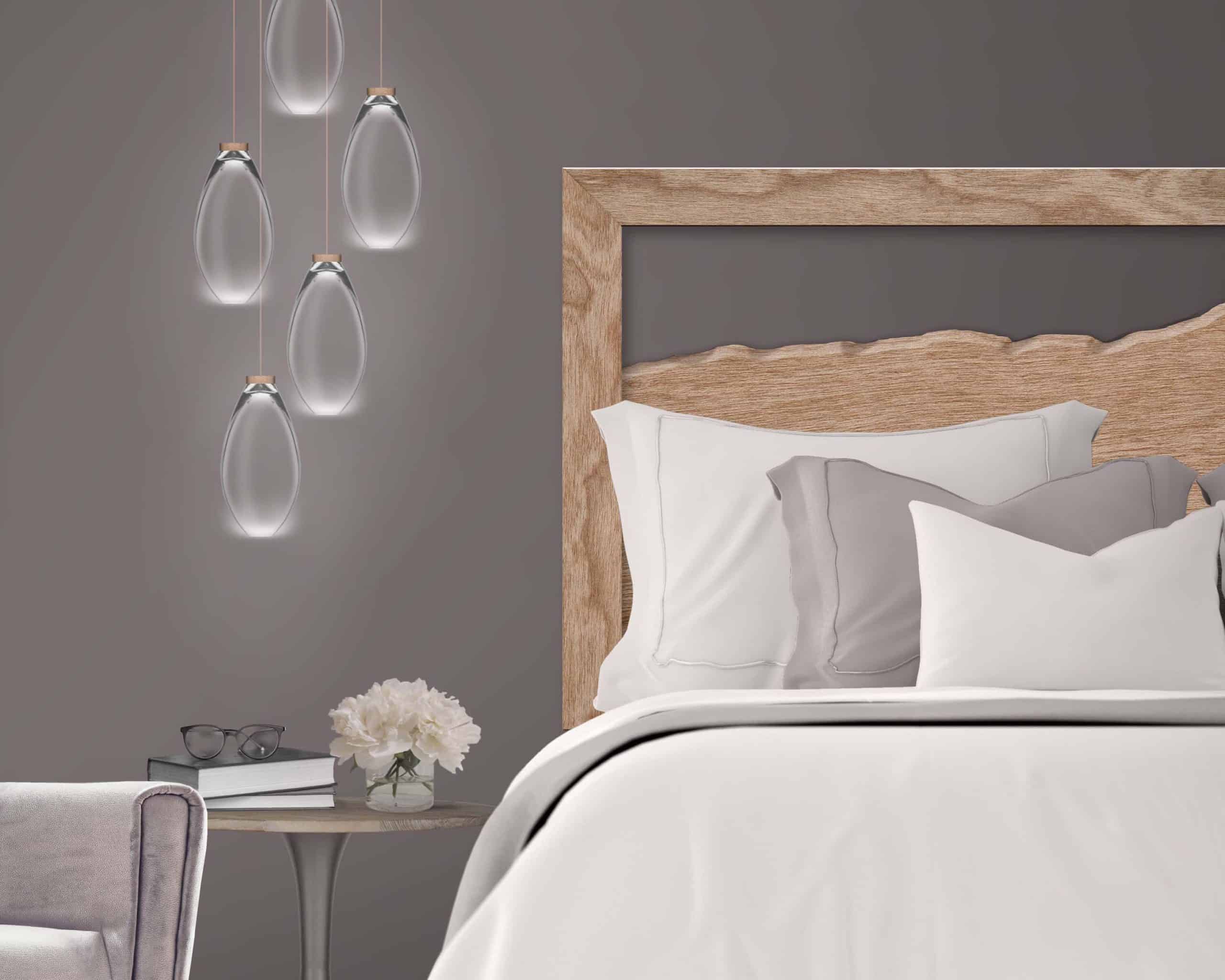 Photo courtesy of PARA
Colour: Pale, Dark and Everything in Between
Reflecting indoor design trends, the lighter shades of Scandanavian style are starting to show up in outdoor design, as well. For 2018, PARA launched the Serenity Palette, a range of colours that suggest a pared-down and peaceful space, including the shades Glamour, Malachite and White Design.
"Glamour is a delicate, minimalistic tone with lavender notes," says Garry Belfall, Brand Manager, Consumer Brands Group, Sherwin Williams. He adds, "Malachite is a slate stone colour with nature-balanced textures and White Design is a fresh white that is perfect for trim." Set against a minimalist outdoor room design, the colours help create an outdoor Zen-like retreat.
Photo courtesy of Krylon
"Wood stain, too, is now drawing from the influence of Scandinavian design," says Pierre Leduc, Brand Manager, Consumer Brands Group. He points out that among the Minwax Wood Finish offerings—oil-based wood stain offering long-lasting wood tone colour—Pickled Oak and Dark Walnut shades are popular and pair well with the Serenity Palette line. At the other end of the scale, there's also a move towards injecting more colour and playfulness into outdoor spaces. To meet that need, Krylon launched the Tiffany Pratt Colour Collection—a line of indoor/outdoor paint, presented in groups of four for each season. "Her line is all about creating high design, but keeping costs low," says Kaleigh McKinnon, Associate Brand Manager, Consumer Brands Group. She adds, "It's also about how to bring trending colours for each season into your home  in easy and affordable ways."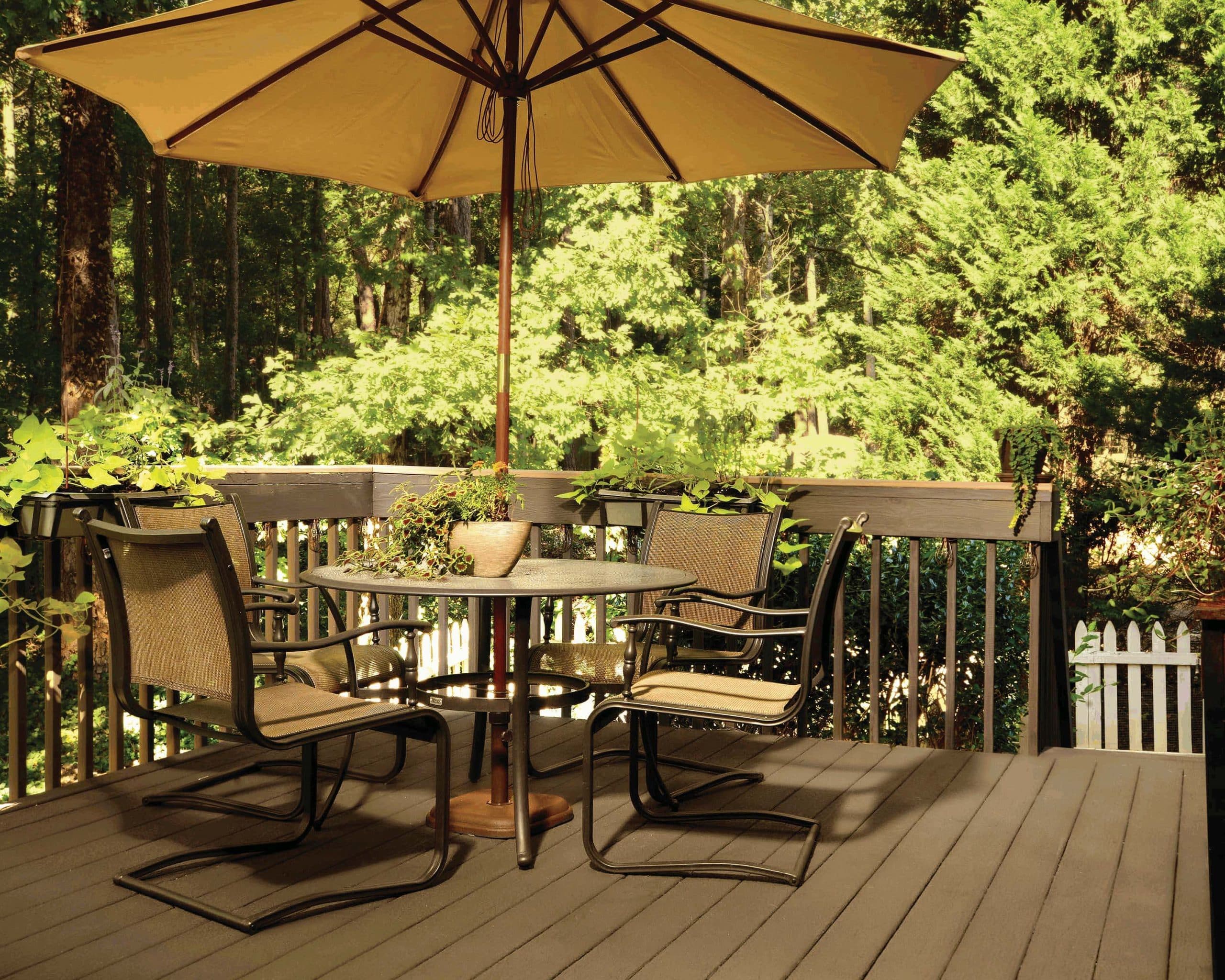 Photo courtesy of Rust-Oleum
Protect and Beautify
Wooden surfaces are beautiful, but they can look weathered without proper care. "Most older decks are typically worn out on the horizontal surfaces due to higher traffic and sun and rain exposure while the structure remains intact," says Louisa Wong, Brand Manager, Craft Outdoor Deck & Concrete with Rust-Oleum Consumer Brands Canada. "While we have a complete line of different types of coatings, our Restore 10X is unique," says Wong. "The idea behind Restore is that instead of having to replace a new deck, which can be very costly, consumers now have an option to coat the deck and extend its life." The product provides a durable, low-maintenance coating formulated to resurface most wooden and composite decks, providing protection against moisture and the sun. Because it's 10 times thicker than most coatings, it fills cracks, locks down splinters and hides imperfections. The result, says Wong, is a finished surface that's free of cracks and exposed splinters, and often looks better than new.
For lighter repairs, there's Restore 4x. It's a water-based formula designed to beautify and protect old, previously coated wood, bare wood, broom swept concrete and most synthetic decking. And to get things started, the line includes a priming product—Restore Deck Start Wood Primer—that simplifies preparation by eliminating the need for stripping and sanding. Contractors just need to clean the surface and apply one coat of the primer 30 minutes later. After that, the deck is ready to be coated with any solid colour coating.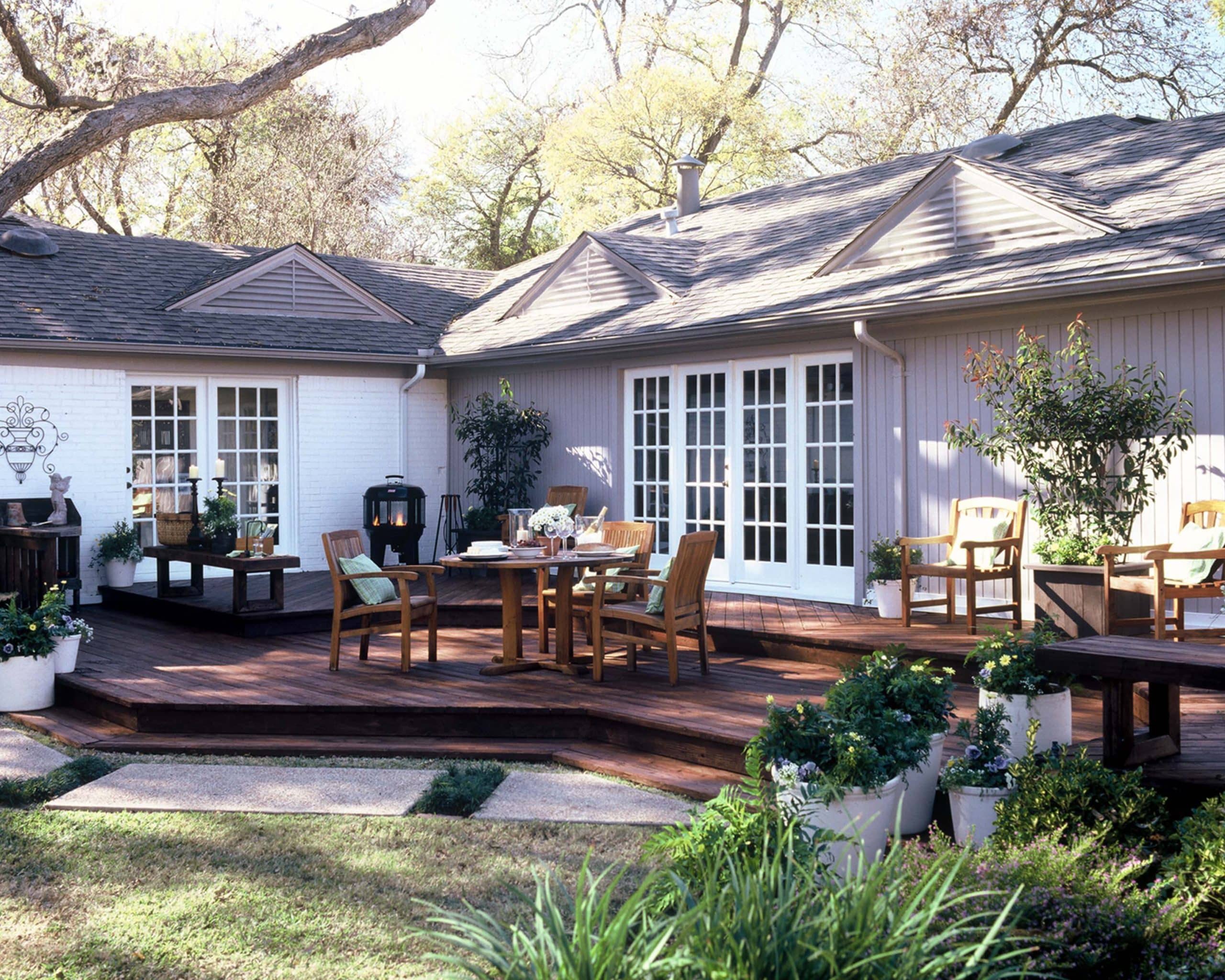 Photo courtesy of Minwax
Rust Resistance
For many homeowners, low-maintenance is the name of the game when it comes to outdoor projects, and contractors are seeing their clients request products that last longer and require less maintenance. Applying finishes to wood surfaces to help resist the elements is a smart step to preventing more work, down the road. Applying a protective coat—like Minwax Helmsman Spar Urethane, for example—can substantially extend the life of wood surfaces. "It contains UV blockers to reduce the sun's graying and fading effects, it forms a protective barrier against rain and moisture, and its oils allow the finish to expand and contract with the wood as seasons and temperatures change," says Leduc.
Paint products can provide a layer of protection, too. "Krylon Outdoor provides rust protection, along with a chip resistant, durable finish that will withstand harsh weather conditions that Mother Nature will bring," says McKinnon. She adds that the product can be used to paint any number of surfaces, including wood, plastic, metal, brick and terracotta. It's ready for rain just one hour after application, too; a handy feature for less-than-perfect weather days. It's also resistant to fading, cracking and peeling. And spray-any-way application makes the job fast and easy.
Extending the Work Season
For projects planned into the fall, PARA's Ultra Low Temp Exterior Paint helps extend the season for outdoor painting. The 100% acrylic high-performance coating, specially formulated for exterior applications, can be used on outdoor surface temperatures as low as 2°C. "This product is ideally suited for bare or properly prepared previously painted wood, vinyl or prefinished metal siding for a smooth semi-gloss finish," says Belfall.
The water-based paint and primer in one makes jobs quicker and reduces clean up. The 100% acrylic formula means better resistance against weather exposure, mildew formation, fading, peeling and blistering. It's also got great hiding power, strong adhesion properties and dries quickly with a low odour.
It's All in the Prep
A successful paint job, of course, relies a lot on the prep work, and having the right tools for the job. To help with that, Purdy's new line of premium and contractor tools, developed in cooperation with paint professionals, includes scrapers, putty and joint knives, as well as multifunction implements such as a 10 in-1 folding multi-tool.
New products include three multifunction tools: a 6 in 1 tool, 8 in 1 and 10 in 1. There are also putty and joint knives with flexible or rigid blades ranging in size from 3.75 cm (1 ½ inches) to 15 cm (6 inches).  "These tools are versatile, ideal for scraping chipped or peeling paint, correcting surface imperfections and plugging holes or cracks," says Leduc. "They can also be used to clean paint rollers, open paint tins, insert or remove nails and screws and even open a drink bottle."
Ready to Take it Outside
Whether the plan is to stain a deck, re-imagine patio furniture or paint a fence, there's a product out there to help make it happen. With so many new and enhanced paints, tools and stains on the market, helping homeowners create stylish, durable and inviting outdoor spaces has never been easier.