On the jobsite, nothing is as important as safety. That basic belief is the motivation behind revised safety standards, improved training programs and new certifications.
From sweeping changes to national accreditations, to province-by-province shifts in training requirements, here's a snapshot of just some of the jobsite safety news and developments across the country.
COR/SECOR
While the voluntary Certificate of Recognition (COR) and Small Employer Certificate of Recognition (SECOR) accreditation program is not new, it continues to gain traction. The program rewards employers who take a strategic approach to workplace safety and are committed to reducing both the human and financial costs of workplace injuries, with a financial incentive through partnerships with the WCB Partnerships in Injury Reduction program.
The Alberta Construction Safety Alliance (ACSA) notes that it's now relatively common for Alberta corporations to expect contractors bidding on projects to hold a valid COR. And the BC Construction Safety Alliance (BCSA) reports that COR has become a mandatory certification for BC Hydro subcontractors, conducting high-risk work. Given BC Hydro's size and reach, the BCSA calls this change a significant turning point in the industry.
NCSO
This past July, the Canadian Federation of Construction Safety Associations (CFCSA) approved changes to the National Construction Safety Officer (NCSO) designation. Based on a new standard by
the CSA Group, the revised designation will offer consistency between provinces and will replace a range of similar —and sometimes confusing—provincial credentials.
With the new designation, NCSO holders will be able to work as safety officers anywhere in Canada and be able to service as internal auditors for the COR program. For employers, this designation allows for greater confidence when hiring a pool of experienced and consistently accredited safety professionals.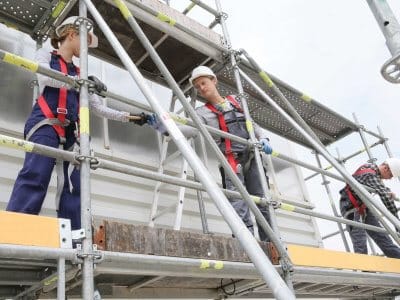 Communication Training a Priority in Alberta
In a message to its members, the ACSA noted the importance of communication for maintaining a safe workplace and said this need was the motivation behind new training to support construction owners and operators. The association enlisted the help of professionals in the field of occupational health and safety ethics, and communications, to develop the program. The end result is a two-day training course first launched in January 2017, called Communication & Ethics for Safety Leader, that's industry leading and the first of its kind in the Alberta construction industry.
Working at Heights / Elevated Platforms
Staying safe while working at heights is a top-of-mind concern in many regions across the country. In Ontario, for example, the province's Chief Prevention Officer mandated specific training for this area, requiring a standard for the courses and registration for trainers. However, training en masse took some time to implement, says Randy Dignard, President and CEO of Industrial Trainers, Inc. in Ontario.
For a while, workers with certifications from previous courses were grandfathered into the program. The deadline was changed, too, to allow more people time to complete the course. "Part of the problem was that there weren't enough training providers," says Dignard. "When you consider that there's a limit of 12 people in each course and only a certain number of registered providers, and that some companies have hundreds of people who need to take the course, it took quite a while to get everyone through that process."
The final deadlines has passed now, and Dignard adds, "The only acceptable accreditation in Ontario now is Working at Heights and anyone caught without the right certificate could be fined $200."
Other provinces are updating their Working at Heights training standards, too. In Manitoba, for example, the Construction Safety Association of Manitoba has developed a training standard that outlines the minimum requirements for all Working at Heights training programs and providers in the province. Next, the province intends to review its standards for specialty training programs in areas including scaffolding and working in confined spaces.
In Ontario, new standards for people who work on elevated platforms such as scissor lifts prompted new mandatory training. Now, training certification expires after three yeas. "Prior to this change, our certification cards used to say 'recommended recertification date' but now they list an expiry date," says Dignard.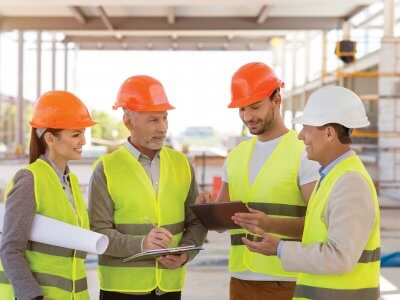 Mandatory, General Training (Ontario)
"The big thing coming down the pipe—that's going to affect the entire industry in Ontario—is a legislation that says that anyone going onto a construction site has to have a construction and safety awareness training," says Dignard, who notes the course (which doesn't yet have 
an official name) will likely involve a full day of training.
"It will be mandatory training for all workers in Ontario, and it's entry level; just an introduction to health and safety duties and responsibilities, how to report injuries, and what your employers should be doing for you," says Dignard. Workers will be required to take the course, even if they will only be on the jobsite a short while, and their certification will never expire. "For those who are just coming into the industry, they'll likely find something new in it," says Dignard. "But it's likely going to cause some kickback in the industry, too, if you consider that every employer will have to send all their people to this course, and pay them for a full eight-hour day when they're not on the job."
It's the nature of the construction industry that safety standards and regulations will continue to evolve, adapt and improve, requiring more and more of employers when it comes to staying on 
top of requirements and recommendations.
"In Ontario, for example, there have been more legislative changes in the construction sector in the last five years than in the previous 25 years, combined," says Dignard. "It's certainly a challenge, but in the end what we're all working towards is a safer outcome for workers and that's always worth the effort."
Where to Find out More
Alberta Construction Safety Association
http://www.youracsa.ca/
ASP Construction Association
http://www.asp-construction.org/
BC Construction Safety Alliance
https://www.bccsa.ca/
Canadian Federation of Construction Safety Associations
http://cfcsa.ca/contact.html
Construction Association of Prince Edward Island
http://www.capei.ca/
Construction Safety Association of Manitoba
http://www.constructionsafety.ca/
Infrastructure Health & Safety Association
http://www.ihsa.ca/Homepage.aspx
Manitoba Heavy Construction Association
http://www.mhca.mb.ca/
New Brunswick Safety Association
http://www.nbcsa.ca/
Newfoundland and Labrador Construction Safety Association
http://www.nlcsa.com/
Northern Safety Association
http://www.nsa-nt.ca/
Northern Safety Network Yukon
http://www.yukonsafety.com/
Saskatchewan Construction Safety Association
http://www.scsaonline.ca/
Saskatchewan Heavy Construction Association
http://saskheavy.ca/
—————

Provincial Regulatory Information
Alberta
http://humanservices.alberta.ca/documents/WHS-LEG_ohsc_2009.pdf

British Columbia
https://www.worksafebc.com/en/health-safety/education-training-certification
Manitoba
http://web2.gov.mb.ca/laws/regs/annual/2006/217.pdf

Newfoundland Regulations
http://www.assembly.nl.ca/Legislation/sr/Regulations/rc120005.htm
New Brunswick
http://laws.gnb.ca/en/ShowPdf/cs/O-0.2.pdf
Northwest Territories and Nunavut
http://www.wscc.nt.ca/node/2474
Nova Scotia
http://www.gov.ns.ca/lae/healthandsafety/pubs.asp
Ontario
http://www.labour.gov.on.ca/english/hs/laws/regulations.php
Prince Edward Island
http://www.gov.pe.ca/law/regulations/pdf/O&1-01G.pdf
Quebec
http://www.csst.qc.ca/en/Pages/en_legislation.aspx#
Saskatchewan
http://www.qp.gov.sk.ca/documents/English/Statutes/Statutes/S15-1.pdf