When choosing a new home or office, all eyes are on the beautiful finishes featured in the space. Very rarely will the question come up of what exactly is behind the walls. Yet, an important component that is in between the walls, insulation, is one of the greatest factors that will affect how comfortable one will be in that setting. What's more, insulation affects the energy efficiency of a home, therefore, impacting not only a homeowner's wallet, but the sustainability of the environment as well.
Consequently, insulation companies play a large role in the commitment to reach the expectations outlined in the Paris Agreement, which was presented at the UN Climate Change Conference in 2015. This agreement declares that to keep global warming to no more than 1.5°C, there must be a reduction in emissions by 45% by 2030, and emissions must reach net zero by 2050.
As a result, companies are making efforts to offer better solutions for insulation products. For example, Alan Hubbell, NA, Resident Marketing Manager and Linda Jeng-Lew, NA, Commercial Marketing Manager at DuPont Performance Building Solutions, explain that "DuPont's reduced-GWP Styrofoam™ has achieved a significant reduction in embodied carbon relative to the previous generation of DuPont products, as demonstrated in published product Environmental Product Declarations (EPDs) listed through UL Environmental."
Hubbell and Jeng-Lew explain that the company is doing even more through their "Acting on Climate" goal, which aligns with the Paris Agreement timelines. "In addition to reformulating products across its Styrofoam™ Brand XPS Insulation portfolio," they continue, "DuPont's Performance Building Solutions business has committed to an aggressive 75 percent reduction in GHG emissions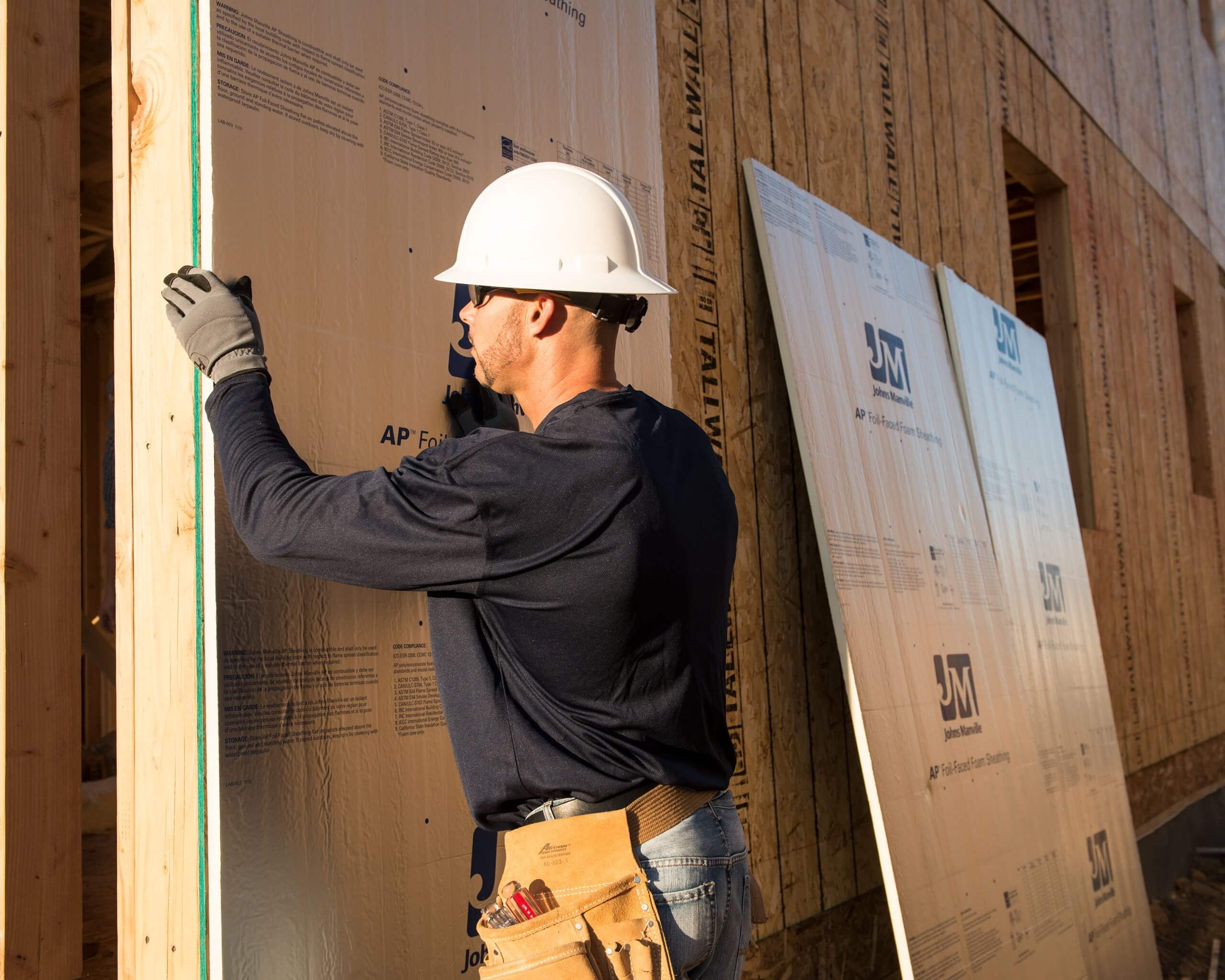 Photo courtesy of Johns Manville Canada
from operations by 2030, compared to 2019 figures. The commitment includes the introduction of reduced embodied carbon products through product innovation. In support of its commitment to reducing greenhouse gas (GHG) emissions while delivering sustainable innovation, DuPont developed a new standard for two-component polyurethane foams with the launch of the HFC-free Froth-Pak™ Spray Foam. This spray foam offers customers an innovative solution with a significant global warming potential (GWP) reduction, and also delivers GHG reductions in support of the Paris Climate Agreement.
Froth-Pak™ contains no ozone-depleting chemicals or HFCs while elevating the performance attributes professional contractors expect from the market-leading, low-pressure spray foam brand."
In regards to product innovation, Johns Manville's recycled glass initiatives have yielded beneficial results with an estimated savings of 13, 100 tons of CO2 emissions, as well as 7,800 megawatt hours of electricity. Gino Allegro, Canadian Director of Sales, explains further, "Recycled glass takes less energy to melt; it takes an estimated 40% more energy to melt virgin raw materials than it takes to melt cullet."  The company celebrated additional sustainability milestones as Allegro states, "Johns Manville set a goal to reduce solid waste shipped to landfills by 10%; we actually hit 11% reduction, which converted to 13 million pounds of materials eliminated from landfill sites, saving 69000 cubic yards of space."
Aside from environmentally-friendly materials, the application of insulation is another important element to consider when adhering to the new energy code standards. As such, the process of Continuous Insulation has been on the rise. As Allegro explains, "As part of meeting those net zero requirements, there's more of a demand for Continuous Insulation. It's not going to be just the conventional way of insulating a home, for example in between studs, now there's the option to use exterior sheathing, such as our AP
Foil-Faced Polyiso Foam Sheathing, which is placed over the plywood on the outside of the home, so to help prevent thermal bridging."
Matthieu Danis, Wood Fibre Product Manager at Building Products of Canada Corporation, explains another environmentally beneficial option in addition to the continuous installation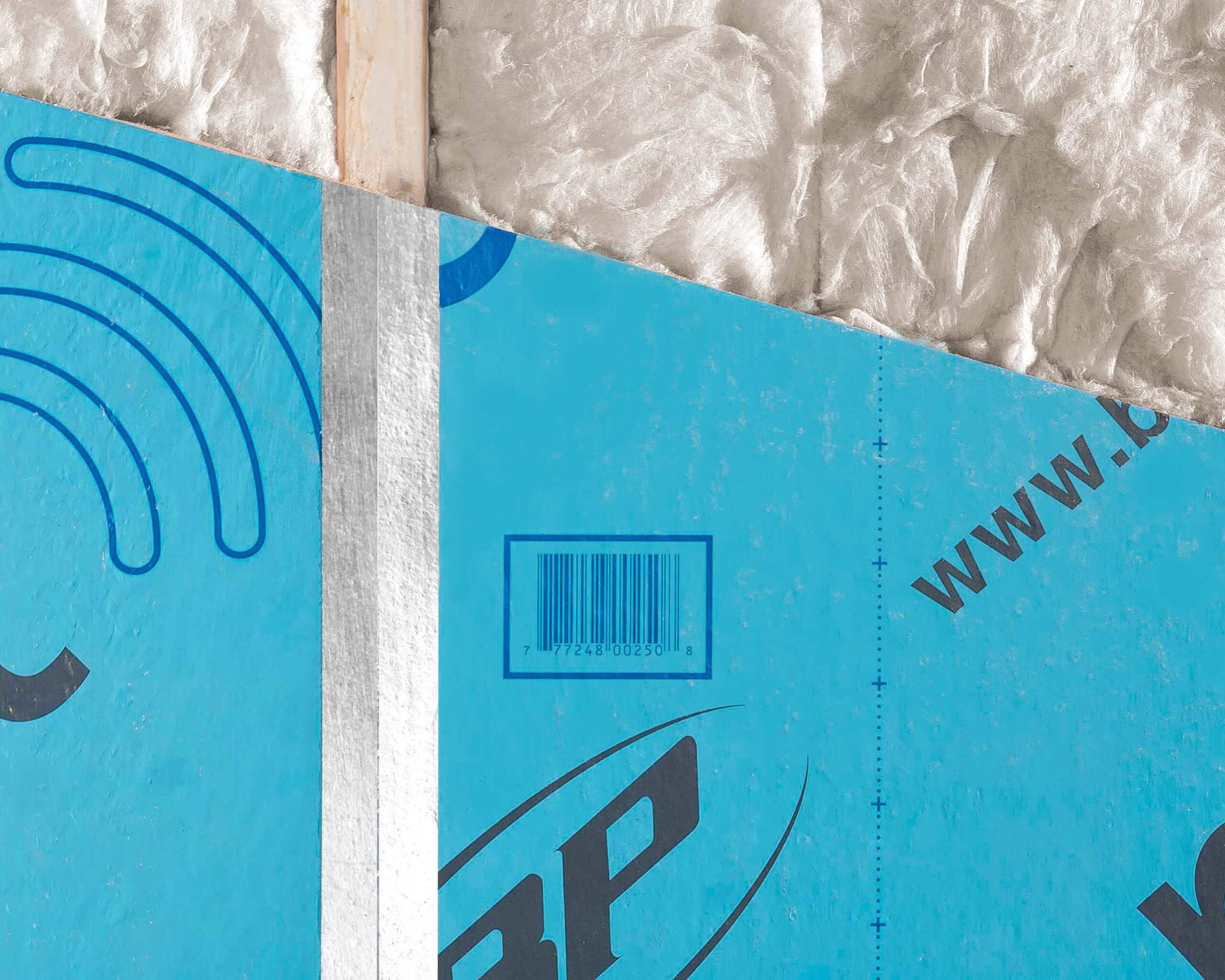 Photo courtesy of Building Products of Canada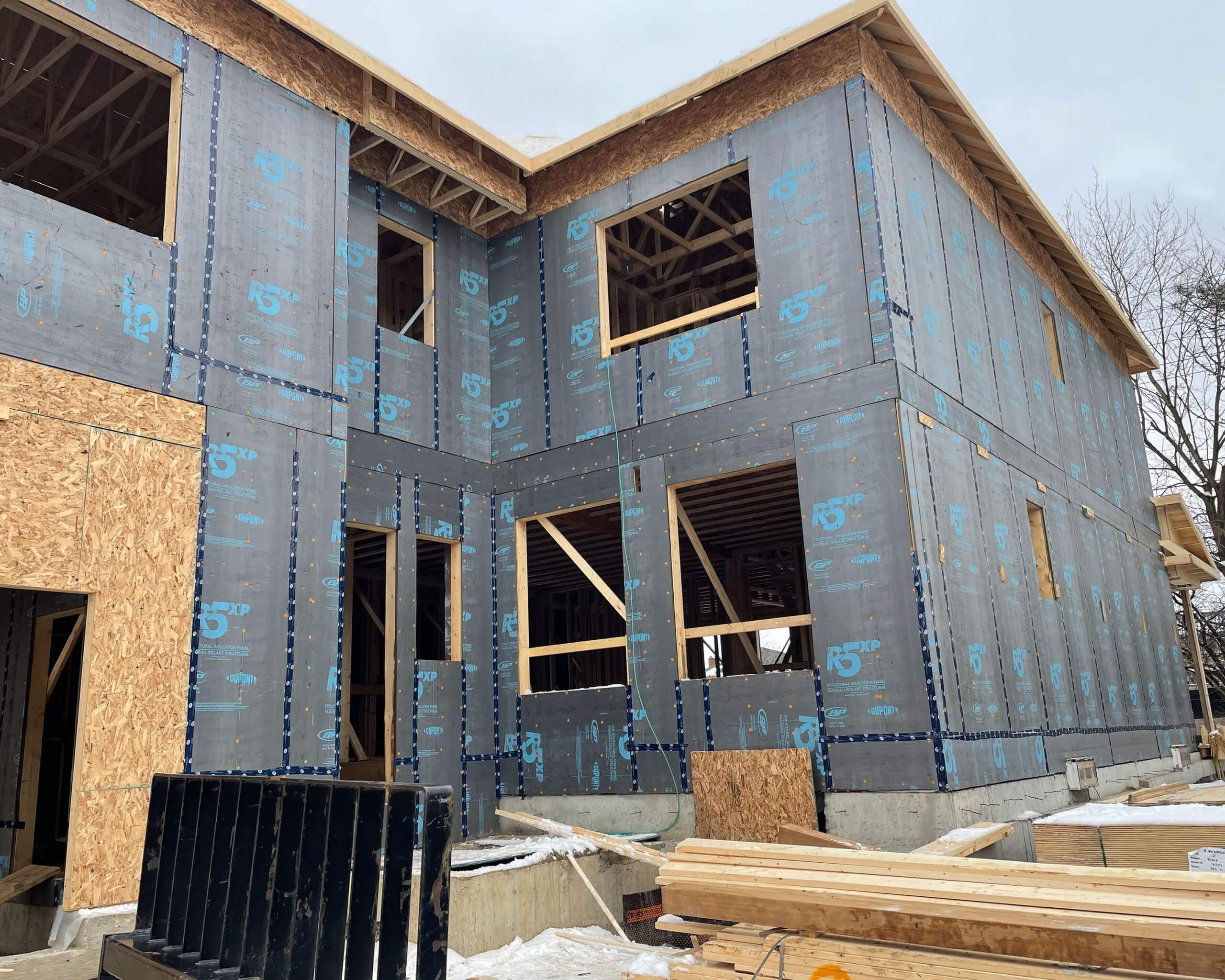 Photo courtesy of Building Products of Canada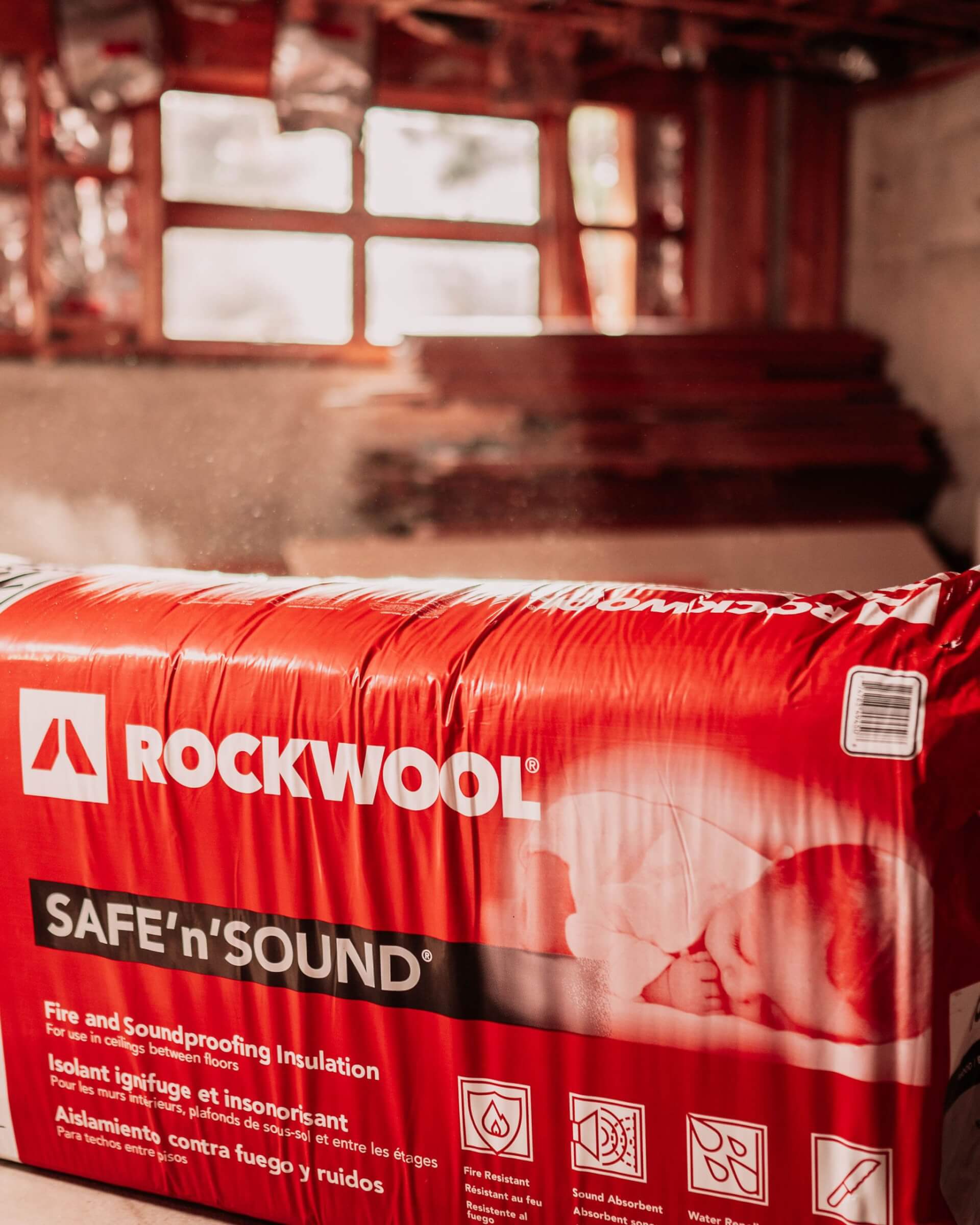 Photo courtesy of Rockwool
 that can be done as well; "Since carbon footprint is also becoming a concern, one way to lower a building's carbon footprint is to reduce the amount of concrete used in the foundation pour by using a thinner wall structure. For example, we are able to provide an R-5 panel for continuous insulation, which is thin enough to allow for an 8'' poured foundation wall with brick siding. Furthermore, since our panels are manufactured from wood by-products, we are able to offer a truly ecological product."
While there are a variety of options for insulation, the main point regarding this material remains the same across the industry – the demand for insulation is only going to continue to increase in the future. "Codes and regulations are increasing the amount of insulation required in and on buildings for better efficiency as well as fire prevention and acoustic results," explains Mike Goyette, National Sales Director at Rockwool, a company that considers the environmental impacts at all facets of their business.
The increase in insulation is not only a factor when looking at new builds. In fact, older homes, for example, are in dire need of an insulation update. "Under-insulated attics are prevalent in housing types across Canada built prior to the 2000's," explains Mackenzie Adkin, Key Accounts Manager at Owens Corning, a global leader in sustainability. "This represents a huge opportunity to reduce energy consumption and increase occupant comfort and be on par with homes built today, which have up to R-60 insulation in attics. Bottom line, one should consider adding insulation to all areas being retrofitted as a simple, cost-effective way to reduce energy consumption and maximize occupant comfort."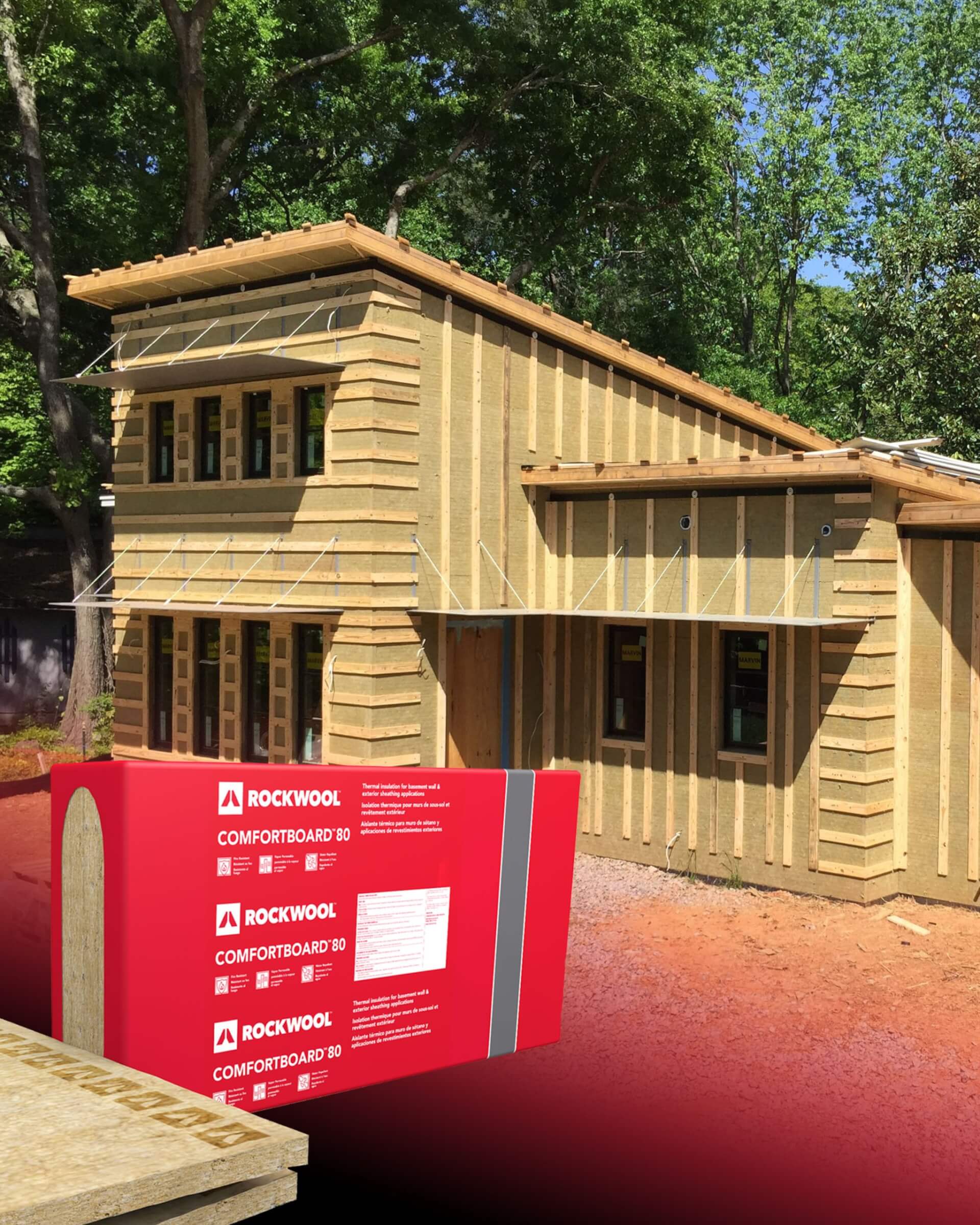 Photo courtesy of Rockwool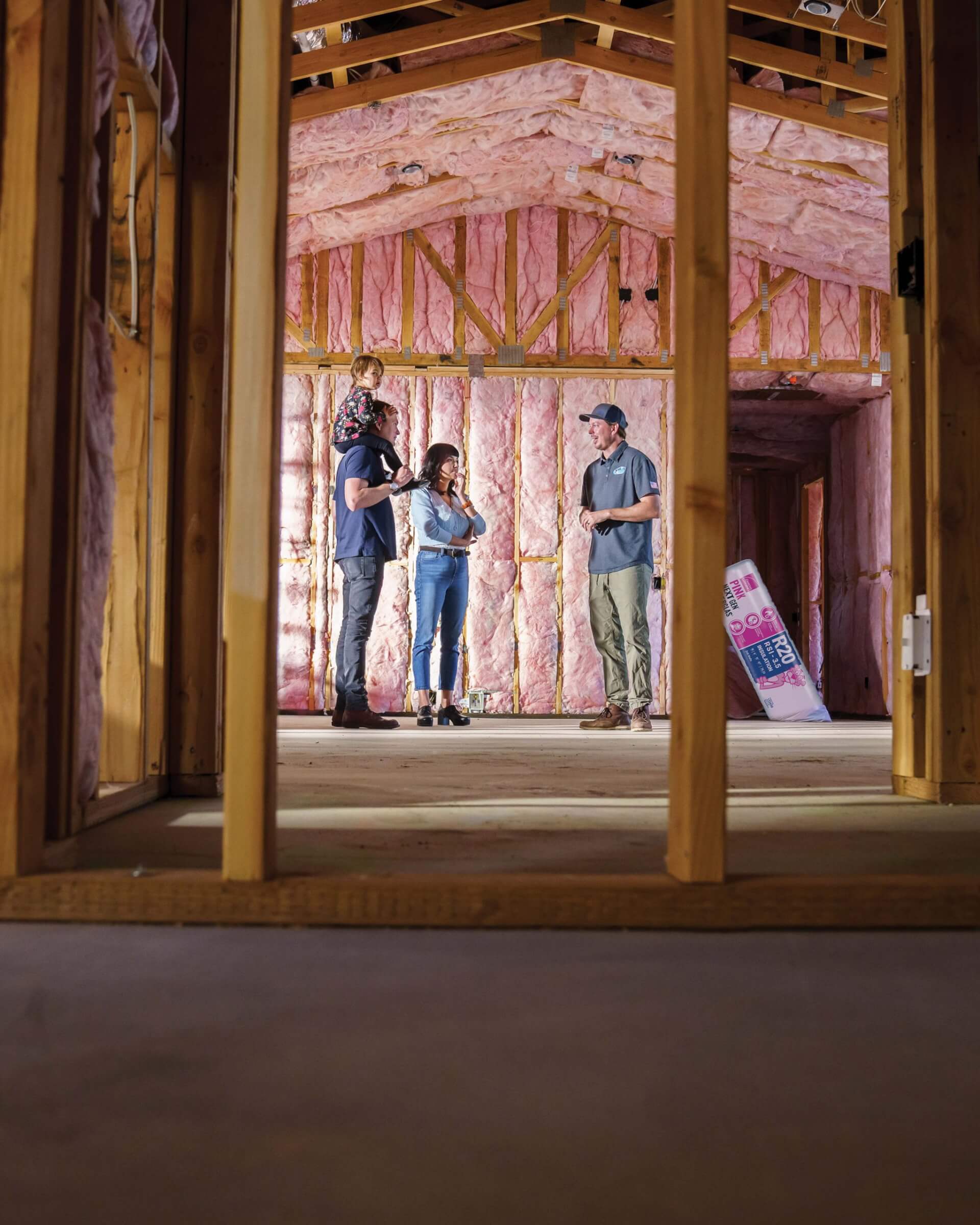 Photo courtesy of Owens Corning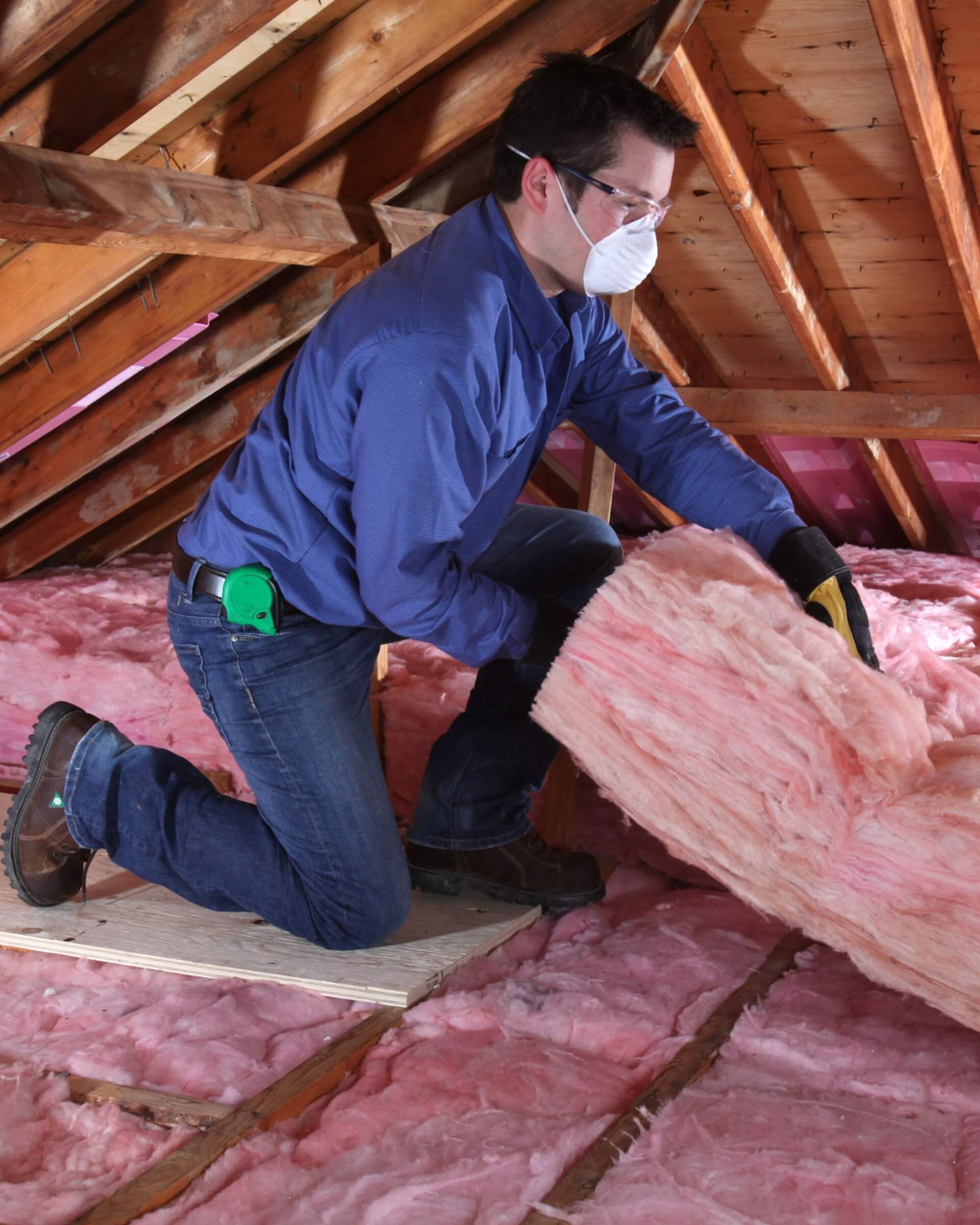 Photo courtesy of Owens Corning 
However, while it is important to add extra insulation where needed, it is imperative to screen for any additional issues in the home to ensure that they don't interfere with the effectiveness of the insulation. "The insulation itself is key to building energy-efficient homes. However, insulation materials can have their efficiencies significantly reduced if homes are not properly air-tight or have excess moisture trapped in their roofs and walls," explains Clement Devroux, Product Manager of Insulation and Exterior Solutions at St. Gobain. "Coincidentally, with more air-tight homes, we see an increased risk of moisture accumulation in the walls. This is why we offer Membrain™ Smart Vapour retarders that prevent moisture accumulation (and ultimately the formation of mould) by sensing and adapting its permeance to varying humidity throughout the year, to keep the wall cavity dry." Lastly, another crucial element regarding insulation is ensuring it is put into place properly. "Prescribing how the insulation should be installed will help to deliver a more effective performance as well," assures Goyette. "Proper fit leads to not only better performance but also safety." —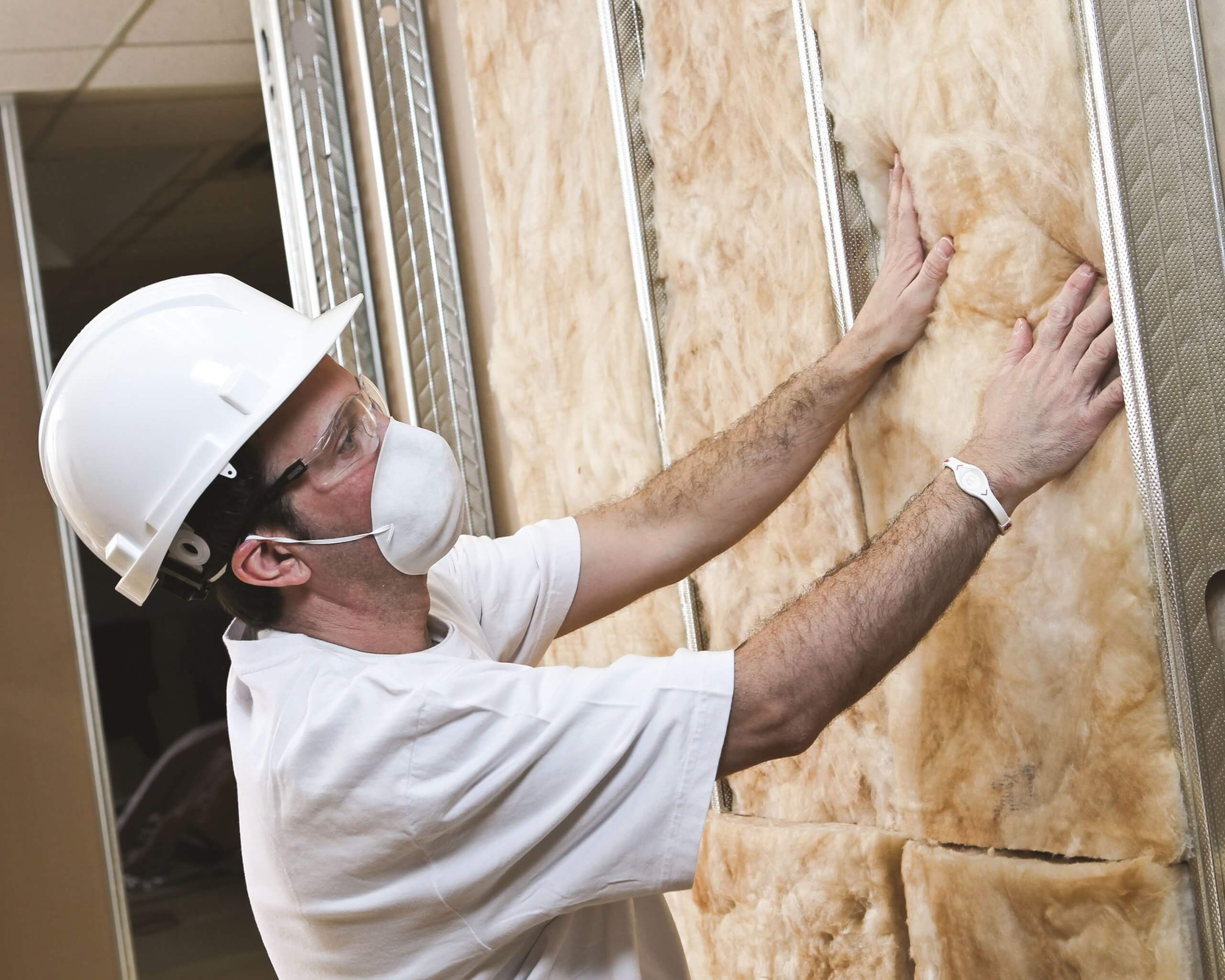 Photo courtesy of CertainTeed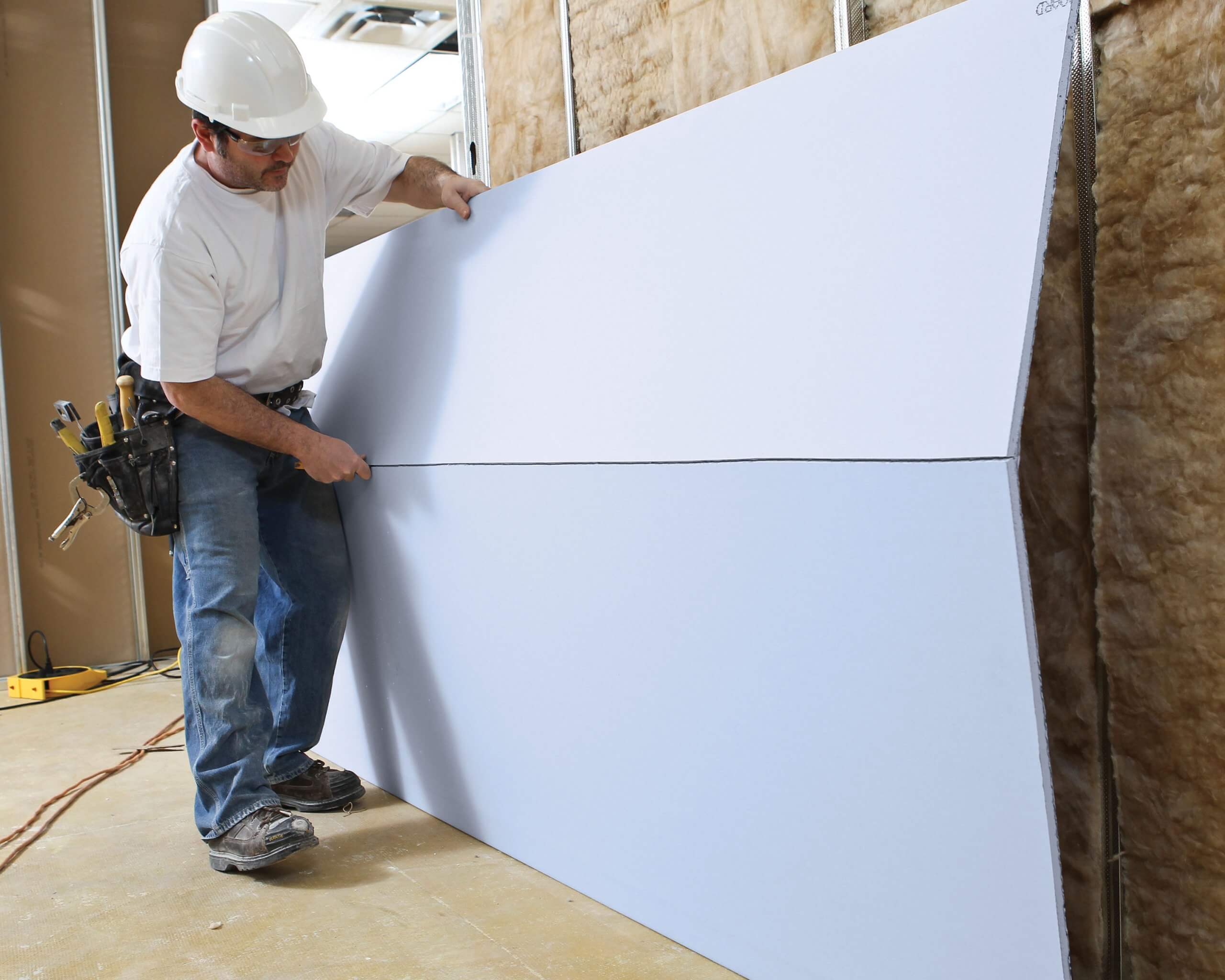 Photo courtesy of CertainTeed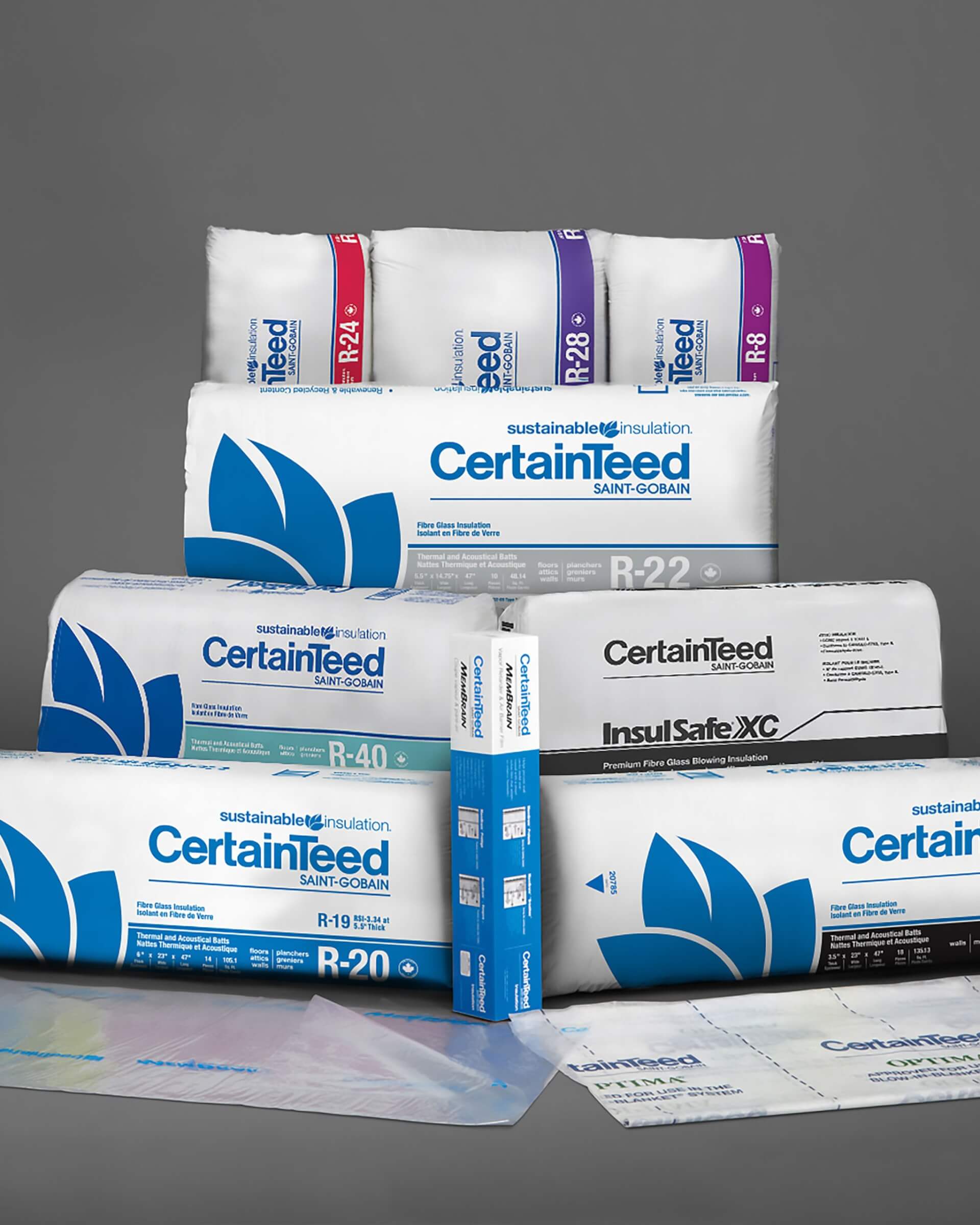 Photo courtesy of CertainTeed