Lumber market experts predicted volatility in 2020, but the year was more chaotic than anyone could have expected.
Fears of curtailments due to parasitic epidemics, market uncertainties and supply challenges as the year began was soon met with the unforeseen impact of the global coronavirus (COVID-19) pandemic. And, despite financial uncertainties, COVID-19 created a spike in demand for home building materials, leaving lumber in short supply.
Curtailments in early 2020 did come as forecast, according to Stephen Marshall, vice president of treated wood at CanWel Building Materials, but with the effects of the global pandemic thrown into the mix.
"The threat of COVID infections and low lumber prices in Q1 2020 resulted in many sawmills curtailing and reducing production for many weeks," he said. "The reduced availability of lumber, combined with robust Remodel & Renovation (R & R) demand and solid US and Canada housing markets, triggered dramatic shortages and price increases in lumber and panels."
Last year saw all-time pricing highs for lumber, OSB and plywood, "and not just by a few dollars," said Kelvin Johnston, senior buyer for commodity lumber and panels at Castle Building Centres Group Ltd. "In some cases, it was 20-40% higher than previous records."
It will be hard, he predicted in late 2020, for dealers to meet similar sales figures in the year ahead. "In 2020, we saw the biggest run on lumber and commodity wood products," Johnston said. "As consumers found themselves at home for the summer, they looked to their backyard."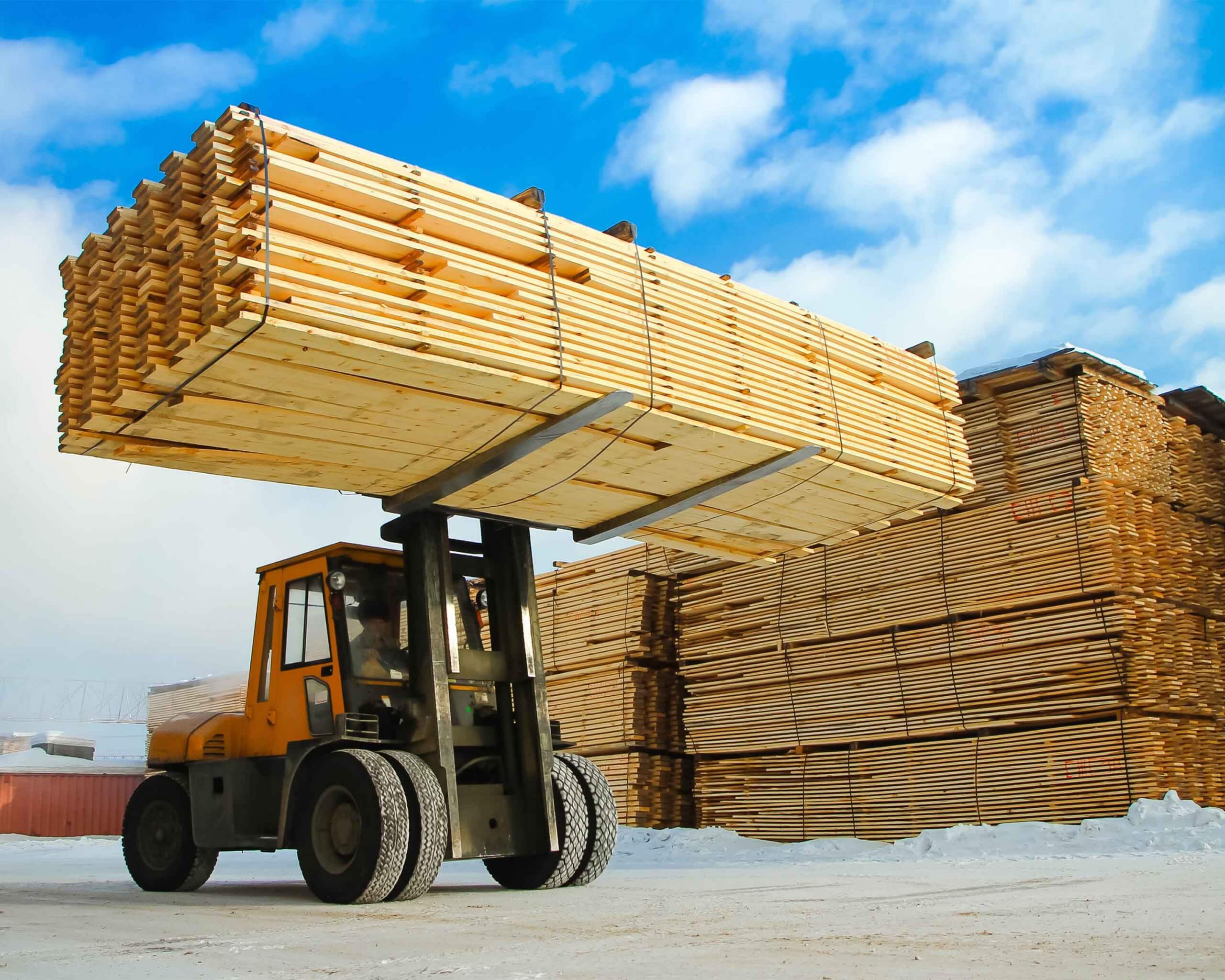 "Pools, hot tubs and treated lumber all became difficult to source. With pressure-treated lumber, there's just so much capacity in the marketplace and with demand spiking in the summertime, demand outpaced production."
According to Michael Sivucha, vice president of commodities at Taiga Building Products, the pandemic created a "rapid imbalance" in supply and demand early on. In March, there was a three- to five-week period where North American lumber, OSB and Canadian plywood were curtailed by approximately 20-25%, 10-15% and 30-40%, respectively.
"This was quickly followed by substantial and unexpected demand in R&R and DIY," Sivucha added. "These events cast the die for an unprecedented price run and supply chain challenges for the year. The subsequent follow-through on new home construction exacerbated the situation."
When dealers, both independents and big boxes, were left without supply, panic buying set in and prices escalated to levels "well beyond anything ever seen before," Johnston noted.
Mike Park, director of national commodity products at AFA Forest Products Inc. echoed that sentiment. He added that the early weeks of COVID-19 were ones of confusion and a negative outlook for the lumber industry in general, but that soon changed.
"The following surge in demand from both home builders and renovation markets translated into acute shortages of material and a meteoric rise in prices, resulting in record runs through 2020," he said.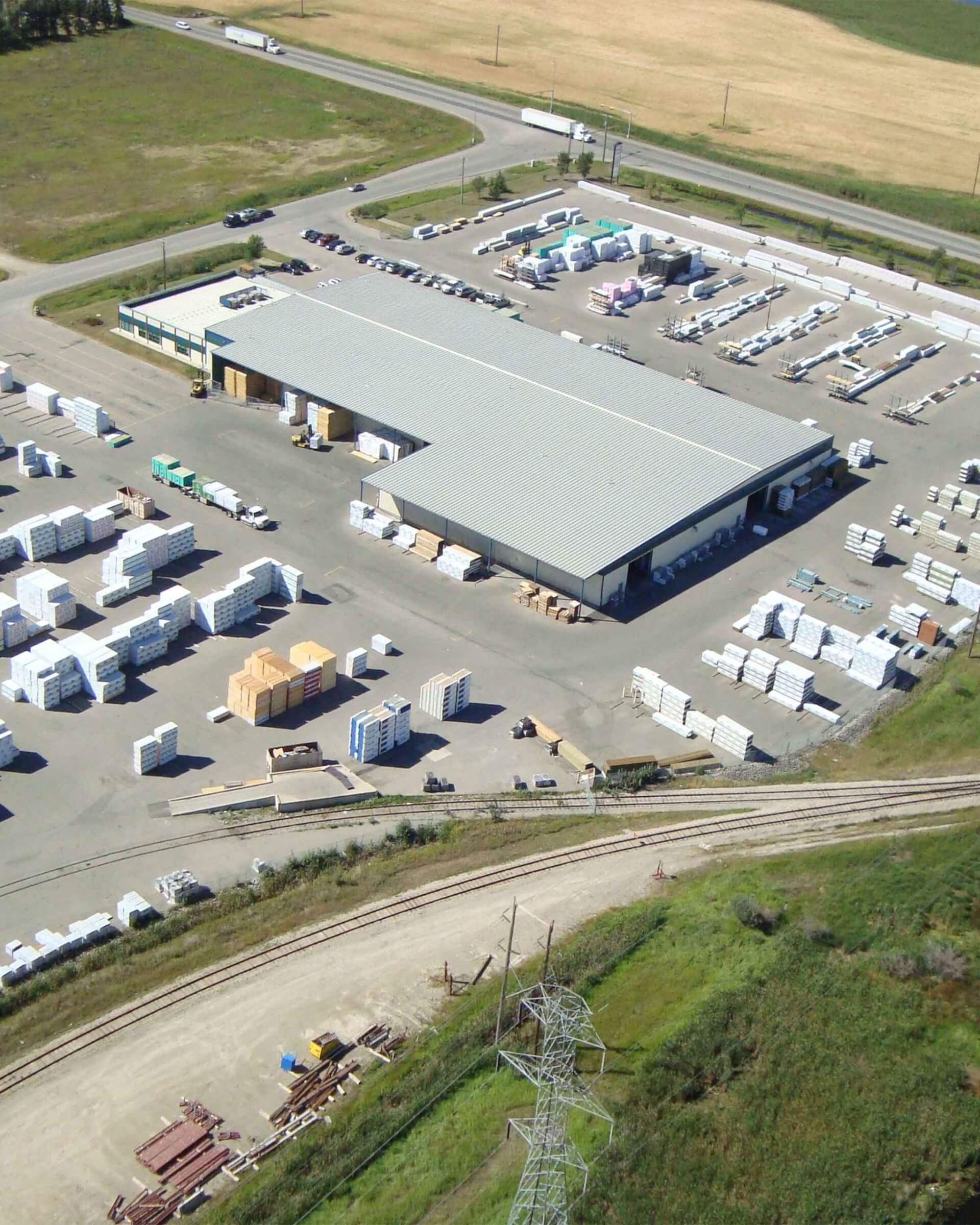 Photo courtesy of Taiga Building Products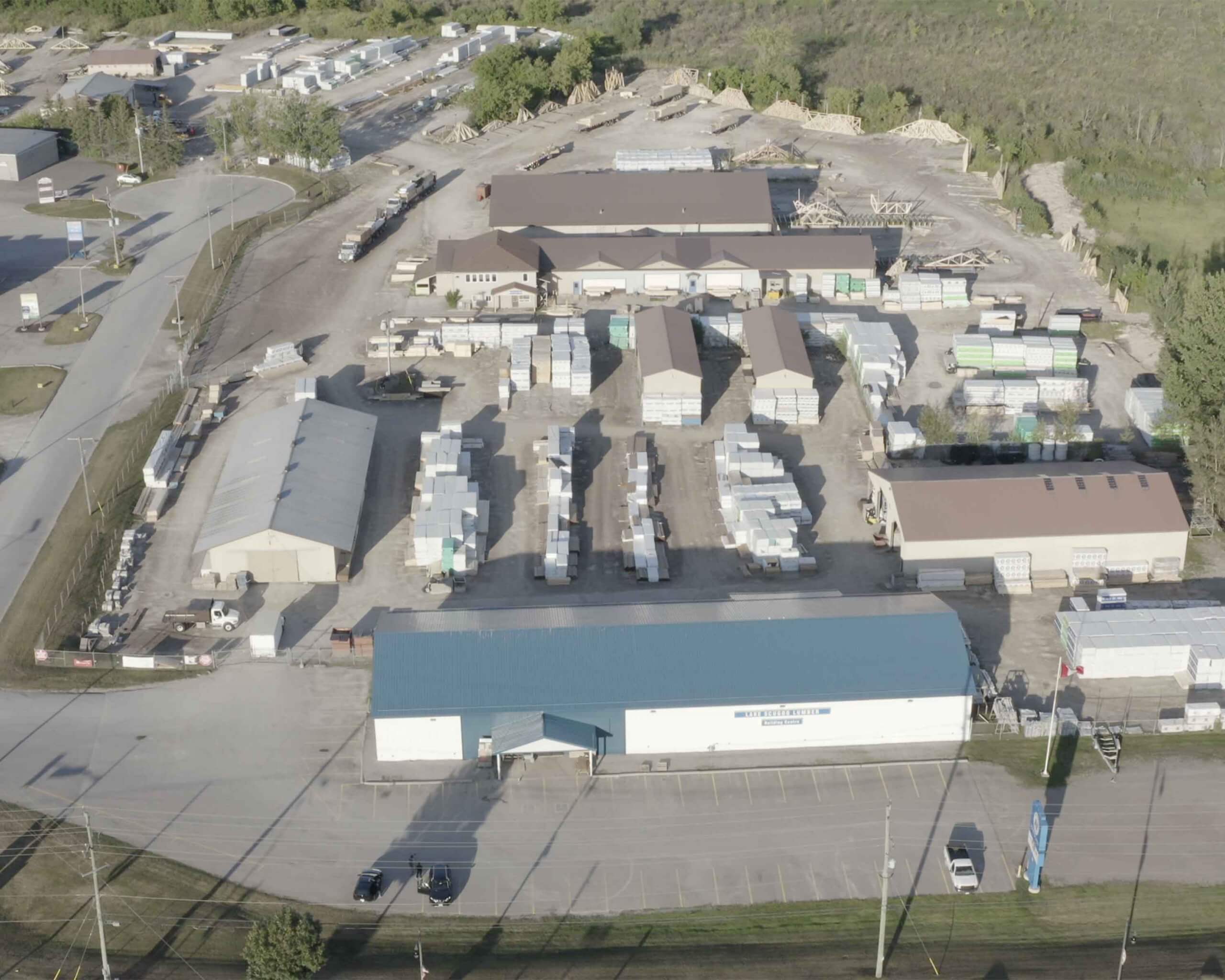 What created such a dynamic and unexpected shift? Public lockdowns and restrictions.
"With the COVID-19 social and business restrictions put in place, North Americans have taken their vacation dollars, travel dollars, entertainment dollars and dining out dollars and have invested in their homes with household upgrades, renovations and repairs," Marshall said, attributing this reprioritizing trend to the increased demand for building products across the board.
Rising to meet the challenge
Maintaining sufficient inventory levels may have been a major challenge for most lumber suppliers, but they were intensified by other issues raised by the pandemic.
Park said, like most, AFA was tasked with implementing the new safety protocols and standards needed in their operations to operate in a safe environment alongside its customers and suppliers. It also faced difficulties around logistics with systems impacted by the pandemic. Technology became the solution, with virtual meetings, more focus on the entire supply chain and a safety-first approach, he said.
To meet its own safety protocols and related staffing issues, Taiga also turned to technology. It moved to become paperless and quickly transitioned to working amidst the pandemic. "We have had no work-related infections and are well-positioned to ride out the second wave," Sivucha said.
Also, to combat supply chain shortages, and better deal with high-touch business transactions and customer expectations, Taiga's investment in technology, systems and processes paid off, he said.
Castle dealers and other independents were better poised to pivot in the pandemic, Johnston said. "Once they were declared essential, independent lumber yards like Castle dealers figured out how to do contact-free delivery or curb-side consumer pick-up," he said.
While many big-box retailers later adopted the ideas introduced by the independent yards, their contracts left them short when the market spiked.
"Castle dealers saw the change in demand early and were out buying extra supply and, in many cases, they were able to meet their customers' demands much better."
As traditional business patterns — seasonal buying trends and inventory cycles — became meaningless, Taiga reinforced its belief in sound planning and analysis, Sivucha noted.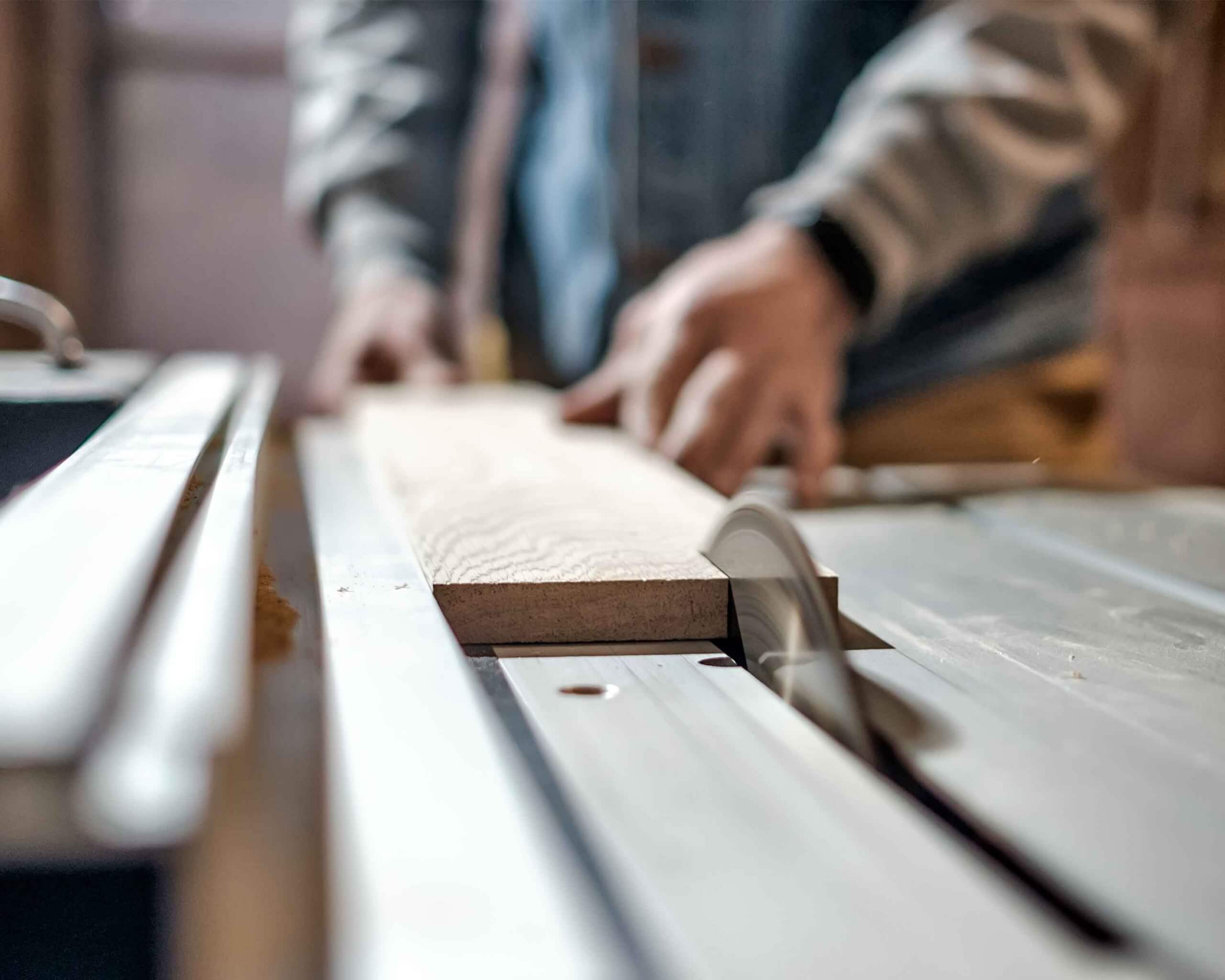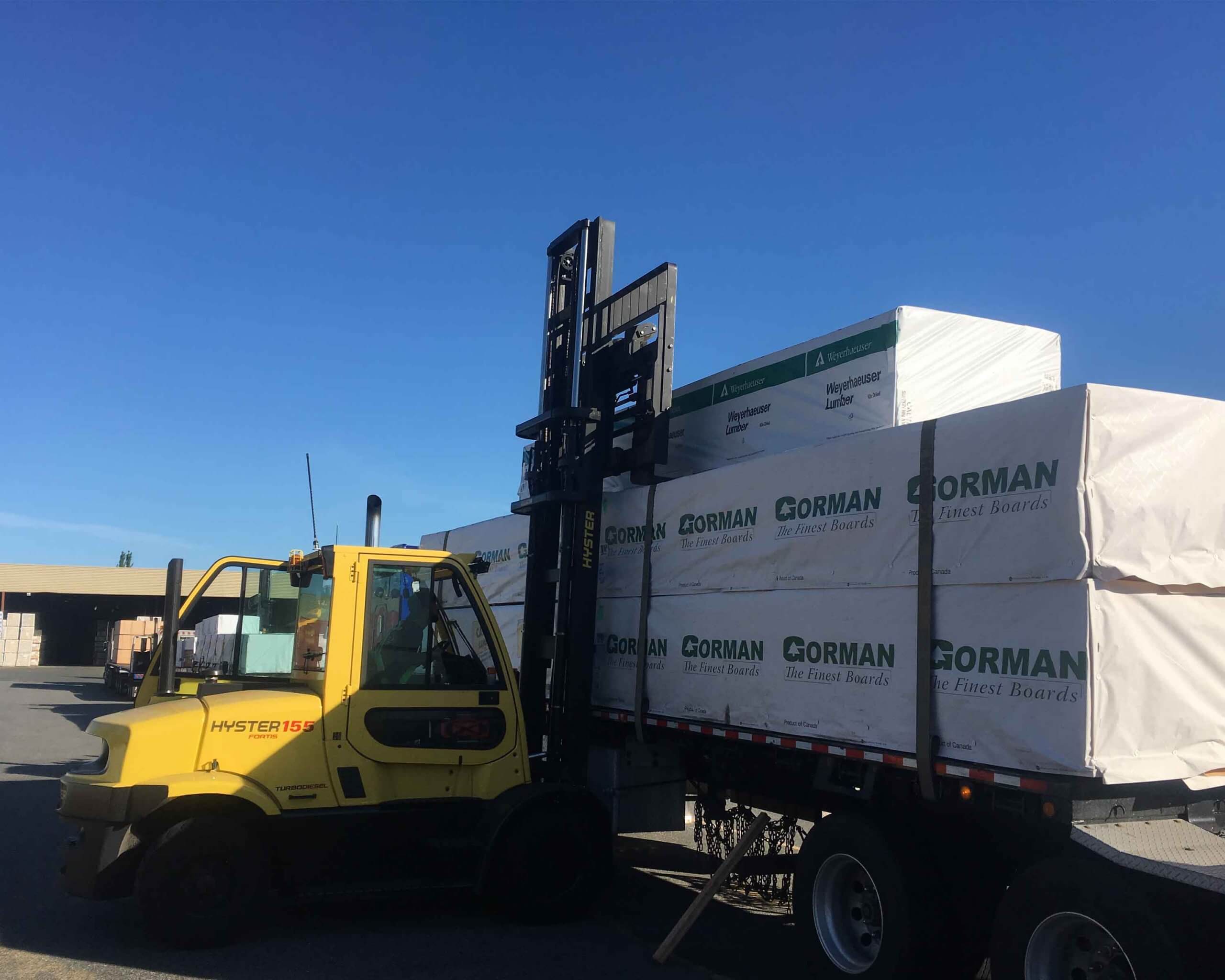 Photo courtesy of Taiga Building Products
The craziest year… so far
It was a wild ride for the lumber market, as most industries, in 2020. Some are calling it 'the craziest' in lumber history due to, as Park put it, "record prices, low inventories and insatiable demand."
Marshall said he absolutely agrees with the sentiment. "I have been in lumber and treated wood for 30 years. We have never experienced the crazy insatiable demand we lived through in 2020, and we have never seen the type of surging prices that increased demand led to in 2020. Rapid price increases, rapid price declines, low inventories across the board — these are all challenges we have to manage in the coming months and years."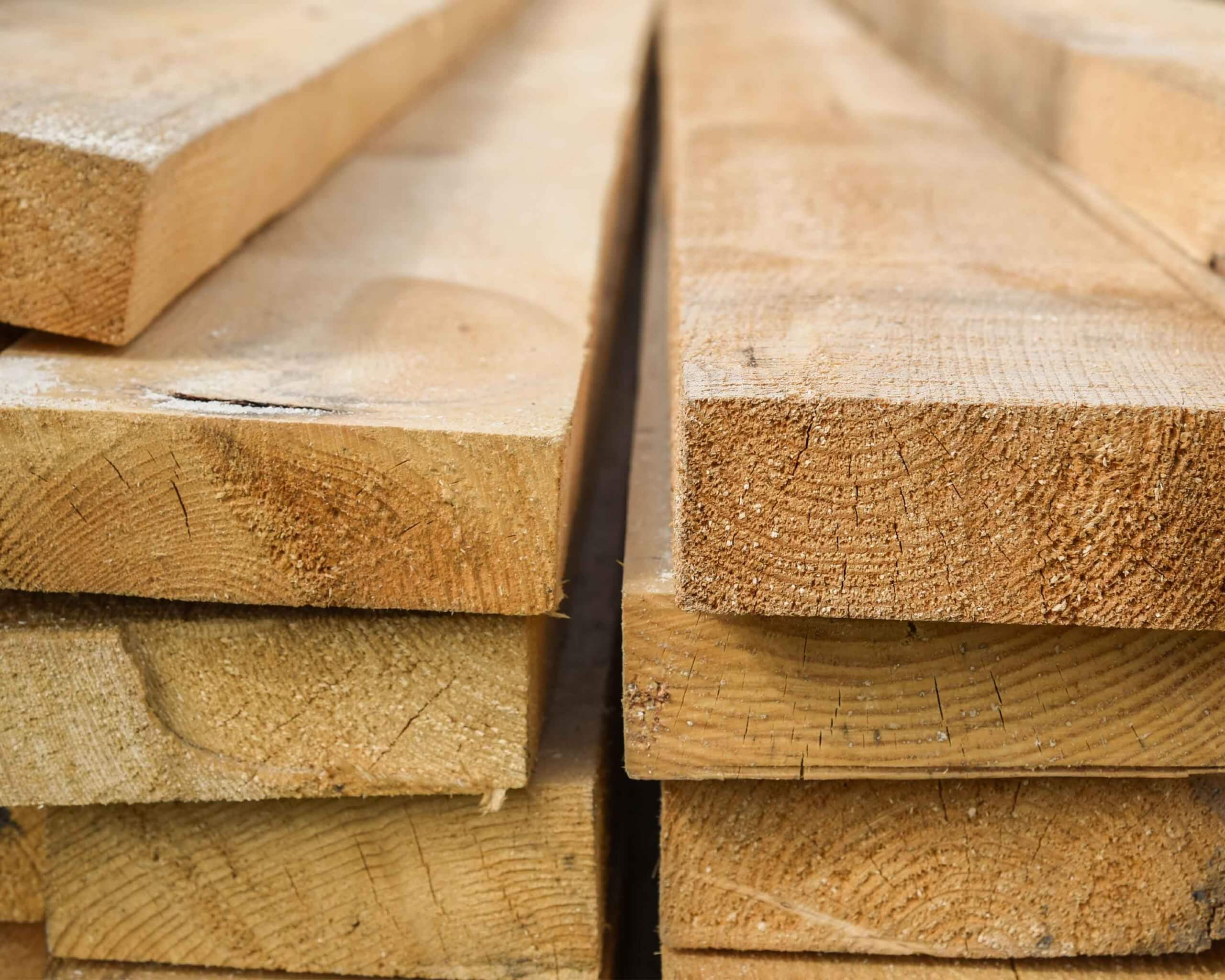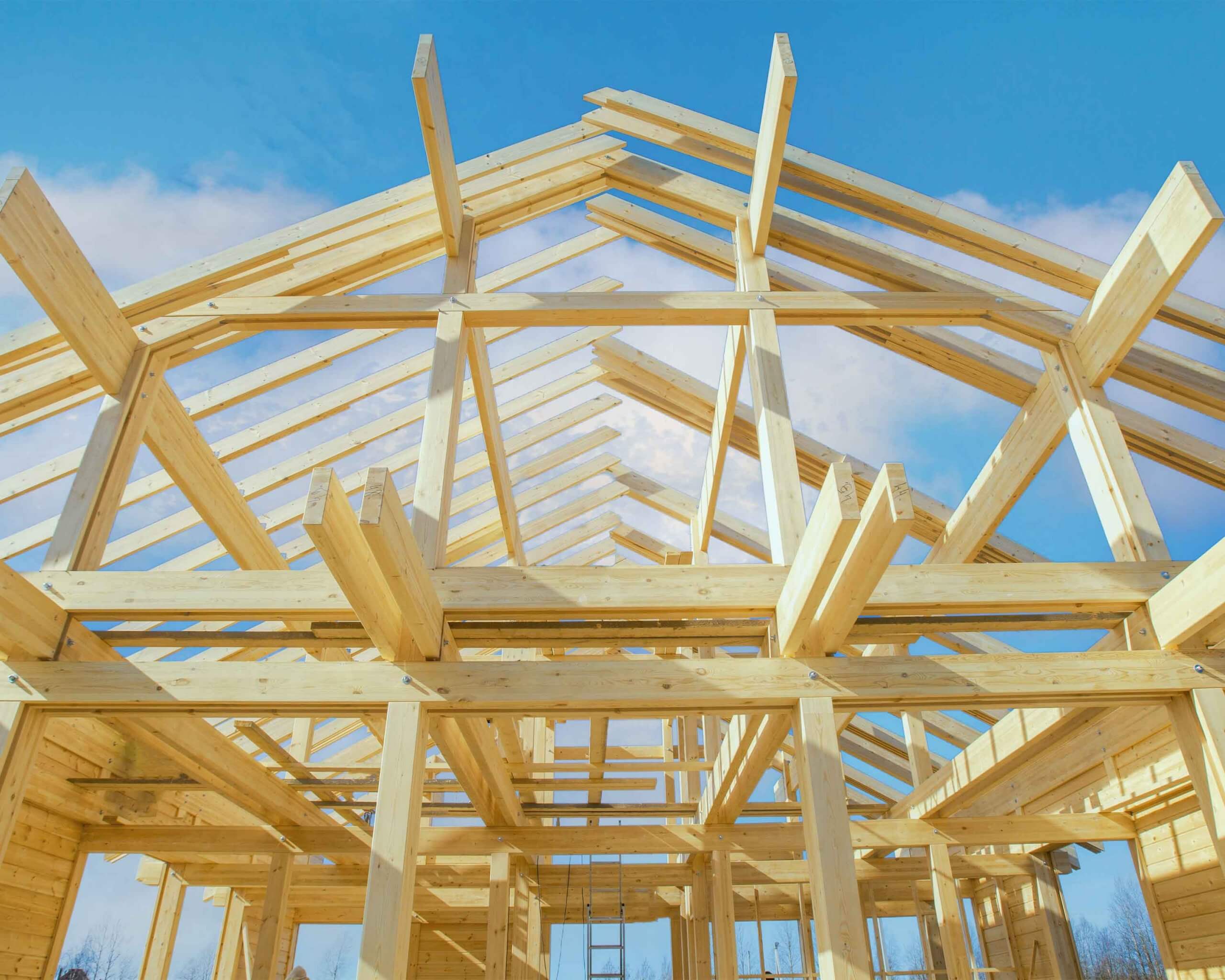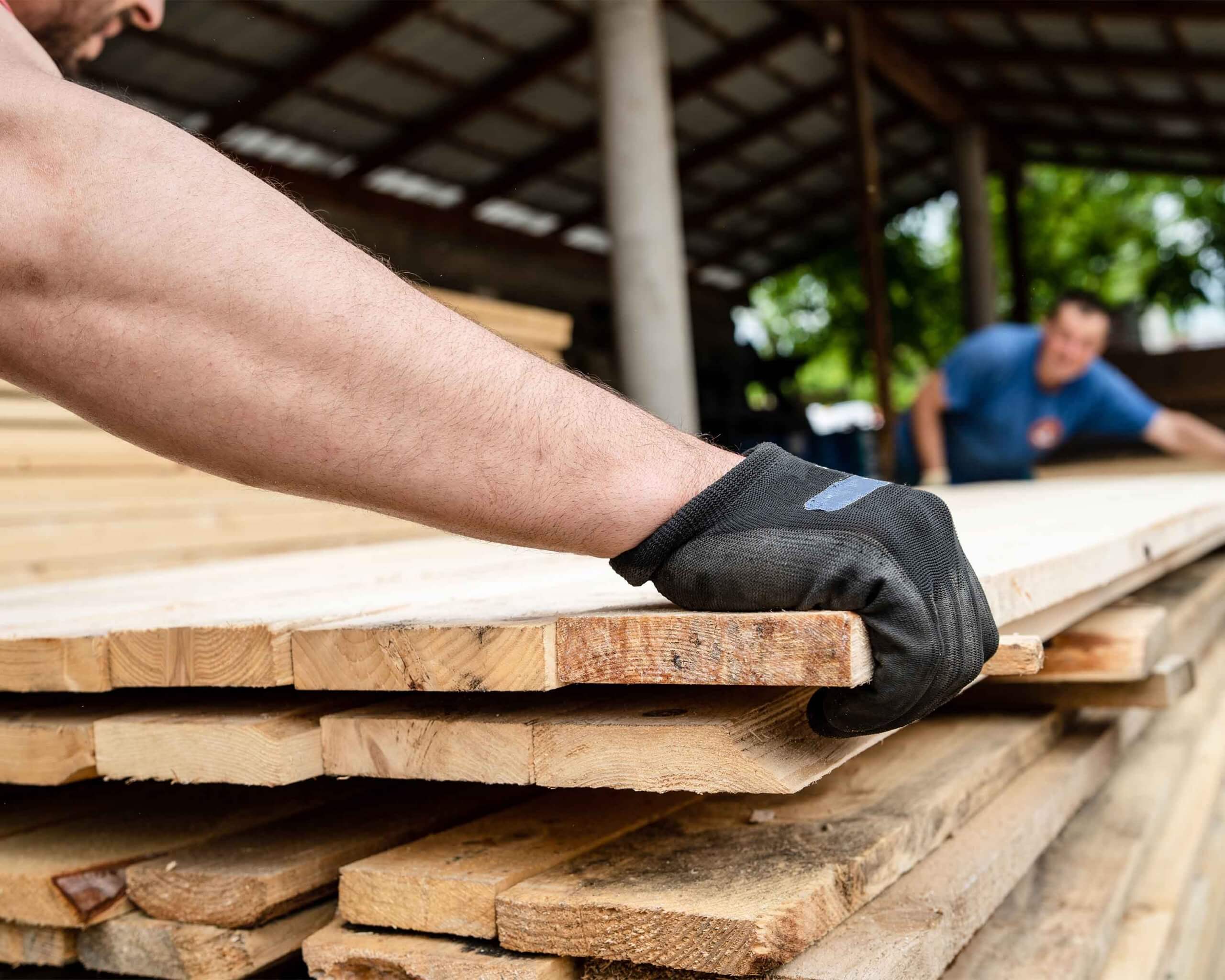 Sivucha concurred: "The level of confidence in our sector is higher than I can remember and remains, for the most part, unabated," he said. "This has paved the way to record pricing in all commodity categories and created an acceptance around higher price floors and ceilings, in general, as we finish the year and look to 2021."
Although prices eased at the end of 2020, levels were still "lofty" and a lack of stock seemed apparent when heading into 2021, Park noted. "While pricing might be seen as moderating, a shortage of material throughout the supply chain, coupled with strong demand, will put continued pressure on the lumber industry for the better part of 2021," he predicted.
With lack of supply and cost volatility plaguing the entire lumber industry in 2020, Marshall said CanWel plans to tackle the challenge in 2021 through greater transparency. "We see the higher than normal demand continuing into 2021 due to COVID, so it's important that CanWel commits to levels of volume that we can realistically deliver, within reasonable timelines. To use that old phrase: 'We want to under-promise and over-deliver.'"
But what does 2021 have in store? Will there be enough lumber in stores to meet consumer needs or will there be strained supplies, dramatic demand, and continued cost volatility?
"The question facing us today, will this happen again in 2021?" Johnston pondered. "While many mills and pressure treated lumber producers are talking the market up based on the same issues in 2020, there are several factors that will also see demand tail off for 2021."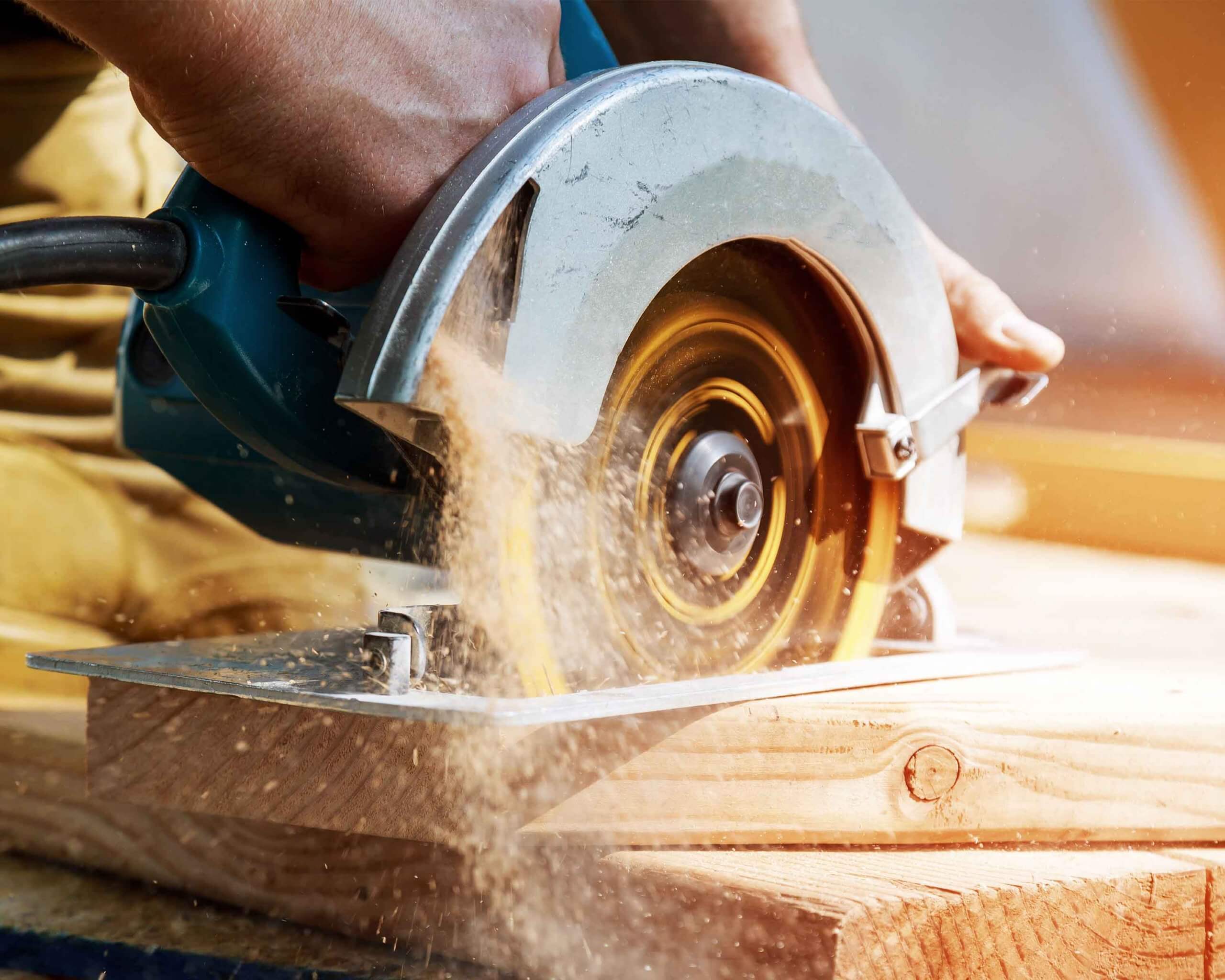 "The possibility of a vaccine will no doubt lead to people traveling more in 2021, and so their focus on their backyard projects could disappear for a year. We won't really know until the summer of 2021 arrives which way it will go!" —