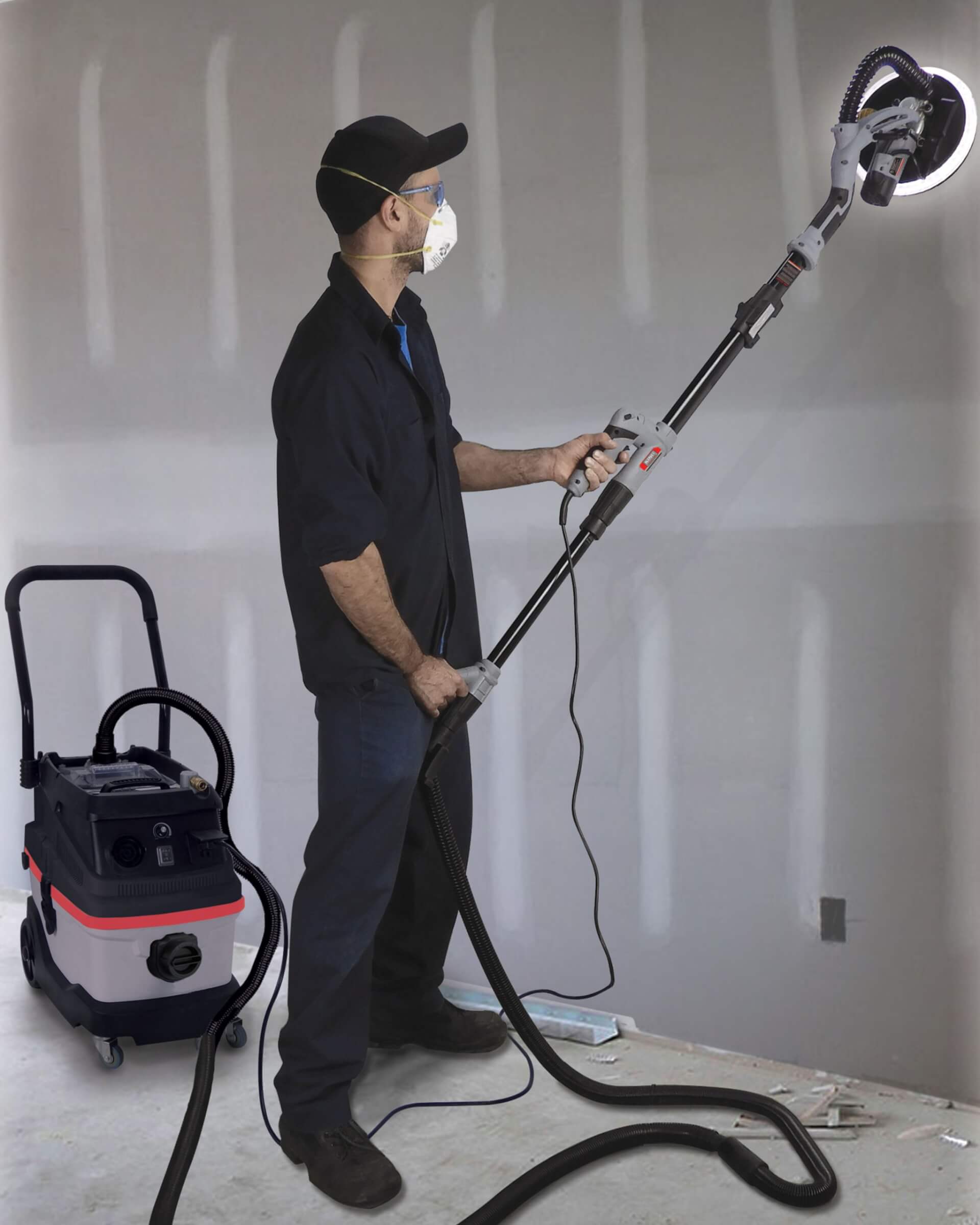 Photo courtesy of King Canada Inc.
A contractor's skill and expertise are paramount. But having the right tool for the job may come a close second.
That's why smart manufacturers keep their finger on the pulse of the industry, always looking for improvements — both large and subtle — they can bring to their product portfolio to fill up the contractor's tool case and belt with time-saving, effort-easing, and efficiency-generating gear.
CORDLESS IS KING
King Canada Inc. vice-president Ted Fuller says his company has brought a few "winners" to the market this past year, including an electric Drywall Sander (KC-8379) that can be coupled with Powertool Triggered Wet Dry Vacuum (KC-8590TTV).
Designed for sanding drywall, ceilings, and walls, as well as cleaning floor residues, paint coatings, textured ceilings and, various adhesives. The combo's dust capture is a highlight, especially in sensitive areas like office spaces. To reduce the effort of sanding high walls and ceilings, the drywall sander features a telescopic extension that extends reach from 45" to 65". An LED light illuminates the work area for low-light environments. It can be used on its own or connected to a vacuum, such as the 30L Powertool Triggered Wet Dry Vacuum, using the supplied dust hose.
Fuller is particularly excited about a new line of cordless tools and garden tools it started bringing to the Canadian market in Q4 from the German company Einhell. "This presents a great opportunity for dealers and consumers alike. The breadth of this brand alone, on one battery platform, will undoubtedly be a success," he says.
"Cordless freedom is on trend and this lineup will fit right in. The core assortment like drills, drivers, reciprocating saws, circular saws, etc. will be complemented by some unique tools, such as oscillating multi-tool, SDS-Plus rotary hammer, buffers, blower, heat, gun and compact air compressor. These will be followed by a range of garden tools from trimmers to leaf blowers."
VERSATILITY AND POWER — AND CLEAN WORKING SPACES
Milwaukee Tools has released several additions to its M18 line of cordless power tools, which now offers more than 250 tools. Three were especially popular in 2022, says Richard Peters, assistant product manager for core power tools at Milwaukee.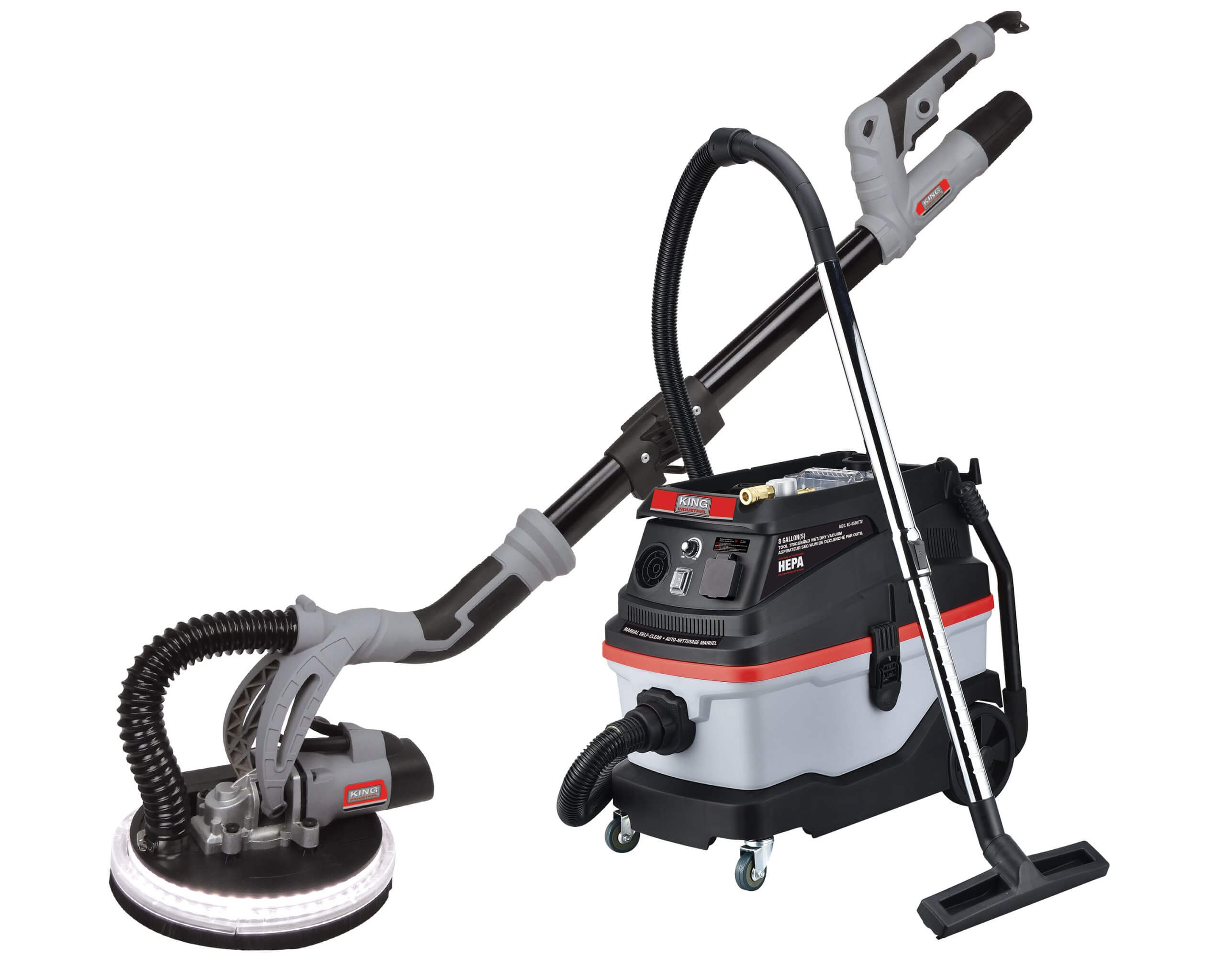 Photo courtesy of King Canada Inc.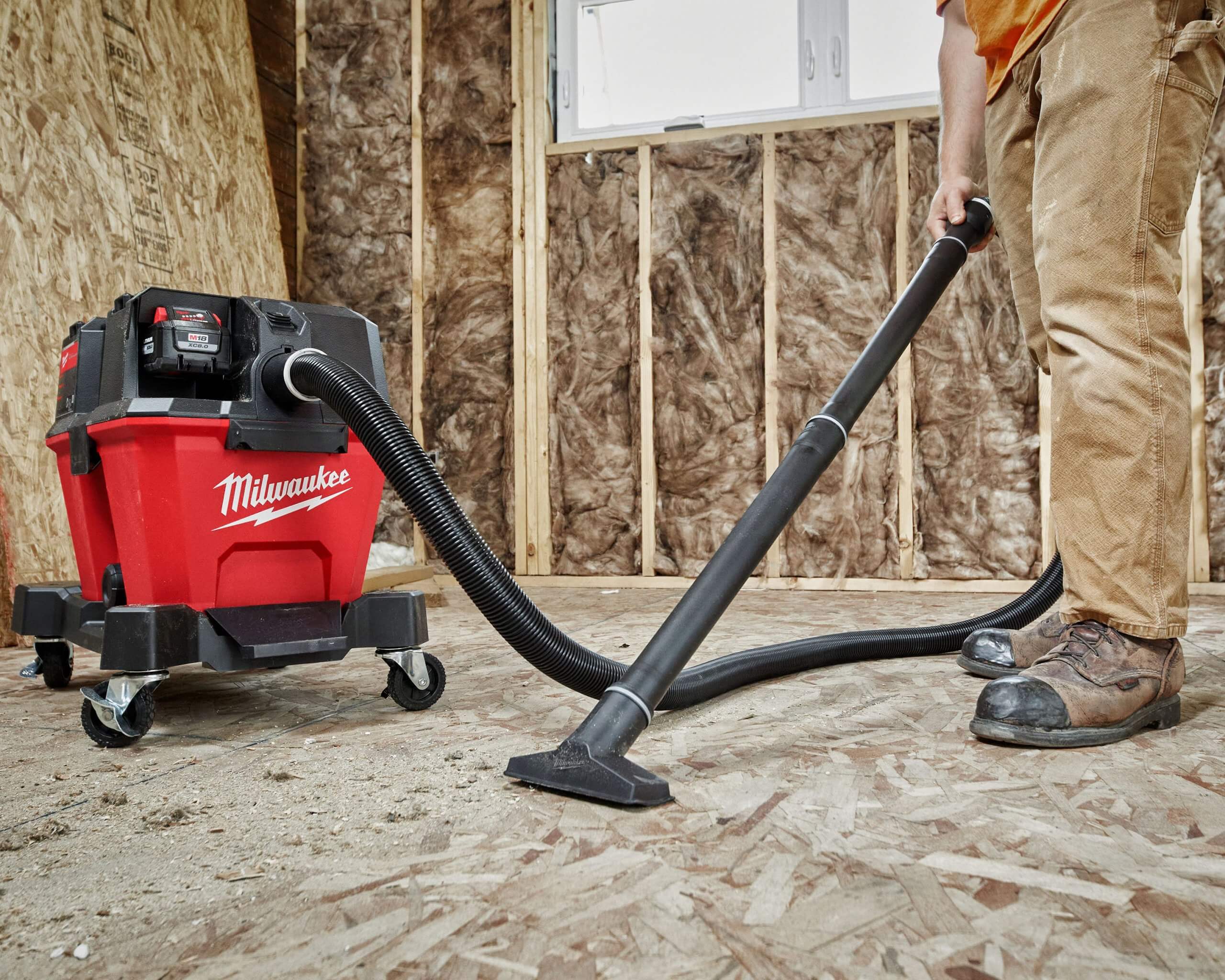 Photo courtesy of Milwaukee Tools
The Milwaukee M18 FUEL 6 Gallon Wet/Dry Vacuum (0910-20) brings unmatched performance, durability, and versatility to job site cleanup, Peters says. Despite being cordless, the vacuum is designed to outperform corded peak 3.5 HP wet/dry vacuums, able to clean up most common job site debris like drywall dust, concrete dust, and wood/metal shavings more quickly. "Addressing the current user frustrations in this space, this unit will feature the most durable wheels and hoses with reinforced casters and tread design," Peters says.
The company also released its first-ever sander built using its M18 FUEL technology, the M18 Fuel 3×18-in. Belt Sander (2832-20). "This tool offers professional carpenters, remodelers, and general contractors, an unbeatable powerful and versatile cordless belt sander," he says. M18 FUEL technology increases the power of the tool, generating 8 amps of corded power. The solution provides a max belt speed of 1,350 surface feet a minute and can be paired with a durable dust bag or universal hose adapter for more than 80 percent dust collection.
Finally, Peters points to his company's M18 Fuel 4' Concrete Pencil Vibrator, a completely cordless compact solution that commercial or residential concrete contractors can use in confined or restricted spaces to remove the air pockets that otherwise lead to structural failures. The tool generates up to a 1.8 peak HP, up to three times the power of comparable cordless pencil vibrators, he says.
"Milwaukee is committed to improving productivity by providing performance-driven and trade-focused cordless solutions enabling users to perform an entire day's work on one battery system," Peters adds.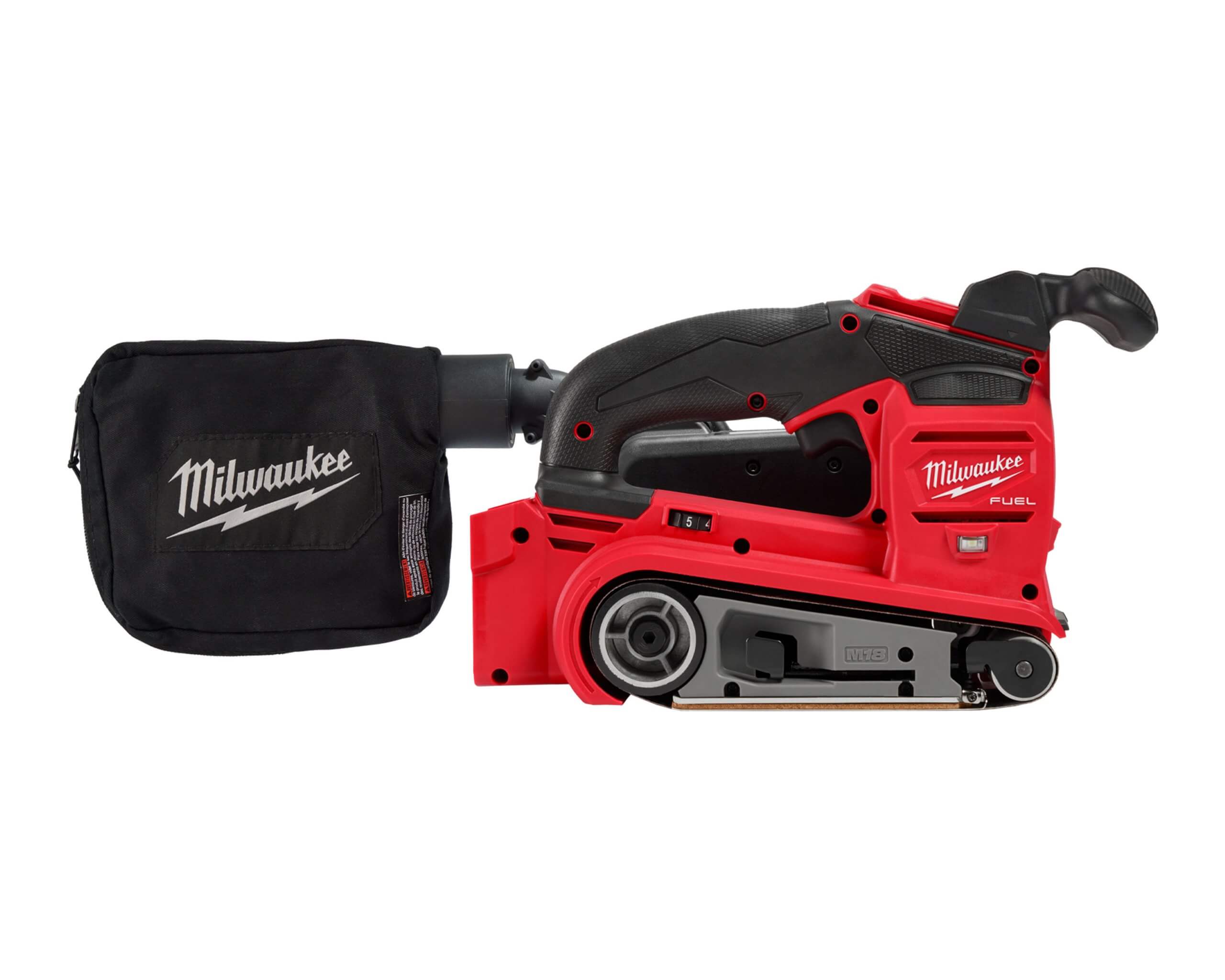 Photo courtesy of Milwaukee Tools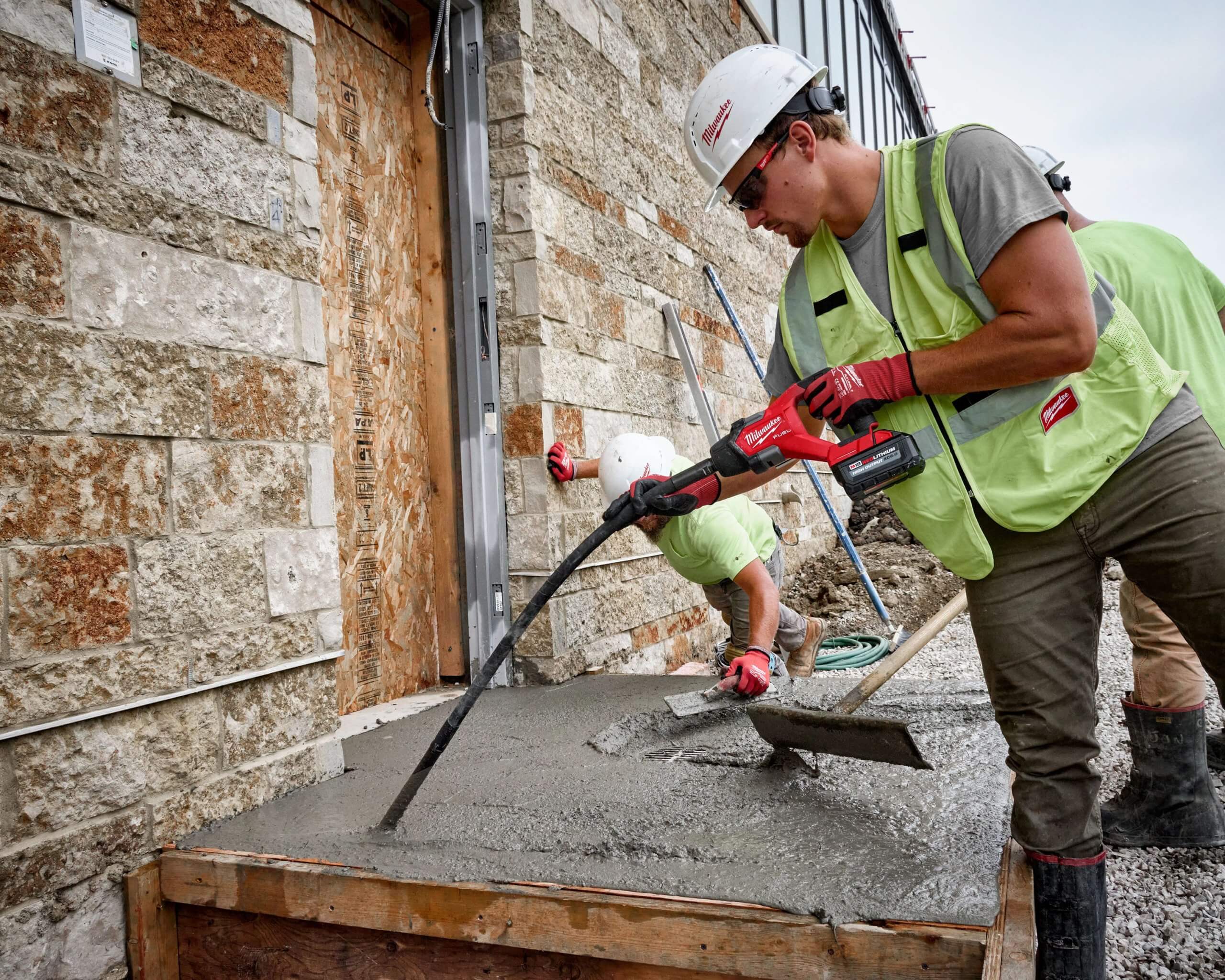 Photo courtesy of Milwaukee Tools
MAKING THE CUT
This year, Makita released a Brushless Cordless 7-1/4" Metal Circular Saw (CS002GZ) to its 40V Max XGT battery system. Like many of the company's tools, the cordless circular saw is engineered with Active Feedback-Sensing Technology (AFT) that electronically turns off the motor if the blade rotation meets a forced stop.
On a full charge with the company's 4.0 Ah battery, the company says the saw will provide 160 cuts. It runs at 3500 rpm and can cut 2 5/8" deep in a single pass, handling all types of metal cuts (pipes, studs, channels, struts, conduit, angle, square tubing, sheet metal and more.) Makita's XGT technology monitors and protects against overload, over-discharge, and overheating.
Chock-full of safety features, the saw features an electric brake to ensure it stops spinning when contractors stop cutting, and a two-stage lock-off trigger switch requires a button to be pressed on the handle before the trigger can be activated. It features a chip collector to gather metal dust before it becomes airborne.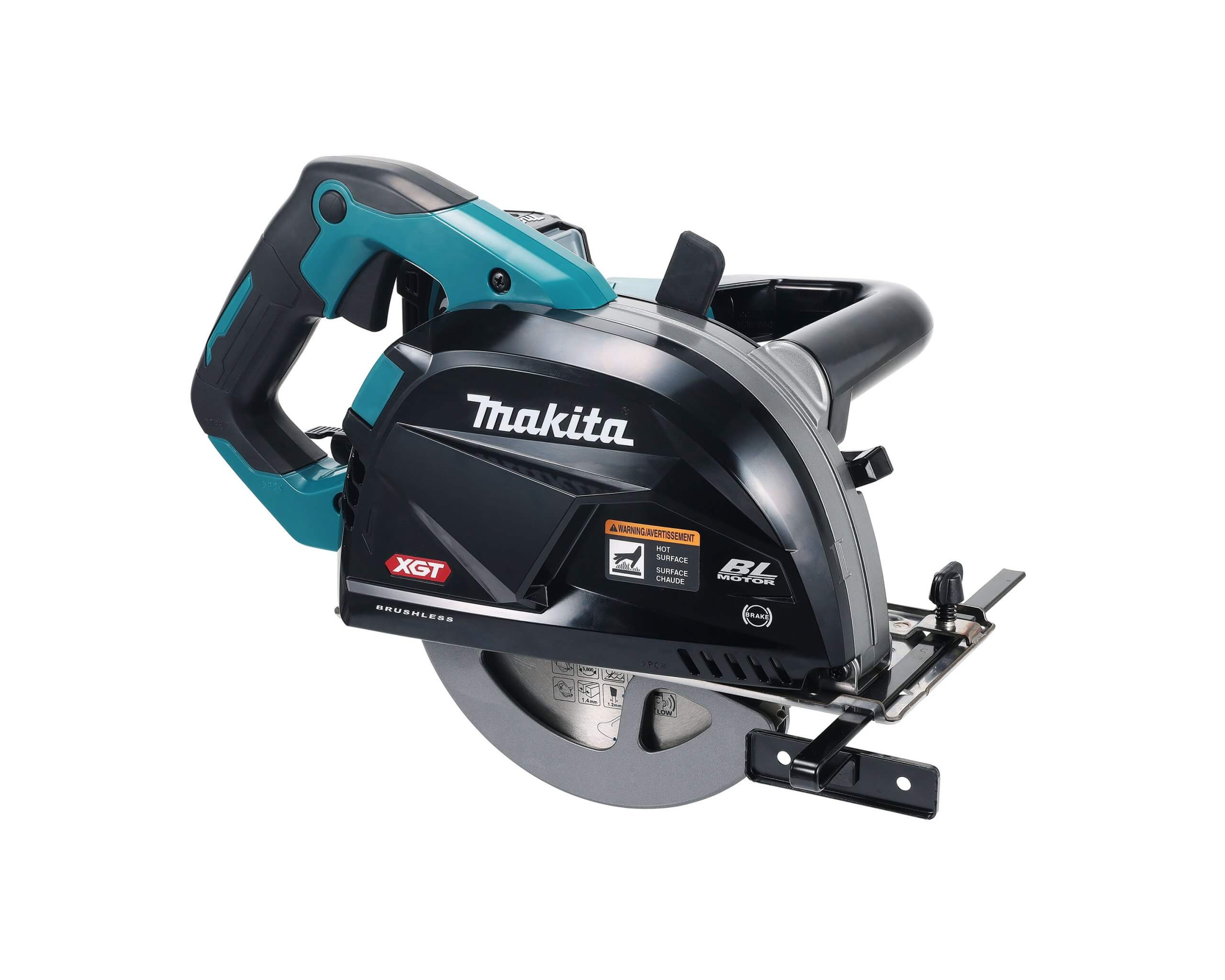 Photo courtesy of Makita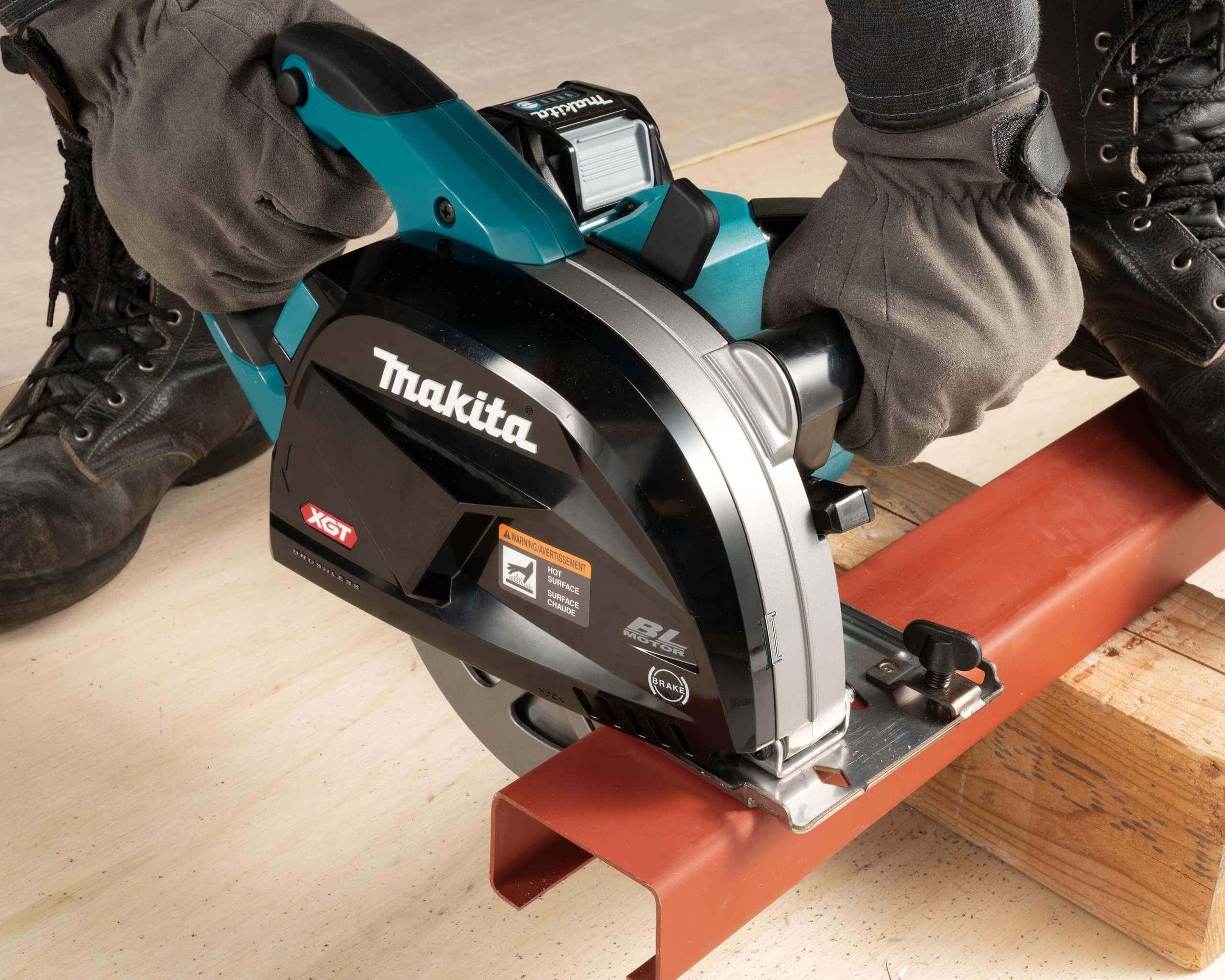 Photo courtesy of Makita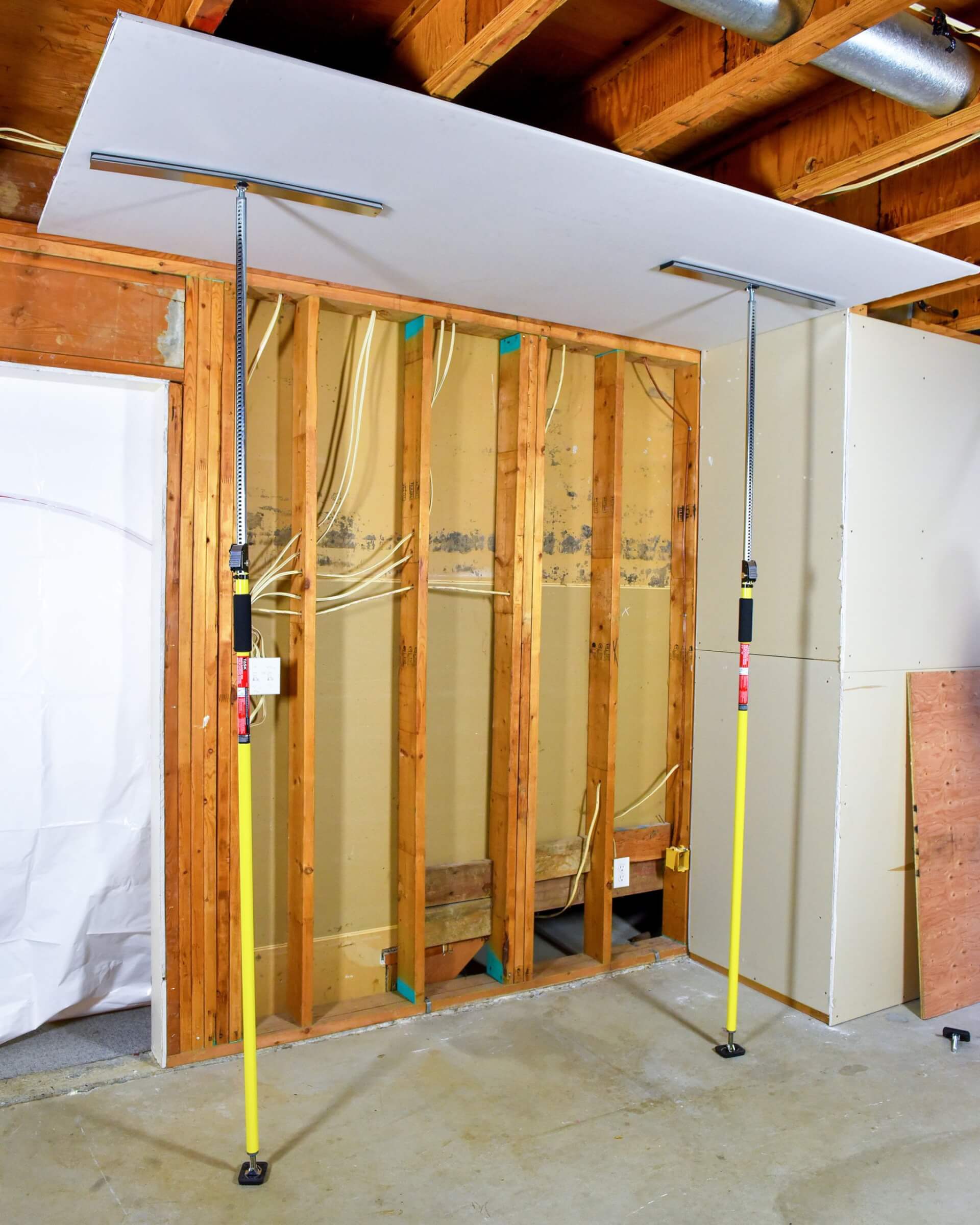 Photo courtesy of Task Tools
DESIGN THAT HOLDS UP
The Heavy Duty Long Quick Support Rod (QSR) from Task Tools brings safety to the worksite with added stability from its adjustable rubber face and built-in safety lock. It features a rotating cushion grip for easy incremental adjustments from 6'9" to 13'3", fast ratchet action and, importantly, has a load-bearing capacity of up to 228 lbs. when fully extended.
"The Quick Support Rod system has always been a highly versatile tough tool to have in your arsenal," Tara Coen, Director of Product and Marketing Task Tools (a Division of Richelieu Hardware), tells contractors. She's enthusiastic about the launch of the company's Heavy Duty QSR for situations where contractors need extra support and the versatility it provides. "It's available in medium and long lengths and works with most standard accessories too!"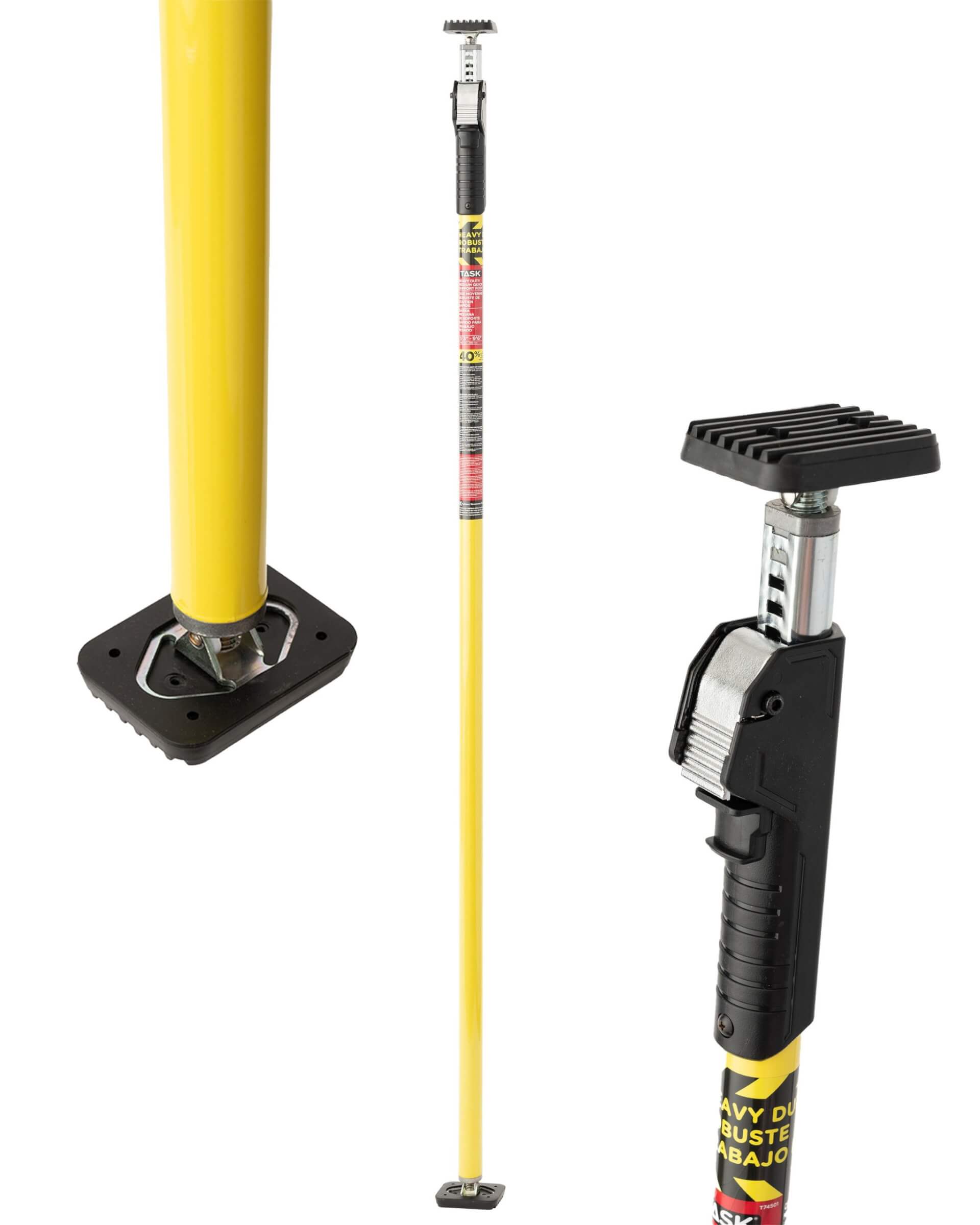 Photo courtesy of Task Tools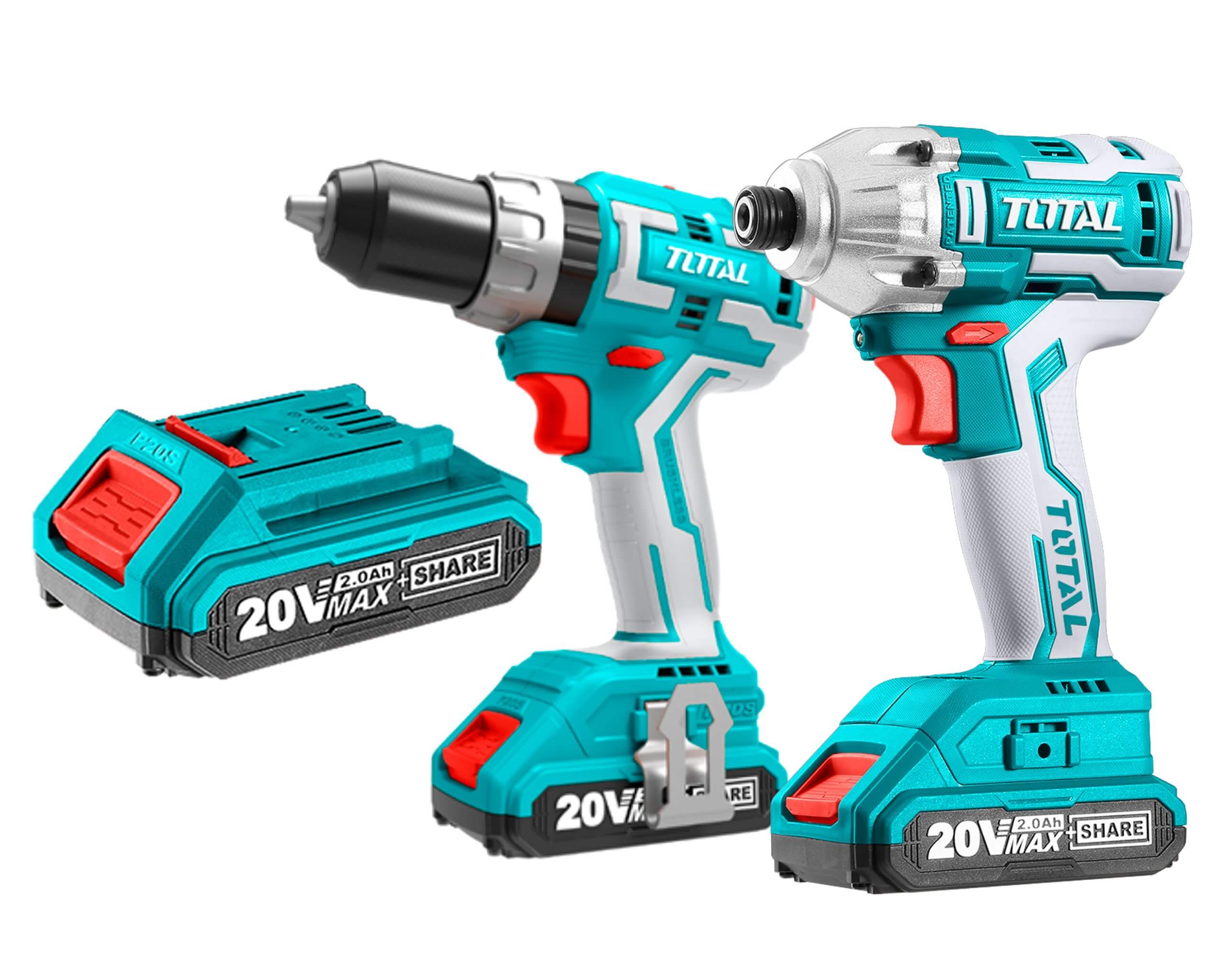 Photo courtesy of OMC Tools and Hardware
DRILL POWER IN THE BAG
Matt Chaaban, sales manager at OMC Tools and Hardware says his company's Lithium-Ion Brushless 2-piece Drill Kit (TCKLA2006A) is this year's cool tool thanks to its combination of price and quality.
The kit includes two brushless drills — a hammer drill and an impact driver — with two batteries and a charger, a canvas bag, and accessories including screwdriver bits and nut setters. Both drills use 20V batteries and feature brushless motors, with the impact driver boasting a hex shank of 1/4", an impact rate of 0-2000/0-3300 bpm, and a maximum torque of 1505 in-lb., and the impact drill featuring 22500/minute maximum impact, 531 in-lbs. of torque and chuck capacity of ½".
CHARGING AHEAD WITH MODERN TECH
DEWALT this year released its new DEWALT USB-C charging System (DCB094K). A first of its kind, according to Steve Whidden, marketing manager for power tools at Stanley Black & Decker GCX Canada, the charger delivers 100W of output power to charge a variety of devices.
Whidden says the charger points to how the industry has evolved, calling it a "fantastic product with mass appeal." Portable, the charging system uses the USB-C standard common in many laptops, mobile phones and other personal electronics, giving it bi-directional capabilities. Highly compatible, the solution charges all DEWALT 20V MAX* and FLEXVOLT batteries, other electronic devices up to 100W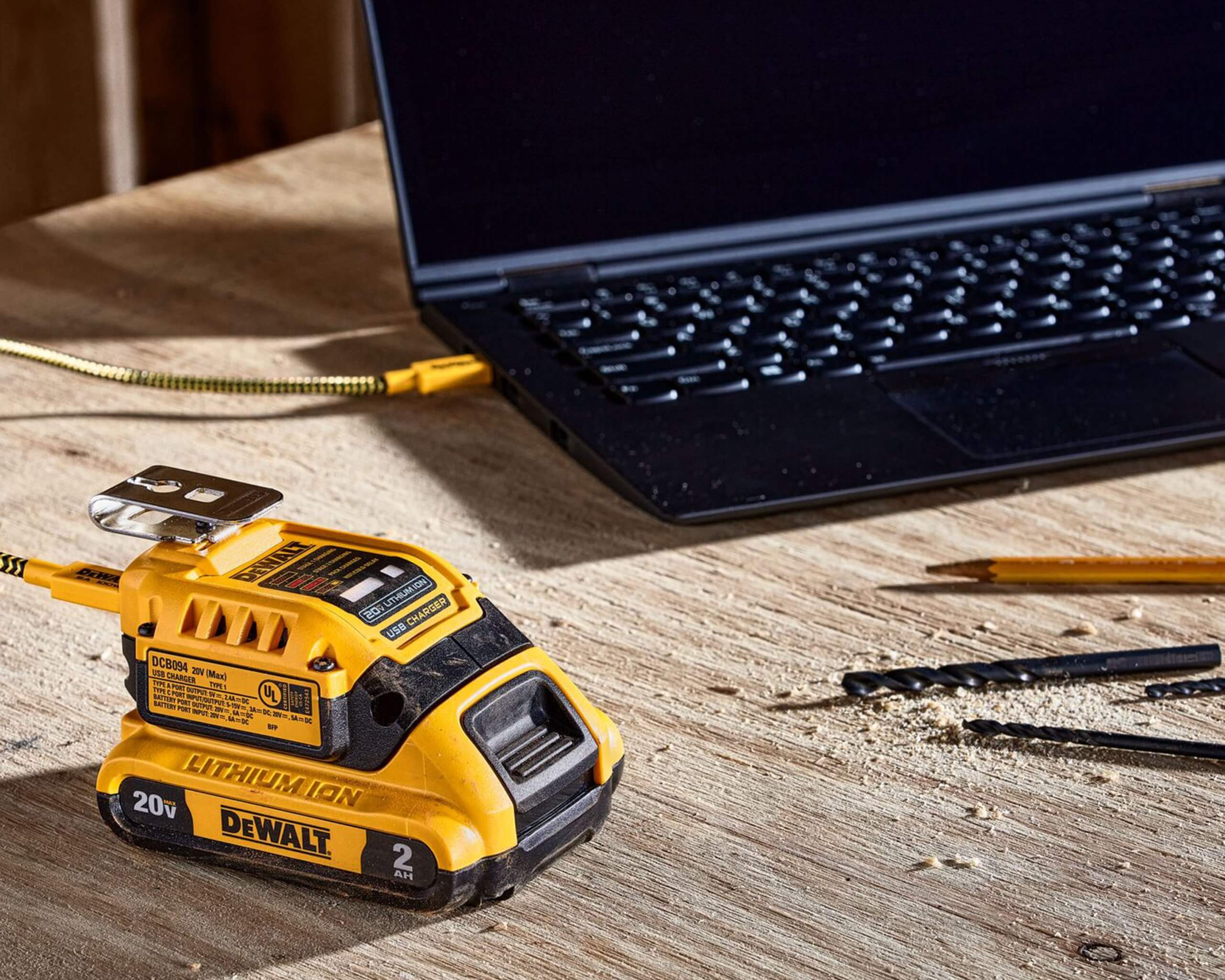 Photo courtesy of DEWALT
and, through an adapter, mobile devices up to 12W including those with USB-A ports. It boasts a fast charge rate, capable of charging packs up to 5 Amps (faster than DEWALT's DCB115 charger)
"It's so versatile," Whidden says. "We need to stay connected and having connectivity with your phones is key. But what we're now seeing is a lot of people are turning their job sites into their mobile office."
"You see a lot of contractors dropping their tailgate and working in the back of their truck, or they're in their car and taking a meeting, and they need to be able to charge their laptop, which is really key."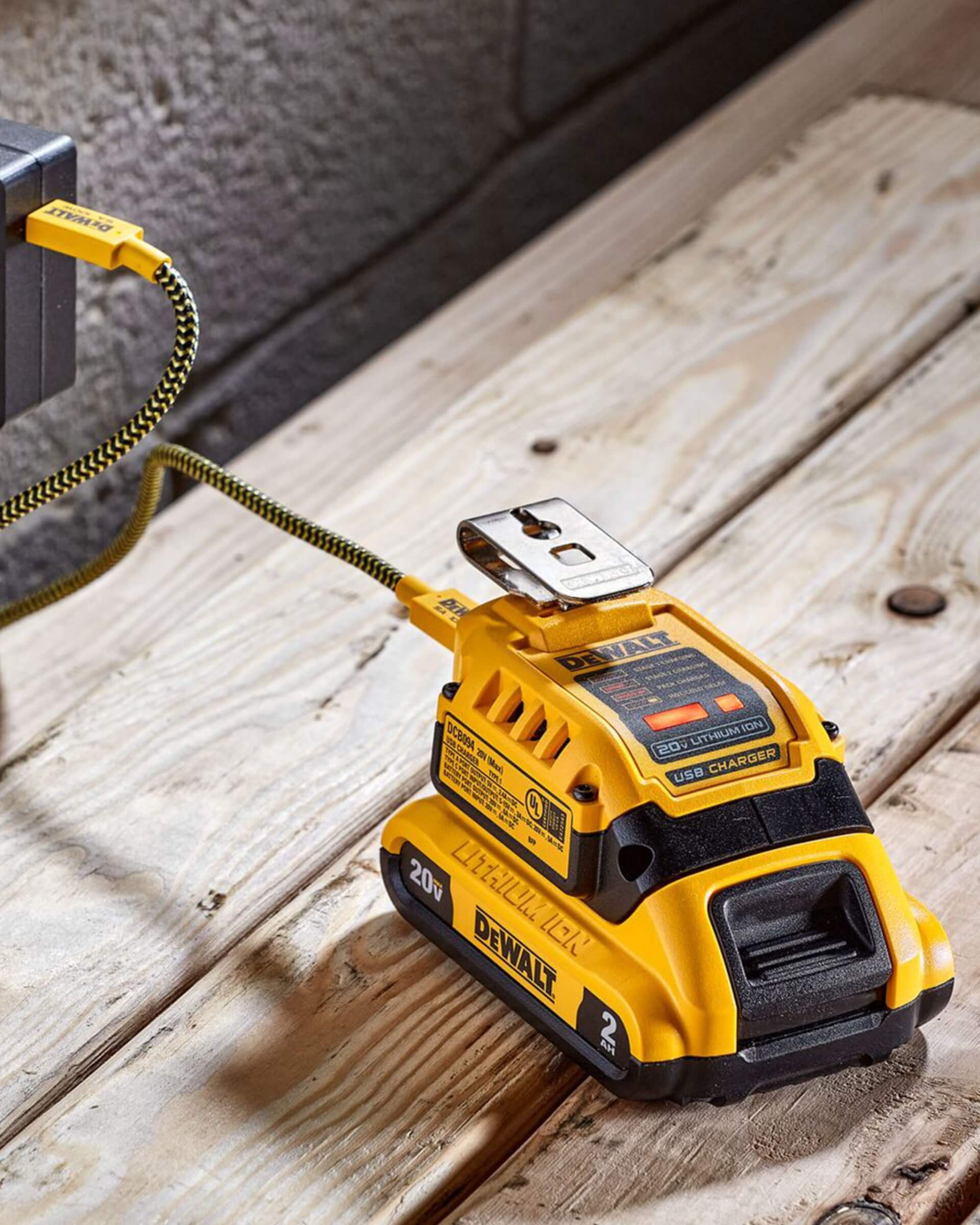 Photo courtesy of DEWALT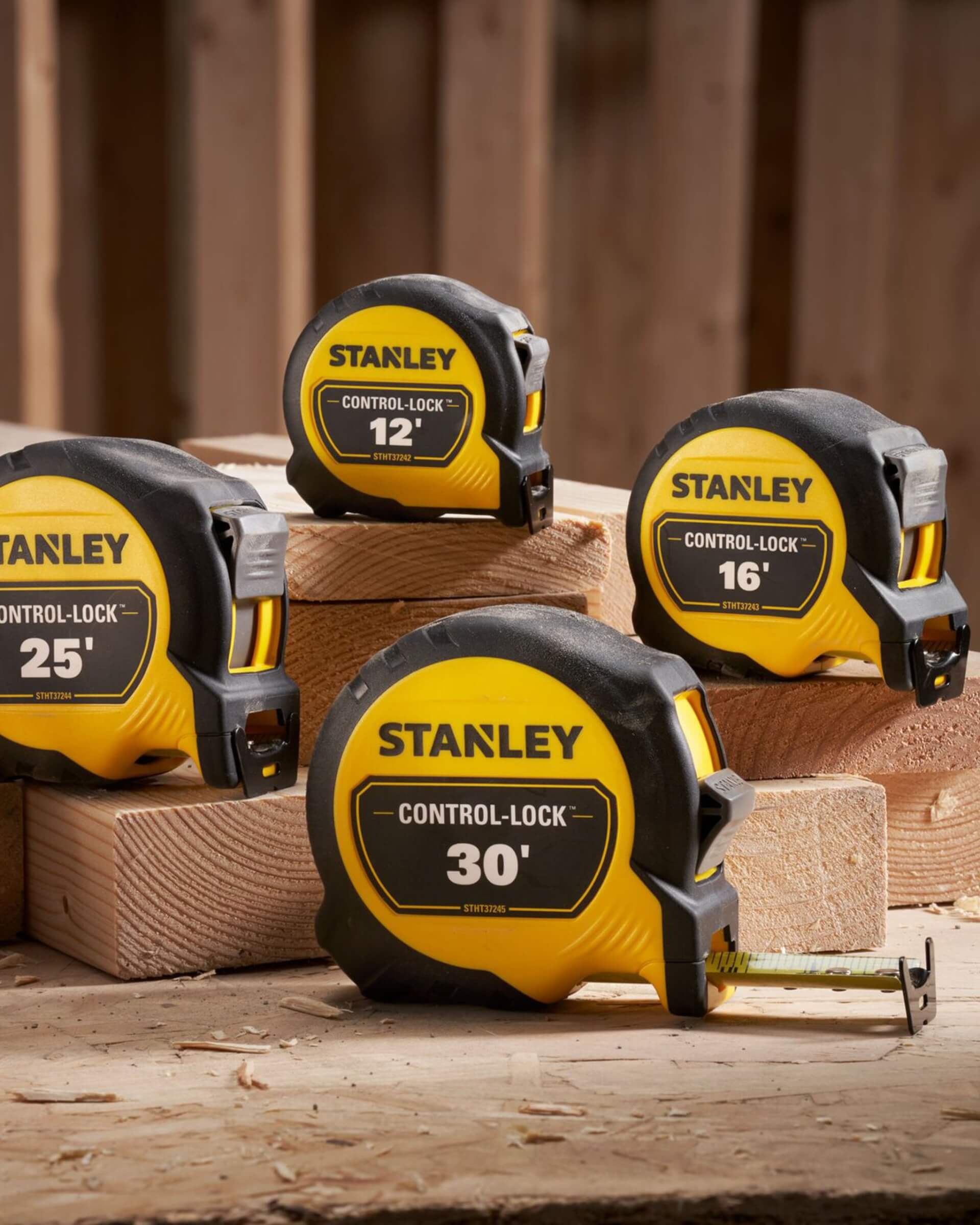 Photo courtesy of STANLEY 
A COOL TOOL THAT MEASURES UP
STANLEY has improved on one of the most common (and necessary) instruments in a contractor's toolbelt: the measuring tape. Its new STANLEY Control-Lock tape measure builds on the classic tool by introducing a few unique innovations, notes Louise Young, product commercialization manager at Stanley Black & Decker.
"We're really excited to bring a brand new innovation to market," she says. "The new STANLEY Control-Lock tape measures are designed to bring the perfect balance of compact size and professional grade performance."
That performance is seen in the details of the product; it boasts a long and strong reach, staying straight for up to 12' — giving remarkable single-person measuring capabilities for a 1" tape. For added control, the measure includes an integrated finger break. No more snapping back with wild, uncontrolled force on return. Where it shines, Young suggests, is in the areas of durability, longevity, and user experience, much of which comes from its pro-grade mylar blade coating.
Four varieties are on the market, 8 meter/26', 12', 16', 25' and 30' (STHT37238, STHT37242 STHT37243 STHT37244 and STHT37245, respectively.) It's designed to meet evolving trends in home construction and renovation.
"End users are telling us they want a more compact tape measure. With the current trends in residential construction, there's not that need for a large, oversized tape measure," Young says. "This tape gives a more compact size with a 1" steel blade, so we can make the tape a little bit more compact and still have great reach." —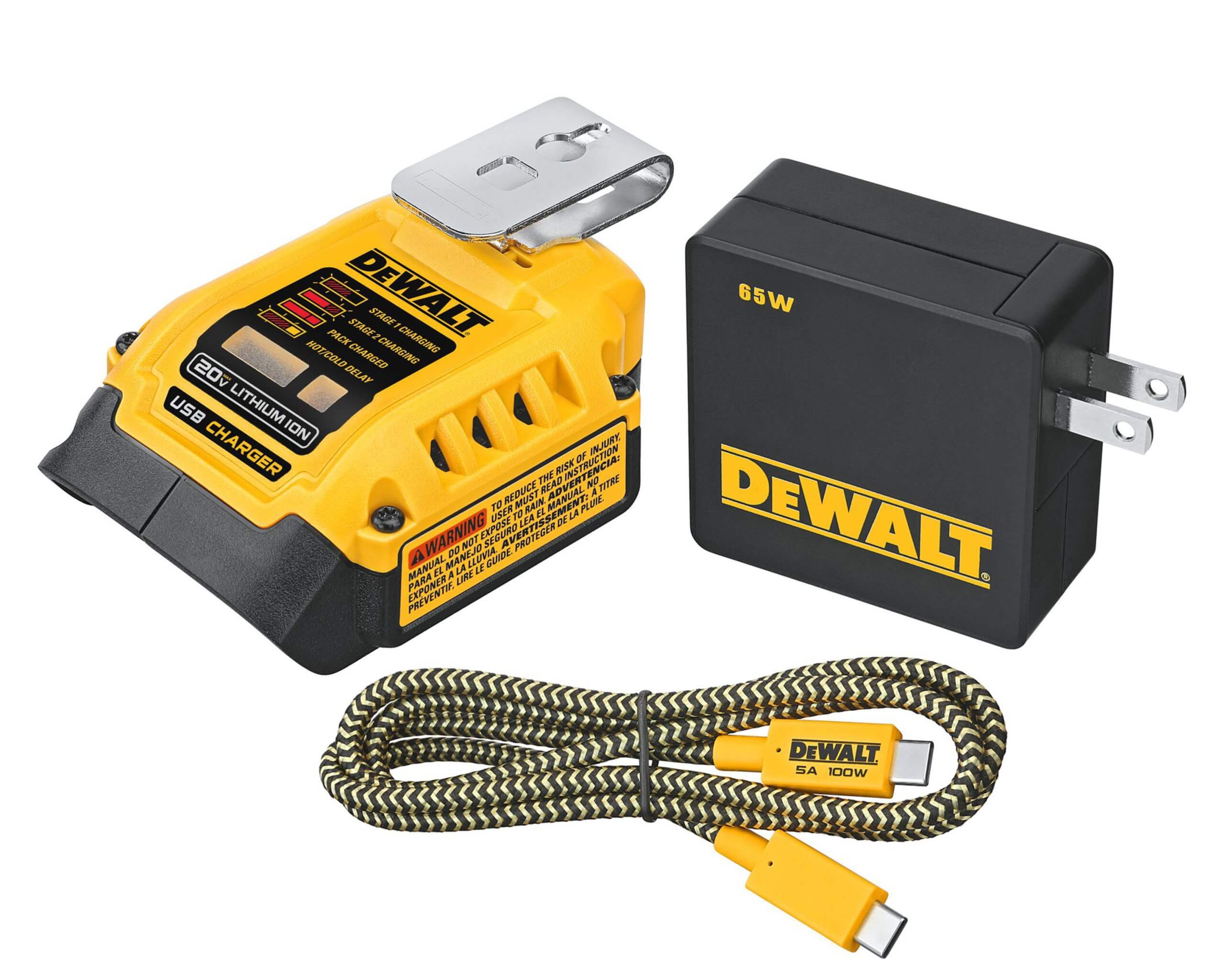 Photo courtesy of DEWALT