First impressions matter, this is especially true when it comes to your home. For many, the thought of increasing curb appeal seems too costly to even consider so we take a look at some simple upgrades you can make before the warm weather settles no matter the budget.
MORE THAN JUST A GARAGE
It's no secret that garages have been gaining traction and making a significant comeback in terms of curb appeal. Gone are the days when a garage was simply meant for storage and has now become a source of envy for some neighbouring home- owners! Today, even simple changes can turn a dull and jam-packed garage into an appealing and functional space. Homeowners are opting for doors that are both durable and stylish. For more on garage trends for 2019, please turn to page 12.
THE DOOR TO DÉCOR
The Holidays may be long gone, but wreaths and door décor are making a case to stay all year long. With different greenery, blooms or florals available for every season, homeowners could easily opt for a beautiful eucalyptus wreath for spring before switching to a bright and vibrant sunflower arrangement for the summer. For those who are looking for some- thing different, there are many other door decor options in- corporate and mix different materials like burlap, brass and copper. With all these possibilities, homeowners can choose what compliments their door style, colour and surround brick or stone. For more on emerging trends in exterior doors check out the feature Another Door Opens in the March/April issue of Contractor Advantage.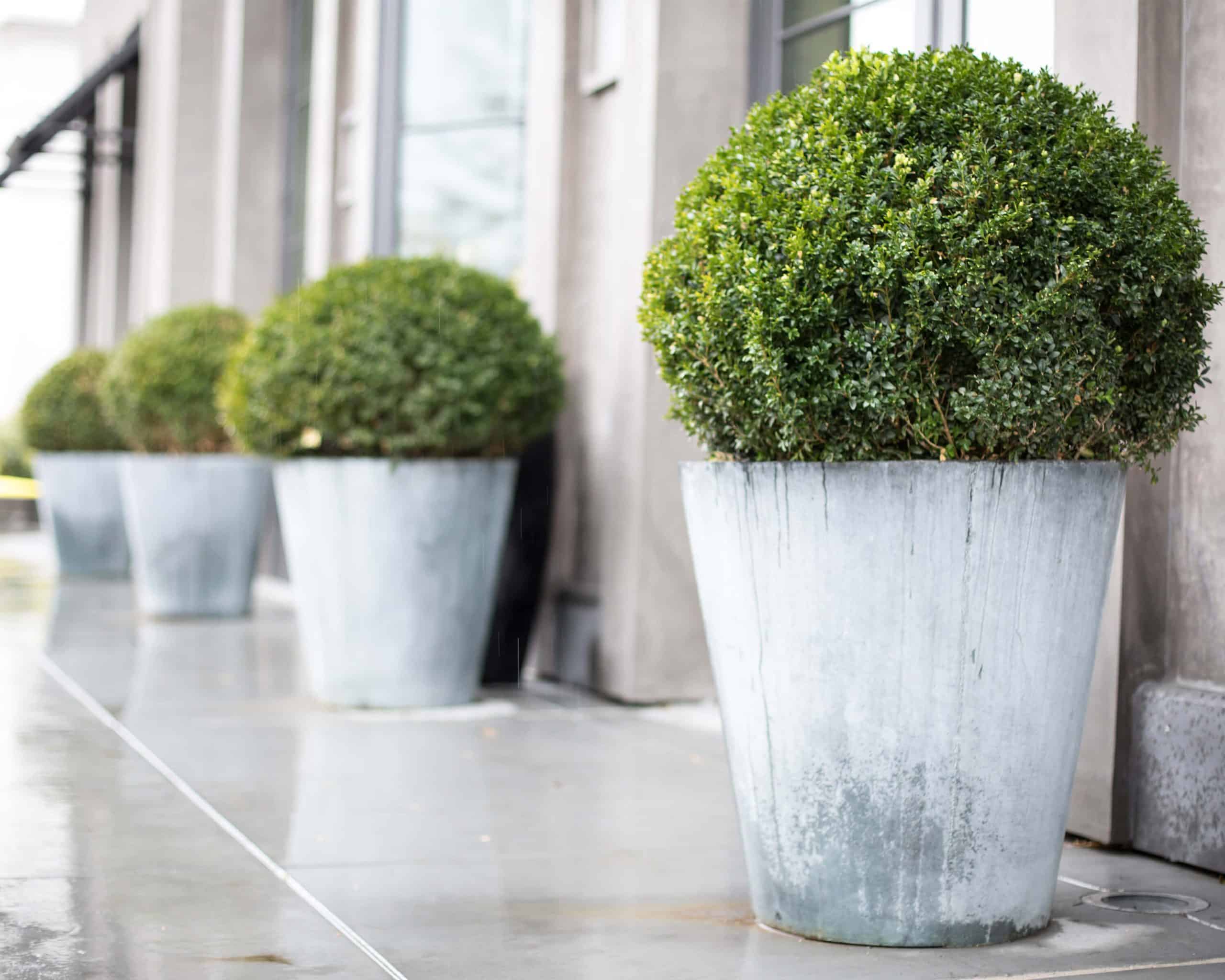 NOT YOUR AVERAGE DOORMAT
In the past, doormats were traditionally a place to wipe your feet or rest your shoes. Today, these unexpected stylish mats are used as an entry way into your home and sometimes a great indicator of a homeowner's style and personality. Traditionally square, today, round, oval and oblong shaped doormats are becoming increasing popular. For some the doormat is a way to set the tone, add a splash of colour or create a vibe or feeling before entering the home. For this, some choose personalized doormats with their family name or fashionable sayings or phrases. The design choices are endless for doormats which can even be changed for special holidays or seasons.
PLANTERS A PLENTY
As weather gets warmer, it's time to make your front porch
greener. With an Aude to nature and the tropics trending this year, potted plants are an easy way to quickly and inexpensively add life and color wherever you need it without permanently planting in the ground. Whether you opt for a colourful plant- er itself or choose to fill it with vibrant blooms, the options are endless. For those who prefer the nod to nature, twigs and branches are also trending popular and provide a more simple and minimalistic style.
LIGHTS AND LANTERNS
Lights and lanterns are quite the bright spot this season when it comes to curb appeal. These can add an element of magic and romanticism to any outdoor space and have been seen more and more on front porches. From string lights to lit walkways, to hanging tree lights, homeowners are now using the differ- ent and sometimes unconventional lighting options to create the mood they want. Designer type fixtures and lighting sources are not just meant or made for the indoors anymore. As for lanterns, the desired look this season is to display a few lanterns of different shapes and sizes and group them at varying heights.
TABLE FOR TWO
The front porch has become quite the go-to space this year. Whether it's a place to sip morning coffee, read your favourite book or sit with a loved one, bistro tables, small dinette sets, or sleek or comfy seating is setting the standard on entryway curb appeal. Outdoor furniture options are endless and there are so many design choices based on space and style. Have a small space, worry not, the market now even has mounted bistro tables as the perfect solution for tight spaces.
PILLOW TALK
If hanging out on your porch is your thing, can you ever really have too many pillows? Homeowners can opt to add some fluffy, brightly colored outdoor pillows or mix and match different coloured or shaped pillows to soften up an outdoor swing, chair or sofa.
Today, homeowners have a multitude of choice when it comes to curb appeal. From pillows, to planters to a pop colour, making your home look more appealing is achievable at every cost. No matter whether you're thinking of selling your home or settling in to stay long term, making a great first impression is stronger than ever.—