Castle Building Centres Group Ltd. is a Canadian company with membership spanning across the country. Our members sell retail products that are Canadian-made and specifically designed for this climate and that are suited to their local markets. Canada is so expansive and the population so widespread that it is critical to have superior distribution partners who are Canadian or have Canadian distribution centres.
Transporting full truckloads of products into Canada from the U.S. becomes cost prohibitive to get to some of the locations where our members are. There is a distinct cost advantage with building material products manufactured here in Canada by either Canadian manufacturers or by multi-nationals with respect to manufacturing and freight costs.
The COVID-19 pandemic has pointed out to us critical failures in the supply of product and that we can't be at the mercy of manufacturers that are not in Canada, especially when it comes to the supply of products that protect and help our frontline and essential workers.
Canadian manufacturers have stepped up to the plate by switching over production to personal protection equipment (PPE) so we have a local supply available to our members.
The pandemic has also highlighted the importance of local businesses within the markets they serve. People are not driving the extra distance to get products they need. If they know their local Castle has the products, they're going into the local Castle store. I would say they're actually proud to support local businesses knowing they are owned by an independent entrepreneur from their community.
Guaranteed Supply
There are state-of-the-art manufacturing facilities in Canada that can easily compete for size and quality on a global scale. With Canadian manufacturers, we are guaranteed supply and this gives our members the peace of mind knowing they can supply their customers and contractors for the future.
We strive for strong relationships and comprehensive buying agreements with those manufacturers who are unique in each respective marketplace – whether it's a window manufacturer or a more unique offering such as seasonal products. This flexibility gives Castle a competitive advantage versus the national companies that don't want to do that because they don't want to break up their product categories.
Castle continues to support its members throughout the pandemic and as we start to emerge from lockdowns. We provide regular communications with facts and recommendations so members can make well-informed decisions. Castle has implemented a 'COVID-19 Priority News' page on its member website to keep members informed of governmental changes in regulation. The page also offers a 'best practices' section so members get ideas on how to handle specific situations.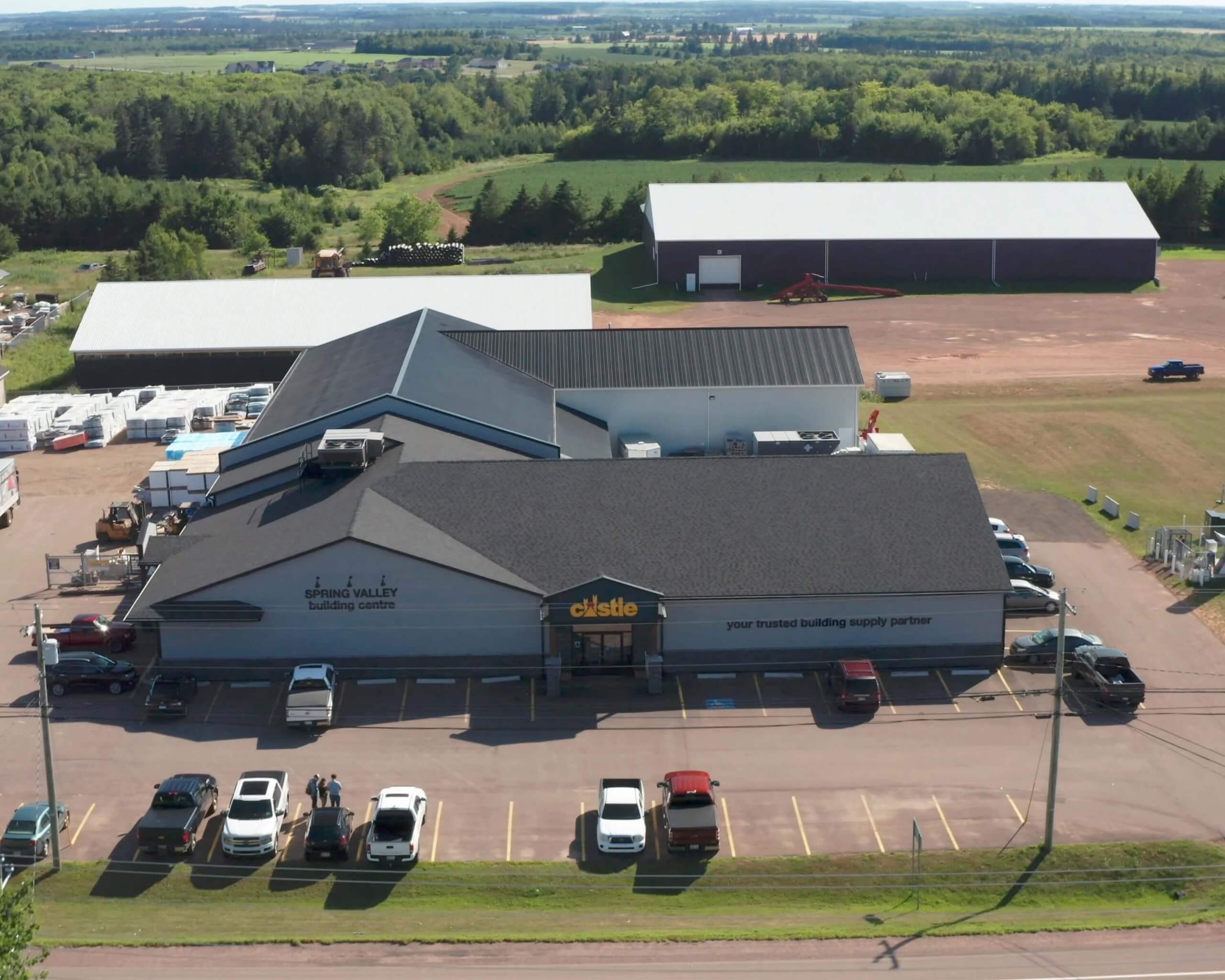 Canada is now in a recession, but no-one knows how long it will last because we are in an unprecedented situation. We do know that employed Canadians may have disposable income and that they are spending more time at home, which may bode well for our industry.
Castle is a Canadian member-owned lumber and materials buying group and our mission is to deliver the highest quality products made in Canada at the best price. We are fortunate to have strong vendor partnerships with Canadian manufacturers who produce some of the highest quality products in the world. By working closely with these Canadian vendor partners, we reduce risk and guarantee that our members can make a profit. We have been supporting Canadian manufacturers since Castle's inception in 1963 and will continue to advocate for them to our membership and the industry.