In today's digital world, social media platforms and technology advances provide large impact with low cost to businesses of all sizes, effectively marketing their services and increasing their client base.
Customers today are online and relying more on their mobile devices. The Interactive Advertising Bureau of Canada (IAB Canada) reports that 84% of Canadian adults use the Internet and 75% of adults access it with a smartphone. Google confirms that more searches take place on mobile devices than on computers in 10 countries.
Businesses can choose from a combination of online and digital tools to reach their customers, including websites, blogs, social media platforms, and apps. For example, IKO Roofing hosts a comprehensive website and blog at iko.com/na/blog, an active social media presence on several platforms, including Facebook, Twitter, LinkedIn and Instagram, and a RoofViewer™ app. While it is best to see shingle samples on an actual roof before making a buying decision, the Roofviewer app provides a first look for customers selecting colour and style choices. It is available for mobile and desktop use, convenient for contractors and customers. Any online activity helps drive visitors to a business and its website.
Prioritizing which social media networks to use is essential. InsightsWest.com via CanadiansInternet.com cites that Facebook is the most popular social media platform as it is used by 71% of online adults in Canada, followed by Twitter, Pinterest, Instagram, and LinkedIn. On each network, a business can establish an account with a customized profile and contact information. Facebook even offers a unique Business Page while other networks do not offer different accounts. Current and potential customers can "like" the page, become a fan, and follow the company to receive the latest news and information.
In 2012, Facebook acquired Instagram with a focus on seamlessly integrating the two platforms. This makes Facebook and Instagram a solid combination for business and allows cross-platform advertising, even if you don't use Instagram for your business.
Once an account is established, the business can then develop useful content for its fans. It is recommended to post relevant content on each platform that extends the brand, increasing the frequency over time as the fan base grows. We have found IKO's audiences to be most interested in company expertise, key services, and featured projects. Company history, industry insights, and testimonials also attract attention to the page.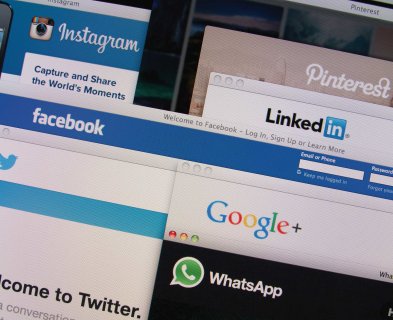 "Social media helps us to educate and appeal to our customers and potential customers," said Ray Bautista, sales manager at Gitano Roofing in Toronto. "By sharing product news, recent projects, and testimonials, social media is a valuable marketing tool for all businesses."
Some platforms have the ability to add a paid budget to promote a page or post and further increase their reach. Examples include pay-per-click (PPC) campaigns where the company pays a set amount each time someone clicks on an ad they have produced. In addition, sponsored or "boosted" posts expand reach to a targeted selection of customers.
Social media and new technologies are proving to be invaluable for today's small businesses. With so many free and low-cost/high-impact options, it really is worth the time and effort to get social and explore entire new audiences that are waiting to learn about the benefits your business provides. See you online!