Garages have moved steadily away from merely being a home for one's car into an extension of the home. With that move, of course, garage door design and performance have become more important considerations for homeowners looking to complete their dream home.
After all, as garage use has evolved over the years —shifting from carport into in-law suite, workshop, outdoor kitchen or even home theatre — so too has the attention given to the overhead door that plays such a major role in its presentation and performance.
"A garage can cover 25-33% of the front of your home, so you want to make sure it has got good curb appeal," says Ryan McNamee, national marketing manager at Steel-Craft Door Products. "Compared to front door or countertop renovations, garage doors are much more affordable."
As such, he adds, garage doors have been consistently one of the top two best return on investment in renovations.
Design trends galore
Like any area of the home, what resonates with each householder is unique, and garage door suppliers and manufacturers have needed to provide a broad offering,
"Designs are as varied as the imagination these days. Manufacturers have increased their palette of colours and designs to fit the style of houses today," suggests Mark Rennison, distribution sales manager at Stewart Overhead Door. He adds that his company's Northland Garage Doors offer 13 standard colours including four wood look styles, plus custom colour matching capabilities on some door designs.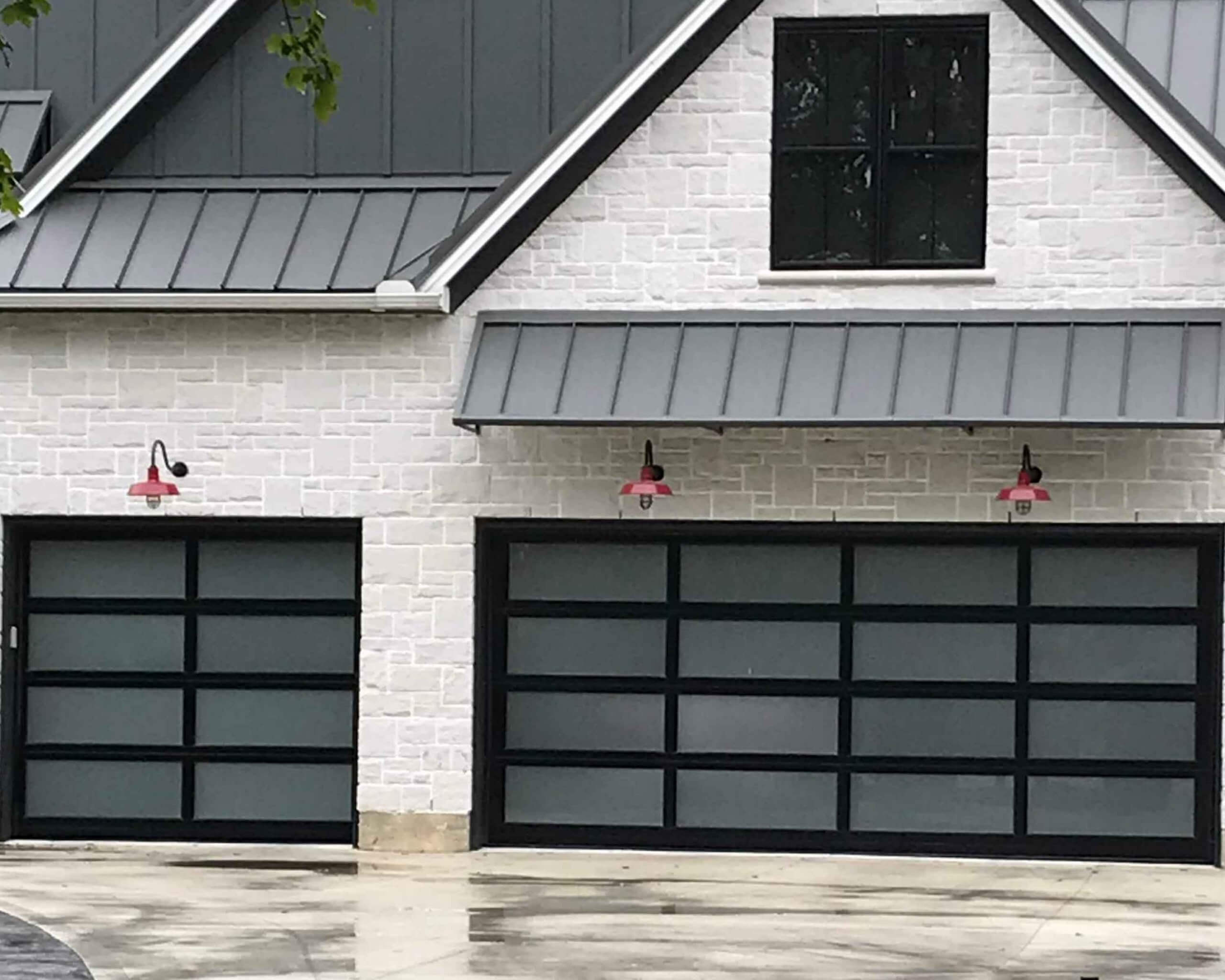 Photo Courtesy of Stewart Overhead Door
Of course, a few trends can be seen amidst Canadian homeowners, especially from region to region. Teresa Christensen, residential sales for Creative Door Services, points to the aesthetic trends around window placement and glass in general in demand with her company's customers: "The vertical placement windows on a flush door is still very popular," she says. "Satin-etched glass for the windows and black and slate grey are very popular colours across Western Canada."
In fact, windows and glass are playing an increasing role in popular garage door choices. "Glass doors are on the upswing, and I would say the standard colonial raised panel is not as popular anymore," she added.
Rennison echoes the popularity of both design trends with his company's customers. "Black, and dark greys are still popular today and into the near future," he says. "Also, we see continued popularity in all-glass doors. Various tinted glass from satin to dark grey or black tinting is popular."
Homeowners are trending towards a more modern-contemporary appearance, McNamee says. "For garage doors this means plank panels, smaller windows or aluminum doors with glass throughout. At Steel-Craft, we believe ourselves to be ahead of the curve with our mid-century-modern doors, Contemporary and our Esteem collection."
Darker colours are starting to become more popular than traditional white doors, McNamee says. "If somebody is buying a white door, the best aesthetic comes with decorative hardware as seen on our Carriage-Craft door. Our charcoal colour doors are the most popular colour selection by homeowners and our sable grey is gaining momentum as well."
The look of a modern garage door can add a 'wow' factor like never before, meanwhile it can also capture a sense of nostalgia.
"Garage doors can be trendy too," says Vanessa Poulin, branding advisor at Garaga Inc. She points homeowners to the company's Townships Collection, for capturing the popular farmhouse or modern farmhouse design aesthetic.
"You can go all-in with yesteryear charm or just a subtle touch by choosing the shape of overlays you like the best," she said. "Their real overlays divide space so cleverly that it fools the eye."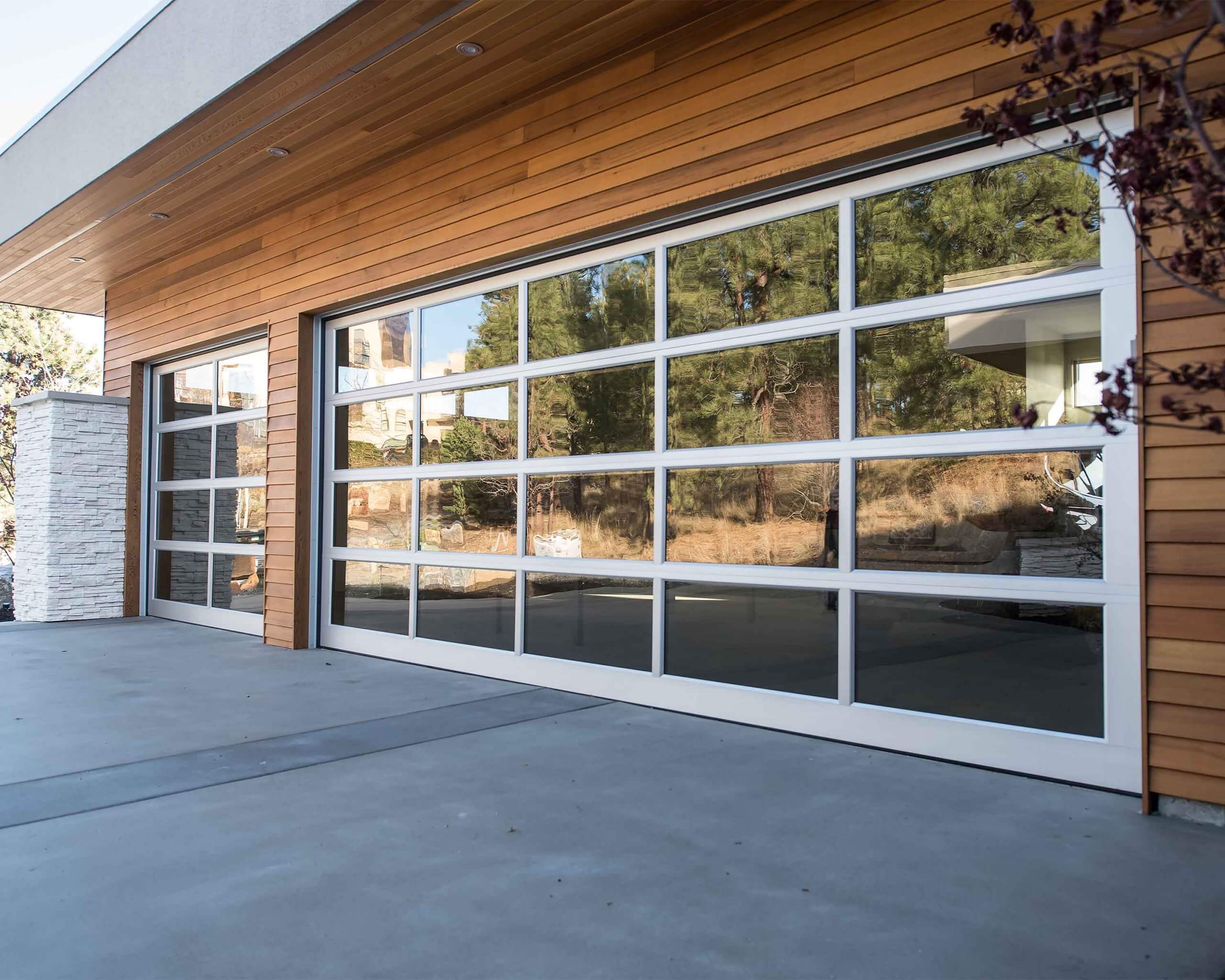 Photo Courtesy of Steel-Craft Door Products
She adds, "You could swear you're looking at swinging doors of yesteryear. But you're living in the present, with a hyper-functional, sturdy and hassle-free garage door."
Function and performance matters
As important as design is, elements of performance loom large for homeowners, namely security and energy efficiency.
As garages are used for more than car storage, cost-effectively heating them has increased in importance. Rennison says homeowners need to discuss insulation and energy efficiency needs with their contractor or dealer when purchasing a new garage door.
"Ask the questions about the options of R-Value available (should be between R-12 and R18)," he says. "Also, this is the largest moving part of your house. Do not cut costs on safety features, track and hardware gauges, and inferior windows. This will guarantee a long-lasting product that will give you satisfaction for years to come."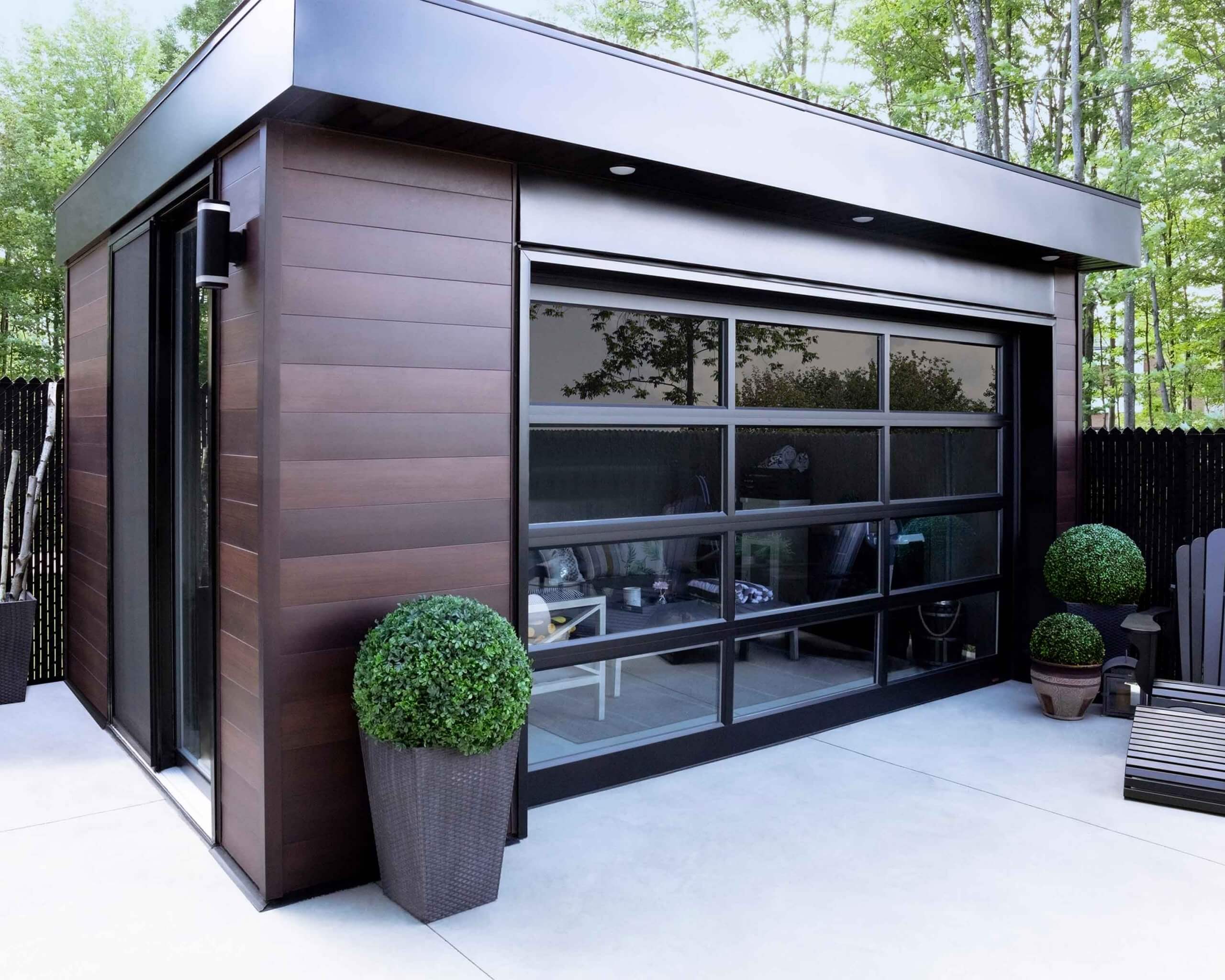 Photo Courtesy of Garage Inc.
McNamee points to a few innovations that have found their way into some of his company's Esteem doors and commercial options, such as the new hydr-o-guard rail design that prevents water from getting into the garage, "even if it's a monsoon outside." Of course, this is especially popular on the West Coast, he notes.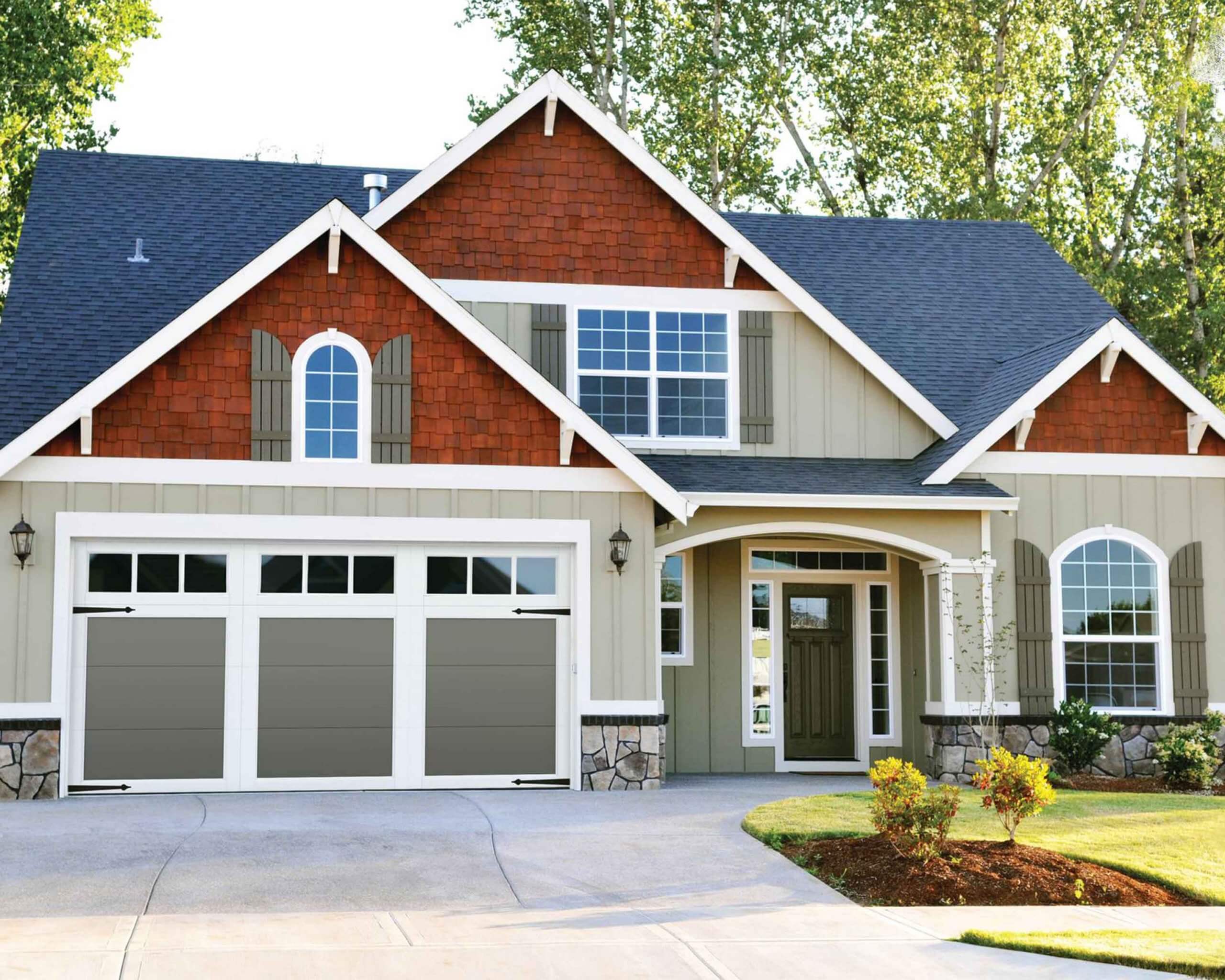 Photo Courtesy of Creative Door Services & Richards-Wilcox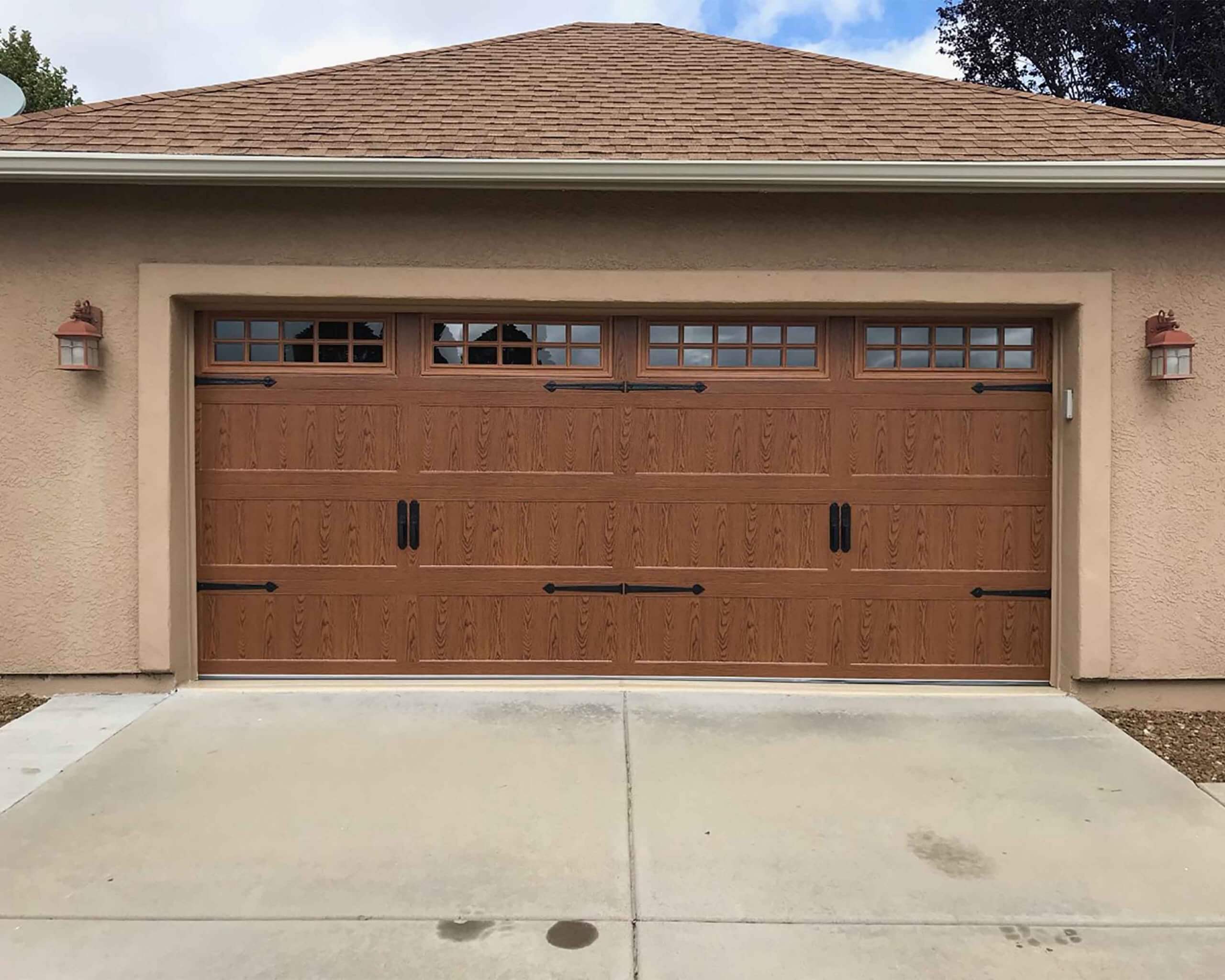 Photo Courtesy of Stewart Overhead Door
"We have also just developed a new Symmetrical Track Hardware system that makes it easier for the installer to place in a homeowners Garage."
Of course, budget plays a big role in deciding just what design and performance options to consider.
"Designer doors are still popular and can range from economical to very expensive depending on what the customer wants," Christensen says. For example, "Garage door openers continue to evolve with their safety features and Wi-Fi and smart home speaker connectivity."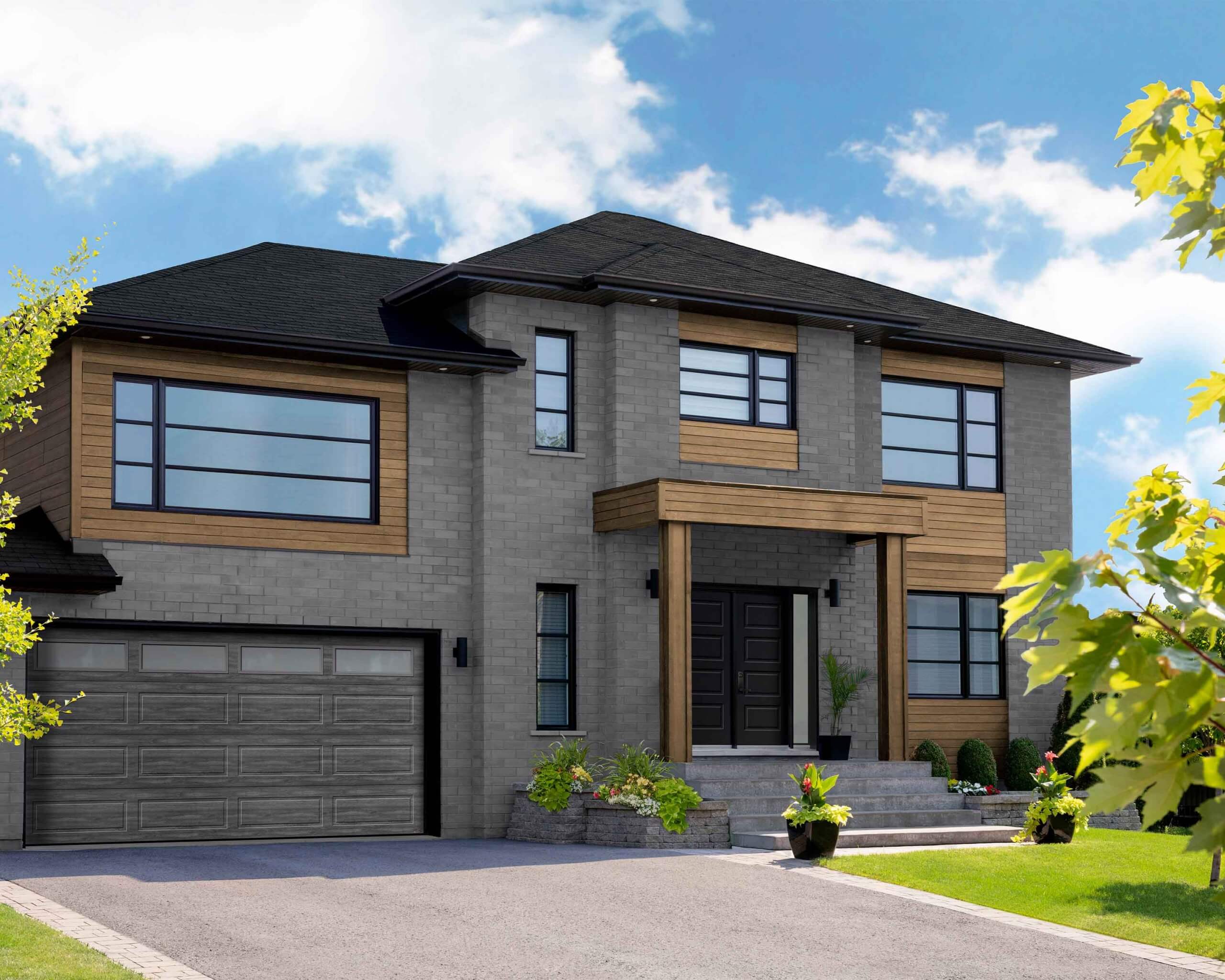 Photo Courtesy of Garage Inc.
She adds that R-value (if heating the garage), panel style and any architectural restraints, and glass choices (single pane, insulated, clear or satin-etched) all play a significant part in selecting the right overhead door for the garage and the budget.
Sidebar: Open sesame. Garage doors get smart.
The use of an electric garage door opener is nothing new but, as with other areas of the home, have had an infusion of smart home technology in recent years.
For instance, Teresa Christensen, residential sales for Creative Door Services, points to Genie's Aladdin Connect technology that allows homeowners to monitor their garage door from a distance using their smartphone, provide temporary or limited access with a virtual key and syncs with home assistants like Google Assistant and Alexa.
It is all part of a desire for increased security suggests Mark Rennison, distribution sales manager at Stewart Overhead Door. "As much as the designs change, the increase of security these days is ultra-important. Garage door openers that have smart technology built in, such as cameras and notifications to your phone are becoming more popular." —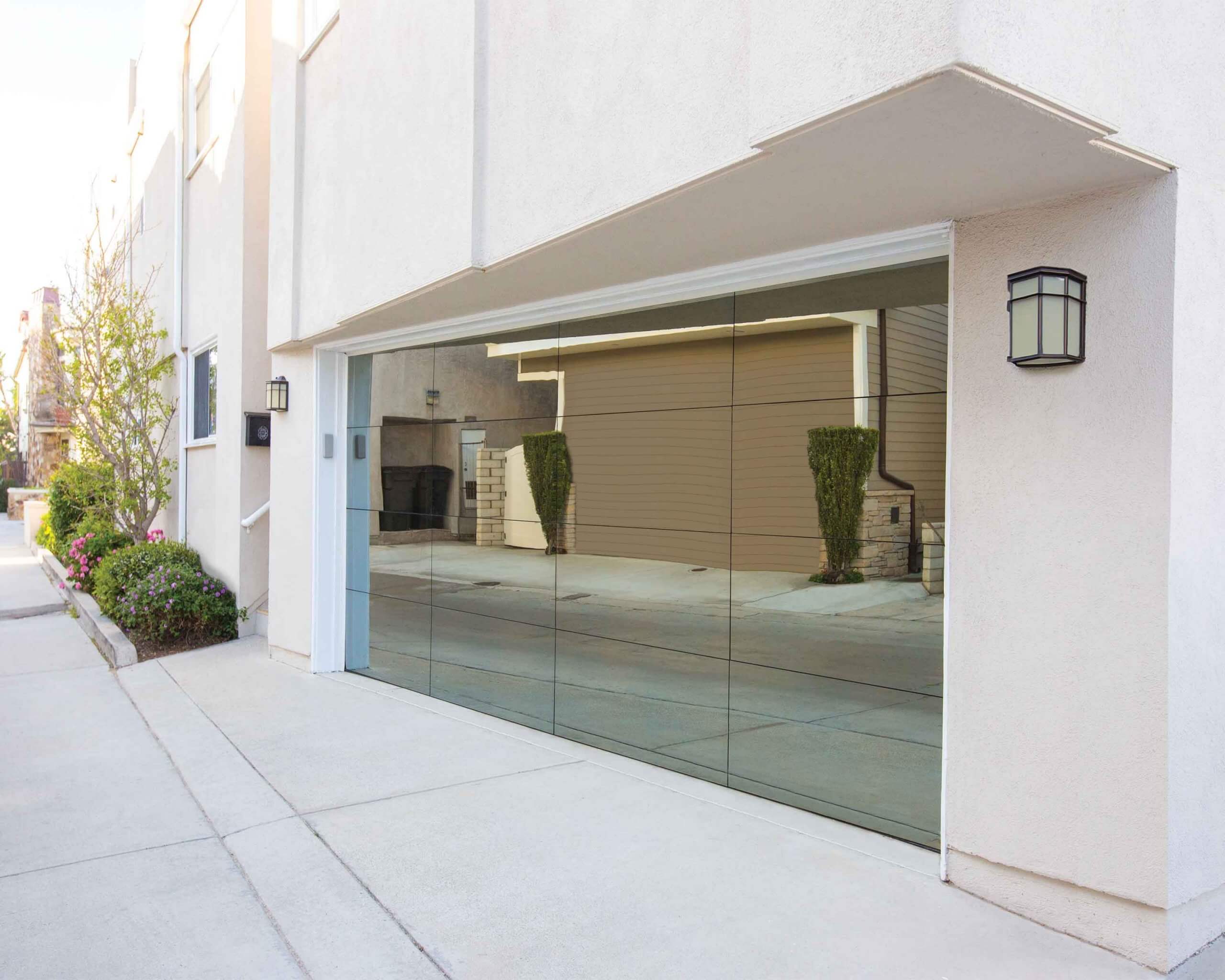 Photo Courtesy of Creative Door Services & Richards-Wilcox