Now more than ever, Canadians are looking to add some life into their home, and many are turning to the outside and exterior stone.
After an unprecedented year, the home has remained a constant foundation and anchor. This has led to numerous record-high real estate markets across the country and has sent the building materials market soaring. Whether the motivating factor is to capitalize on a "sellers' market" or to enhance their surroundings, homeowners are diverting their vacation and entertainment dollars and reinvesting it into their homes.
According to a recent study by real estate consultancy company Altus Group, Canadians spent more than $80 billion on home improvements last year; nearly 75 per cent of that spend was on home upgrades with the balance on necessary repairs.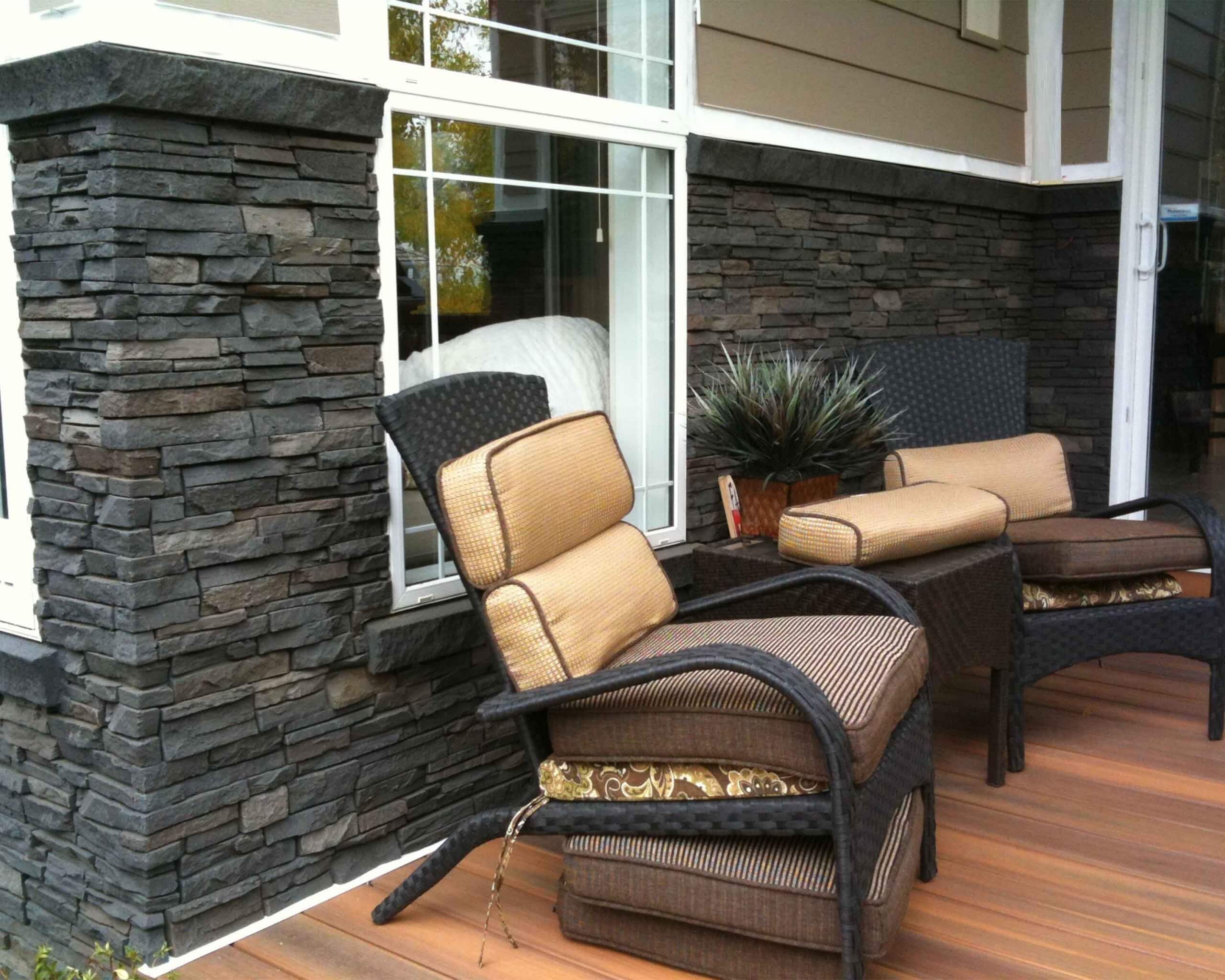 Photo courtesy of  InStone
The Remarkable Rise of DIY
According to Dustin Wilson, president, InStone, the company has seen a huge rise in the number of interior and exterior renovations using faux stone and faux brick products. "With people being at home more due to the pandemic, they have both more time and more money to spend on their houses. Traditional masonry has very technical requirements and needs specialized tools and skills, whereas products like Hourwall and Quality Stone take the intimidation factor out of any install since only basic tools and skills are needed and only a drill and saw are required."
With the rise of home improvement shows on networks like HGTV and the copious amounts of design inspo from social media sites like Houzz and Pinterest, there's no shortage of design tips or decorating ideas for homeowners. And given the rise in DIY projects, whether Canadians opt to do it themselves or hire a contractor, ease of use and being able to achieve their desired look adds to the appeal for user friendly products.
Wilson adds, "our Modern Brick profile has allowed the authentic character of brick to be installed anywhere. Traditionally, brick has been a very labour intensive, messy process. Our panels install in a fraction of the time with no mess and the finish is indistinguishable from real brick."
This increase in demand, has impacted inventory levels and supply chains across the entire construction industry and affected many manufacturers. For example, Ivan Rapa, president at Erth Coverings notes, "there has definitely been an increased demand for our stone products over the past number of months due to the flurry of home renovations that we are seeing. As a result, homeowners, contractors and builders are having to place orders weeks or months in advance".
Over at Gentek, projected growth is the same. "We anticipate sales across the market to be up as COVID-19 has increased demand for home projects and exterior renovations," says product manager, Pierre Lefebvre.
Lindsay Pavan, representative for Fusion Stone, reports a similar sentiment. "We are fortunate that the pandemic has had a positive impact on sales, there is high demand for do-it-yourself material and home improvement products and Fusion Stone falls into both of those categories."
Organic Luxury & Mixed Materials
Being responsive to a broader market and able to deliver on trends like introducing new colours that enhance today's popular dark cladding options is what Wilson believes continues to make Instone relevant. "Limestone offers a lighter, cooler contrast, Rustic Tan compliments rich, earthy tones, and Simply White has been extremely popular for bright, interior stone features."
With the mixing of materials to create a highly textured and more modern look still flourishing, Wilson recommends Quality Stone's Pillar Panels and Posts Post Covers which are incredibly popular right now. He says "they look like natural stone but turn days of work into minutes"
Demand for materials that require only minimal maintenance, as well as materials that can be mixed and matched on the home, are prominent pandemic trends at Gentek too. Lefebvre explains that he expects to see continued popularity in darker exterior colours, as well as with cladding that emulates the look of real wood. "We are excited about our new ALIGN Composite Cladding, which provides a solution to both these design trends. It is available in fade-resistant and on-trend colours, and its authentic cedar mill grain texture achieves the rich look of wood."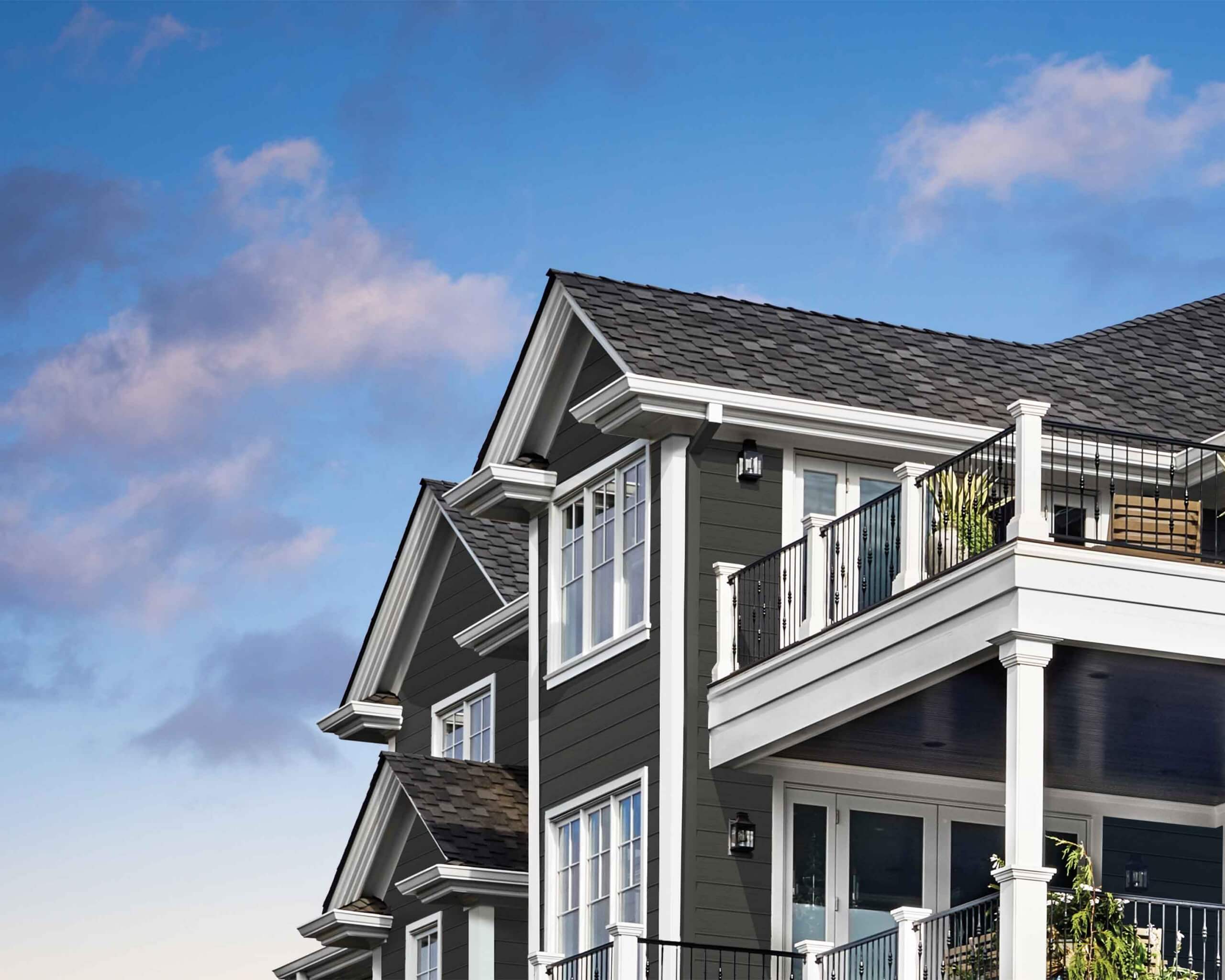 Photo courtesy of  Gentek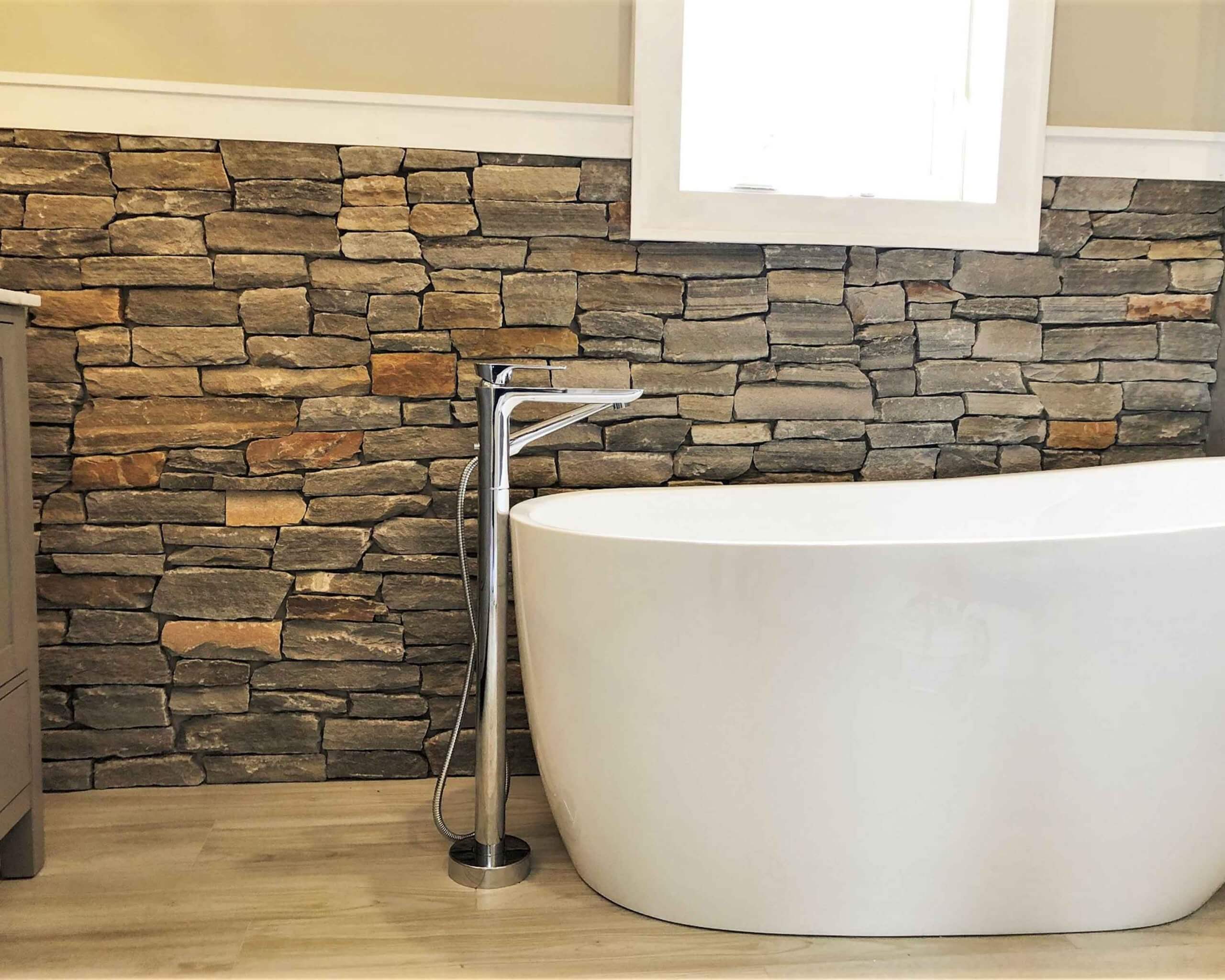 Photo courtesy of  Erth Coverings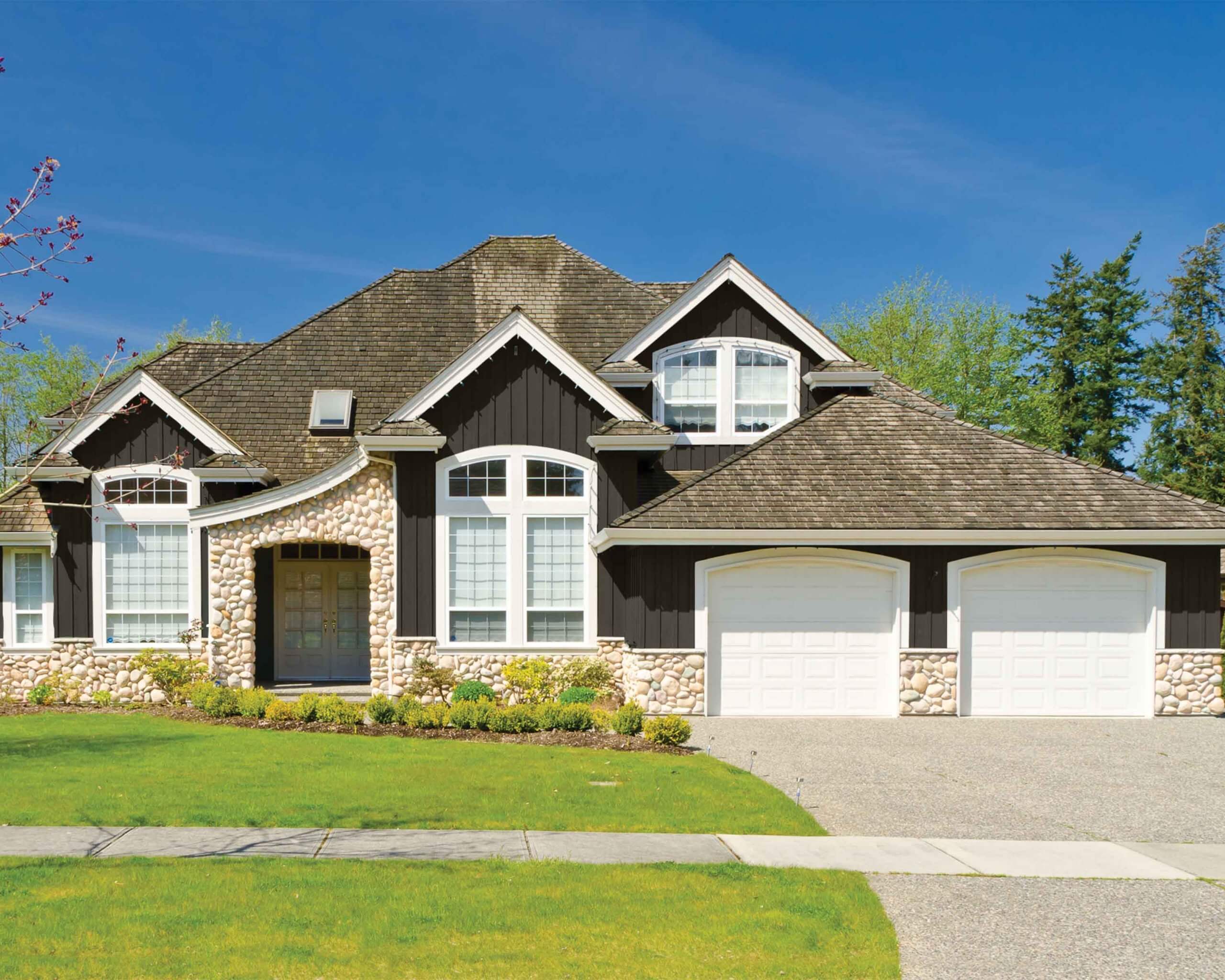 Photo courtesy of  Gentek
Additionally, Lefebvre anticipates the rising popularity in vertical siding as seen through the increased demand of Gentek's Board & Batten product. "It offers visual appeal through a rustic charm and contemporary look."
He continues, ALIGN is especially appealing "for homeowners who wish to mix exterior materials to achieve a custom look to match their style as it beautifully complements stone and offers a high-end aesthetic."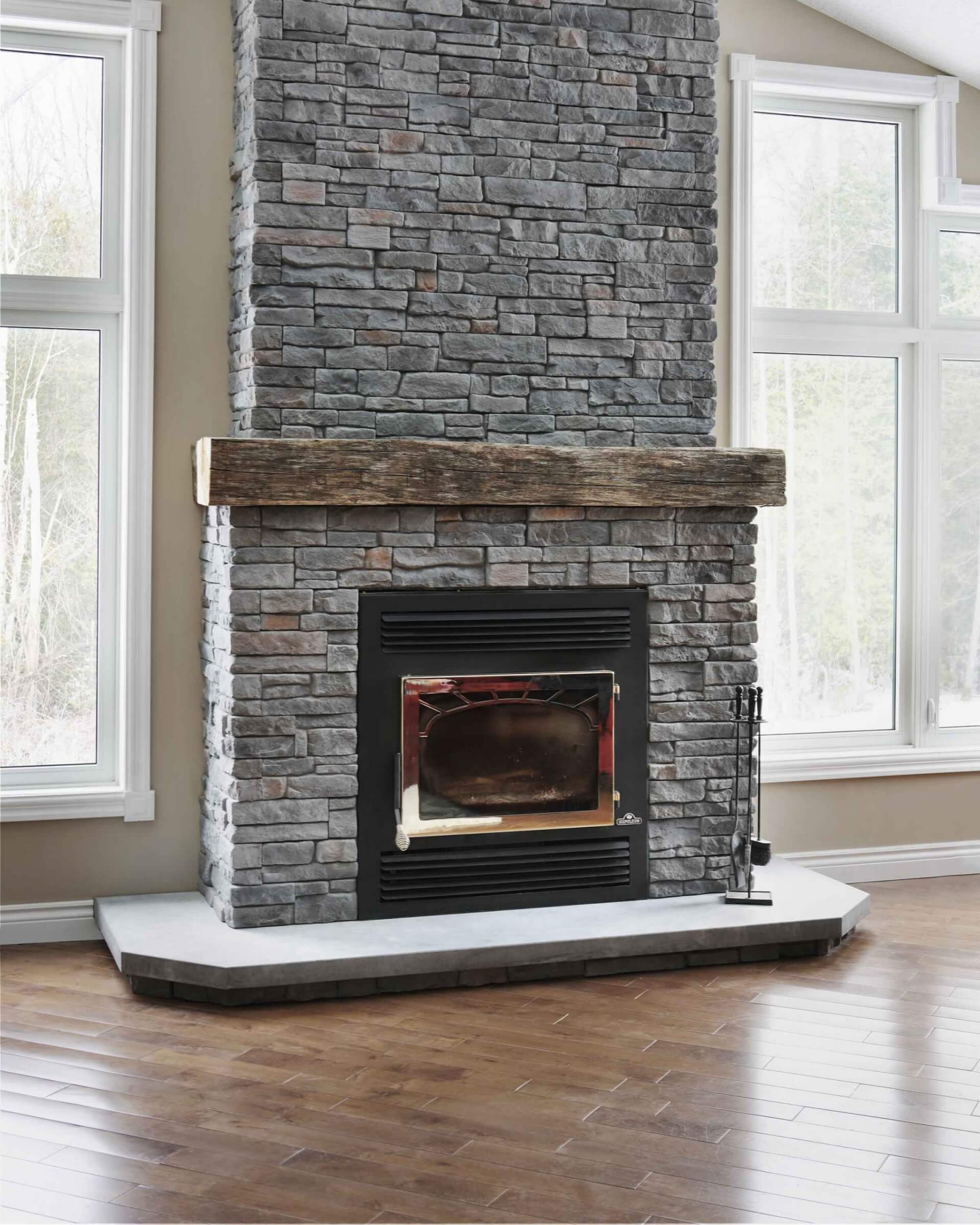 Photo courtesy of  Fusion Stone (CanWel)
For Pavan at Fusion Stone, "warm tones are the most popular when choosing colour. We see many trends with the application of our stone, two of the most popular being contemporary style to country style. Both are very different but also very achievable with our product. For interior, a fireplace application is always common, but we are seeing the use of feature walls growing in popularity; from kitchens to bedrooms, many people are seeing the importance of adding texture to a room using stone."
The natural look of luxury is also evident at Erth Coverings. Rapa says "over the past couple of years we have worked with our partners from around the world to design and bring to market natural stone veneers that have an organic look and feel. This type of stone lends itself to any style of home design, be it contemporary, transitional, rustic, or anything in between."
He says, his company has seen a sizable shift away from traditional designs. "Many home designs today are either contemporary, transitional, or the hot favorite, modern farmhouse. These design styles demand different textures and finishes, and stone works extremely well in meeting the design needs. As a result, we are seeing increased demand for our organic looking stone."
Outside Oasis
Naturally, the Spring season signals the start of organizing and prepping exterior spaces for the warmer months. With many regions still facing travel restrictions, outdoor living has continued to gain traction and popularity as many people are diverting the money that was typically spent on summer vacations to creating their ideal outside oasis. Whether that's space on the front porch or an entire area in the back, now more than ever, homeowners need a place they can escape to from a lot of life's chaos and disruption they currently face.
For any exterior project, Wilson suggests Quality Stone, since they are extremely lightweight, and they don't affect structures. "Outdoor living continues to be strong with outdoor kitchens, pergolas and privacy walls being exceptionally popular." Another trend he sees on this rise is more personalized areas like Man Caves and She Sheds. With so many different colours he says Quality Stone has become a big part of these spaces because it looks great and can be customizable.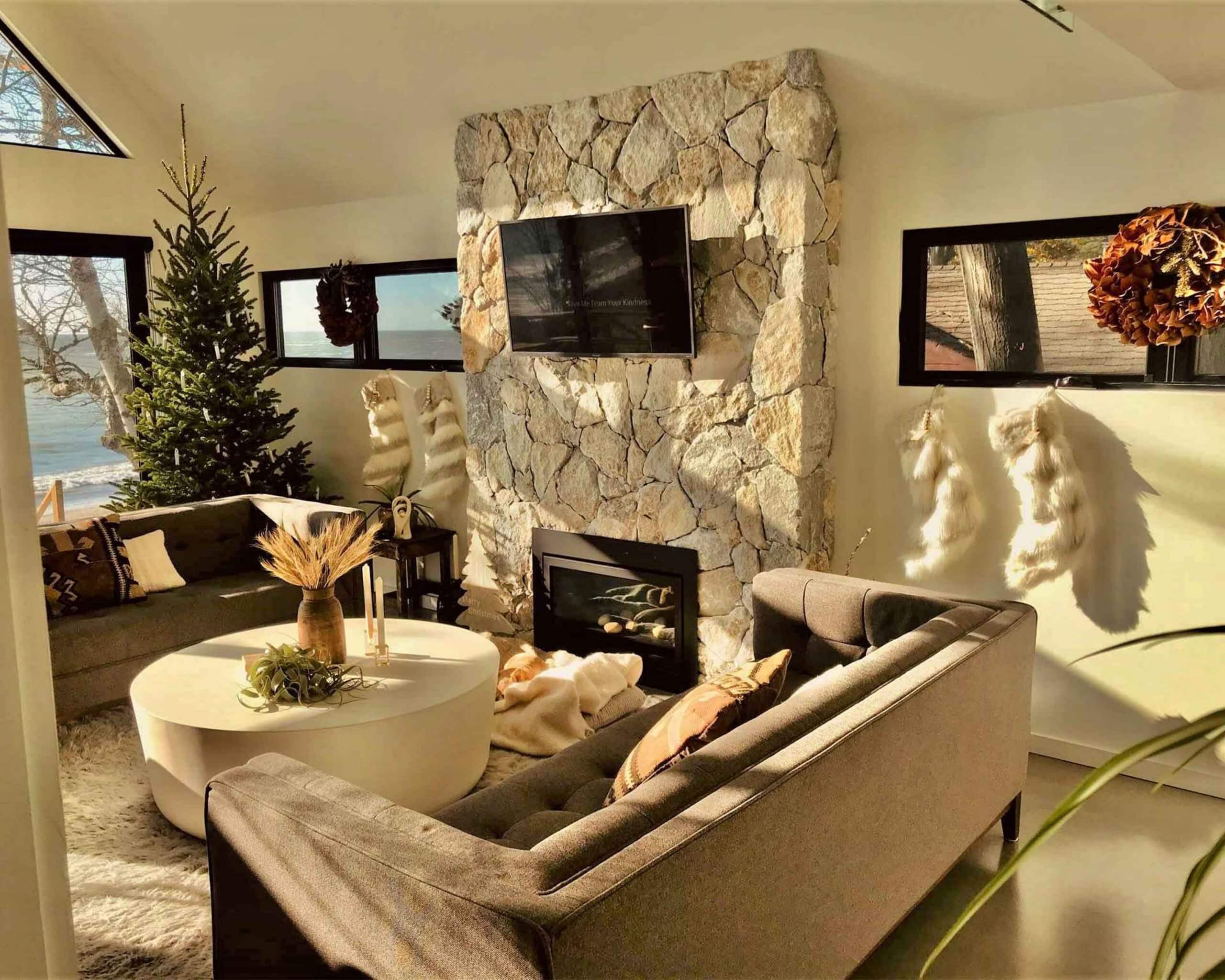 Photo courtesy of  Erth Coverings
Pavan at Fusion Stone has seen a similar surge. "Outside we are seeing our product used on outdoor living spaces like bbq enclosures, patio walls, sheds and pool houses."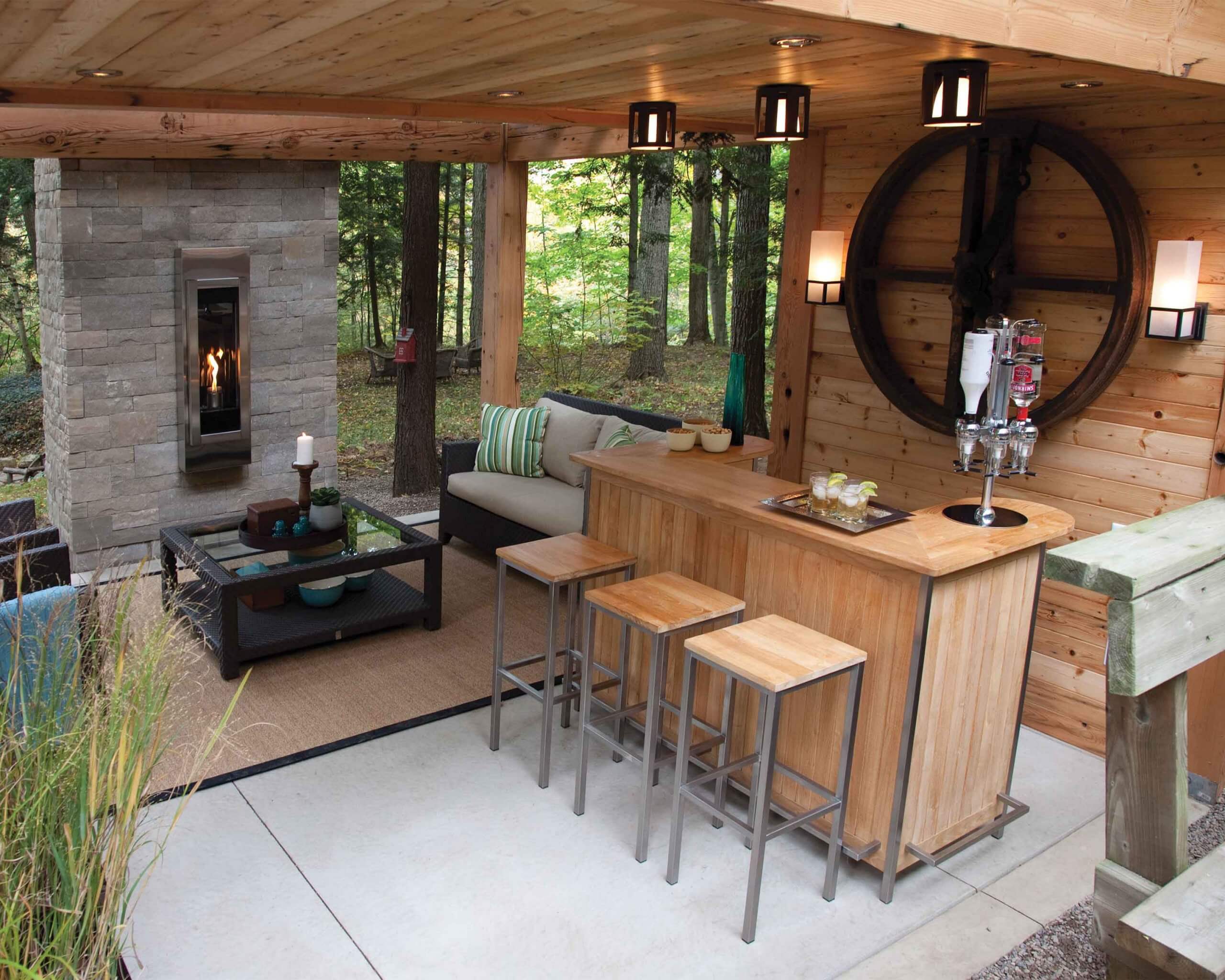 Photo courtesy of  Fusion Stone (CanWel) 
No Slow in Sight
As the pandemic persists and homeowners retreat more in and around their home, there is no slow in sight in the foreseeable future for the building and renovation industries. Whether Canadians are looking to increase curb appeal and the value of their home to sell, or to create their ideal setting to settle in for a long summer of staying home, starting with good stone is always a great start! —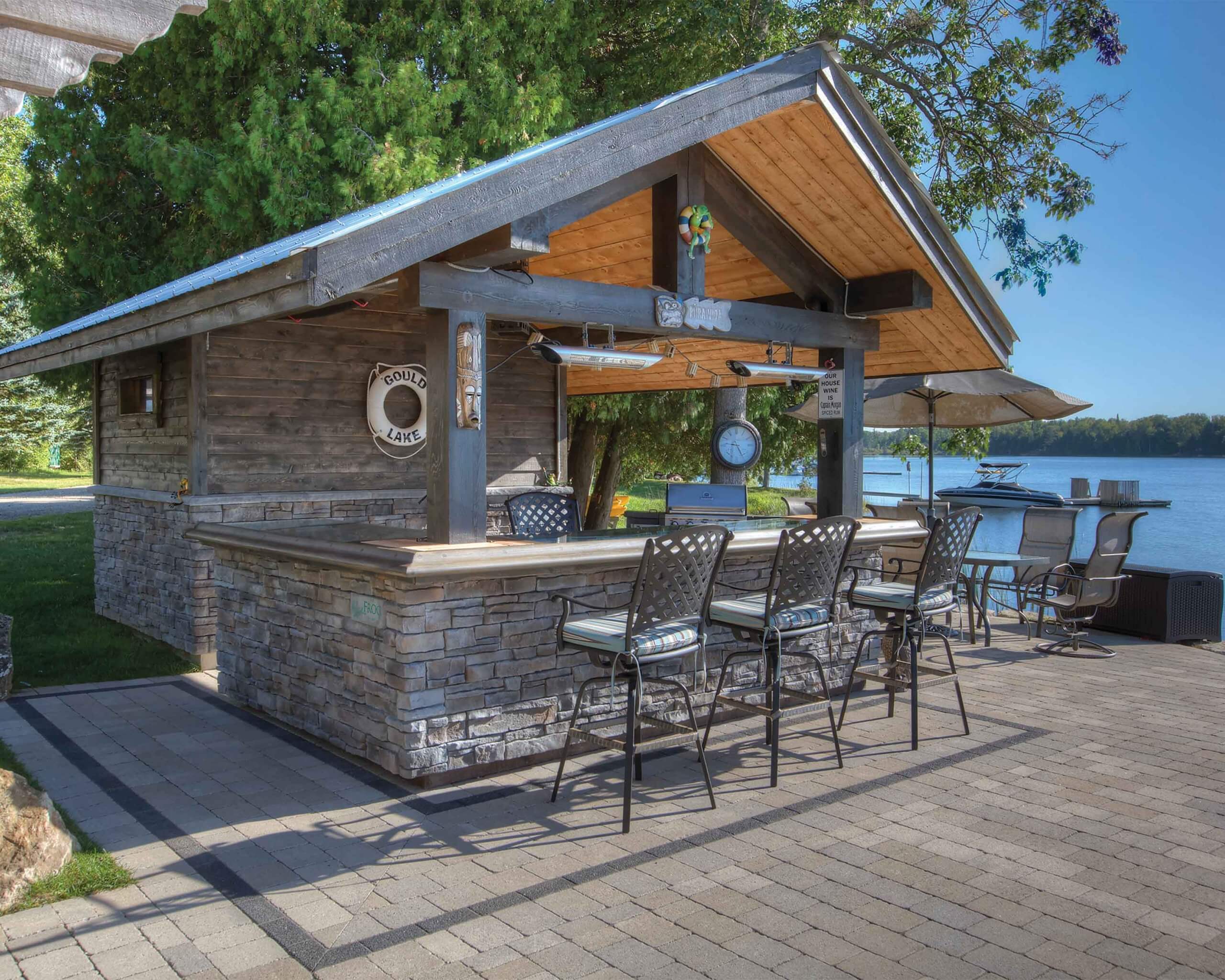 Photo courtesy of CanWel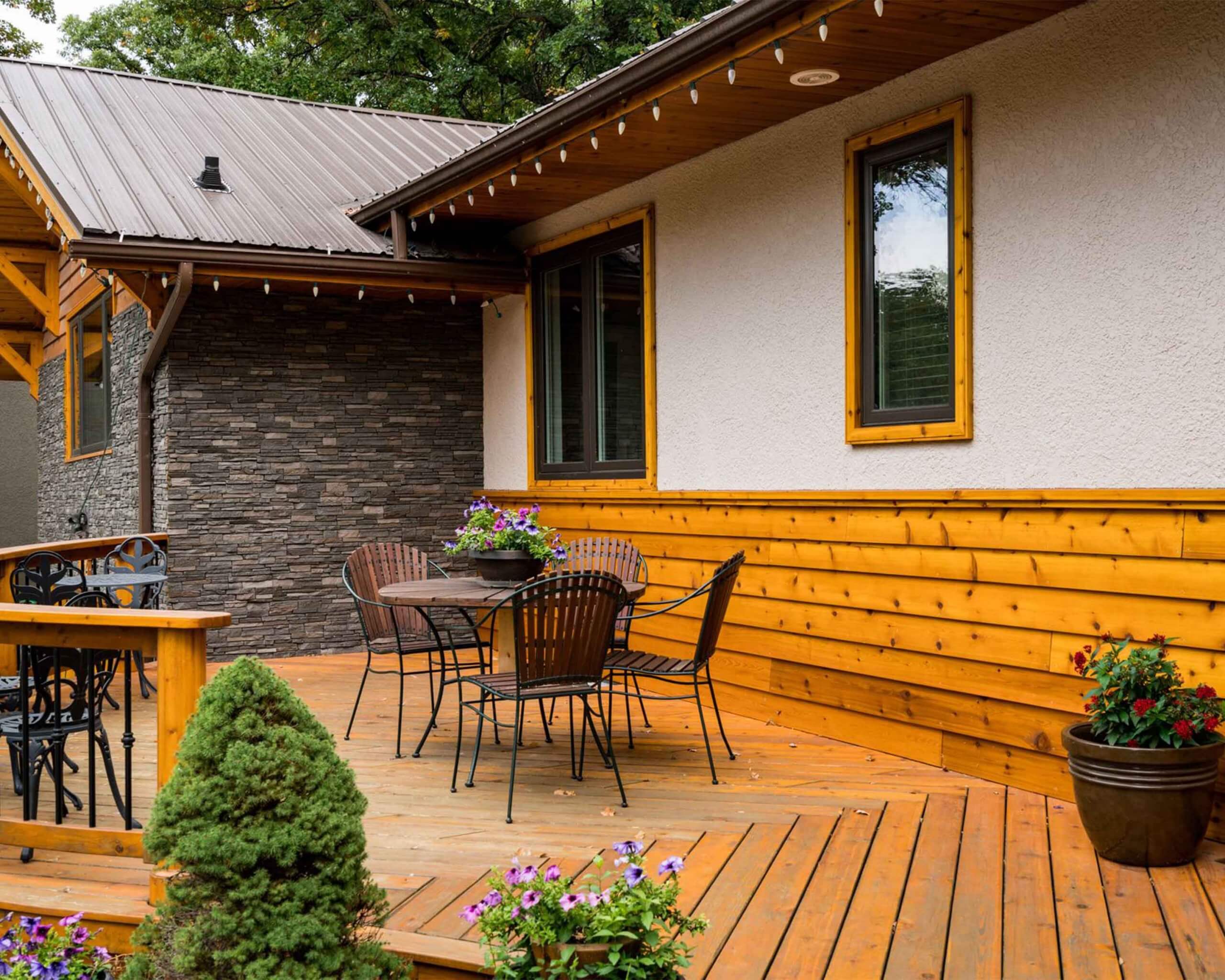 Photo courtesy of  InStone