Homeowners spend a lot of time in the kitchen, and for many it's the home's centerpiece. Maybe that's why study after study suggests a kitchen remodel recoups the greatest return on investment on resale. It can also be one of the costliest.
Still, refreshing the look and style, as well as functionality of the kitchen, doesn't have to be expensive. For a light renovation that can create major drama on a budget, perhaps skip the new marble countertop, stainless steel appliances and cupboards, and look more closely at that kitchen faucet and its fixtures.
"The kitchen faucet plays a critical role in the design of the kitchen. It's often the focal point." says Garry Scott, Vice-President of Marketing and eCommerce at Moen Canada. "When you think about the design of the kitchen, it's usually right there in the center. So if you're looking to change the style or look, or even make a light renovation, it's one of the easiest things to change and can also provide you with a functional benefit."
Scott notes there are a tremendous number of options available now for homeowners to let their personal styles shine through. Fortunately, a few of these designs are on the uptick.
COLOURS AND FINISHES
As popular designs go, "It's mostly about finishes more than anything else," says Kenana Al Yakobi, Channel Marketing Manager at Spectrum Brands. She says that, in the past, white kitchens were the norm, but today there's an increasing trend towards colour.
"People are incorporating colour, blues and green's mostly, in the walls and cabinets," she says. She adds that such a new paint job also drives a change in faucet finishes. "These colours pair well with more of a brass, bronze or slate faucet colour." She says that many homeowners want the "warmer" feel this aesthetic brings.
Marnee Colman, Director of Product Management at Masco Canada Ltd. agrees that faucet colour will be a major trend in 2019. "matte black continues to be a hot finish for the Canadian market while champagne bronze and black stain- less are trending up," she says.
The days of a chrome faucet, while still popular, are making way for more matte black, brush gold and black stainless faucets, Scott says. "If you're looking at a reno or style update that includes appliances, tying the faucet colour to them is a nice way to coordinate the kitchen."
In fact, he notes many of the more popular colours and finishes start in appliances then migrate to the sink, and they are often first popular in Europe before coming to Canada.
"Matte black's been popular for a few years, but it's becoming more so," Al Yakobi says. "It's really easy to add it to a kitchen through faucets and add real drama without making a major change."
Colman notes that, with today's popular design trend towards mixed metals, it's not necessary for the kitchen faucets to match cabinet hardware and accessories. Still, she says it's a nice touch.
SMART TECH AND FUNCTIONALITY
It's not just form that should go into kitchen faucet upgrade decisions. Today there are numerous technology options, both simple and sophisticated, that can be considered. Manufacturers continue to sink heavily into innovations in this realm.
Hands-free technology, such as Delta's Touch2O Technology continues to be "hugely popular," says Colman. She adds that Masco's Delta Faucet Company subsidiary, has a division called First Wave, which is a design innovation lab devoted to technology, in order to create new cutting-edge Delta Faucet products based on consumer demands.
Al Yakobi calls technology a "huge" trend driving changes to her company's Pfister Faucet products. "People are really getting into the smart home. They want everything to be smart; smart fridges, Wi-Fi espresso makers," she says.
She suggests faucets are an extension of that trend. But, while a lot of other high-tech trends in the kitchen might be novel, "they aren't not going to change your life." Not so in the case of faucets, where touch-free faucets, like Pfister's React Touch-Free Technology,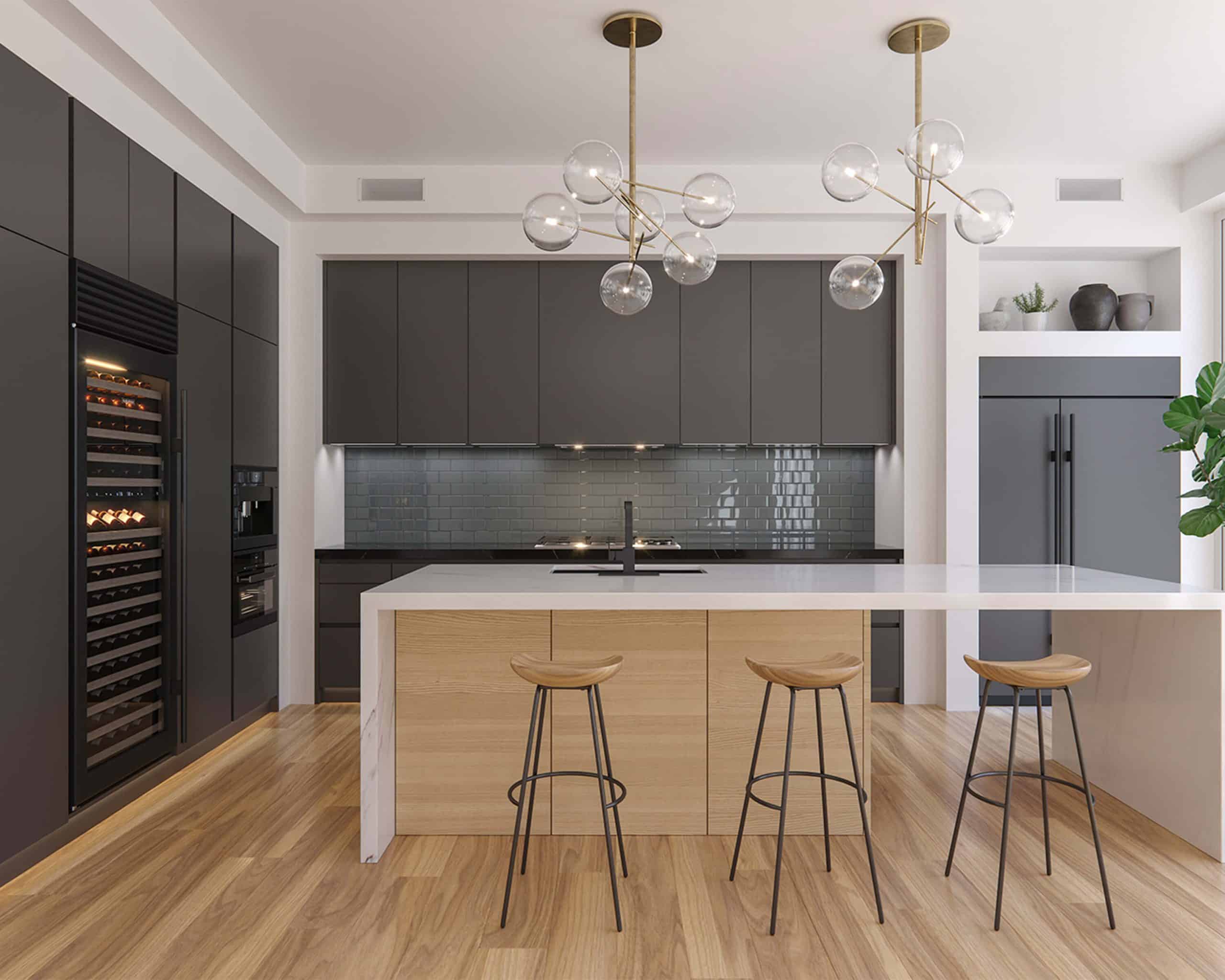 Photo courtesy of Spectrum Brands Pfister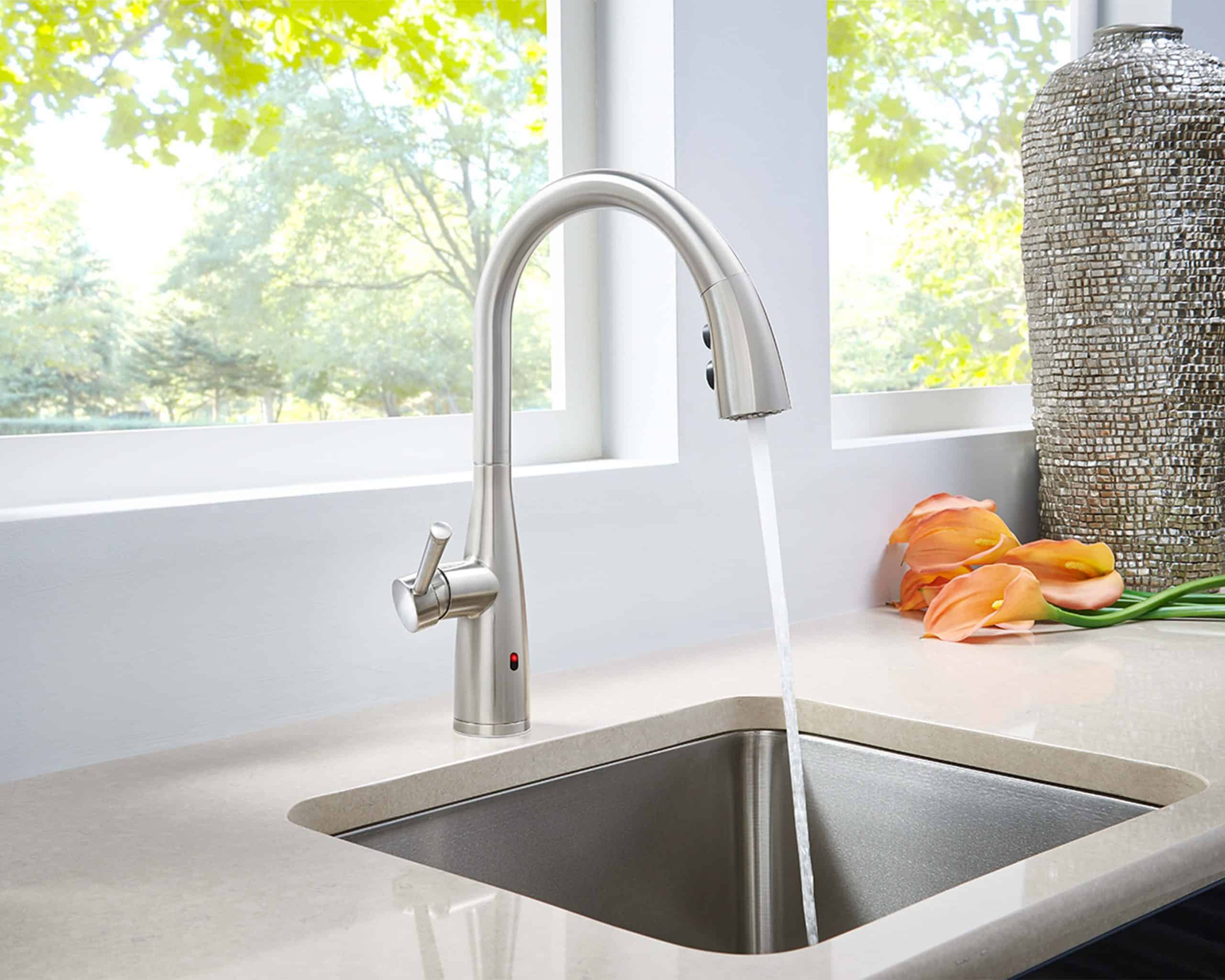 Spectrum Brands' Raya with React Technology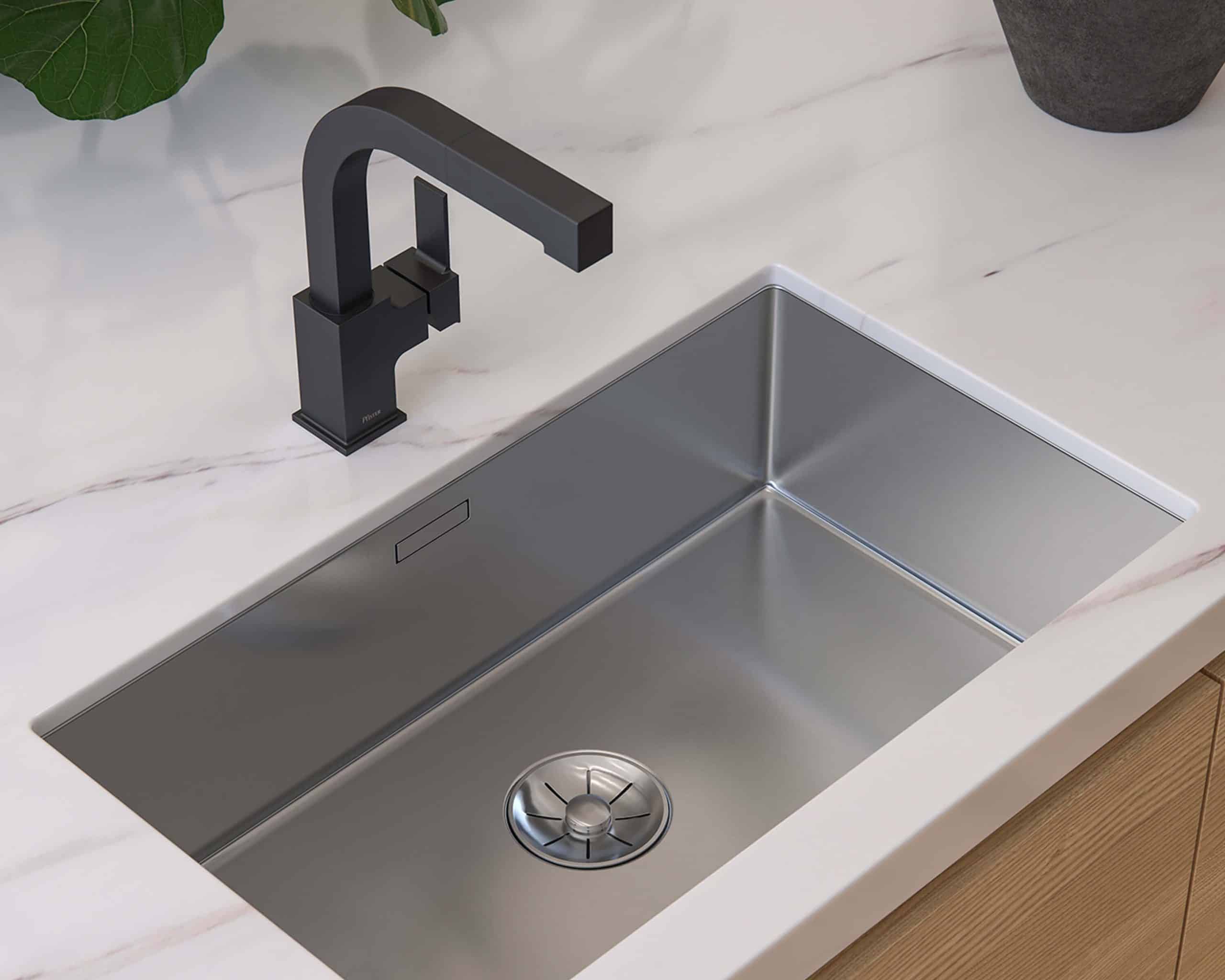 Spectrum Brands' Vorena Matte Black
provides added convenience. The same is true, she notes, of faucets with built-in filtration, like those using her company's Xtract Technology.
Moen too offers touchless options, like its faucets featuring MotionSense Wave Touchless Technology. "It's an extra helping hand when you don't have one," Scott says. But he adds that not all innovation is high-tech, pointing to two new technologies his company is offering in its pull-down faucets: Power Clean and Power Boost.
Power Clean changes the spray configuration of the faucet so that, not unlike a shower head, it shoots higher-pressure needles of water to provide 50% more spray power versus Moen's traditional faucets, according to Scott. In addition to more spray power, Power Boost, he says, fills containers faster with the push of a button.
PULL-DOWN OR PULL-OUT
A third consideration homeowners should make before their faucet purchase is a more personal one. "With faucets being one of the most used appliances in the kitchen, think of your lifestyle and consider all the uses of your kitchen faucet and choose the right functionality for you," Colman says. One of those functionality choices is whether to use pull- down or pull-out faucets.
"Pull-downs are versatile but may not always fit your space if your sink is underneath lower cabinets or if you have California shutters above the sink," she says. Whereas, she says "pull-outs offer similar functionality but with a lower profile to suit these types of kitchen designs."
Scott points to the popularity of his company's pull-down faucets — assuming there is room in the kitchen design — which is why his company chose to add functionality to that format. "Eighty percent of consumers who buy a pull- down faucet will only buy a pull-down faucet going forward.
We decided to take it one step further," he says, citing his company's consumer research.
Functionality is the chief concern between the two faucet styles, and Al Yakobi says it's, after design, the most important consideration homeowners make. A third must- have consideration consumers need to be attentive to, she and other manufacturers suggest, is, of course, warranty.
"When looking at faucets, look closely at the warranty. You can find a lot of faucets that may look nice but have no warranty. You don't know the quality of the faucet, and you don't want a leak," she says. Remember, the faucet can create a lot of drama and functionality cost-effectively, but a balance should be struck. —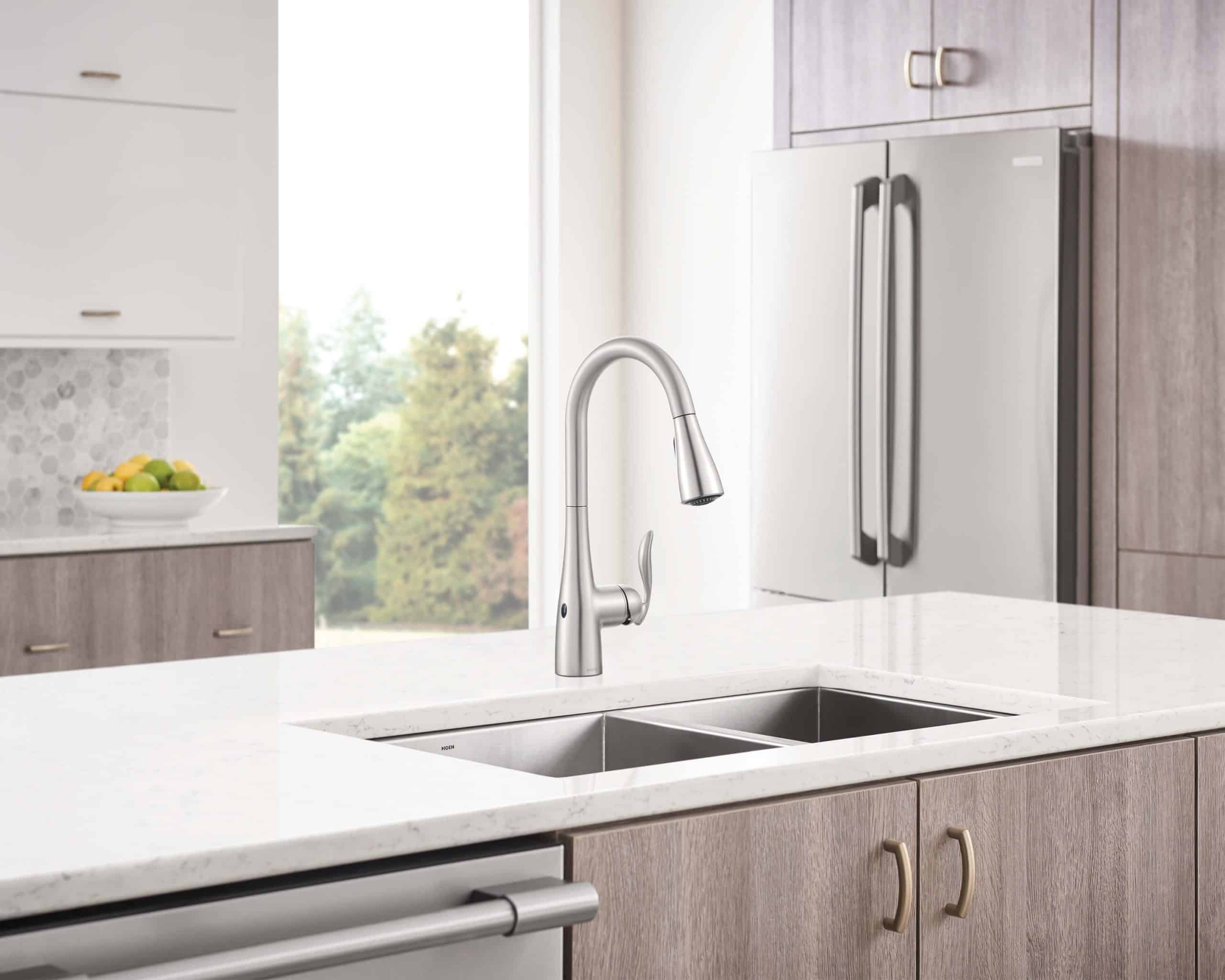 Photo courtesy of Moen Canada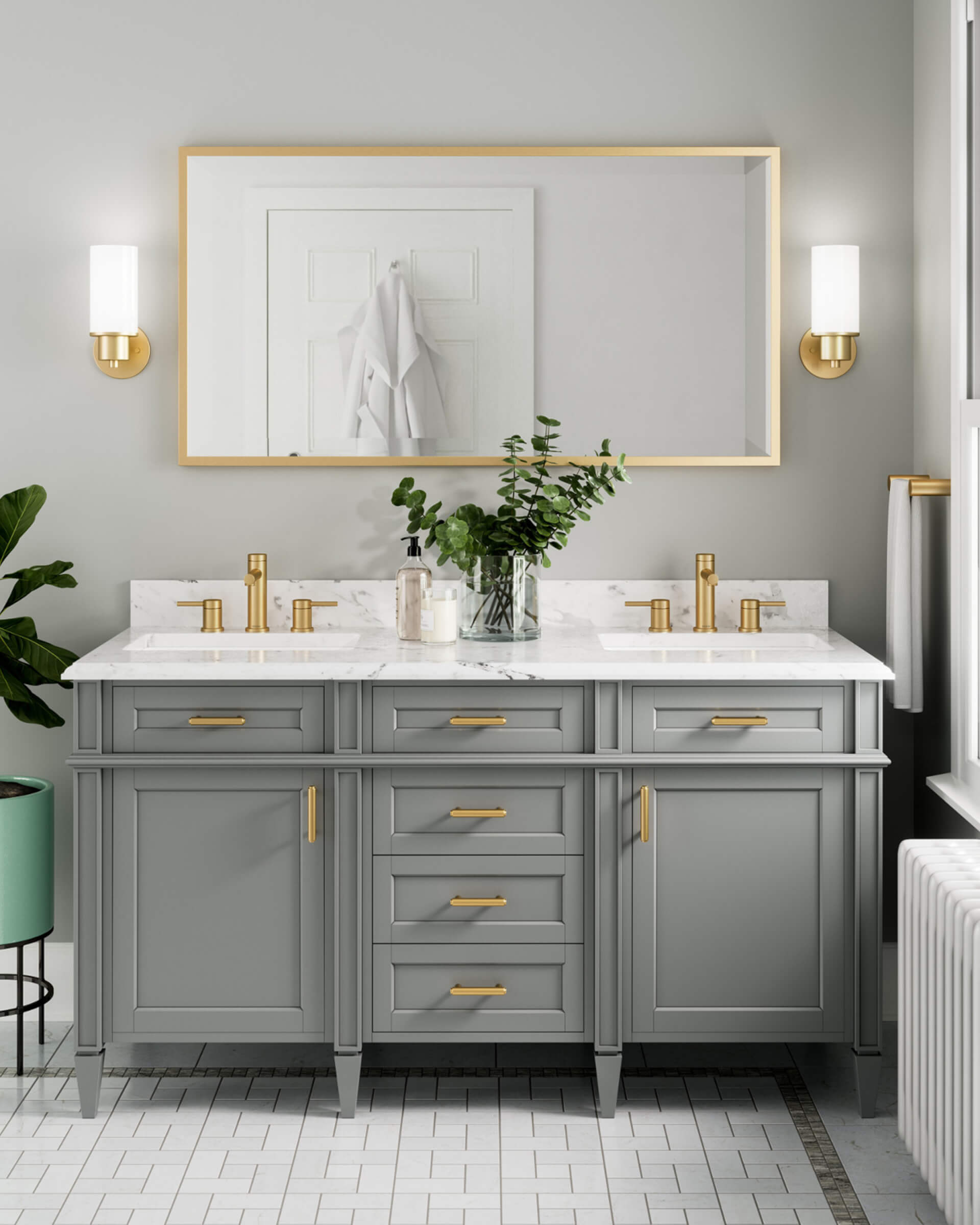 Photo courtesy of Moen Canada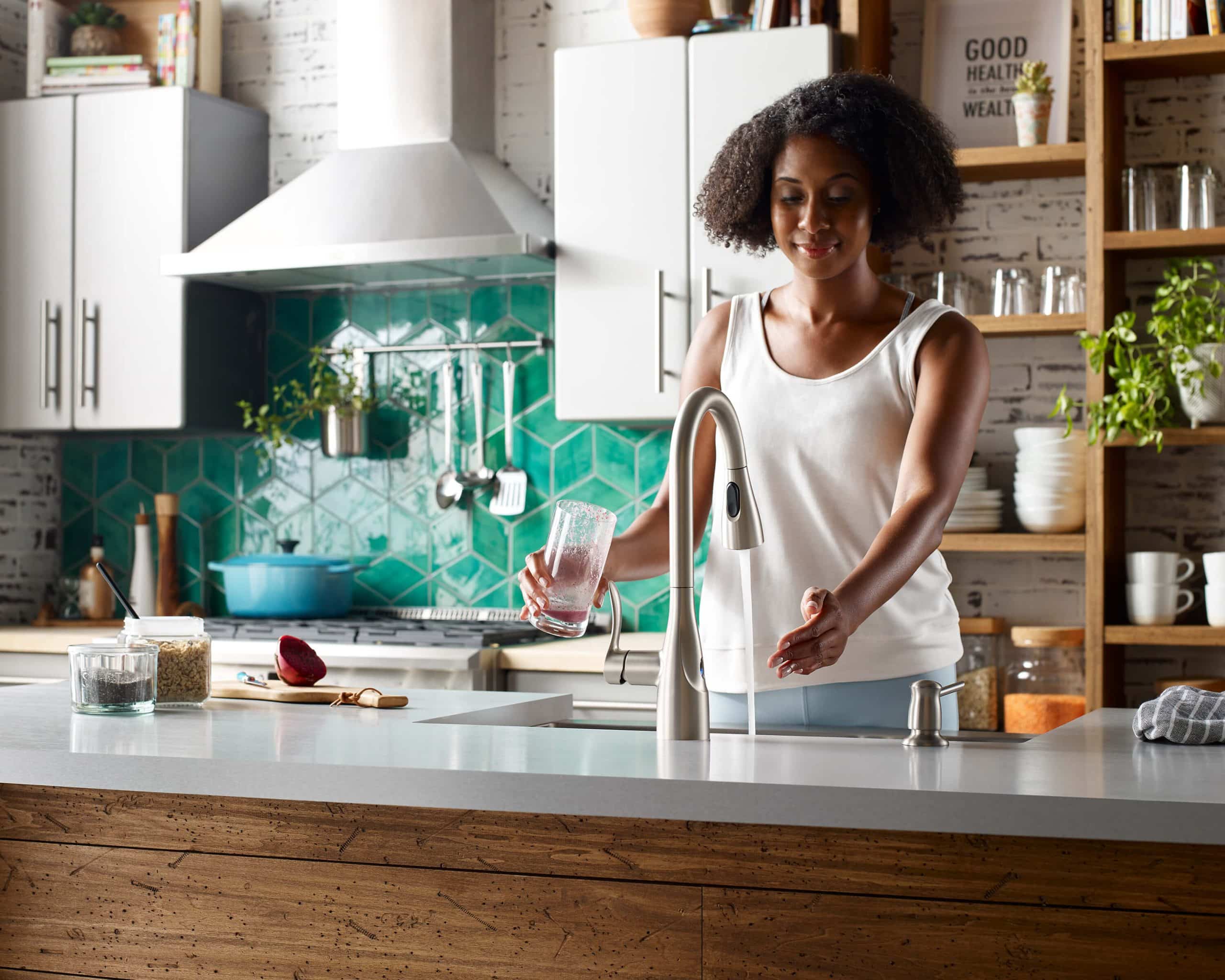 Photo courtesy of Moen Canada