A coat of colour is one of the simplest and most affordable ways to boost a home's curb appeal. And a walk down the paint and stain aisle reveals there's a colour and a formulation to meet just about every need. Practicality, sustainability and style all come into play to help homeowners make the call about which products to choose.
Performance and style
Canadians are increasingly looking for sustainability and performance, notes Tony Margani, EVP sales & marketing/Science & Environment, Wheelhouse Coatings, Inc. He adds that in-demand products have better coverage with fewer coats, minimizing the labour involved and preventing waste.
With stains, low-maintenance options have become particularly popular. "We've seen an increase of sales for solid stain versus semi-transparent stain for exterior," says Jean Campos, national sales manager & development, UCP Paint Inc. To apply a semi-transparent stain, she explains, more prep work is necessary since stains and marks on an existing deck will show through, after the product is applied. But a solid stain, she explains, "would cover all the surface and whatever dirt or stain is on it."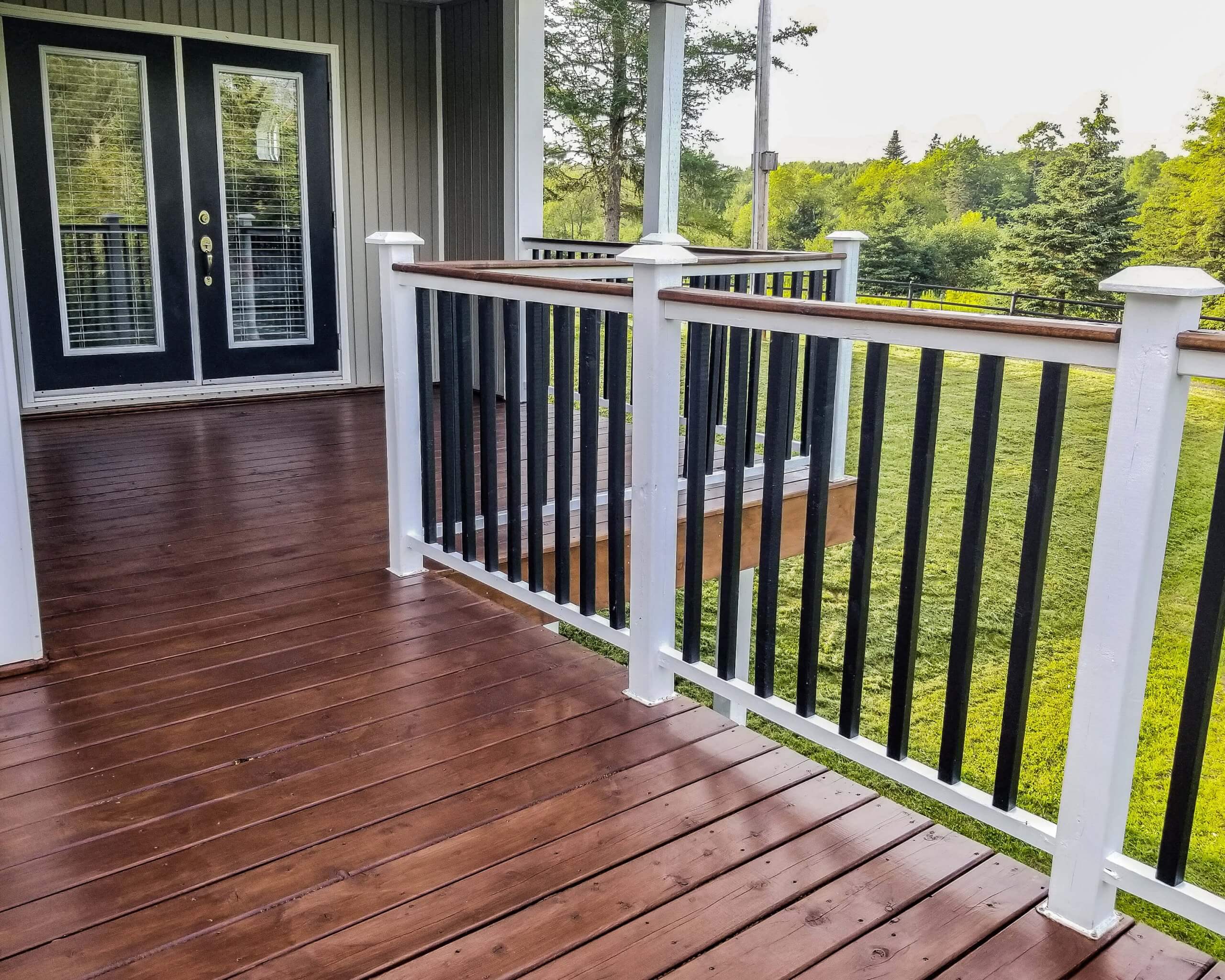 Photo courtesy of Jason Bonnell-Cormier of UPC Paint Inc.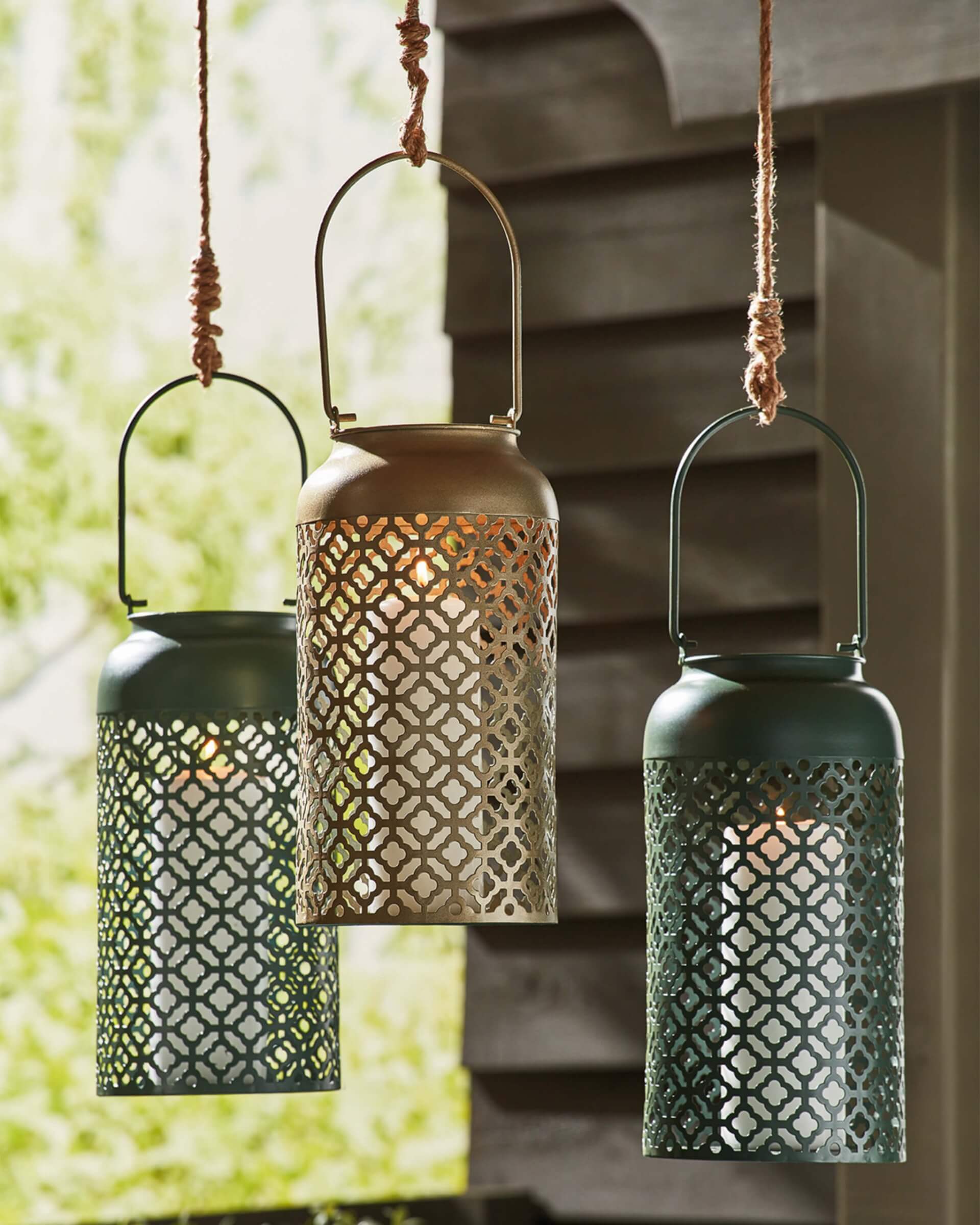 Photo courtesy of The Sherwin-Williams Company
Consumers are also more knowledgeable and particular when it comes to the look they want to achieve, as well. "We're seeing trends toward more aesthetically pleasing finishes in the flat to matte range, which is really an extension of interior trends from 2019," says Margani.
Making the connection
When it comes to colour, homeowners are considering their outdoor spaces as extensions of their indoor spaces. "The colours they're introducing into the interior are being used for the exterior, as well," says Ashley Banbury, senior colour designer for Para Paint. "Shades of blue like Para's Deep Loch and Seascape have been popular and will continue to grow well into 2020," she predicts. Homeowners are then introducing warm shades of brown into the mix, says Banbury, through paint and accessories, to balance the blues and bring natural hues into the scheme.
Andrew Rzicznek, director of marketing, Sherwin-Williams Company, says the organization's latest line of colours reflects consumers' desire for simplicity. "We embraced the simple and organized lifestyle and kept the colour palette to timeless shades like grey and brown colours," says Rzicznek. The company also created a line of what it calls "healing colours" to meet homeowners desire for "positive" and "uplifting" colours to elevate their curb appeal.
Shades of grey
When it comes to exterior stains, there's a similar story, with a significant nod to the traditional. "After 14 years of experience in the domain, I can say that customers are sticking with the three standard exterior stain colours (walnut, redwood, cedar)—but gray is the new trend," says Campos. Since 2018, he says, the shade has emerged as a popular choice.
Since 2018, Campos has seen UCP's the shade emerge as a popular choice. "This grey solid stain can enhance a full deck," says Campos. She's seen customers use the grey colour on decks, railings, benches and more. "The result is great. It has 
become one of our most popular pre-mix colours," she says.
 Twice as nice
"Another trend we've seen recently is the use of two colours while staining a deck," says Campos. "Customers are using one colour for the deck—the most popular ones are Walnut, Redwood and Cedar—and a white solid stain for the trims."She adds that staining vertical railings black adds contrast, as well, for a striking finish.
The key to using more than one colour is balance. "Earthy muted tones set the backdrop for pops of bright yellows and blues for windows and doors," says Margani. He adds that windows and doors are better for holding and showing off paint sheens, "offsetting the softer, more subtle flats and mattes of the main exterior spaces."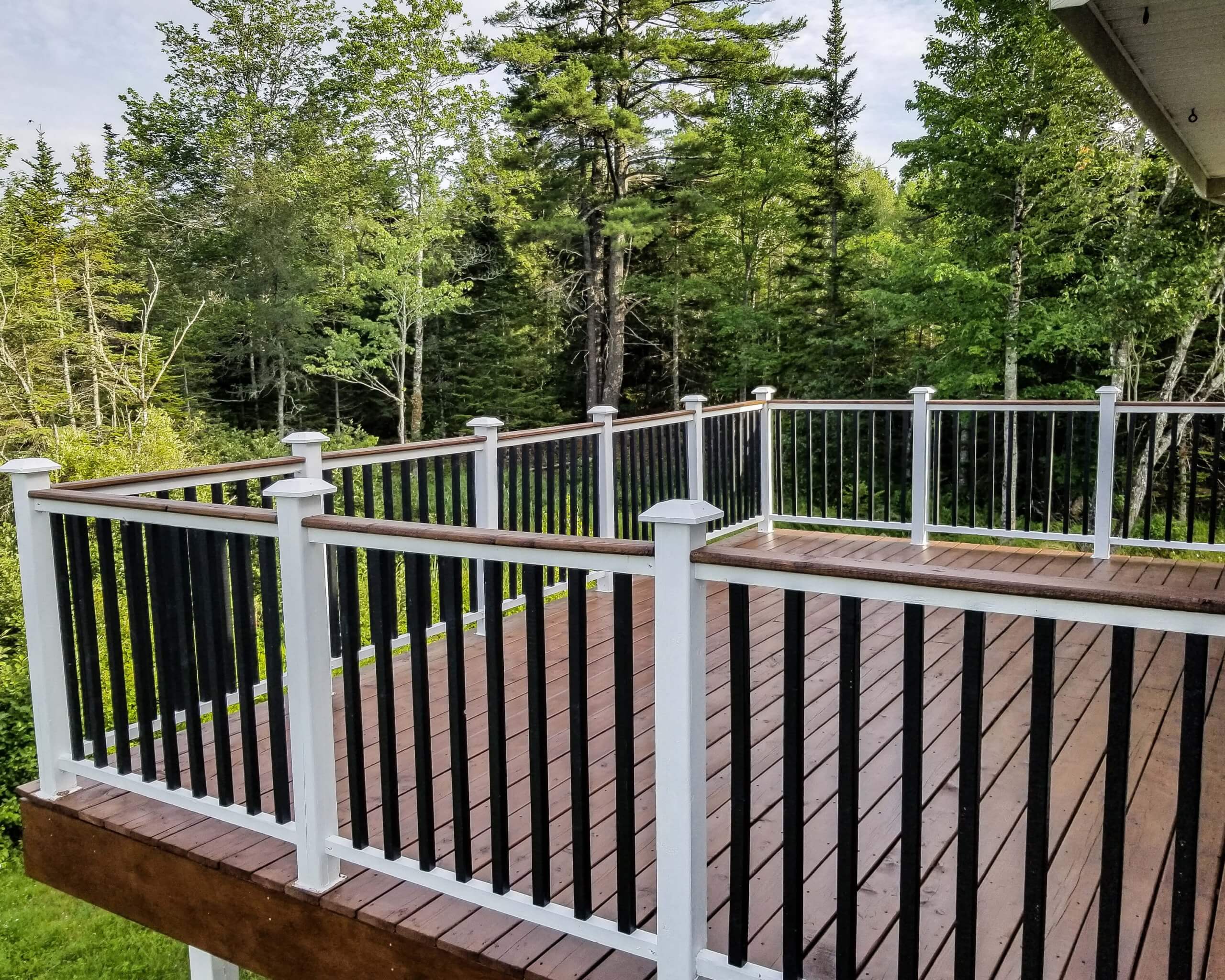 Photo courtesy of Jason Bonnell-Cormier of UPC Paint Inc. 
Little extras
Sometimes significant style comes from just the smallest touches. Painting exterior planters in statement shades, for example, can make a big impact, says Rzicznek. "Especially in an urban neighborhood, adding a planter or two with bright accent colours—like Matte Sunrise, Matte Aqua and, Gloss Jungle Green—provides everyday happiness as you enter your house." Or, he points out, homeowners can also add a little subtle luxury through a shade like metallic gold on planters or even light fixtures.
Simple changes, big impact
From easy-coat solid stains to on-trend paints, there are options to suit every exterior makeover or fixer-upper-project. Whether the job calls for a top-to-bottom update or just a small change for a simple accessory, stains and paints remain just about the easiest way to make a big 
style statement. —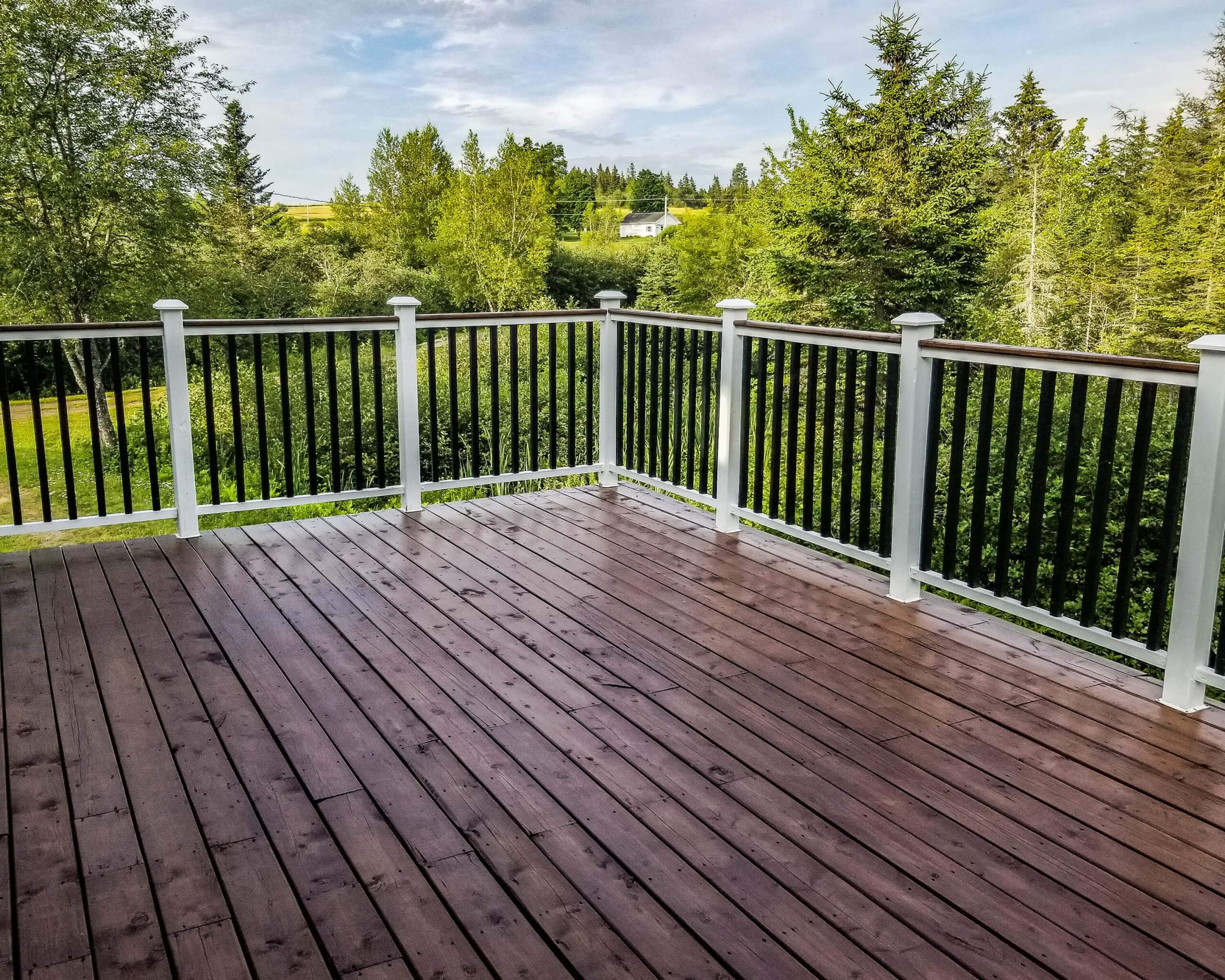 Photo courtesy of Jason Bonnell-Cormier of UPC Paint Inc.