Faucets and Fixture Design Innovations
Kitchens and bathrooms are perennial home improvement favourites but sprucing them up doesn't always demand bank-breaking changes. A big impact can be created with small but important updates to cabinetry and door hardware, lights, paint or, especially, new and improved faucets.
"With people spending more time at home than ever before, their desire to modernize kitchens and bathrooms is huge," says Andrea Goertz, senior product manager for fashion plumbing at Masco Canada. "Canadians want their spaces to have a modern look and feel, but they also want spaces that are easy to keep clean and contain customizable elements."
Creating a new look demands new designs, and modern décor is giving way to several fresh trends in faucets, says Brittany Raposo, associate marketing manager for Pfister at Spectrum Brands.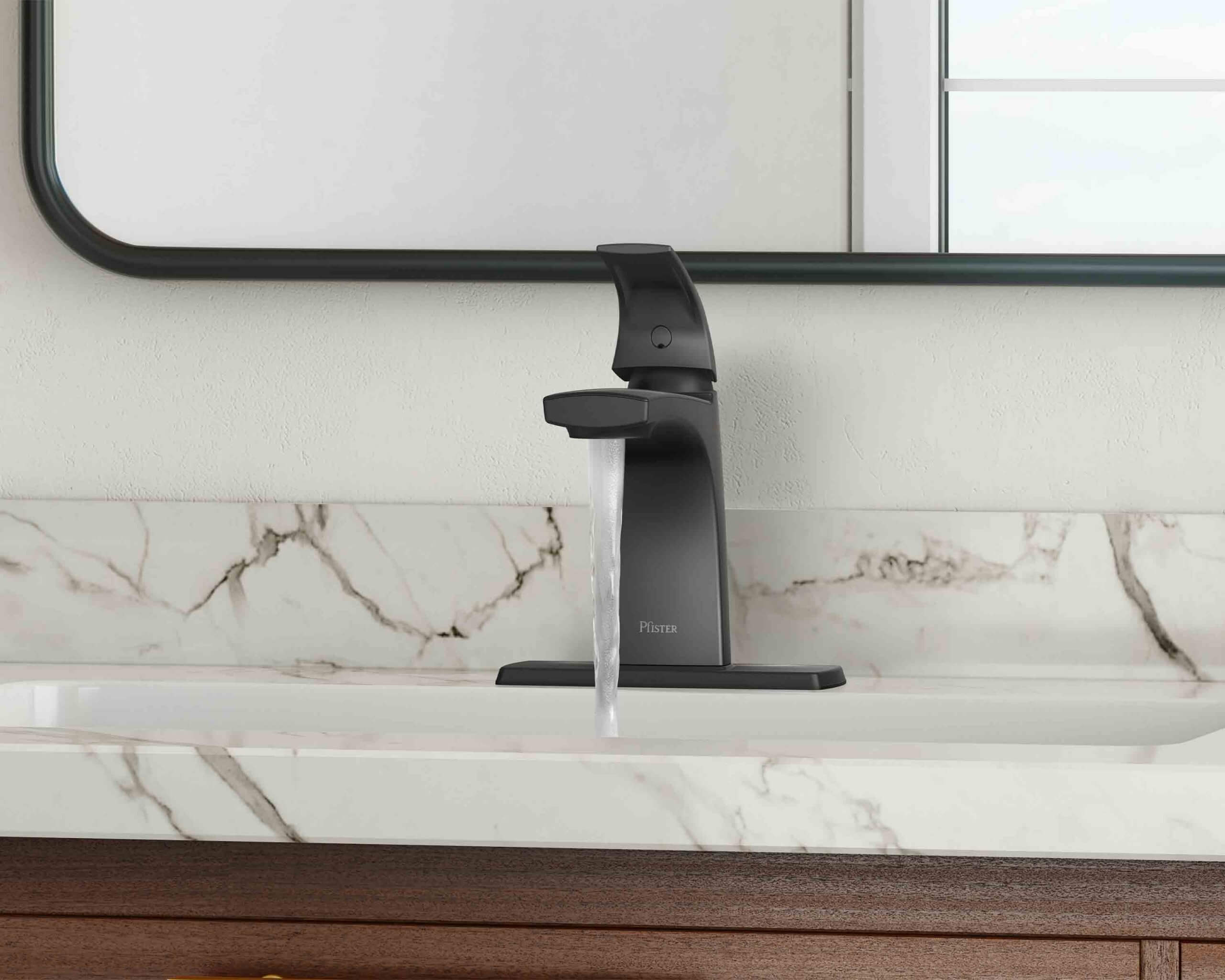 Photo courtesy of Spectrum Brands
New design styles
She points to five new subcategories of modern contemporary taking root in home's which Pfister is providing lines to meet. Dynamic modern, she says, introduces "cool curves and depth"; while soft modern is a contemporary style that loses its harder edge. Multimaterial design is inspired by current lighting trends with matte black (or white) and gold finishes being popular. "Elegant versatility" brings a hint of traditional styles to modern contemporary's clean lines and edges. Modern farmhouse, or refined industrial, mirrors the popular décor trend found across other products and furnishings.
"We're seeing a huge pickup in refined industrial designs," she says. "With homeowners installing culinary industry-looking faucets. We're also seeing it in lighting for a more elevated, industrial look." She points to Pfister's Breckenridge family of faucets — especially in matte black — as a popular line that highlights the emergent style.
Matte black continues to be a popular trend as a finish, according to Louise Noon, director of design at Taymor Canada. Her company helps homeowners adopt this popular trend in their kitchen with its High Society faucet line, available in matte black or polished chrome. The soon-to-be-released faucet line, like Taymor's Perfect Pose, also coming soon, boasts a contemporary sleek design and, importantly, is easy to clean.
Black and gold remain on-trend
Goertz echoes the popularity of black and gold finishes, and easy-to-clean surfaces, adding that her company's Brizo Kintsu Collection offers some unique customizable touches that are taking off, namely knob handles that incorporate inlays ranging from concrete to mother of pearl. "Homeowners can add their unique touch to the design and make the space truly their own," she says.
Lorenzo Sciarra, senior marketing manager for retail at Moen Canada concurs with the colour trend's popularity. "More and more we're seeing consumers interested in exploring on-trend finishes such as Matte Black and Brushed Gold," he says. "Moen offers a wide variety of bathroom collections, from traditional to transitional to modern, in a variety of finishes that work well with any design style — giving homeowners endless options to create a truly unique space."
Innovations galore
Ease is at the heart of most innovations in faucet design, whether it's around cleaning, installing or even cooking.
Easy to clean and no-spot finishes: No one likes smudges and dirty faucets, and on that front, top manufacturers have put a lot of innovation into preventing them or ensuring easy cleanup.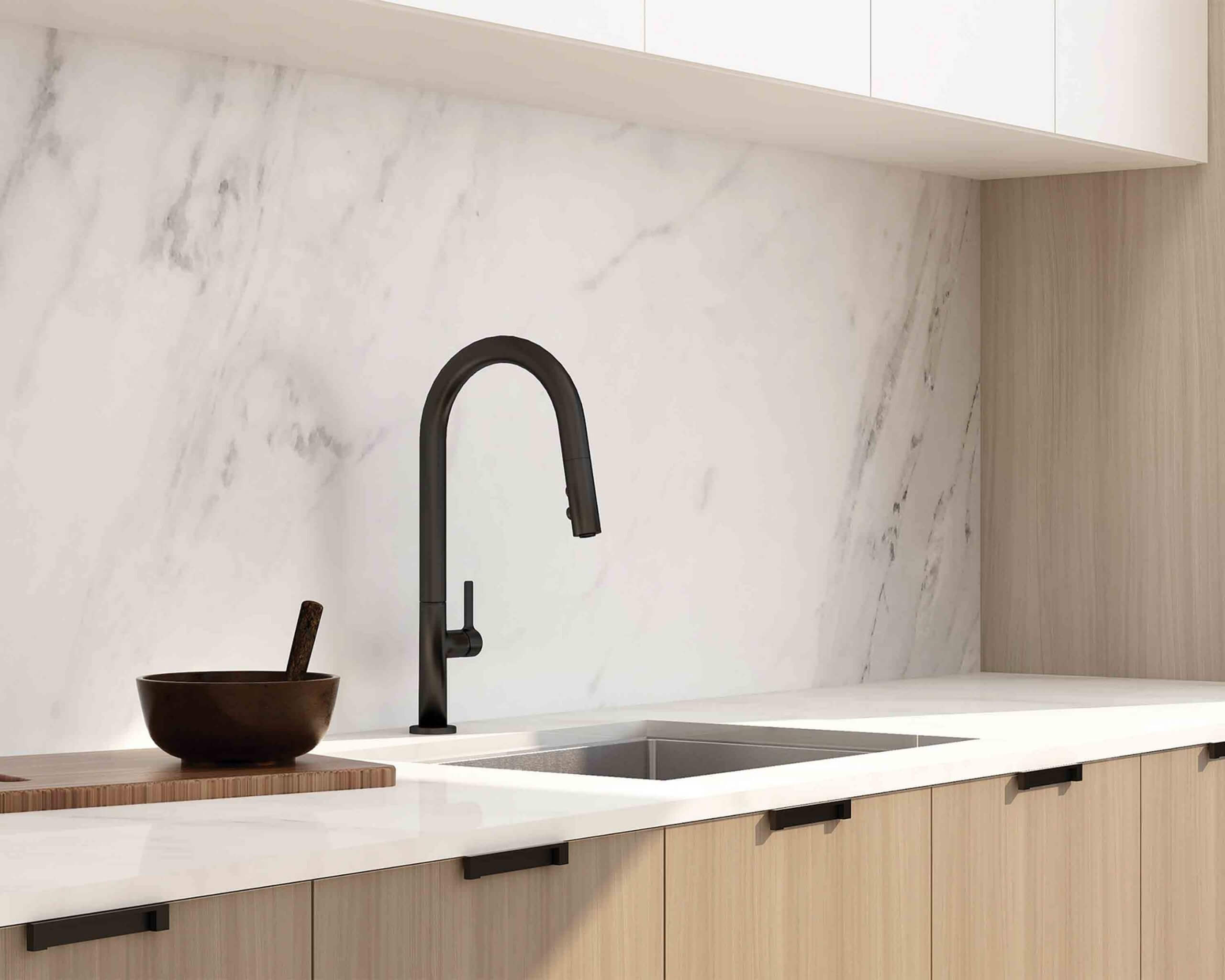 Photo courtesy of Taymor Canada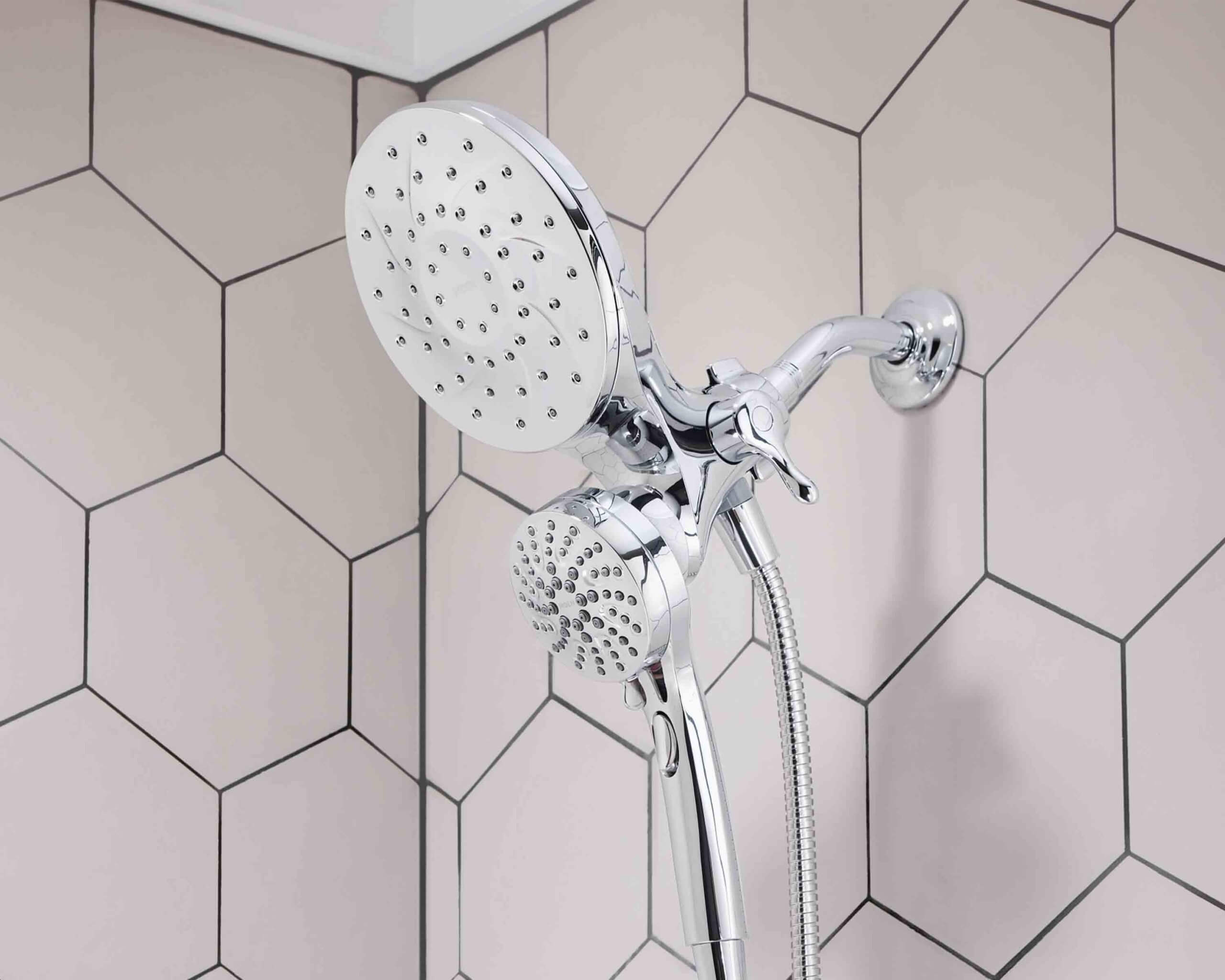 Photo courtesy of Moen Canada
Lockdowns have made our homes, especially our kitchens, more in use than ever before, suggests Goertz, and that, she says, has highlighted the need for cleanliness. "When you spend more time in a space, it gets dirty faster. Canadians are increasingly looking for easy-wipe, easy-clean surfaces so they can spend time enjoying what comes out of their kitchen rather than spending all their time cleaning it."
She says her company's Delta Galeon Bath Collection includes a Lumicoat finish for that exact reason.
Meanwhile Moen, Sciarra says, offers Spot Resist Brushed Nickel and Spot Resist Stainless finishes that resist fingerprints and water spots. He calls these, "a great option for homeowners who prioritize a clean look but don't want to sacrifice beautiful design."
Of course, nothing keeps fingermarks off like rarely touching something. That's where touchless faucets, like those using Pfister's React Touch-Free technology comes in. Homeowners turn on or off the faucet by waving their hand in front of its sensor.
Installation ease: Pfister has put its sights on making faucet installation easier for contractors and DIYers alike with the release of its new TopPfit Technology. By allowing the faucet to be installed from above the counter, this technology, found in the company's Miri Kitchen faucet, eliminates the former need to twist and contort under and behind the sink.
"Traditionally when installing a faucet you need to get behind the sink with about three inches to spare and get up in there with a wrench, this eliminates all that frustration," says Brian Crouch, director of sales for DIY retail at Spectrum Brands.
Improved convenience: Meanwhile, Masco has introduced a technology to its kitchen faucets which aims at making life generally easier. We all know the adage a watched pot never boils, while the company's Instant Hot Beverage Faucets, Goertz says, helps people cut down the time spent boiling water for tea, coffee, or food preparation in general.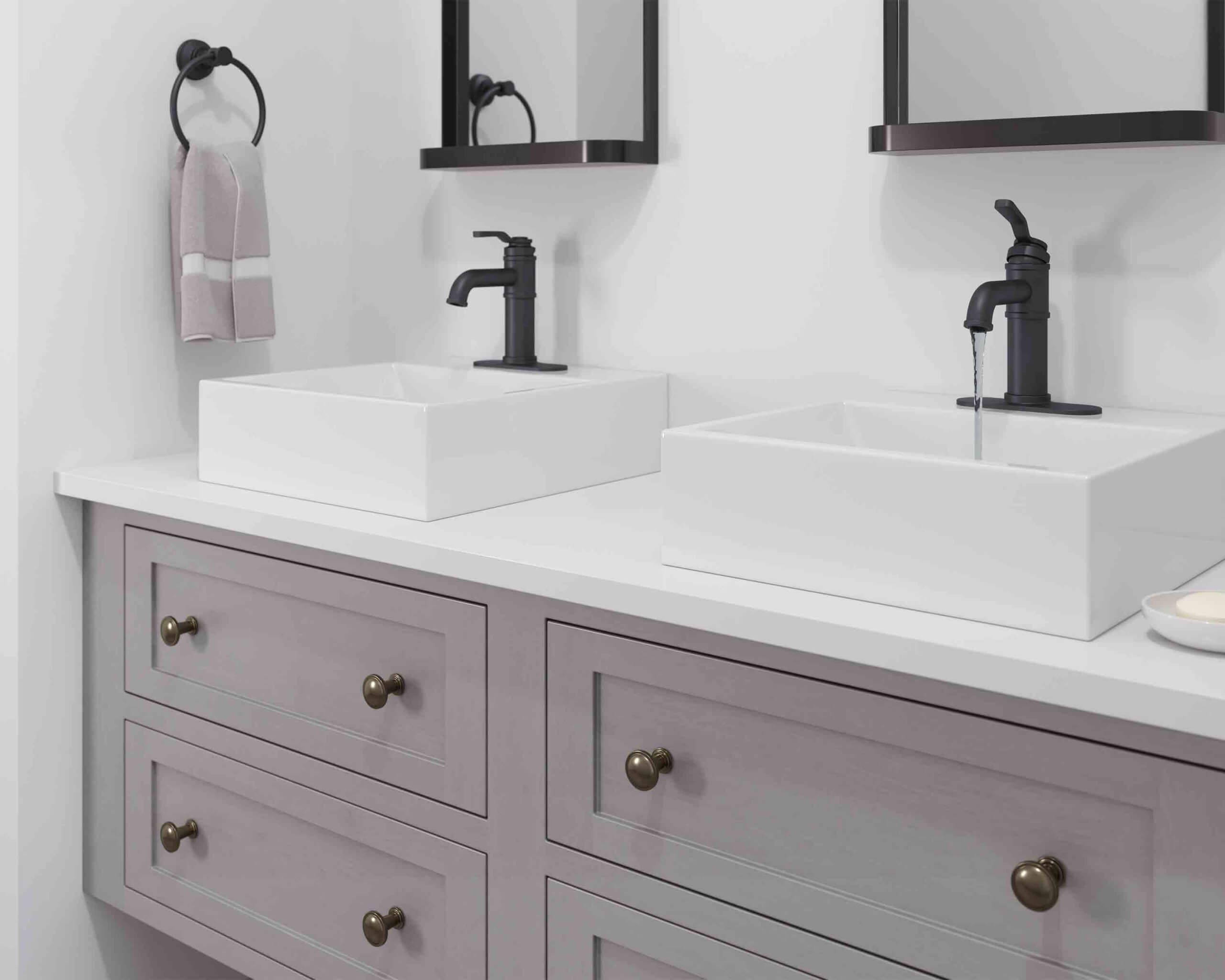 Photo courtesy of Spectrum Brands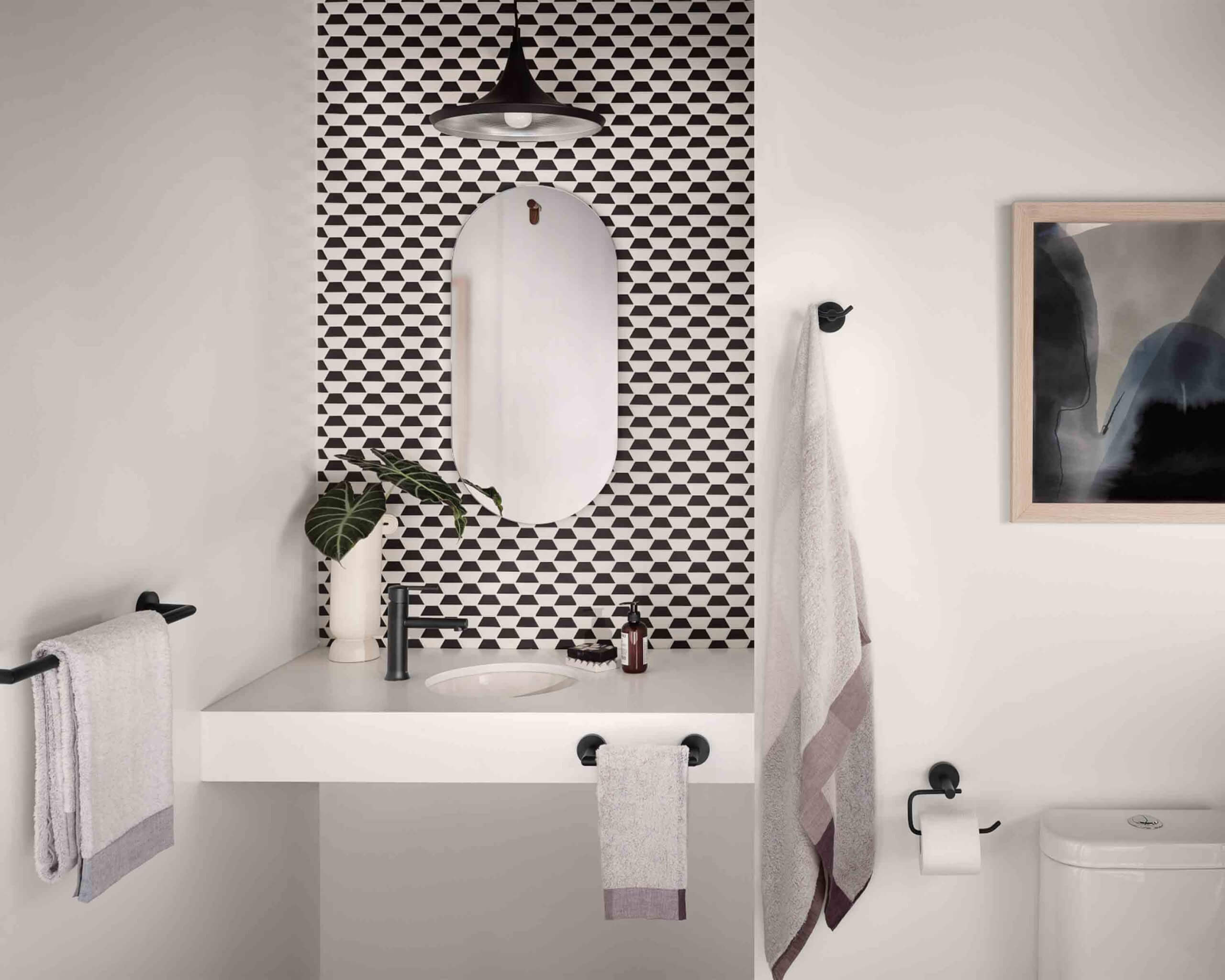 Photo courtesy of Moen Canada
Pfister has released two spray head innovations in some of its faucets designed to add convenience to the kitchen. Its MagnePfit docking feature uses magnets to secure the spray head firmly, while Auto-Align uses threaded grooves on the base of the spray head and inside the spout removes the need for manual alignment for perfect positioning.
Moen has put magnets to work in the bathroom with its Engage Handshower with Magnetix technology. Providing a powerful magnetic dock, this feature allows for easy release and secure replacement of the handshower — with eyes closed. "They also offer six spray settings, all with optimized pressure ranging from massage to combinations of soft and forceful rinse sprays, making it easy to customize your experience in the shower," Sciarra says.
Use the force: At the end of the day, there is always a question of both form and function. While homeowners want faucets and fixtures that look great and present their unique styles, they have to work.
Pfister has unveiled two innovations around the force with which water is released from its products for the kitchen and bath. In kitchens, the company's HydroBlade technology shoots a high-pressure "blade" of water to cut away hard food or grease from plates, cups and other surfaces.
In the bathroom, the company's ThermoForce showerhead technology uses a helix spray pattern to provide more coverage, using larger droplets — which the company says better retains heat — and with greater performance while meeting environmental regulations such as WaterSense.
Water conservation
The environment remains top of mind for many homeowners and — especially in the bathroom, having faucets or showerheads that have the same cleaning experience while using less water is crucial.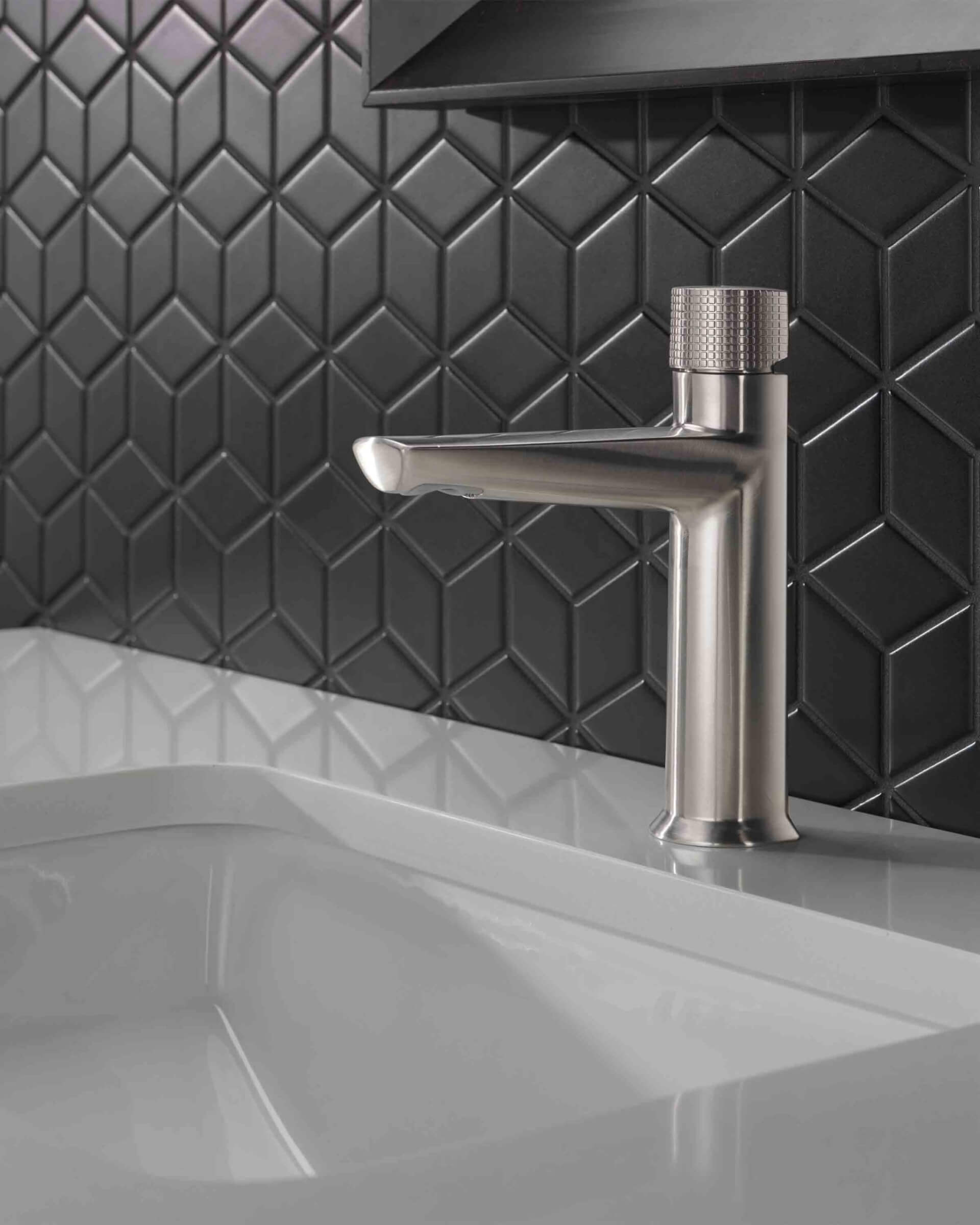 Photo courtesy of Moen Canada
On this issue, major manufacturers agree and place a strong focus. Spectrum Brand's products, like Pfister faucets and showerheads, are all designed in California, Crouch says, "so we're very conscious of the water we're using and very compliant while still trying to create the right experience."
Sciarra notes that similarly, "Moen's kitchen and bath offerings meet water efficiency criteria to help conserve water without sacrificing on performance."
Water efficiency is no longer viewed as an option but a necessity, Goertz suggests. "While years ago, water efficiency was a nice-to-have, today it's expected," she professes. "When shopping around, customers need to ensure that whatever faucet or fixture they select is leak-proof, and that it comes with a product guarantee so that if it ever does start leaking, fixing it can be covered by the manufacturer's warranty."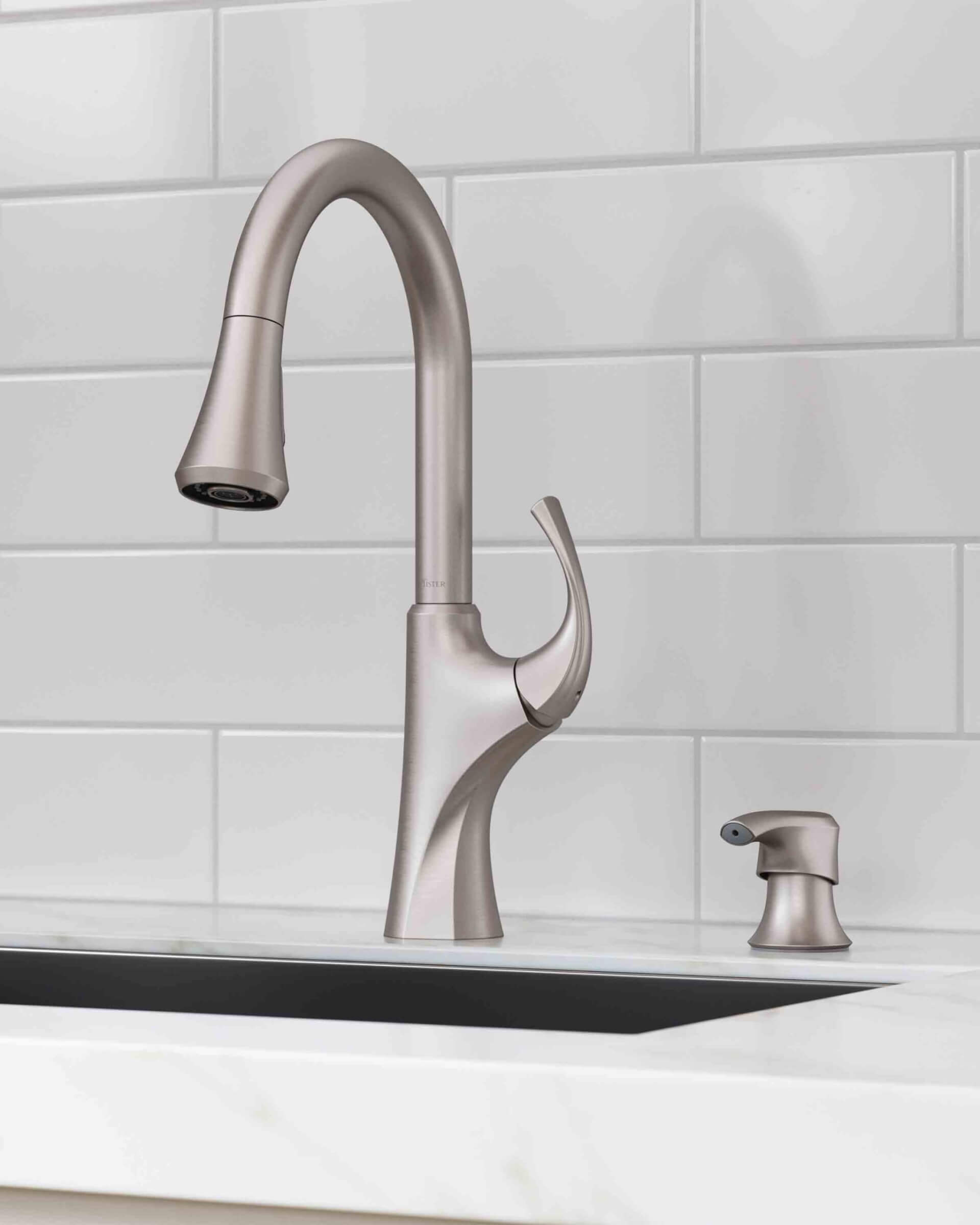 Photo courtesy of Spectrum Brands
She says her company's Delta Faucets exceed the U.S. EPA's WaterSense standard, using at least 20% less than the industry standard.
Warranties and support
Warranties, industry reputation and support are something homeowners also need to look for when shopping for faucets, Couch suggests. After all, a lot of damage can occur when water is involved.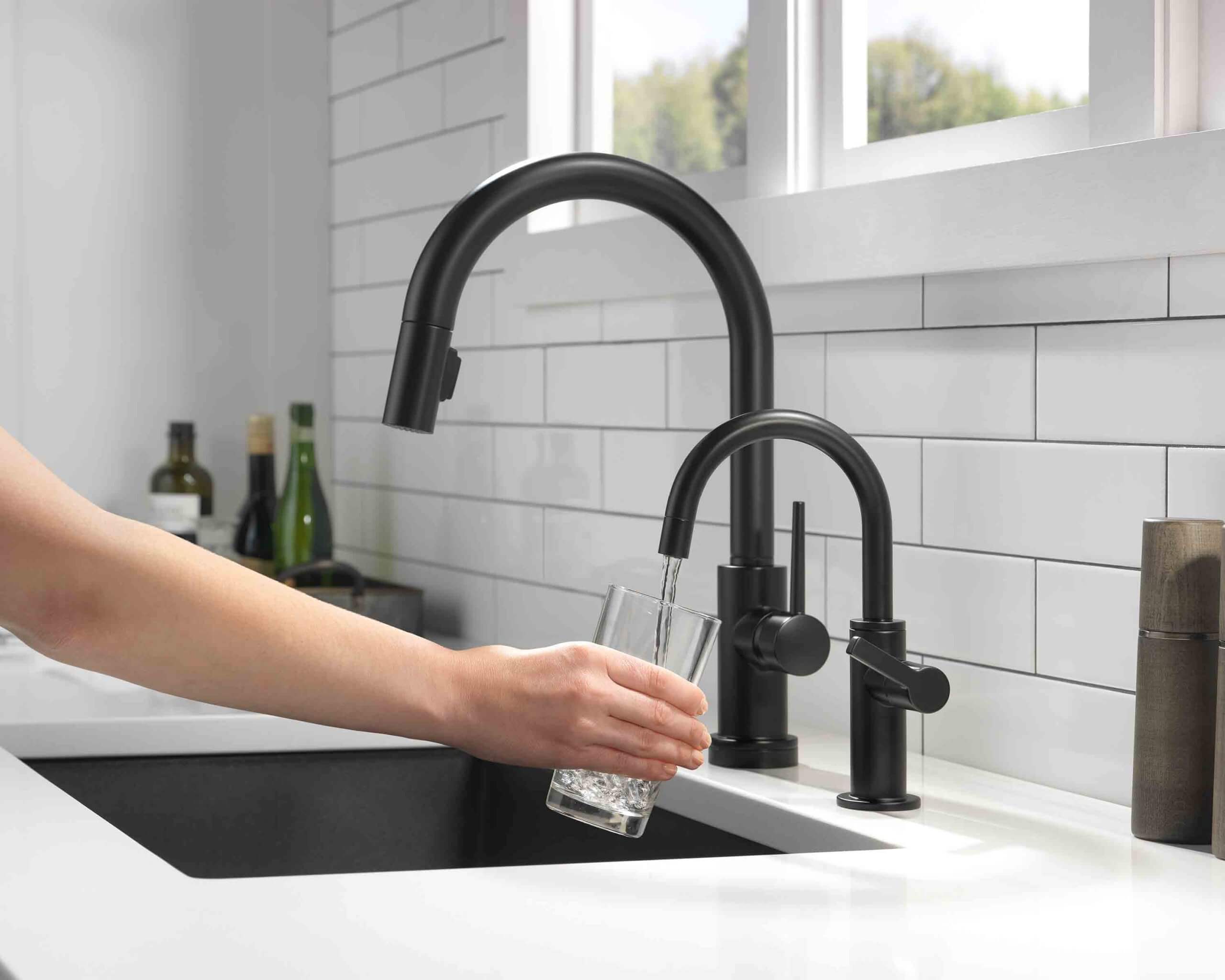 Photo courtesy of Masco Canada
"You want to make sure you're dealing with a company who has a warranty and the support to back it up," he says. "If you do nothing else, regardless of style, buy from a major brand where you're protected." —