Builders and contractors coming out of an unprecedented year may still find positive demand for windows in 2021, as many homeowners in various stages of lockdown seek ways to bring more of the outside in.
This time last year, with the spread of the global coronavirus disease (COVID-19) taking root, windows contractors and manufacturers faced an uncertain year ahead. But after an initial lull due to lockdowns, supply chain challenges and safety protocols, many homeowners started freeing up home improvement funds, and windows were an attractive option. Add the boon of unseasonably warm weather in some regions, which generates an unexpected extended building season, and things look even more promising for window installation contractors.
"If the first couple weeks are any sort of indication of how the winter months will be in Western Canada, we are poised to have an extremely good start of 2021," says Jeremy Kirbyson, vice-president of sales (Western Canada) at Ply Gem Canada Inc.
A breath of fresh air
"It's about wellness, and the positive effects of daylight and fresh air," says Mark Taylor, national sales manager at VELUX Canada Inc. It's a healthy message that the skylight manufacturer has been promoting for almost 80 years.
"With COVID and various lockdowns, as people spend so much more time working from home, so many companies are changing their work strategies, so our products are in very high demand" he says. "We're one of the few categories in the non-DIY industry that have been having a good year for demand in product."
Many manufacturers expect that trend to continue, as well as several trends around aesthetics and performance.
Paint continues its journey
Painted or colour-coated windows continue to be popular, and the trend of adding interior colour continued to grow in popularity over the last year, with black continuing to be the most prevalent choice for inside colour for a modern-contemporary look.
"Funny enough, there's actually not a huge correlation between the exterior and interior with regards to the paint colour," says Jeff Barsalou, marketing manager at Kohltech Windows & Entrance Systems. "What we're seeing is people painting inside might have a different colour on the outside or might even keep it white vinyl."
On the exterior, custom colour matching with other elements such as vinyl siding is fashionable, he says. Grey scale has grown in popularity as brown hues have fallen off. "So, people getting more creative with colour, the grey scale is where they tend to be heading," Barsalou says.
Of course, although called "painted" by many, vinyl windows offered by manufacturers today use coating techniques that adhere colour. Painting of vinyl windows isn't recommended due to expansion and contraction, notes Jeff Ward, director of new business development and customer experience at Durabuilt Windows 
& Doors.
"We use a high-quality vinyl laminate permanently adhered to the vinyl, which is very robust, blocks 80% of infrared heat to perform well long-term," Ward says. "Obviously in Canada, when you've got black windows facing the sun for 16-hour days in the northern provinces, you don't want fading, shifting or warping. So, vinyl is not only durable, but really high-performance."
"For colour application, consumers should consider acrylic wrap as an application," says Tracy Nadiger, director of marketing at All Weather Windows. "It is much more durable than paint and has a 20-year warranty."
Performance demands
Aesthetics are what homeowners like to talk about, but performance is critical to the overall comfort of the home. Which element of performance features rank highest depends on the region; for example, watertightness looming large in B.C., while airtightness is key in the Prairies, Kirbyson notes. He adds that PlyGem is prepped for 2021 with the latest trends and features customers are looking for provincially.
Of course, energy efficiency is even more top of mind with homeowners than in recent years, especially with various provincial governments having ramped up rebate programs, Kirbyson says. Stricter than those a decade back, many of the rebates available today are aligned with energy guide ratings.
"Energy efficiency still drives a lot of the consumer purchasing decision in windows," Nadiger says. "So triple pane is most common now in renovation. In new construction, large glass size and black colour continue to be popular."
As homeowners look to large glass to let in more light, performance-related technology becomes more crucial.
"It really goes against the performance rating requirements for the fenestration industry, but more and more people are looking for the big glass walls—as much glass as they can get—and interestingly enough that's counter intuitive to
what building codes and the push towards energy efficiency," says Scott Targett, president at Targett's/Global Windows and Doors.
Mastering both the yearning for greater light and the pressure for better energy performance is no easy task. The technologies and features found in products—such as triple pane, dual- and triple-glazing, low-e coatings and more—become increasingly important, an opportunity for contractors to add needed value and make margins while ultimately filling the same space.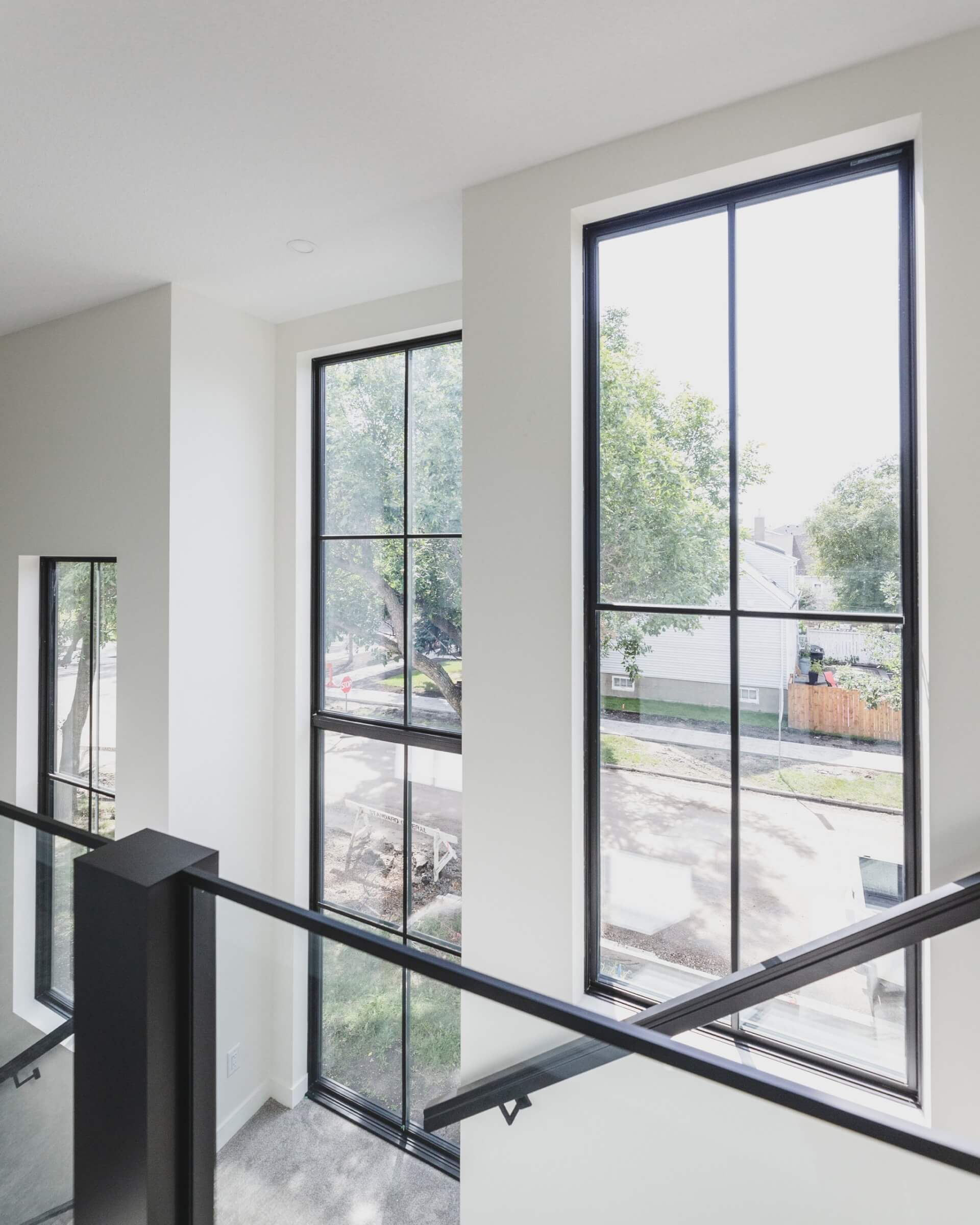 Photo courtesy of All Weather Windows
 Professional installation But it isn't entirely as straight-forward as installing past windows. Higher-performing large windows are heavier as well as more costly. "More caution has to be brought to the handling of these windows, especially when they are coated," points out Allan Doyle, vice-president of development and engineering at Global Windows and Doors. "There's an extra level of care that needs to be there."
That level of care extends to the safety of the workers handling the windows, Targett adds. "As they get heavier and more awkward, they present risks. Slow down and pay attention to the ergonomics. Understand where the pressure points are," he reminds contractors. "The cost of replacing a broken window is a lot less than that of putting an employee on workman's compensation."
The skill at installation will directly affect window performance, and contractors should recognize this, fully familiarize themselves with the manufacturer's installation guidance.
This is an important distinction compared with products that are DIY-safe, making windows a job only for skilled contractors, and lately those familiar with current installation techniques.
"Installation of windows and doors is paramount to their performance," says Marco Greco, chief executive officer at Ostaco Windows and Doors. "I would highly recommend that unless someone is in the trades, and specific to framing and finished carpentry, it's not something they attempt."
After all, even the best system will perform poorly when improperly installed. In fact, windows dealers and manufacturers suggest many, if not most, service calls are due to poor installation methods.
"For contractors specifically, they should understand how easy or difficult the window is to install," Nadiger says. "It makes their life easier and it ultimately should save the consumer and contractor time and money and mitigate any future issues."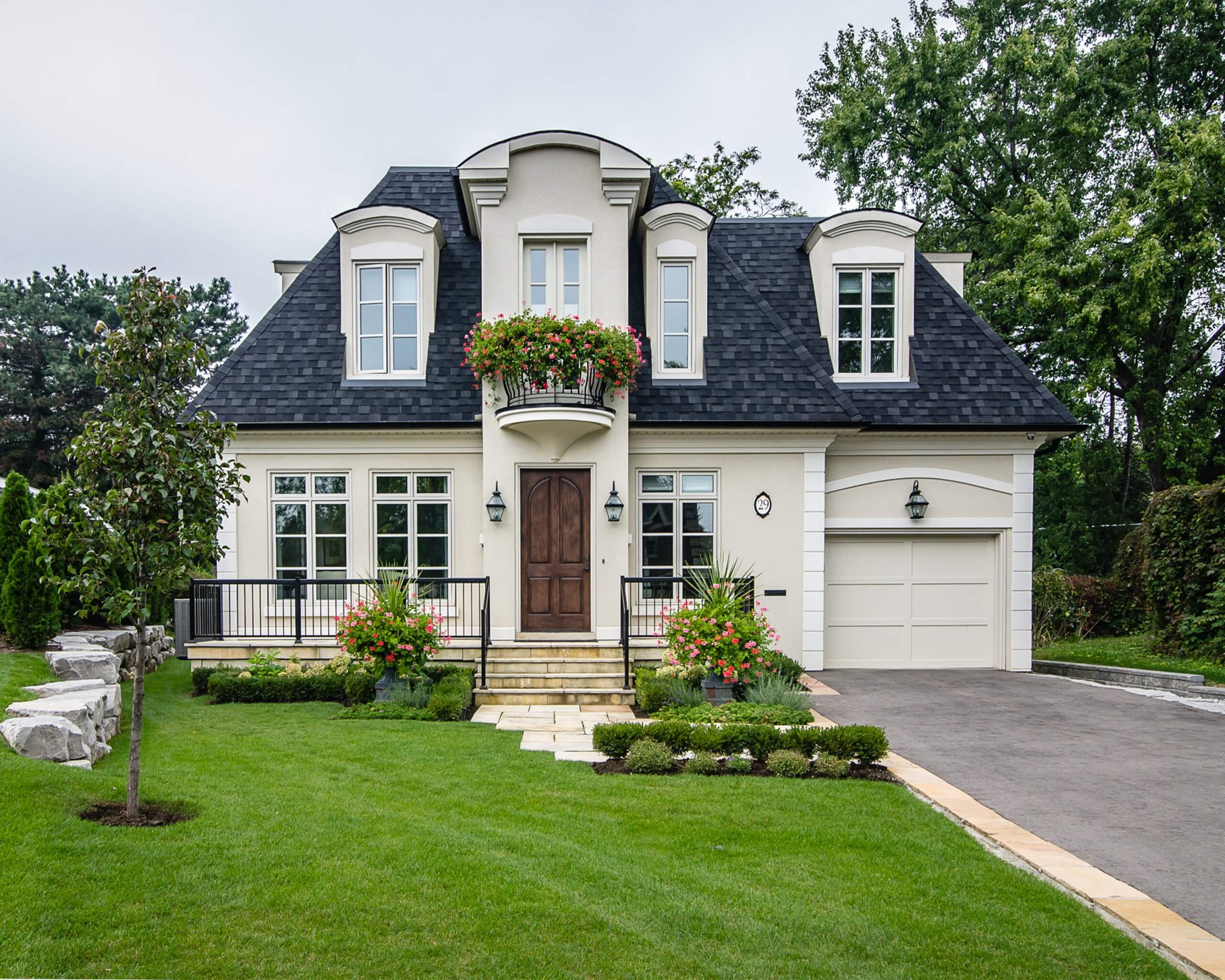 Photo courtesy of Ostaco Windows and Doors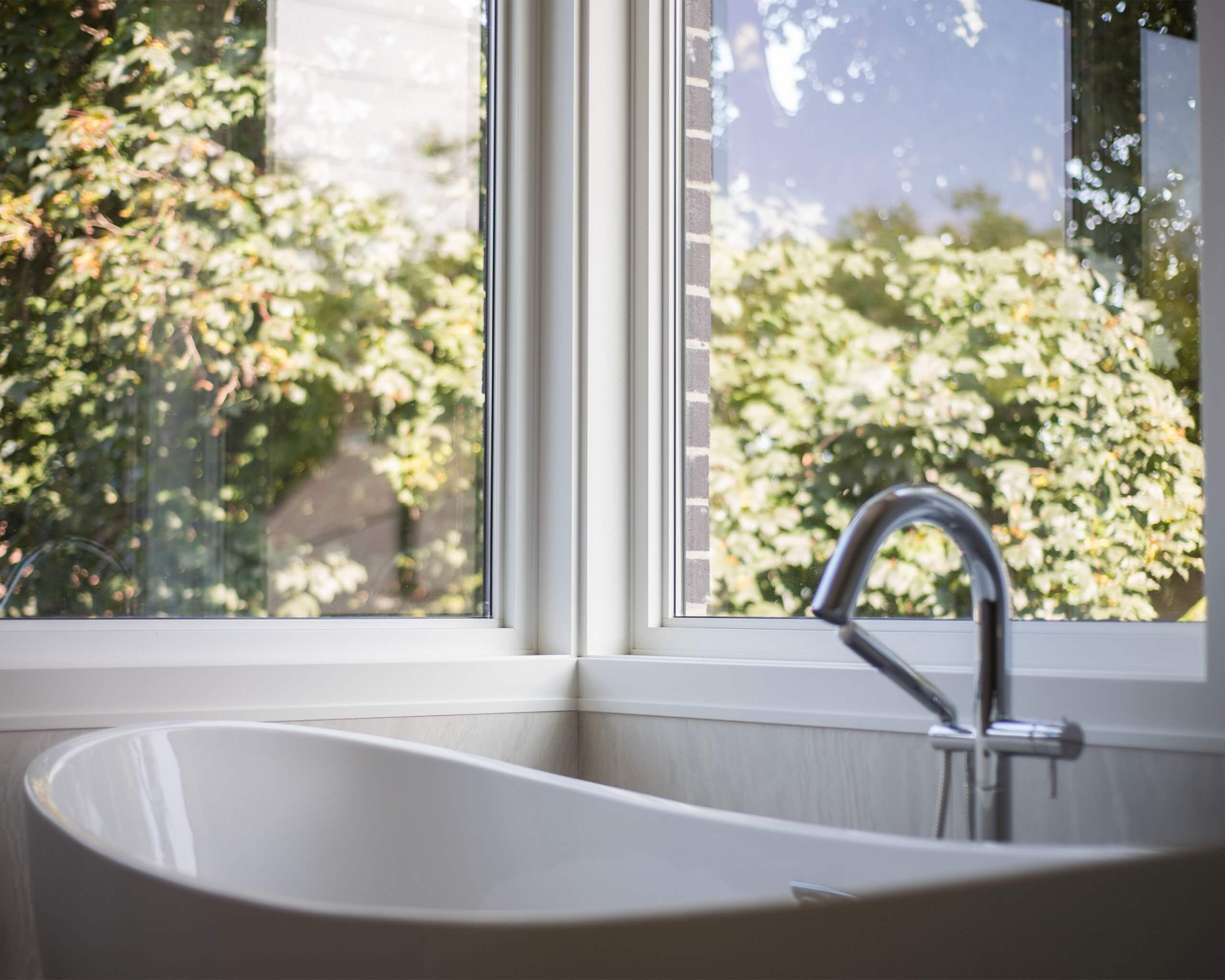 Photo courtesy of Ostaco Windows and Doors
Making the most of 2021
With the global pandemic still raging on, uncertainty around the year ahead continues. As lockdowns and quarantine continue, and business ebbs and flows, contractors hoping to make the most of 2021 need to be open-minded regarding opportunities and keep in touch with their customers and prospects.
"The only thing we can do (during lockdowns) is phone calls and Zoom calls, and in times of need the people close to you are those by your side," Greco suggests. "So, be close with your customers, understand the ebbs and flows of their marketplace, and that we are in uncharted waters. There could be a potential boon."
"There could be a very quick turnaround of fortunes, so open communication is critical, but also using any downtime to use social media to reach more people." —