After two years of unparalleled growth, the siding business continues to go strong into 2023.
Like many categories of building products, exterior cladding has been no exception to the unexpected boost that came from covid-19 lockdowns and the increase in remote work. While not something householders see every day from the comfort of their abode's interior, many have used the last few years to spruce up their homes' facades — making siding a natural, and affordable, way to increase curb appeal.
"It's not a different story than the rest of the (LBM) industry," says Wade O'Reilly, Vice President of Retail Sales at Kaycan Ltd. "A lot of renovations happened over the last few years, which has been really good. Plus, the new construction side of the business has still been very strong."
O'Reilly sees the first half of the year continuing to hold relatively steady as so many siding contractors across the country already have so much work lined up that they simply haven't been able to tackle yet due to the challenge of finding skilled labour. "I feel up to June we'll still be pretty brisk," he says. After that, of course, who's to say?
Still, O'Reilly predicts new construction will still provide steady business in the second half and that things could see "maybe a bit of a drop."
STEADY GROWTH AND A CONTINUED HIGH
It's a sentiment echoed by other leading siding suppliers. "Once we realized the world wasn't going to end and people started looking at projects around their house, we've had a lot of growth," says Eric Peloquin, Manager of Retail Sales at Gentek Building Solutions. "It's been fairly steady."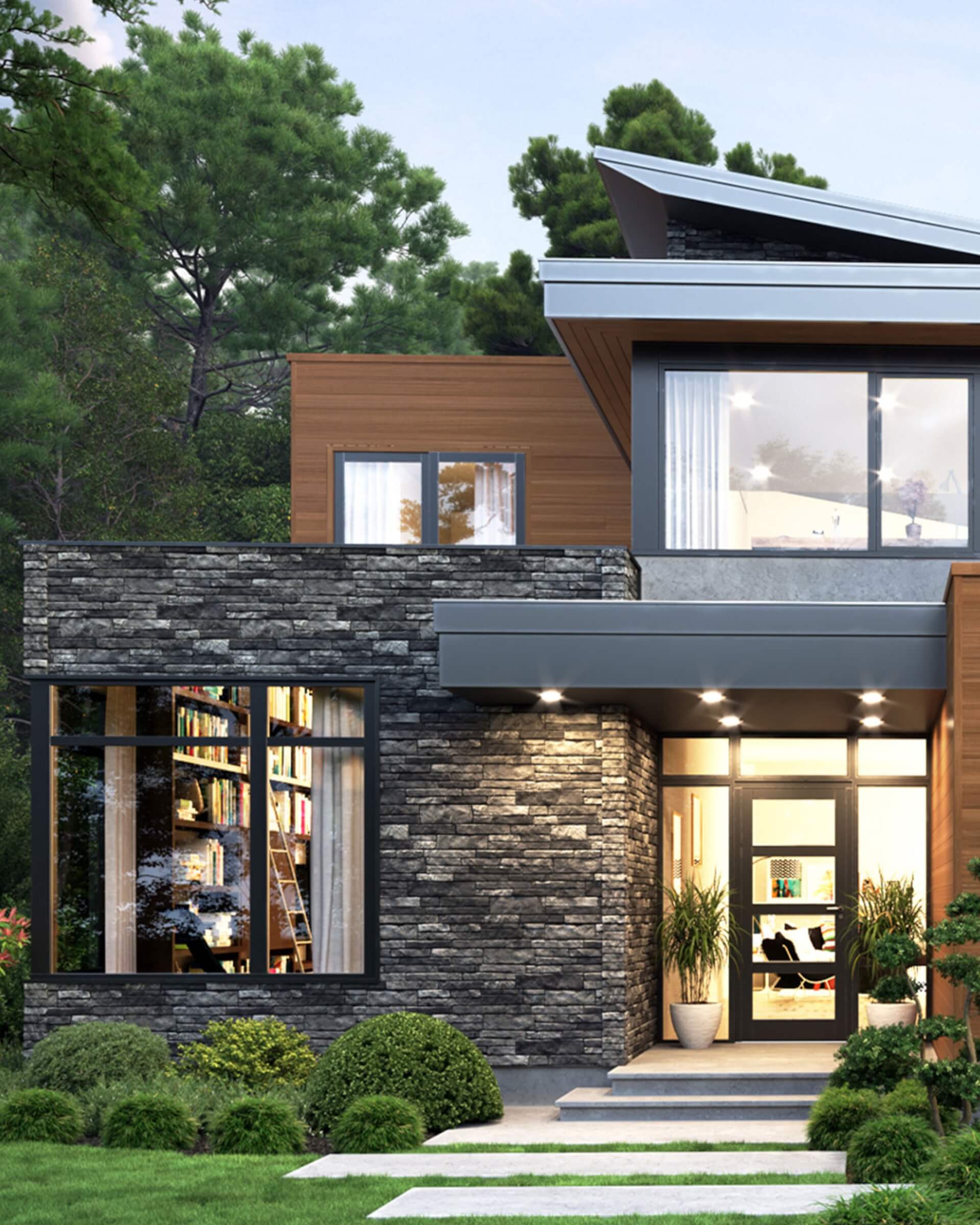 Photo courtesy of Royal Building Products
 All signs point to a year with fewer supply chain struggles, and some top vendors have improved their abilities to meet demand over the past two years.
"While supply chain issues affected many manufacturers over the past year, Mitten was fortunate to not place customers on allocation," says Richard Hill, Vice President of Marketing at Mitten Building Products. He attributes this to the company being part of Cornerstone Building Brands, its strong supply chain infrastructure and many branches across Canada.
Although Q4 2022 data from the Canadian Home Builders' Association (CHBA) suggests interest rate hikes have had an extreme effect on reducing housing starts, many siding manufacturers say solid new construction continues to create demand. One reason is population.
"There's been a greater demand for residential construction in Canada due to the population growth of about 435 000 people, we do anticipate for there to be a higher demand of vinyl siding with no forecast of supply issues in sight," says Mical Kasweka, Marketing Manager at Royal Building Products.
DARK TONES AND MODERN FARMHOUSE DESIGNS
The trend toward darker tones — and the bold, modern statement they make — is continuing into 2023, siding vendors say, but there are outliers.
"Darker colours are still a thing, and a lot of our vinyl siding is tied to what's going on with (aluminum) soffits and fascia. It seems you can never get enough black," Peloquin says. "But another trend we're seeing is a return to white, and softer colours like clay, and blues."
He notes how this more contrasting style of darker window and door trims, and lighter siding, harkens back to old farmhouses.
Hill says his company's new line of Dark Roast trims push the boundaries of vinyl siding, offering "the darkest trims in the industry." They are helping homeowners achieve a contemporary look that is maintenance-free and built to last.
Helping achieve that popular modern farmhouse aesthetic are wider profiles and an increase in vertical profiles. All major siding providers note that board and batten profiles are on the rise, and as with other building products, the appearance of real wood.
"It used to be more of an Ontario thing," O'Reilly says. "But it's popular now across provinces."
"Every builder or person is looking at how to increase curb appeal now. They want their house to look different."
That's why O'Reilly predicts 2023 might be one of the biggest years for vinyl siding. Its ability to cost-effectively refresh the look of a home, while reducing maintenance and having improved colour fastness, on a budget as banks crack down on mortgages and loans. "I see a lot of vinyl siding in application, as opposed to cement or Hardie board."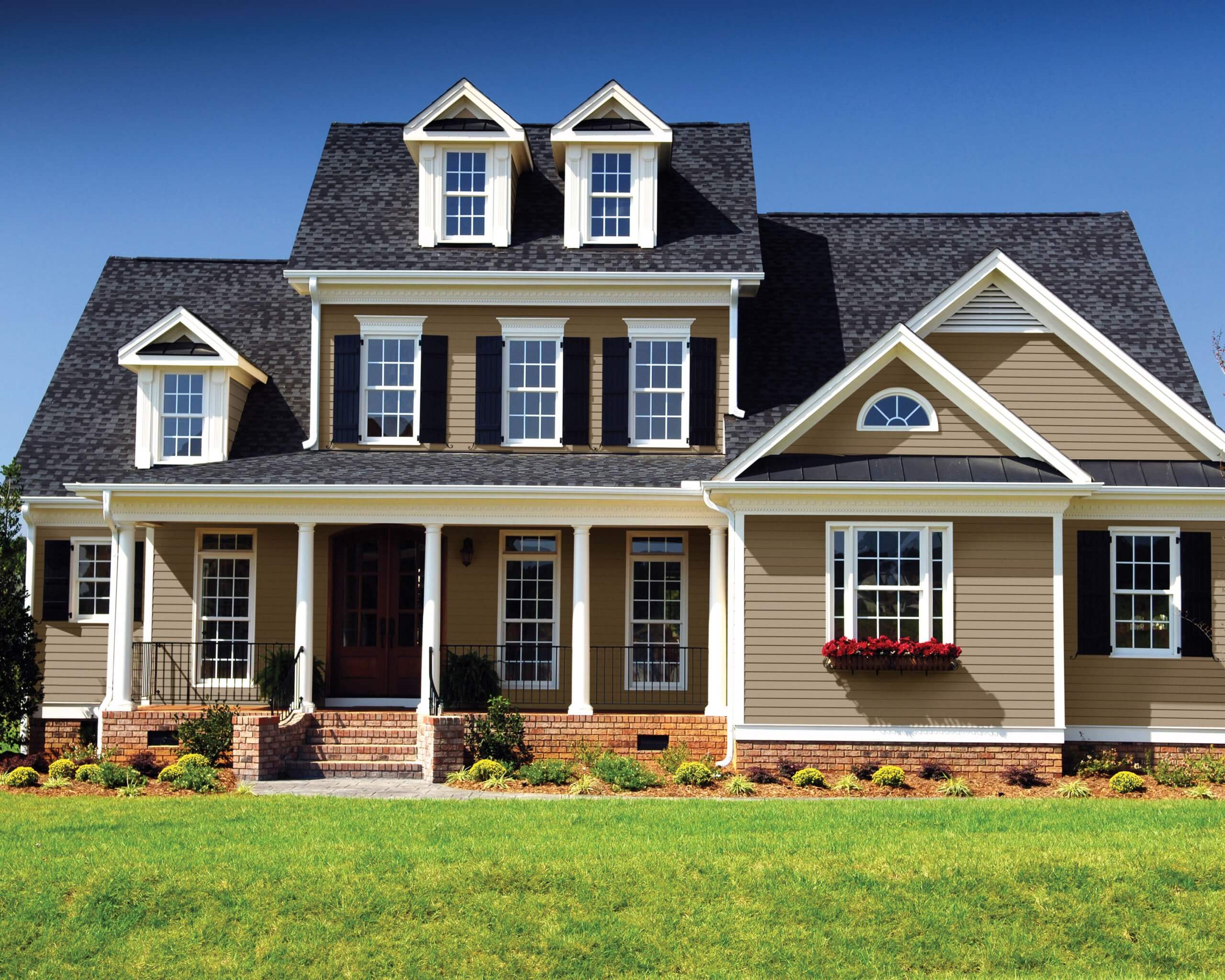 Photo courtesy of Gentek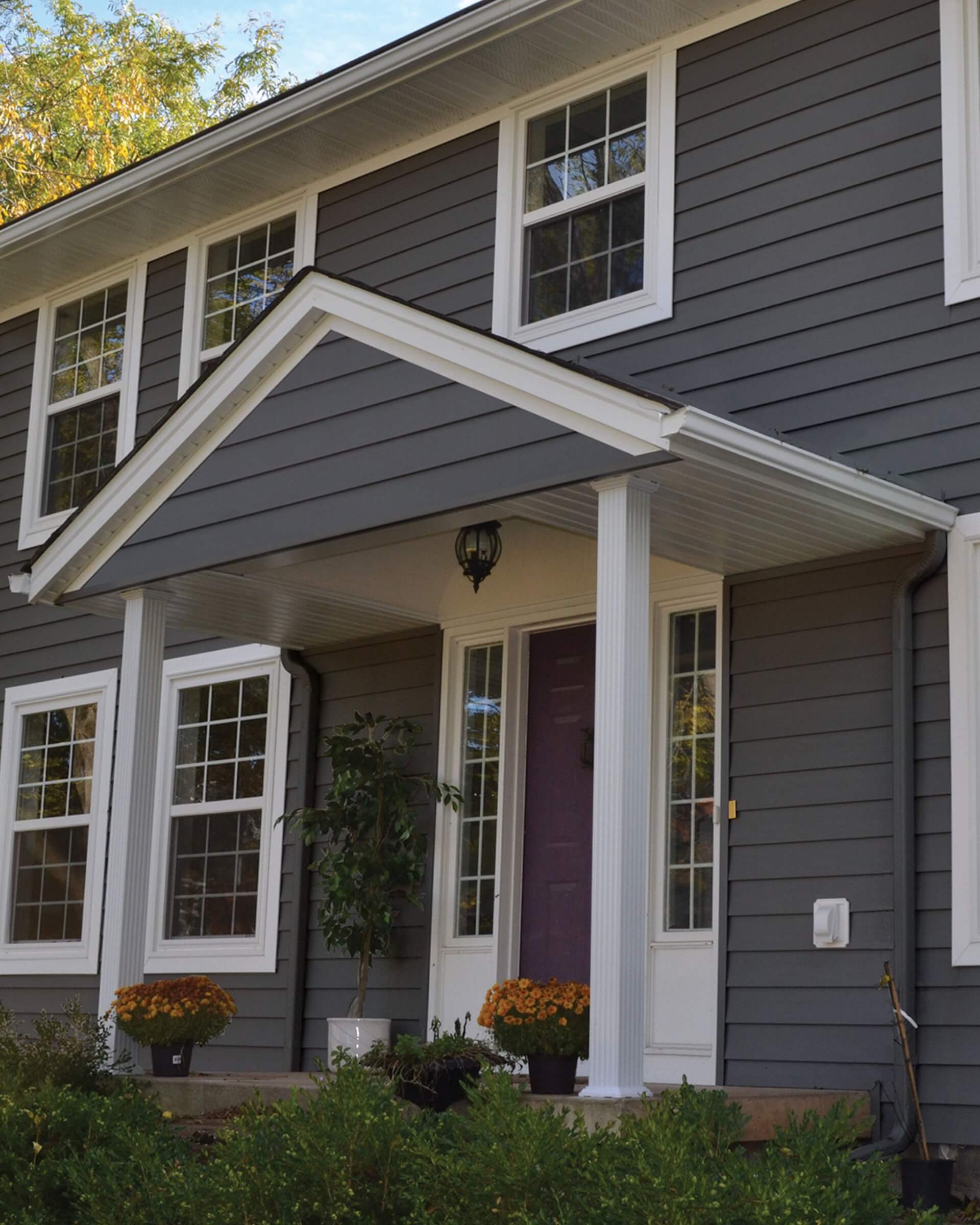 Photo courtesy of Mitten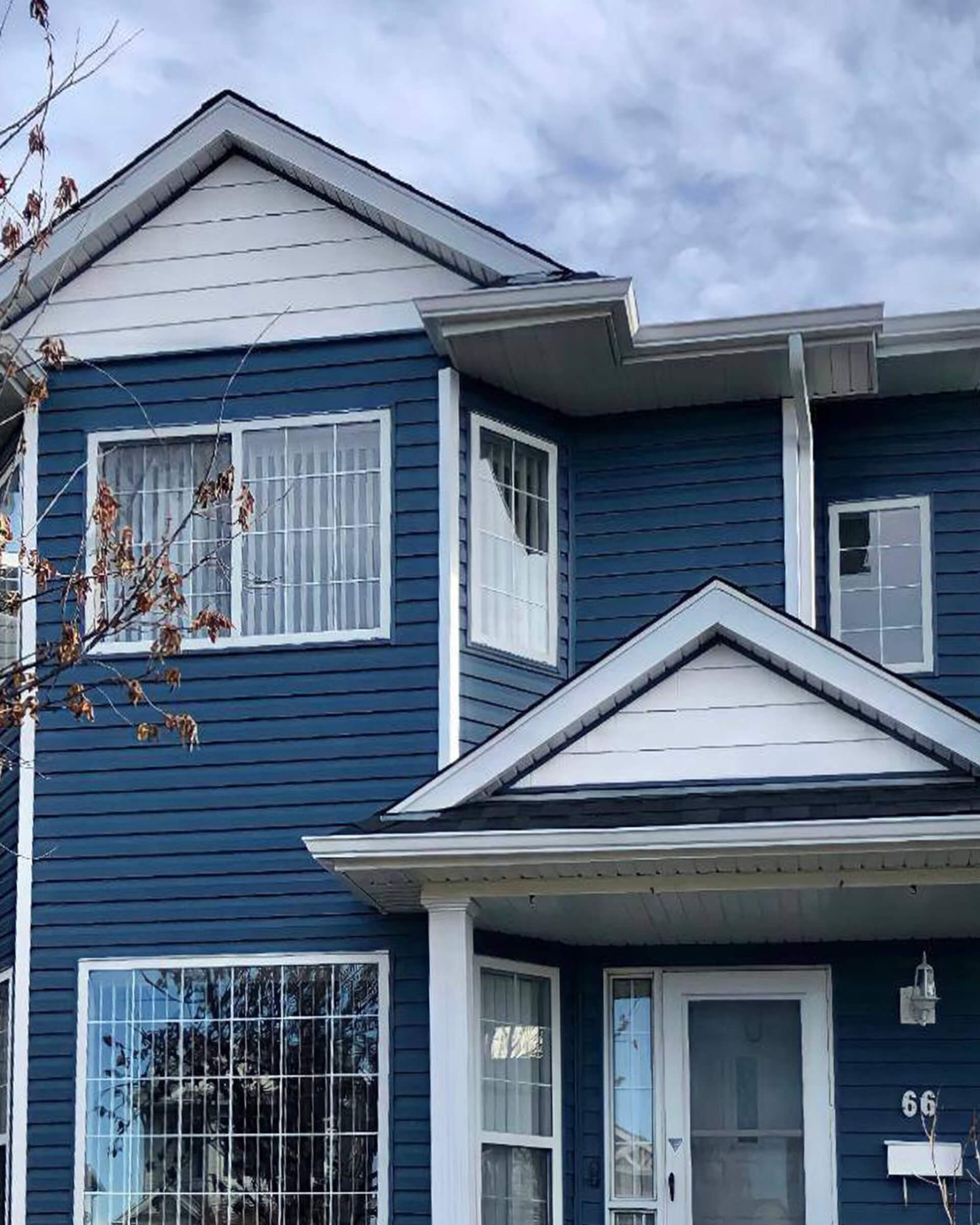 Photo courtesy of Kaycan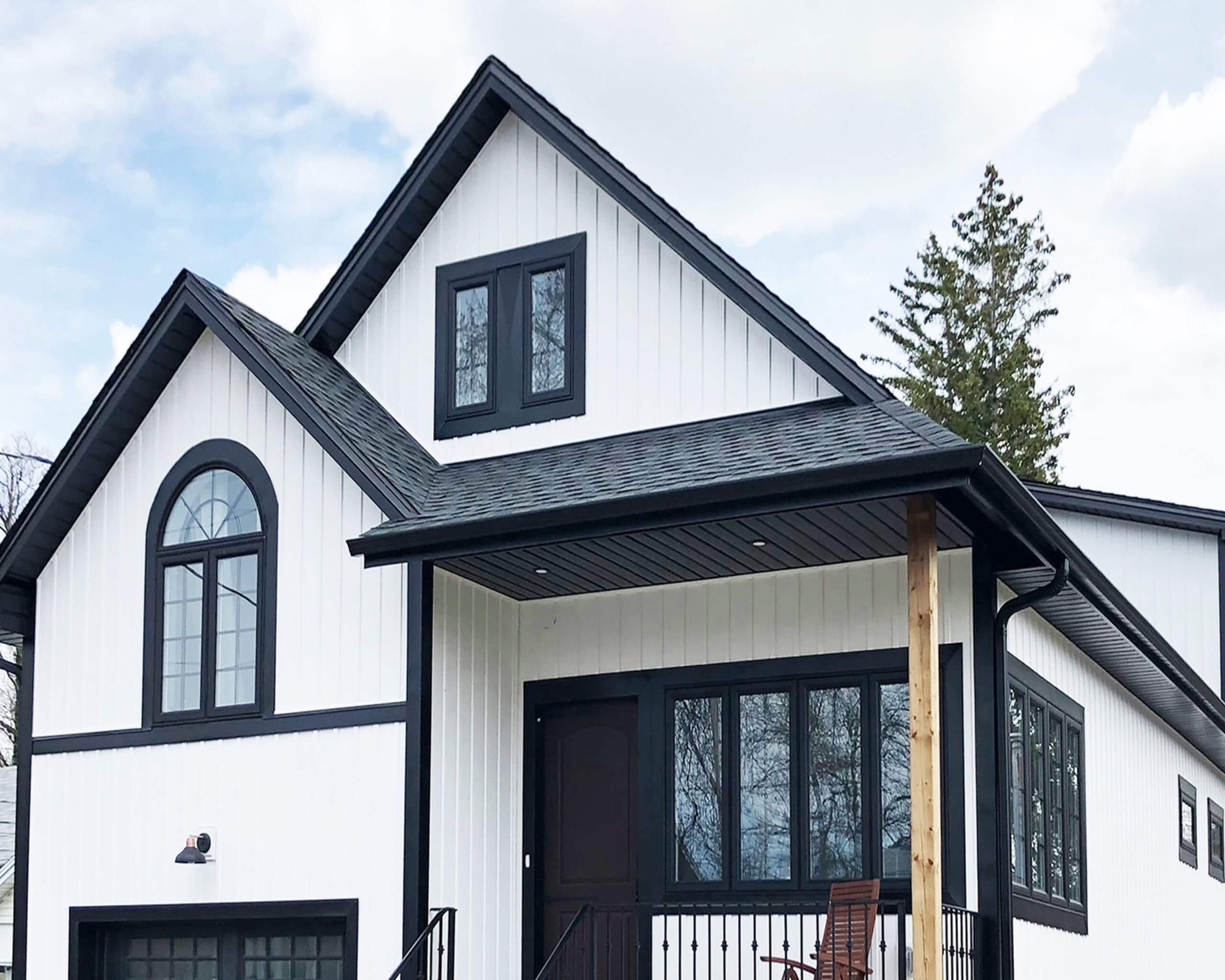 Photo courtesy of Kaycan
SUSTAINABILITY AND THE CHANGING ENVIRONMENT
Peloquin points to sustainability as another major trend influencing siding decisions in the year ahead.
"People are more aware of the environment, and they want products that are sustainable. They want them to have less impact on the environment," he says. "And research has proven that vinyl siding, in general, has less environmental impact than fibre cement or brick and mortar."
While new siding must be functional and generate curb appeal, homeowners are also looking more closely at the total lifecycle impact of the products they put on their homes — from sourcing to manufacturing, to use and finally disposal. "It's got to fit all those criteria," Peloquin says.
Climate change resulted in Canada seeing more than its fair share of extreme weather last year, with Western Canada hit particularly hard. While this may be prompting Canadians to consider environmental impact more heavily, it also means siding (like roofing) must be prepared to handle what is — sometimes literally — thrown at it.
A hailstorm that hit Calgary and Southern Alberta last June caused a reported $1.2 billion in insured damages, and environmentalists suggest the Prairies could see more similar large hail events but fewer days with hail altogether in the future. "What we do is we only provide high-gauge products in Western Canada," says O'Reilly.
He's not alone in seeing the impact of recent weather on the siding industry. "Weather-related events, such as hurricanes, hailstorms and floods can have a significant impact on siding and the contractors who work with it," Kasweka says.
"The high winds and flying debris during weather-related events can cause major damage to the siding and require repairs or replacements. Also, flooding can cause moisture damage to siding, leading to rot and mold issues."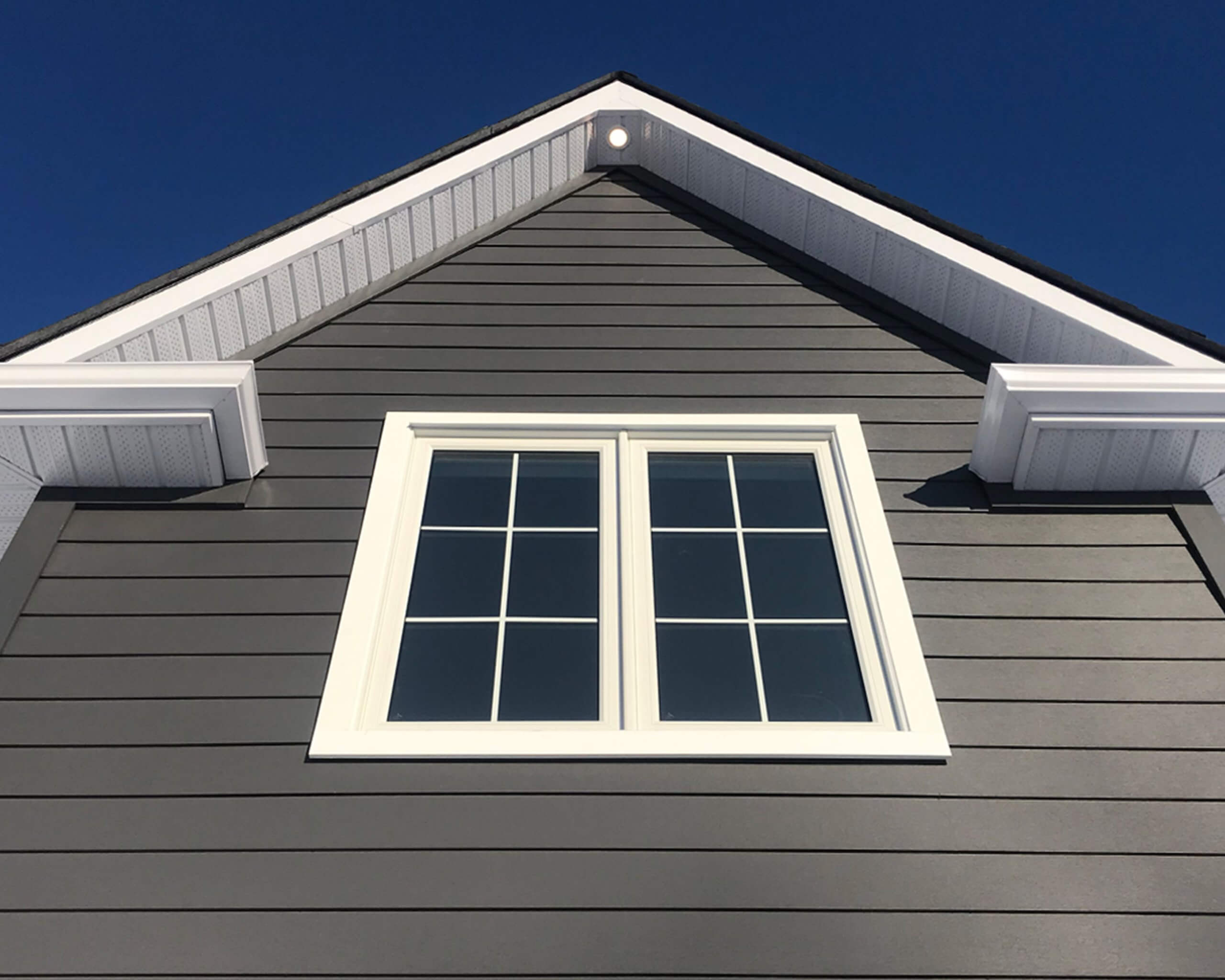 Photo courtesy of Royal Building Products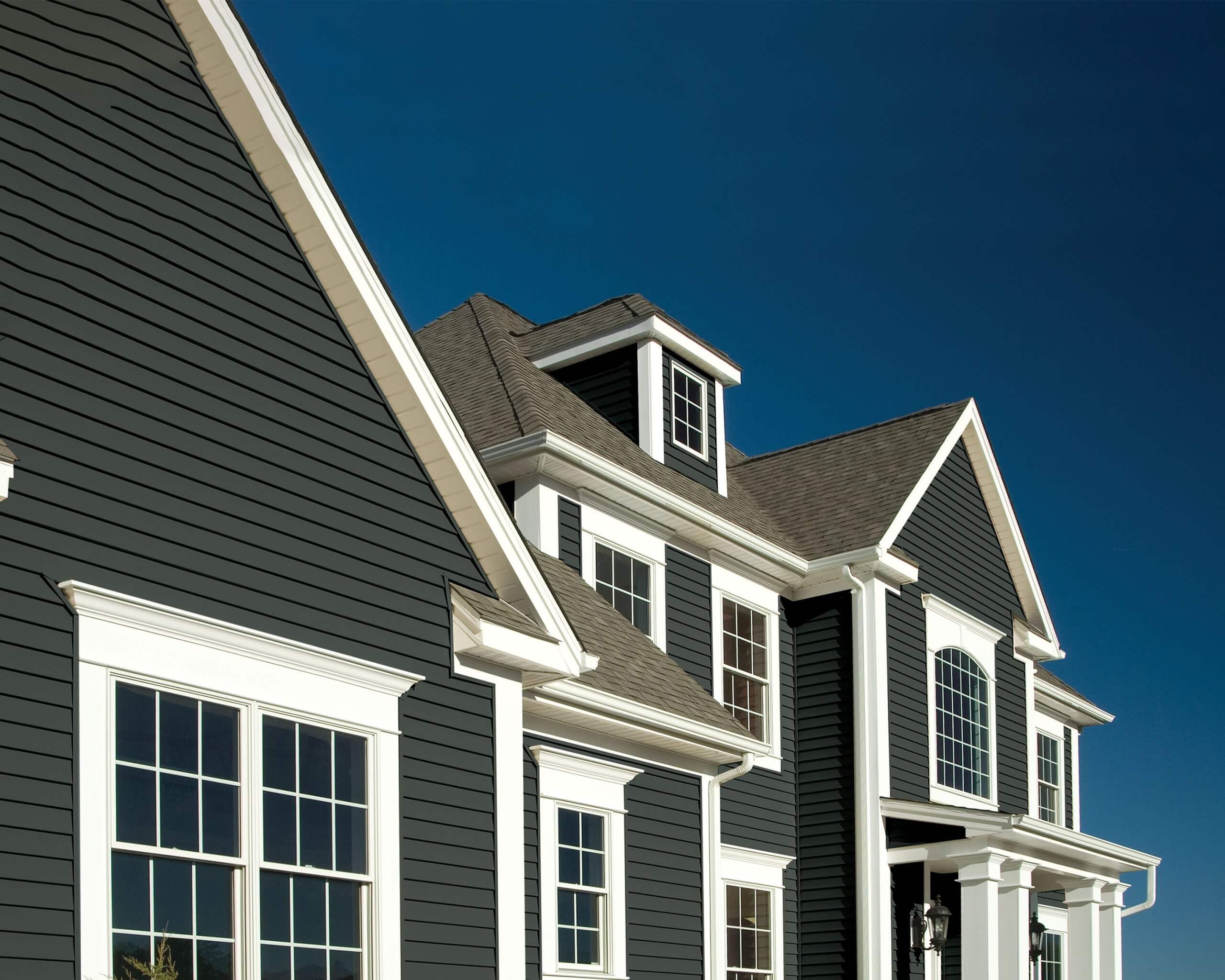 Photo courtesy of Gentek 
He says it's important that contractors pay close attention to product quality, pointing to her own company's solutions that withstand hurricane-force winds of up to 245 km/h. At the end of the day, while top-quality siding is designed to withstand the climate, it being well- and properly installed is crucial to avoiding call backs.
"If it's not installed well, it's not going to perform well," Peloquin reminds contractors. His company's vinyl siding and ALIGN Composite Cladding are designed with a double nailing hem, or reinforced hem, respectively, to avoid being blown off.
GROWING BUSINESS THROUGH TRUST
In addition to doing great work, the key to growing business in 2023 for specialists in siding is an essential tool every contractor should have in their tool kit: communications.
"Communication is key," Hill espouses. "An open and consistent dialog with all stakeholders, including homeowners, is so important to ensuring projects stay on track, are completed on time and everyone is happy."
"If everyone is involved and aware of the project plan and progress, it creates to best possible chances for success and future growth." —