As scientists warn about the Earth's changing climate, it is important to consider the impact of those warnings on different aspects of our everyday lives, including the dwellings in which we live.
When considering home options, most look at size and appeal, however how much consideration is given to the area that provides the most shelter and protection from the elements? With considerable changes in forecasts on the rise, it is time to give a little more attention to the area of a home most impacted by Mother Nature, the roof.
"As more severe weather events such as, high winds, as occurred in the May 2022 wind storm in Ontario and Quebec, fierce storms, such as Hurricane Fiona in September 2022, and damaging hail, as seen in Western Canada, are on the rise, consumers are being driven to evaluate products for their needs and are becoming more educated regarding performance products that are available in the marketplace" explains Malcolm Orr, National Accounts Manager, IKO Industries/CRC. "Some examples of such products are IKO Dynasty and Nordic shingles."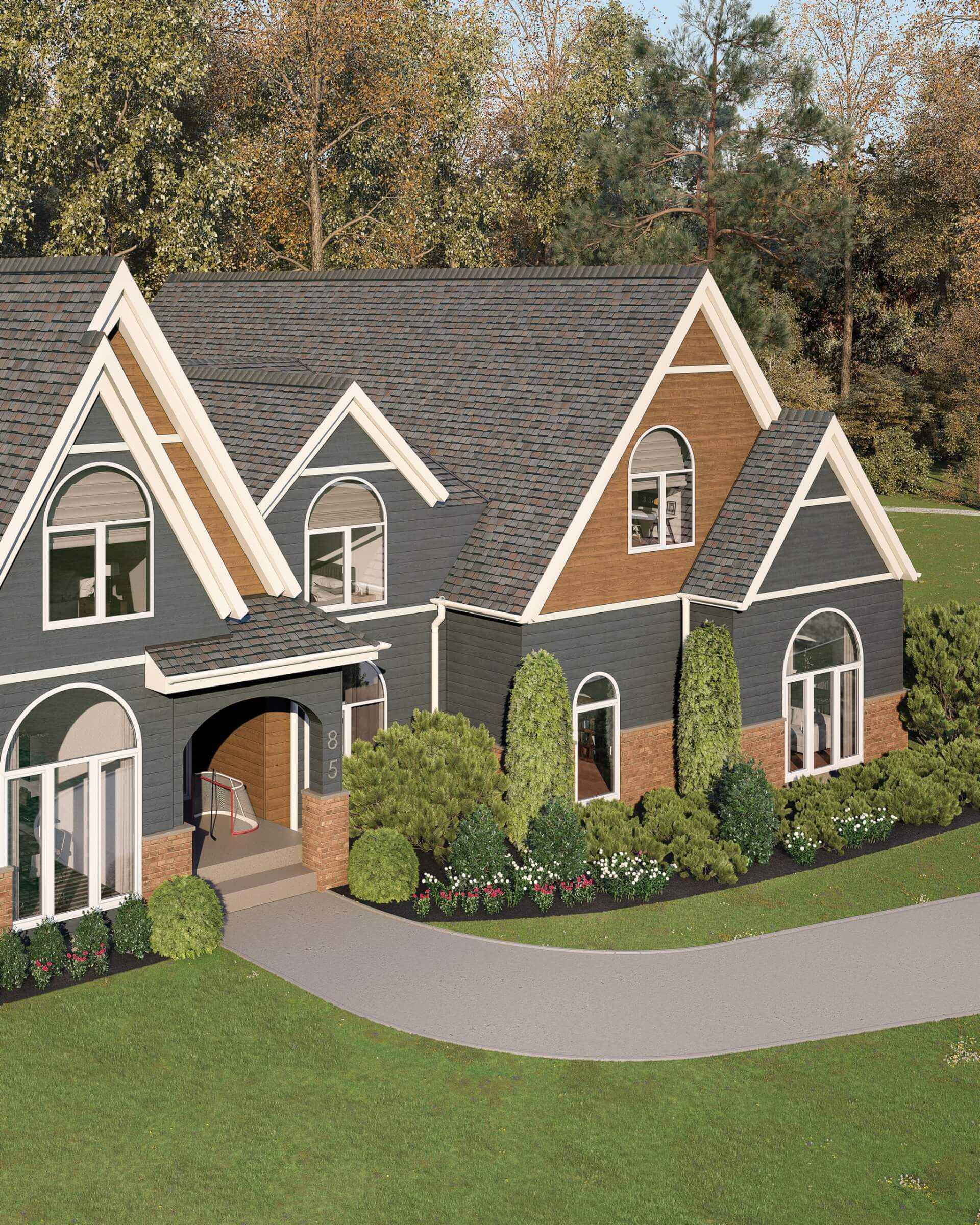 Photo courtesy of Building Products of Canada Corporation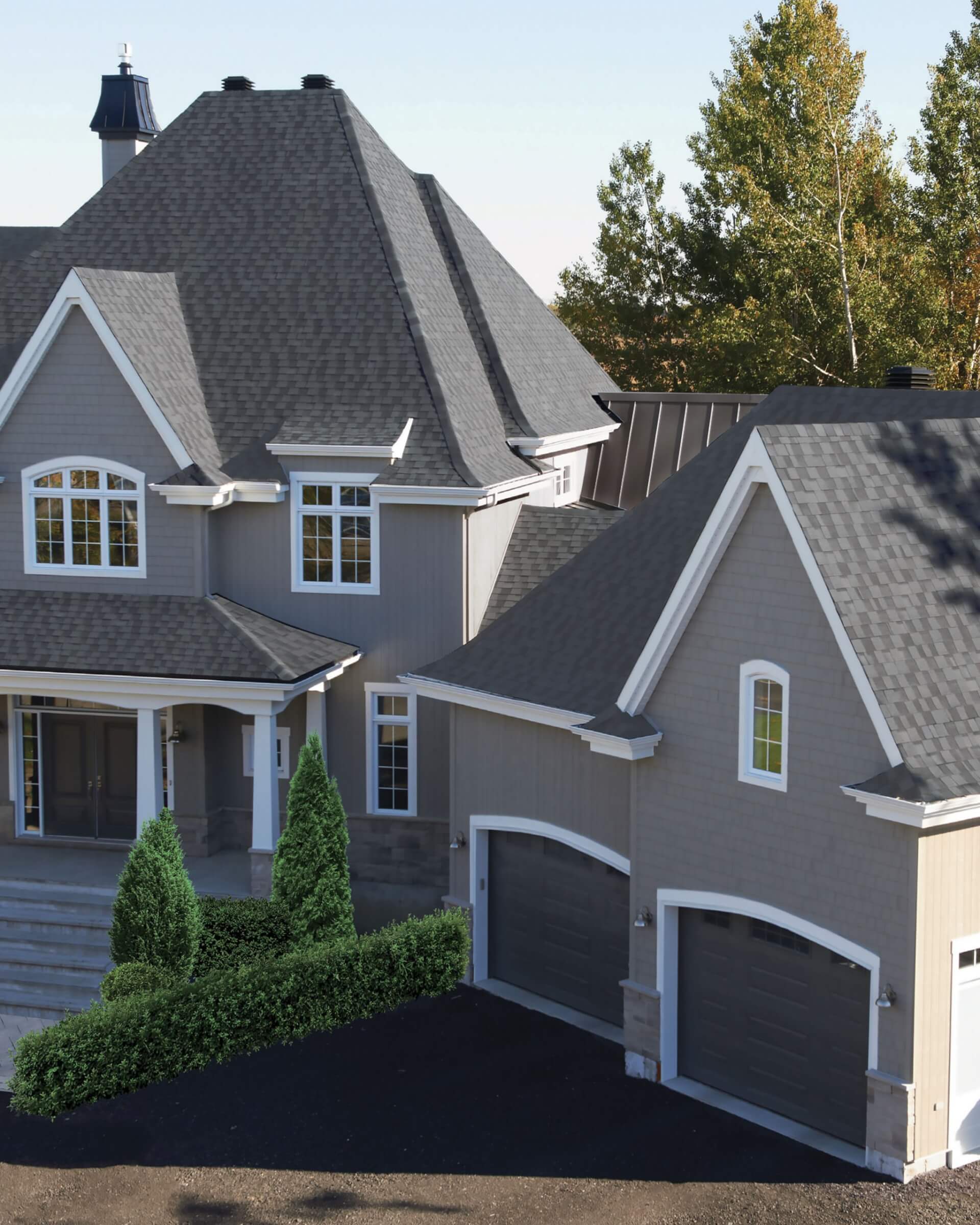 Photo courtesy of Building Products of Canada Corporation
Analyzing climate and choosing the product best suited for it, is a factor that BP Canada's Marketing Director, Nathalie Lambert, agrees is important. "For instance, in hail-prone areas, a shingle like BP Canada's Vangard, with a UL-2218 class 4 Impact Resistance rating (which is the highest rating possible for asphalt shingles) will give you the extra protection you need" she explains. "In high-wind areas, homeowners will want to choose shingles with the best protection against wind blow-offs, such as BP Canada's Manoir shingles, which are equipped with Weather-Tite® Plus enhanced dual sealant bands, and are backed by a warranty against winds of up to 220 km/h — no special high-wind installation method required!"
At Owens Corning, they are also meeting the challenge presented by the elements, as David Flood, the company's Commercial Sales Leader of Canada, explains: "Changing weather patterns across the country continue to challenge all roofing manufactures. Stronger storms and more frequent weather events continue to drive our Science and Technology Engineers to keep developing some of the best performing products, like our Owens Corning SureNail."
The best part is, when investing in superior products to protect one's home, one is in turn helping to curb the environmental crisis. "We are constantly striving to offer the highest-quality materials possible, so that they last longer," states Lambert. "That way, their environmental impact is reduced to a minimum. Modern-day technology also makes it possible to recycle materials that were once destined to fill up landfills."
With care for the environment becoming important to all manufacturers and homeowners alike, Geoff Bernstein, Director of Marketing at Vicwest Building Products confirms that "The trend in metal roofing is being driven by a number of factors but primarily due to homeowners demanding roofing solution that will provide them with a combination of design, performance and sustainability."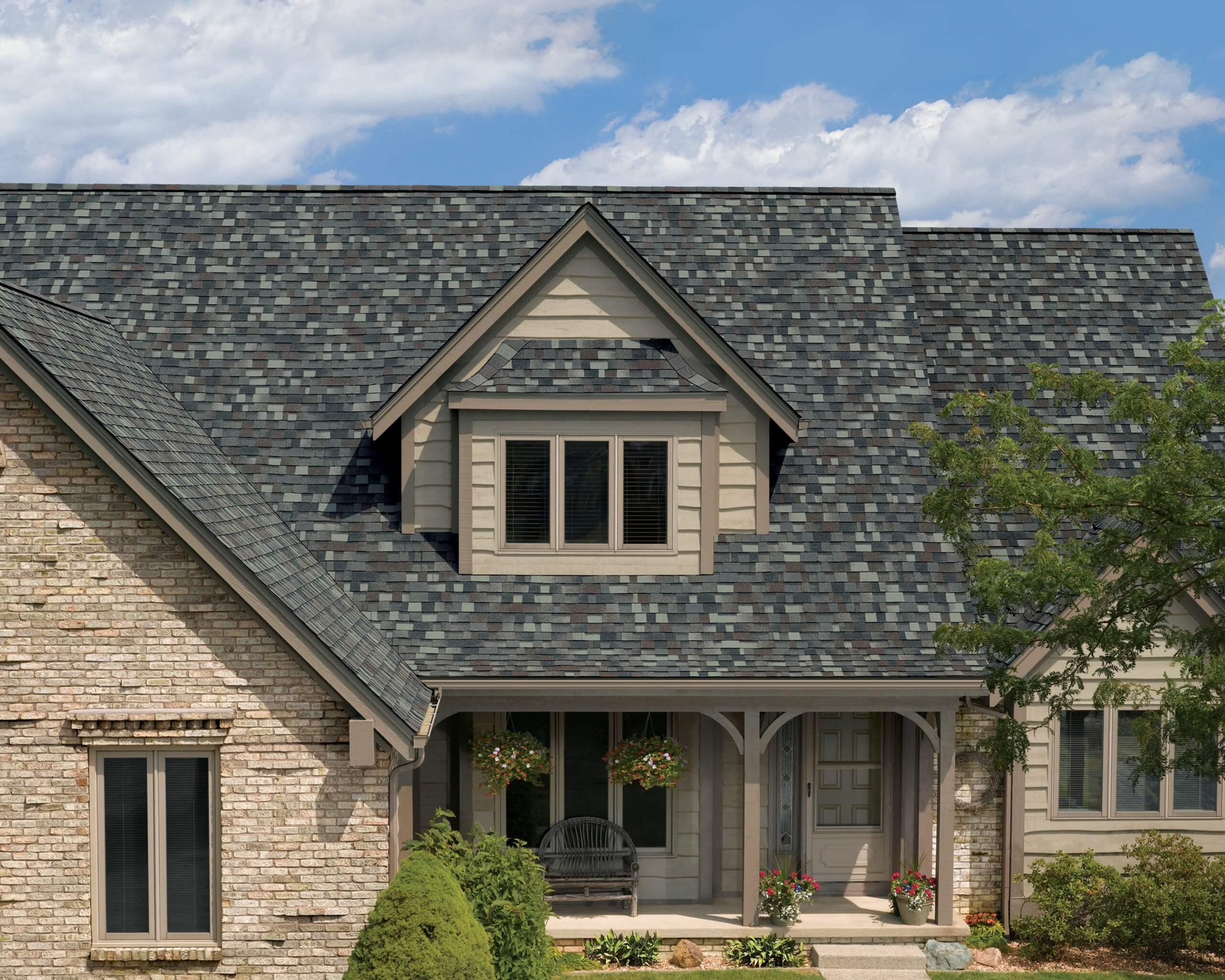 Photo courtesy of Owens Corning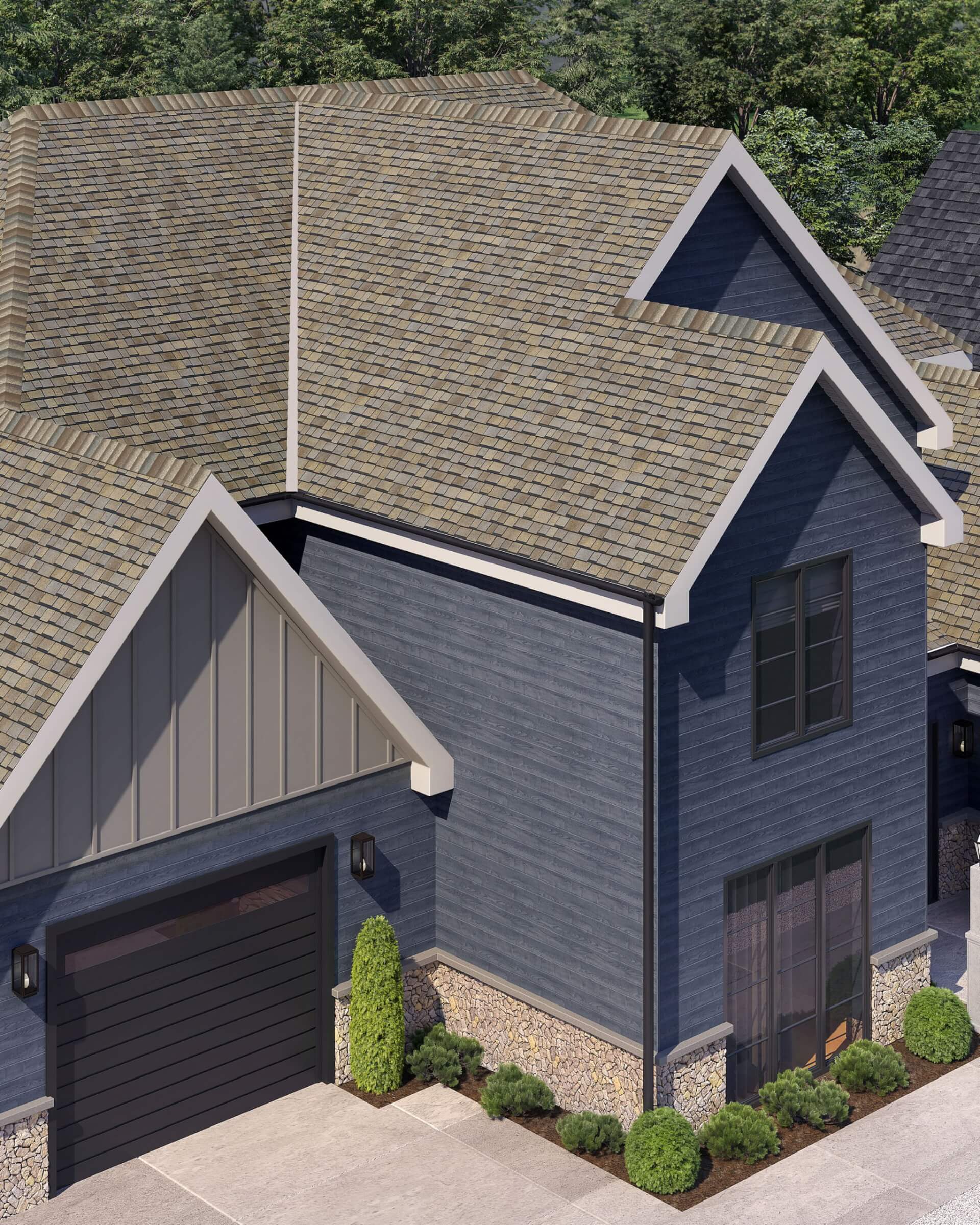 Photo courtesy of Building Products of Canada Corporation
Photo courtesy of Vicwest Building Products
He adds that, from a sustainability perspective, metal is an excellent choice and at the end of it's 50+ year lifespan is 100% recyclable. Additionally, the lifespan of a metal roof is 50+ years, compared to 10-15 years for asphalt."
Orr also explains how better–quality products make a difference, "By developing the highest quality products, like our Nordic class 4 shingle, we help minimize the impact of major storms thus reducing the amount of waste due to replacement caused by major weather events. [As well,] in some markets, we have high demand for 'solar reflective' shingles that help deflect heat."
Helping the homeowners understand why metal roofing is a good investment is important at Vicwest too. Simply put, Bernstein says, "the upfront cost of a metal roof is going to be more expensive than asphalt shingles. However, a metal roof has roughly triple the lifespan –around 50 years versus 15 and its total cost of ownership makes it even more affordable over time."
However, investing in excellent products is not enough; proper installation is the other key component when it comes to roofing. "Using a high–quality product is important, but so is the quality of the installation," explains Orr. "Often, this combination is not necessarily the lowest bid, [however] like most major renovations, it is important to get good referrals. After all, it is your roof that protects all of the other important investments in your life."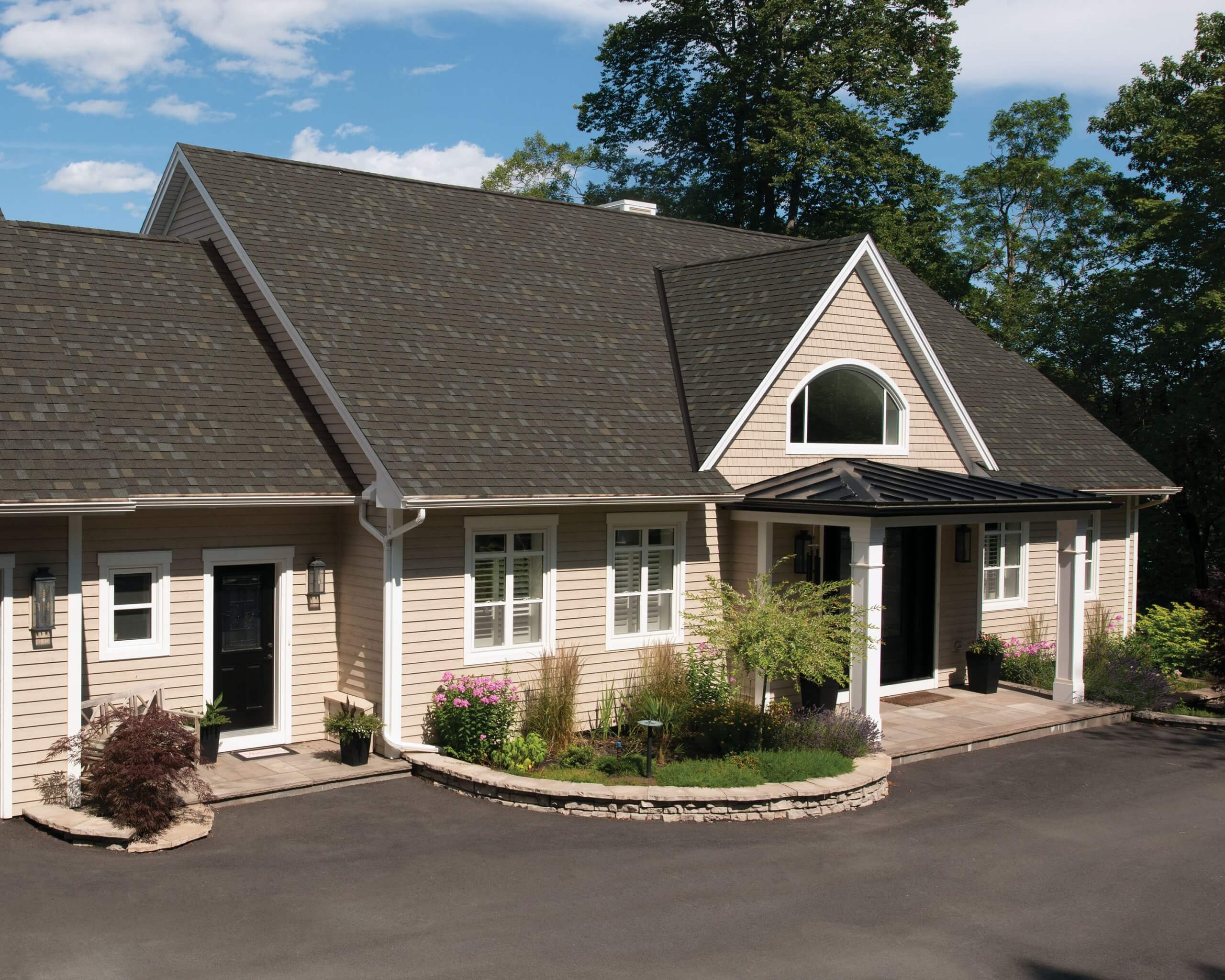 Photo courtesy of IKO Roofing Ltd.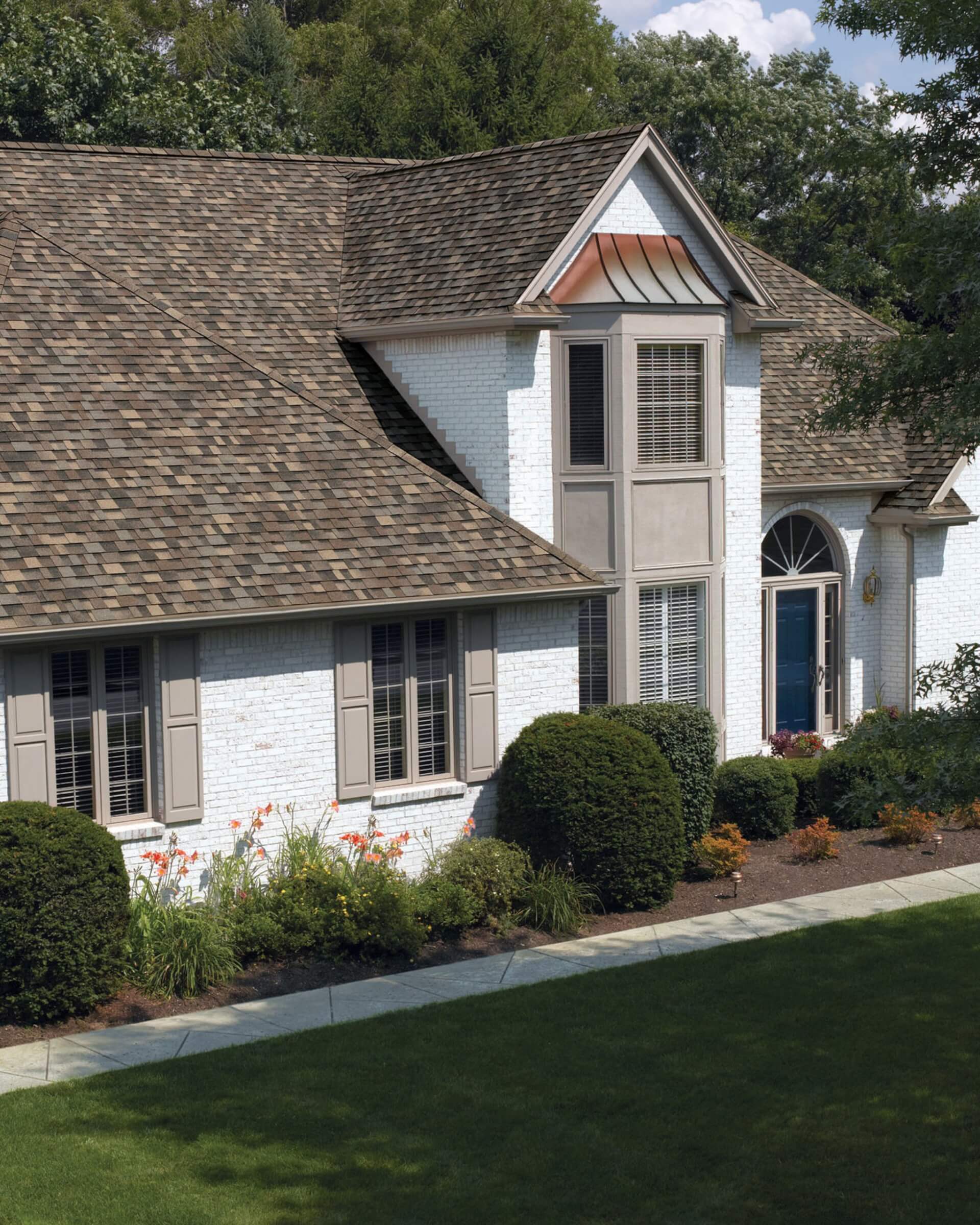 Photo courtesy of Owens Corning 
Flood agrees that money shouldn't always be the determining factor and offers the following advice, "Although many homeowners typically decide on roofing projects strictly on price, they should be sure to understand the features and benefits of each proposal. Given the fact that your roof helps protect your family and your possessions, a few dollars extra over the life of the roof is money well worth spending. Look for products that offer Limited Lifetime Warranties and roofing companies that stand behind the warranties. Warranties should also be transferable if you decide to sell your home. Should you ever need to make a claim, you want to be sure the manufacturer you choose will be there to assist."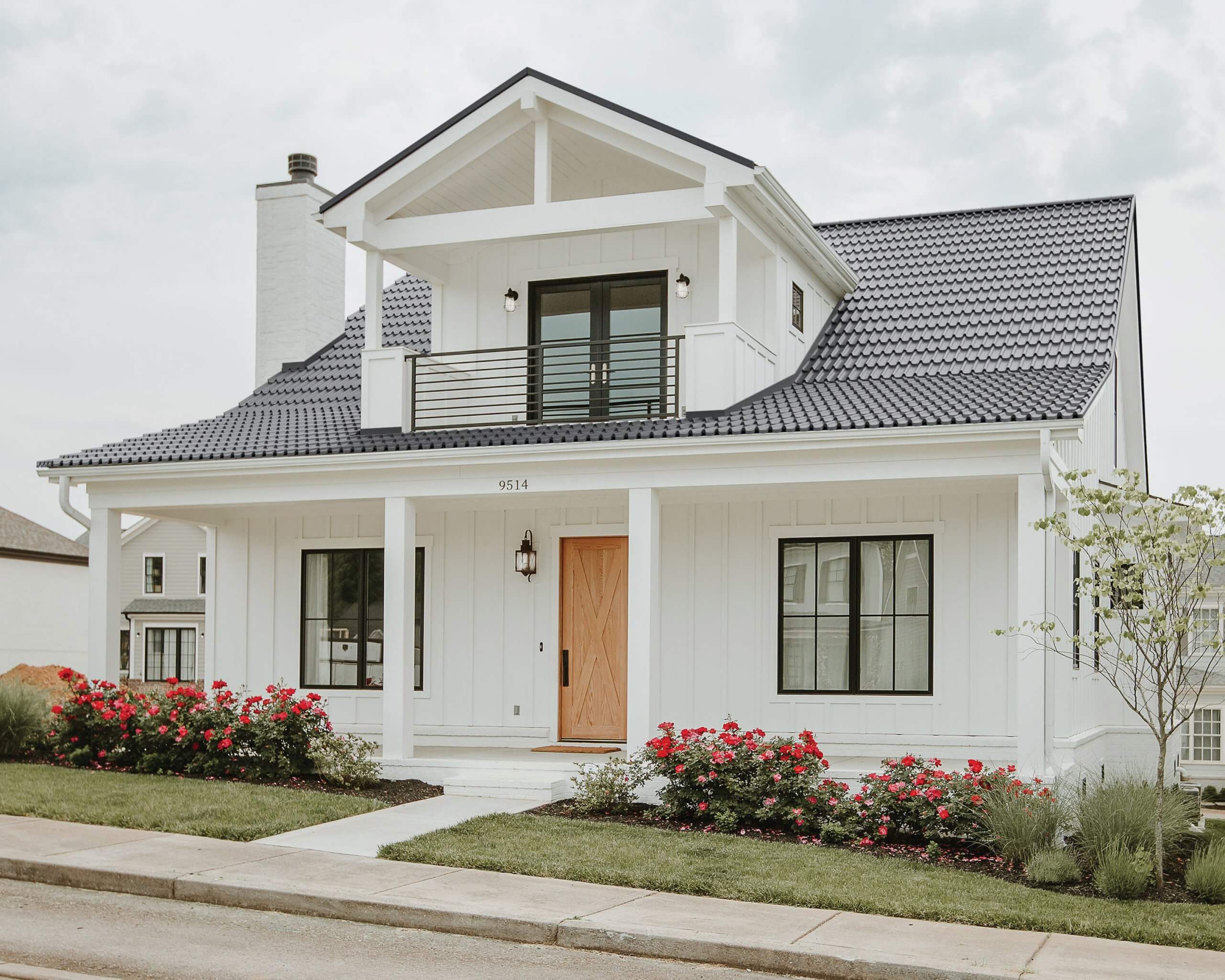 Photo courtesy of Vicwest Building Products
After considering environmental concerns, proper installation and warranties, aesthetic appeal is next on the list. While the pandemic is technically behind us, it's impacts on design choices remain. Lambert explains this impact, "Coming out of the pandemic, consumers tastes are changing as they look for finishes that exude a sense of cozy, calm and security. People are craving balance in all aspects of life and this applies to their exterior design choices as well. They want the best of both worlds – a balance of traditional and contemporary, soothing and invigorating, sober and bold, and a style that asserts individual personality at the same time."
Bernstein agrees and says that at Vicwest "we are seeing seeing continued growth in the residential market for metal roofing. In fact, metal is still the only material that is stealing share from conventional asphalt roofing. Through product innovations we currently offer several options including the traditional exposed fastener panels, hidden fastener panels with a standing seam look and new products like True Nature Metal Roofing which are designed to look like shake and slate materials which are perfectly suited to suburban homes across Canada." As for aesthetic appeal, he adds, "we are able to leverage color forecasts so that our color palette for all of our roofing and siding products is always on trend."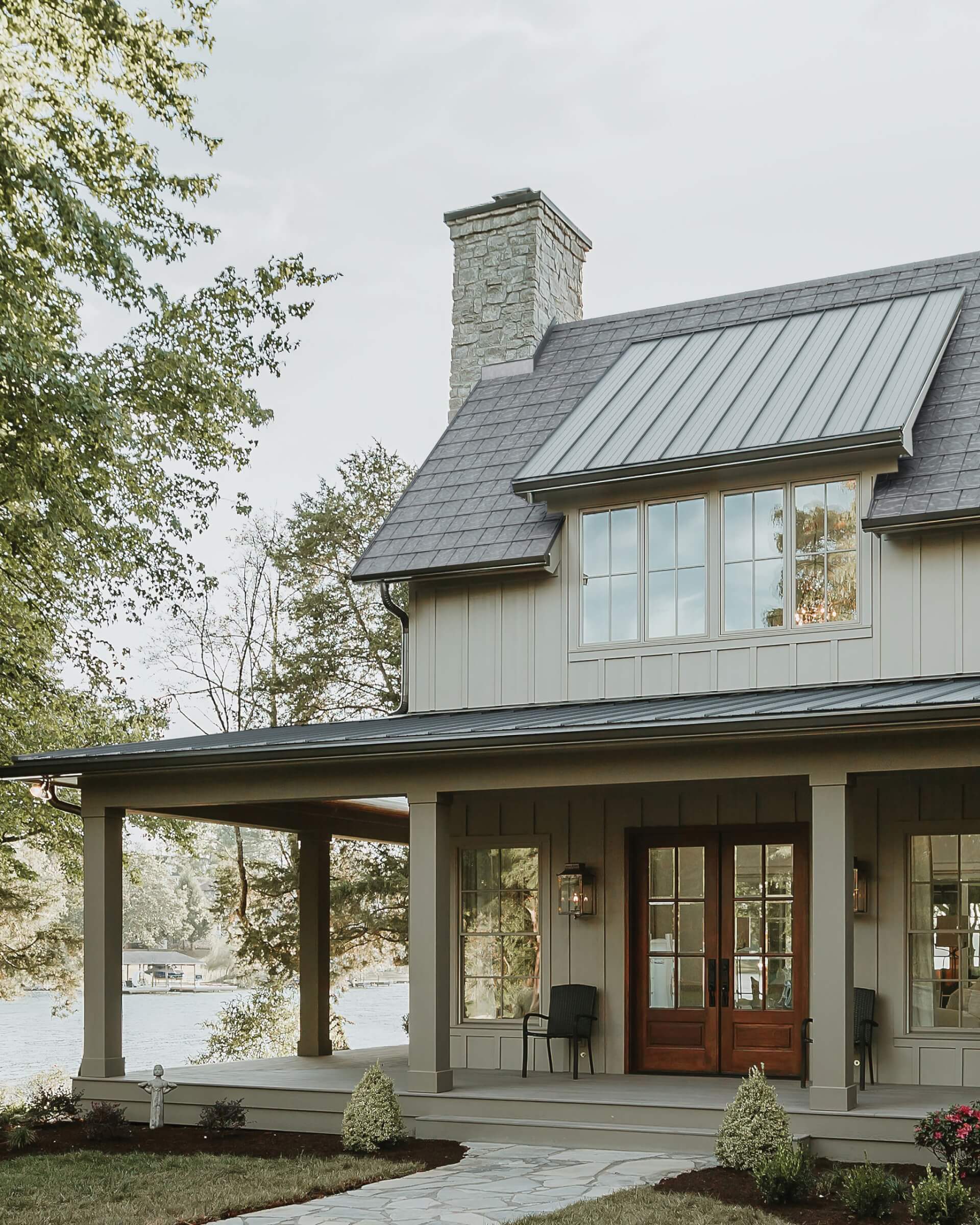 Photo courtesy of Vicwest Building Products
It is no surprise then that a new tone of grey is becoming a top choice for roofing trends. It isn't just any grey either, but one that has a mix of nature-inspired tones. "Think complex, nuanced grey-beige, or 'greige,'" Lambert describes. "Black roofing shingles have always been seen as a safe choice for consumers, but now people are starting to realize that softer neutral shades like grey can actually add more wow-factor to a home's exterior. In response to changing market preferences, BP Canada's Chroma Colour LabTM has developed a unique multi-toned pale grey shingle called Morning Mist. Part of the brand's Mystique Collection, Morning Mist is the first shingle colour of its kind, consisting of a mix of grey, white and brown, and providing consumers with an alternative to traditional solid grey options currently on the market."
Roofing colour choices are most definitely important when defining the look of a home. As Orr recommends "Pick a high-definition colour that looks fantastic, boosts curb appeal and can potentially increase the resale value of the home."
However, aside from simply choosing a shingle colour, it is the way in which those colours are combined with other elements of the home, that truly make a difference. As Lambert explains, one notable trend for 2023 is, "pairing shingles in shades of black, brown and grey with white vertical siding and dark accents to achieve a contrasting effect – [which is] increasingly popular in new construction. Conversely, blending dark siding with pale finishes creates an equally harmonious contrast."
While trends are fun to follow, it is always important to maintain the true aesthetic of the home. "A good rule of thumb is to stay true to the house's overall style," advises Lambert. "A roof covering should be in harmony with the overall style and colour scheme of the house. This is especially important since this is a decision that will last for many, many years." —