By their nature trends come and go; however, in the renovation and remodelling industry there are a few business mainstays. For example, contractors can always expect kitchen and bathroom upgrades to remain popular for investment-focused homeowners.
Kitchens and baths will remain "value areas" in 2018, notes Sam Lapidus, President and Founder of Keystone Ridge Developments and Chair of the Renovation and Custom Home Builder Council at the Building Industry and Land Development Association (BILD) in the Greater Toronto Area.
Homeowners are typically of two mindsets when it comes to renovating. Often the primary concern is property value, but increasingly important are aesthetics and functionality. Contractor Advantage spoke with renovators across the country and discussed some of the major design and building trends to keep an eye on this year.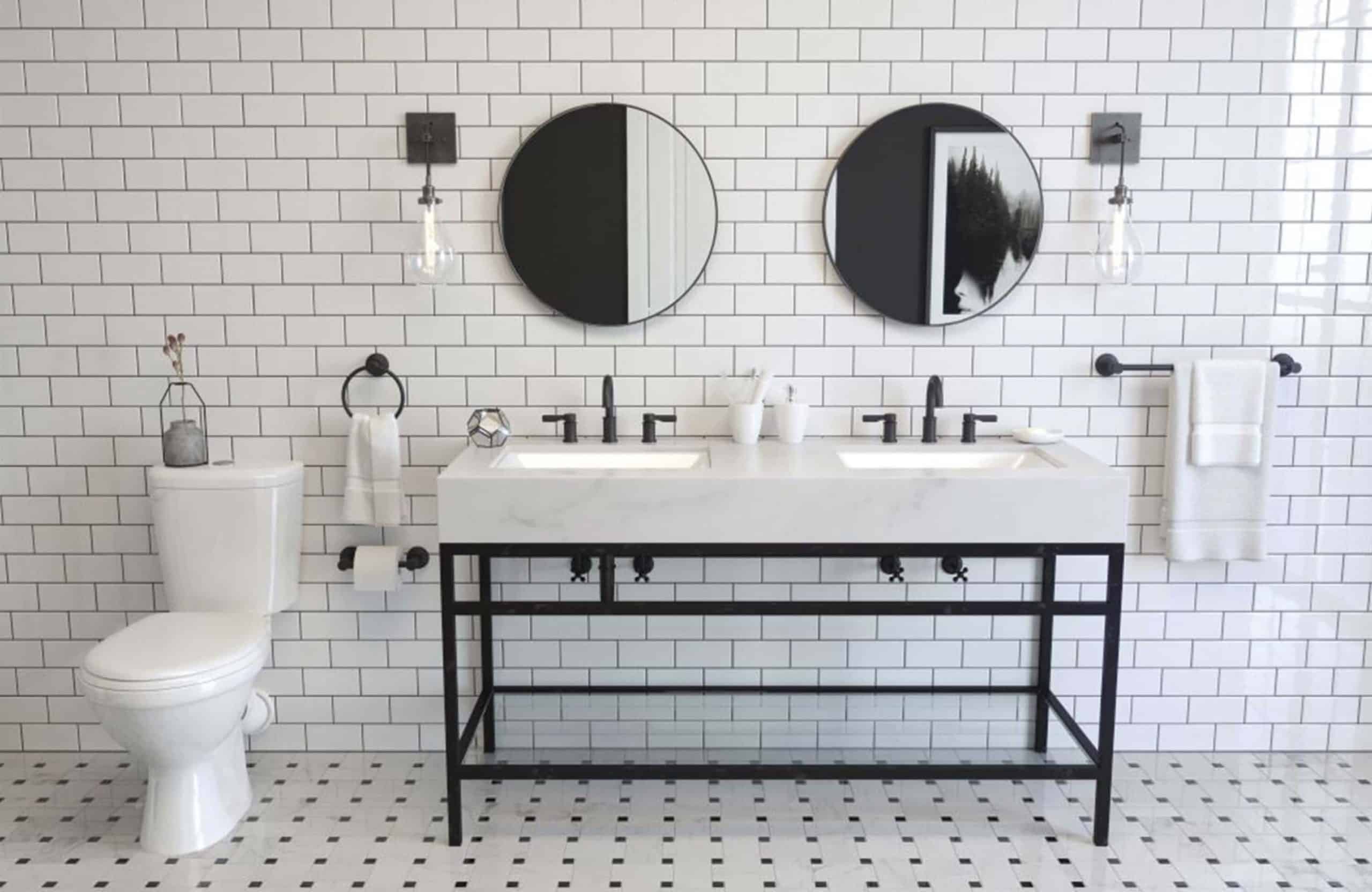 Photo courtesy of Spectrum Brands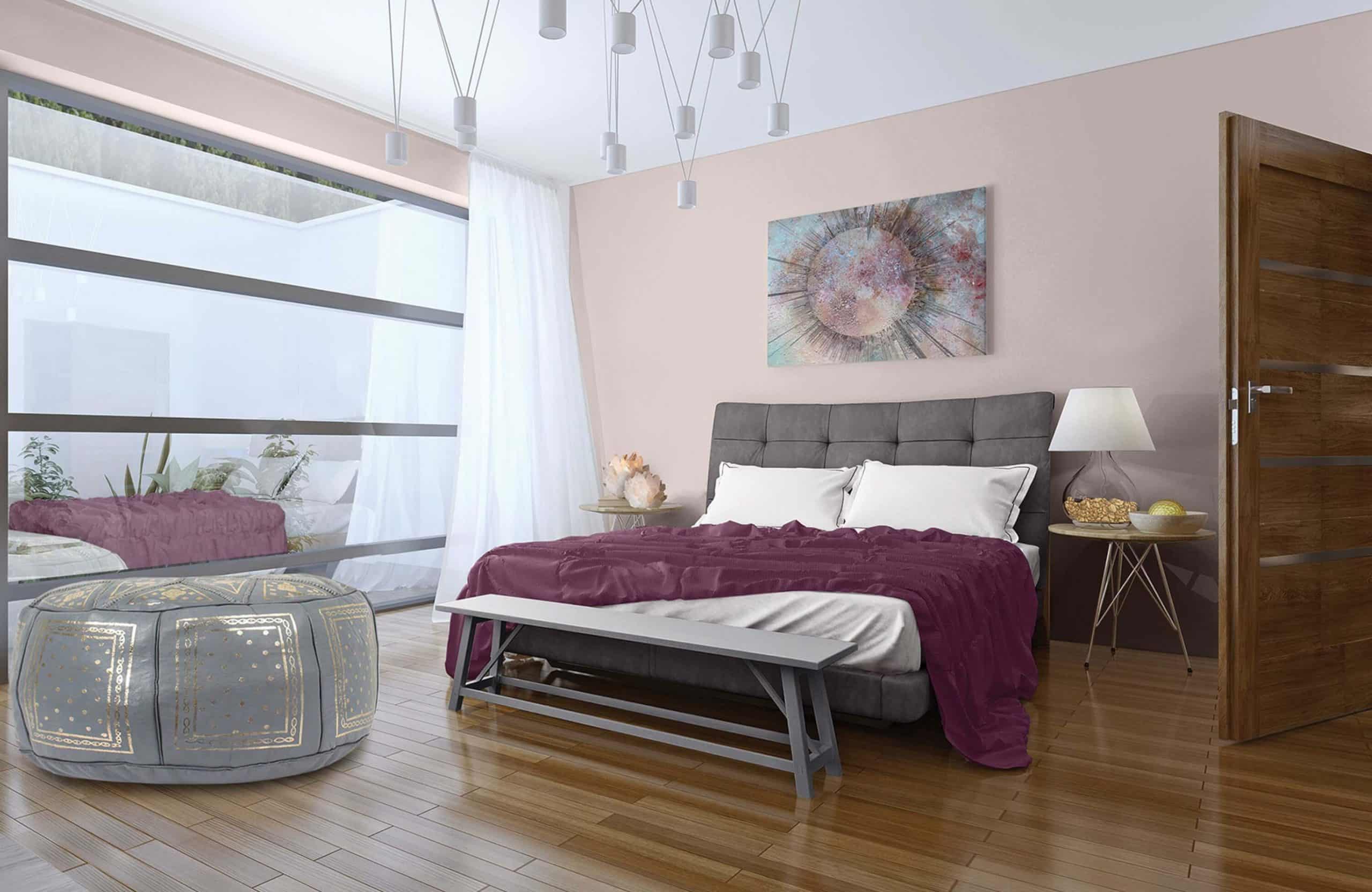 Photo courtesy of Sherwin-Williams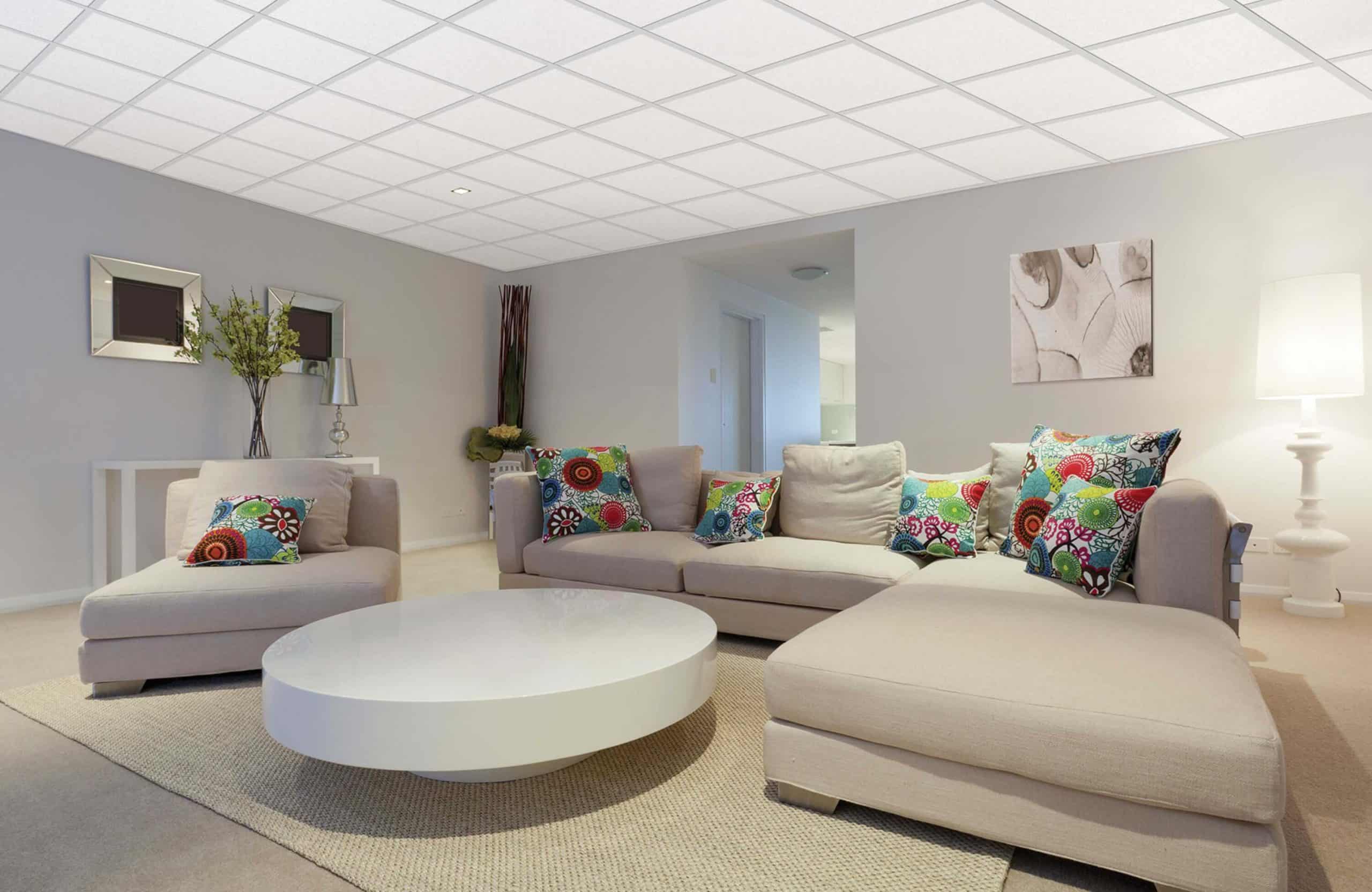 Photo courtesy of Canadian Gypsum Company Inc.
1. Mid-Century Modern
Interest in modern style design is on the rise, according to contractors across the country. A throwback to clean lines and flat-panel designs, this style, reminiscent of the 1950s and '60s, isn't entirely new.
"It's been out there in magazines and show floors for several years, but it's becoming more mainstream," says Stefanie Coleman-Dias, Co-owner of Coleman-Dias³ Construction Inc. in St. Thomas, Ont. "I'm having more people ask to move in that direction. It's becoming more widespread. "Coleman-Dias says she's seeing interest in modern design throughout the home, including bathrooms and kitchens, but also exteriors.
The trend is not limited to Ontario. Ben Guittard, President and Owner of Benjamin Matthew Contracting Ltd. in Edmonton is also witnessing the growth in popularity of the mid-century aesthetic.
"I see a lot of interest in blacks and whites, really clean lines, very minimalist design," he notes. "A lot of functionality in the designs and not a lot of clutter. We're also being asked to use a lot of materials that in the past may have been faux pas, like wood cabinetry with a gloss finish."
Open concept designs also continue to rise in popularity, as do grey colours. Custom-tiles are making a comeback too, says Guittard. "Aesthetics in general are playing a bigger role. It's the readiness of inspiration material. It's at everyone's fingertips with Pinterest and home shows. People are exposed to much more than they ever were before."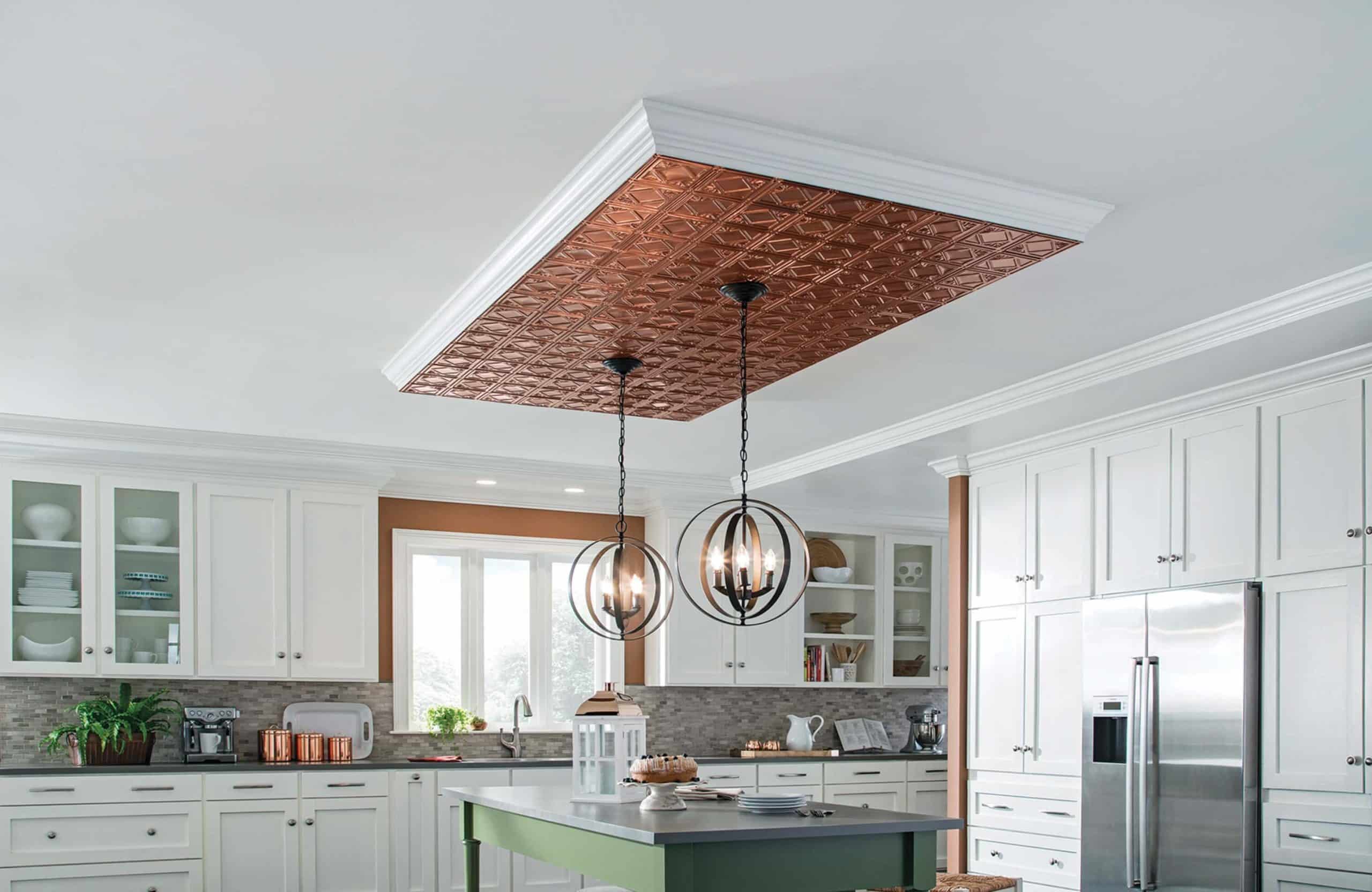 Photo courtesy of Armstrong Ceilings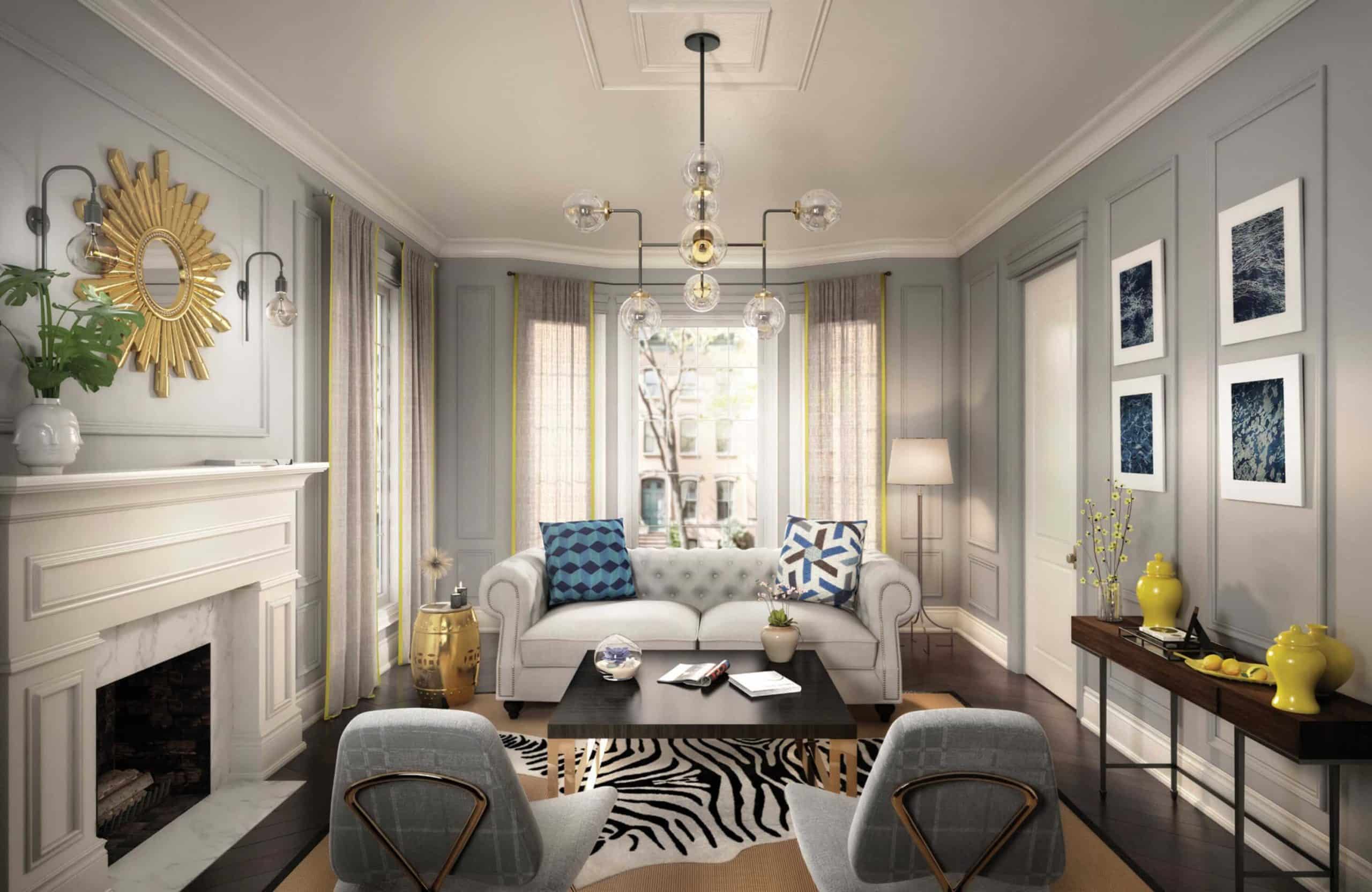 Photo courtesy of Metrie
2. Aging-in-place Upgrades
As the population ages, and as homeowner interest in selling or downsizing declines, more attention is going towards accessibility options—even before they are needed. "Just like our housing stock, most of us aren't getting any younger. The average age of Canadians continues to climb," says Jamie Adam, President of Pioneer Craftsmen Ltd. of Kitchener, Ont. "Governments are starting to recognize the benefits of people living in their homes longer rather than moving to assisted facilities. They'll start to want to put money into this. This isn't going away."
Coleman-Dias says discussions of accessibility upgrades begin early. "We recently had one couple in their mid-50s, but planning to stay in their home for another 10 to 15 years, others are in their 60s but all very active without need for accessibility features right now."
While aging-in-place features may conjure images of hospital environments, that's no longer the case and they can be incorporated with attractive design. "You're already doing an upgrade, so why not?" Coleman-Dias asks rhetorically.
Adam notes that while homeowners are looking to add such features in first floor bedrooms, they are typically unwilling to give up any space in common areas like kitchen or dining rooms. "They want to create an adapted living area, somewhere on the main floor, but they definitely aren't willing to compromise any existing living space."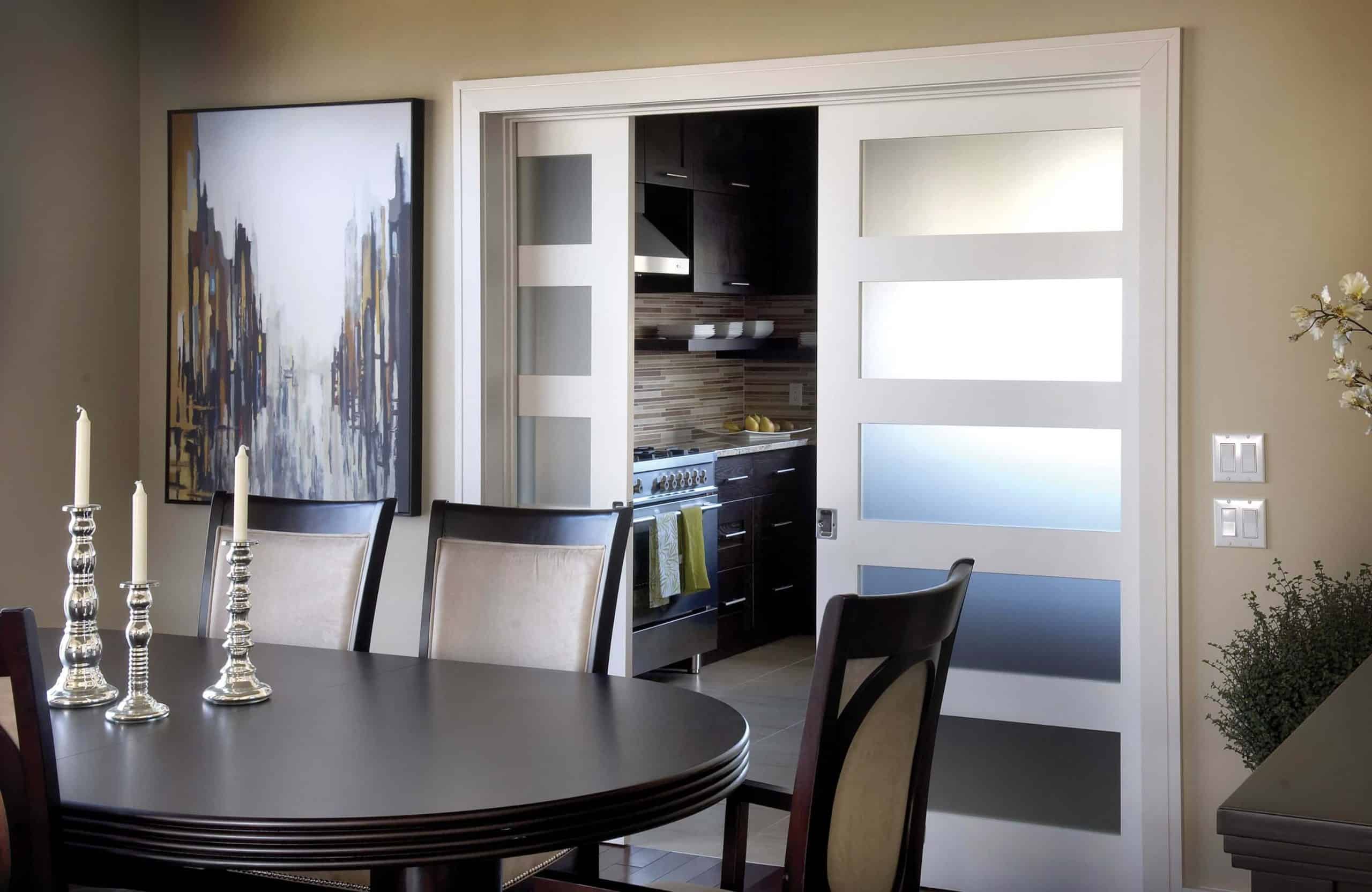 Photo courtesy of Jeld-Wen Windows & Doors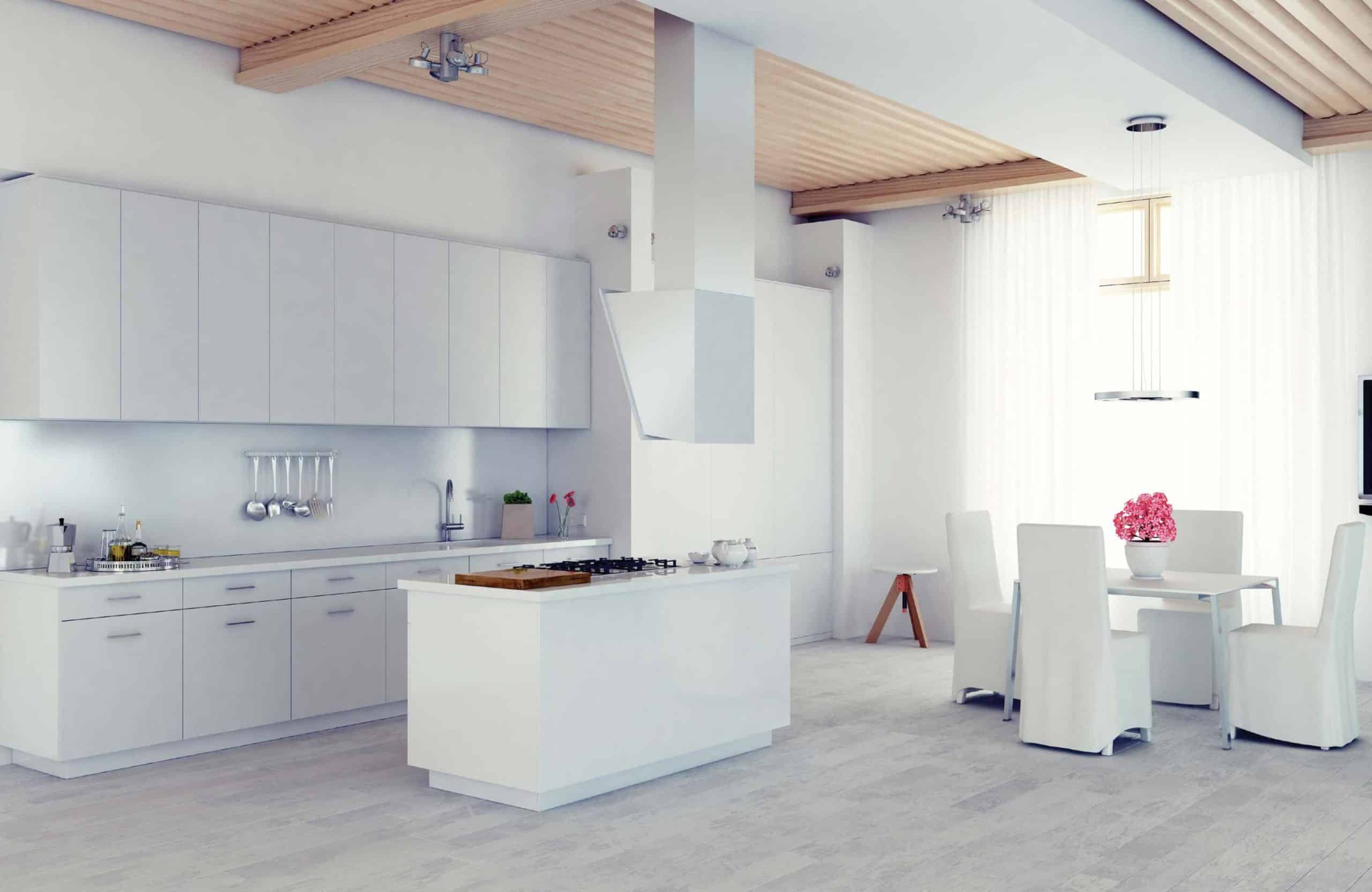 Photo courtesy of Cabinetsmith / CanSave
3. Space is at a Premium
Alongside rising real estate costs, space is in high demand, especially in urban centres like Toronto and Vancouver. "Because of headaches like land transfer taxes and real estate negotiations, people are deciding to renovate as opposed to buy," Lapidus says. "So, they need to make space in their existing homes to work for the next decade."
That requires making better use of dead space. "How do you maximize space? Make room when you don't have all the closets and space of a new home?" He points to tips like taking better advantage of attic space and use of built-in cabinetry. A good kitchen and bath-room manufacturer or cabinetry expert can be a godsend to such projects, Lapidus recommends.
Of course, additions are popular to gain square feet if the budget supports them. "The tiny house concept is interesting, but I can tell you now, no one is coming to us asking for us to make their home smaller. I get a lot of requests to make it larger, or for 'granny suites,'" Coleman-Dias says.
Multifamily and Rental Units
Multifamily units, basement apartments —whether for family or to help offset high mortgage costs—and other secondary apartments have been on the increase in recent years. That trend is expected to continue in 2018.
Bob de Wit, CEO of the Greater Vancouver Home Builders' Association has seen a notable increase in multifamily living arrangements in his locale, even so far as to see an increase in "lock-up" condo suites being built. "This is a cool trend we've been seeing over the last couple years," de Wit says. "Everybody is looking for space, and the new units are getting smaller. These are typically larger, older units and constructed with space efficiency in mind."
In regions where it's allowed, garage or garden suites are increasing in popularity, Guittard adds.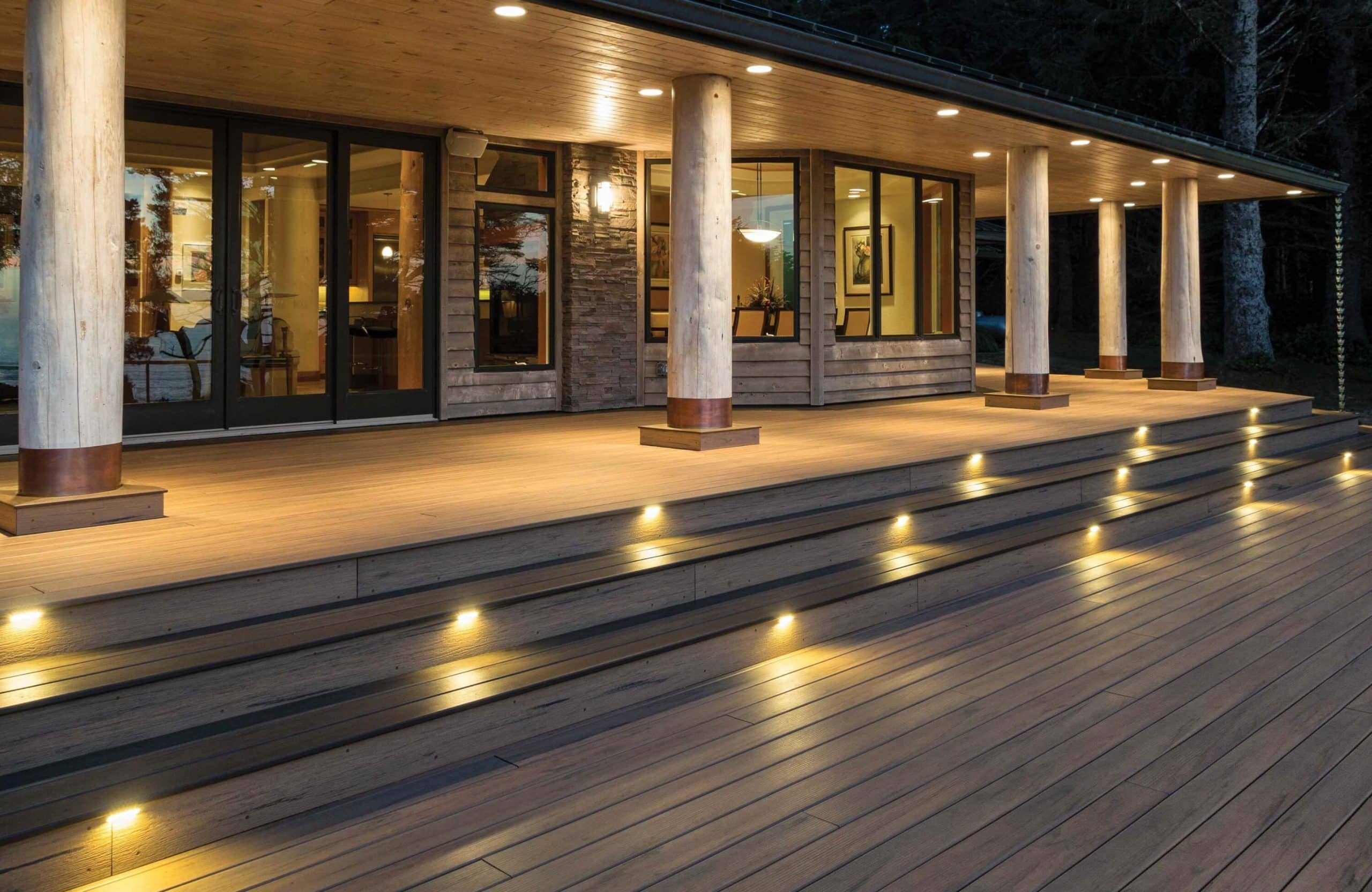 Photo courtesy of OWL Distribution Inc.
Indoor-Outdoor Living
As homeowners strive to do more with less, the push into backyard builds continues to grow. "The trend in outdoor living accelerated for us last year," Adam says. "The three-hour trek up to the cabin or cottage is becoming frustrating and people don't want to waste all that time. So, they're bringing the cottage home."
He says homeowners want everything they have in the cottage and more: fire pits; barbecue/kitchen station; multiple zones for eating, seating and more; fridges, so they don't need to go in the house. "The amount spent on these projects can be huge, over $150,000," Adam adds. "It can be more economical than a cottage, but it's the time."
Varied tastes create exciting options for custom builds. "Just outside Toronto, we took a rear garage and converted it half into a storage shed, half into an outdoor dining room. It wasn't a kitchen, it was an exterior retreat for dining," Lapidus says.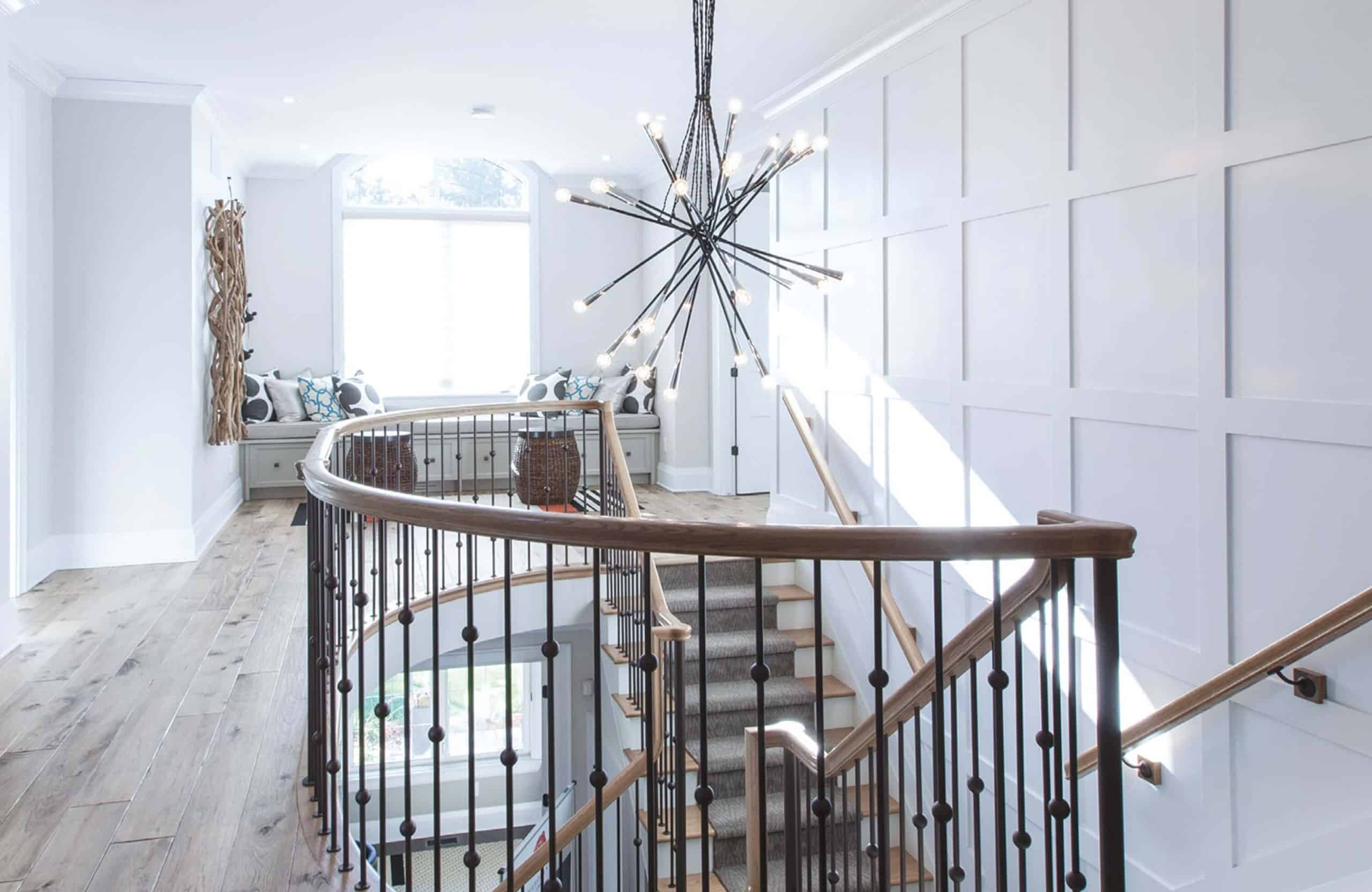 Photo courtesy of Alexandria Moulding
4. Healthy Homes
With energy prices continuing to climb, it's no surprise that energy efficiency upgrades are expected to gain greater interest this year.
It's not about costs, though, suggests de Wit. Today's homeowners are looking to such upgrades for the comfort and health improvements they promise.
"The thing I like to see now is the trend back to green building," he says. "When standards like Passive House, NetZero and Built Green first came out they were promoted to save the planet and save money on energy. There wasn't enough focus on the real benefit of these things, the qualitative difference in the health of the home."
He says he's seeing a resurgence in green building and green renovations for "the right reasons," and calls building healthier homes the "killer application" for green building.
Coleman-Dias agrees. She adds that code changes coming down the pike, as well as upcoming real estate regulations in some regions, will place energy efficiency more front-and-centre in home decisions. The challenge for homeowners is, of course, that energy efficiency isn't as visible as an aesthetic upgrade.
"It's not the stuff you see, but it's certainly the stuff you feel. Energy efficiency is like the heated seats in a car, you don't know you want them until you experience them," she adds.
"Your home is more comfortable, the temperature is more even, the bills are lower, your house is quieter. It's all those ways you don't realize you're uncomfortable until you experience something better."