As homeowners across Canada weather various storms and changes in climate, is roof performance becoming more top of mind?
The short answer is yes, according to manufacturers with their finger on the pulse of what's happening in the roofing industry. While the impact of climate change can be felt across the construction industry, it's having a palpable effect in roofing where microburst storms, temperature and weather events impact everything from installation to durability. Today's windstorms, for example, can wreak havoc on a home, but especially roofs.  As a result, homeowners, builders and contractors are seeking roofing products that stand up to the challenge. For their part, manufacturers have pivoted to meet them.
"The industry is seeing more climate change-related events such as microburst storms," said Rob Davidson, vice-president of residential sales, Canada, at IKO Industries. "And, you know, in our business the job is to keep shingles on the roof, so we've gone the route of offering a performance line of shingles with reinforced nailing zones to give contractors the confidence that the product will stay on [during such events]."
IKO's performance shingles fortified with the company's ArmourZone nailing surface are designed to resist winds of up to 130 mph. Davidson adds that in addition to adding a reinforced (and wider) nailing zone, the company has added impact resistant shingles for regions that face a lot of hail.
"We continue to evaluate ways to improve," he adds. "What we want to make is the most user-friendly product, keeping contractors in mind… and has the strength to hold the product on the roof allowing it to properly seal."
Weather and temperature play, of course, another role in roofing installs, as the window in which roofing is conducted has evolved. "When I started in this business 20 to 25 years ago, it used to be that winter was a dead season," says Eric Belley, product manager for roofing at Building Products of Canada Corp. "Now, roofing is going on year-round." That has caused companies like his to place an even higher focus on wind resistance, since heat-activated sealing strips are less effective in winter temperatures. This, he says, has challenged manufacturers like BP to rise to the challenge of making sealing strips that are much more versatile.
Sustainability
Hand-in-glove with climate change is sustainability and homeowners are increasingly seeking eco-friendly, sustainable roofing products. This demand, along with longevity, has been one of the driving forces in residential adoption of steel roofing, says Geoff Bernstein, product manager at Vicwest Building Products.
"Metal roofing in the rural market has been the gold standard for the last century, and only now are we seeing demand being generated in urban and suburban markets," he says. "You're seeing Baby Boomers who are kind of caught asking 'do we sell our home, or do we renovate?' And so many are renovating, staying in their home longer, and they want to be able to have a lifetime solution for their home."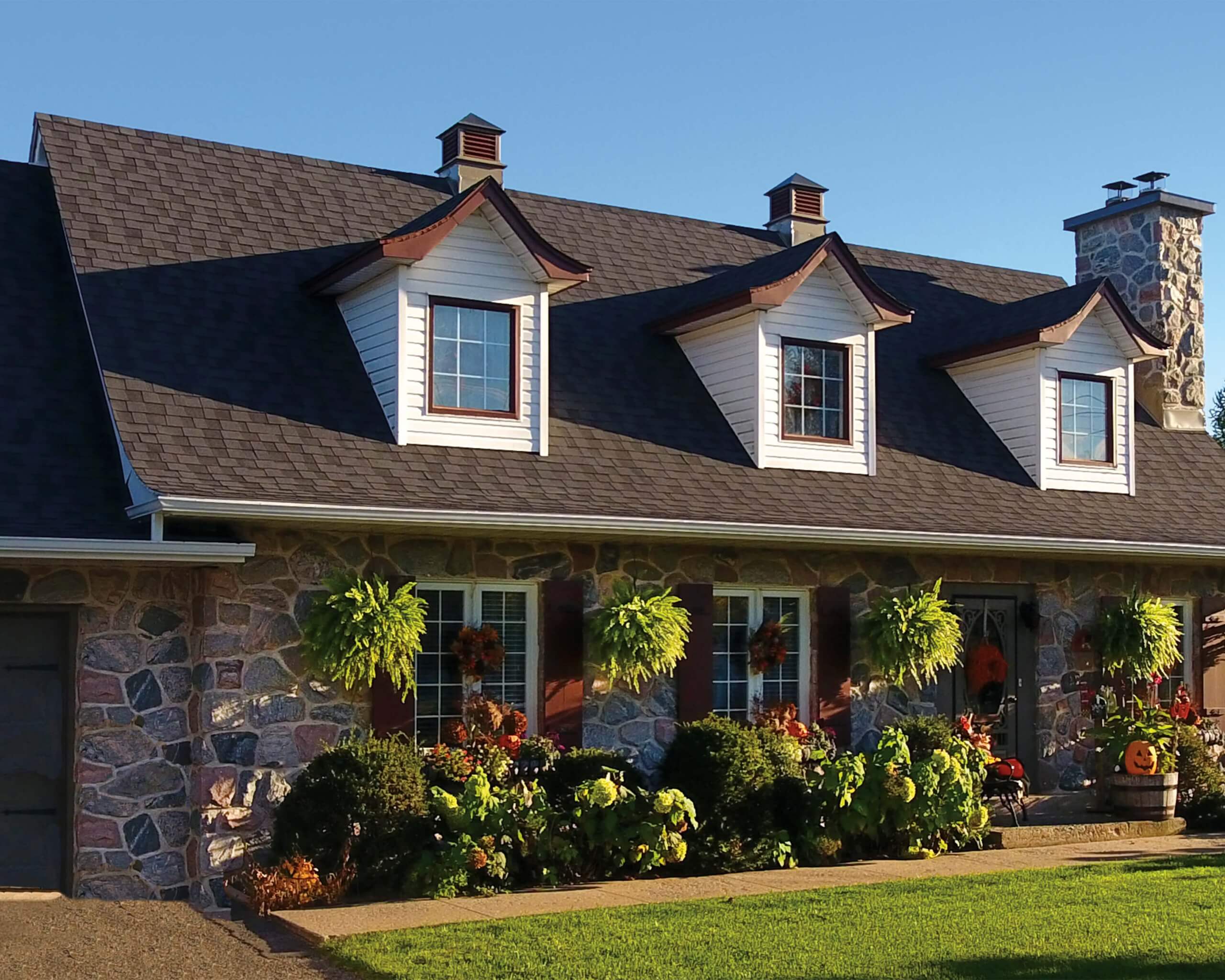 Photo courtesy of Building Products of Canada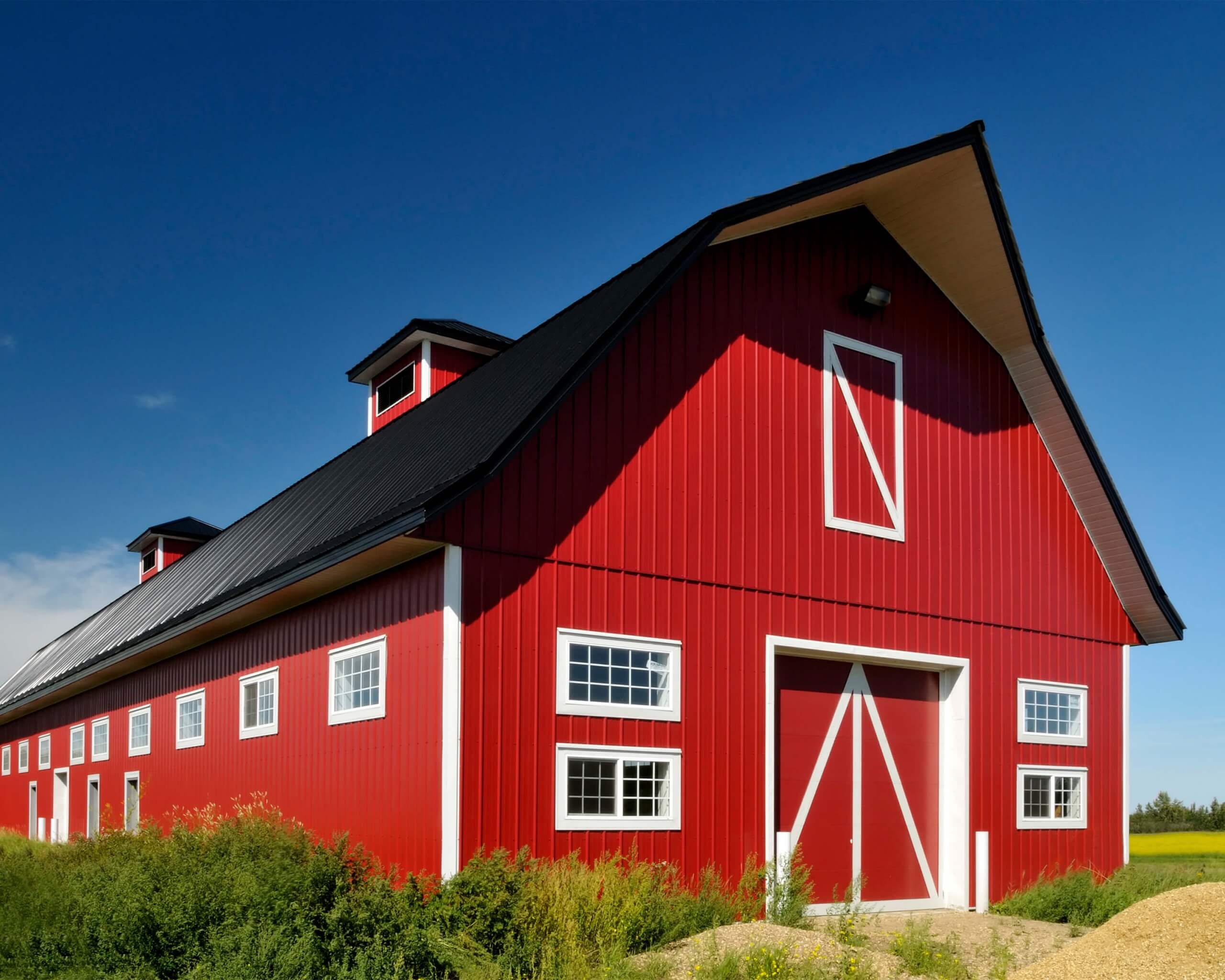 Photo courtesy of Western Steel
On the sustainability front, Bernstein notes that 70% of his company's steel roofing product is post-consumer steel and is itself 100% recyclable. From an energy efficiency perspective, he says that paint coat systems have improved so much they can now be Energy Star compliant, reducing heat transfer and ultimately energy bills.
It's not just steel shingles where colour and solar-reflectivity — and their impact on energy efficiency — are showing value. For example, Davidson points to IKO's Cambridge Cool Colors family of shingles that strike a delicate balance between some of the darker tones popular with homeowners and solar reflection to prevent heat absorption. "It took a lot of research, but we got it and we're at the forefront of this," Davidson says.
Solid growth in steel roofs
Greg Gardenits, director of sales and marketing for the Prairies at Westman Steel Industries says he's seeing the market for steel roofing continues to grow. He looks to increased adoption in the U.S. as a leading indicator but is also seeing the trend coming to Canada, especially in new construction. "Of course, when the economy is good it's easier to put that steel roof into the mortgage."
He attributes issues of longevity, energy efficiency and sustainability to the reason for this increase, but also building and fire codes due to recent fires in B.C. and Ontario. If one had to replace a roof clad with Westman Steel, he notes, the product is 100% recyclable. Because steel is a screw-down application, Gardenits suggests performance benefits to metal as well. He notes his company's steel roofing is rated for 150 mph winds.
Longevity is a key reason for steel's popularity, according to Patric Saint-Denis, general sales manager at Ideal Roofing Company Ltd. Warranties for metal roofs are very commonly twice that of those found for asphalt shingles, he points out. He says that longevity is of particular value to an aging population of homeowners, perhaps in their 50s and 60s, who don't want to bother with another roofing project in their senior years. Long-term aesthetics is also playing a role, he suggests, adding that the company's metal shingles don't curl, crack, rot, break, chip, peel or streak under normal use. Advances in colour-matching allow homeowners to match the shingles directly with a home's cladding, adding to their popularity, Saint-Denis notes.
Of course, one of the challenges contractors face is helping homeowners to better understand the value around their roofing decisions. Saint-Denis suggests there are some very skilled roofers that need to better demonstrate their value and the benefits of a specific system to their customers.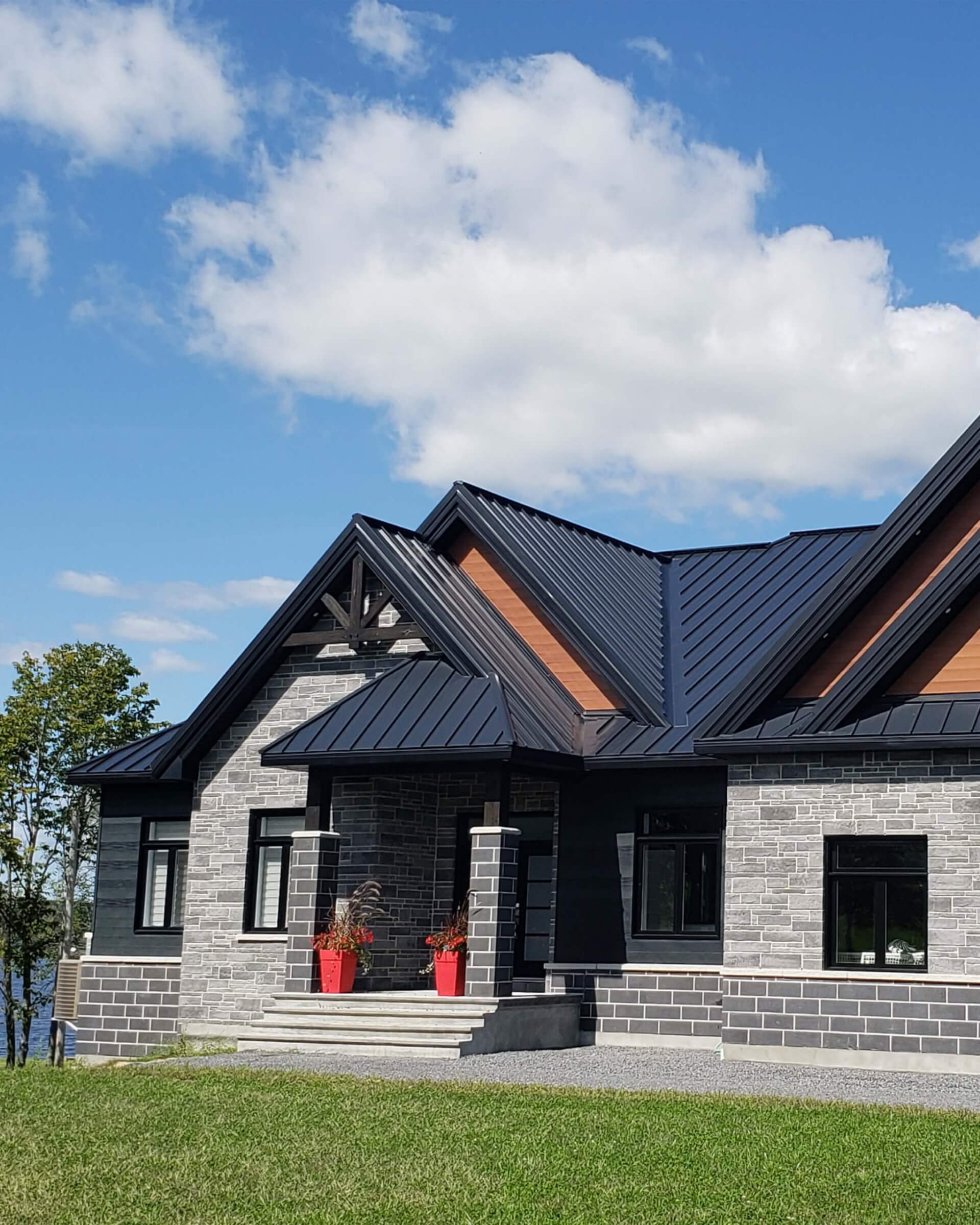 Photo courtesy of IDEAL Roofing
A complete system
Manufacturers all point to the importance of viewing the roof as a system. This represents an important role the contractor can play in helping the homeowner make informed decisions.
"One important thing that contractors shouldn't overlook is the opportunity to educate homeowners about, not only the roof itself, but the benefits of installing a complete roofing system with qualifying accessories," says Bobby Fischer, vice president of contractor programs at GAF. "Ensuring homeowners understand all of the components of a complete roofing system, as well as the available warranties that come with the system — both manufacturer and installer — can be very valuable to both the contractor and the homeowner."
Warranty is, of course, another area that contractors take the time to educate themselves and their customers, Belley says. Not all warranties are created equal and, of course, there are typically separate warranties for roofing systems and shingles, he notes. Whether the warranty is pro-rated and transferable are also important factors, Belley suggests, pointing to his company's 20-year non-pro-rated warranties. While it might seem obvious, he adds, contractors should take the time to remind homeowners of the value of the actual paperwork, and to be cognizant about filing their warranty sheets.
Labour challenges
Of course, education and ease-of-use are important factors to consider as access to skilled labour continues to be a challenge.
It's one of the factors involved in, for example, IKO adding wider nailing zones to its performance shingles, or snappable hips and ridges, all to make the job easier and faster for contractors.
It's an issue that seems top of mind across the industry. "Access to skilled labor is the top challenge limiting the growth of the roofing industry and its ability to address the increasing demand from home and property owners," Fischer says. GAF recently launched the GAF Roofing Academy, providing tuition-free skills training and access to job placement for prospective roofers.
Rising to the challenge of higher homeowner demands, meeting increased performance requirements and doing it fast may separate the wheat from the chaff in the year ahead.
"The key to a contractor's successful 2020," Fischer adds, "Will be ensuring they have enough skilled labour to tackle any job fast and efficiently." —