Homeowners forced to stay home more in 2020 are finding ways to spruce up their abodes that won't break the proverbial bank, and interior doors and new closets are one of the easiest.
Compared with bigger ticket items like a new kitchen or bathroom, replacing even every door in the house is a nominal investment, but one door and moulding experts say pays dividends when it comes to altering the home's aesthetic.
It's not just social distancing and self-isolation that's causing homeowners, in urban areas like Toronto or Vancouver where the square footage of new homes is seeing some shrinking, interior doors are taking a larger share of the wall space.
"Interior doors are becoming more important to overall design," says Hardy Rahn, Canadian director of sales for Alliance Doors. "If you have a focus on smaller spaces, the door is taking up (more) space on the wall. You want to make sure it's featured. You don't want it to just be the same old six-panel door."
"Even if you've got 15 doors in the home, the price of upgrading them is very minor and can make a significant design change," he added.
Sleek, simple styles
A trend that's been happening for several years in the interior door space is the move to a more modern, clean look — one that is also perpetuated through moulding and cabinetry.
To that effect, Rahn says he's been seeing more interest in flat-panel interior doors (versus moulded raised door panels), and more interest in pre-finished skins that follow the appearance of cabinets to bring rooms together.
Malcom Bruce, vice president of sales at Masonite agrees that the smooth, clean-lined contemporary style of heritage or Craftsman doors continues to be popular, particularly in areas like Toronto and Vancouver. Masonite recently released a new its Livingston interior moulded doors, which boasts a transitional style that can blend with either more contemporary or traditional room décor.
He stresses the impact of interior doors on a room's overall look and feel. "In an average house you have, say, 800 square feet of design space. If you're putting in plain doors, you really aren't making much use of it. For home designers, you're putting in a door anyways, why not think about it as part of your design rather than an add on?"
The 'big' deal of interior doors
Although the size of homes may in some cases be shrinking, the size of doors (and windows) are not. For several years the trend of taller interior doors has followed that of the entrance system, but now wider is also in vogue, according to Doruk Seden, associate product line manager at Jeld-Wen.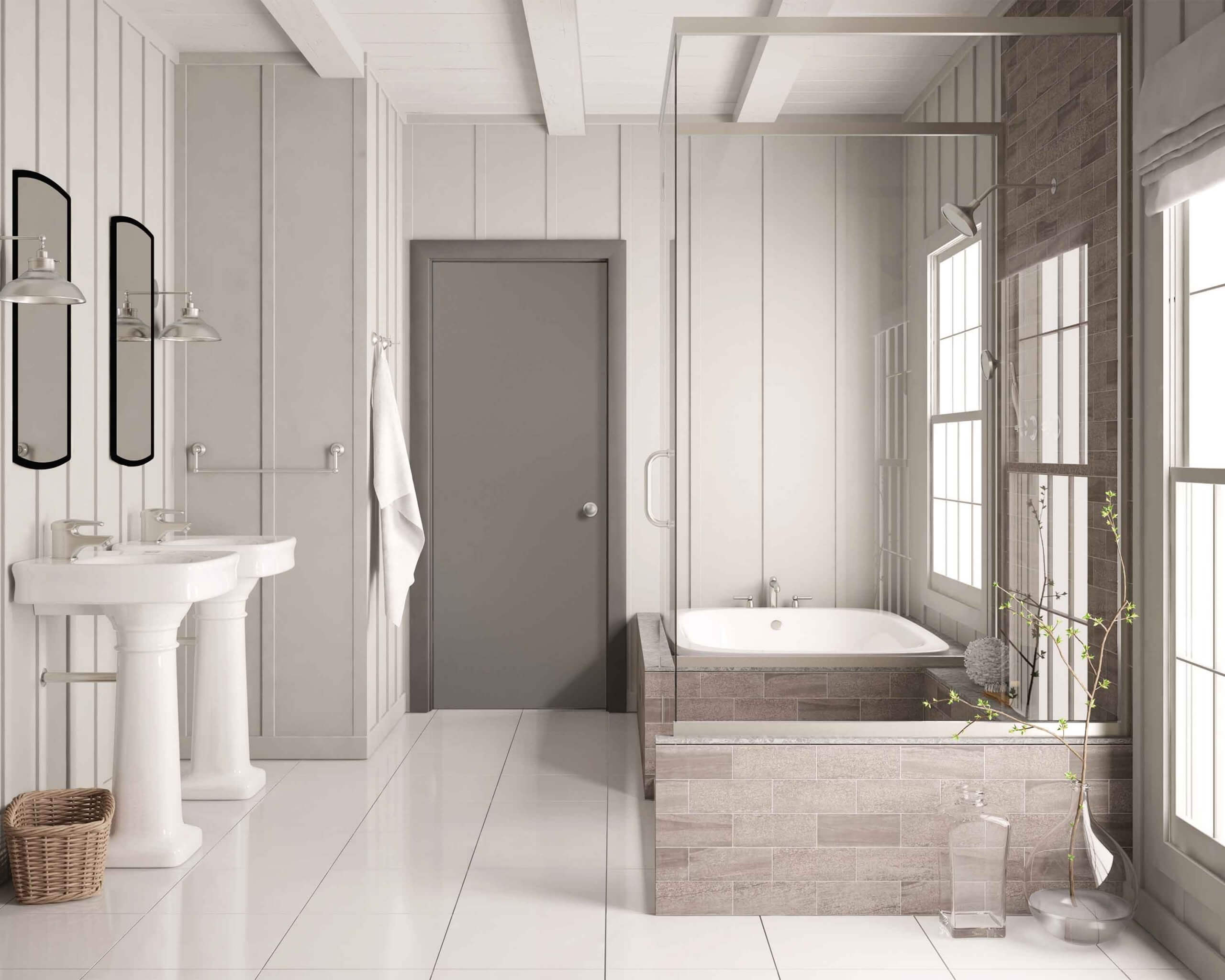 Photo courtesy of Metrie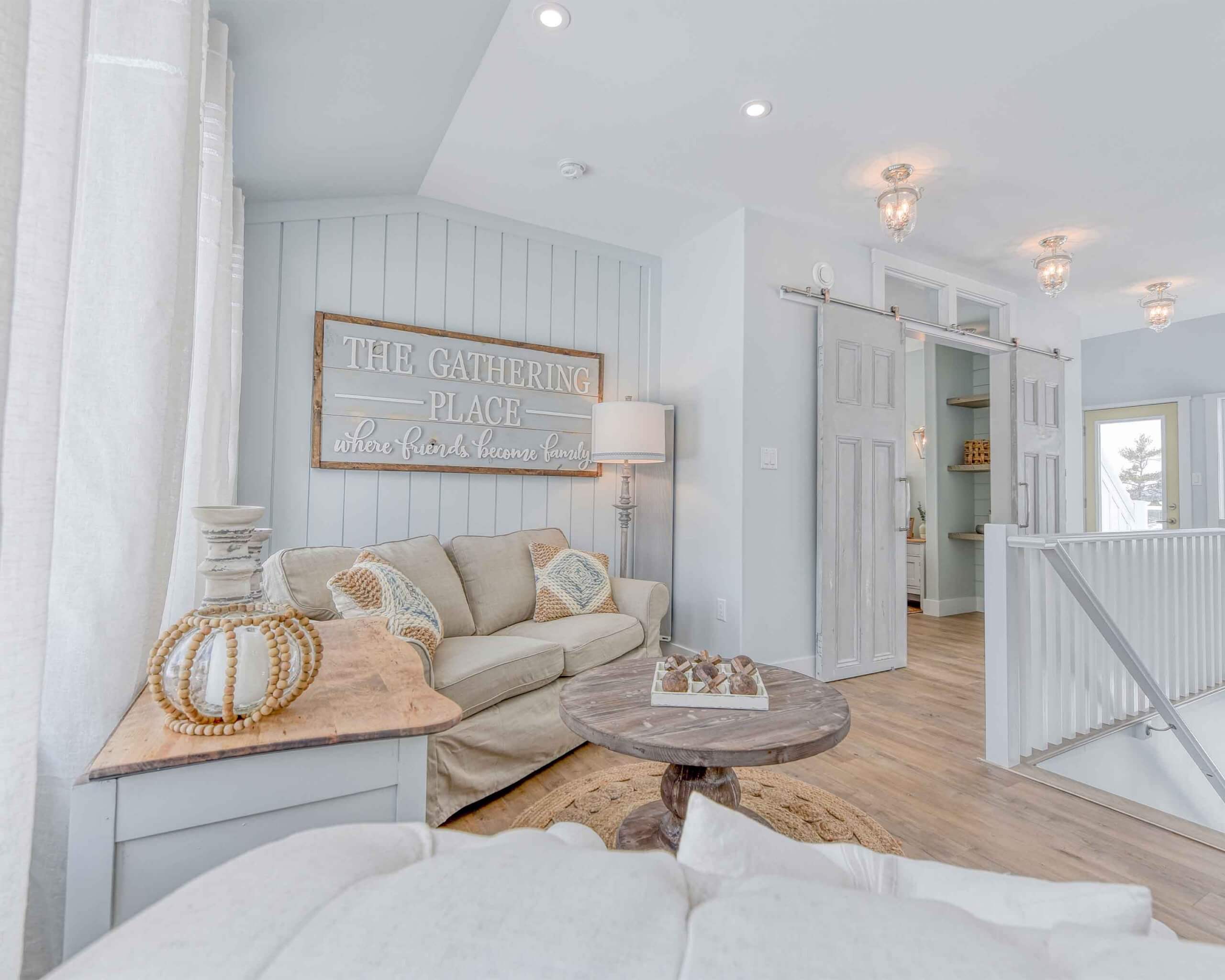 Photo courtesy of Moulding Warehouse
"Standard size for an interior door is 6'8", but we're now seeing 7', 8' and even taller. And wider. A standard (interior) door was 34" or 36" wide, but now we're seeing 38", 40" or even wider than that," he notes.
Although building codes don't require it, with ceilings gaining height, many builders are moving to these larger fenestrations, because consumers are looking for them. They want, Seden suggests, better space to travel through and greater light (from exterior door lites or windows).
The rustic charm of barn doors
Combining the move to larger doors with the modern rustic aesthetic, sliding barn doors continue to become a popular choice for homeowners. Seden suggests that growth in his company's barn door product is about twice what it is seeing in traditional interior doors.
And styles are expanding in the space with rustic slabs combining with European designs, growing options for tracks and hardware, and more slab choices to meet any homeowner's tastes.
"It gives more versatility and choice when it comes to what direction you want to go in with the style and look of your home," says Courtney MacKay, accounting manager and social media marketing coordinator at Moulding Warehouse in Hammonds Plains, N.S. "There's more rustic traditional look or new stainless-steel modern hardware on which instead of putting a wooden barn door a lot of people chose to put a (frosted) glass door or a flat-panel flush door."
"It gives that illusion of the choice of privacy while also having a more open concept home."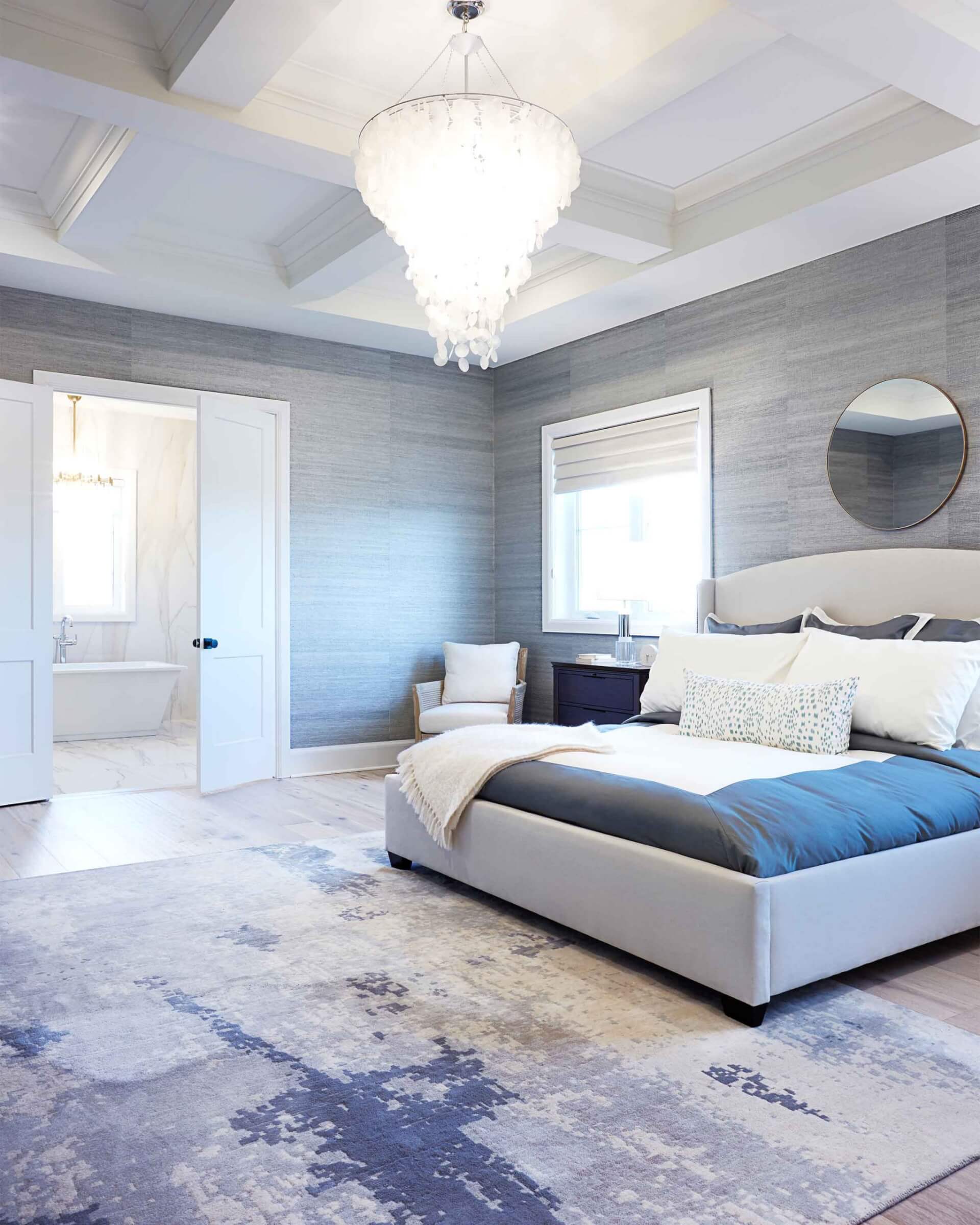 Photo courtesy of Alexandria Moulding
Similarly, while many of the sliding doors offered by Terrebonne, Que.-based interior and closet door manufacturer Concept SGA boast a more European look, its doors made from natural knotty pine compliment hardwood décors well. It's all about the homeowner's personal style.
Wardrobes to another world
Closet space in most homes is at a premium, so it's natural to want to preserve it and make the most of it. Closets are becoming "a bigger thing" says Donna Gerrits, vice president of sales and marketing for Alexandria Moulding.
"People are lining their closets and doing a great job of their walk-in closets," she says. "As far as a door, what I've seen that is very nice is a five-panel door, but with frosted glass, allowing light into the closet, but not allowing you to look into it. I've seen the same effect used well on pantries."
In keeping with the bigger deal that closets are becoming, Concept SGA recently developed a new online virtual designer tool (found on its website at sga.ca) that homeowners can use to build closet doors to the number, style, material and colour of panels they chose in steel, aluminum or wood frames.
"Aluminum is definitely the Cadillac of closet doors right now. It's a lot lighter, and that light weight makes it move more smoothly on the rollers. You can push one of these panels with one finger. The difference is like night and day," says Tracy Cummings, Concept SGA's national sales manager. She says her company's wood closet door frames are also popular since they don't require a bottom track, making vacuuming easier, and some people "just love the look and feel of wood."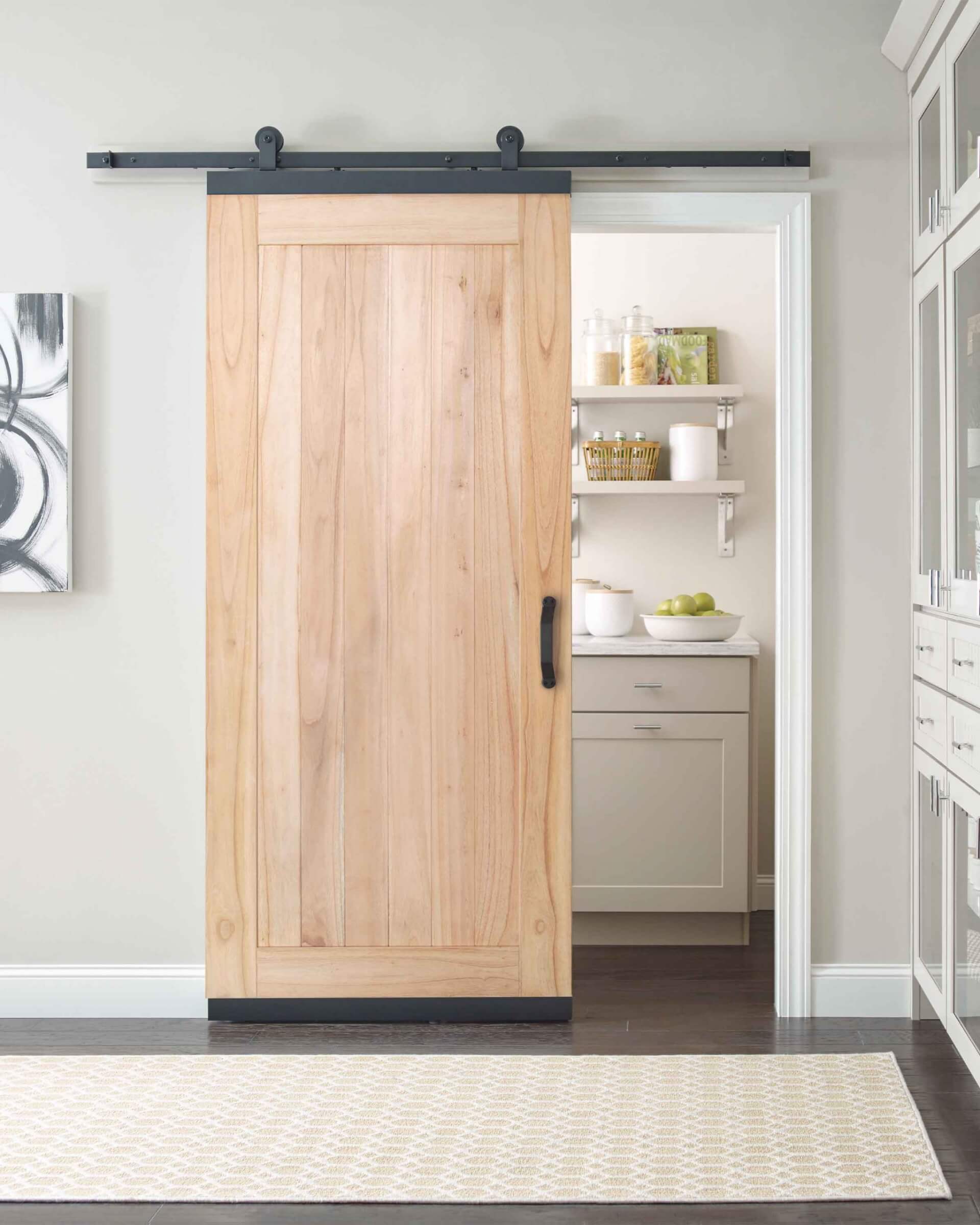 Photo courtesy of Jeld-Wen Windows & Doors 
Weighty issues
Beyond aesthetics, one of the 'heavier' decisions a homeowner needs to make around their interior doors is whether to use less-expensive hollow core doors, or solid core ones. It's a difference that has become even more important in 2020.
The heft of a solid core door gives some homeowners more of the tactile experience of quality they are looking for, suggests Tyler Murrell, national sales manager at Madero. He says that while around 80% of people are visually stimulated, the remainder are more driven by the kinesthetic quality of a door such as how it feels when opening and closing.
The auditory experience is also an important one, especially this year with more and more home offices emerging. A solid core door has more sound blocking ability, making it ideal for rooms where greater privacy is in order — and for offices that need to block out the goings on around in the rest of the house.
It hasn't always been top-of-mind, but, with the possibility of work-from-home conditions continuing for an unknown amount of time, it bears increased consideration.
"Consider the doors in your home and their purpose," stresses Denise Tripamer, director of marketing communications at Metrie. "Many people are setting up permanent home offices. When you need a quiet space, a solid core door will better give you that." —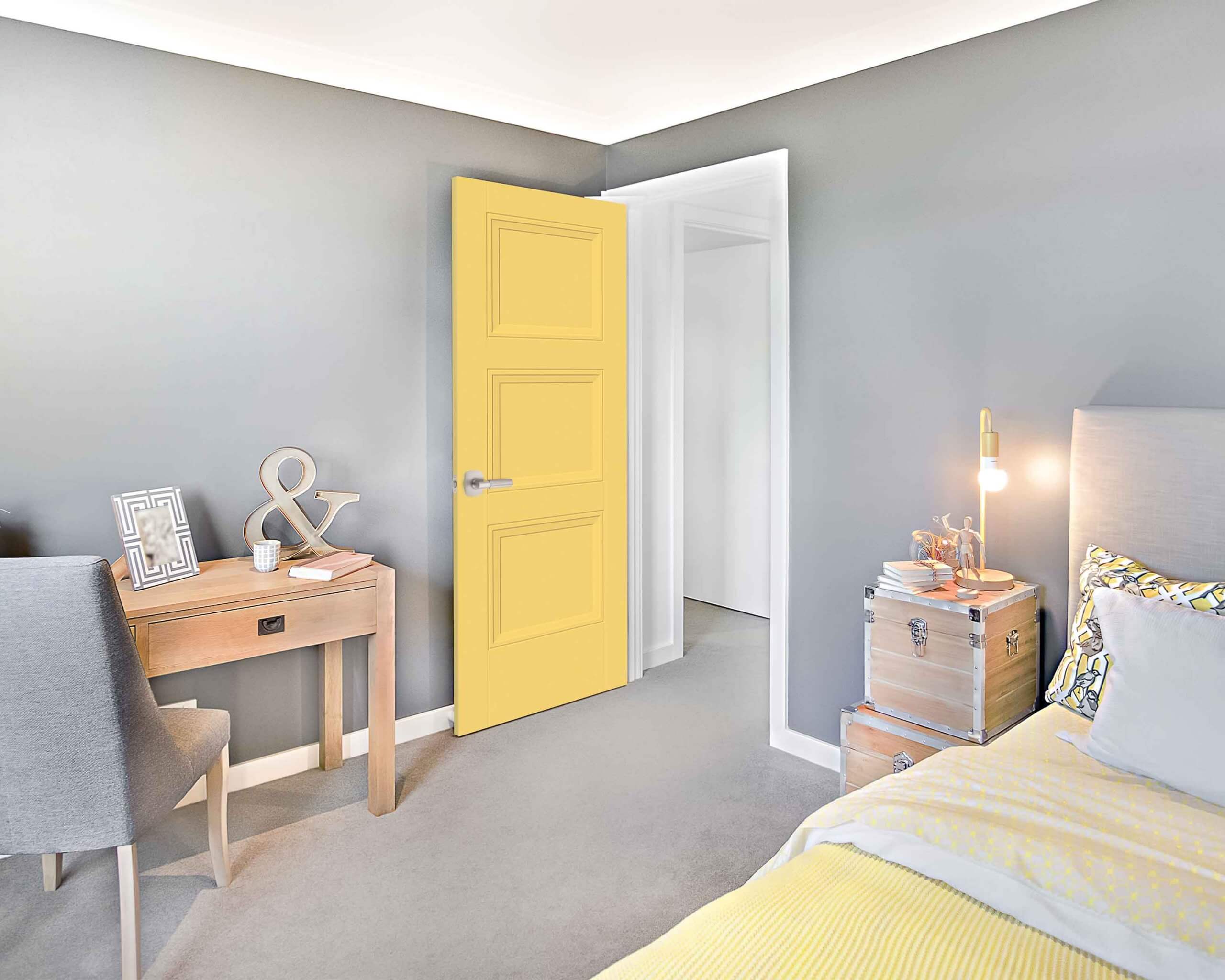 Photo courtesy of Madero