The demand for outdoor building projects has soared over the past two years with homeowners facing an array of public health restrictions and work-from-home requirements.
But what will the industry look like as we enter the new normal? Contractor Advantage spoke with outdoor product manufacturers and distributors across Canada to take the pulse of the outdoor building market and its health in the year ahead.
OUTDOOR LIVING SOARS AMIDST COVID
In 2020 and 2021, measures aimed at curbing the rampant spread of covid-19 had householders spending more time in their abodes than they could have ever imagined.
For some, experts suggested, being obliged to work from home had them seeking out a work-life balance in the escape to their yards, and so needed to update them. For others, the forced staycation (and lack of entertainment options) provided funds usually earmarked for activities like travel or dinner to build the backyard of their dreams. Still, others were finally home enough to oversee the creation of the outdoor oasis they'd had on their list for years, tapping into pent-up demand. Whatever the reasons — and there were more — contractors, retailers, distributors and manufacturers of outdoor building products saw the market explode.
It wasn't just the usual suspects that saw growth. Hit with a triple whammy of surging demand and early curtailments and pandemic-fueled supply challenges, the price of lumber skyrocketed. This in turn created less of a price difference between wood and many of its alternatives, giving homeowners the motivation, they needed to embrace low-maintenance products like composite and PVC decking.
Trends that had been building for years hit maximum acceleration, and contractors in the space were busier than ever.
"When covid hit, everyone held their breath collectively, and then within two to three weeks realized that this is just going to be absolutely unprecedented for business for our sector," says Jason Duniec, national sales manager at Instone Distribution in Edmonton. "People were trapped at home, either entertaining virtually or secretly. They needed their oasis. They wanted to be more comfortable. They needed more living space."
Duniec says comfort is driving homeowners to investigate the Lanai Outdoor decking products his company distributes. A capped cellular PVC product, he says it's stronger and lighter than composites while retaining less heat due to its lighter density.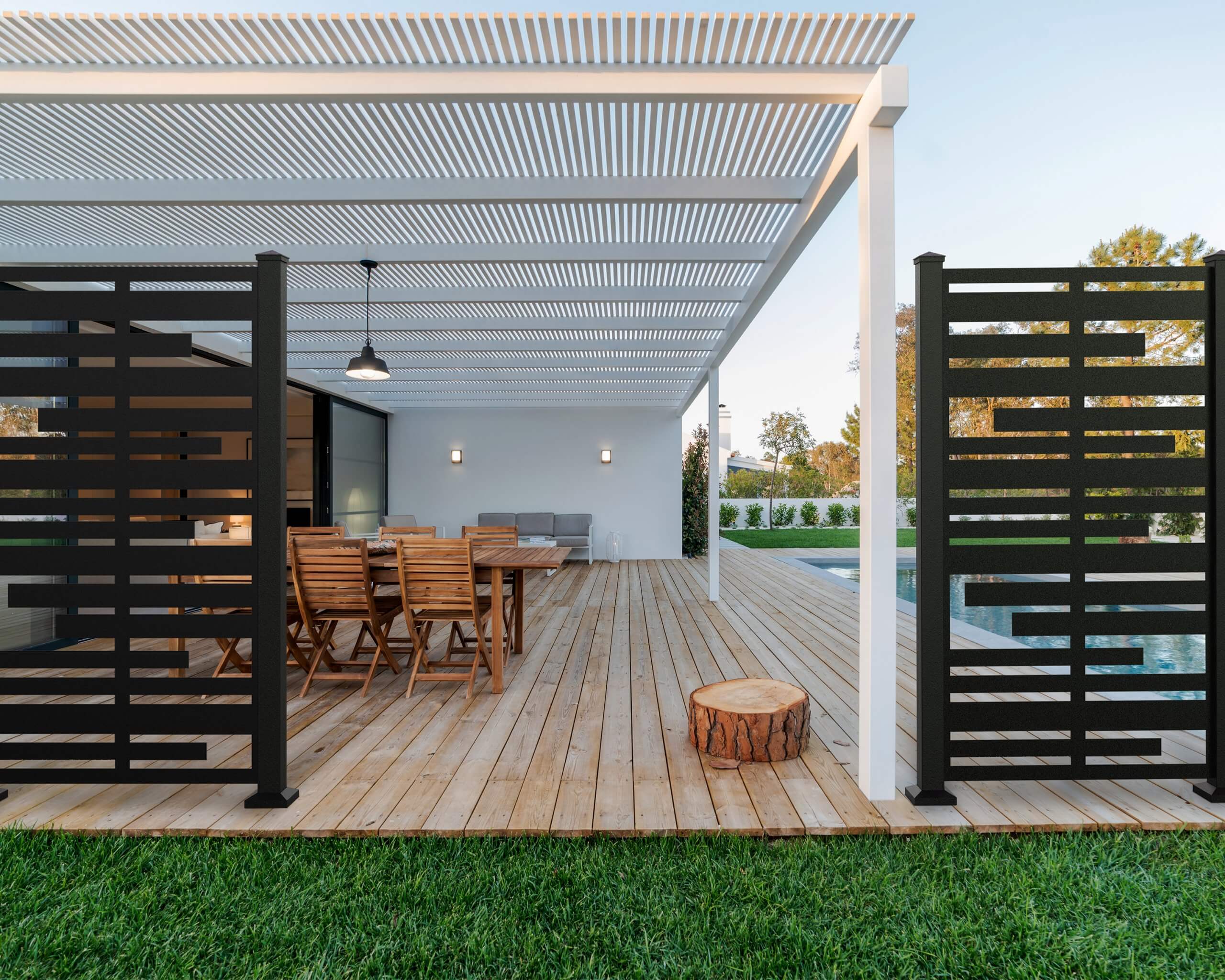 Photo courtesy of Instone Distribution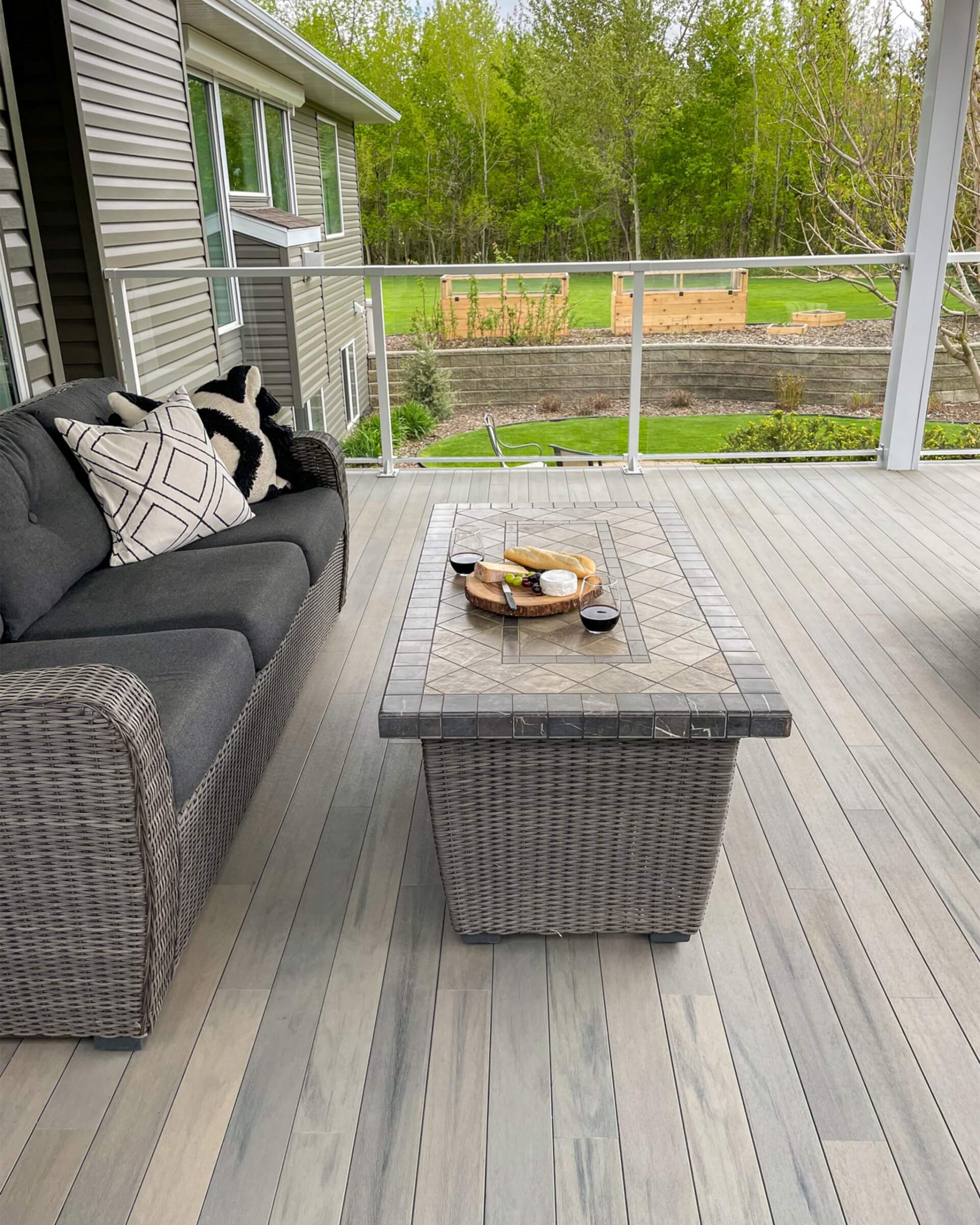 Photo courtesy of Instone Distribution 
A WORLD WITHOUT RESTRICTIONS
While the impact of the global covid-19 pandemic is still felt and some restrictions, especially around travel, still exist, many of the stricter requirements have fallen off in the past months. Lockdowns look to be a thing of the past, as Canadians return en masse to previous entertainment activities and carefully back to office environments. Even with restrictions and other challenges, vacation travel has resumed with some travel companies saying there's a new sense of urgency to hit the road (or air), and others saying it is a year for big destination travel — with people scratching epic trips off their bucket list.
It's left many wondering if the heightened desire for backyard builds will fall off.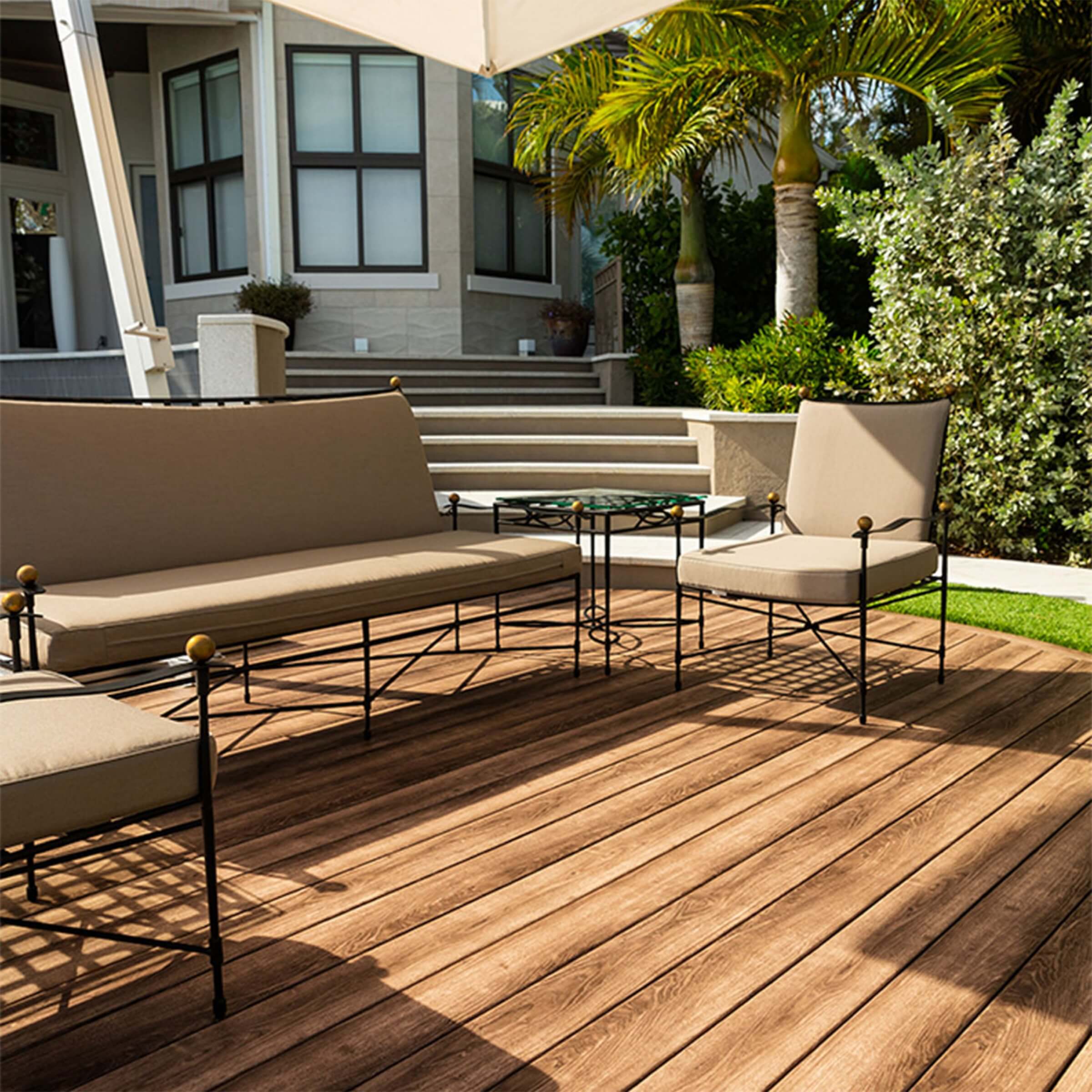 Photo courtesy of Royal Building Solutions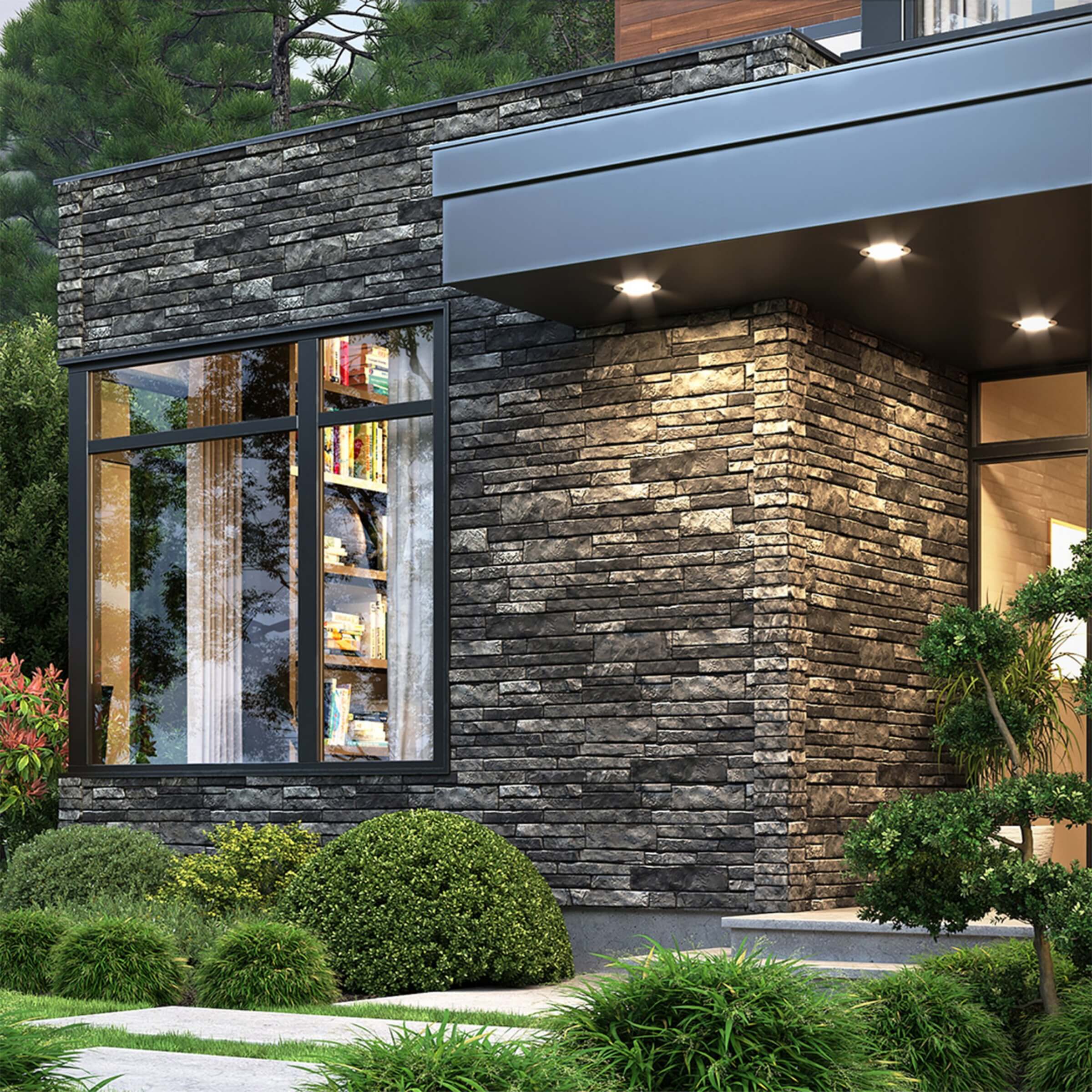 Photo courtesy of Royal Building Solutions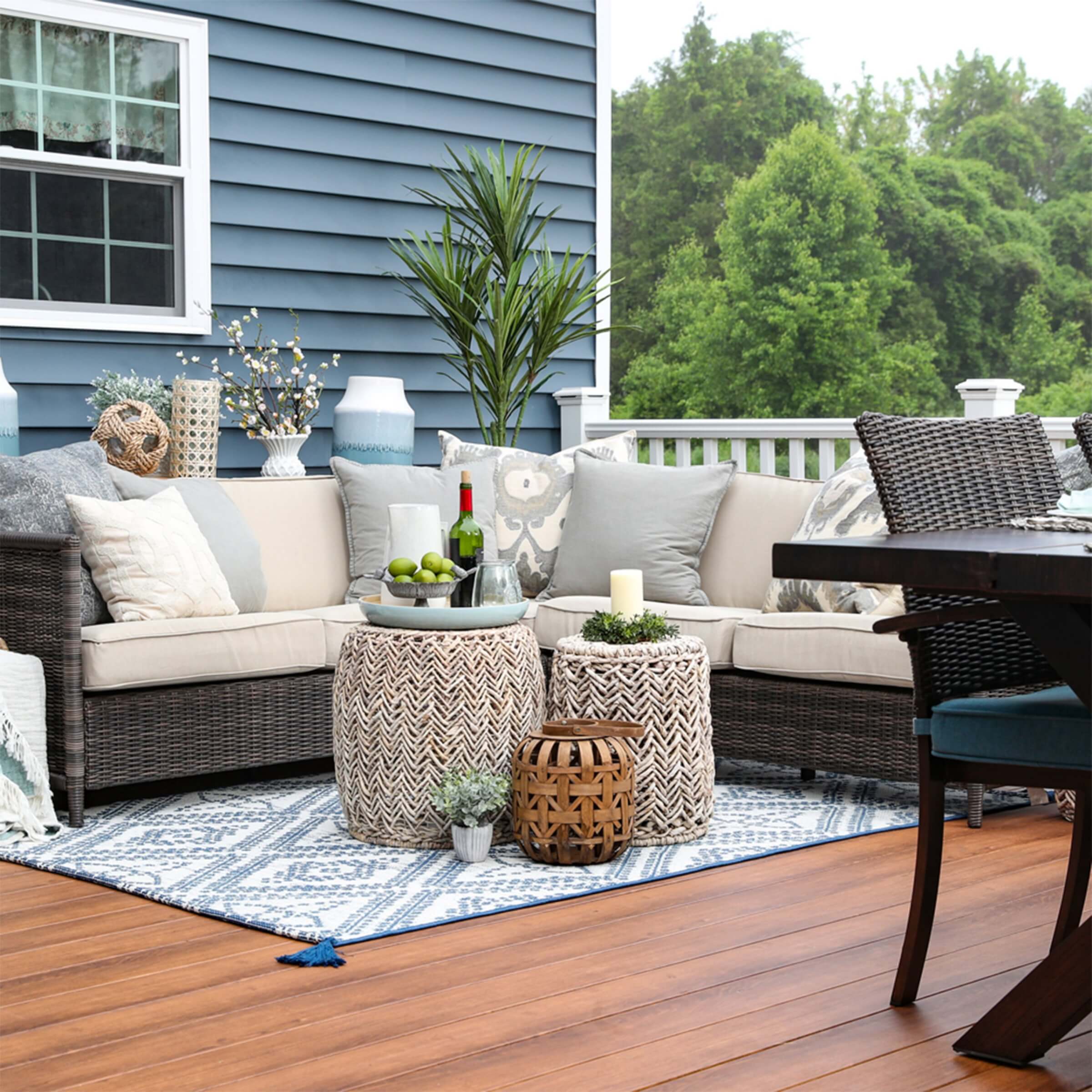 Photo courtesy of Royal Building Solutions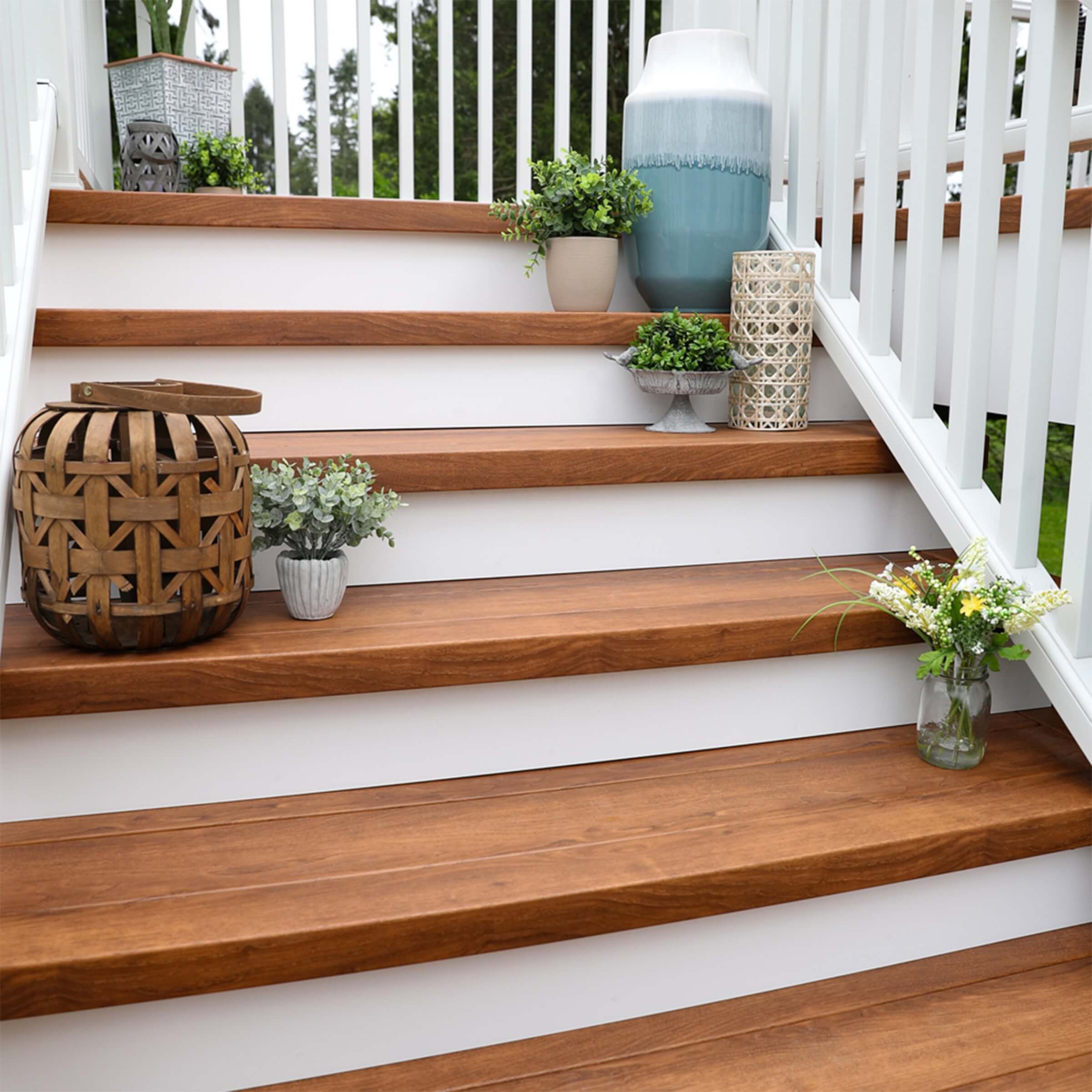 Photo courtesy of Royal Building Solutions 
"Overall, I would say the market is still quite positive," says Glenn Hermann, branch manager at Royal Building Solutions in Calgary. He says there definitely is some impact from the lessening of restrictions, but that "it's a very difficult one to measure because what we saw the last couple years was also not normal."
"I do think people are probably spending their money on some other things right now. In the last couple of years, they put a lot into their homes. We're still seeing the benefits from that, but I think it's pulled back a bit." Still, he notes that recent years have given homeowners a new appreciation for their homes, and that doesn't fade so quickly.
ENTERTAINING AT HOME
Rob Mitchell, president & CEO of Vista Railing Systems Inc. in North Vancouver says that while there is tremendous pent-up demand for travel — whether 10 miles down the road to visit friends or 10,000 miles for that dream vacation — the market for outdoor living construction is still positive.
"Staycations were what covid was all about," he says. "That said, there still is a very, very strong demand for updating your outdoor living space. Which is just that: an outdoor entertaining place. It needs to have multiple zones to it.
"Here is the outdoor kitchen, here is the dining spot… there's dancing or a firepit to sit at… and it's all happening in that outdoor living space. So, it's not that small addition anymore. It's become larger and zoned."
As much as the pandemic created pent-up demand to fly to remote locales, it's also created more of a demand to see and socialize with families and friends—and that needs a location to do it.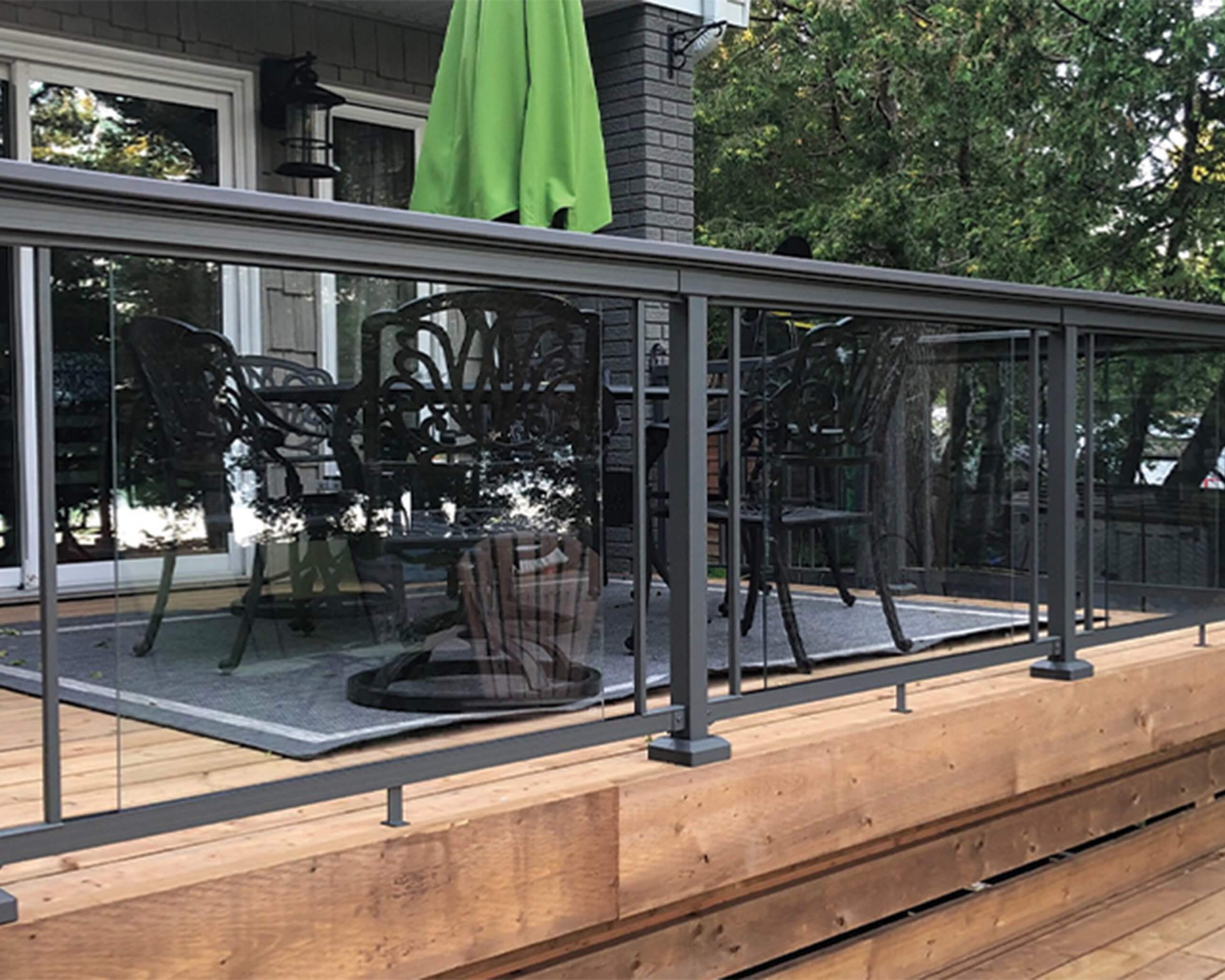 Photo courtesy of Vista Railing Systems Inc.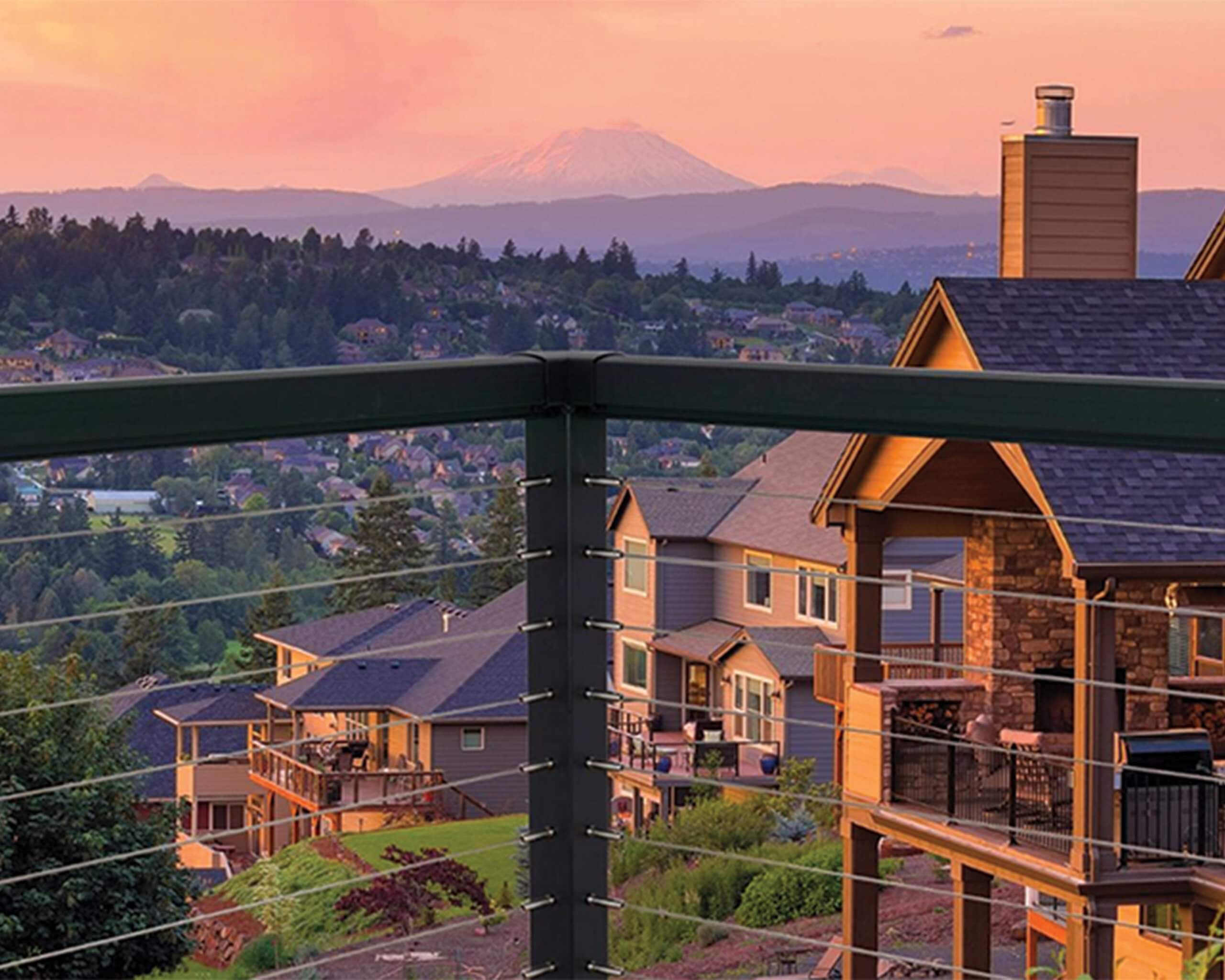 Photo courtesy of Vista Railing Systems Inc.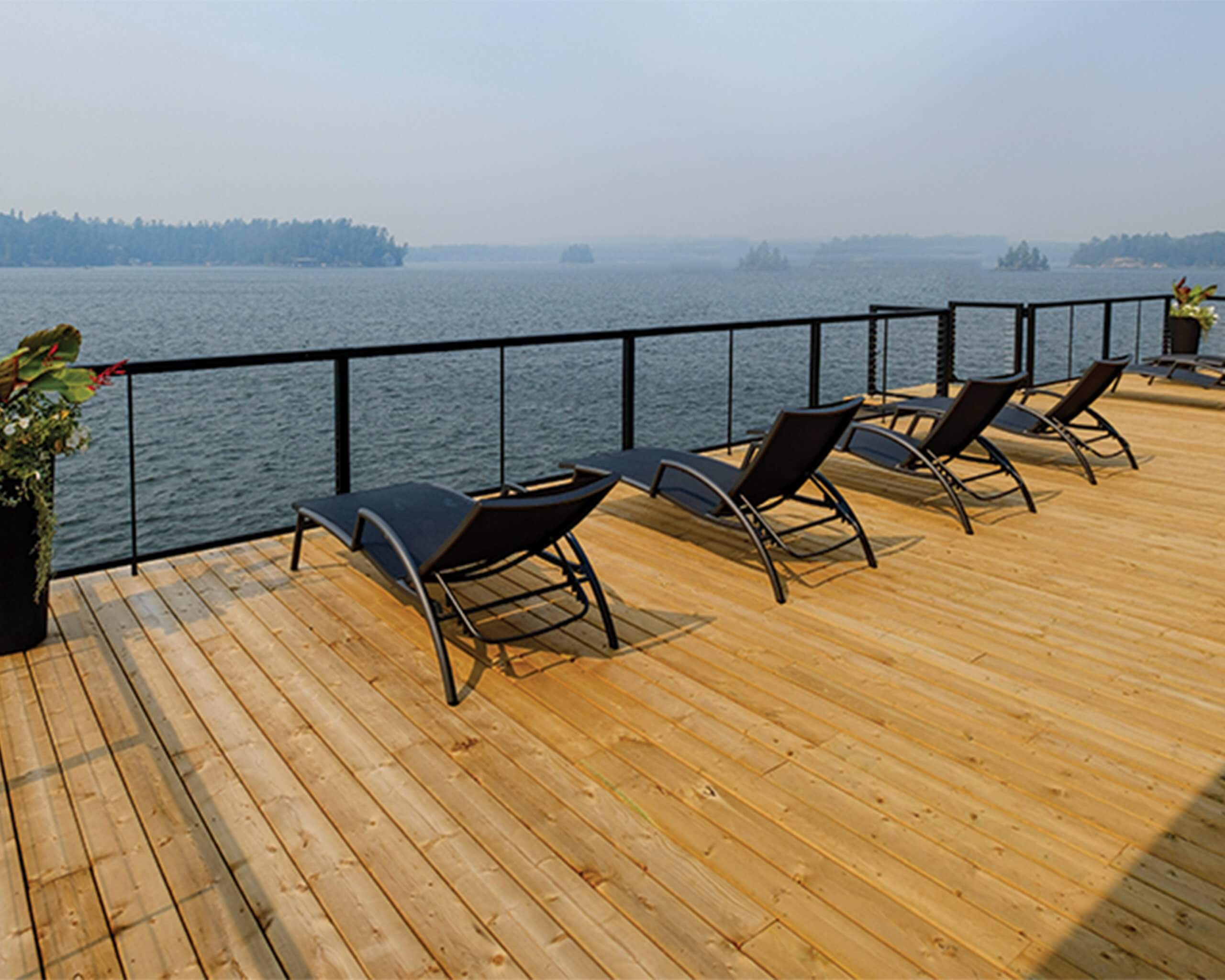 Photo courtesy of Vista Railing Systems Inc. 
THE FUTURE OF WORK
As much as public health restrictions have eased, not everyone is rushing back to the office 9-to-5, five days a week, and that continues to impact the market for outdoor living spaces.
The post-covid future looks like it will be one in which hybrid work models are the norm, with employees working from home part-time and in the office between one and four days a week. It's becoming an expectation of an increasing number of workers, and studies suggest it will be the new normal for many future workplaces.
Andrew Pantelides, executive vice president at Regal Ideas Inc. in Milton, Ont. says the pandemic created a push for greater work-life balance, prompting people to continue pursuing their home improvements. He also echoes Mitchell's sentiments, noting that staycations have given way to weekend entertainment.
"People are still working from home. A culture shift happened, and it continues," he says. "What makes a happy work-life balance has changed, so what we're seeing now is more entertainment areas (out back)."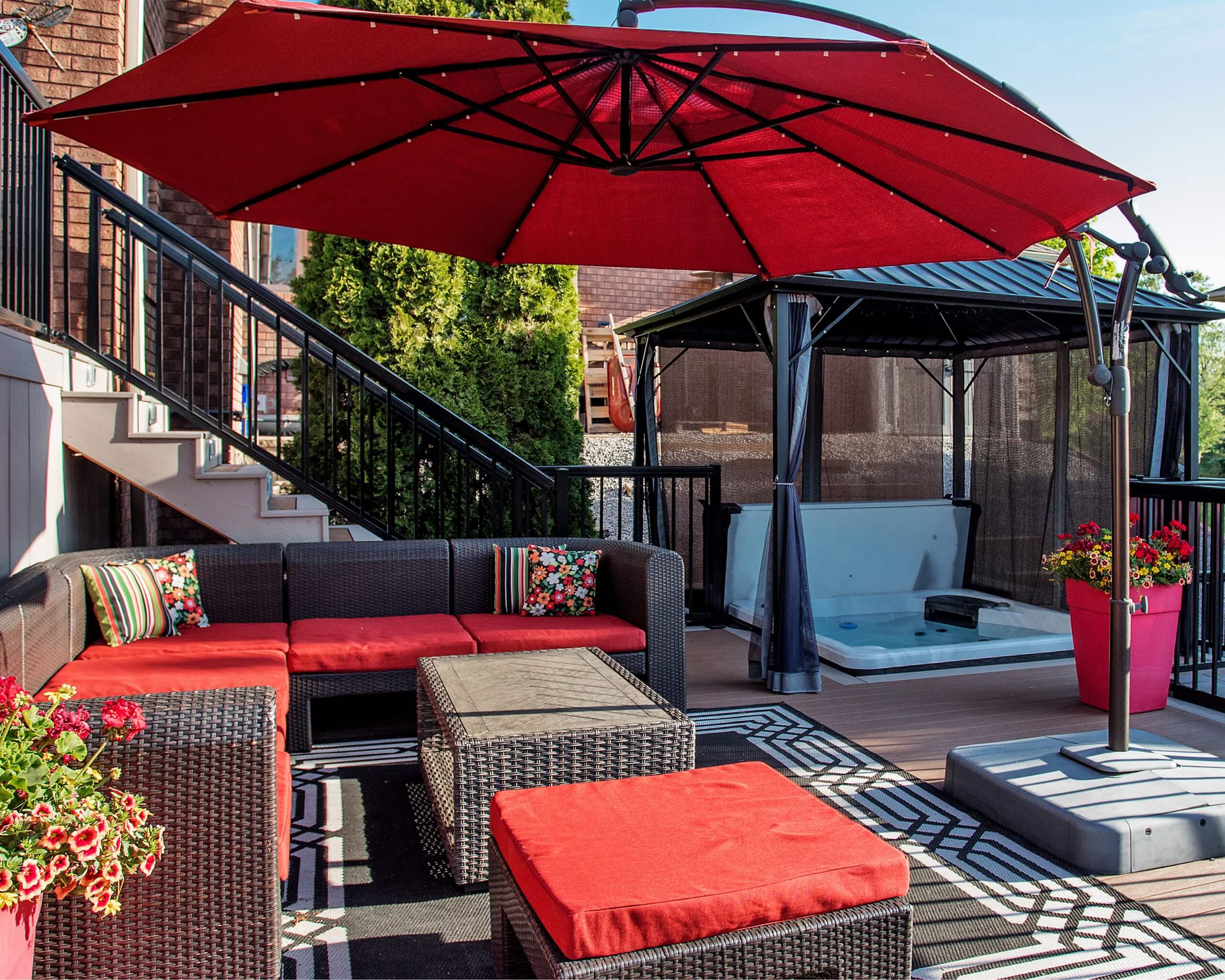 Photo courtesy of Regal Ideas Inc.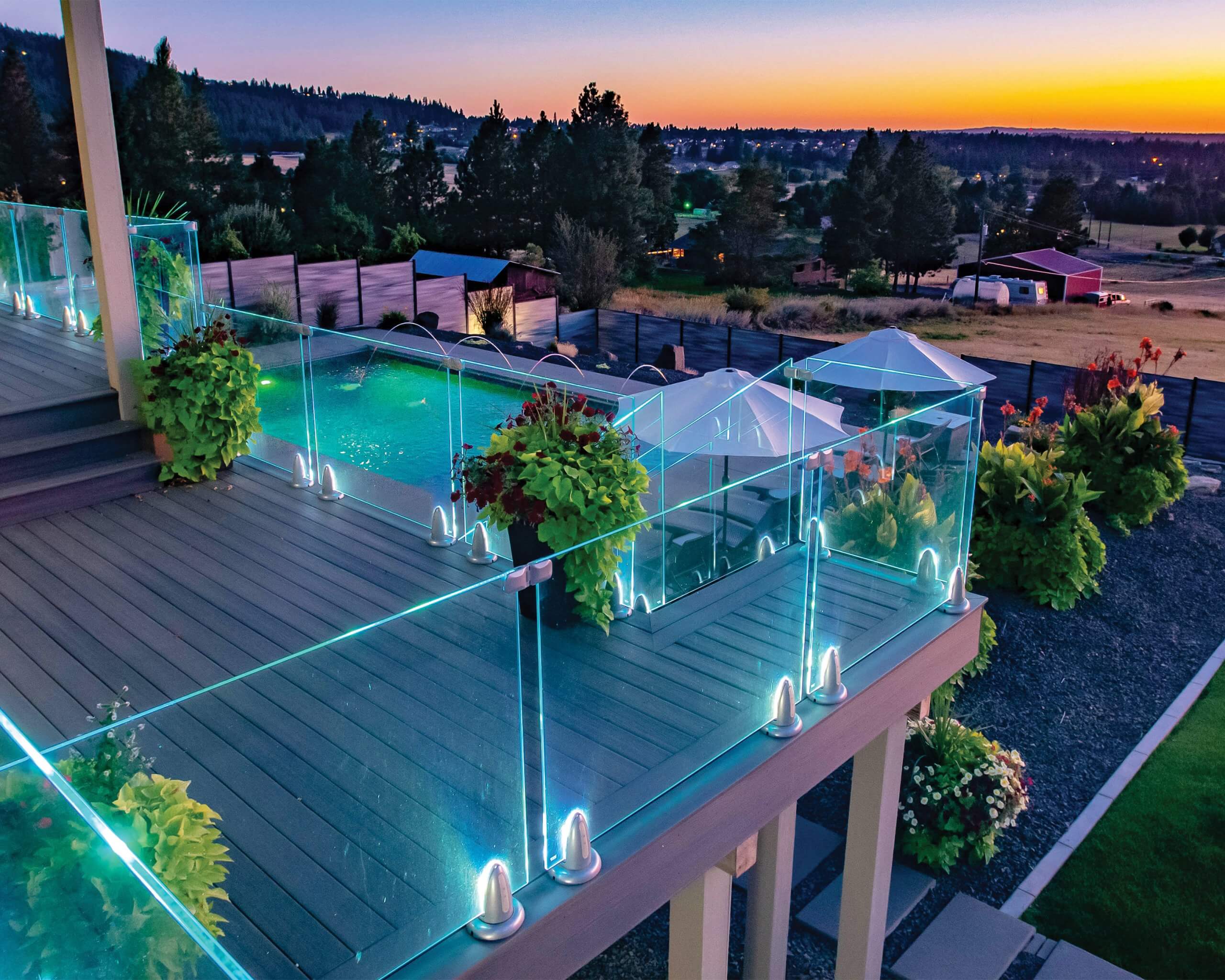 Photo courtesy of Regal Ideas Inc.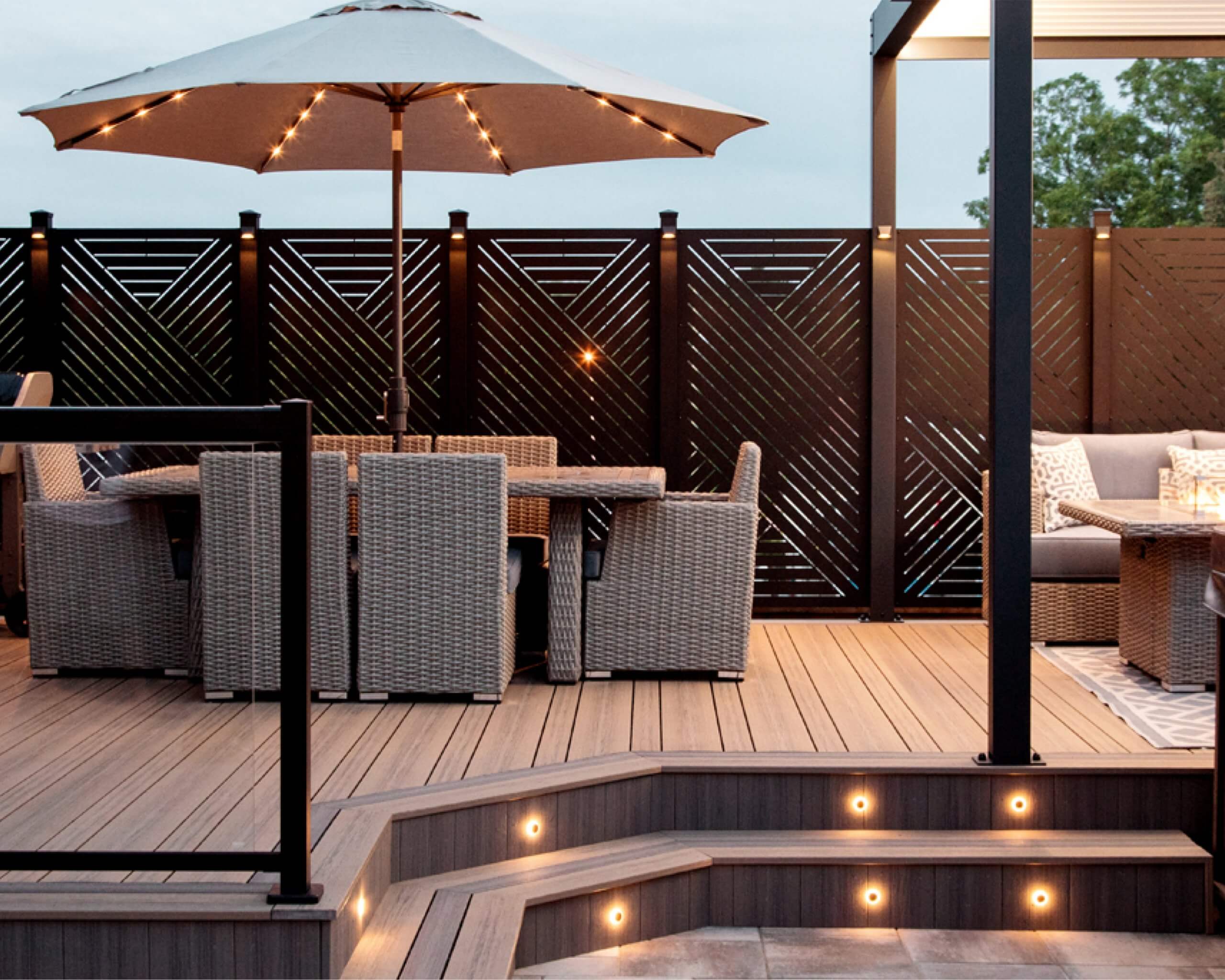 Photo courtesy of Regal Ideas Inc.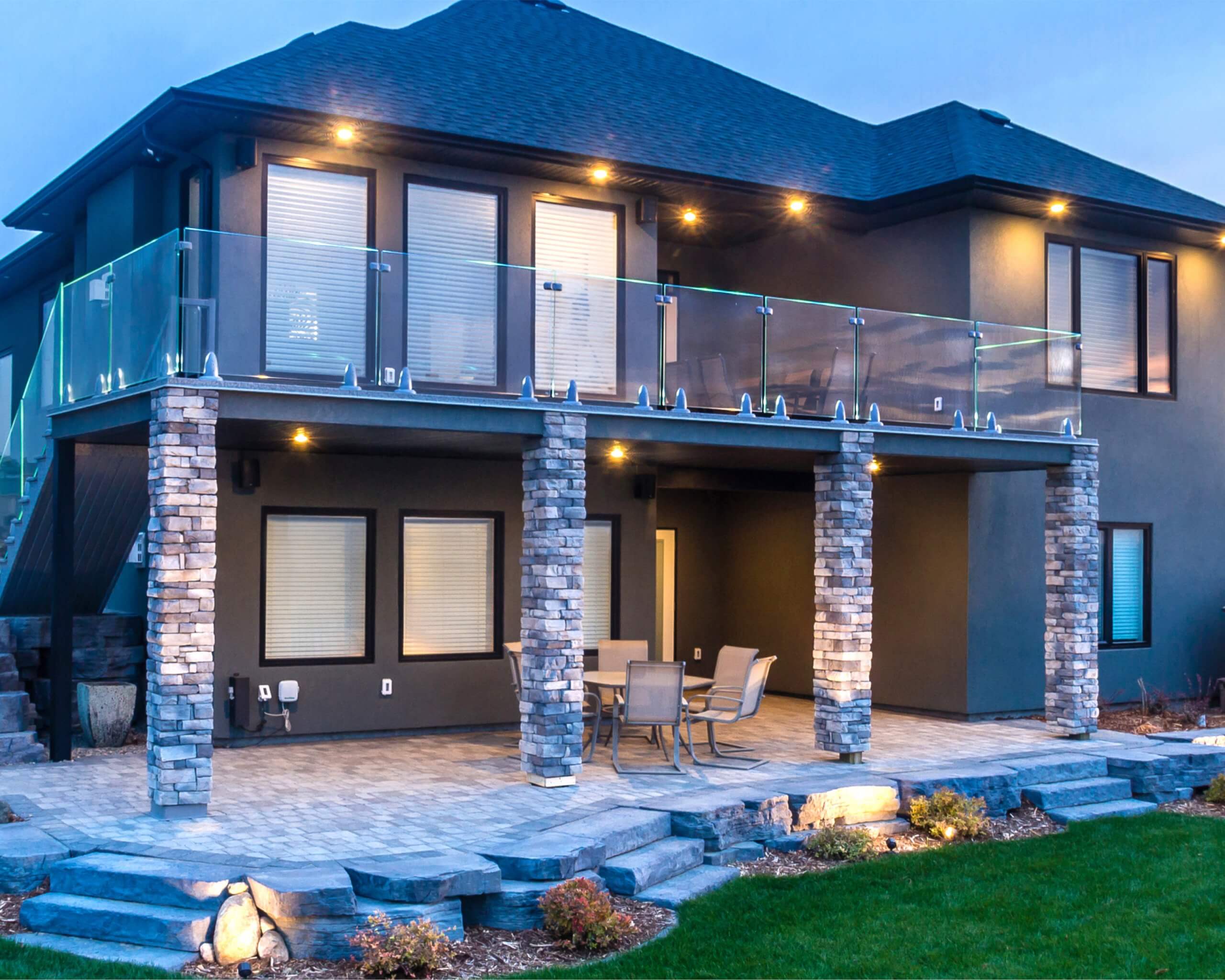 Photo courtesy of Regal Ideas Inc.
 BETTER LATE THAN NEVER
Outdoor building season got a late start in many regions of Canada in 2022 due to weather, and it stretched into spring when homeowners faced the new cash crunches of surging inflation, and high gas and food prices.
While distributors, manufacturers and retailers are being cautious, it has generally been good news, says Matt Lipskey, national decking and railing product manager for Gillfor Distribution Inc. His company provides TimberTech decking and railing systems in Canada.
"Going into 2022, we weren't sure if [the trends of 2020 and 2021] would continue now that the world's starting to open back up," he says. "What we've seen is very strong support really early in the season — over the winter, preparing for this year — and then I think we've started to see a little bit of diversion for people travelling and doing other things."
"But what we're seeing right now, now that the weather is here, we're seeing again a 180° right back to home improvement. A lot of that is based on the rising cost of fuel and travel, and with all the inflation people have decided, 'You know what, I'm going to keep putting money into my home because the value is there.'"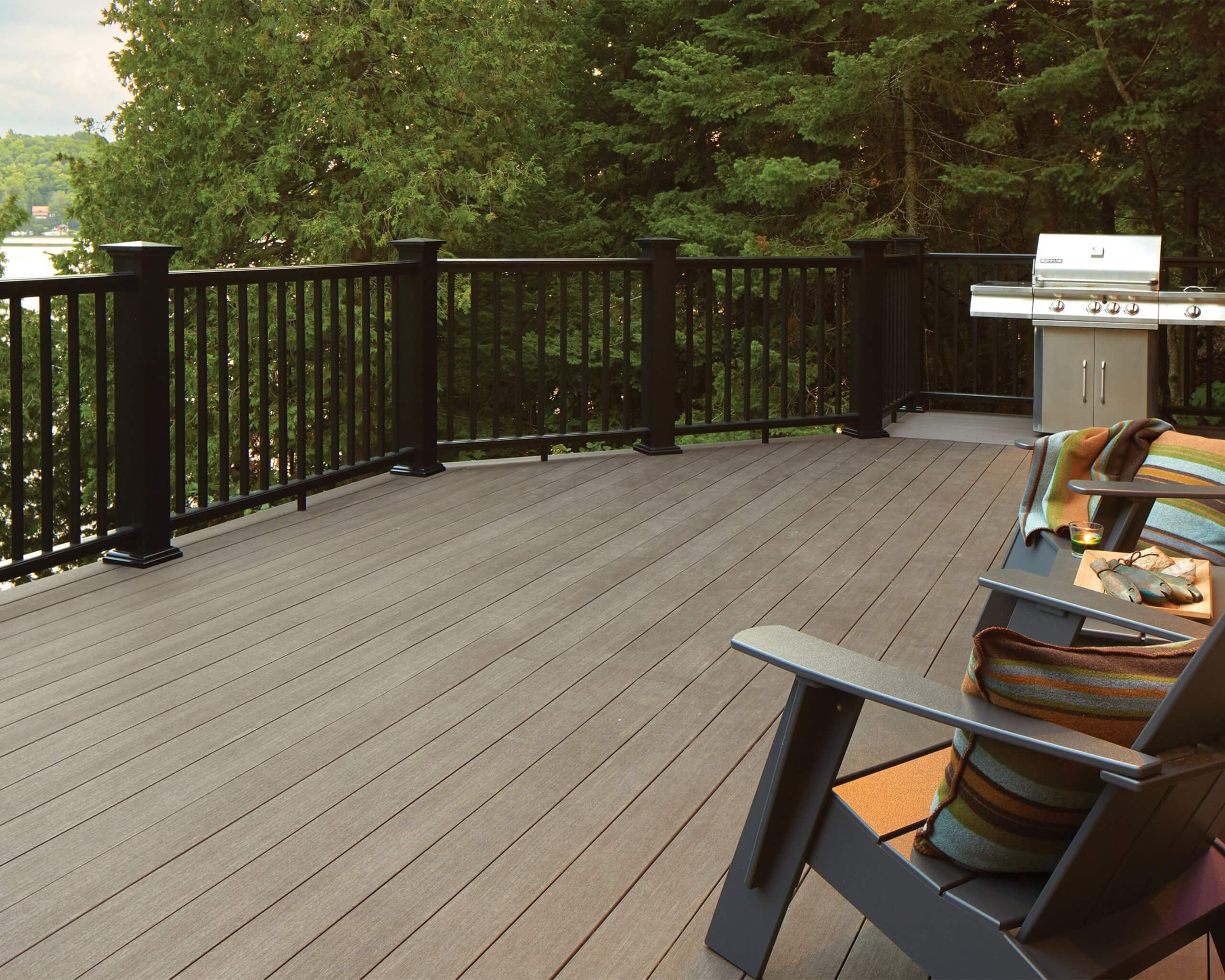 Photo courtesy of Gillfor Distribution Inc.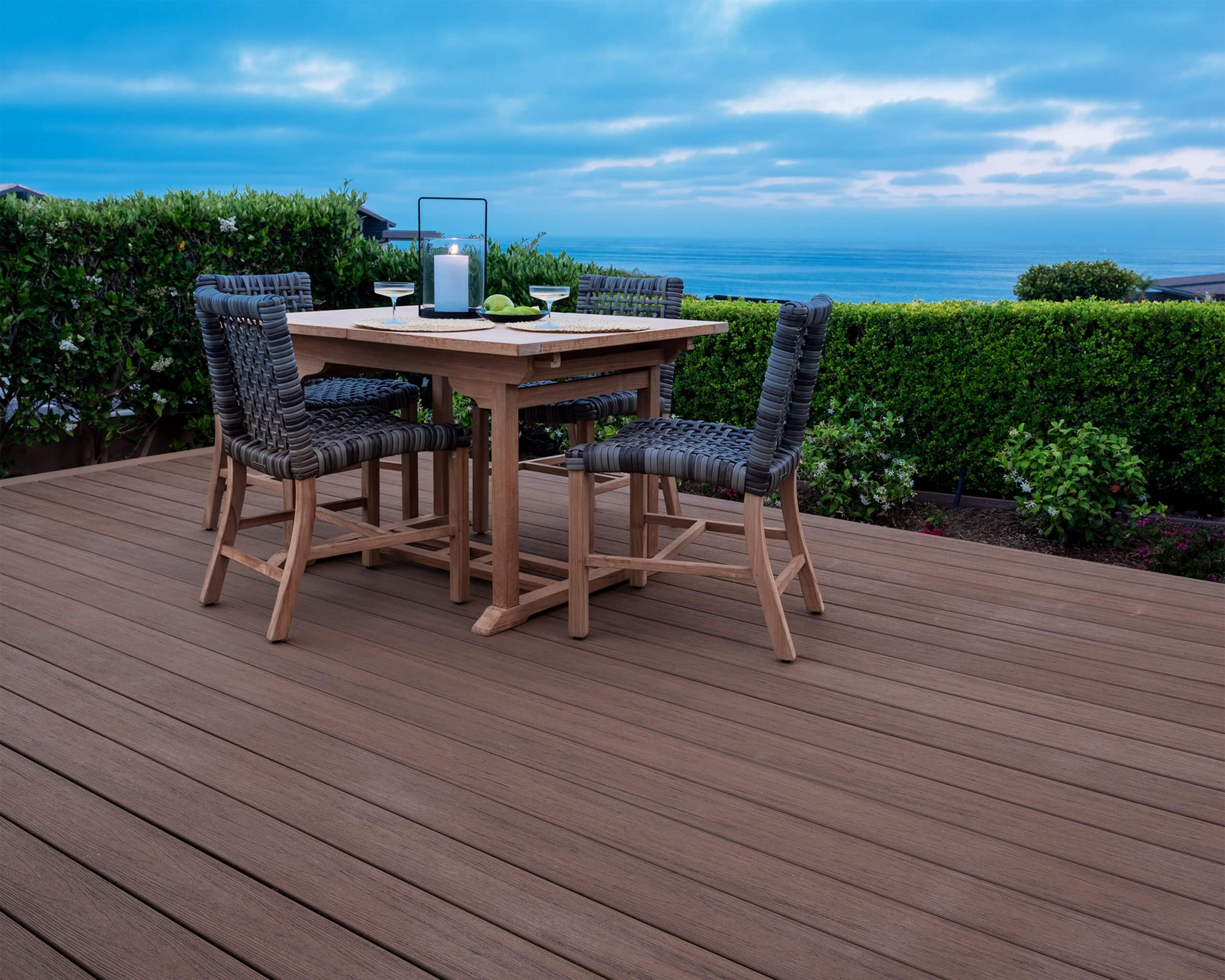 Photo courtesy of Gillfor Distribution Inc.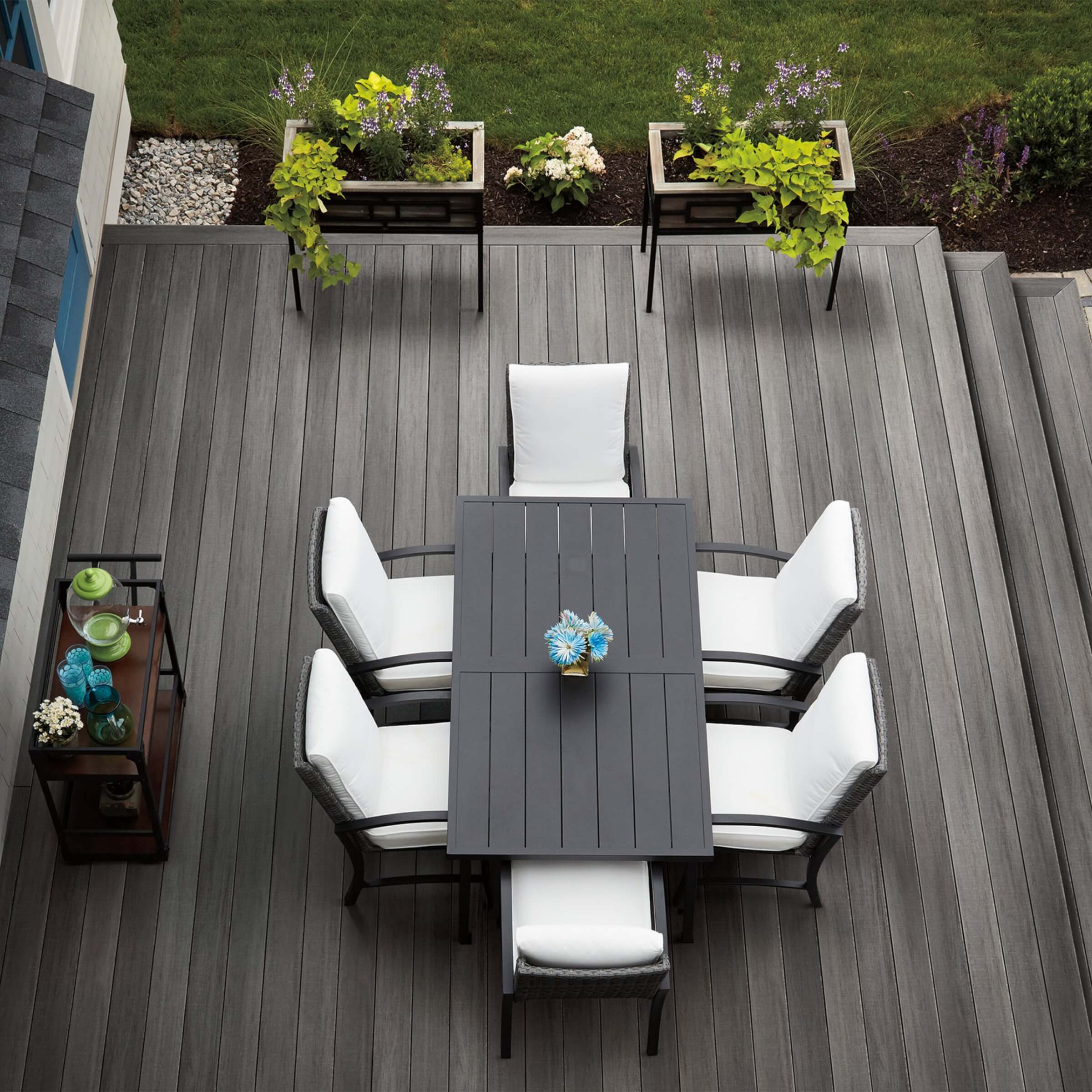 Photo courtesy of Gillfor Distribution Inc.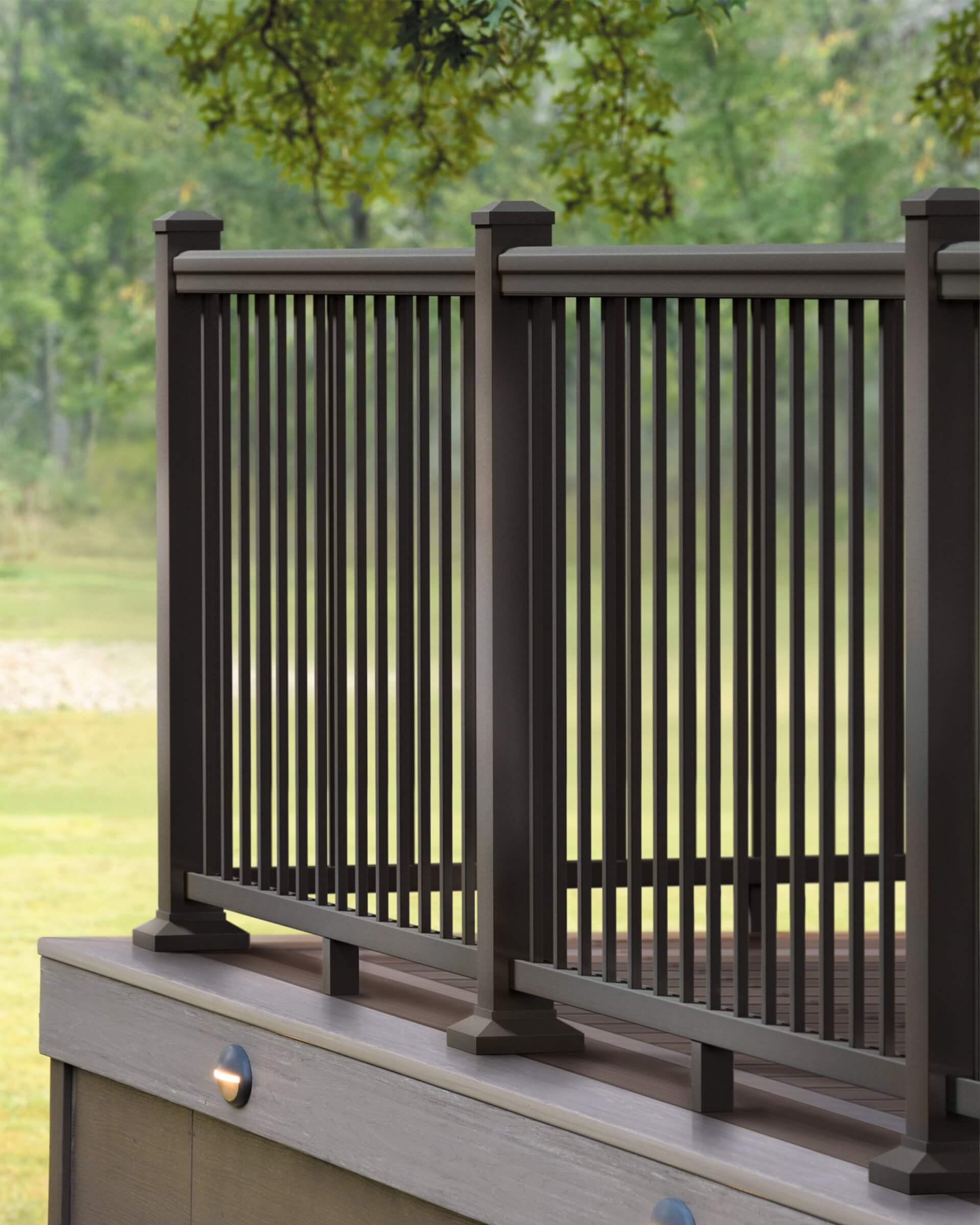 Photo courtesy of Gillfor Distribution Inc.
CREATURES OF HABIT
Jeff Morrison, vice president of Milton, Ont.-based Goodfellow Inc. says it's a little early to gauge the impacts of hyper-inflation and fuel prices on the market. "What we do know is the disposable income of the consumer after two years of the pandemic is being focused into other areas," he says.
"But there is a bit of a wildcard in that because it's providing to be very painful to travel with delays, and also with the price of fuel, will that get people to stay at home another summer." A summer possible spent lounging on the Fiberon decking or looking over the Fortress railing systems Goodfellow supplies.
Still, add in the cooling of the housing bubble, and the market is rife with uncertainty. "The only certainty is we're expecting and embracing uncertainty," Morrison says. "Where in 2020, we didn't know anything. We knew this was coming."
Whether or not homeowners weather out another summer in their own yards or go abroad, Morrison says the habits picked up over the culture shift of the past two years will linger—and that will have many still investing in their decks and patios.
"Humans are creatures of habit, so if we built a beautiful deck for the last couple of years and it has maybe an outdoor kitchen, or there's a gazebo you wanted or a pavilion structure, and nice couches and a pellet smoker…They got to use it, they got used to using it, and they're going to keep using it."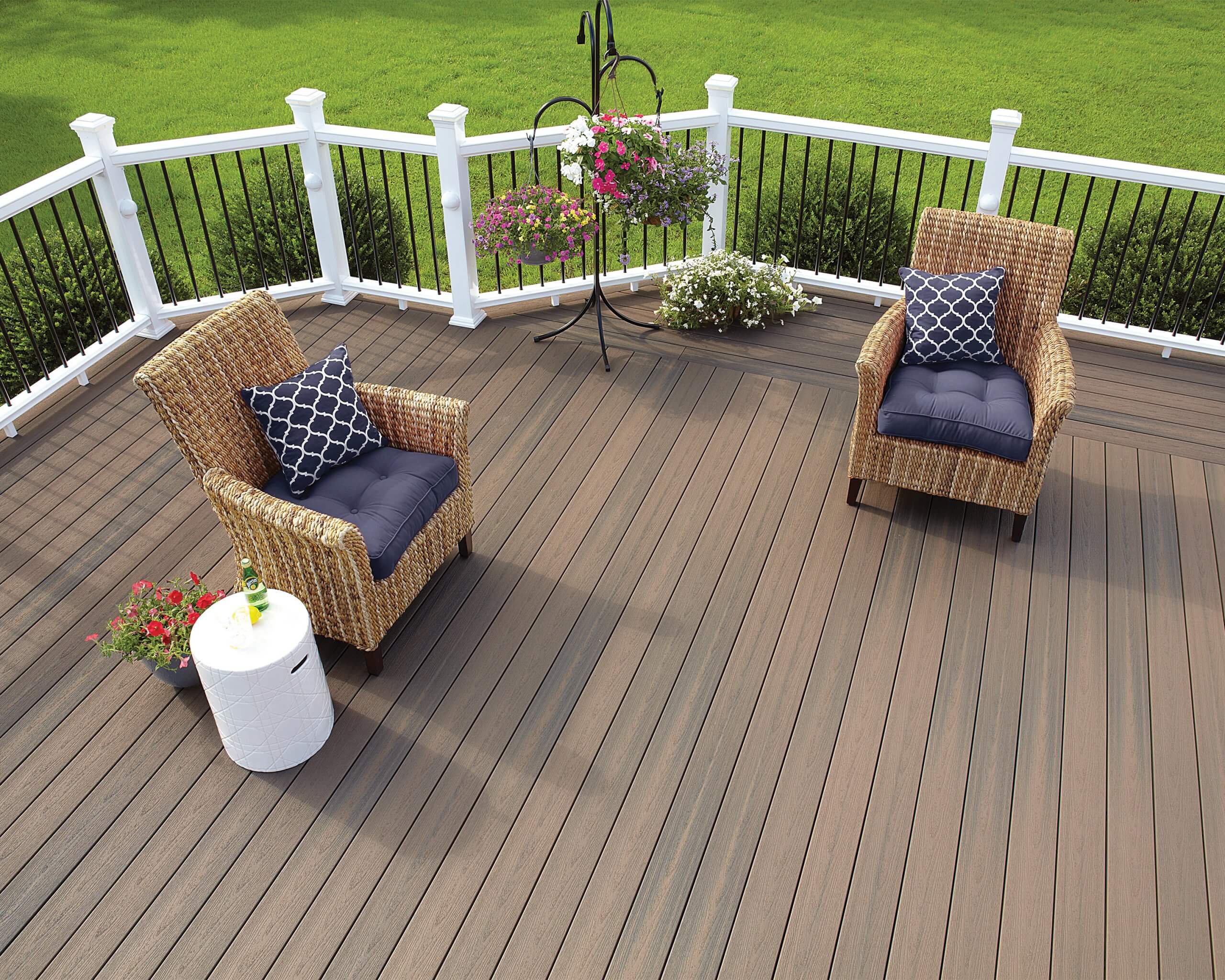 Photo courtesy of Goodfellow Inc.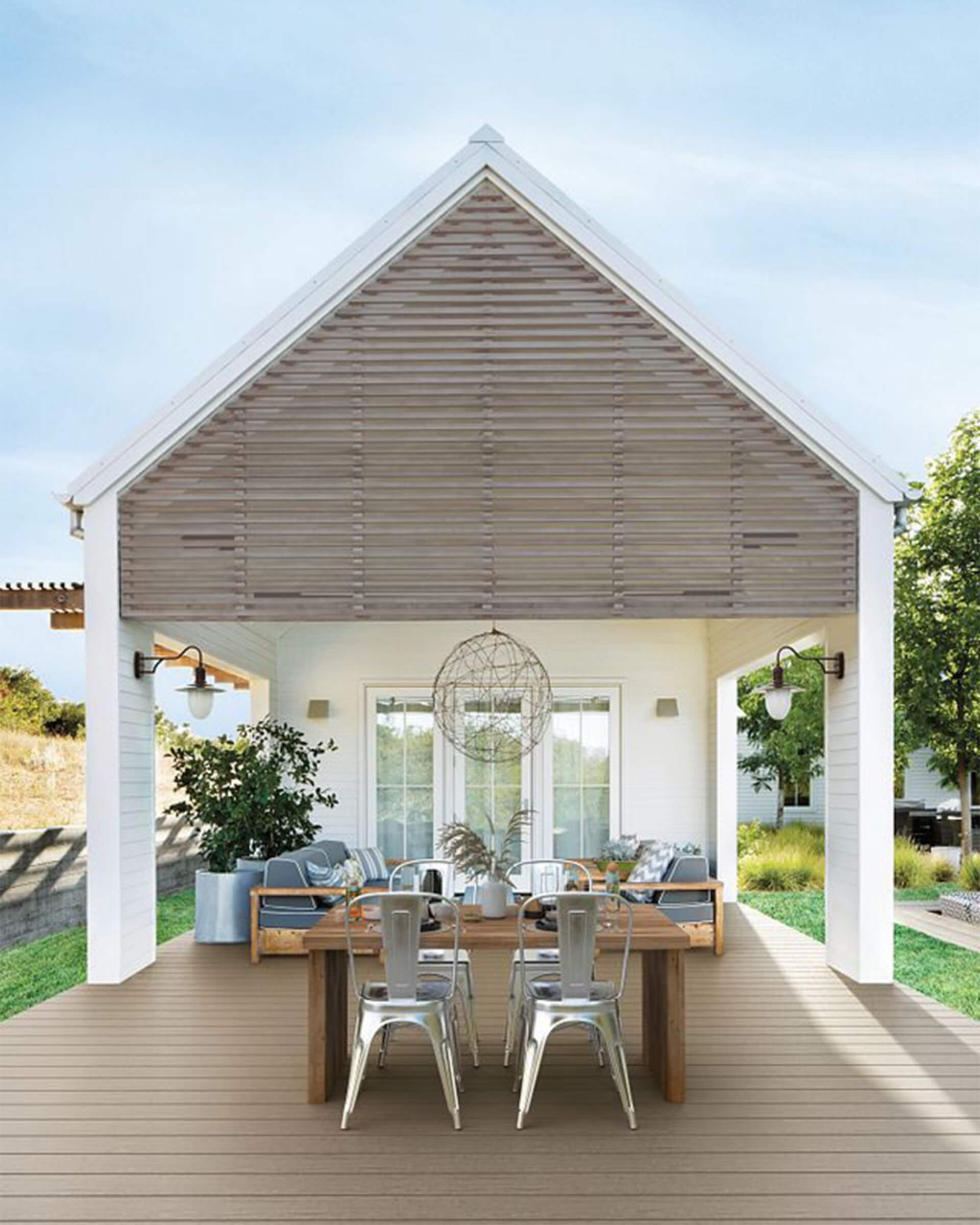 Photo courtesy of Goodfellow Inc.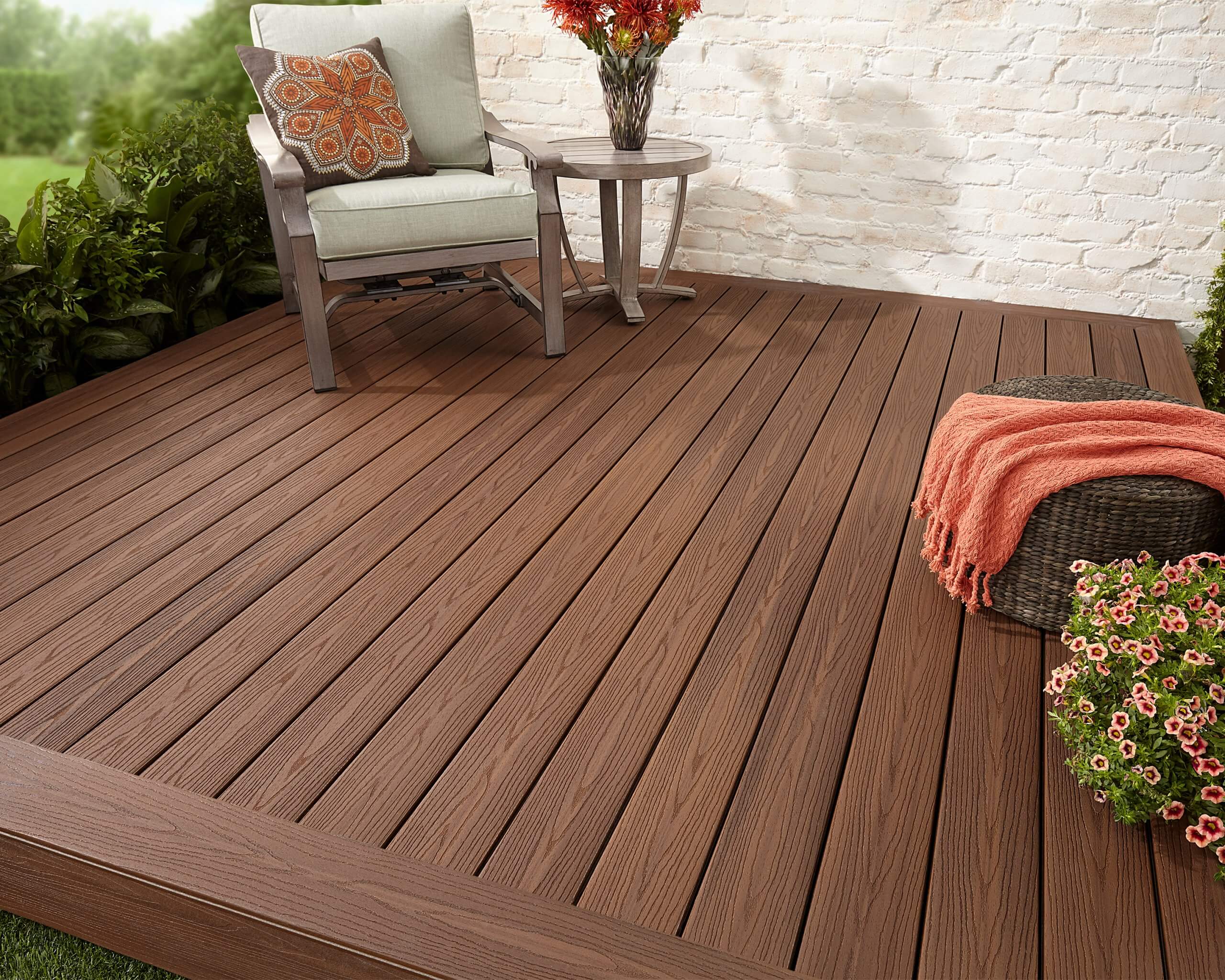 Photo courtesy of Goodfellow Inc.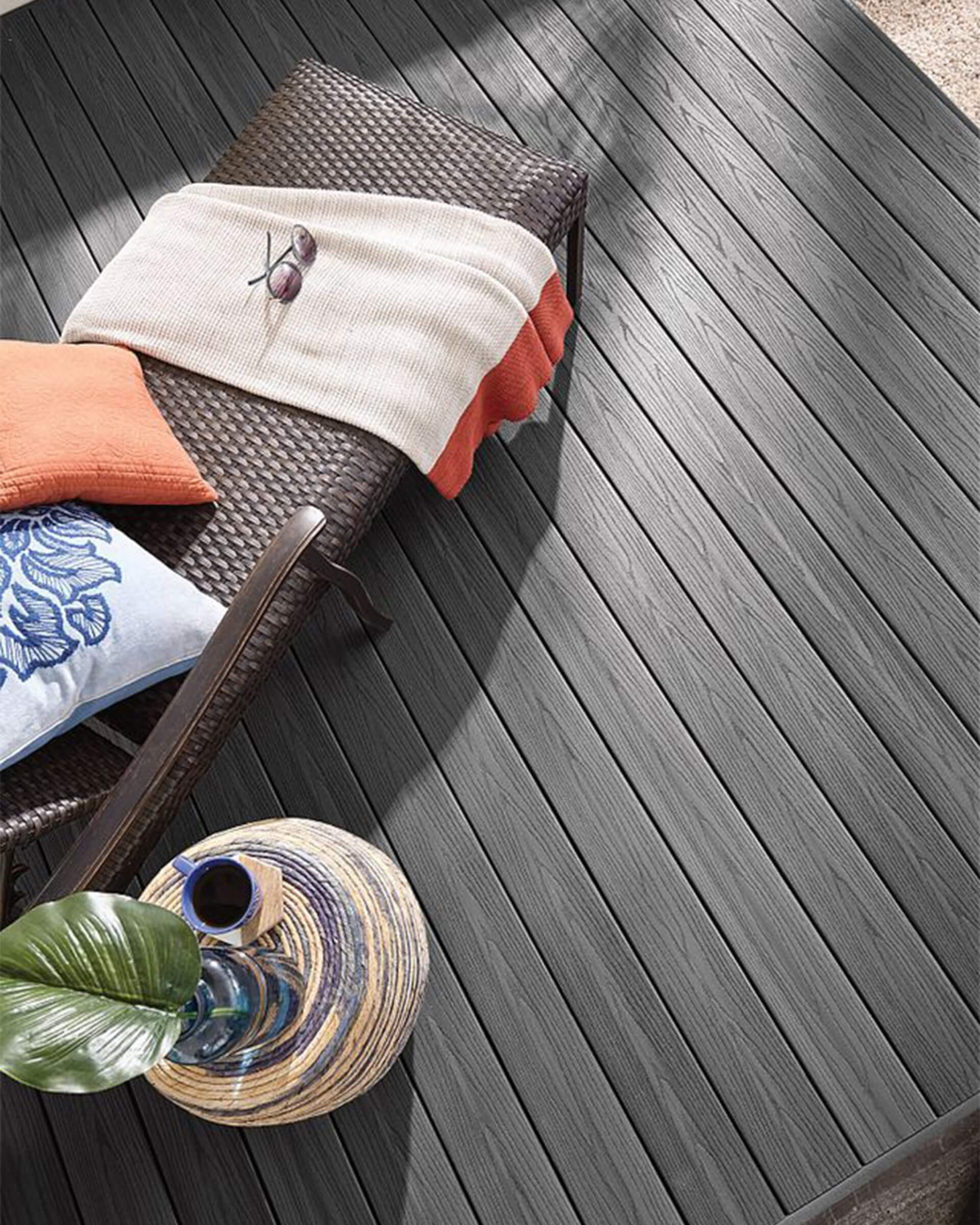 Photo courtesy of Goodfellow Inc.
 A READY SUPPLY
While the last two years saw many across the supply chain struggle with supply issues, nearly all manufacturers and distributors say those issues have mostly been corrected. Where lead times for materials could have been months at the height of supply problems, they have fallen to mostly normal and new supply can be expected in weeks. "These days it's not so much a manufacturing issue, it's a logistic one," Hermann says.
Lipskey adds, "People are much more conditioned to planning now. Knowing you want a deck in July, you start researching and ordering materials maybe in May. So, I think consumers are much more educated about supply, but having said that for us, anyway, supply hasn't been an issue."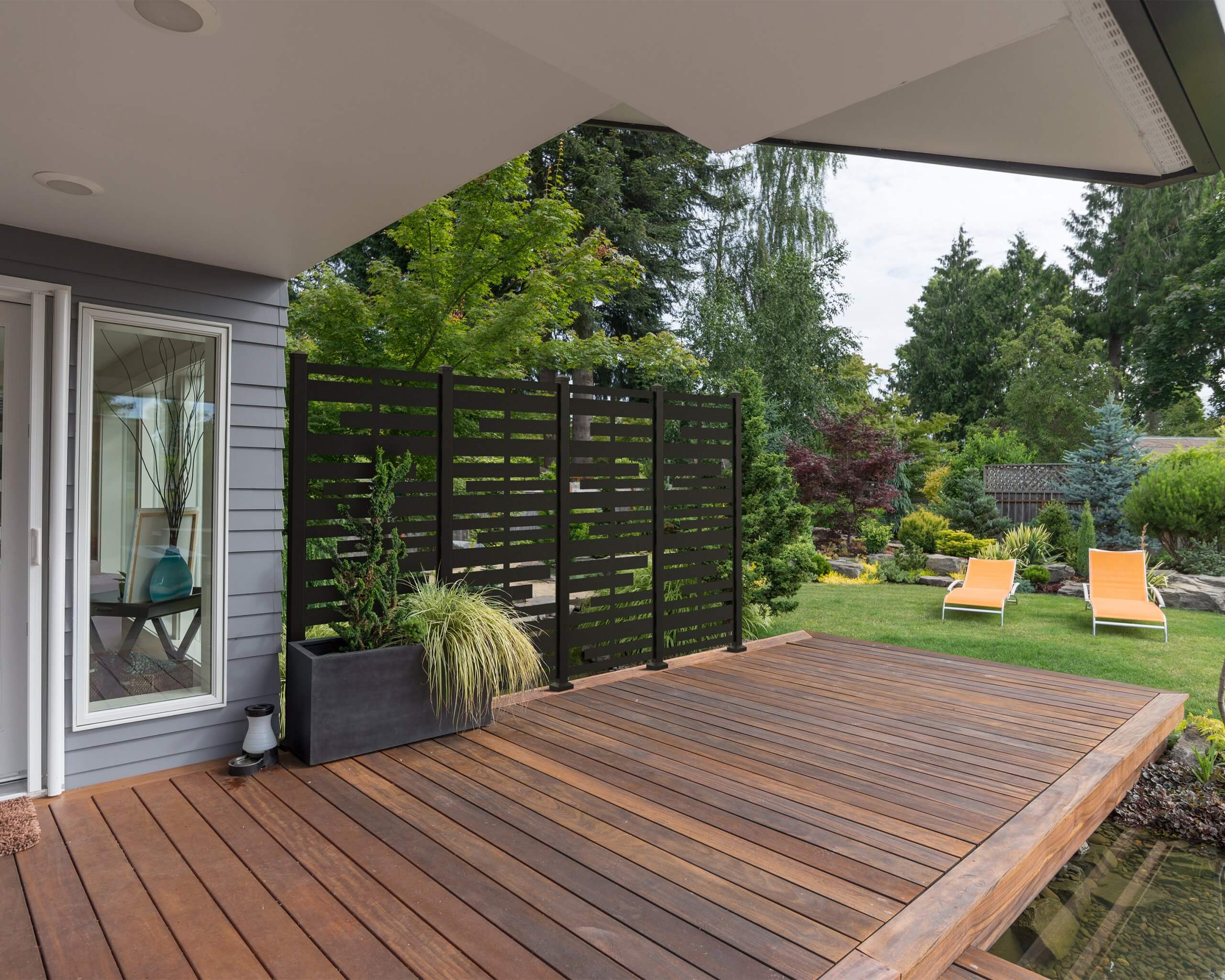 Photo courtesy of Instone Distribution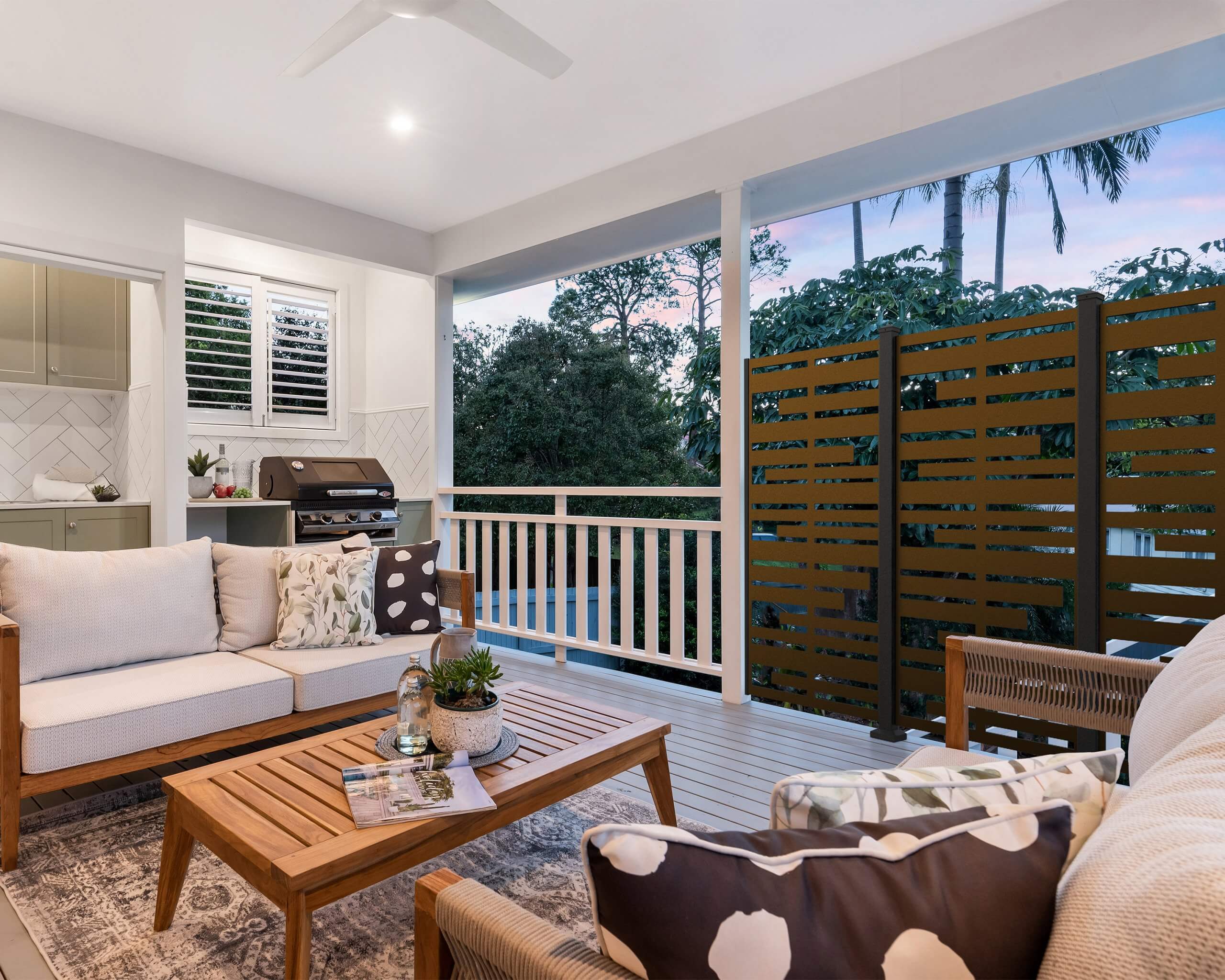 Photo courtesy of Instone Distribution 
SELECTION-SAVVY CUSTOMERS
Jill Robertson, regional sales director for MoistureShield Composite Decking, says that 2022 has started out as strong as the previous two.
She attributes this, in part, to record savings accumulated during the pandemic. "People are spending money, and they are putting it back into their houses."
What has been changing is that material choice is becoming more of a focus for these investors in home improvement. "People aren't looking at the price point, they are looking at what the product does for me," she says, adding that it's driving more consumers to her company's composite decking, distributed by CanWel Building Materials, because of its CoolDeck technology.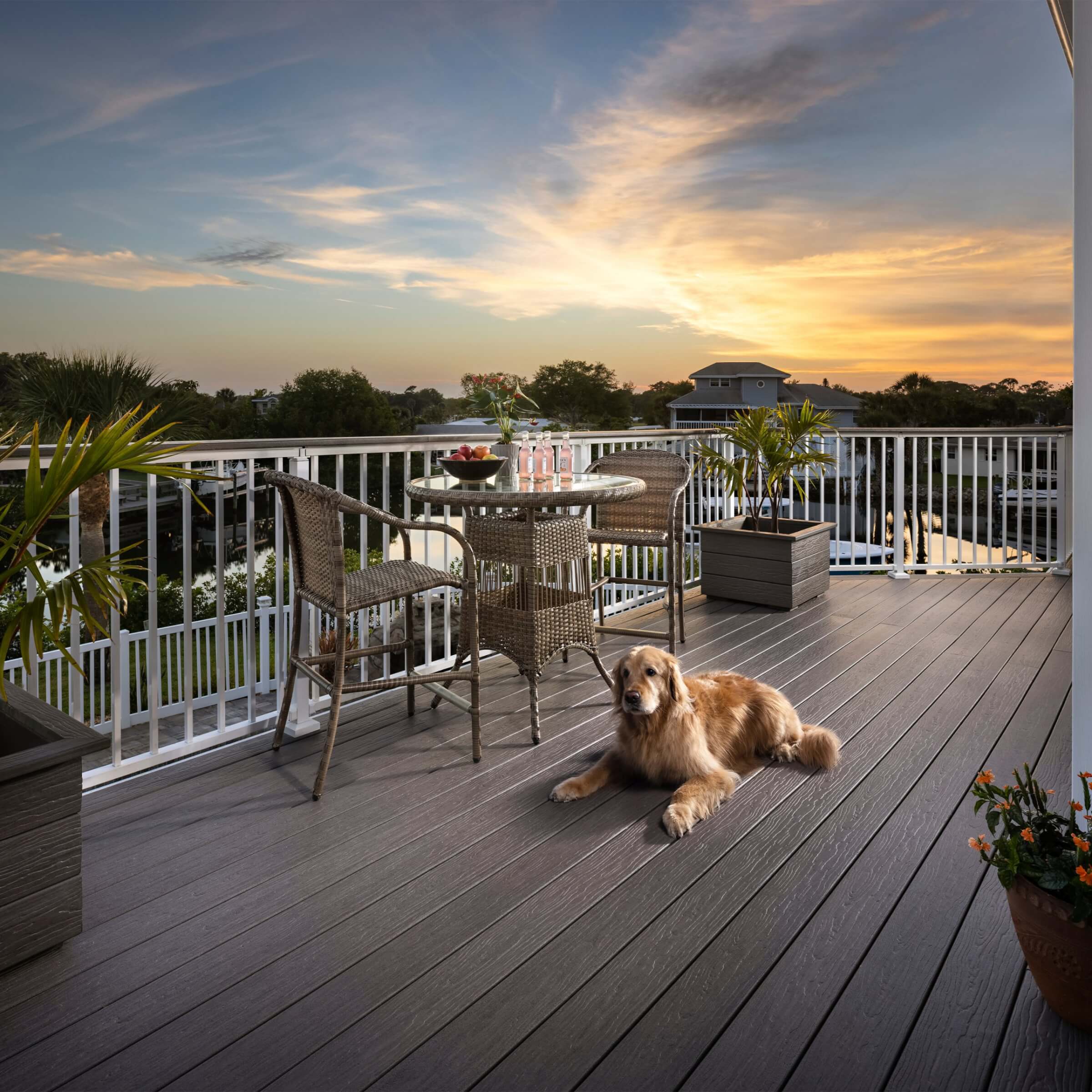 Photo courtesy of CanWel Building Materials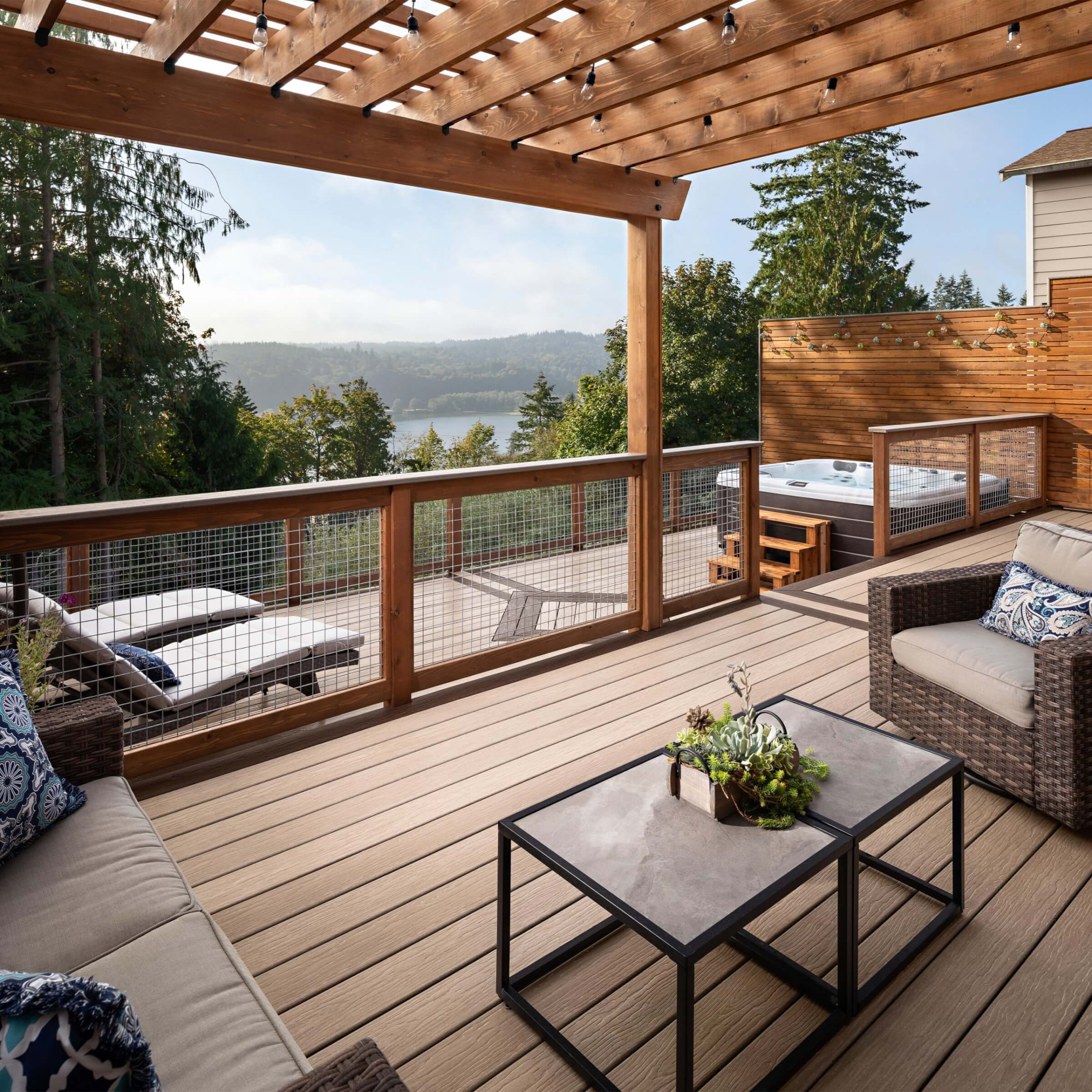 Photo courtesy of CanWel Building Materials 
Well-researched and savvy, today's homeowners are "increasingly coming in and asking the right questions, in terms of how the product performs and what does it have in terms of warranties and resistances, CoolDeck, they'll pay for it. Because you can use it and abuse it and it's going to last."
Morrison too says homeowners are increasingly using the Internet to design their decks and outdoor structures, and — even amidst uncertainties — increasingly moving toward more premium and higher fashion product lines. The reason, he suggests: "People are building them to use them, not just to have them."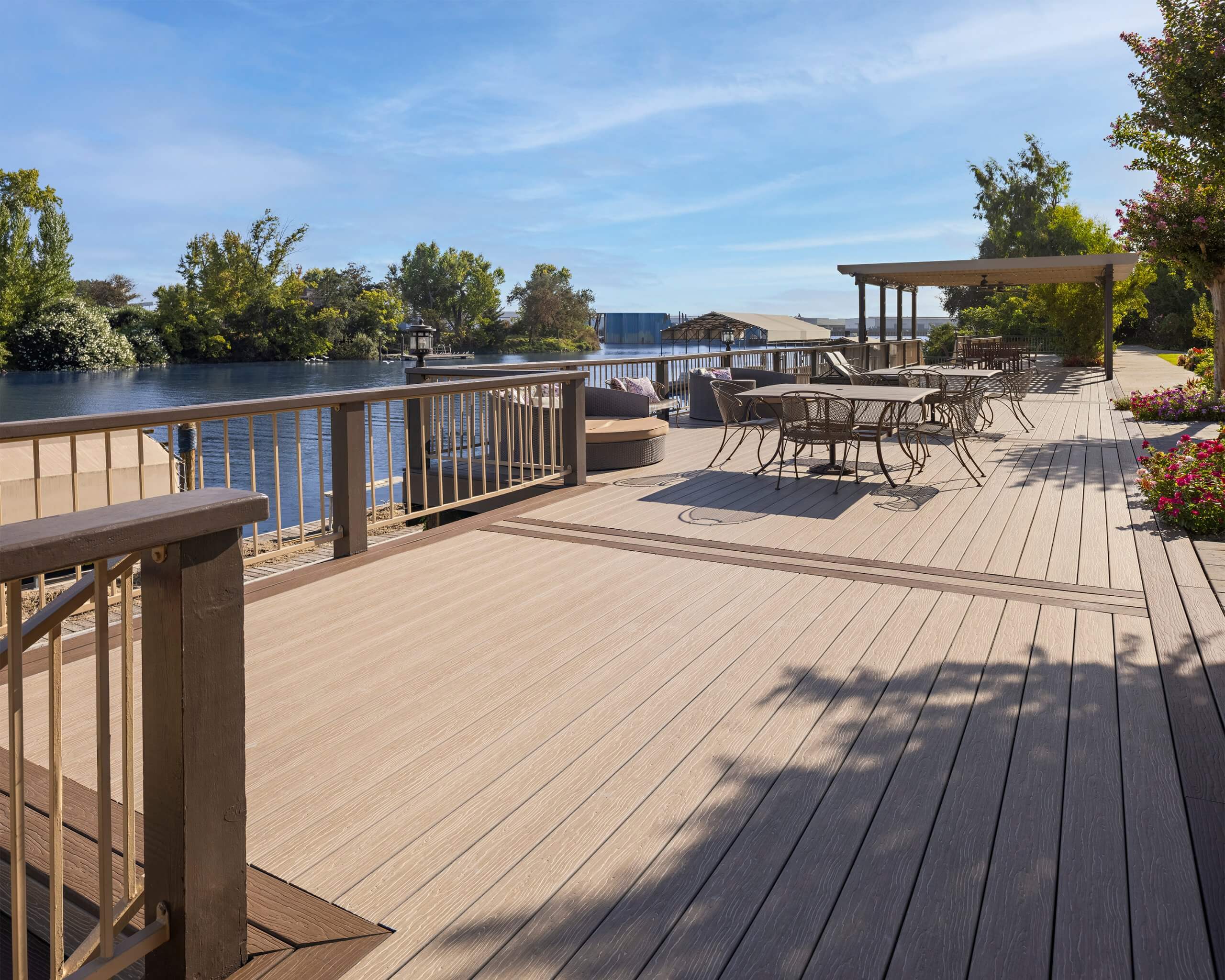 Photo courtesy of CanWel Building Materials 
STEADY GROWTH IN THE GREAT WHITE NORTH
Jon Hensen, vice president of sales and marketing at TruNorth Composites Inc. in Toronto says his company has seen some regions of the country up and others down, but generally steady growth in 2022 for its products.
While the U.S. is leaning towards lower price points, north of the 49th parallel in Canada consumers are trending toward premium solutions, he says. He attributes that to more provincial building codes certifying their PVC-based product and word of mouth "as more people use the product and neighbours see it and become more comfortable with it."
He says they are seeing growing popularity, particularly in cottage country and the marine industry, due to the water resistance, slip resistance, and buoyancy of TruNorth's products.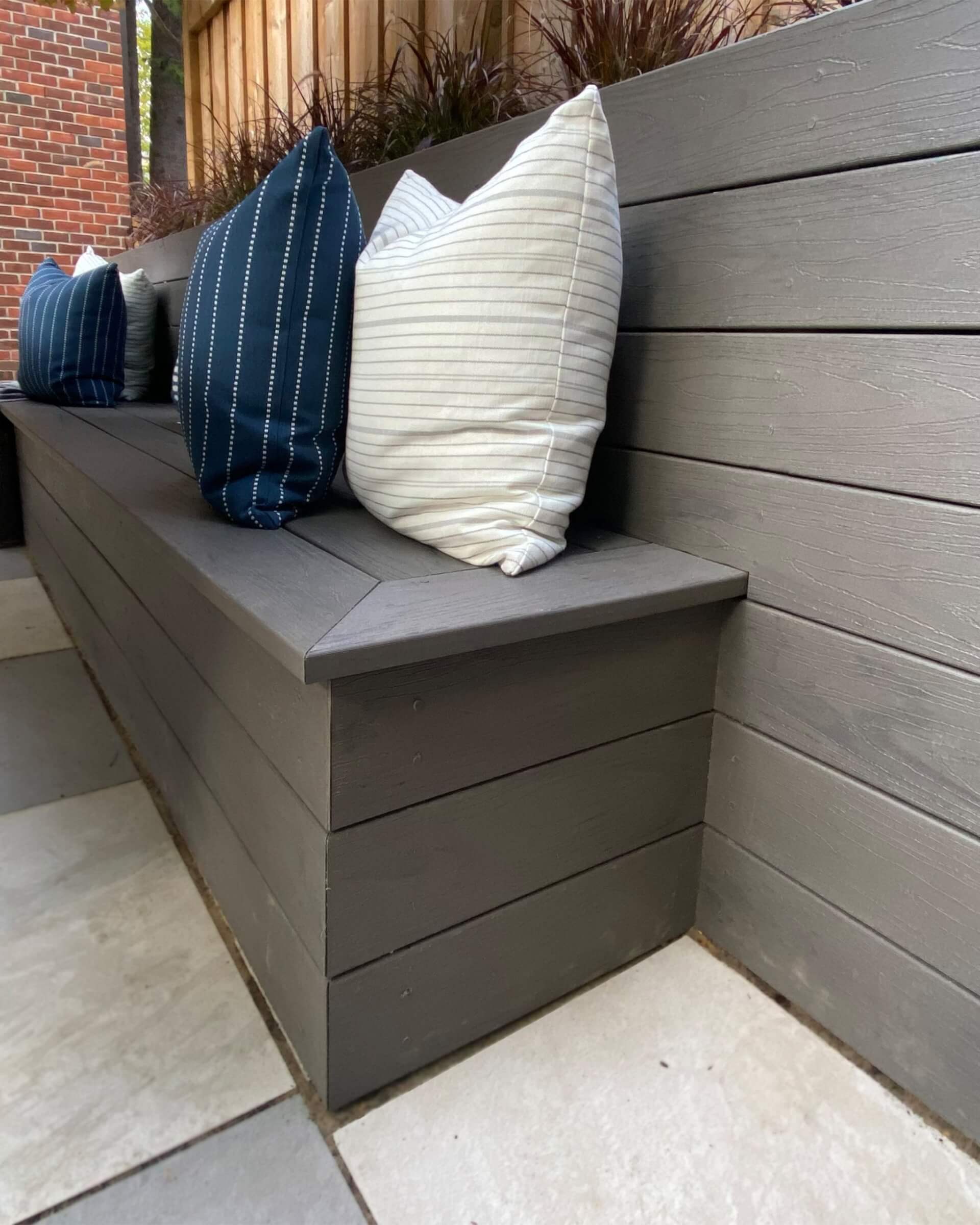 Photo courtesy of TruNorth Composites Inc.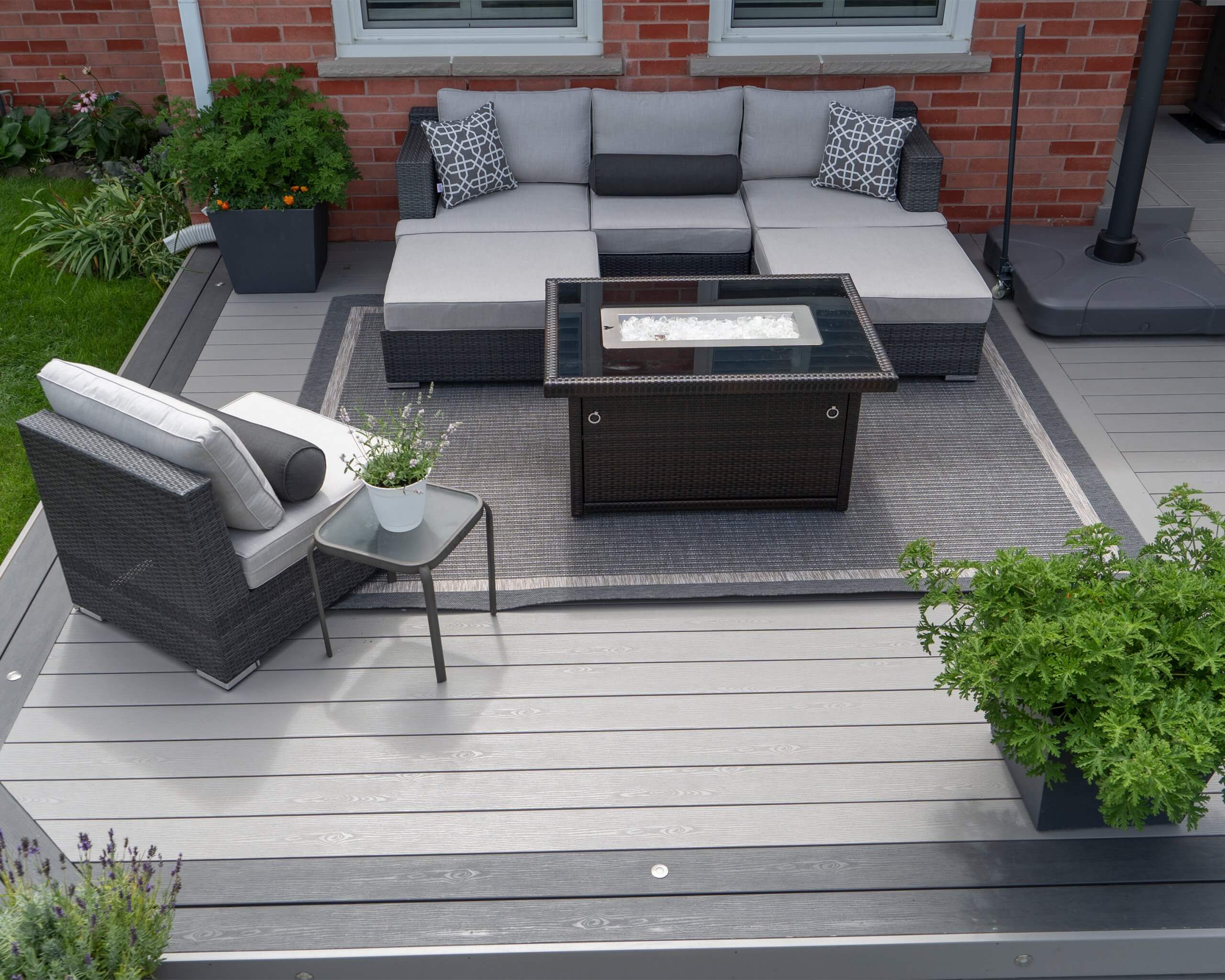 Photo courtesy of TruNorth Composites Inc.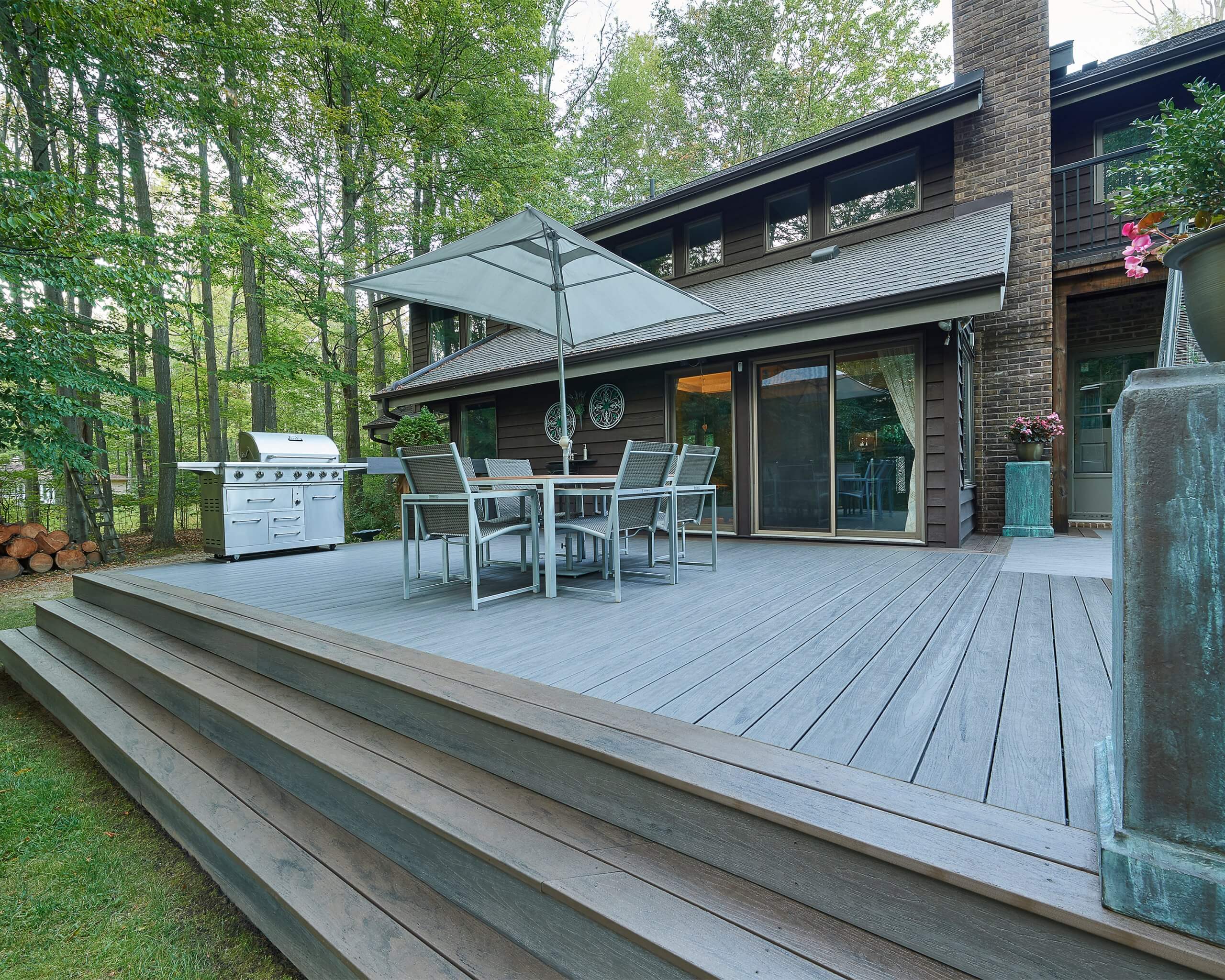 Photo courtesy of TruNorth Composites Inc.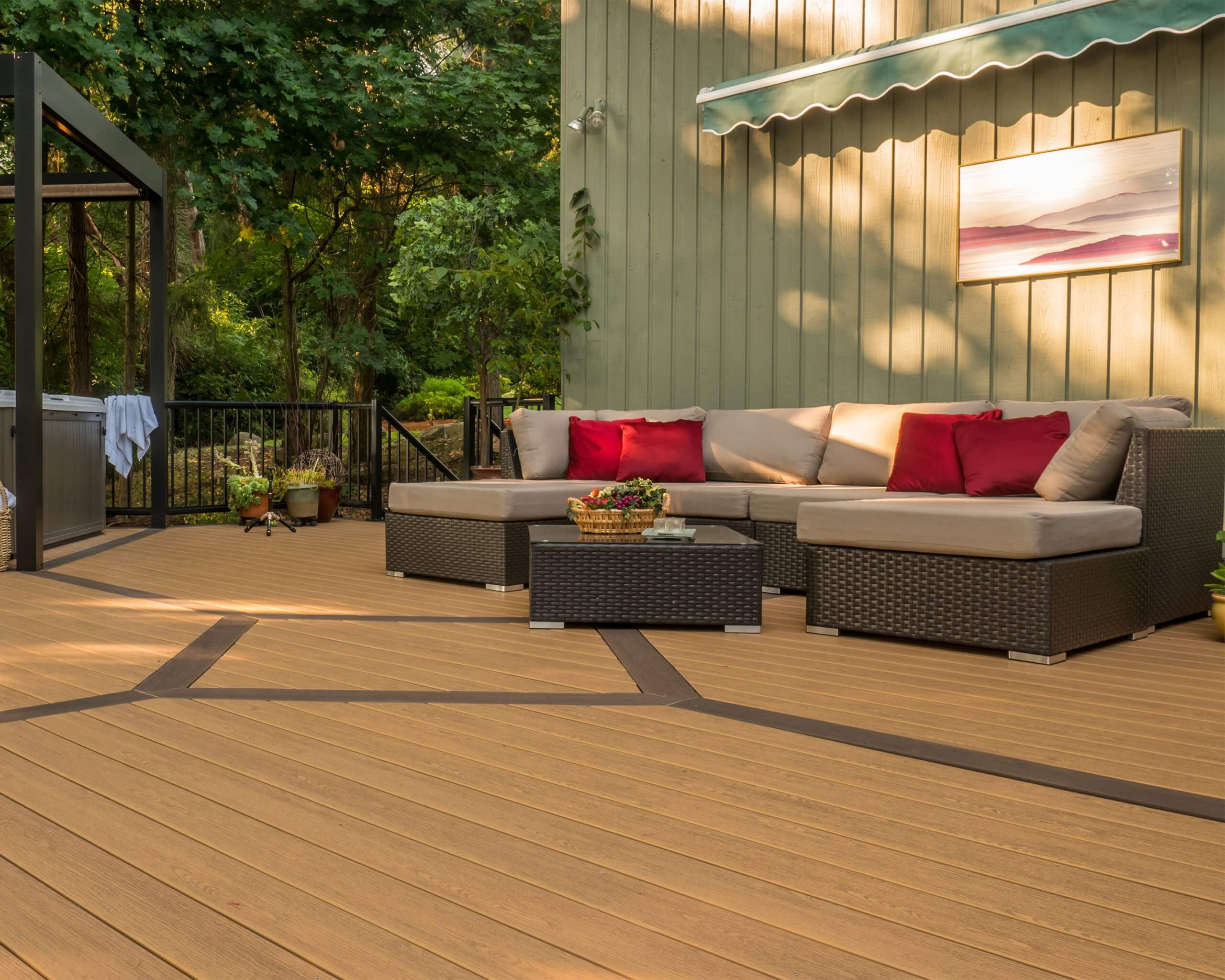 Photo courtesy of TruNorth Composites Inc.
BREATHTAKING VIEWS OF NATURE
Rick Churchill, sales specialist at Uxbridge, Ont.-based Liv Building Products also attributes Canada's love of cottage country to the continued uptick in outdoor living projects.
While it's hard to follow the growth of pandemic years, there's still more appetite than in pre-pandemic, Churchill says. "We're pretty optimistic that the year will be another good, strong year, and it certainly has started out that way."
And contractors serving the market, he says, are as busy as ever. "Coming through the Cottage Life show, which is a big show for us. We all came out thinking there is absolutely no shortage of work out there to take us right through to the end of this year—easily."
"The shortage is in the contractors, who either can't get material — although that seems to be correcting itself — or a contractor to do it."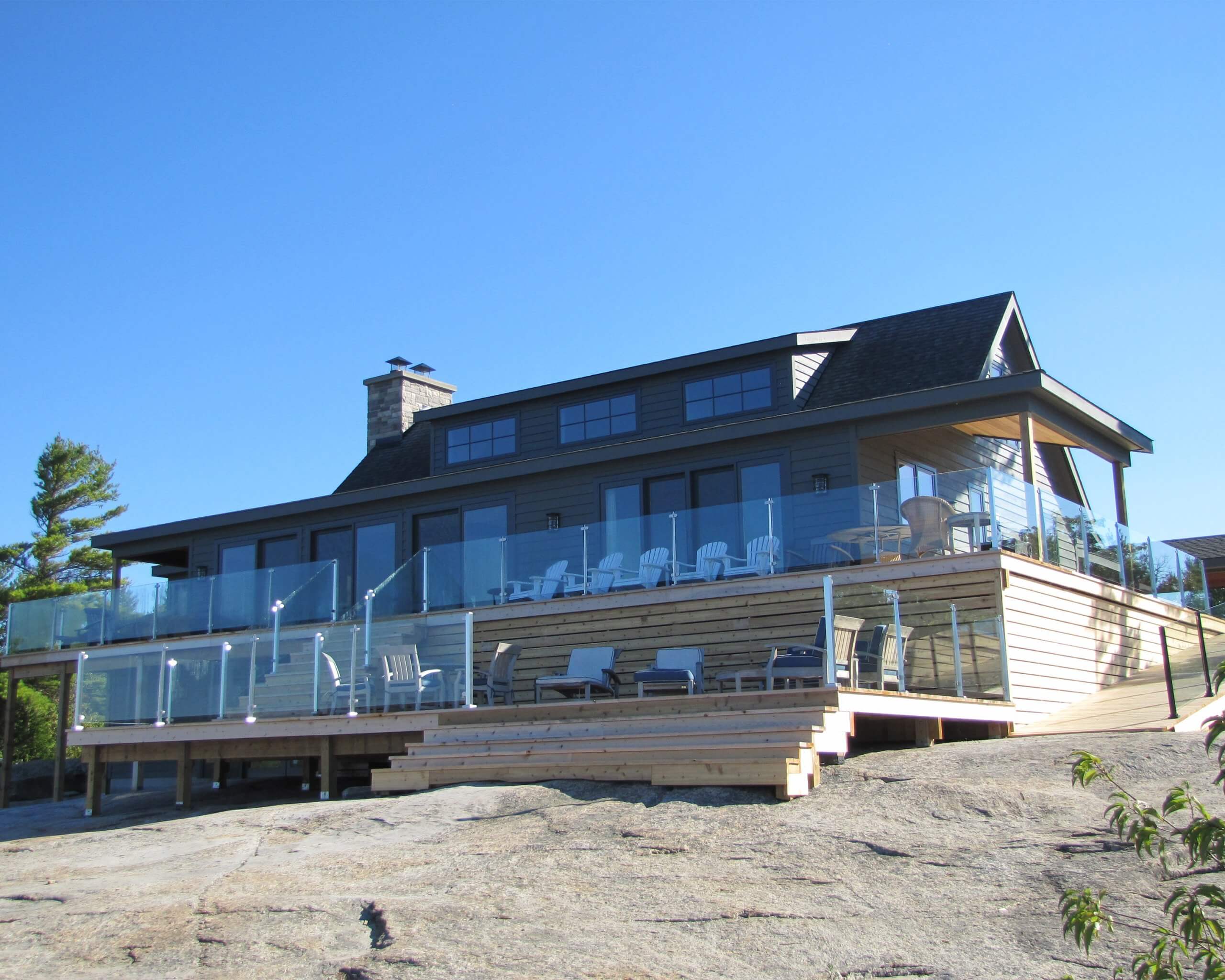 Photo courtesy of Liv Building Products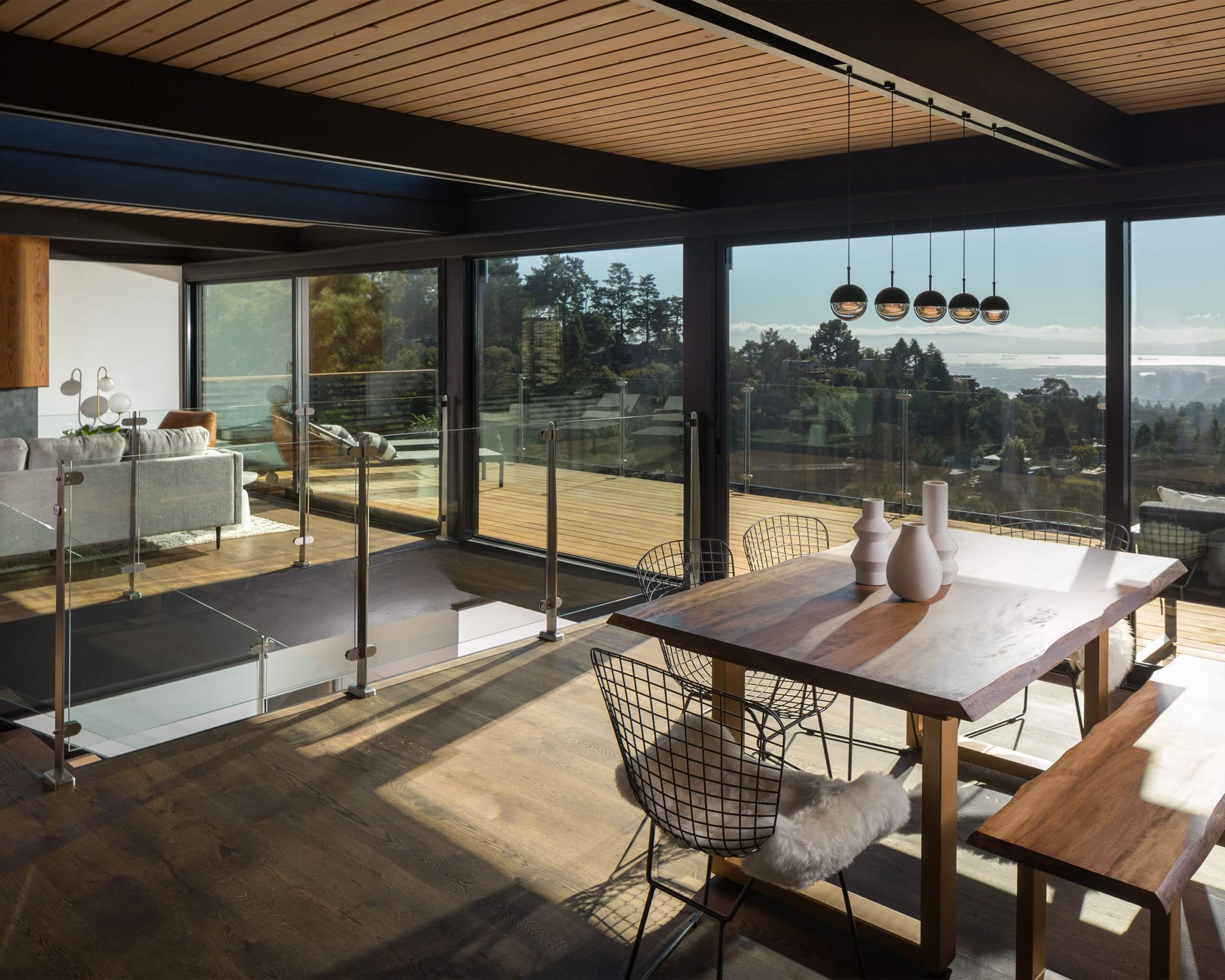 Photo courtesy of Liv Building Products
Homeowners aren't looking for a basic box, and Churchill urges contractors to familiarize themselves with what's available and become well-versed in what they can and cannot do for their customers.
Glass railings like Liv Building Product's InvisiRail Glass Railing System and Regal Railings' signature Tempered Glass Panels continue to grow in popularity, especially in cottage country where homeowners want an unobstructed view of nature's beauty.
With U.S. cottagers returning north for sometimes the first time in two years, there are plenty of premium projects launching even with recession fears looming. After all, many of those looking to upgrade their cottages are relatively recession-proof.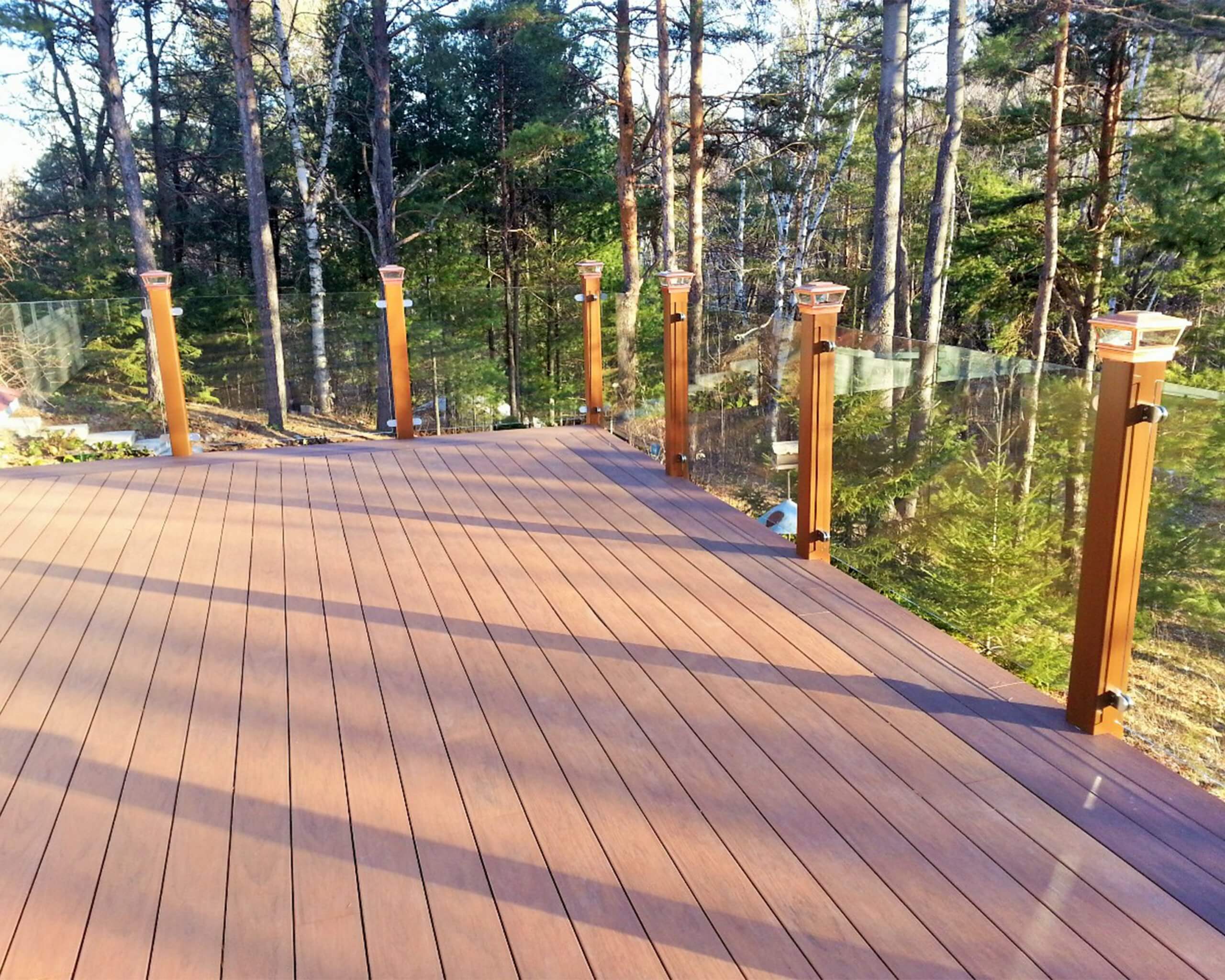 Photo courtesy of Liv Building Products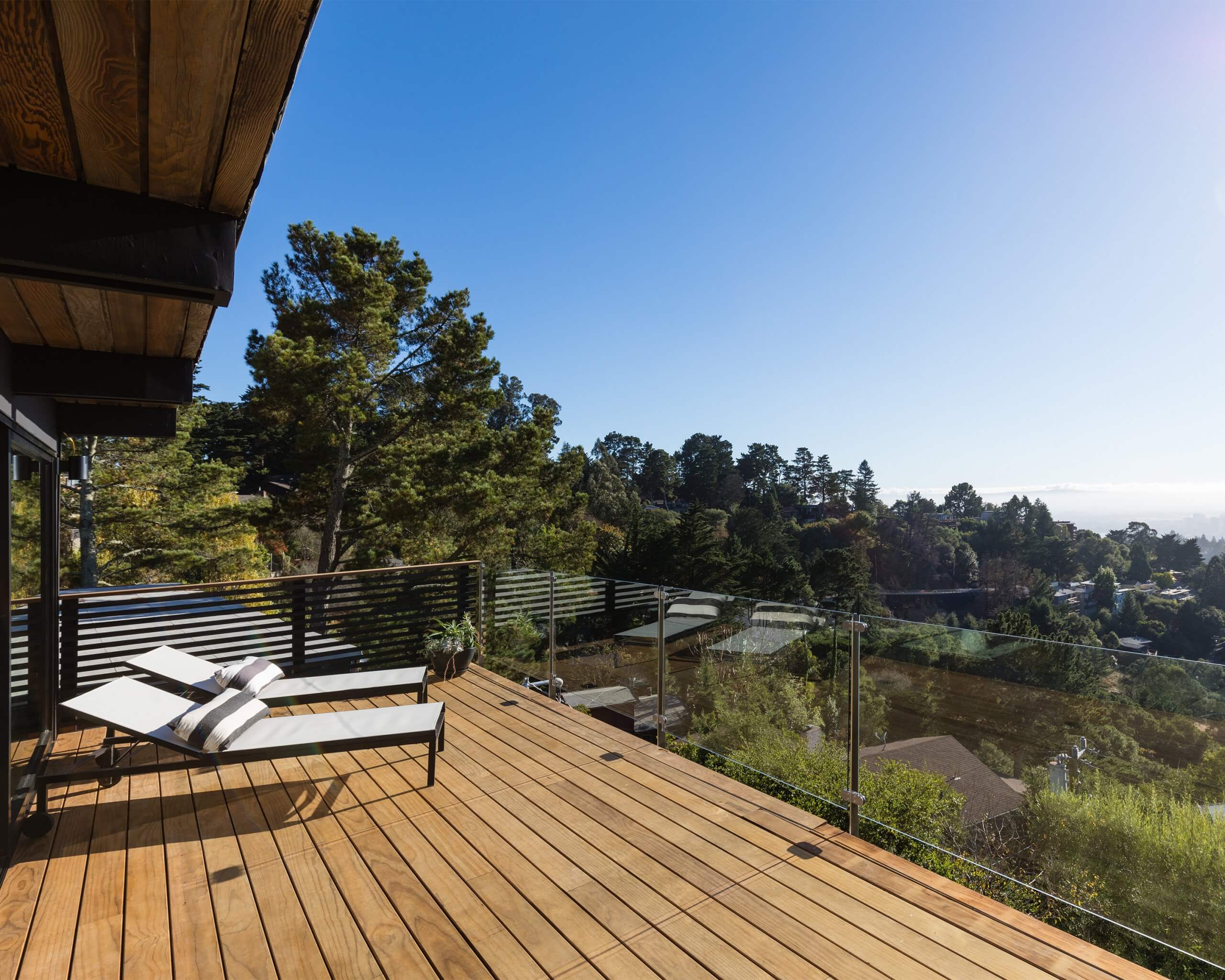 Photo courtesy of Liv Building Products
WILL THE OTHER SHOE DROP?
While everyone seems to be expecting a dip in activity, some in the industry still aren't seeing it. Shawn Pilon is the marketing manager at Nicholson and Cates Ltd. in Burlington, Ont. He says his company is still seeing extremely strong demand.
"It's maintained that same heightened level, and we keep asking our dealers, 'OK, what are you projecting,' and they say, 'We still have a pretty big order file with lots of quotes going on.'"
"The drop-off that we were expecting certainly hasn't occurred yet," he adds. This has Nicholson and Cates, who distribute Trex decking and railing, working hard at maintaining supply and forecasting for the future. It hasn't just been the decking and railing side of the business that continues to be strong, but all outdoor products, such as siding.
The demand, combined with labour shortages, has a lot of contractors quoting far out, he says, even into next year.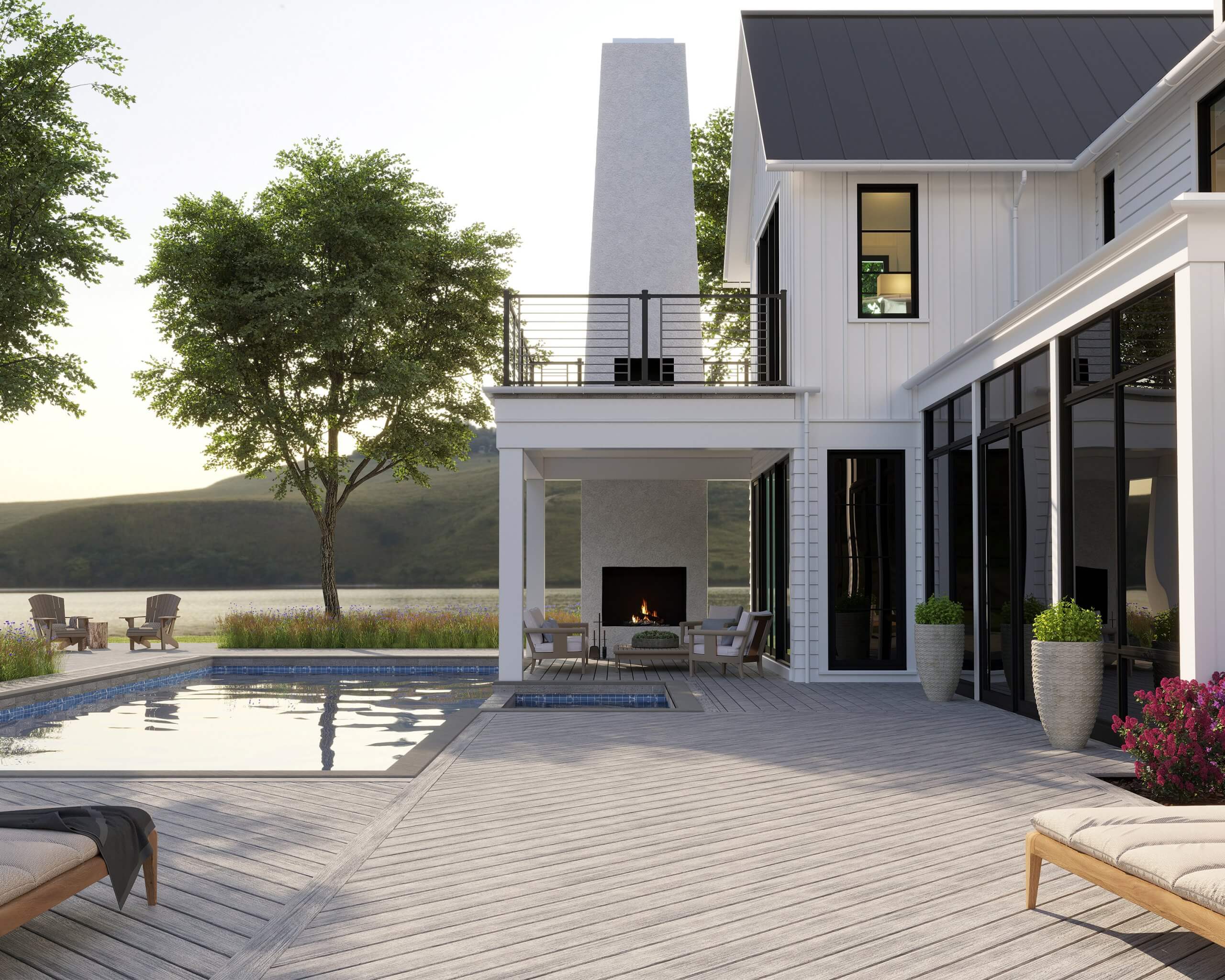 Photo courtesy of Trex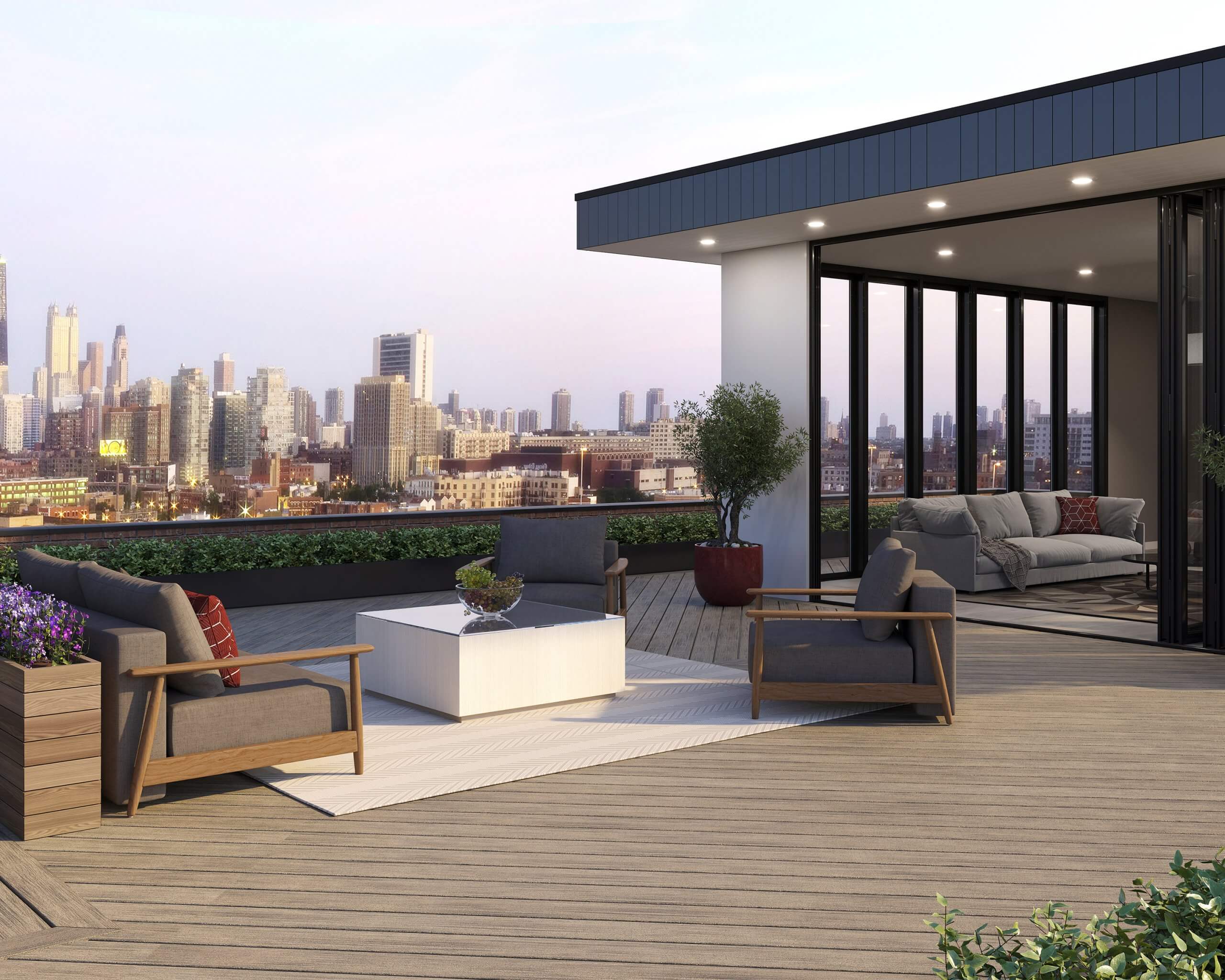 Photo courtesy of Trex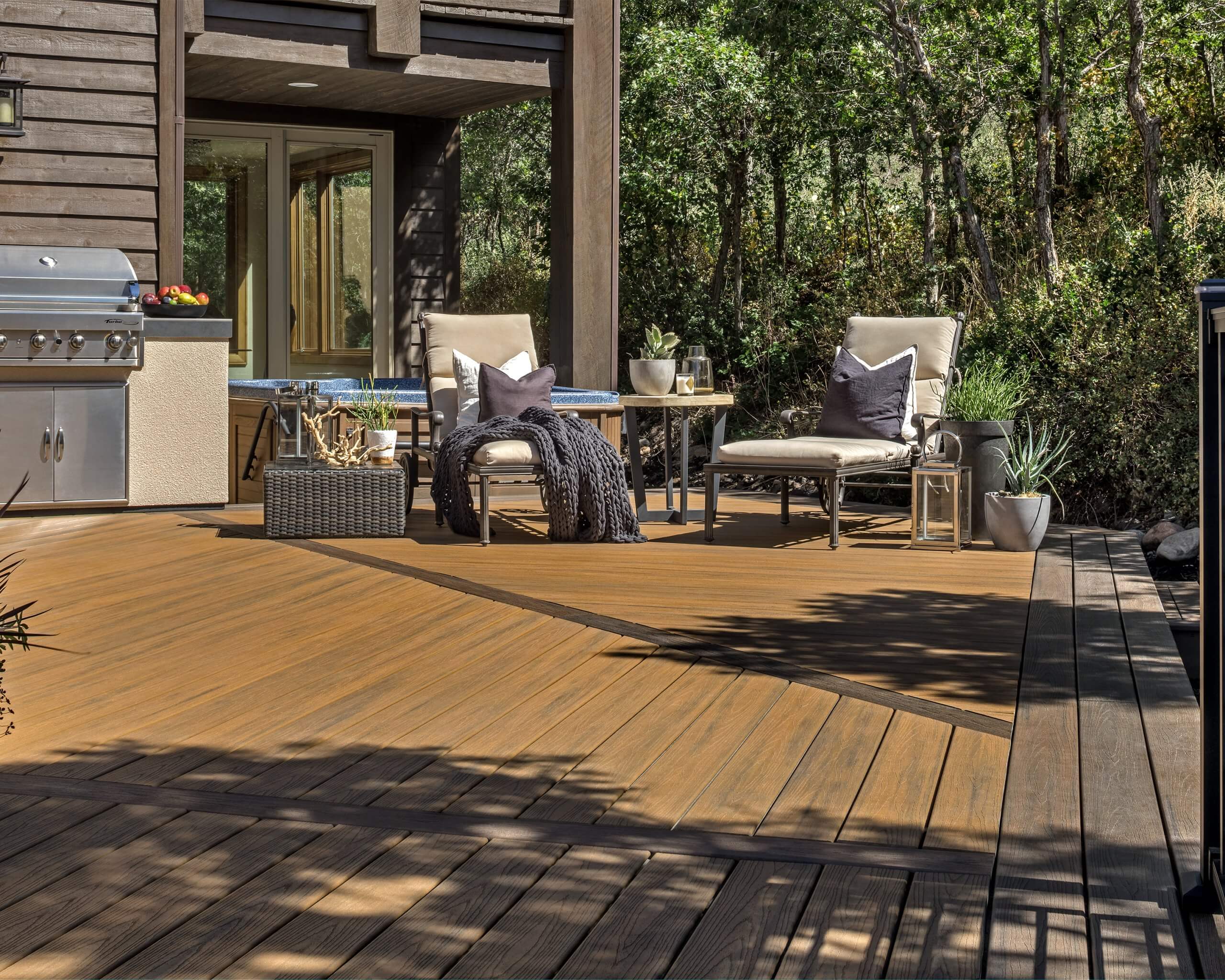 Photo courtesy of Trex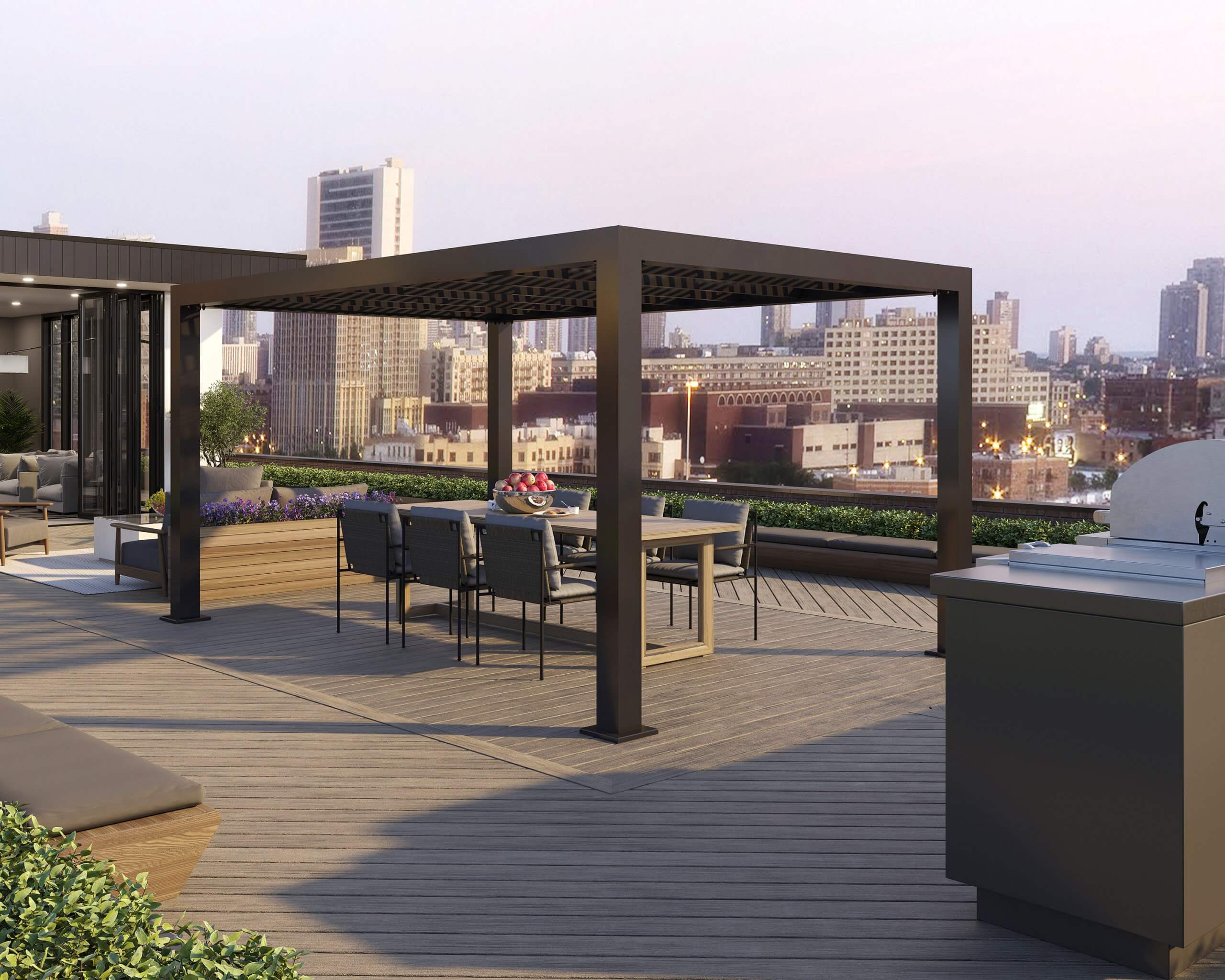 Photo courtesy of Trex 
LOW-MAINTENANCE AND BEYOND
While there is never really a no-maintenance deck—there's always a need to clean it—the demand for low-maintenance products is still what consumers have their eyes on. While there are wood options for that, such as pressure-treated lumber, it generally means moving to PVC and composite-based solutions for decking.
Dave McNeil, vice president at Taiga Building Products in Hamilton, Ont. says not only are consumers eying products like Trex composite decking for its low-maintenance features but there's another in the market: lower volatility. "We've got supply sorted out, so pricing is pretty stable."
"And if there's an increase, there's communication in advance, jobs can be covered. We seem to have a better cadence, and the volatility is almost minimal."
Beyond low-maintenance, McNeil says consumers are looking to products, like the Transcend Lineage line coming to Canada this year, with more muted colours that are cooler to the touch.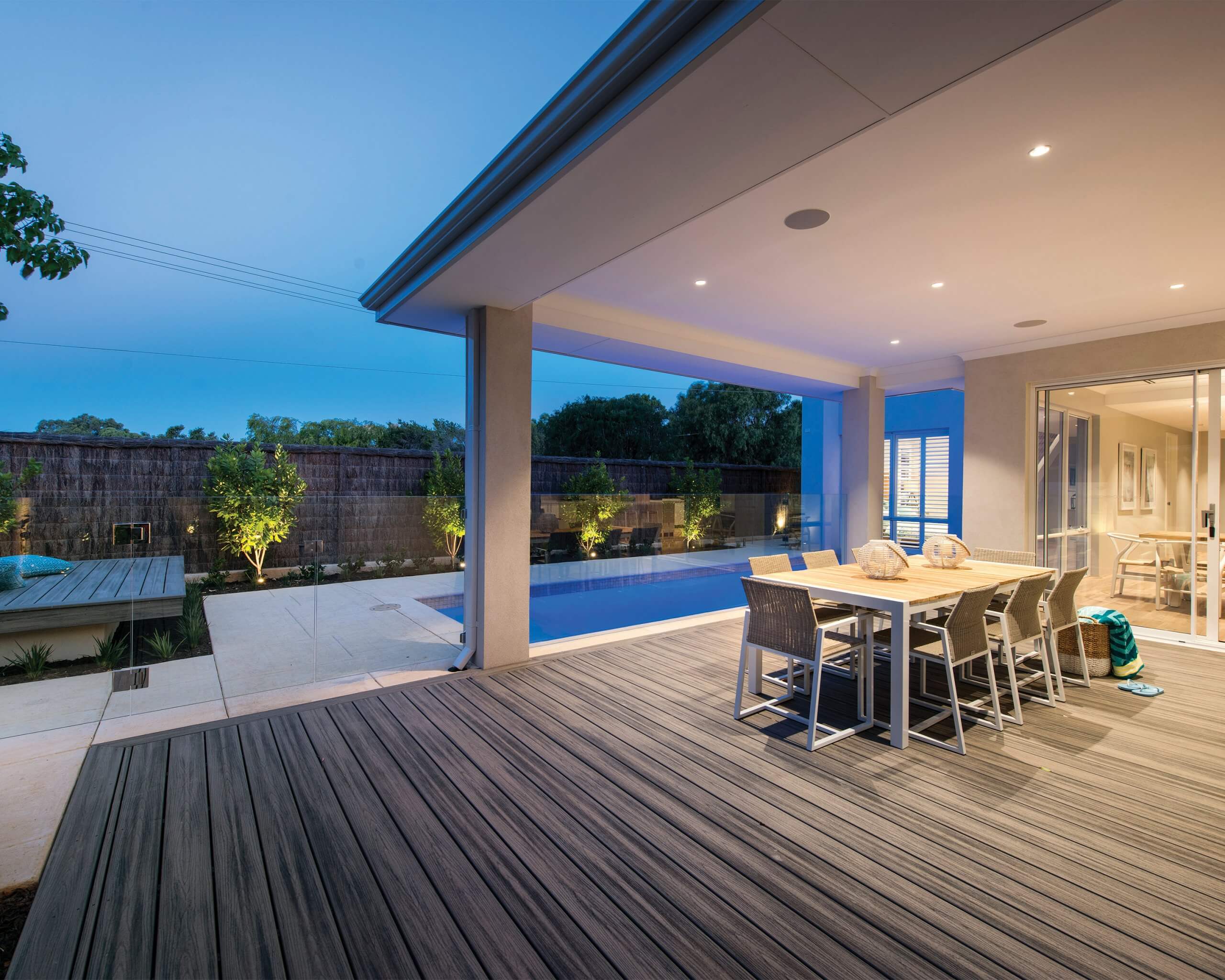 Photo courtesy of Trex
THE UNYIELDING POPULARITY OF WOOD
While there's been a consistent push over the years to wood alternatives, accompanying the continual expansion into the outdoor space, the stabilizing price of wood and reliance on petroleum-based resins for alternatives may mix the market up even more.
Carlos Pacheco, president of Nuvo Iron says that wood has always been the majority of the market pre-pandemic but saw an erosion due to price comparisons. Now that lumber is coming down from its historical highs, it remains to be seen what will happen. "People have always had this relationship with wood — it's widely accepted."
He says he expects there may be a trend back towards natural materials like wood, and possibly steel and aluminum based on price points. "And there are some accessories on the market that really compliment wood."
Marrying and combining materials, in vogue for the last few years, continues to trend, Pacheco says. His company is selling "a tremendous amount" of balusters that work really well with wood and composites and are a great replacement for wood balusters.
Ease of installation looms large, with both the Do It Yourself (DIY) and Do It For Me markets. "We've simply insert your wood material into it and create your own gate by just bolting it together. The beauty is we developed this product because of the huge bump in DIY first-timers. They are looking for more simplified added-value products that they don't need to possess a skill set that only a professional can accomplish."
For contractors struggling to find skilled labour, products like Pacheco is offering help to alleviate some of that pressure. In that vein, the company has launched a labelling system where the installation skills required on its products—from novice to pro—are numerically marked from 1 to 3.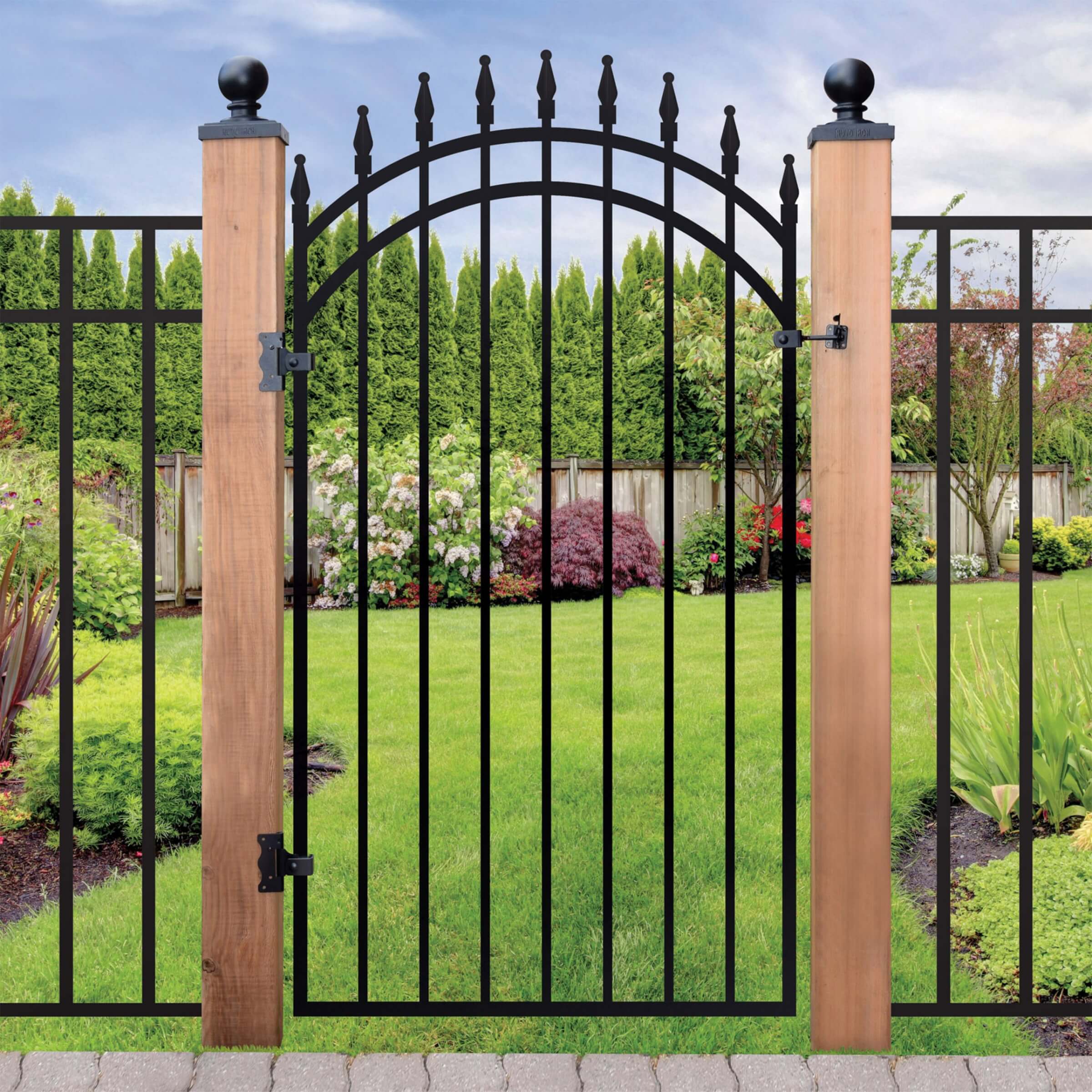 Photo courtesy of Nuvo Iron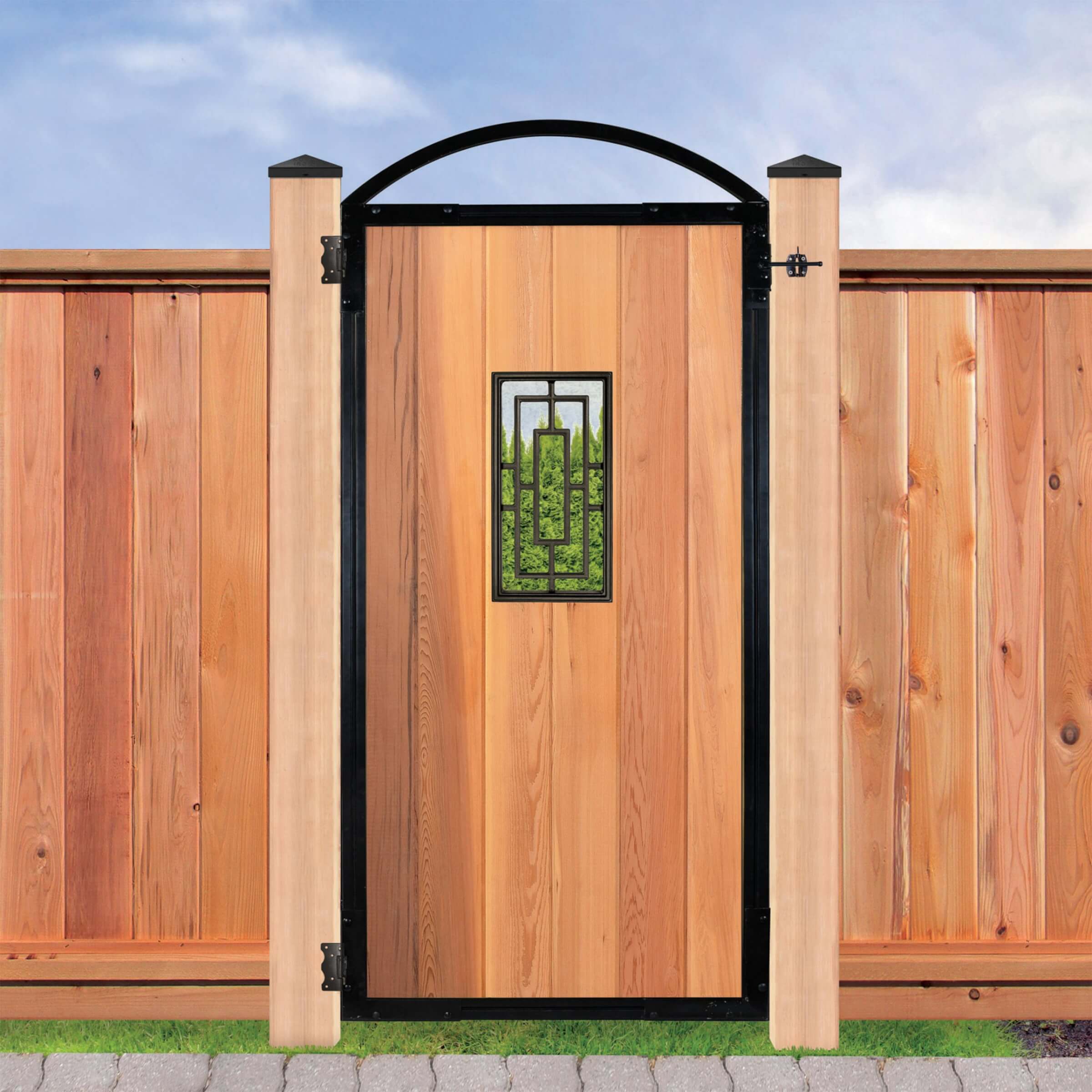 Photo courtesy of Nuvo Iron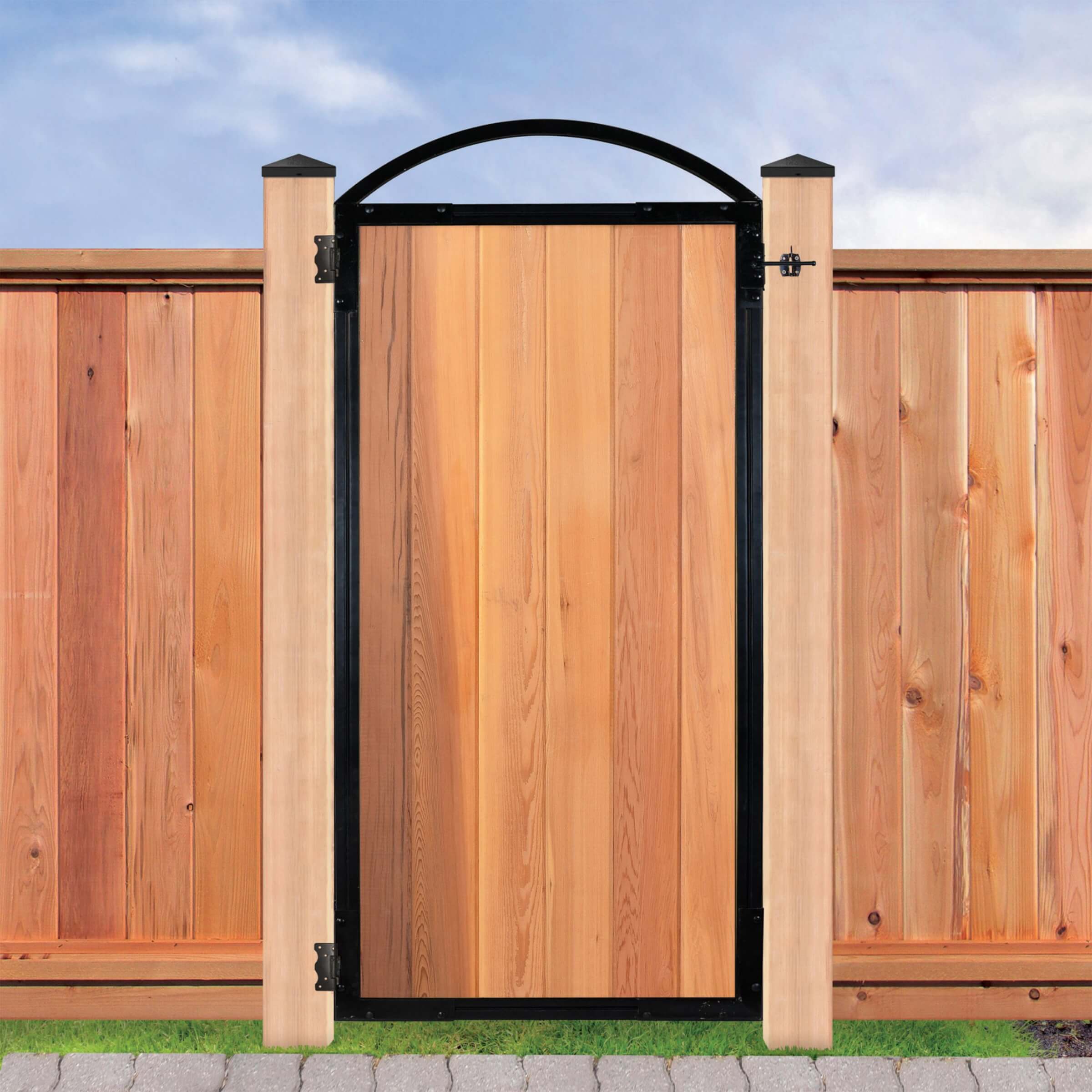 Photo courtesy of Nuvo Iron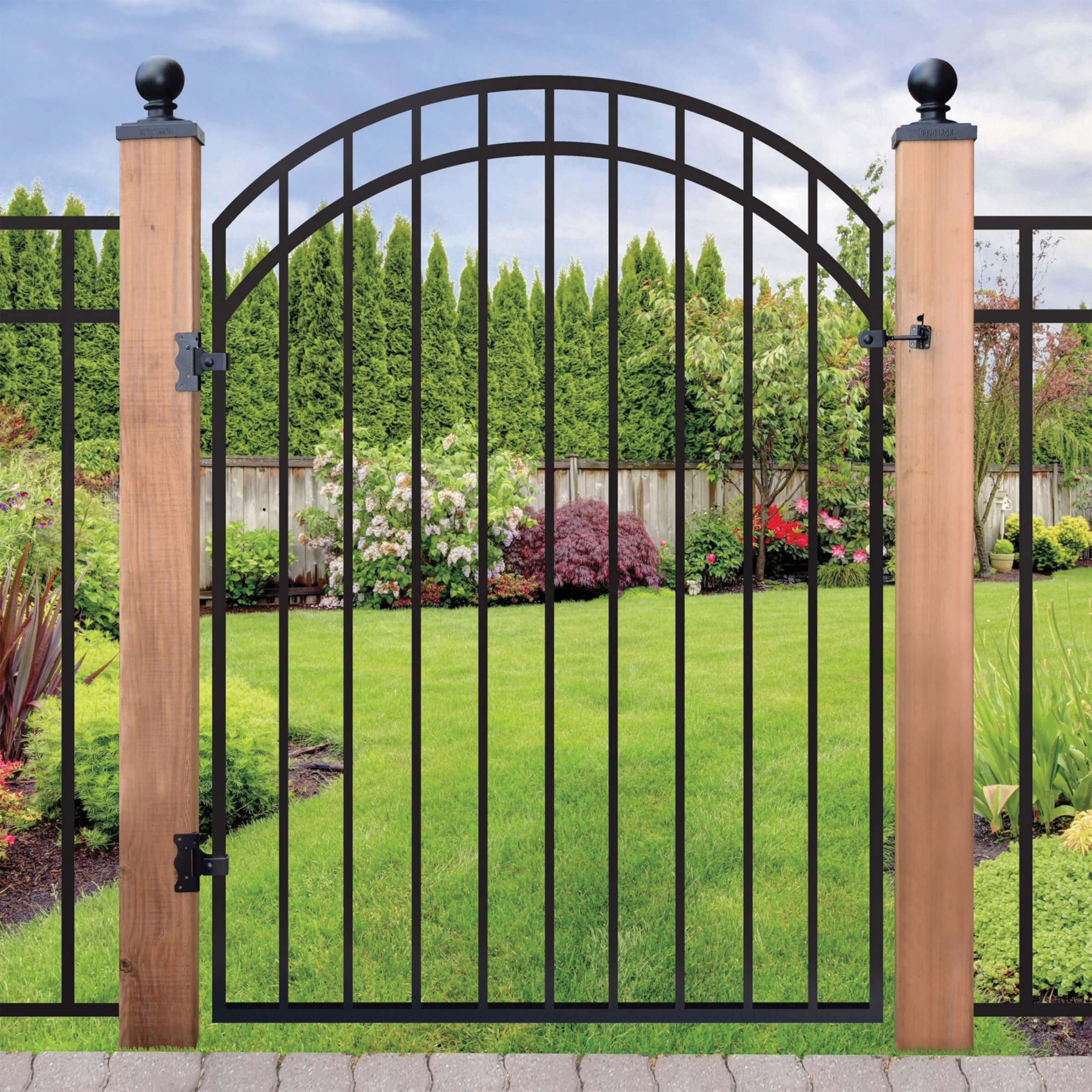 Photo courtesy of Nuvo Iron
PRICE POINTS, EASE OF INSTALLATION, CUSTOMER EXPERIENCE
Ken Scott, general sales manager (USA & Canada) at CenDek Railings Group, out of Summerland, B.C., says homeowners are looking primarily at three things when making their outdoor living decisions: price, installation ease and experience. And, of course, they are looking for quality.
He says although travel is picking up, his company hasn't seen a downtick. He attributes this partly to the "fast and furious" new construction of the past years. There is, after all, a natural delay between a new house and updating the back.
As Robertson says, savvy, Internet-informed consumers have started to ask the right questions of their contractors and suppliers, and Scott says that contractors would do well to have the right answer. They need to be suggesting the right products that meet the customer's vision.
"They are looking for quality, and aesthetics plays a big part in that. They want to make sure what's being offered plays into the ideas in their head," he says of homeowners. He advises contractors to, "Ask good questions, spend time with them on the website and watching videos, make sure it's a good customer experience."
From the contractor's perspective, Scott says his company's Century Aluminum Railing products have seen a surge in popularity because of their ease of installation. "You only need one person… 80 percent of the installation is done standing up, it's retail-ready and serviced across Canada through CanWel, so it's convenient."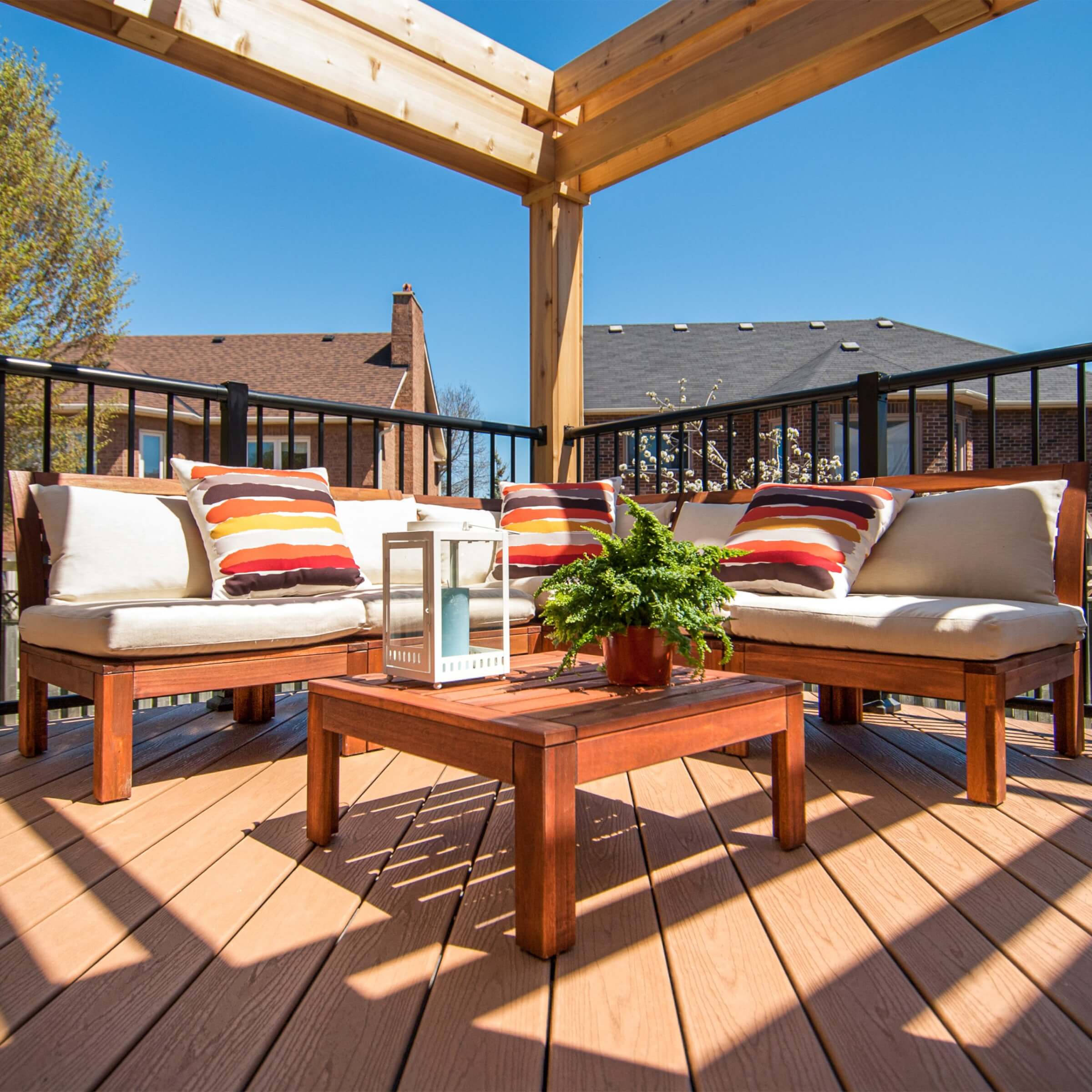 Photo courtesy of Century Aluminum Railing
MORE THAN GOOD FENCES MAKE GOOD NEIGHBOURS
Scott says another area his company is seeing an uptick in popularity is around privacy wall systems. Homeowners are installing 6ft tall posts and putting an obscure glass to block out the prying eyes of neighbours, so they can sit on their luxurious decks and relax in peace.
Even when privacy isn't an issue, the posts-and-glass combination is being used with clear glass to block the wind. This is especially popular, Scott notes, in the wind-heavy Prairies. "Now you can spend your time on your deck and play cribbage with your sweetheart and you don't have to go chasing the cards because they've blown off your deck."
InStone has recently brought Sunbelly Privacy Screens to the Canadian market. These screens consist of rust-free privacy panels. "This is a new up-and-coming category, people have been working with other products such as PCV lattice, but they move too much due to heat and cold." He says the powder-coated aluminum panels are extremely stable and very simple for the contractor to install. —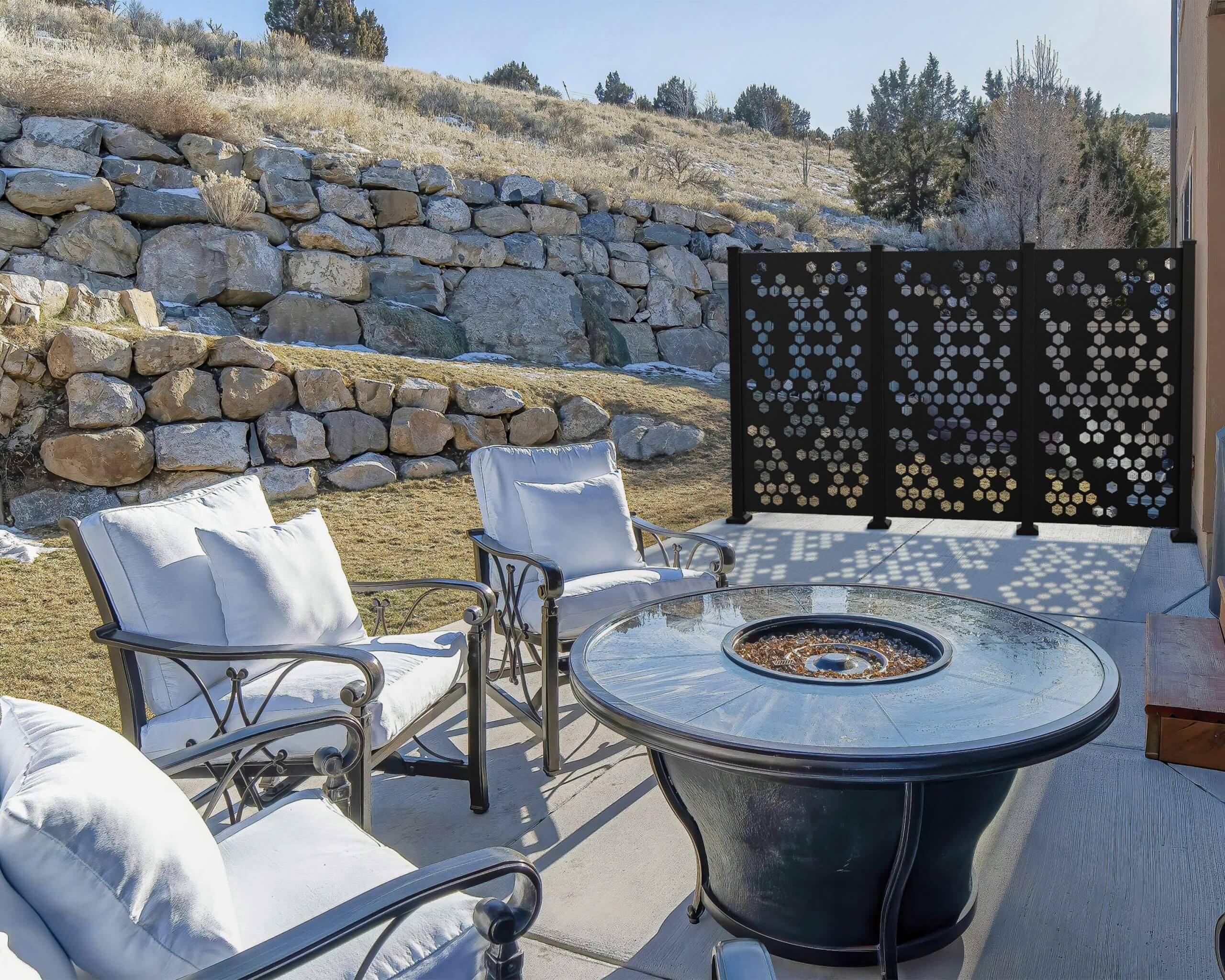 Photo courtesy of Instone Distribution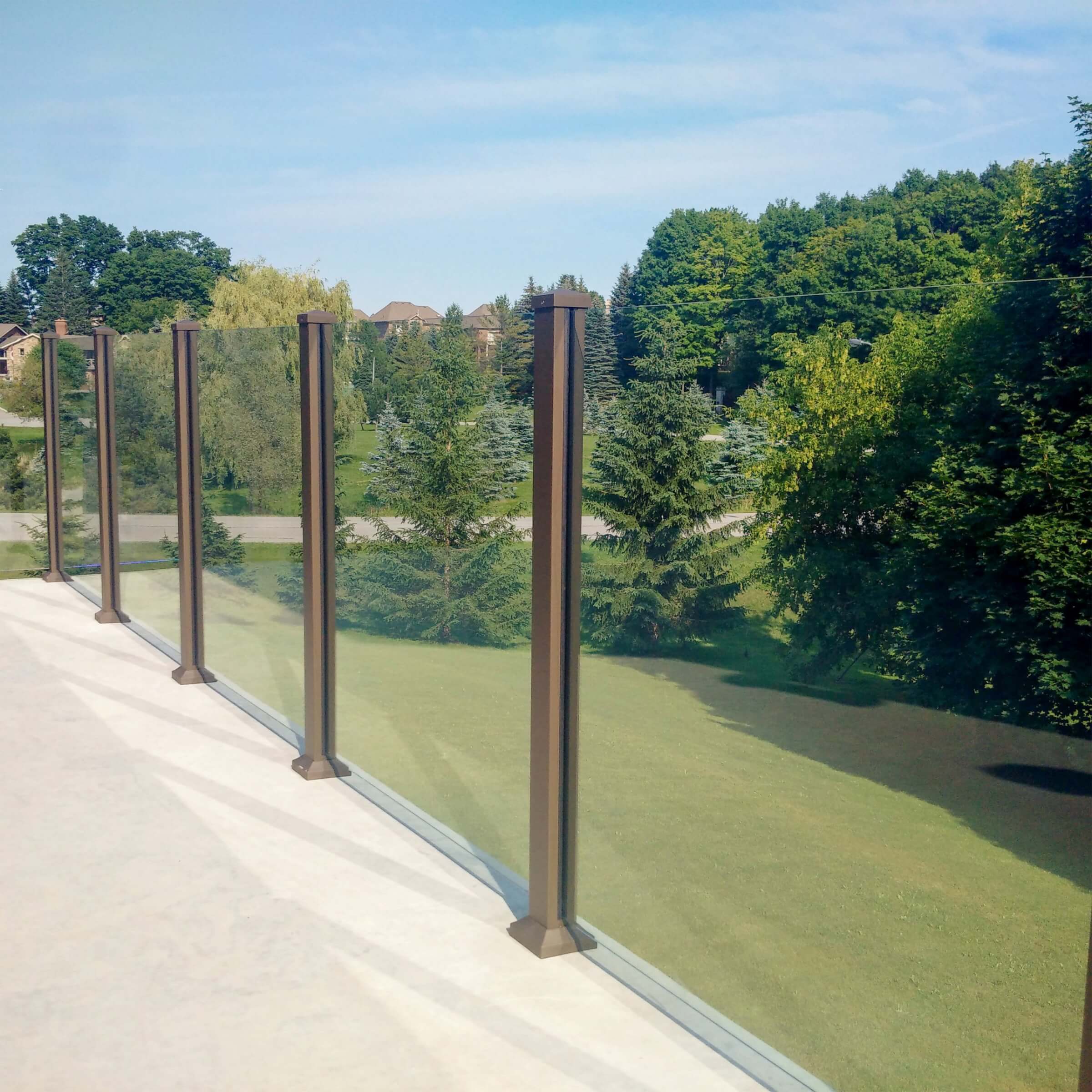 Photo courtesy of Century Aluminum Railing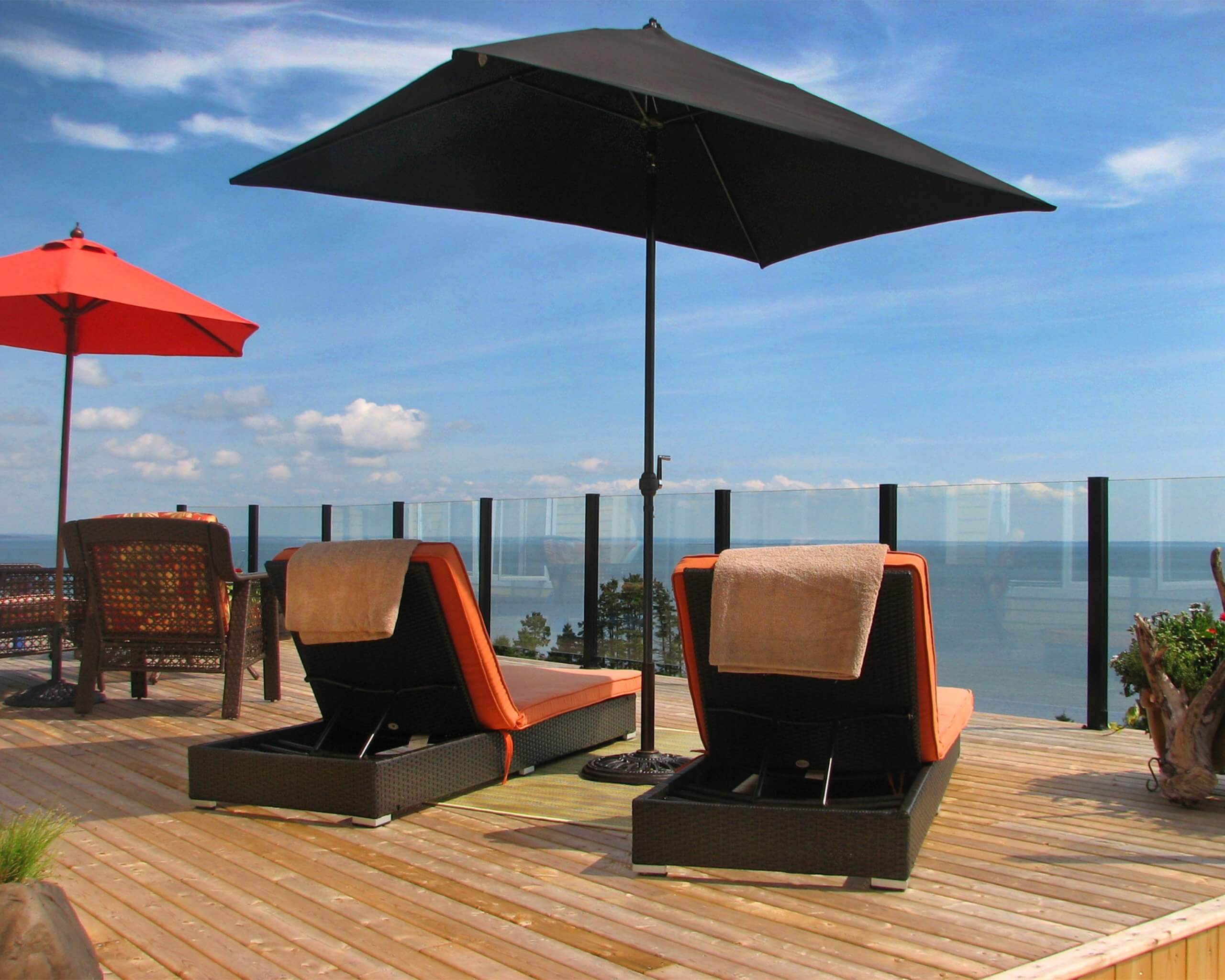 Photo courtesy of Century Aluminum Railing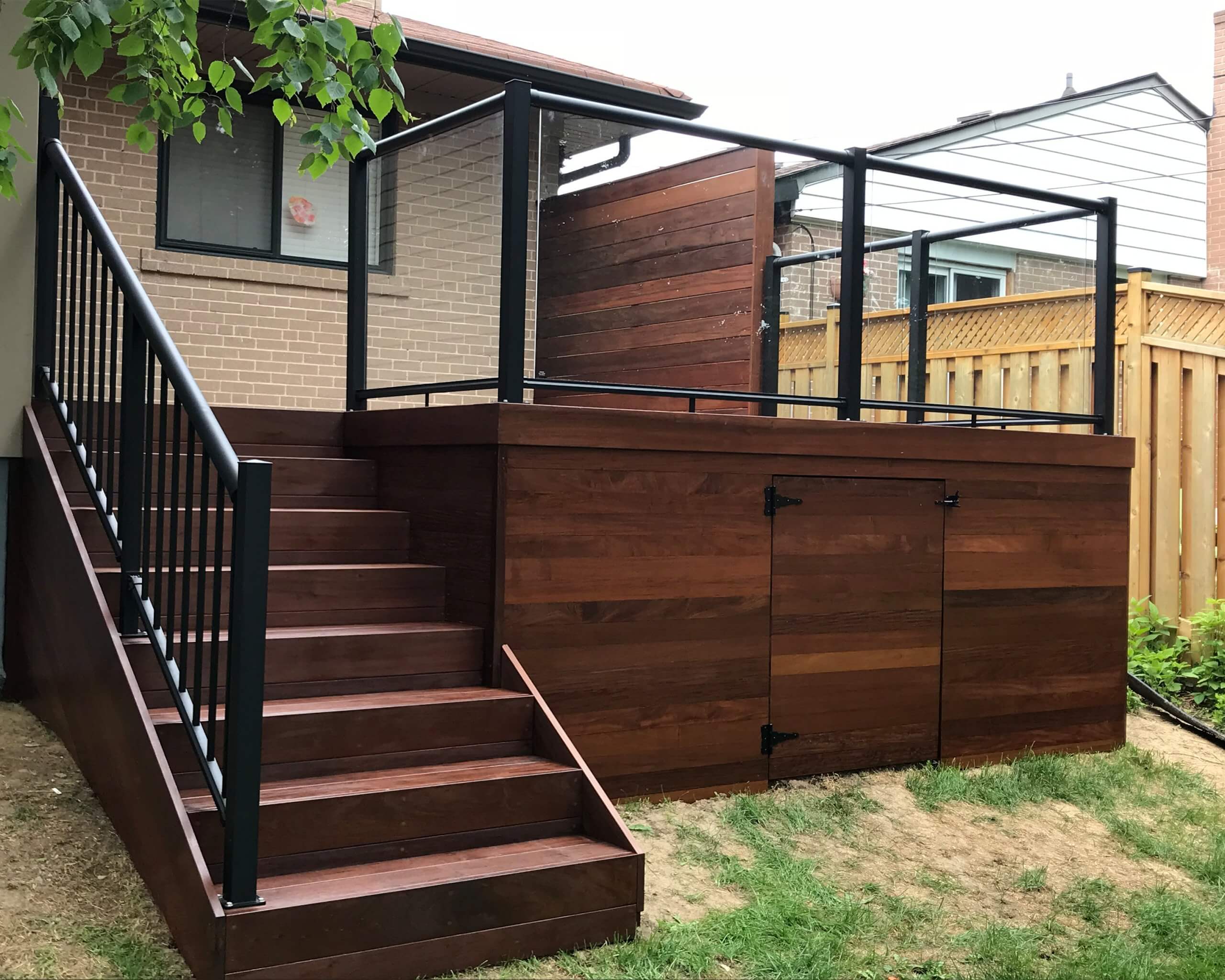 Photo courtesy of Century Aluminum Railing