Interior doors rarely get the attention from householders as the front door or windows, but lately the affect they can have on décor and design is getting more respect. "They are becoming sexier. It is changing," says Doruk Seden, associate product manager at Jeld-Wen, of the consideration given to interior doors. He attributes this to many of the usual suspects: home renovation programs on TV, the Internet, and social media from online communities such as Houzz to Pinterest.
One good reason there's increased focus on interior doors is the fact that replacing them during a light remodel can make a huge impact on the look and feel of a room even on a limited budget.
"People think nothing of spending $20,000 to $30,000 on a kitchen or bathroom, and if you have 10 doors in a house (which is a huge number nowadays) for $1,200 you could literally change every opening in your home," notes Hardy Rahn, director of sales for Canada, at Alliance Door Products. "It's an easy, economical way of upgrading a home's appearance. You can change the look of the room a lot by changing the profile of the door."
A change in interior doors alone have a dramatic impact on the room, says Denise Tripamer, director of marketing communications at Metrie. "Interior doors are very transformative. They are more transformative than changing some of the interior furniture in that space," she says. "You can feel like you've completely remodeled your room just by changing the doors or the trim. And, importantly, you can do as much or little as you need to."
CONTEMPORARY STYLES
The trend towards contemporary or modern style continues to show strength in the interior door space, with Rahn pointing out that flat panel moulded doors continue to be a consumer push in 2019. He says Craftsman designs, whether in a moulded or hollow-core door, with a very low-profile edge are popular with today's homeowner.
In some respects, it's a matter of the adage that everything old is new again. "A lot of these designs go back to the late-50s style era," Rahn says: square edges, clean lines, and minimalist, but with a variety of finish options and paint colour choices. "Modern is retro," echoes Seden. "Nowadays, modern can look mid-century, like the '50s, which was introduced by the Nordic countries. It's becoming hip again. History repeats itself."
As colours go, Seden says research conducted by Jeld-Wen, suggest that 90% of customers prefer to paint their interior door themselves. In part, it's cost, and in part the expectation that they will repaint it again in a few years.
When considering finish colours, it's important to remind homeowners that while a moulded door can mimic the look of a traditional and rail and stile door, it cannot be stained and can only be painted.
A FEEL FOR QUALITY
Part of the larger attention being given to interior doors comes down to wanting a quality aesthetic, but it's not just visual, reminds Tyler Murrell, national sales manager at Madero.
"In the marketplace, there are always evolving trends, just like anything in fashion as well, and they (fashion and décor) are very connected," he says. He adds that over his 25 years in the business, one thing has remained consistent: human nature. Some, he says, are more visual, others more tactile (or kinaesthetic), and others more auditory. The right doors will appeal to the homeowner's preferred senses.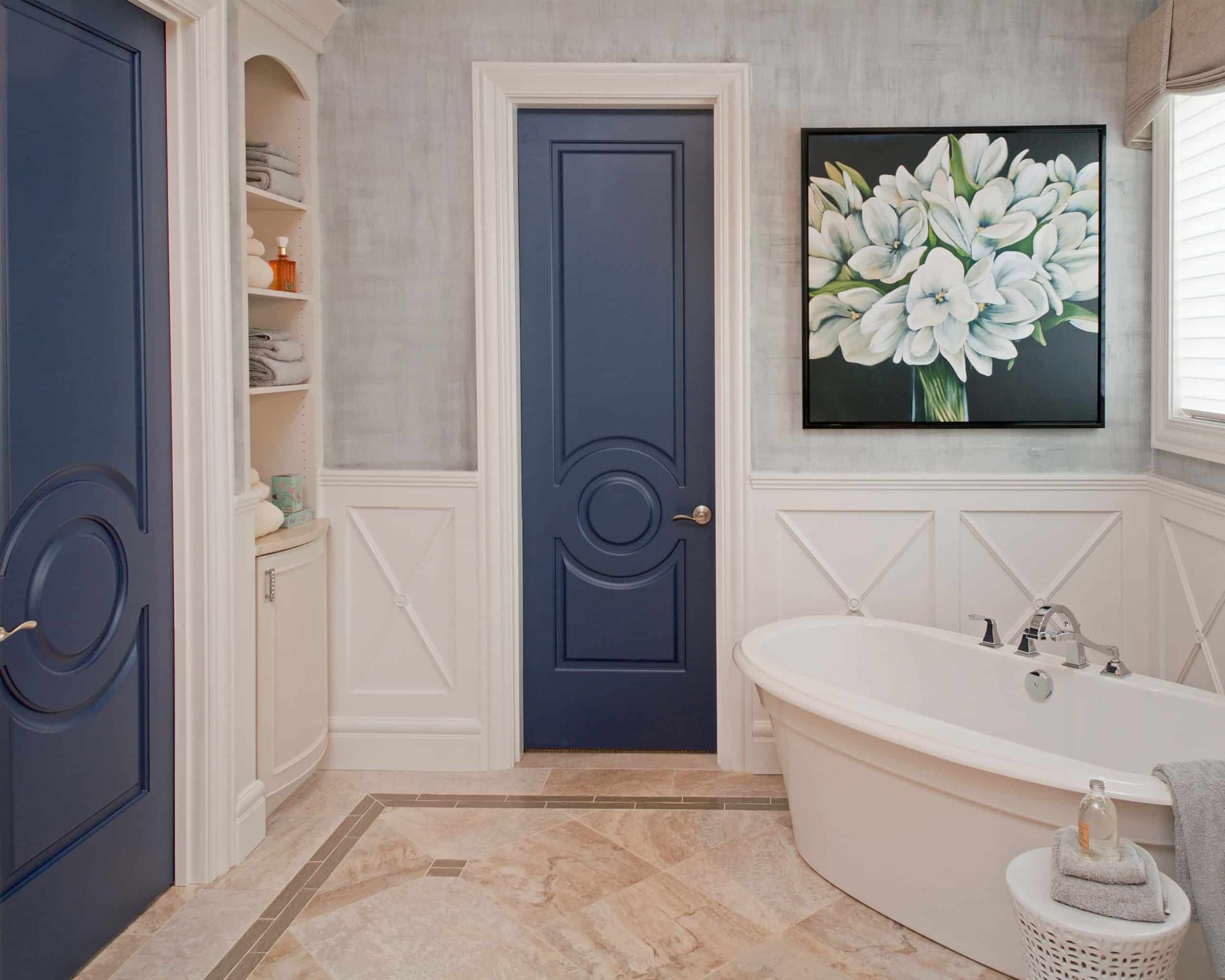 Photo courtesy of Metrie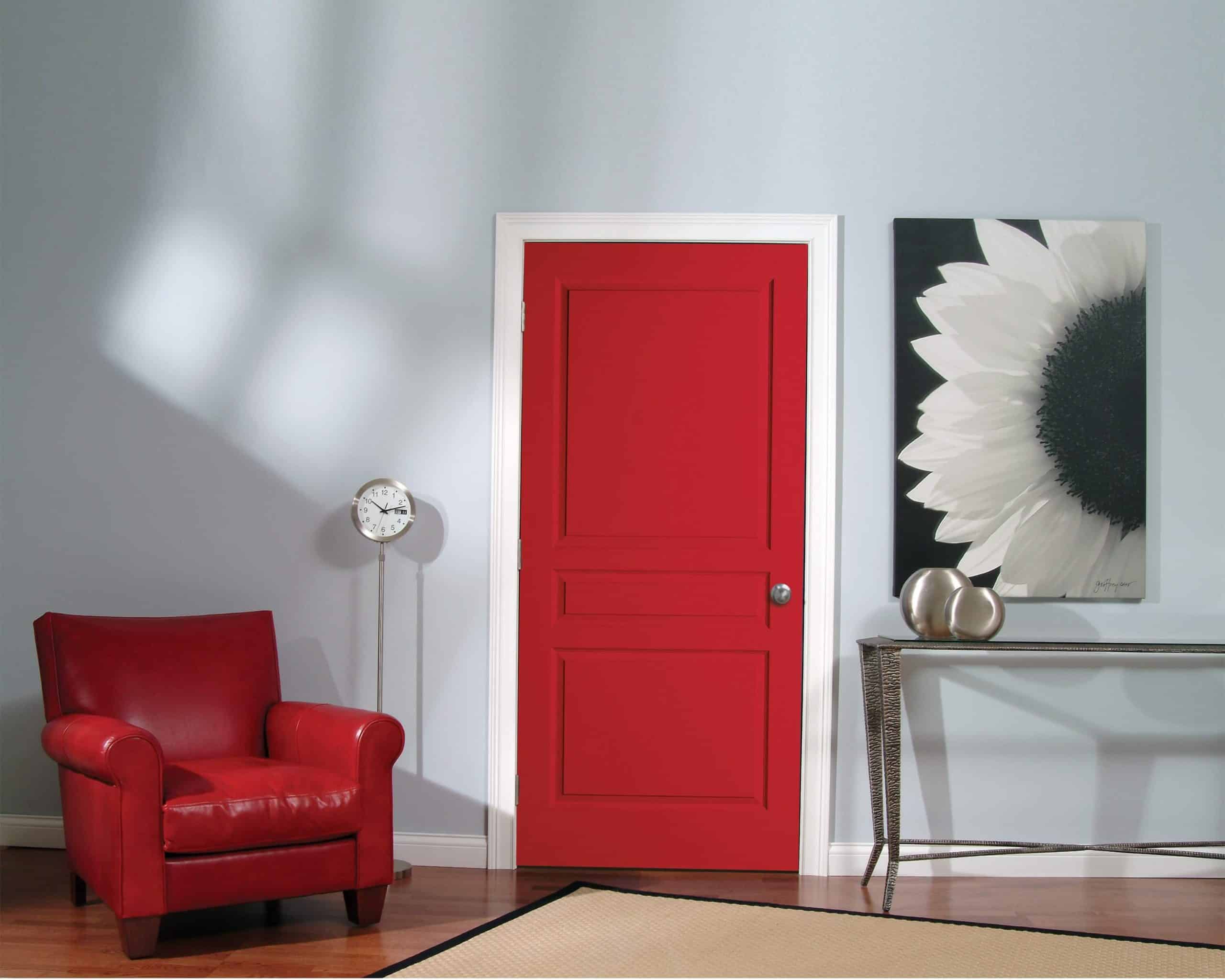 Photo courtesy of JELD-WEN Windows & Doors 
"Roughly 80% of the world population are classified as visual people, where looking at something is our main stimulus. That's where the designs of the product are a big part of the puzzle," Murrell says.
But, he notes, for the more kinaesthetic types, the different weight or feel of a solid versus hollow-core door can make all the difference. The tactile feeling of hardware plays a part for the more tactile customer as well. He says it behooves contractors to get a sense of their customers' senses before making recommendations.
You could, for example, "Give them a piece of carpet and ask them what they like about it? Do they talk about the colour? Or is it the texture? That way you can see which way the discussion is directed, without having them feel like a guinea pig." Another subtle cue: are they a hugger or hand-shaker?
"It's a really interesting science, but if you're really good at your job you can pick up on where your customer's (sensory) strengths are and incorporate that into door selection."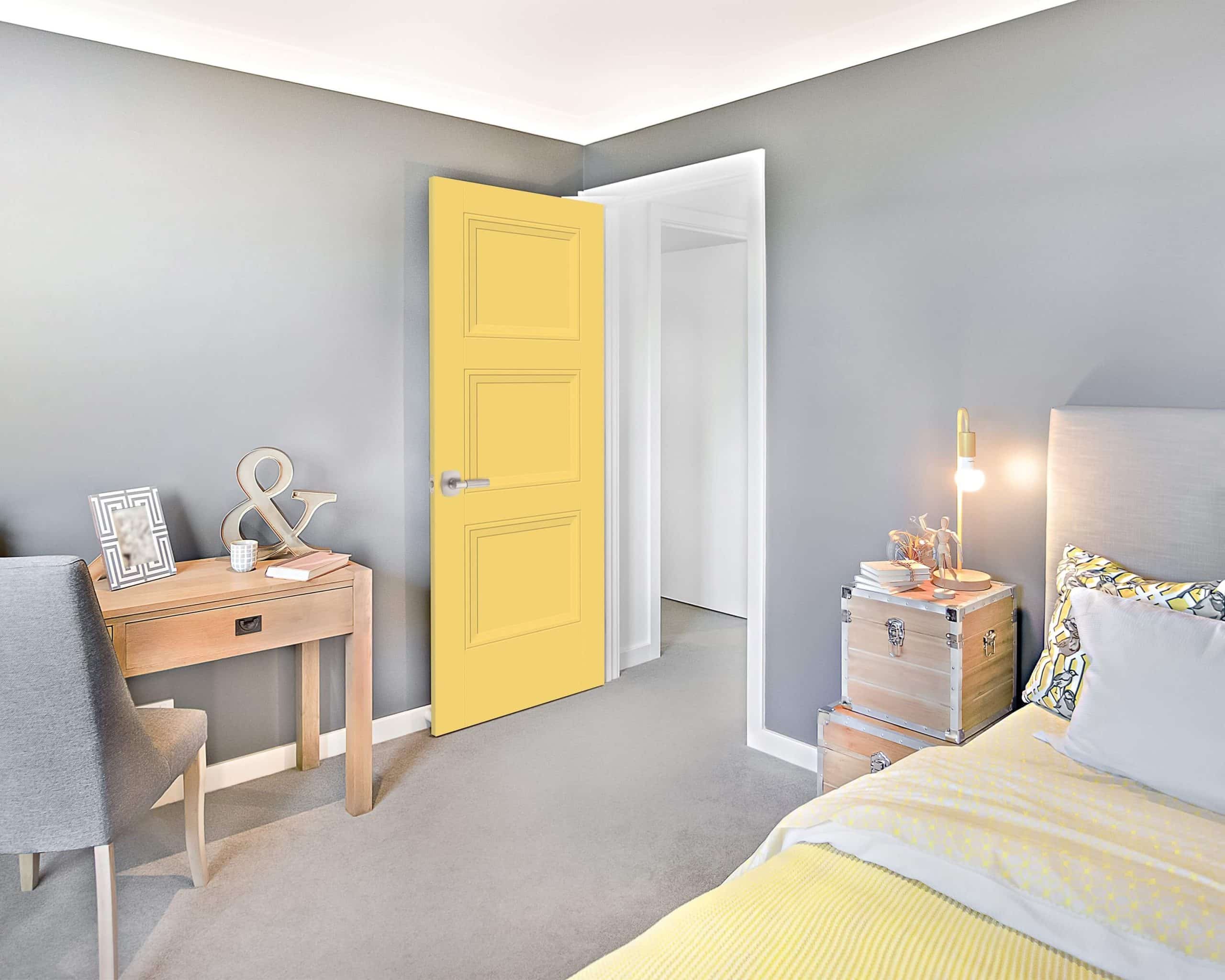 Photo courtesy of Madero 
Regardless of their preferred senses, most agree that a heavier, more solid door confers a feeling of good quality to homeowners. It's just a matter of where their top priorities lie.
SOUND ADVICE
Of course, the weight of the door and its hardware also play a role in the homeowner's auditory experience. "If they open that door and nothing
squeaks and everything just floats like a butterfly, that brings an amazing quality experience," Murrell says.
Sound attenuation or noise reduction is also an important consideration. Here, application is central in the decision, and contractors can show their value by providing homeowners some good, trusted advice.
Typically, logic reigns, a heavier solid-core door blocks more noise than a
lighter, hollow-core one. Is the door creating a haven in a library, den or bedroom? It's simple, "Are you not worried about sound? Hollow. Are you? Solid core," Rahn says, adding the weight and feeling of quality that comes with it.
Murrell notes the "sound" choice of a solid-core door is also a "safe" one, since solid core also provides more fire-resistance. Tripamer notes that the increase in multi-family units gives the sound-proofing capabilities of solid core options even more weight.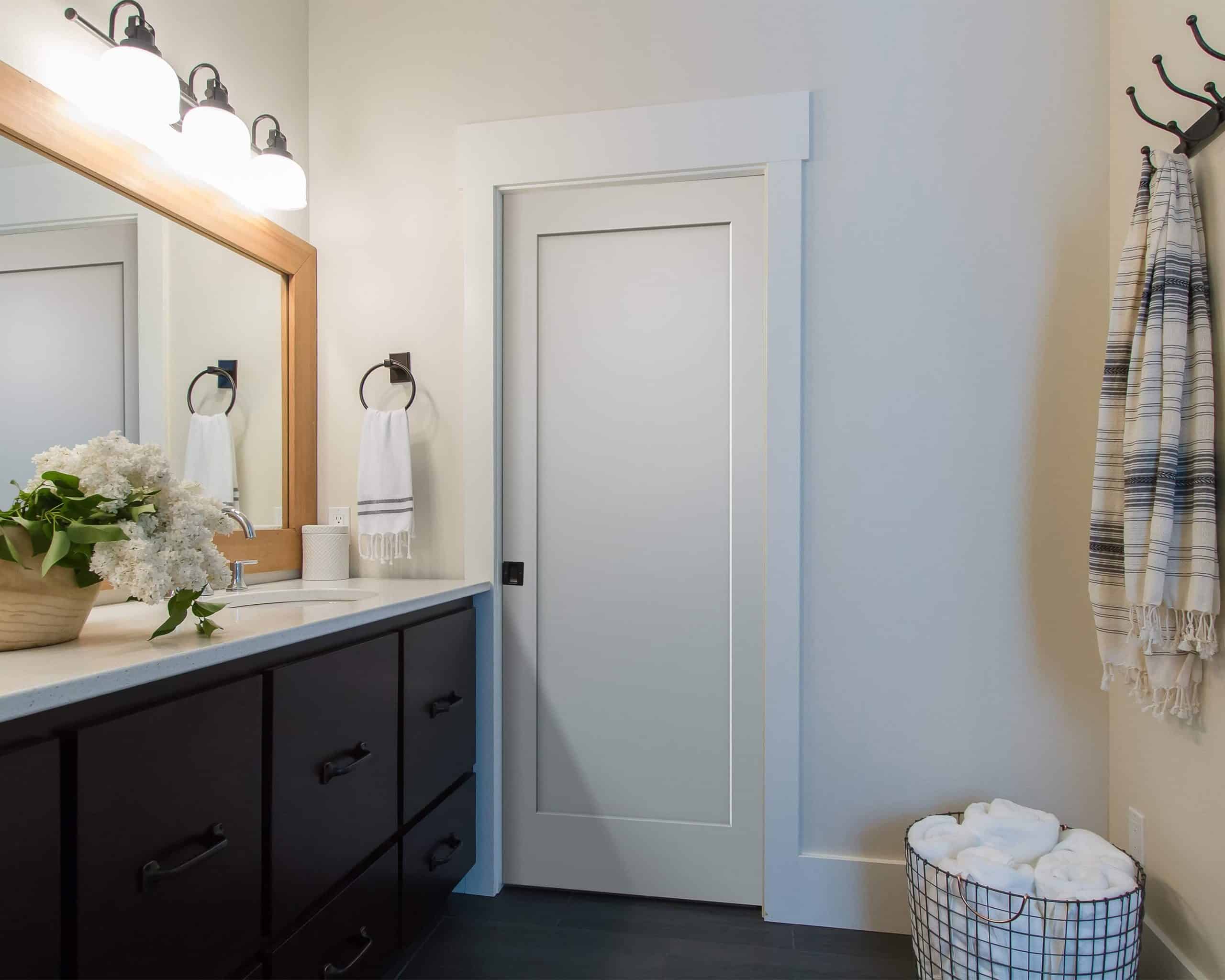 Photo courtesy of Alliance Door Products
 In the end, it comes down to sussing out the homeowner's specific needs, she says. "Listen to the client as far as how they are going to use that space, what their lifestyle is like, what they are looking for from a design perspective. Know that there are solutions out there to achieve it."
"Doors (and trim) are not a one-size fits all," she stresses. "There isn't just one style perfect for everyone."
OPTIONS ABOUND
Homeowners may be pleased to learn the options available today beyond solid-, hollow-core and moulded.
Interior doors with glass inserts, or French doors, are making a comeback, especially in homes that get less natural light, says Seden. For homeowners with open concept rooms, but also wanting privacy, sliding barn doors provide the best of both worlds, he suggests, and line up with many current design trends.
"The newest thing out there right now is routered doors, which we call our FineLine collections," Rahn says. "In it you take a half-inch skin and router grooves into that skin, and you can make it into whatever the customer asks for." "It's allowing architects to get more imaginative."
SIDEBAR: INNOVATION IN VENTILATION
As the building envelope of homes become tighter, air circulation becomes a larger issue, says Hardy Rahn, director of sales for Canada, at Alliance Door Products.
That's why his company partnered with an innovative team of University of B.C. engineers that developed doors with a novel way to create airflow pathways while maintaining sound privacy. Dubbed the VanAir ventilated door, these innovative doors use an integrated channel running through the door to move air from either side, while baffling and resonators are integrated into the door core to absorb high and low frequency sound.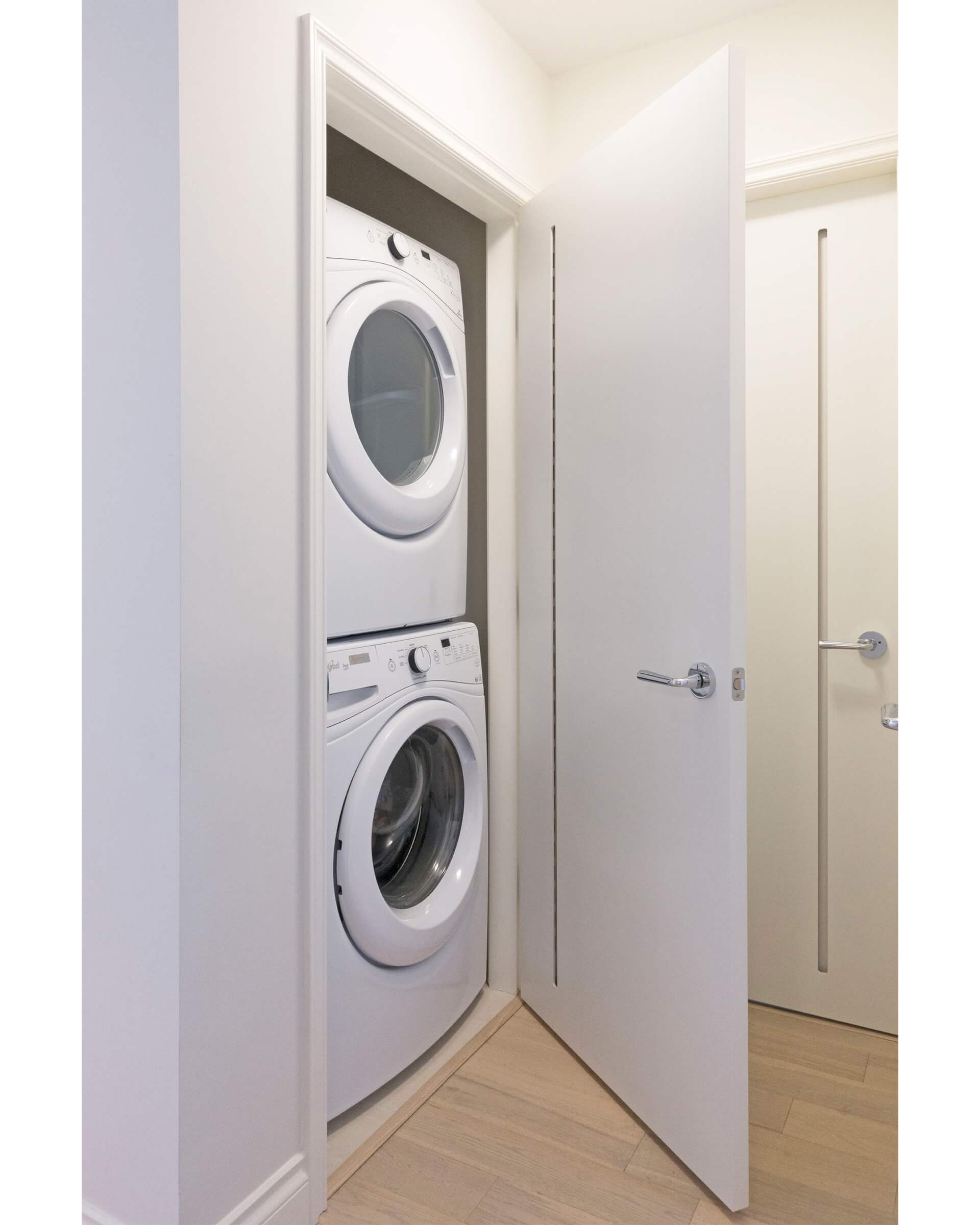 Photo courtesy of Alliance Door Products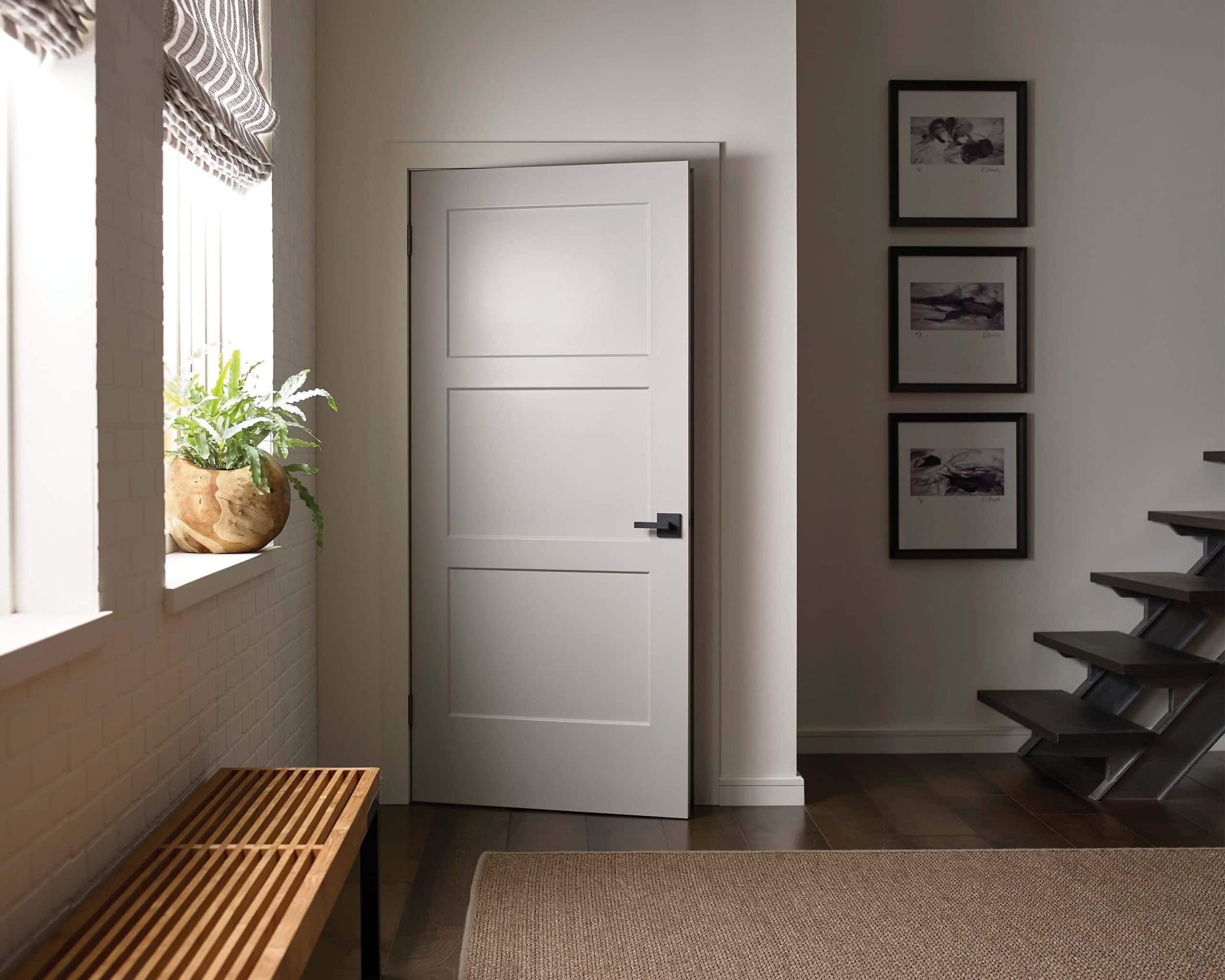 Photo courtesy of JELD-WEN Windows & Doors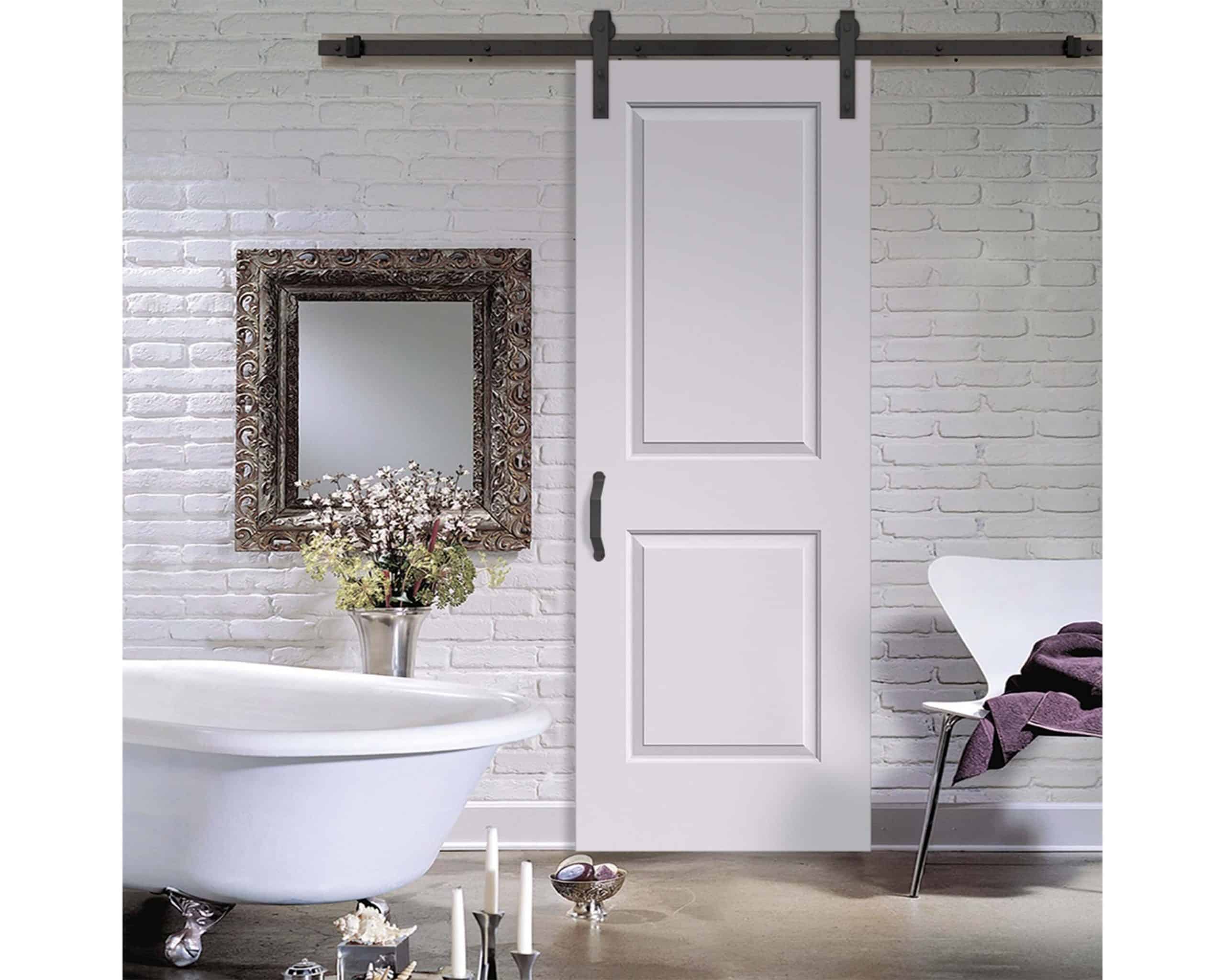 Photo courtesy of JELD-WEN Windows & Doors
"This allows each room to ventilate and still have a 25 STC (Sound Transmission Class) rating."
SIDEBAR: IN THE POCKET
With the popularity of open concept designs, so too comes an increased interest in pocket doors, which slide into the adjacent wall when completely open.
Innovation in this area has produced quieter, smoother mechanisms for closing, says Tyler Murrell, national sales man- ager at Madero.
The Soft-Close hardware offered for his company's Johnson pocket doors works like a kitchen cabinet door closer to prevent slamming and pinched fingers.
Perfect for applications were space is an issue like closets or laundry, pocket doors are also popular choices in larger spaces such as separating the kitchen from dining room.
"The hardware grabs and softly closes the door, so there are no big thuds or bumps. It's truly the same as the technology used in kitchen cabinets," Murrell says. "If you have a door like this in a show home or room, the perception is instantly that this is better quality." —