A little bit of design can go a long way, and one of the details that can make a huge difference is, of course, trim and mouldings.
"While there was a time when mouldings served primarily a utility function, to guard walls from damage or hide otherwise unsightly seams, today's homeowners lean towards its decorative application," says Donna Gerrits, vice president of sales and marketing at Alexandria Moulding.
Today moulding is being used, often creatively, to create a sense of Zen and warmth, to build private sanctuaries in their homes.
"People want simplicity, and that simplicity and sense of sanctuary all tie together hand-in-hand," says Denise Tripamer, director of marketing communications at Metrie. She attributes this quest for simplicity in part, perhaps, to the
digital age and says it carries through to some of the design and style choices being made.
"People are so busy with technology and always on the go. They want a please they can relax and have some peace and quiet," she says. She adds that the right moulding treatment "can really bring in that warmth and texture."
She says today's moulding choices, some of which are impressive wall treatments, add a sense of texture and "warmth" to the room, so it doesn't feel stark, but leaves it feeling very clean.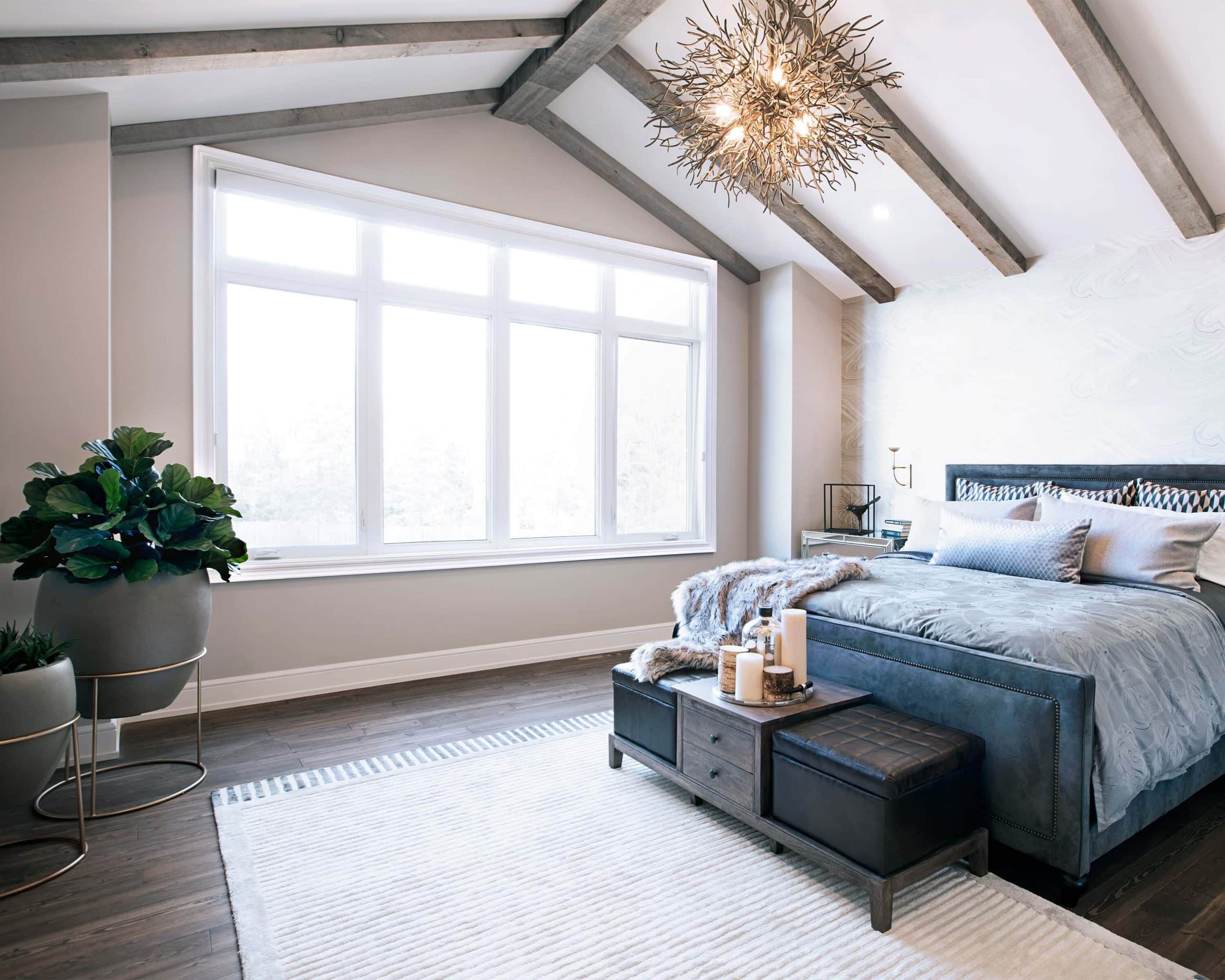 Photo courtesy of Moulding Warehouse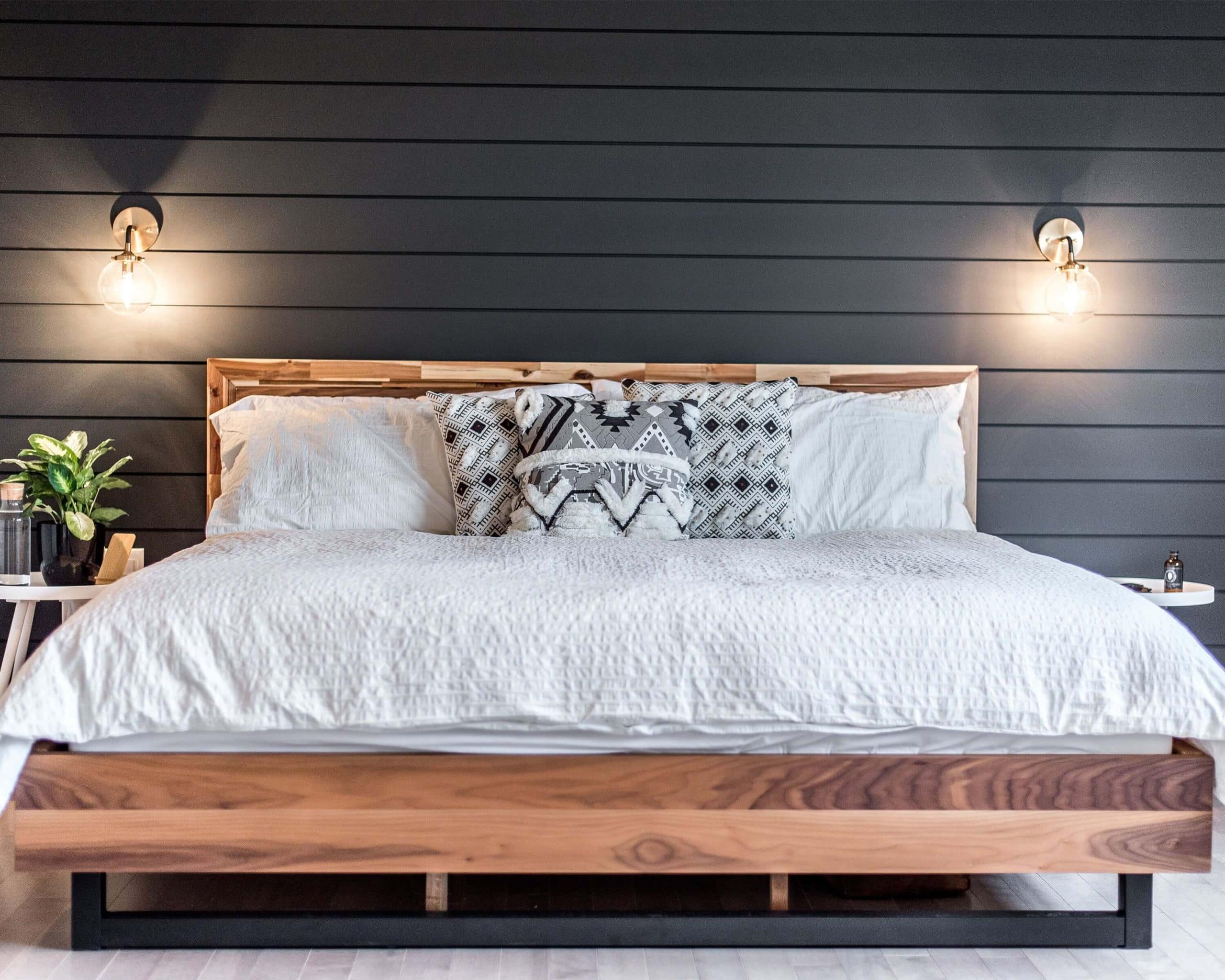 Photo courtesy of Alexandria Moulding
Much like the popular contemporary decor, clean, straight-edge designs are where it is at, but with some caveats. "We are seeing more of a transitional approach," Tripamer says, in which contemporary and traditional styles are being combined. "You still keep those clean, contemporary lines, but add traditional accents in the form of some of the elements of  the space or furnishings."
More and more, there is a combining of the old and the new, says Gerrits. Both she and Tripamer point to shiplap wall treatments as a prime example, but also use of reclaimed wood. "You'll have the clean look of a painted shiplap, or modern moulding but may have an opening with reclaimed hemlock or Douglas fir creating an old farm-house look."
Moulding suppliers point to the continued popularity of shiplap for both builders and renovators. "They love how easy it is to install," says Courtney MacKay, social media marketing coordinator at Moulding Warehouse. "It can be installed to enhance a modern home or be used in the rustic stylings as well, it's very versatile."
In fact, wall treatments in general are becoming more and more popular, moulding suppliers say. "I've noticed a lot of designers and builders are opting for some very geometric flatstock applications in their feature walls," MacKay says. "Having these unique focal points in the new homes draw in people who may want a home that has a more unique quirky feel."
The fifth wall — the ceiling — is also getting special moulding treatments more often; " for example, tongue-and- groove V-joint boards being used to create a unique accent for the room," Gerrits says.
Some moulding trends are becoming somewhat less common in today's décor trends such as crown moulding, notes Gerrits, but when it is used, it can be quite large to account for high ceilings yet clean-edged and contemporary.
Other trends are making a come- back. "I've also noticed the comeback of wainscoting applications, primarily in bedroom and dining areas; however, instead of the traditional colonial style homeowners are opting for more streamline modern profiles."
Although research suggests home- owners are striving for simplicity in their room décor, that does not mean in any way that they must be devoid of detail, Tripamer says. She points to the dramatic effect even a monochromatic moulding treatment, where the moulding is painted to match and blend into the wall, can have. The effect may be subtle, but it is impactful.
MacKay also says the monochromatic treatment is a key trend she is seeing, "being used to create romantic bedrooms… often white, to create a minimalistic European feel."
In terms of colour choices, Tripamer says that while it varies from homeowner to homeowner, in general, greys are popular, and that her company is seeing a move back towards browns. "Cooler browns," she stresses. "Almost a blend of grey and brown." She says, mouldings painted saturated colours like gemstones, rich emerald greens or deep blues are also on the rise. "Colours that could exist in fine pottery," she adds. On the monochromatic trends, MacKay notes she is also seeing trends including dusty roses, greys and also jewel tones.
"Still, white, whether painted wood or a whitewash, remains a popular choice," Gerrits says. It's notably the opposite of the black or darker trim and siding currently popular on home exteriors. It creates a stark contrast. "You see the dark siding on the outside, and you walk into the house and everything is white."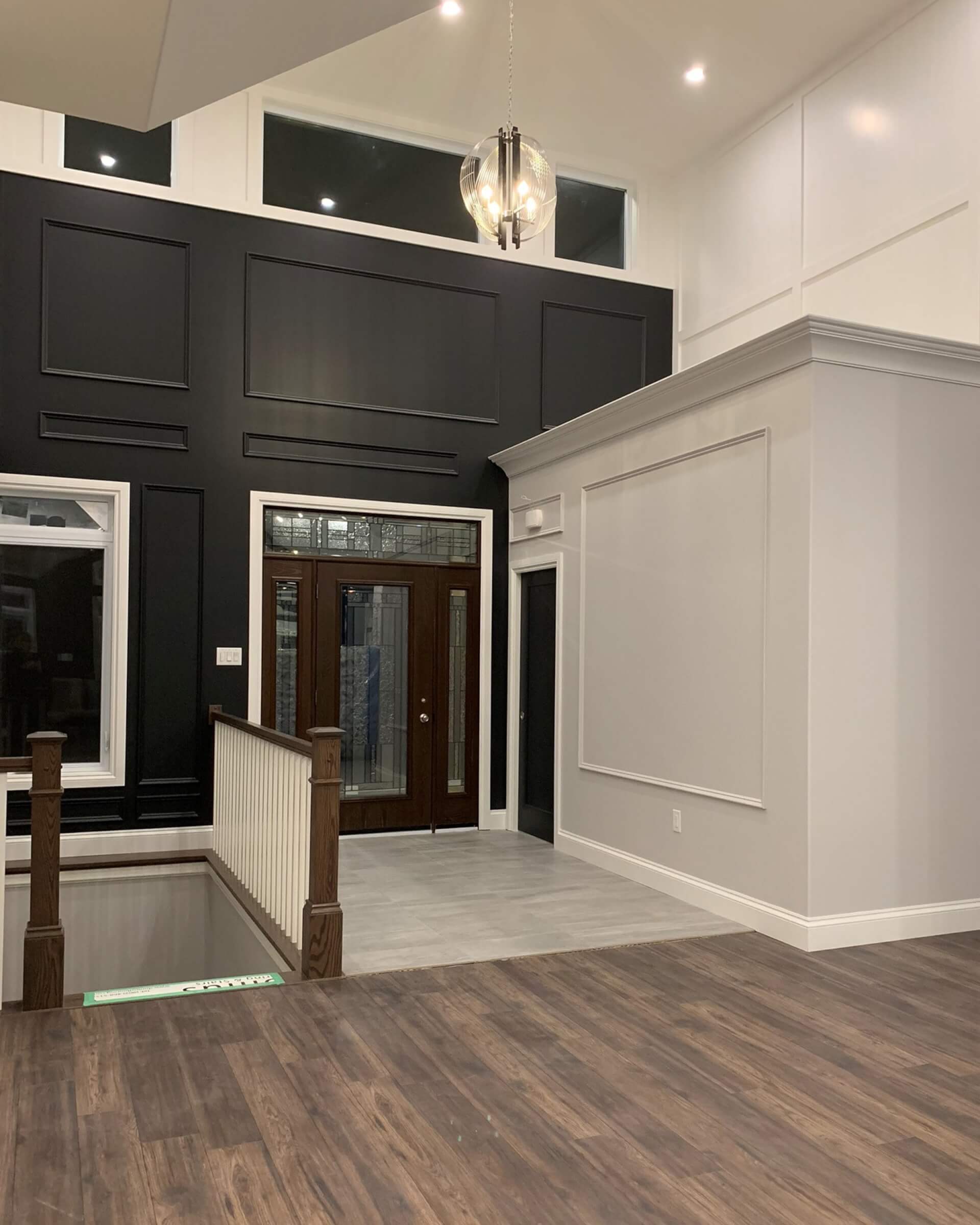 Photo courtesy of Moulding Warehouse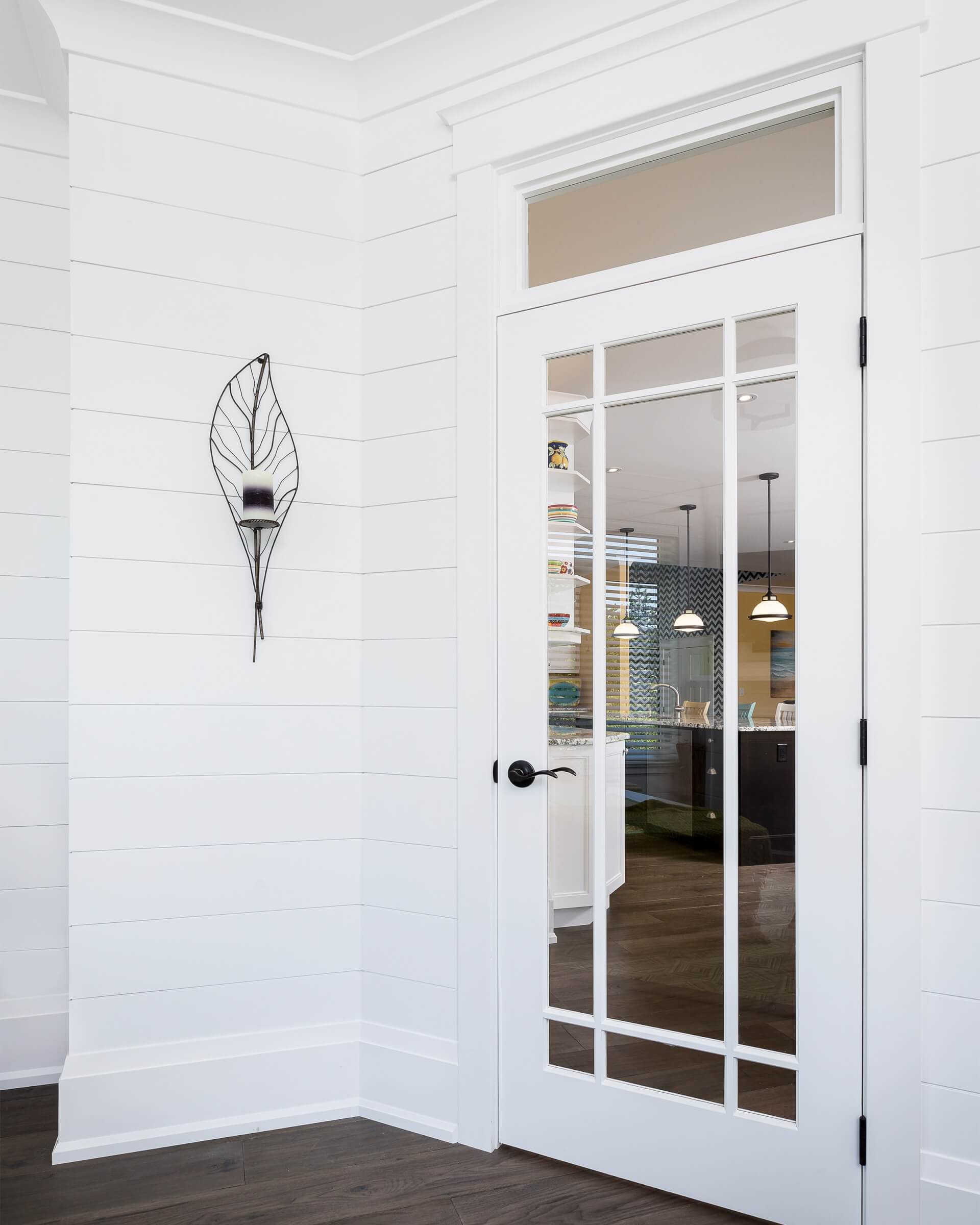 Photo courtesy of Alexandria Moulding
SIDEBAR: INSIDE OUT
In keeping with the growing outdoor living trend, mouldings are finding application in the sanctuaries being built outside the home, says Donna Gerrits, vice president of sales and marketing at Alexandria Moulding.
"It turns your outdoor living space into a warmer one," she says. "And it's generally well protected (from the environments), and where it is not protected, we use PVC moulding," she says, referring to the moulding treatments used in her own cottage.
"PVC has come a long way. You can buy a shiplap in PVC, a tongue-and- groove system in PVC, mouldings in PVC, and bring your mouldings outside for that same warm look you have created inside." —