Home renovations are still going strong for 2022, with people spending more time at home due to the ongoing pandemic. New windows and doors continue to be popular upgrades that add value to a home while simultaneously boosting aesthetics and curb appeal.
Nowadays, the options are plentiful and there is a wide variety of creative and statement-making windows and customized interior and entry doors available. Here, we take a closer look at the latest trends and innovations in this dynamic market segment.
"Working from home has impacted home interiors," reported Paul Commisso, director of marketing and product line management at JELD-WEN® of Canada. "Customers want to match their entry doors to their interior doors to have a similar style. Interior doors are moving towards more of a contemporary look. We have been seeing more interest in flat-panel interior doors versus molded raised door panels. With the birth of the 'cloffice' (turning unused spaces like an empty closet into an office), customers are looking for pocket doors, barn doors and bi-fold doors."
JELD-WEN is seeing a shift from open concept to more defined spaces because of the logistical demands of working from home.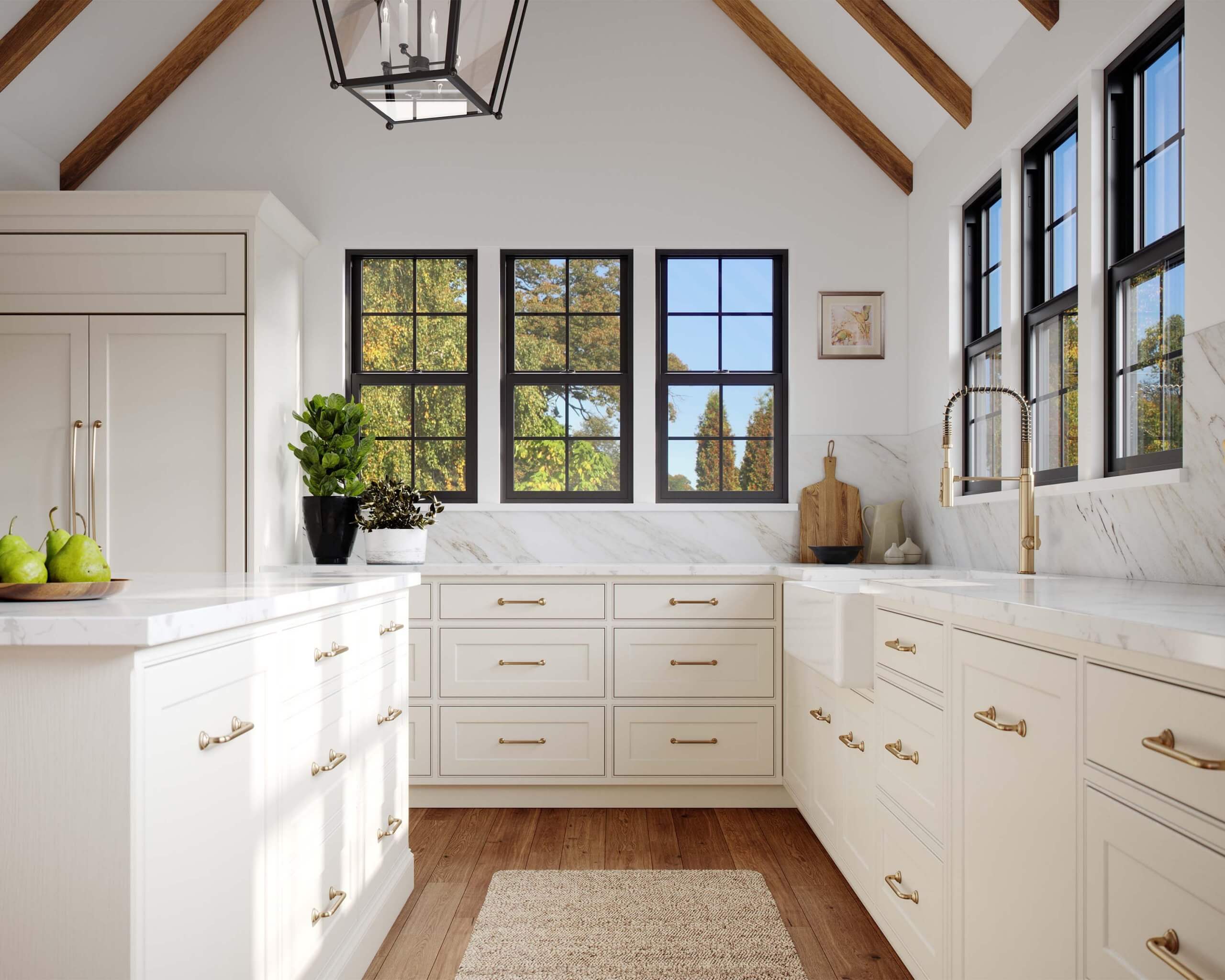 Photo courtesy of JELD-WEN Windows & Doors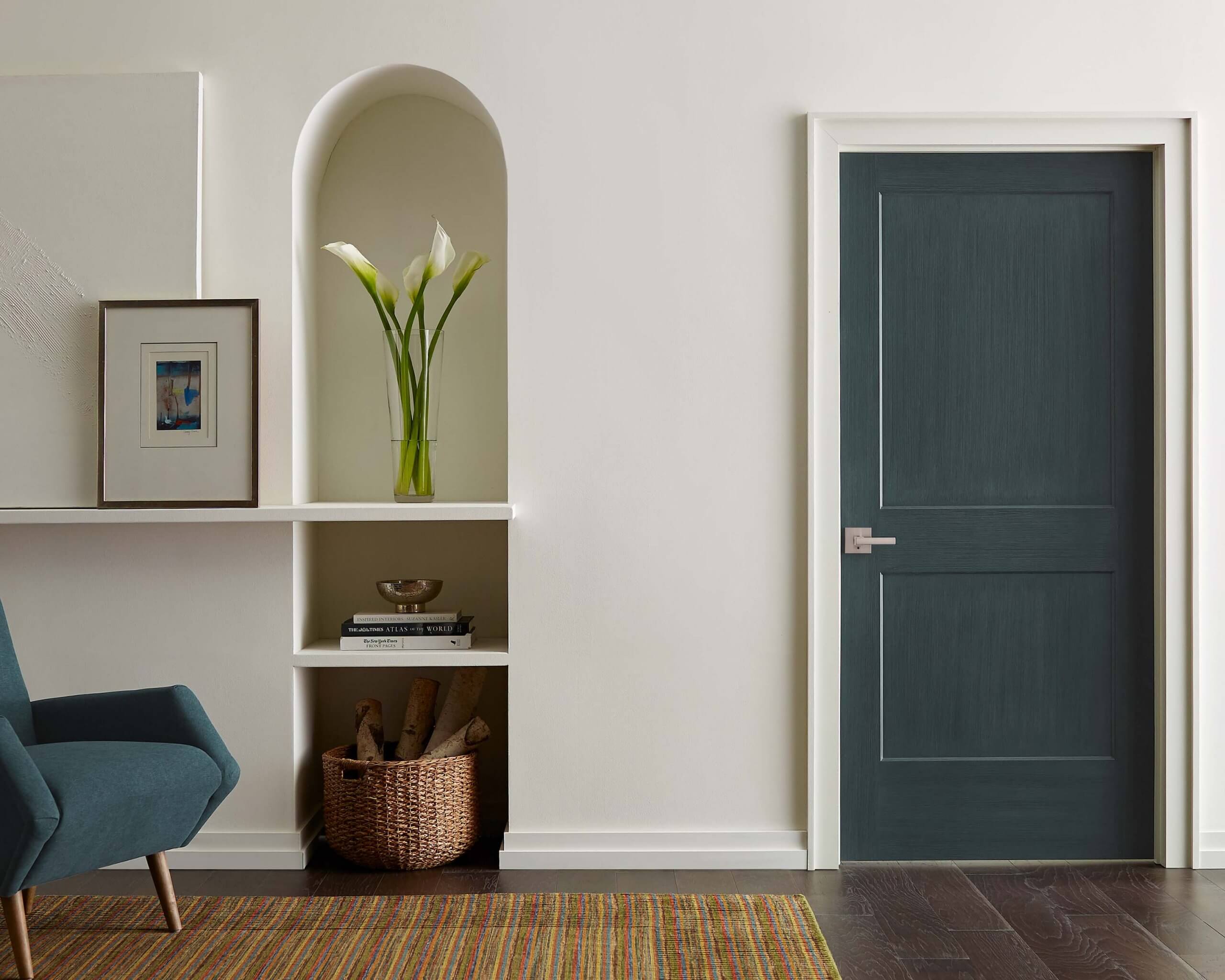 Photo courtesy of JELD-WEN Windows & Doors
"French and glass panel doors have become popular for style and functionality. A great way to increase the flow of light through a home is the use of glass panels in doors," said Commisso. "Either a single glass panel or a set of French doors is going to let the light through, but it will also make the space feel larger, so it's great for small offices."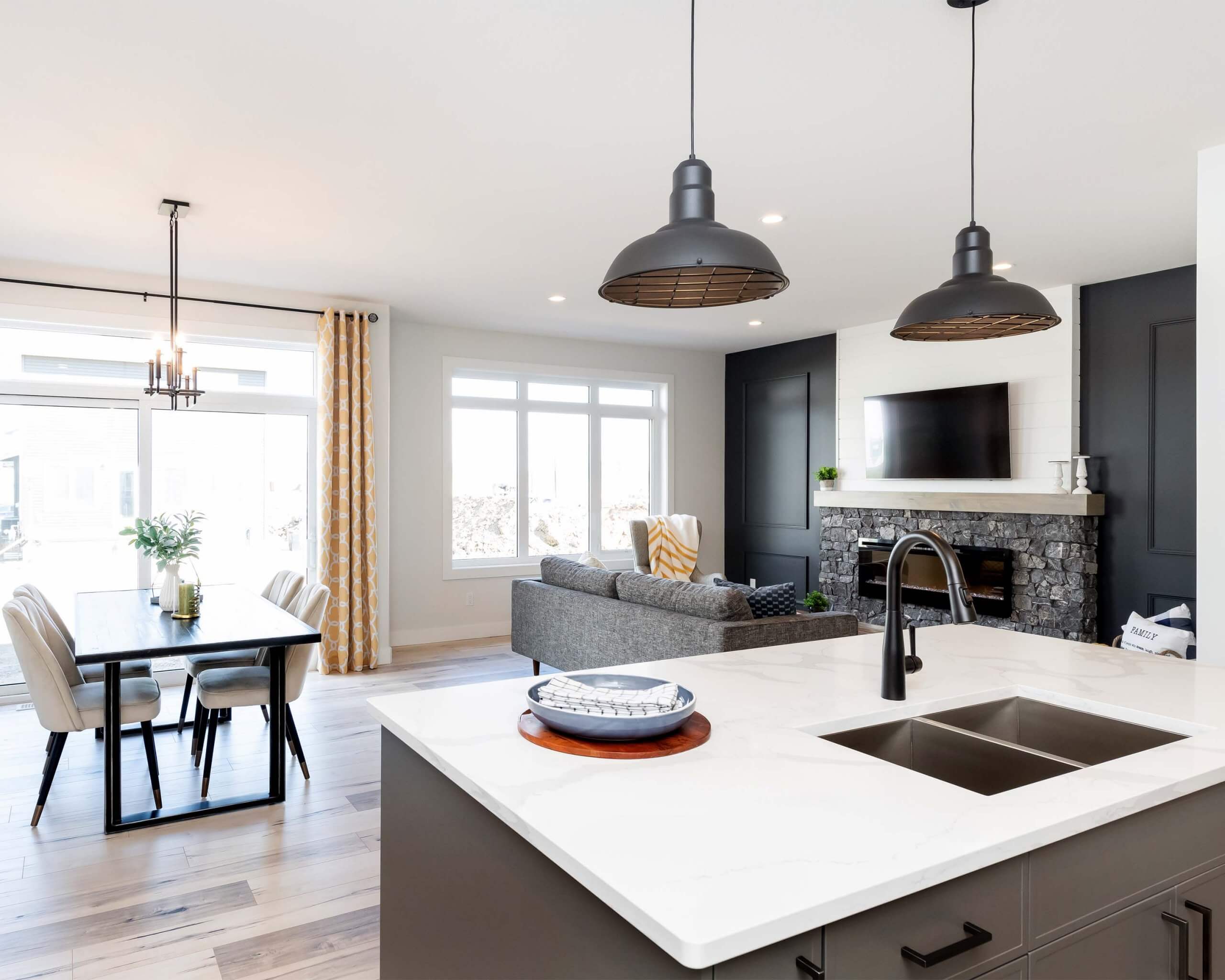 Photo courtesy of All-Weather Windows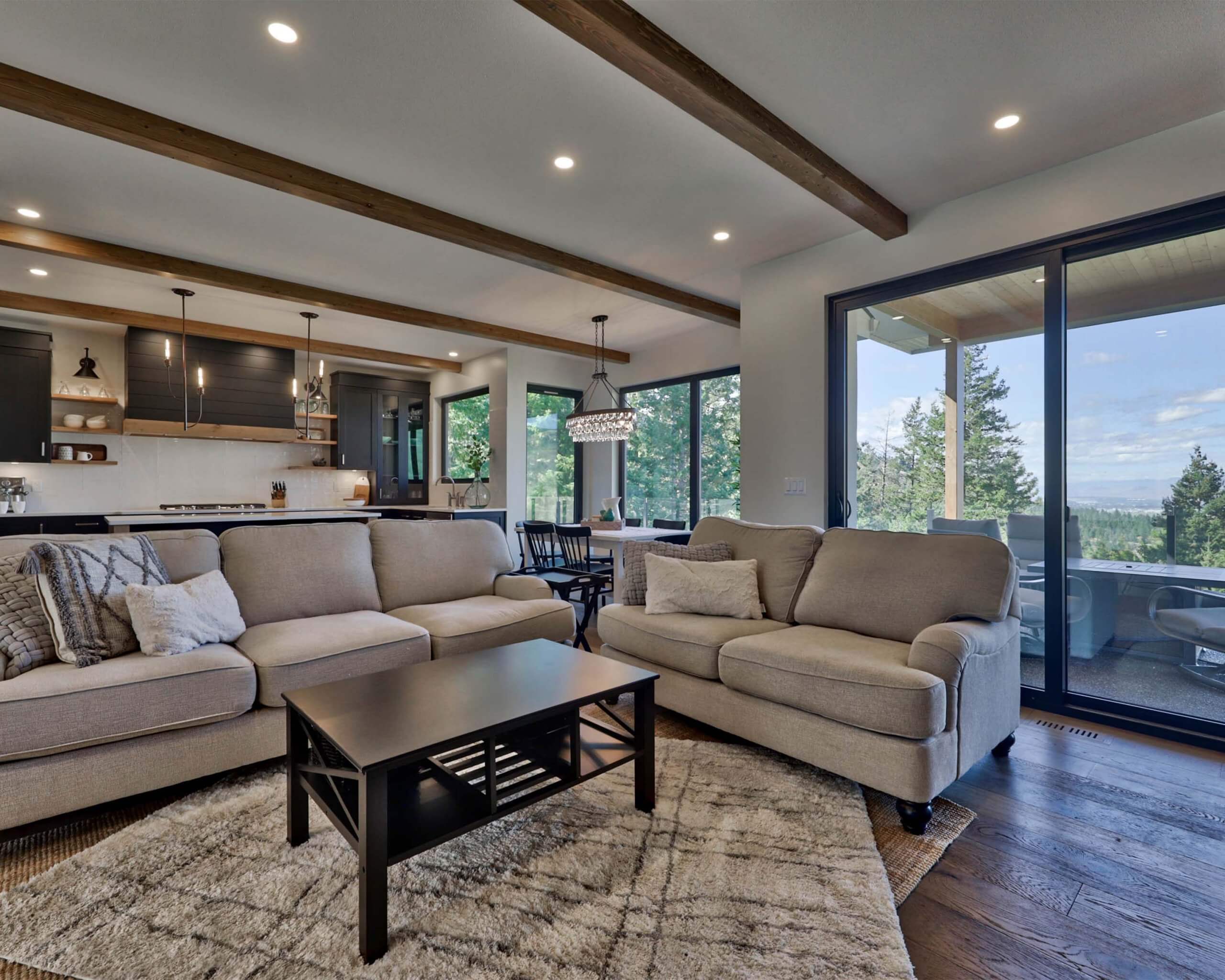 Photo courtesy of All-Weather Windows
When it comes to windows, energy efficiency remains top of mind. JELD-WEN's True Tri-Pane Technology incorporates two half-inch air spaces that allow the exterior pane to insulate the interior panes, thereby reducing home heating and cooling costs. "These windows are Canadian-made for the Canadian climate," noted Commisso.
As a proud recipient of the 2021 Energy Star Manufacturer of the Year award, JELD-WEN continues to demonstrate dedication to providing energy efficient windows and doors that deliver the best value at every price point. One innovation is a new interior finish made of semi rigid PVC foil, its FiniShield laminated product. It protects against UV rays and reduces heat build-up on window profile surfaces. As well, it reduces colour variation across multiple window units.
Tracy Nadiger, director of marketing at All Weather Windows, confirmed energy performance and innovative glass coatings remain priorities. "The climate plan initiative by the federal government is really the driver behind that focus."
With a combined capacity of over 300,000 square feet, All Weather Windows' two manufacturing plants produce a full range of window, door and glass products for dealers, builders, contractors, glaziers, developers and homeowners.
"Larger windows with more glass are definitely still trending," said Nadiger. "It becomes a balance and trade-off of less PVC and more glass, but still with the strength for larger sizes and good performance to meet building code requirements. PVC profile design is clean and smooth."
She continued: "PVC windows are by far the most common and popular window being used today. The latest trend in window frame colours is to have black on the inside to complement your interior design. The hottest exterior color is black, and we are seeing some resurgence of architectural brown or variations of brown colours starting to trend."
The current product supply shortages have had an effect on business, noted Nadiger. "We do have some variation in certain product lines due to supply chain challenges and the high demand in late 2021 has contributed to the shift in lead times.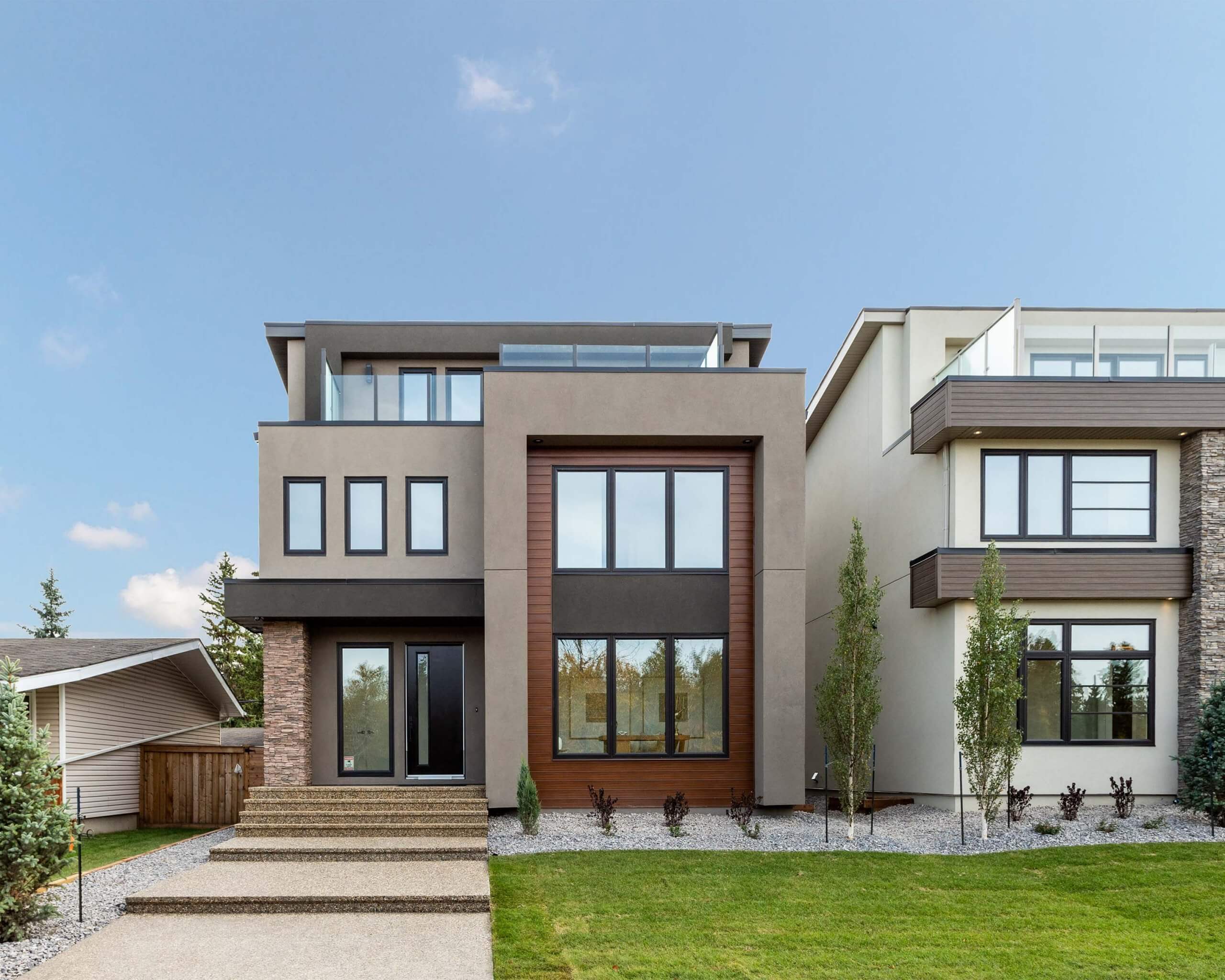 Photo courtesy of All-Weather Windows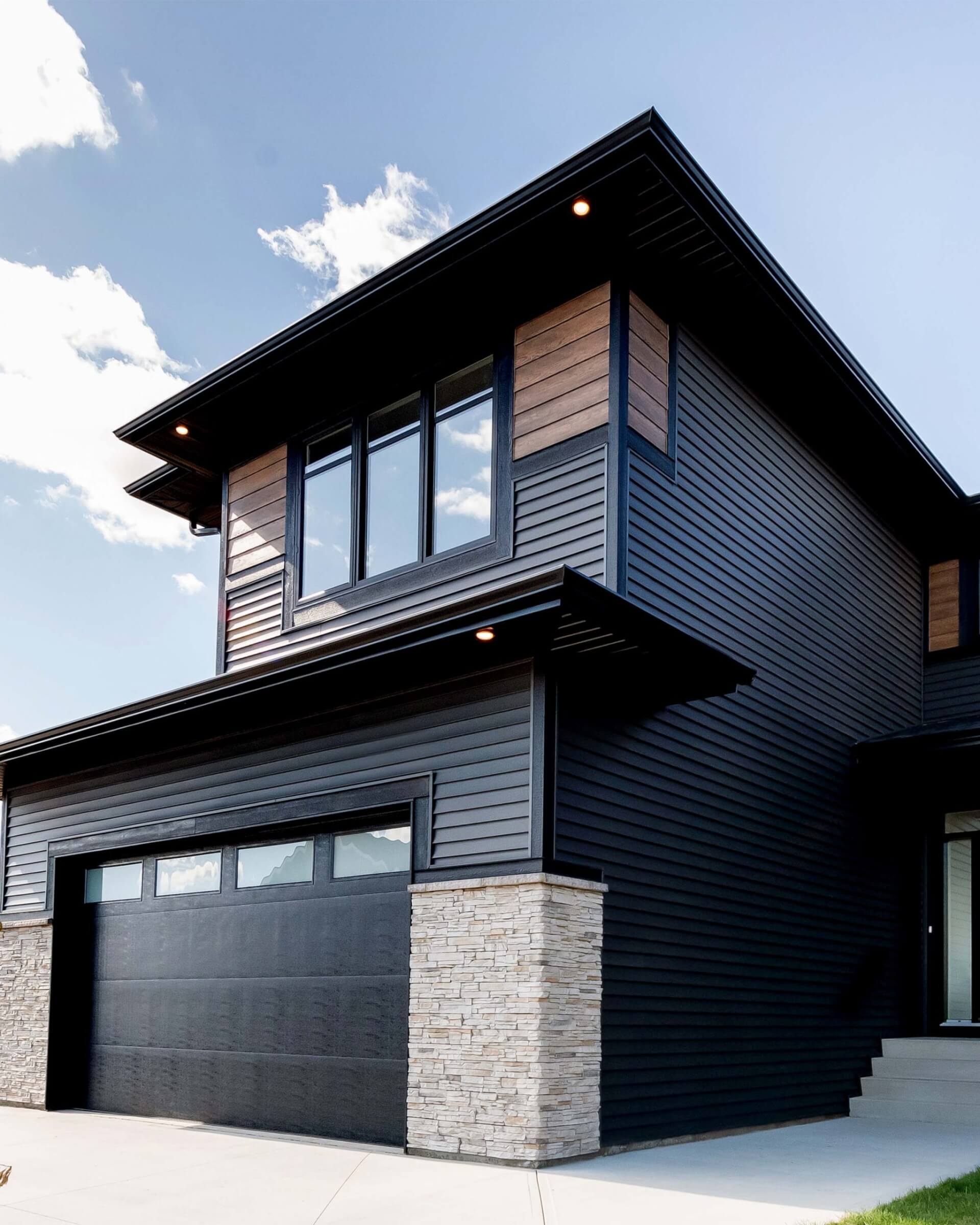 Photo courtesy of All-Weather Windows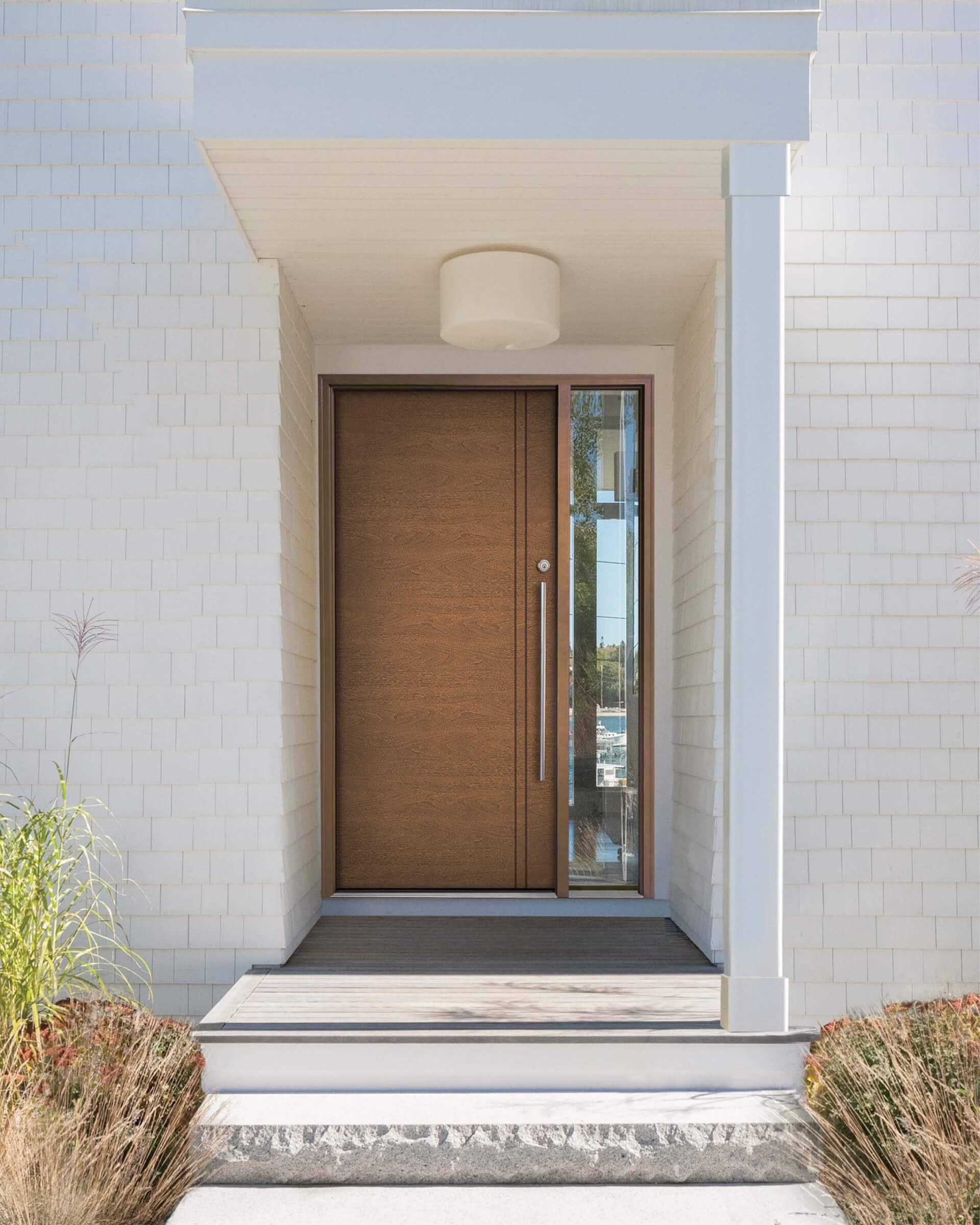 Photo courtesy of Alliance Door Products
"The Greener Homes Grant certainly drove a lot of interest in renovations, including windows and doors. However, the lack of energy advisors early on tempered the actual demand." That being said, she added, "Overall, I would estimate the renovation market was up approximately 20 percent."
Groovy Grained Doors
Alliance Door Products reports a continuing trend of consumers investing in their homes, especially their front doors. The company's grooved door collection is seeing a huge growth in sales.
"We take a flat panel fibreglass door – be it walnut, mahogany, fir or oak grain – and router out design patterns that can also match and complement the interior doors that the consumers have in their house," explained Lauren Sabeski, the company's business development manager, exterior doors. "The result is a modern flair with sleek lines and forward-thinking design; it's truly contemporary."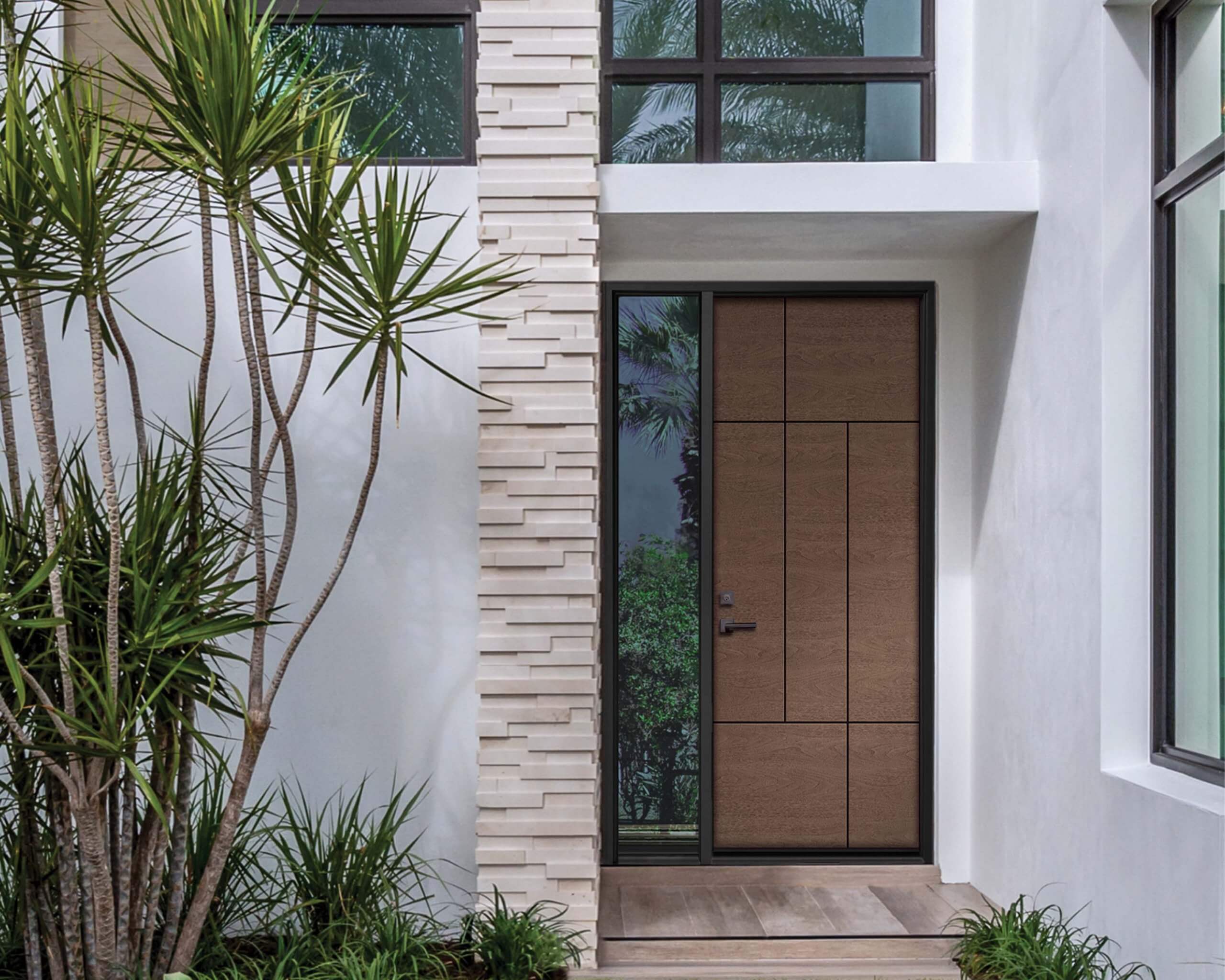 Photo courtesy of Alliance Door Products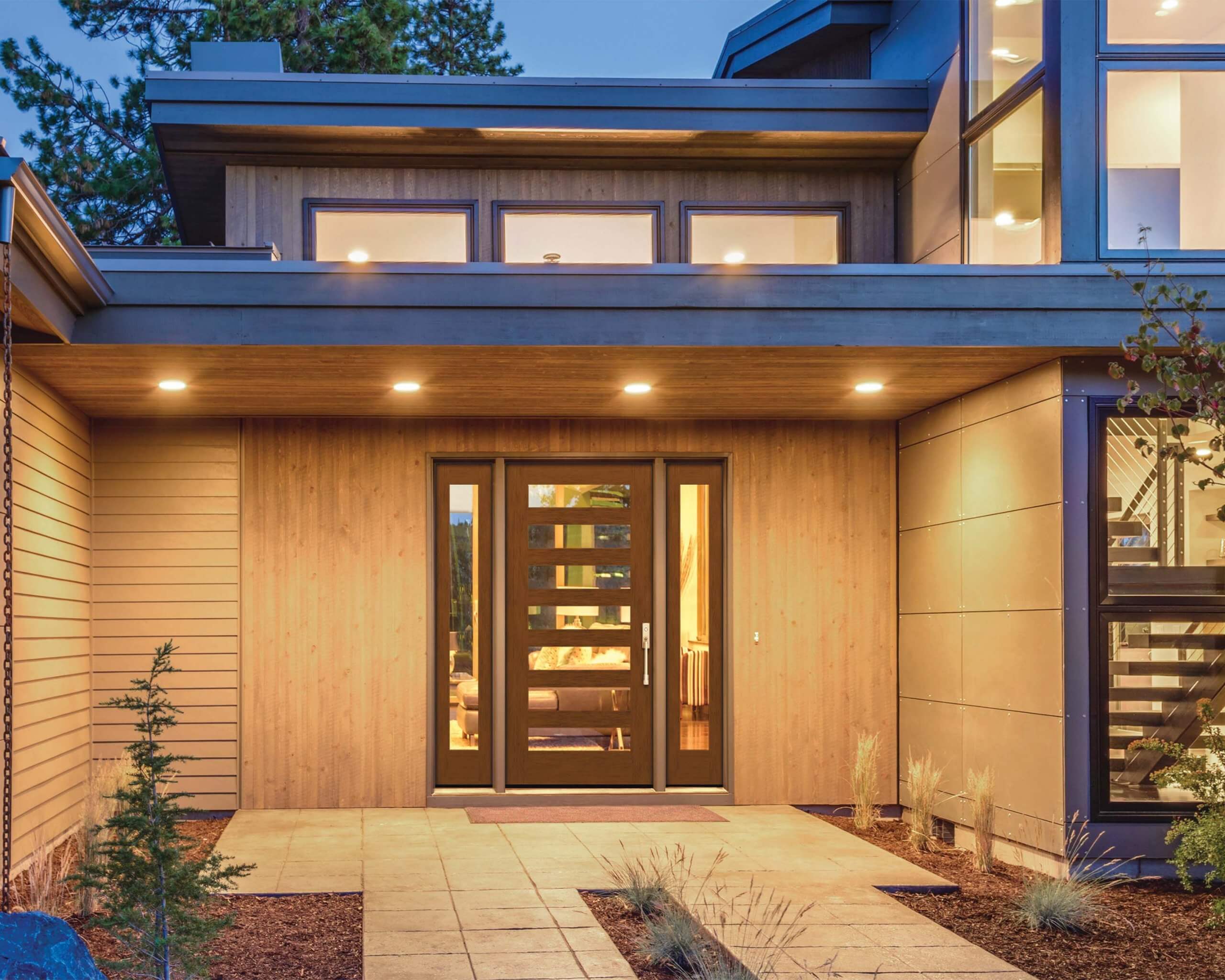 Photo courtesy of Alliance Door Products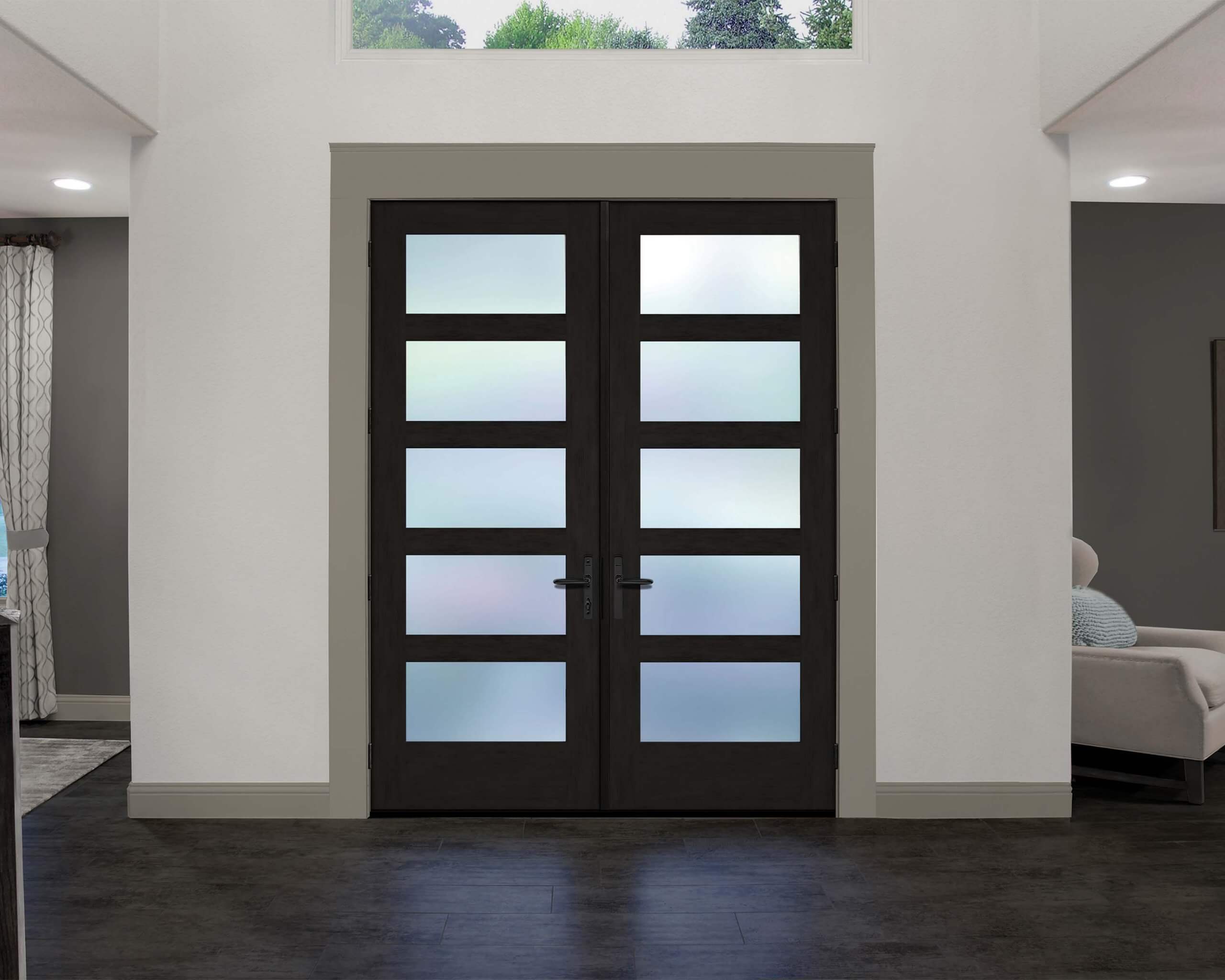 Photo courtesy of Alliance Door Products
Another new product is Alliance's Tru-Guard composite technology door frames. "Instead of the traditional finger-jointed pine frame, this is a composite door frame that provides a rot-free solution," he said.
Alliance Door Products collaborates with Therma-Tru Doors, a leader in the manufacturing of steel and fibreglass doors and door systems in North America. Sabeski praised their Classic Craft Collection of fibreglass doors using AccuGrain Technology.
"We recreate a true wood grain look into a fibreglass door," he explained. "It is an amazing technology. Customers love that true to wood origins door look in different grains in a fibreglass construction, which is strong and durable and has all the benefits that come with fibreglass doors."
Fibreglass entry doors are certainly gaining ground in the marketplace, while vinyl windows are maintaining their popularity.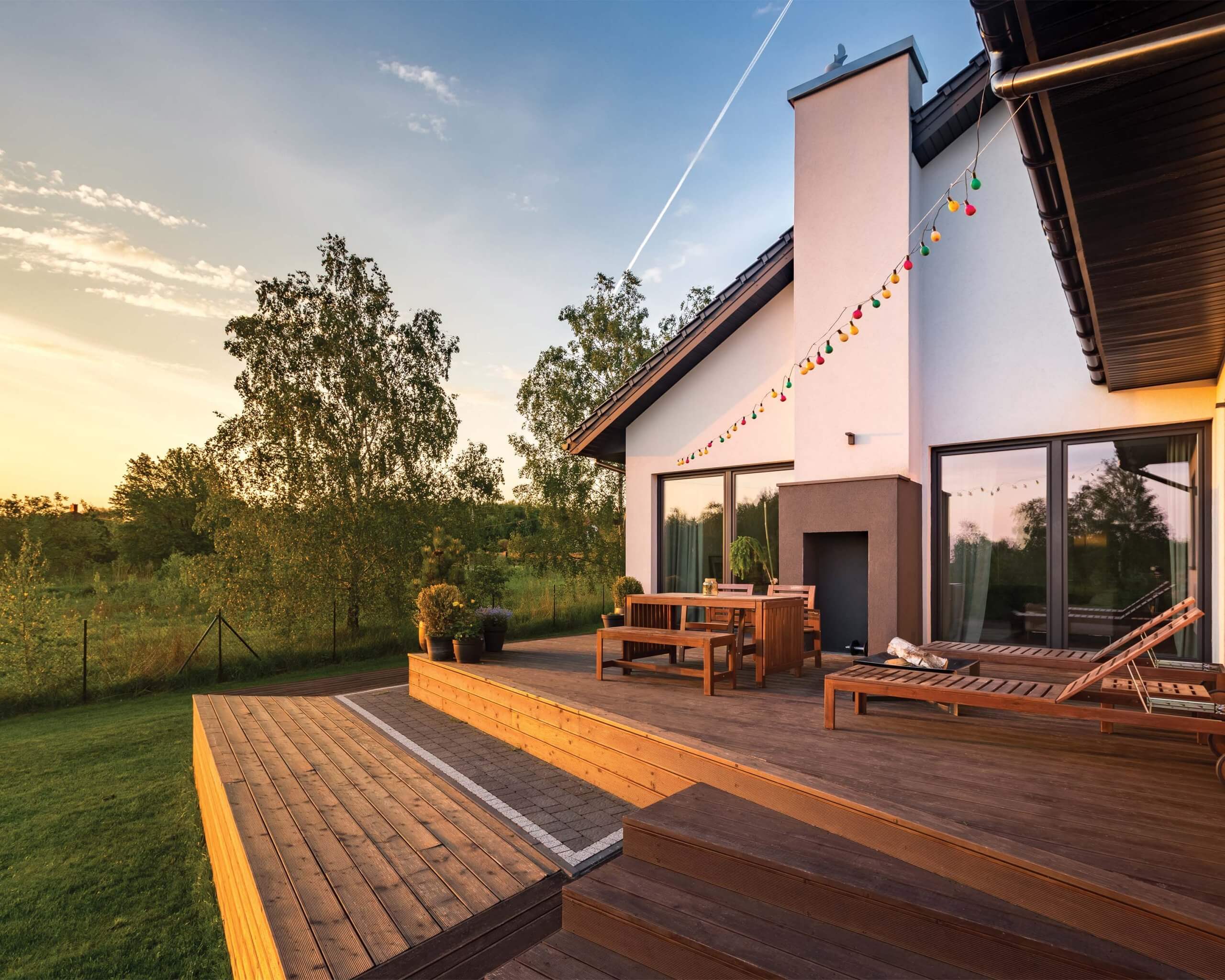 Photo courtesy of Ostaco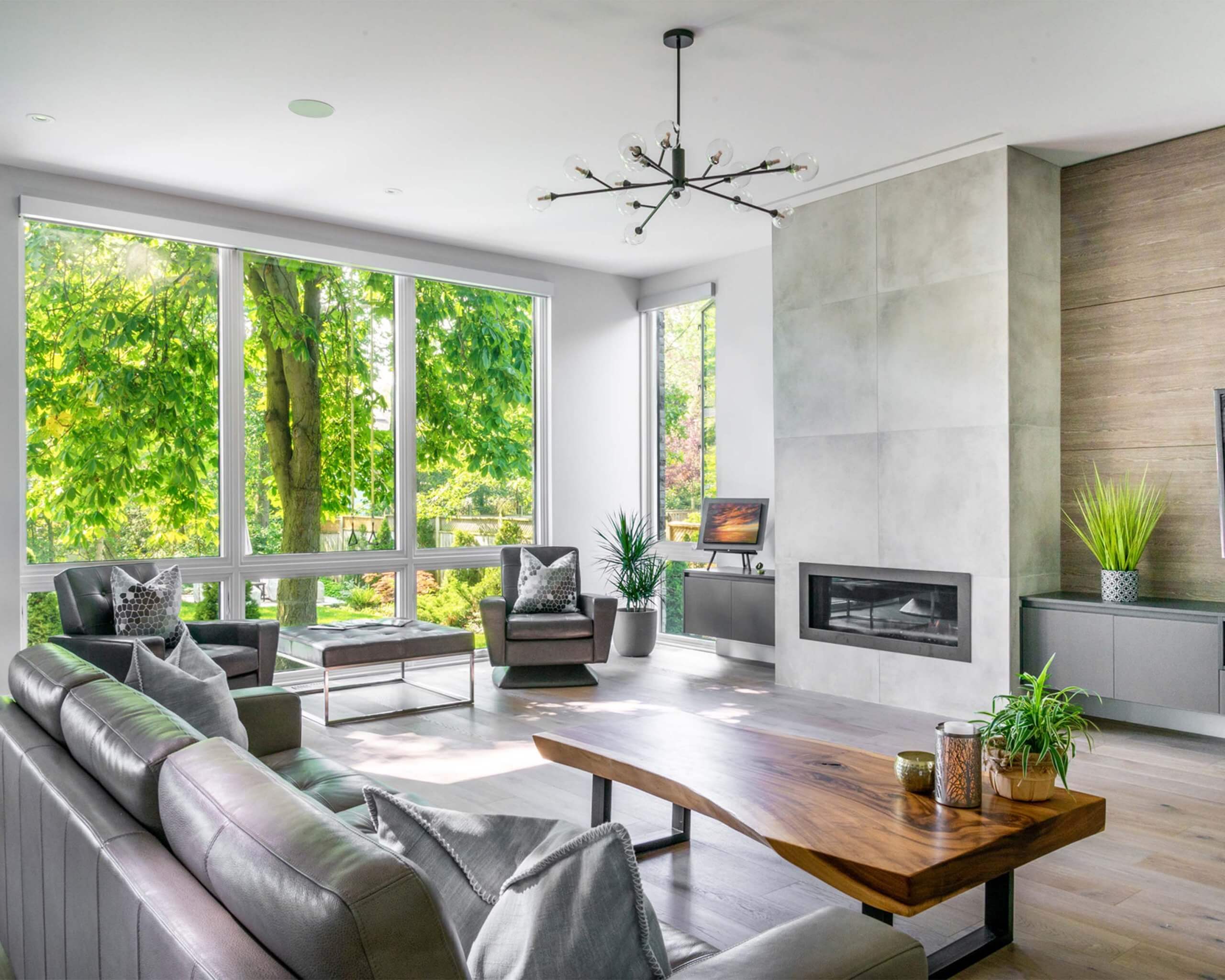 Photo courtesy of Ostaco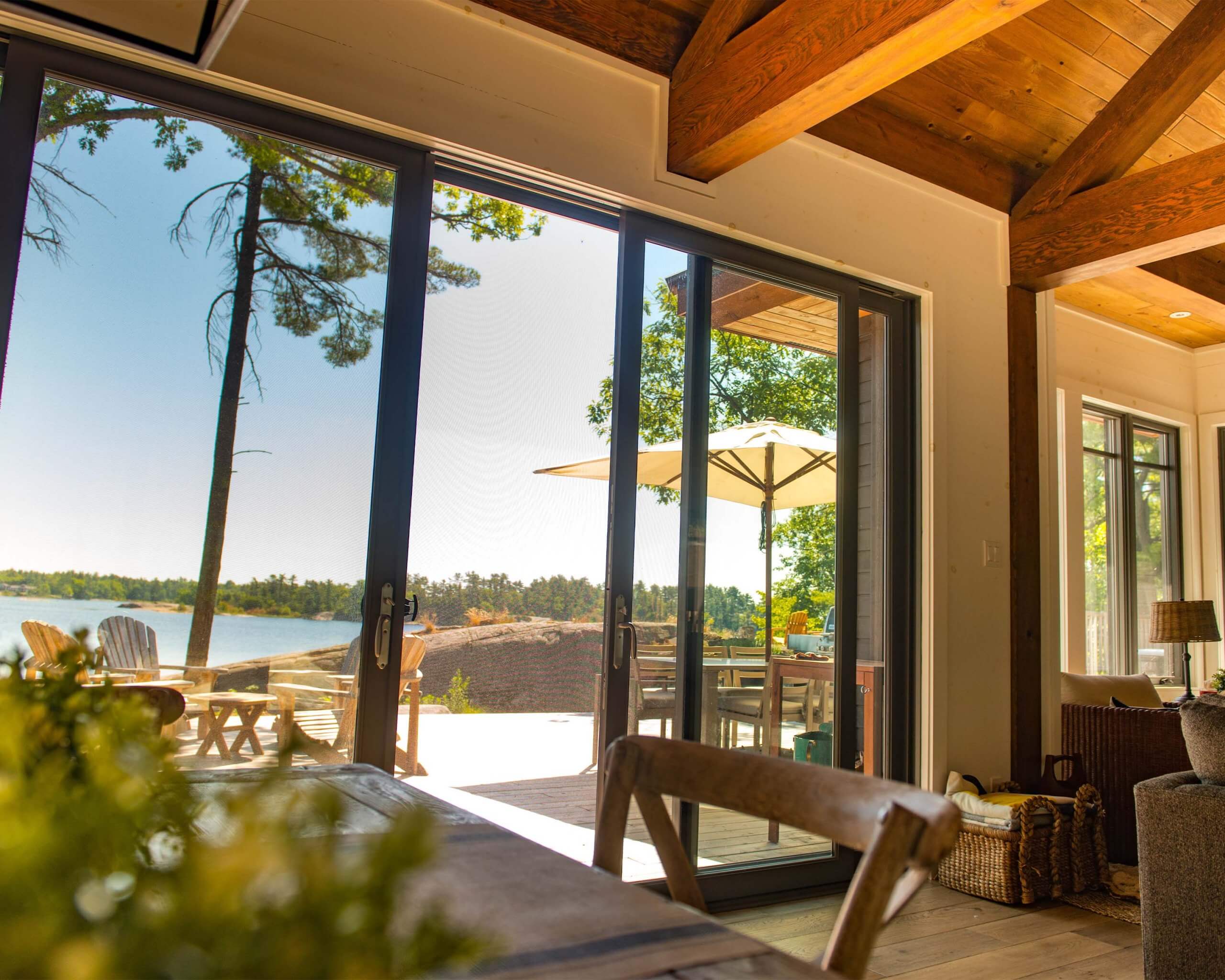 Photo courtesy of Ostaco
"The grain of today's fibreglass entry door and our wide selection of stain options gives customers a finished product that feels and looks much truer to a wood entry door at a fraction of the cost and with little to no maintenance," observed Marco Greco, CEO of Frank by Ostaco. "Our suppliers have created a new fibreglass skin that is very accurate in walnut, oak, mahogany and fir. What is new and trending is more simplified, clean panels that emphasize the door's wood grain.
"Vinyl continues to be the best value on the window market for its ability to be customized, its energy performance, and overall cost effectiveness," continued Greco. "We can produce large panoramic windows, but also create detailed custom work. Whether it is arched tops or irregular shapes, our expertise and the material allows us to make exactly what our customers want. And unlike aluminium and fibreglass – cold to the touch in winter and warm in the summer – vinyl is a neutral material closer to wood, but with the added benefit of no maintenance and lower cost."
He added that consumers are leaning towards slimmer lines and lower profile frames, and looking to maximize glass surface area with optimal energy efficiency. Black remains popular and upgraded glass packages reflect this trend.
"Approximately 60 percent of the windows produced have black exterior, white interior," said Greco. "Our PRISM line of windows is low-profile and gets exceptional ratings. We have seen a significant rise in demand for this product."
He pointed out that inflation is having an impact on the sector. "The cost of everything is going up and windows and doors are not independent of the economic ebbs and flows. We need to adapt and look at ways to make our organization more efficient, so we can continue to offer a premium product that is accessible to every homeowner."
As costs go up, homeowners are searching for renovation products that will help them save money in the long run.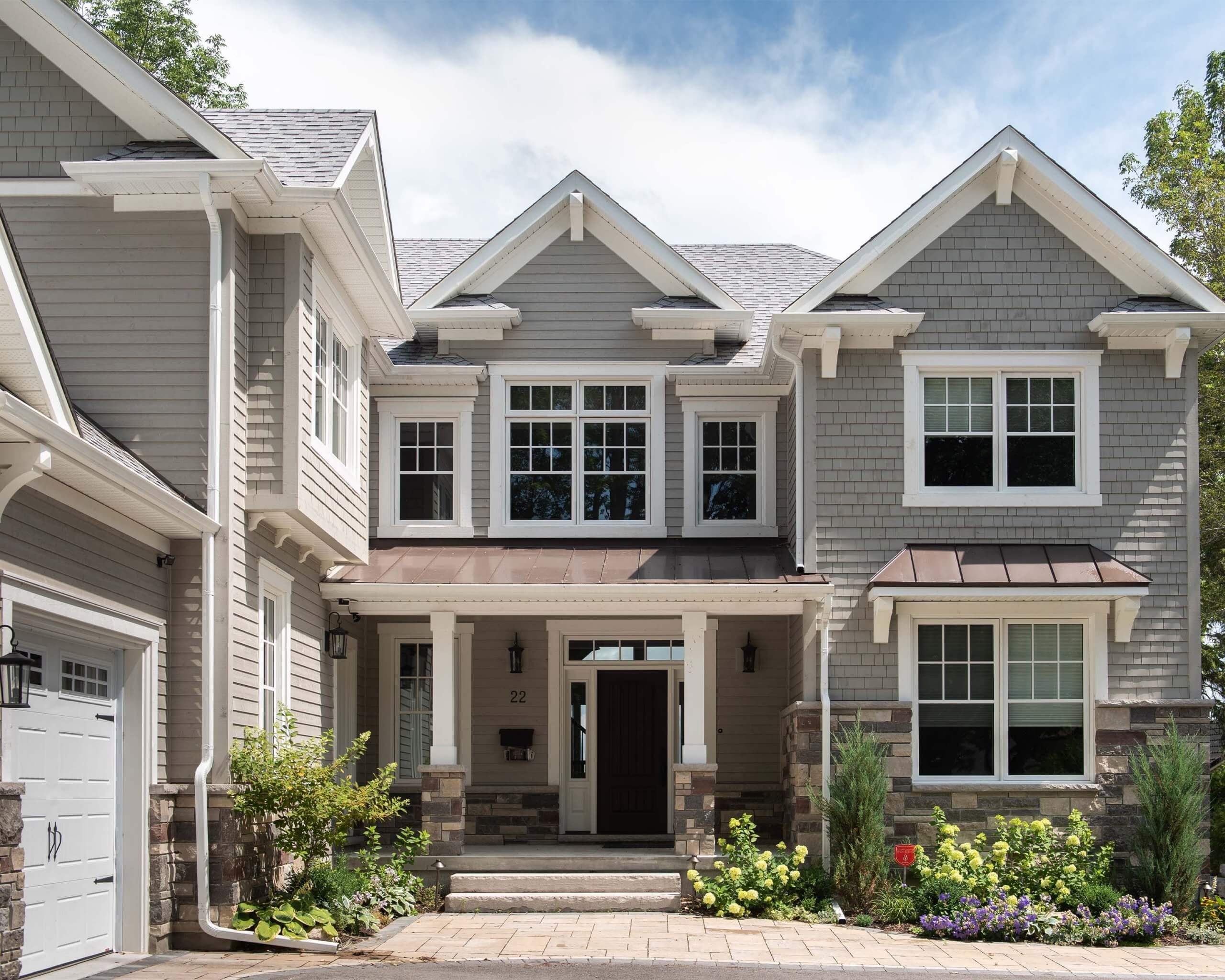 Photo courtesy of Kento Windows & Doors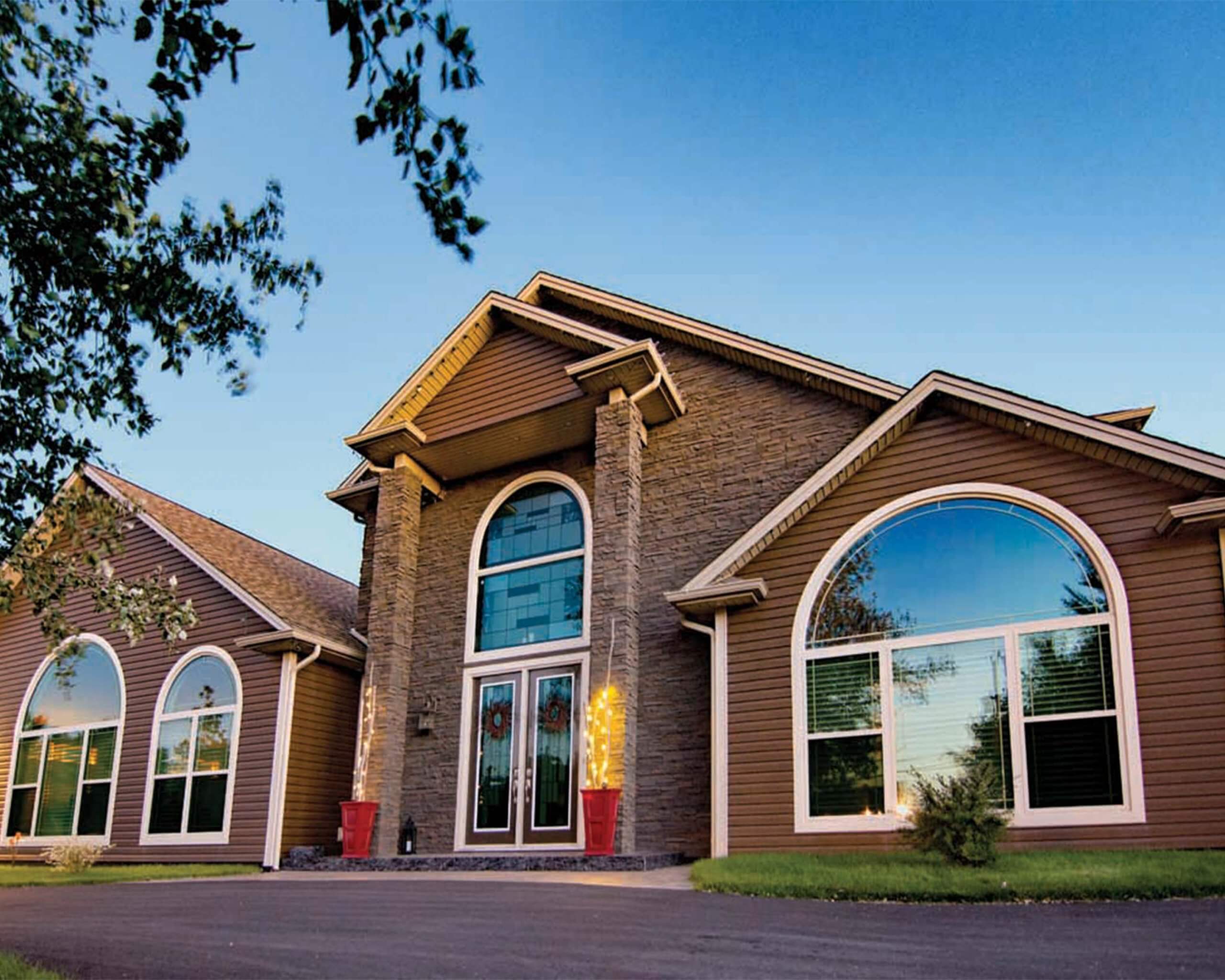 Photo courtesy of Kento Windows & Doors
"Consumers are looking for more energy efficient windows and doors to reduce their operating costs," said Don Kennedy, marketing and sales manager, Kento Windows & Doors. "Kento is always striving to offer energy efficient windows and doors by using triple glazing, low-E coatings and quality vinyl profiles for the consumer."
He echoed the demand for a variety of door and window colours, confirming that the biggest demand is for black and other dark colours as consumers aim to make a modern statement. In entrance systems, he also mentioned that fibreglass is growing in the market due to its durability and its ability to offer a textured woodgrain effect.
"Consumers have a desire to increase their view outside and because of that they are purchasing larger glass units in their windows and purchasing larger entrance systems with larger glass kits," explained Kennedy. "Having to spend more time inside for safety increases the desire to have a better view of the outside. It makes the homeowner feel less restricted and free."
He continued: "There is a high demand for windows and doors for renovations. As Covid-19 has restricted travel, consumers are spending more time at home or at their cabins and are redirecting funds they may have used in the past for vacation travel," he said. "They see upgrading windows and doors as a good investment in their properties and want to maintain these properties while reducing energy consumption."
Kennedy said Kento Windows & Doors has increased its offerings and is continually developing products to meet both aesthetic and energy efficiency requirements of both residential and non-residential builders, as well as the end consumer.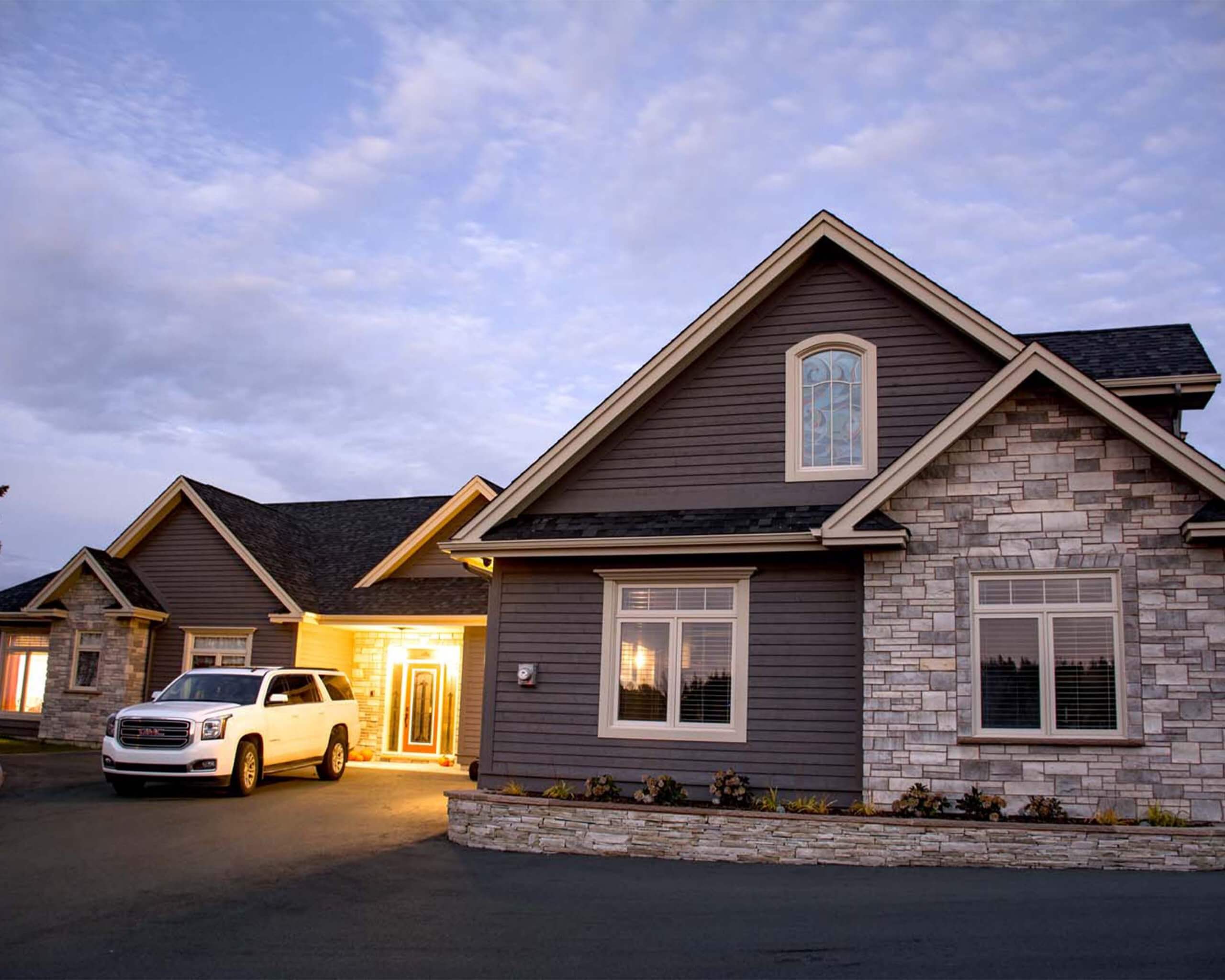 Photo courtesy of Kento Windows & Doors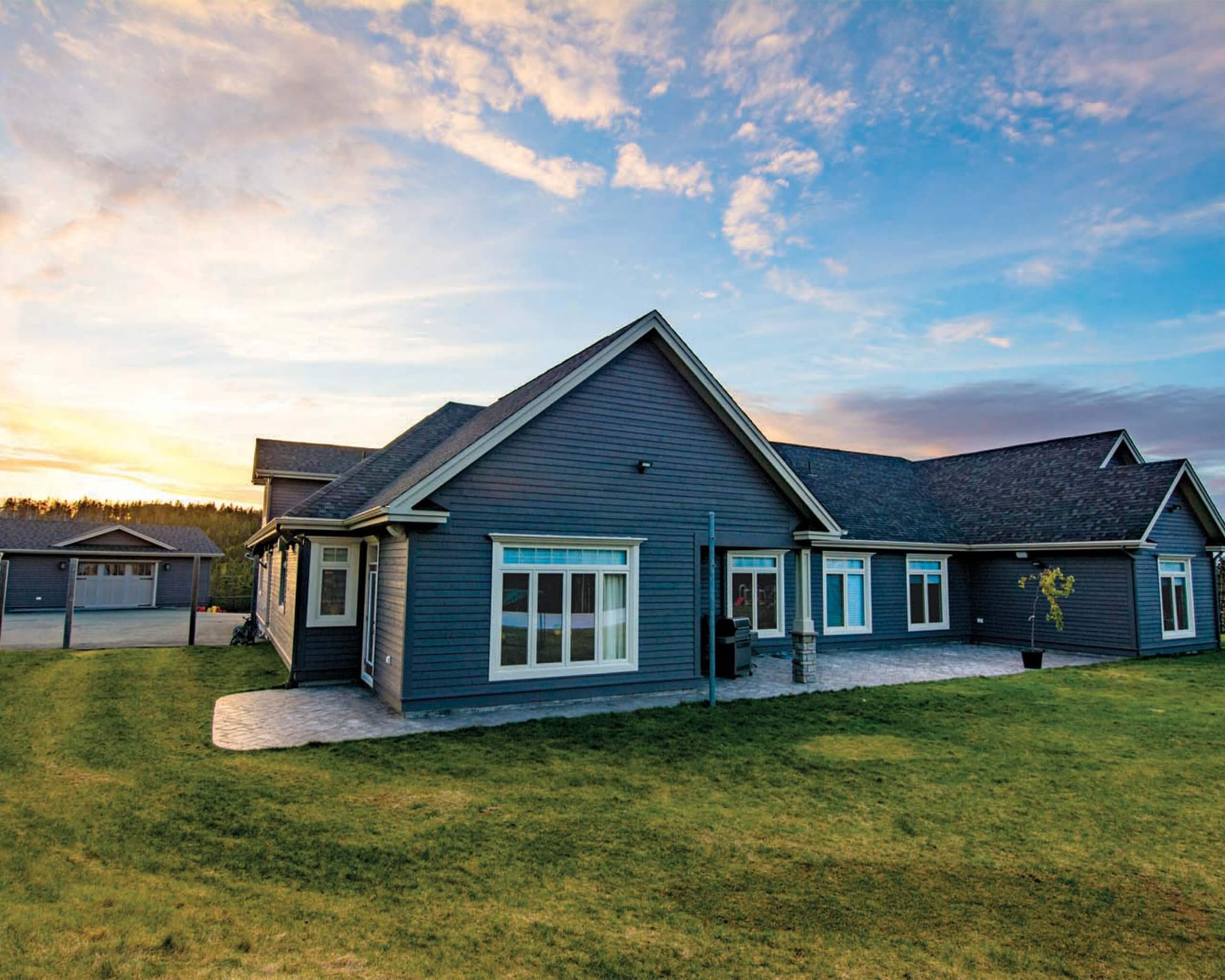 Photo courtesy of Kento Windows & Doors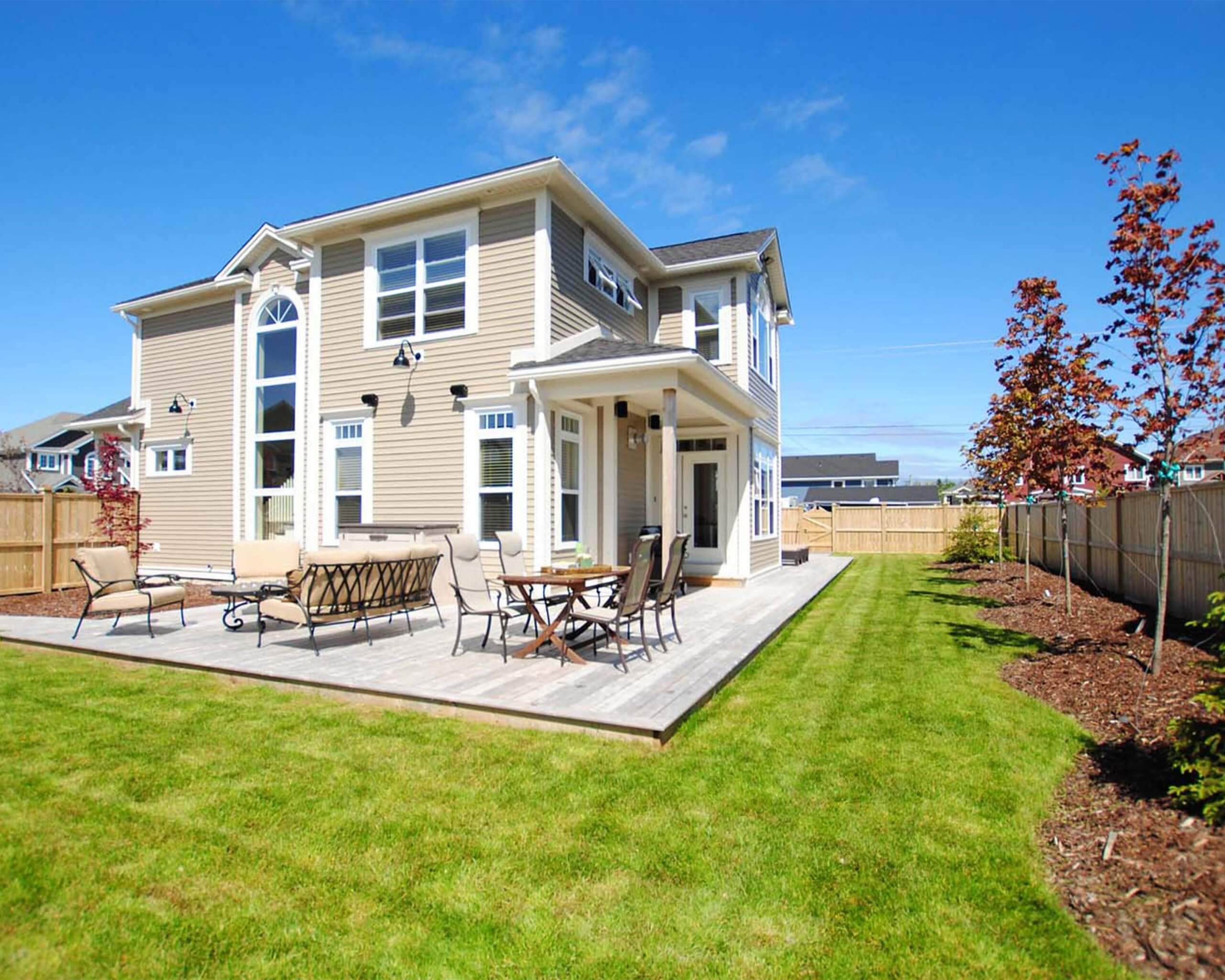 Photo courtesy of Kohltech Windows & Entrance Systems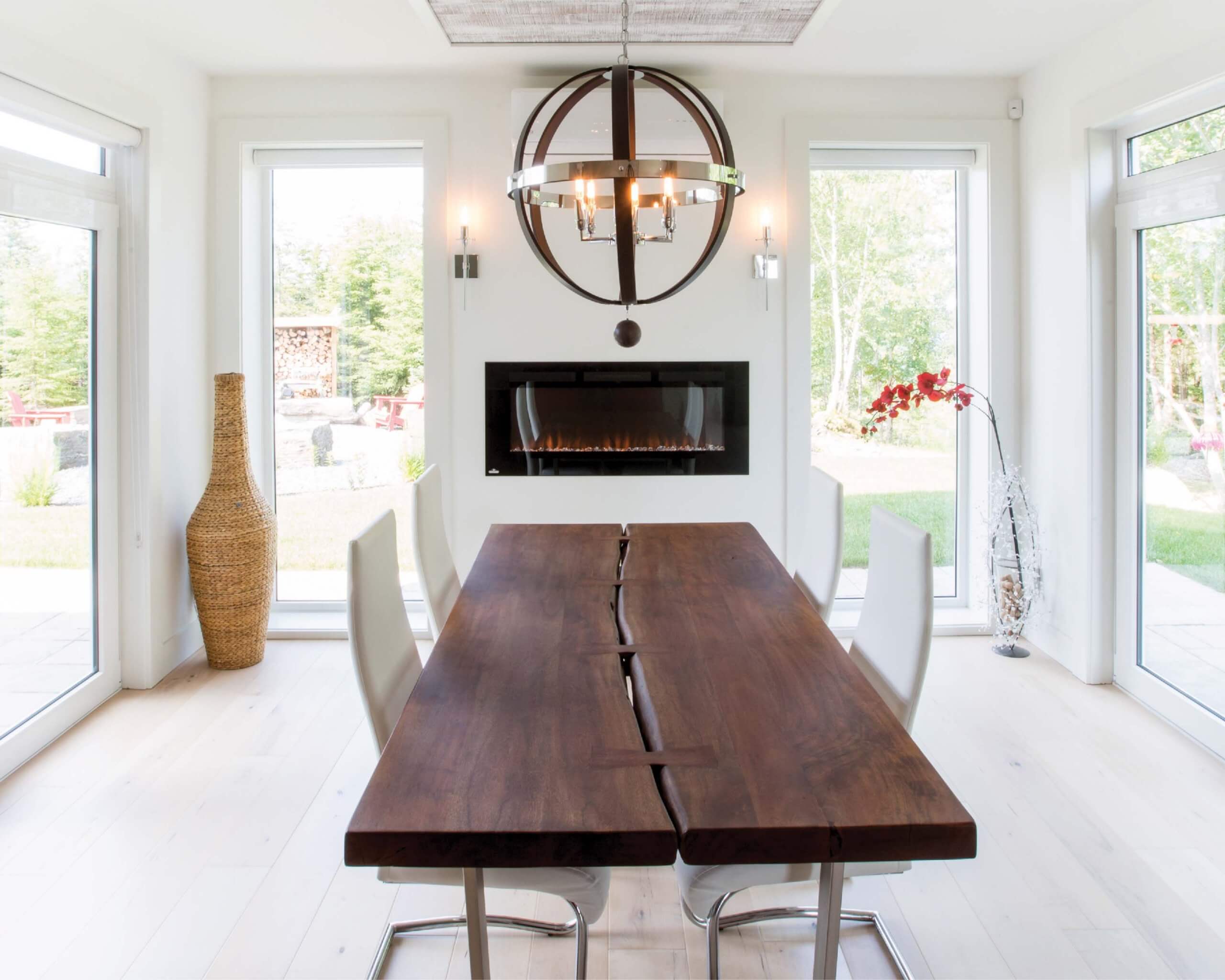 Photo courtesy of Kohltech Windows & Entrance Systems
Comfort and Savings
"Consumers are thinking more and more about energy efficiency when buying windows and doors," said Scott Ferguson, vice president sales and marketing at Kohltech Windows & Entrance Systems.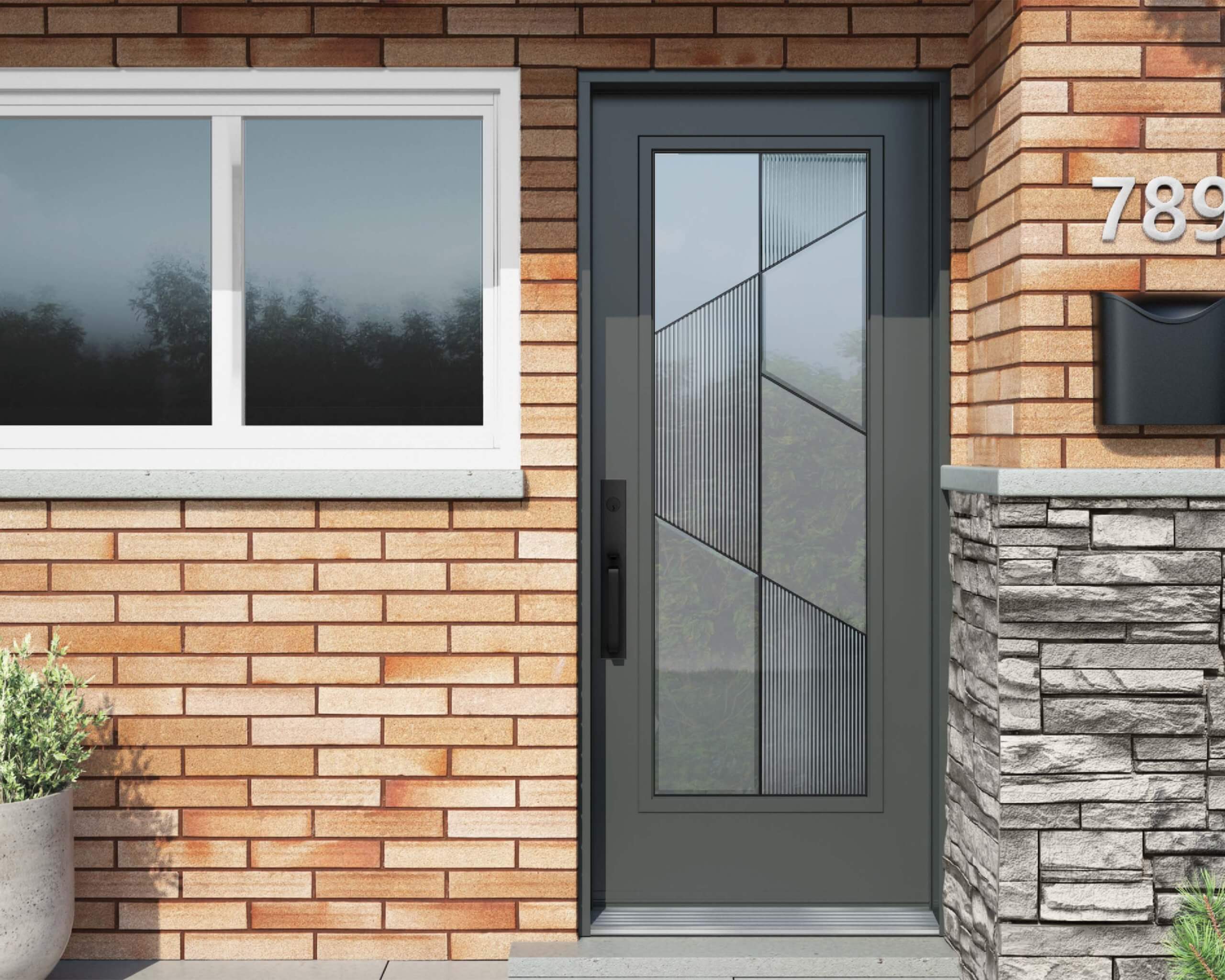 Photo courtesy of Kohltech Windows & Entrance Systems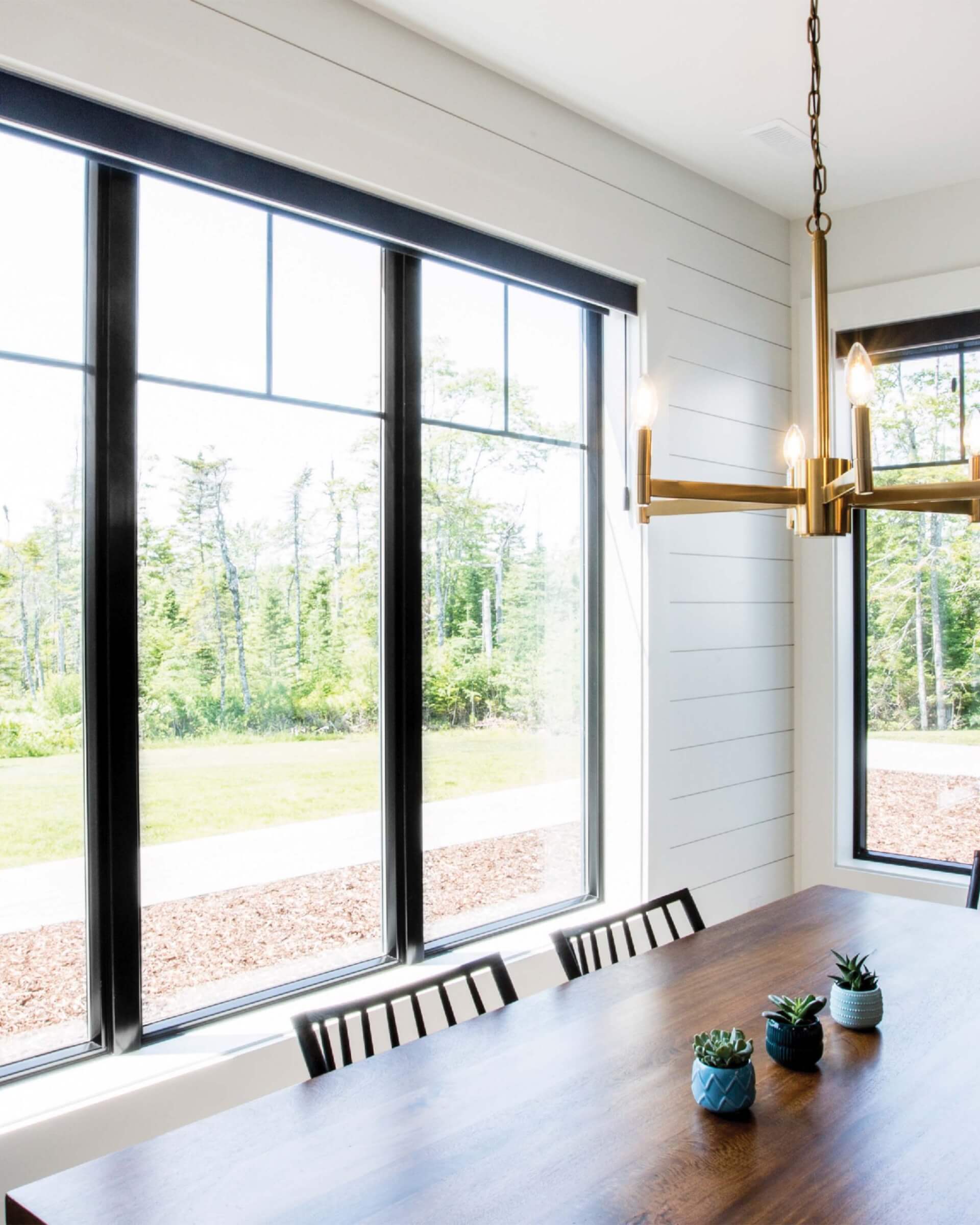 Photo courtesy of Kohltech Windows & Entrance Systems
"Kohltech has a strong line of energy efficient windows, including windows and doors that are Passive House Certified (meaning they contribute to homes that need very little energy to remain comfortable year-round). In general, homeowners have been moving to triple pane and adding additional energy efficient features that match the rigorous Passive House standards so they can benefit from the energy savings and comfort."
Ferguson also remarked on the benefits of the vinyl window. "It's an excellent insulator, and when combined with innovative technologies like fusion welding, warm edge spacers and energy-efficient glass, they provide maximum comfort and energy savings."
Kohltech is seeing an increased demand for casement windows. "Sliders are still the most popular window; however, casements have been growing in popularity over the past few years. They are more energy efficient and overall better performing than sliders."
This year, Kohltech will be launching a black cap stock window in which the black colour is extruded into the vinyl. "This allows for better performance and will allow us to make the window much faster to capitalize on the sharp demand increase for black," explained Ferguson.
There is also a shift in door glass from the classic floral design to more straight-edged contemporary styles, he added.
"When upgrading their windows and doors, homeowners get to check a few boxes off their worry list. They look great, people are more comfortable in the home, and the curb appeal is excellent!"
With an emphasis on durable, high-performing materials like vinyl and fibreglass, today's windows and doors have the market covered when it comes to contemporary style and unmatched energy efficiency. —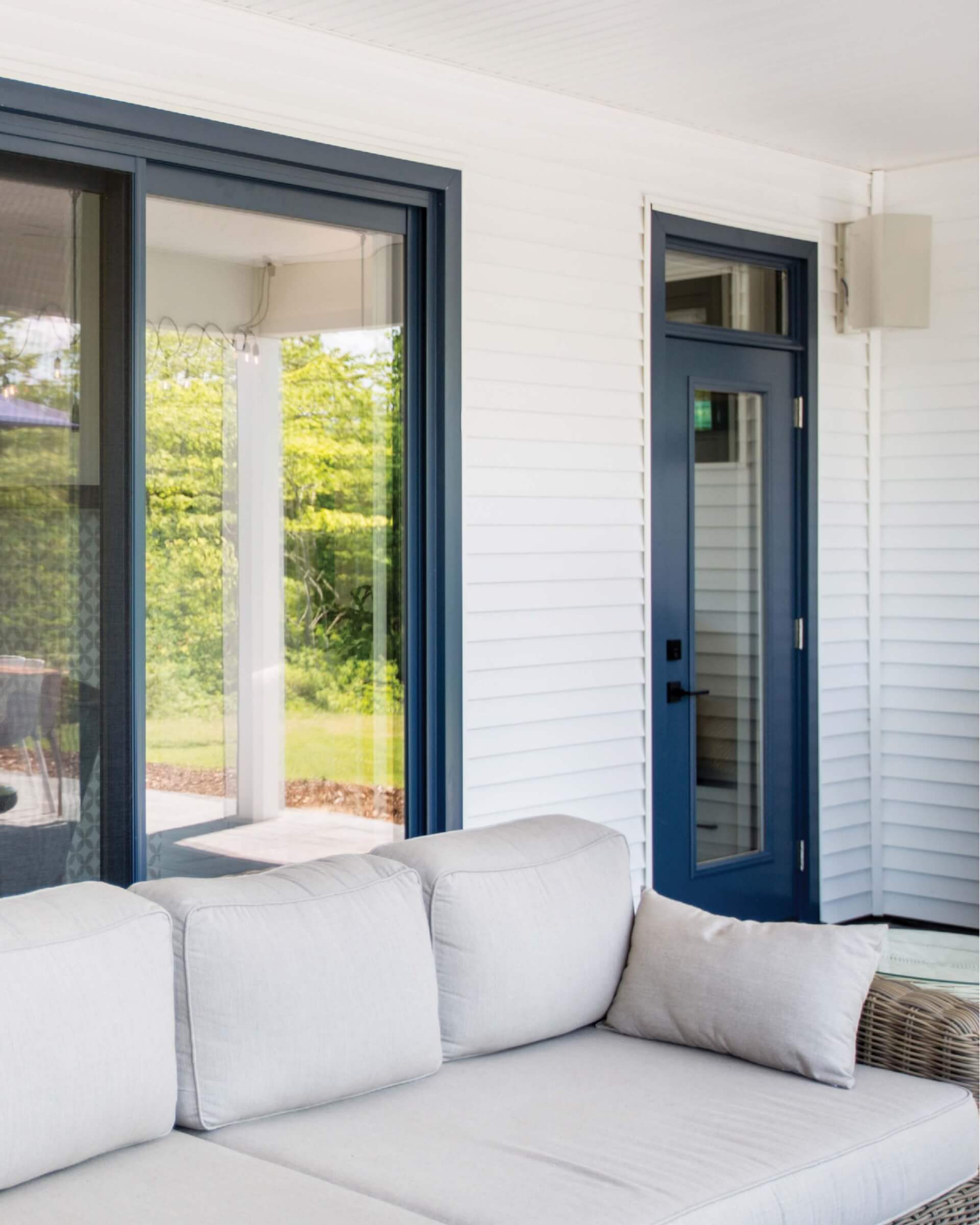 Photo courtesy of Kohltech Windows & Entrance Systems