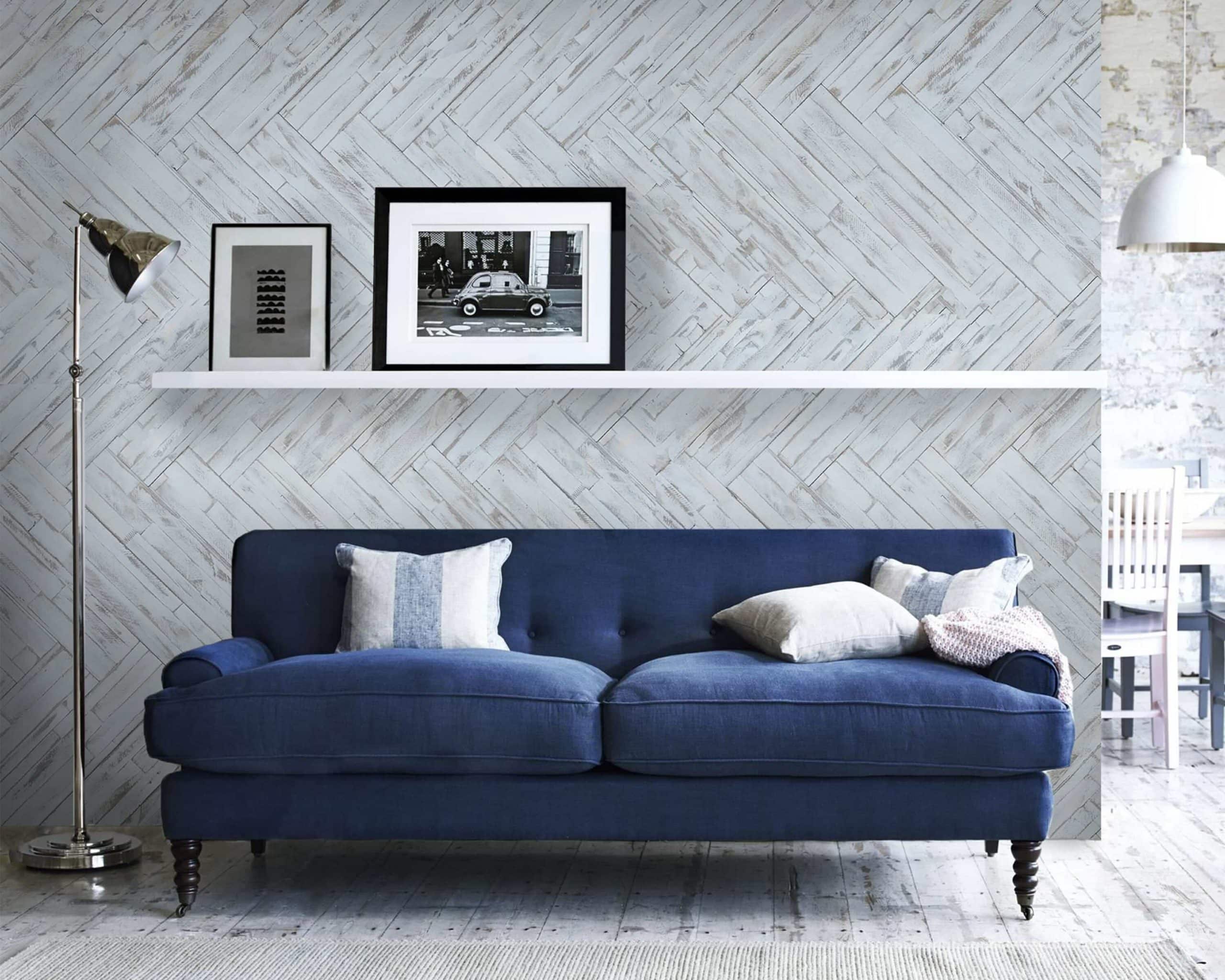 Photo courtesy of Taiga Building Products
When one hears vinyl flooring, their first reaction may be to cringe at the thought especially given some of the product's history. For years, whether it's the question of quality aesthetic or potential link to asbestos, many have opted to avoid this flooring choice. However, with all the latest industry innovation and enhancement, it's time to rethink vinyl and recently, this new and improved product has taken over the flooring industry, and there is good reason why.
For starters, the production of the product has vastly improved. The new version, referred to as, Luxury Vinyl Tile (LVT) or Luxury Vinyl Plank (LVP) flooring, is made of polyvinyl chloride, or PVC, and is extremely durable. What's more, its designs can mimic the appearance of wood, stone, marble and ceramic flooring. Further production improvements include Rigid Core Board Vinyl Flooring, which is what has really changed the vinyl flooring game.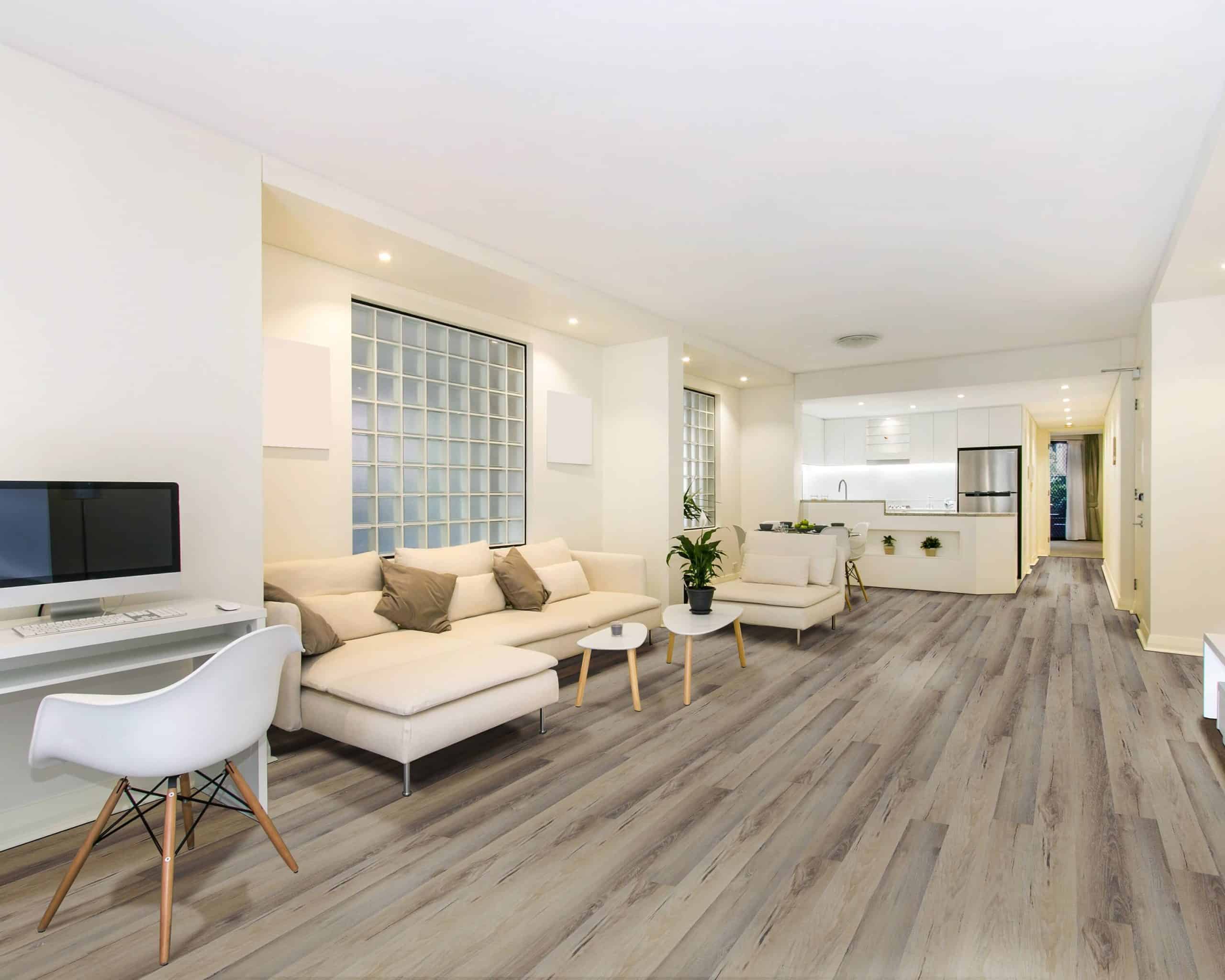 Photo courtesy of Taiga Building Products
This type of flooring has a rigid construction making it much more durable than LVT/LVP floors. Currently in the market, the most popular choices are made up of either choices of Stone Plastic/Polymer Composite (SPC), a combination of limestone and stabilizers which creates an extremely durable core, or Wood Plastic/Polymer Composite (WPC), a combination of recycled wood pulp and plastic composites, which creates a strong core that is a little softer than its SPC counterpart.
Sven Johnson, director, flooring of Taiga Building Products explains the attraction of these new products: "The popularity of this trend is due to it's low maintenance, the fact that it's impervious to water, that its very hard wearing, and that with today's design technologies, you can essentially get almost any style you want."
There is also the ease of installation that makes this product so marketable. As Ross Keltie, vice president of sales and marketing at Centura Tile explains, "Individuals want the click system [or Unit Push Lock System], which this product has, and which allows for such easy installation. If you are inclined to do it yourself, essentially you can. This process is a lot easier than putting in something like ceramic tile, where you need to make sure the subfloor is 100% level, which needs to be done with the application of mortar, which usually requires a professional. While the subfloor needs to also be 100% level for vinyl flooring, you don't necessarily need all those other elements, making it easier to do it yourself."
There is also variety available with the installation process, with glue-down and loose-lay as other potential options, depending on the product chosen.
The versatility of where it can be placed also makes vinyl flooring an attractive choice. According to George McCart, regional sales manager, AFA Forest Productions Inc., "A lot of vinyl flooring is being used in kitchens and bathrooms because of its durability and waterproof qualities, but essentially, you can put it in every single room."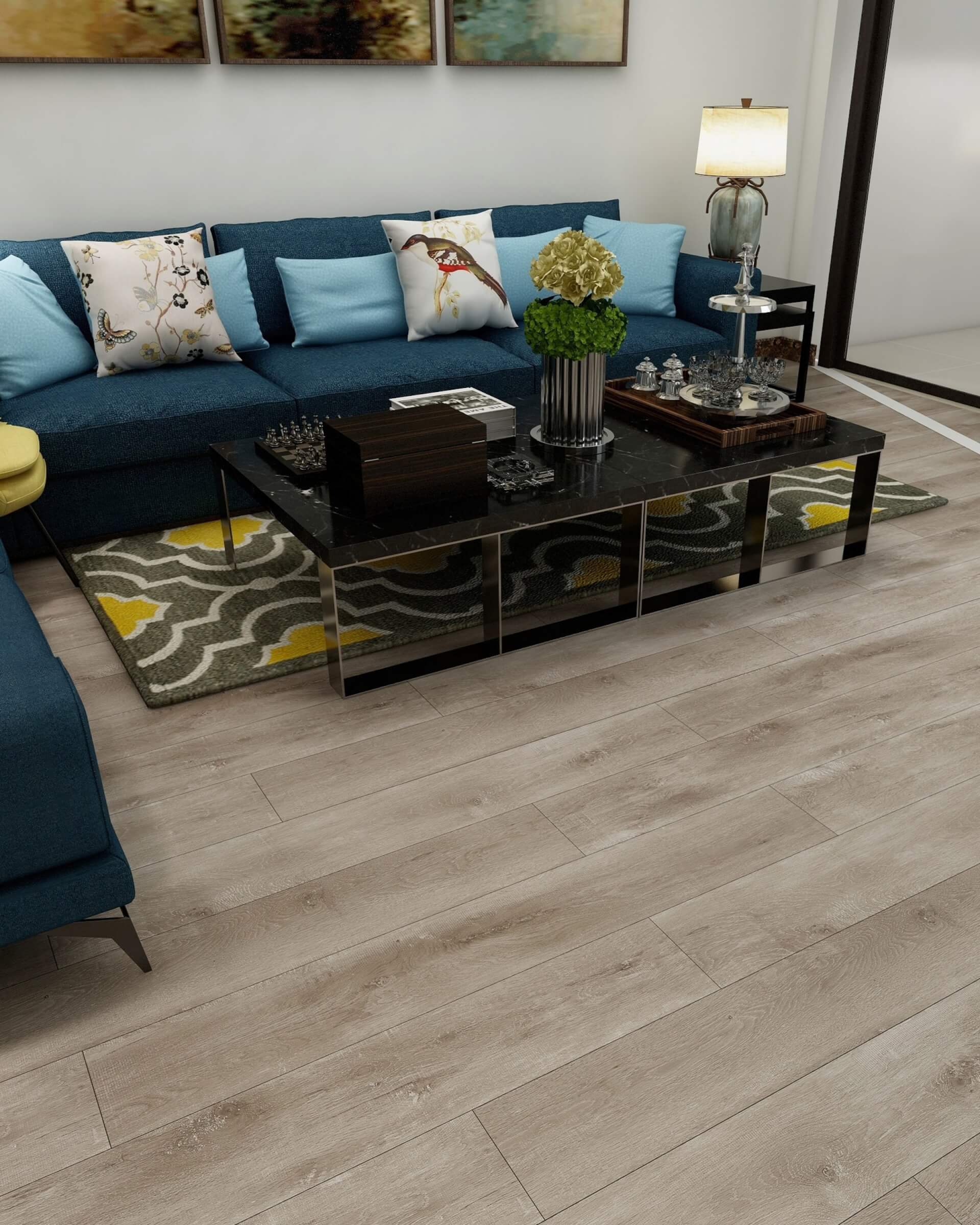 Photo courtesy of AFA Forest Productions Inc.
As Jeff Morrison, vice president of Goodfellow Inc. informs,
"One design trend is to have one type of flooring throughout – even in the bathrooms. One thing the consumer doesn't want is transitions between flooring; as such, the whole open concept is really brought to life with vinyl flooring."
In regards to open concept, flooring choices must work well with other elements in the home, especially when moving seamlessly from one room to the next. As consumers opt for clean lines and modern decor, flooring designs have come to reflect that as well. Niki Duncan, national account sales manager, Shnier, Gesco L.P., explains: "Today, colours have been replaced with shades. Whites and greys provide the modern look to areas, as they are known to match with everything. With flooring that has the wood look, natural tones are becoming a strong go-to for consumers."
Morrison agrees as he states, "the lighter coloured floor trend began in 2018, is strong in 2019 and will probably continue into 2020. However, even though they are lighter, individuals are opting for floors with more character – a more natural look, something that shows the nooks and lines. Another popular trend is lower gloss floors. Both trends help to disguise the wear and tear on the floor, which consumers prefer."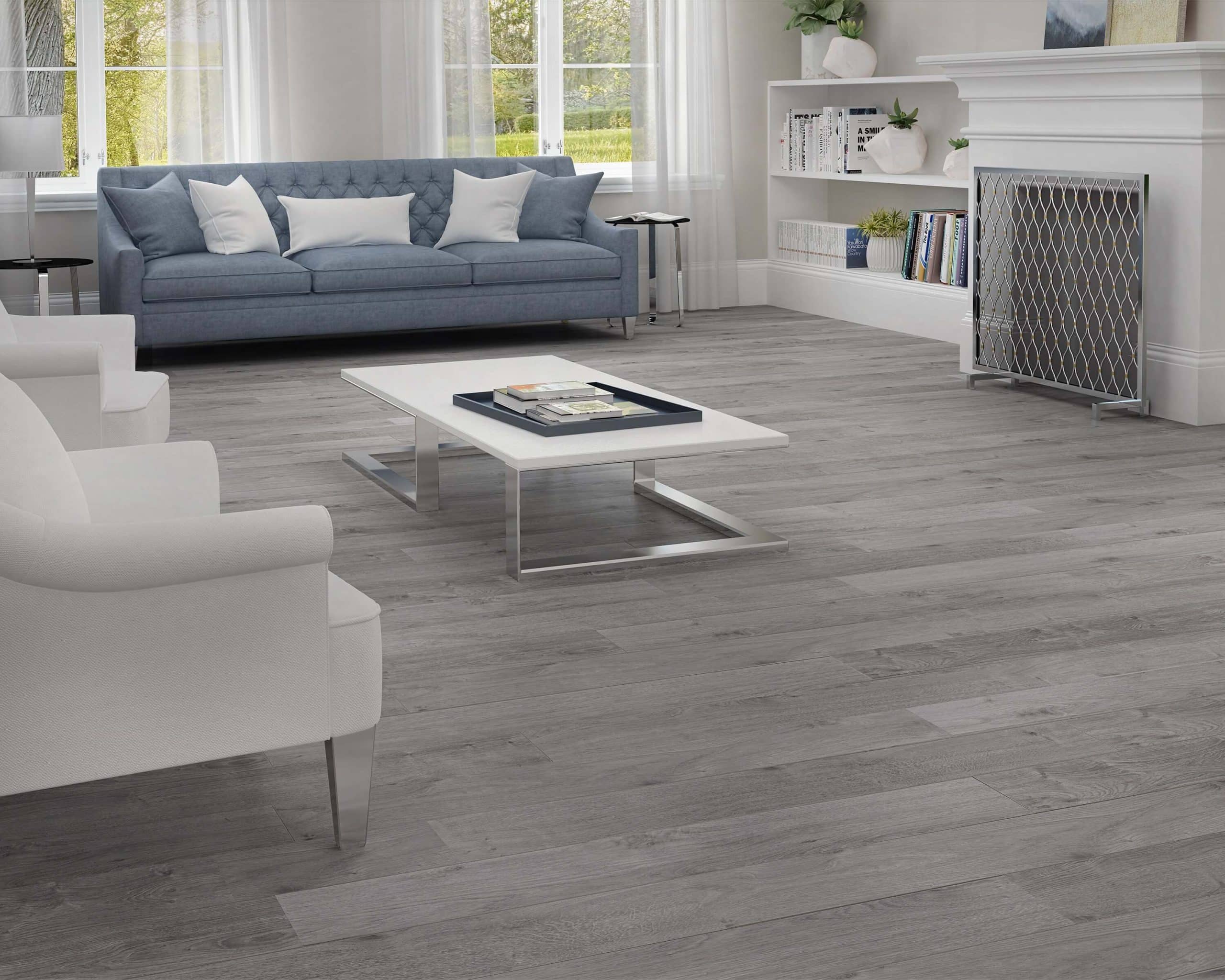 Photo courtesy of Goodfellow Inc.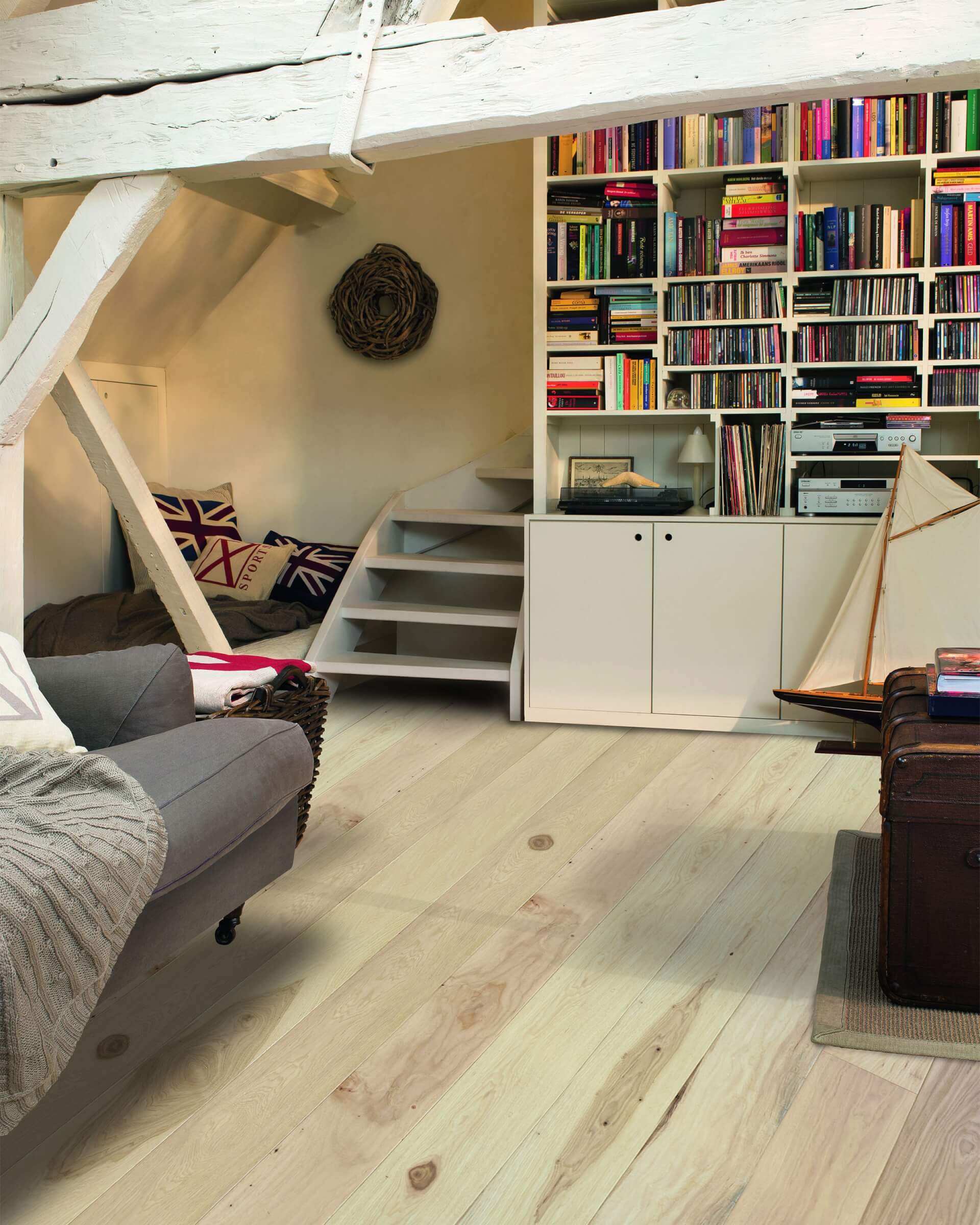 Photo courtesy of SHNIER Gesco LP
Consumers also prefer the affordability of vinyl flooring; hence, the budget friendly options are another reason for the success of this trend. While there are varying prices within the Luxury Vinyl Flooring market, it still tends to be more cost effective than traditional materials such a hardwood. McCart points out, "affordability is one of the main driving forces of SPC in commercial buildings. For example, if doing a rental unit, the product is durable but if there is any damage, it's easy to swap in and out and at a lower cost."
With all the benefits of vinyl flooring, it seems like the obvious choice. However, there are definitely some points to consider before choosing this for your home or commercial project.
According to Allan Kendall, president of Steers Distribution Ltd., consumers should look to match the flooring to its installation environment. "Users should consider the following," he states, "Wear Layer – the wear layer is the top coating on the vinyl floor that is transparent but is the resistance to scratches and stains. The higher the wear layer, the more durable the flooring; Core Material – choose the core material that best matches the installation environment as the core impacts the stability of the product; Attached Underlayment – not all rigid core flooring will have an underlayment attached. It is common, however, to see separate underlayment membranes attached to the flooring. The underlayment will give the flooring extra cushion under the user's foot and absorb sound."
It is important to really understand each of the aspects mentioned, as consumers need to realize the results of their flooring choices. For example, Johnson warns, "you need to know what kind of product you are getting as it will affect the comfort level of your floor. For example, SPC is harder to stand on, while WPC has more resiliency so it's softer to walk on."
Thankfully within the new and improved vinyl flooring market, there are a multitude of product styles and budget options available; one simply has to do their research to suit their project's needs. As a result, this flooring trend looks as though it will be lasting for years to come. —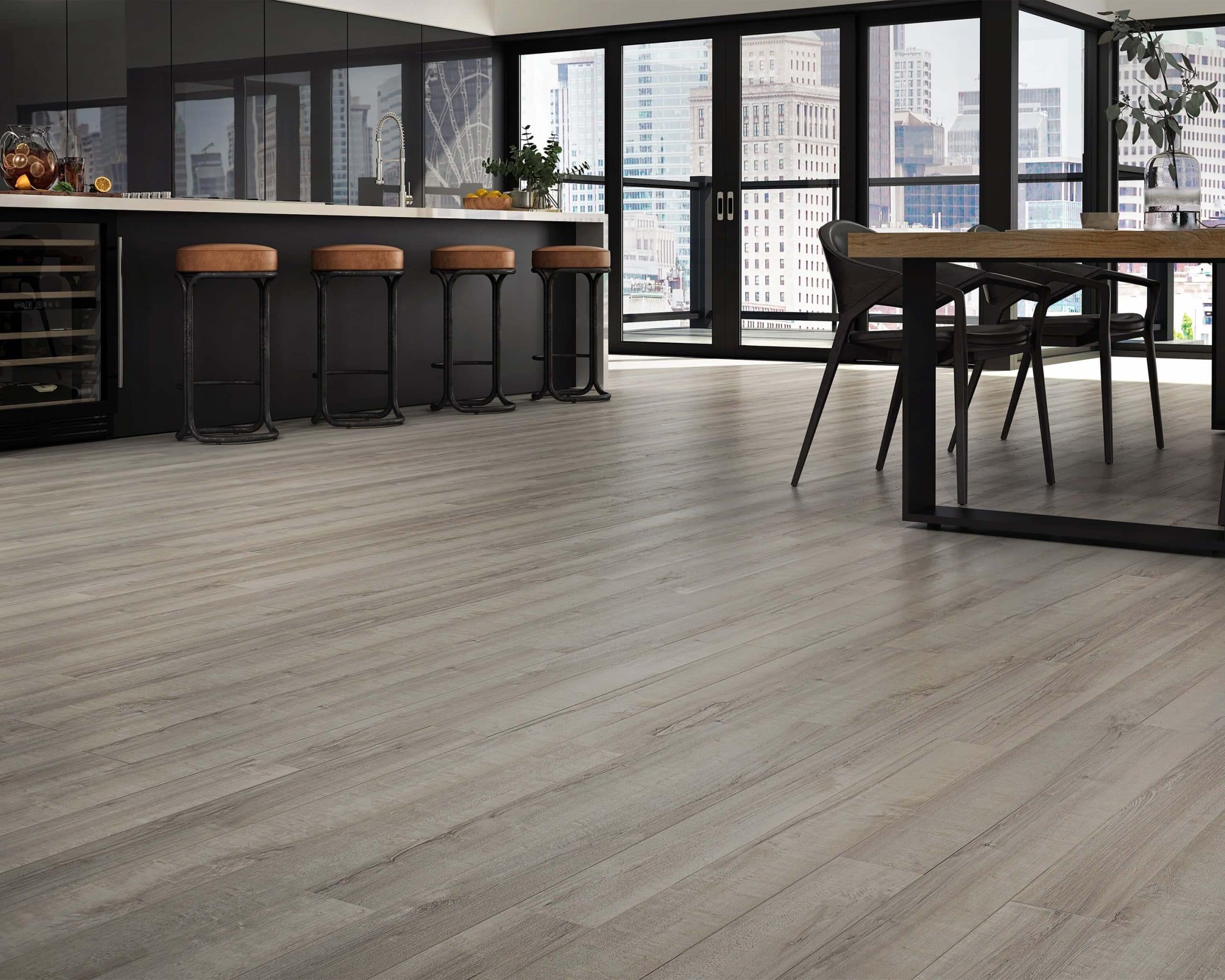 Photo courtesy of Goodfellow Inc.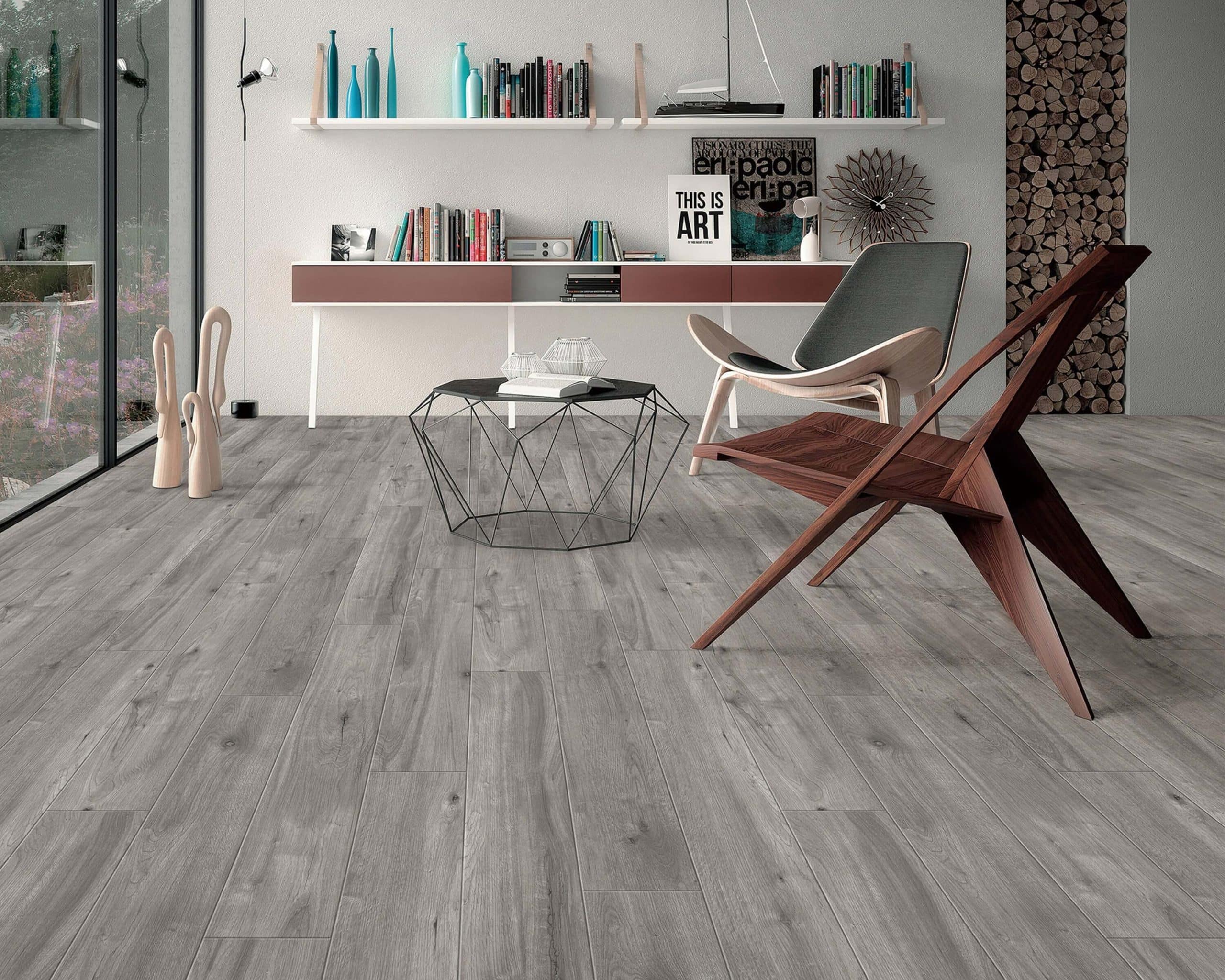 Photo courtesy of Steers Distribution Ltd.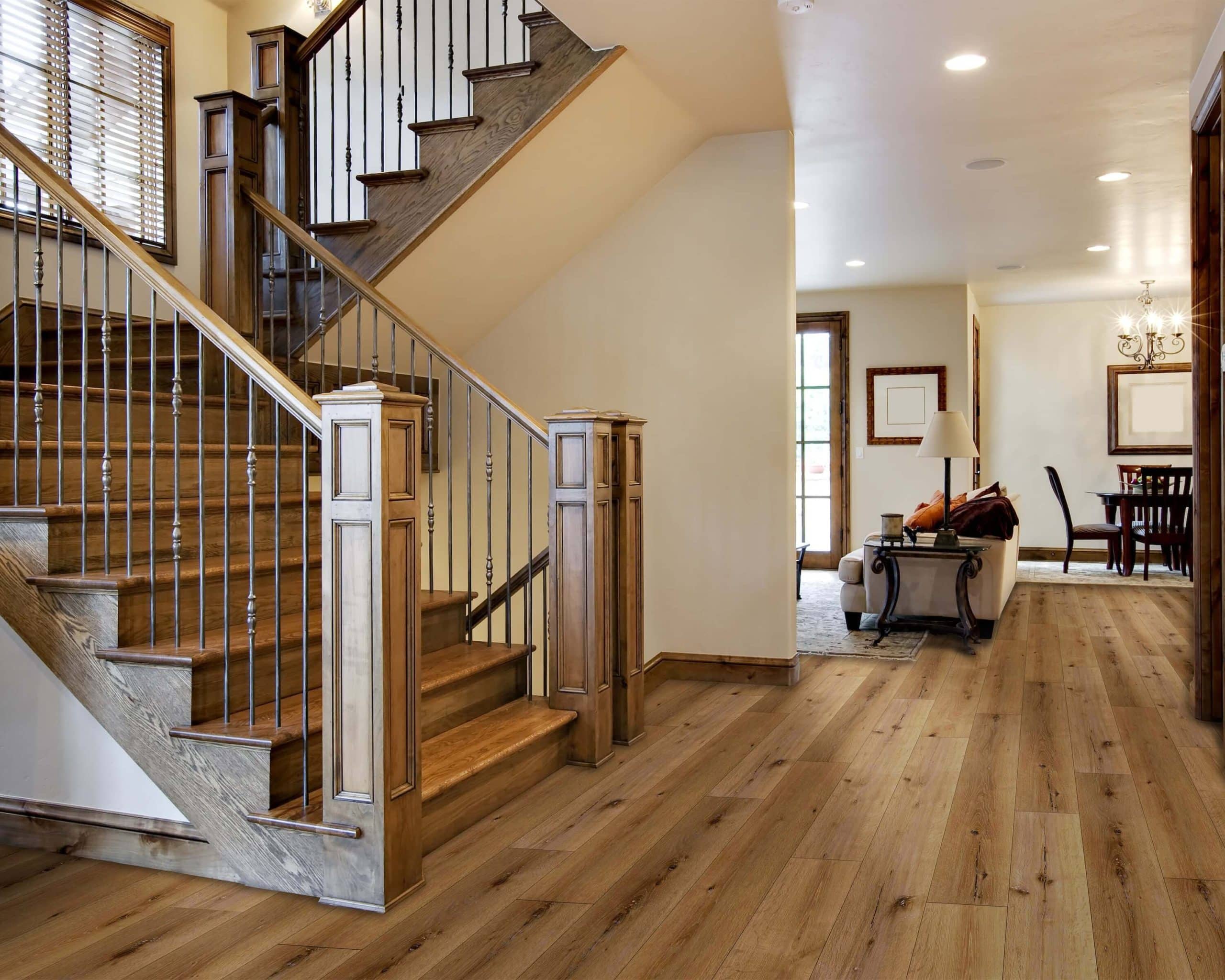 Photo courtesy of Centura Tile