High-efficiency furnaces, smart home innovations, more realistic electric fireplaces and other home heating options may be warming up this winter.
Home heating is, of course, a broad space across Canada, making national trends hard to predict, yet experts do point to a few trends they say would help contractors educate their customers and cultivate lucrative and warm relationships.
GAS FURNACE TRENDS
With greater heating efficiency and comfort may come greater control of HVAC systems for consumers.
Stricter regulations around minimum efficiency for gas furnaces announced this summer may result in higher consumer uptake of several other top-tier features, suggests Chris Hann, regional category manager for HVAC systems for Ontario and the Atlantic provinces at Wolseley Canada Inc. He says his company expected such regulation since it had already been adopted in parts of the U.S. "Having a minimum efficiency requirement (of 95%), eliminates a lot of the lower-tier, lower-price entry level furnaces," he says. "Contractors now don't need to upsell consumers on greater efficiency."
At the same time more existing furnaces with such energy efficiency have additional "bells and whistles" that many homeowners are seeking such as home connectivity when paired with the right thermostat. "This merging of digital technology and heating increases the functionality of the furnace", Hann notes, "resulting in better scheduling, remote control when away from the home and even online tools that can help contract- ors troubleshoot problems with the furnace and air conditioning systems".
Hann suggests that with the past range of available options, features like digital home connectivity might have been available in perhaps 5% of models, with the higher-efficiency entry level it may now be closer to 1/3rd of available units. Still, edu- cation and, in some cases, re-training may be required to meet current regulatory and customer needs for high efficiency.
That education extends to the consumer; however, Hann notes that thanks in part to Internet homeowners are increasingly savvy of a heating system's features and benefits. "It's a wonderful thing," he says. "It means that sometimes the homeowner themselves is ahead of the curve and asking for high efficiency and features up front."
Smart home connectivity isn't just changing the furnace, but also tying together different elements of home comfort and security. For example, in addition to heating control, company's like Honeywell Home also provide smart home solutions for water leak detection and security which can be controlled from their mobile app. Geofencing used by the app establishes whether the homeowner is at home or away, so they can control home comfort and security features on the road from their smartphones or tablets.
FILTER INNOVATIONS
Even as information around heating (and cooling) options has become more accessible, one area Hann believes vendors, manufacturers and contractors in the industry could do better at increasing education in the years to come is indoor air quality. Air quality is a growing concern for homeowners and fortunately it has received a fresh new approach thanks to the smart home trend.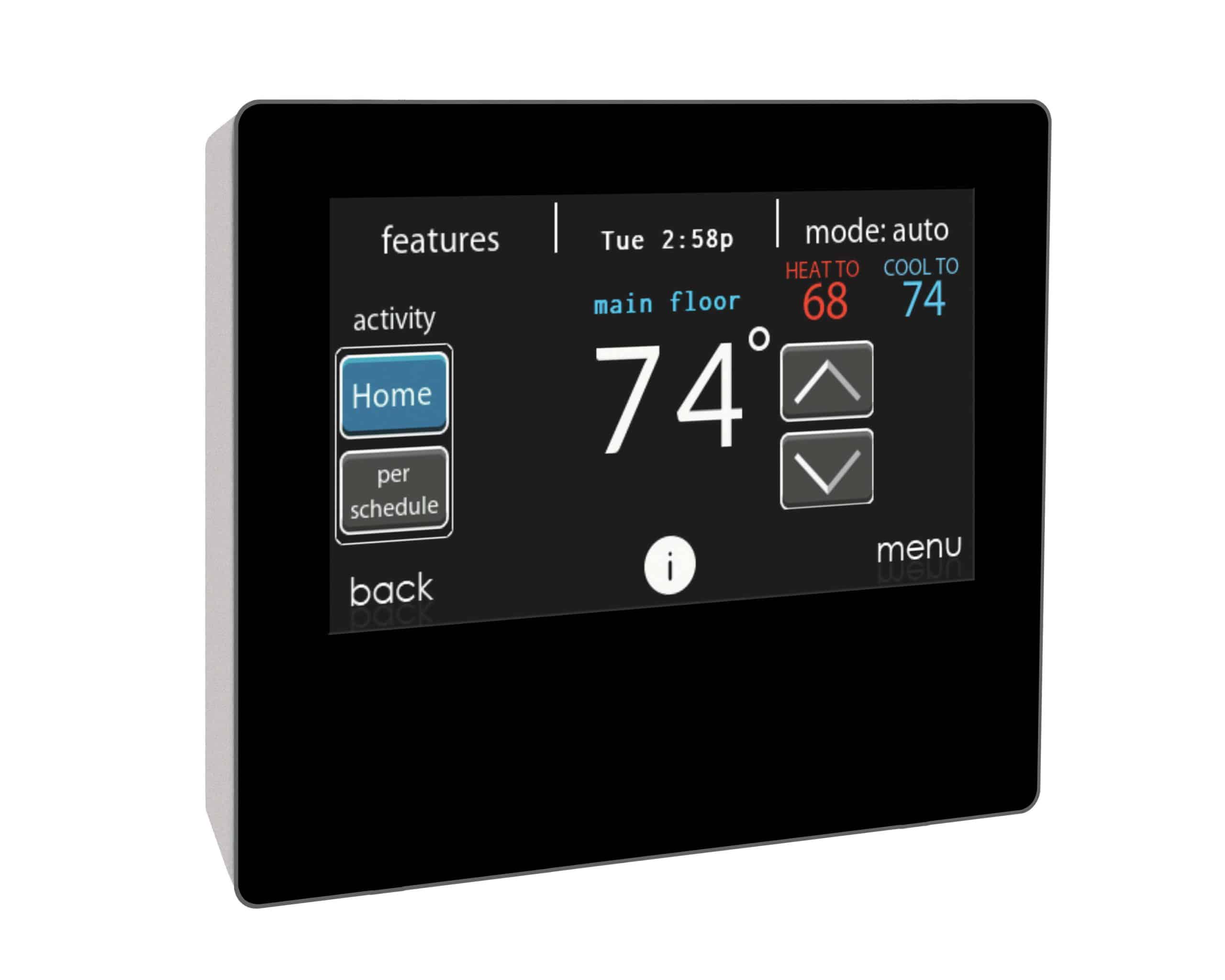 Photo Courtesy of Wolseley Canada Inc.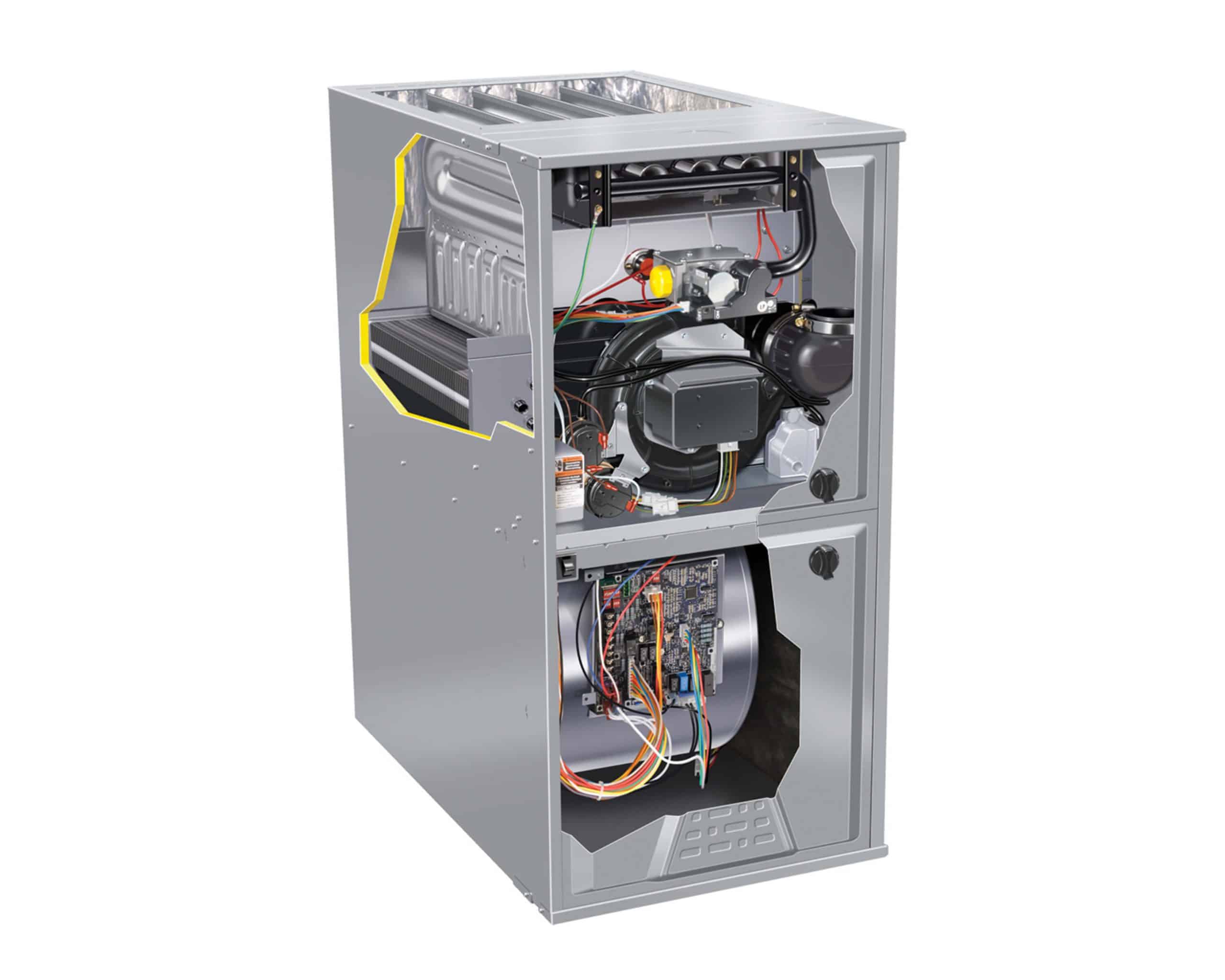 Photo Courtesy of Wolseley Canada Inc.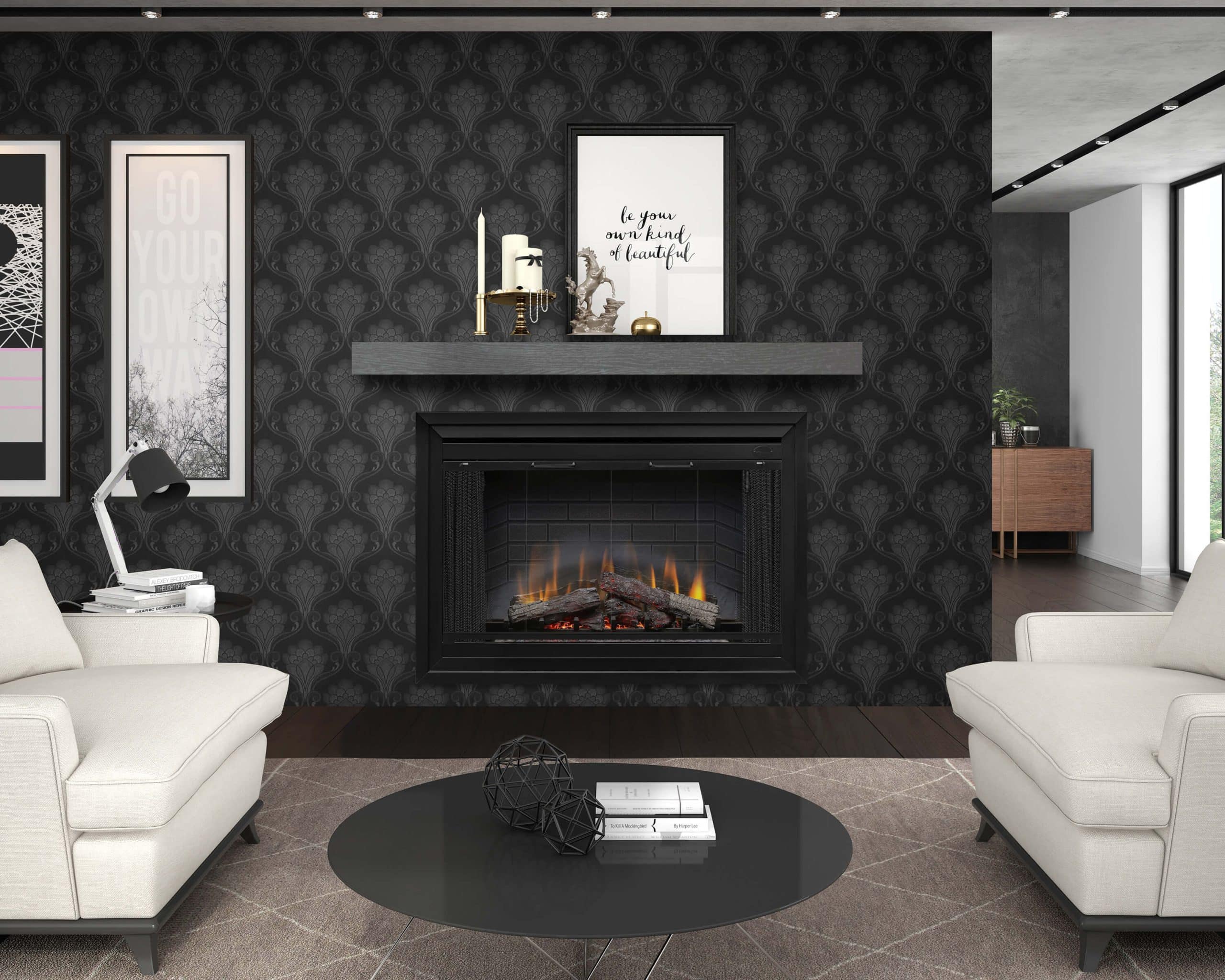 Photo Courtesy of Glen Dimplex Americas
"We are trying to educate consumers on the importance of the air they breathe," says Antonina Orlova, marketing supervisor for the Filtrete brand at 3M Canada. "According to the EPA, indoor air quality can be up to two to five times worse than outdoor air quality." Indoor air quality is especially bad in cold months, she adds, when less air is flowing from outside and bacteria and viruses can prosper. "Its always been a risk because of the contained space, stale air circulates, they really accumulate and grow," she says; however, consumers are becoming more keenly mindful of the dangers. She says that as consumers become more "air aware" they are choosing higher-efficiency furnace filters to improve indoor air quality and maintain good airflow. As compared to costs of the HVAC system this is a relatively small expense, she suggests, to protect the equipment, house and people living in it.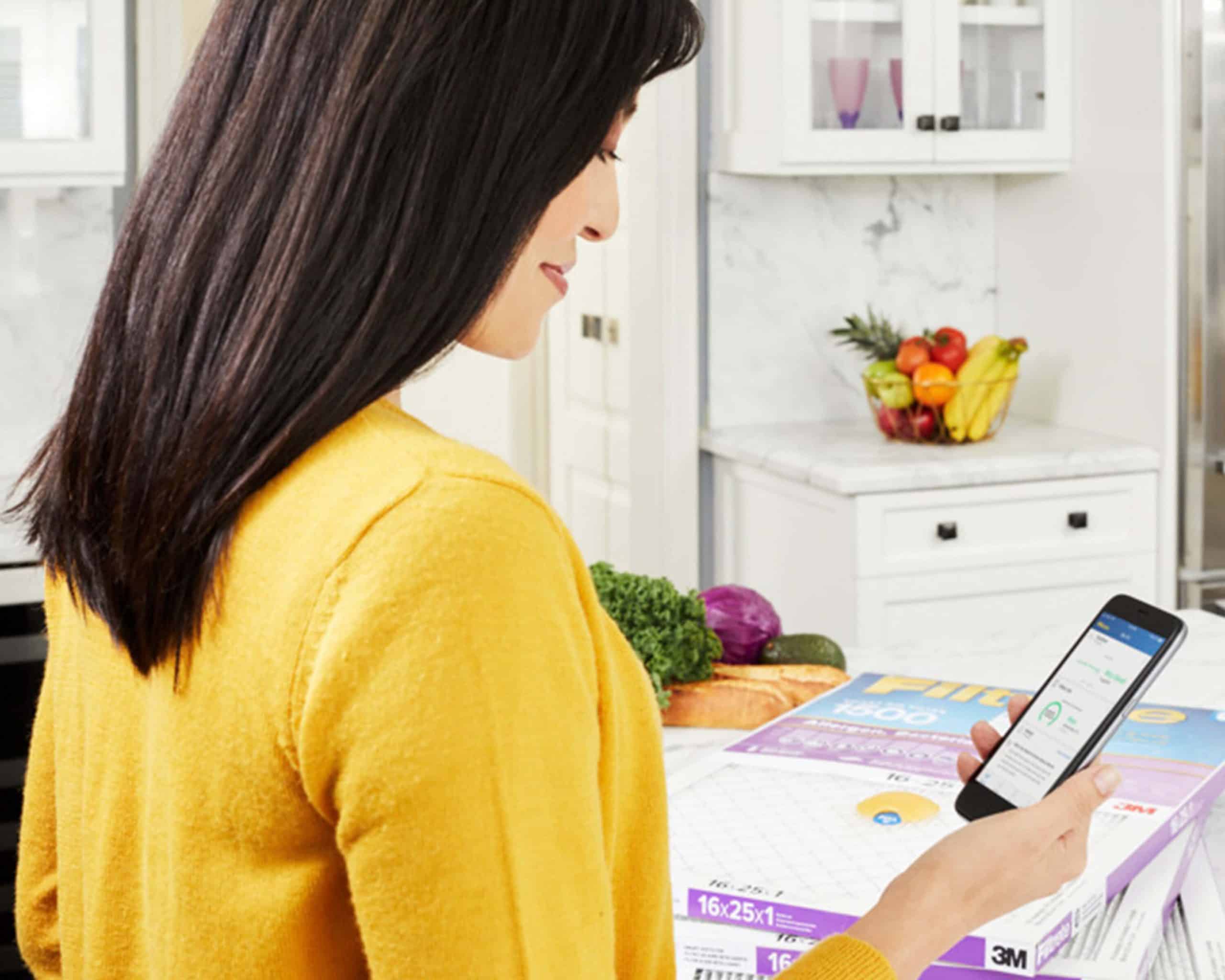 Photo Courtesy of 3M Canada
"Good airflow is key. It protects your HVAC system from overworking and helps save energy costs, but like anything else, it must be maintained. The filter should be changed every three months."
Here innovation is helping home- owners better maintain their furnace filters, and ultimately the furnace. The company's new Filtrete Smart Air Filters uses a sensor on the filter to monitor air flow and usage, not just time, letting homeowners know when a replacement is needed. The connected mobile phone app also displays outdoor air quality, provides tips and alerts and assists in order refills.
While ultimately the homeowner will be replacing furnace filters, Orlova says contractors could offer multiple bundles of filters to be stored in the basement until use. They also play a key role in customer education. More than air quality is at stake.
"It's very important for contractors to educate the consumer around proper maintenance of their HVAC systems," Orlova says. "You don't want an expensive piece of equipment to break or give the impression it's under-performing. It can damage reputations."
ELECTRIC HEATING
"The preferred source of heating is, of course, highly regional and based on energy costs from province to province. In Quebec, electric heating is king; however, with rising natural gas and oil prices there are other pockets around the country where electric heating is gaining in popularity," says Dante Di Fiore, regional account manager at Glen Dimplex Americas.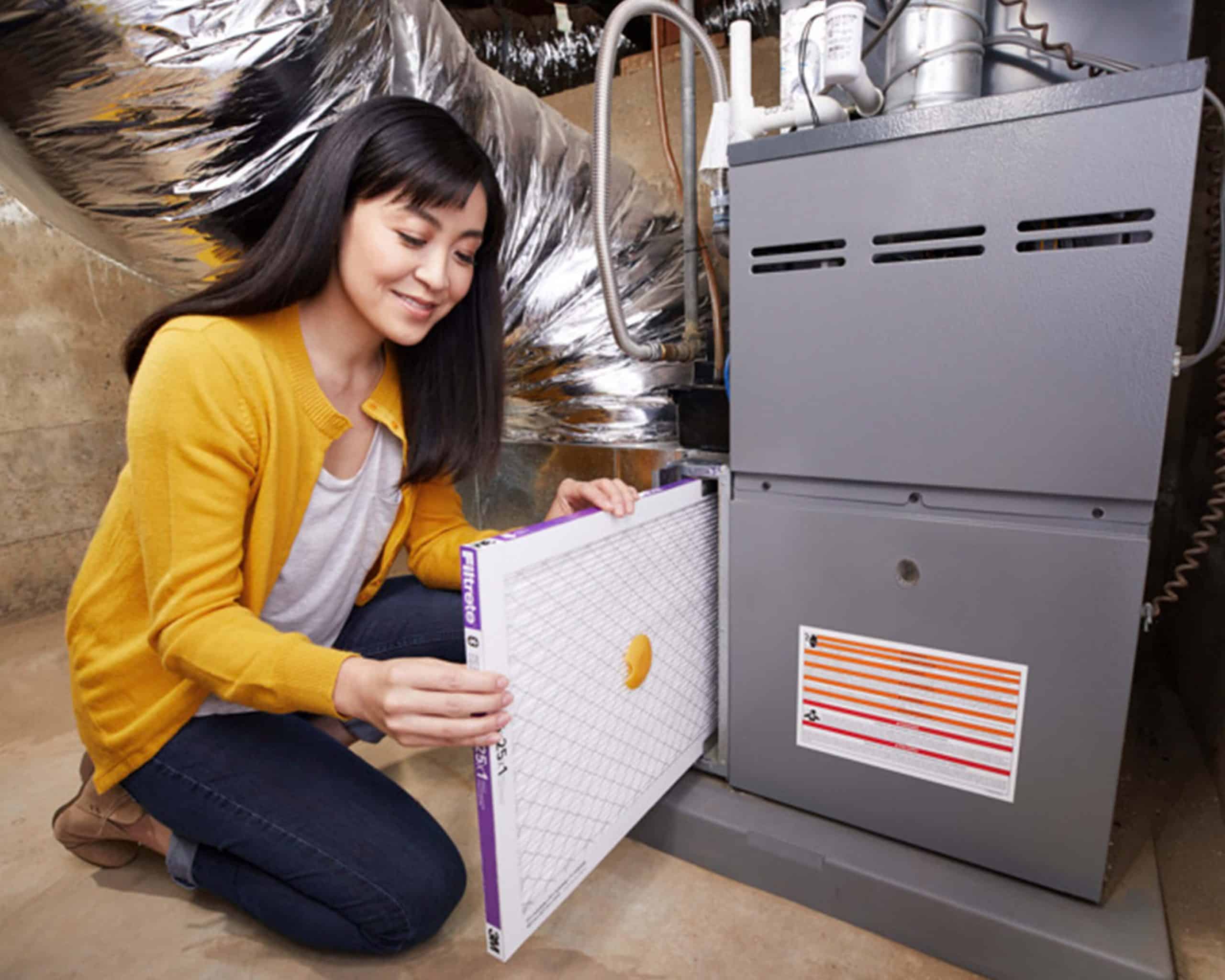 Photo Courtesy of 3M Canada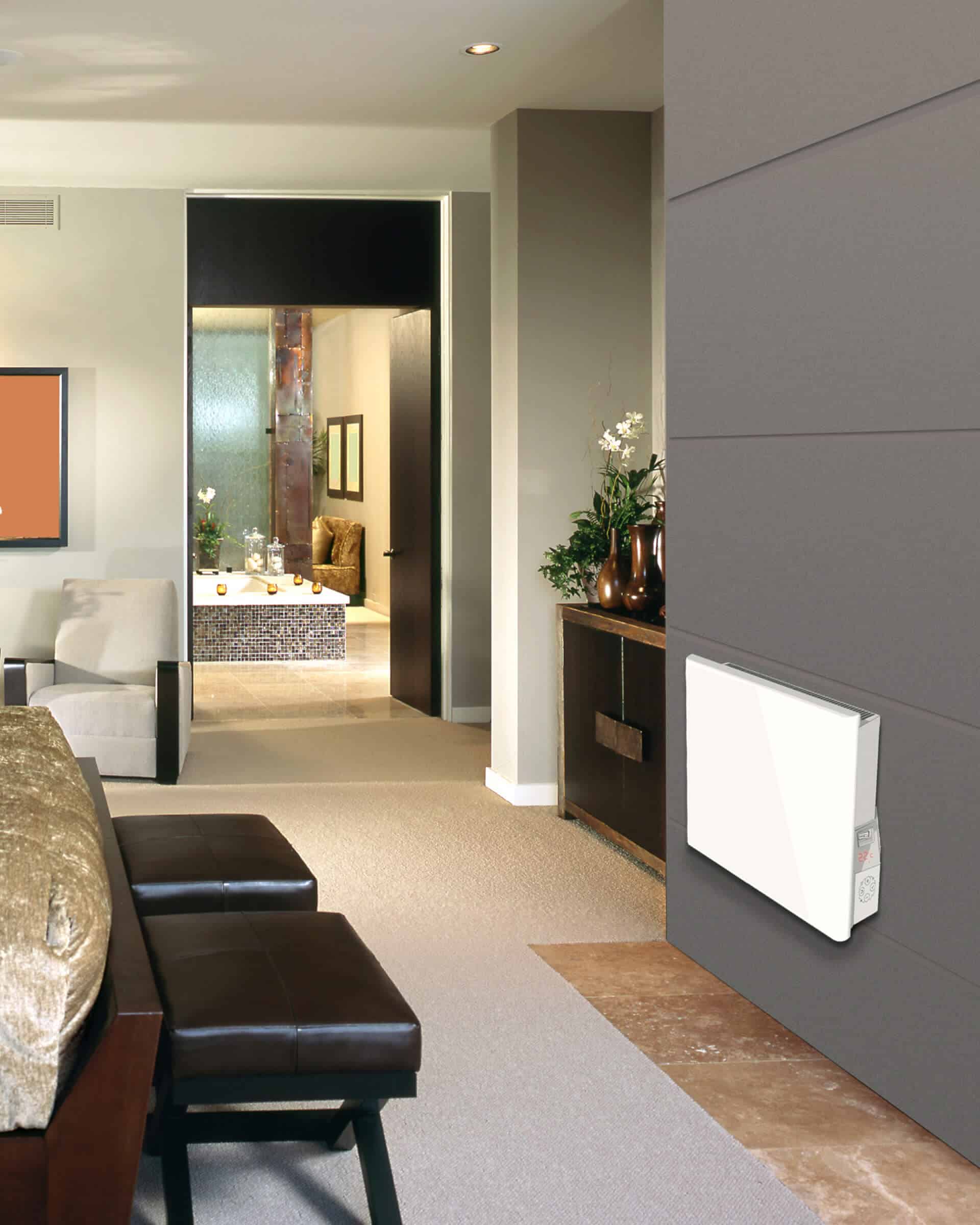 Photo Courtesy of Glen Dimplex Americas
Part of the reason for this is the ease with which one can individually control a unit or zones of the home which can be heated and controlled through electric baseboard heaters. "Combine this element of "zoning" with smart home heating units and thermostats such as the Dimplex CONNEX family of products and heating prices may drop even further, up to 33% compared to conventional electric heating products," Di Fiore suggests.
"With that in mind we're starting to grow more business outside of Quebec, because gas is becoming more expensive and because we can individually control our units into zones as opposed to central heating throughout the home."
Di Fiore says one area he's seeing new growth in electric heating are spots that are inaccessible or costly for central air to reach, such as certain home extensions, garage suites and workshops, and, of course, cottages.
"For example, we had a customer looking to heat a mobile home 42′ away from the main home and the ability to remotely control heating in the crawl space. The easiest way to do that was through electric heating, since the space was too small for a central heating system. We installed multiple strategically placed Smart CONNEX baseboards paired to a wireless controller the homeowner can use up to 50′ away, or he can use his smart phone through the CONNEX app when away from the home."
ELECTRIC FIREPLACES
Of course, "warmth" isn't just heat, but also comfort, decor and ambiance. Di Fiore points to another heating product gaining popularity: the electric fire- place. He says homeowners are looking to electric fireplaces for cost-effective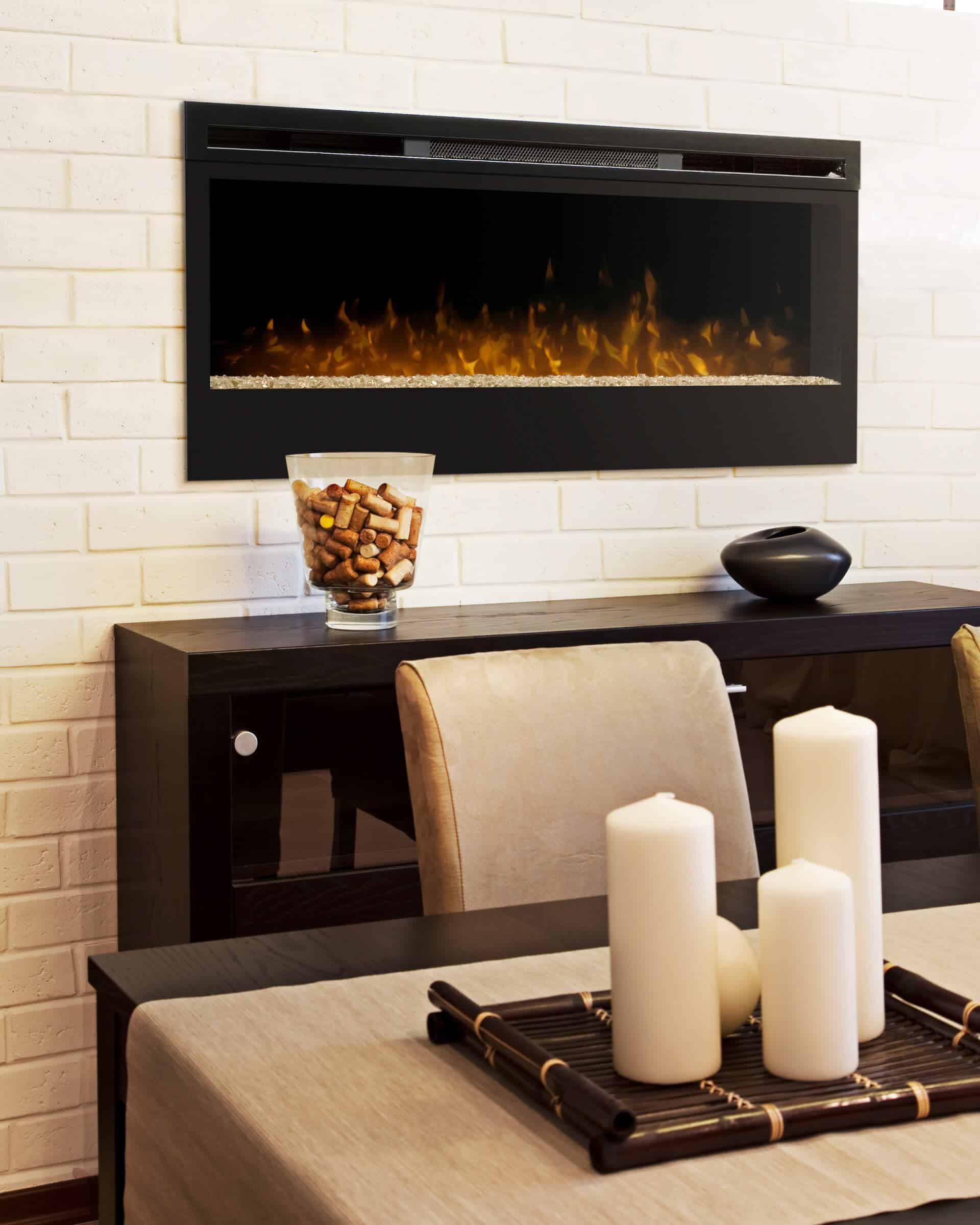 Photo Courtesy of Glen Dimplex Americas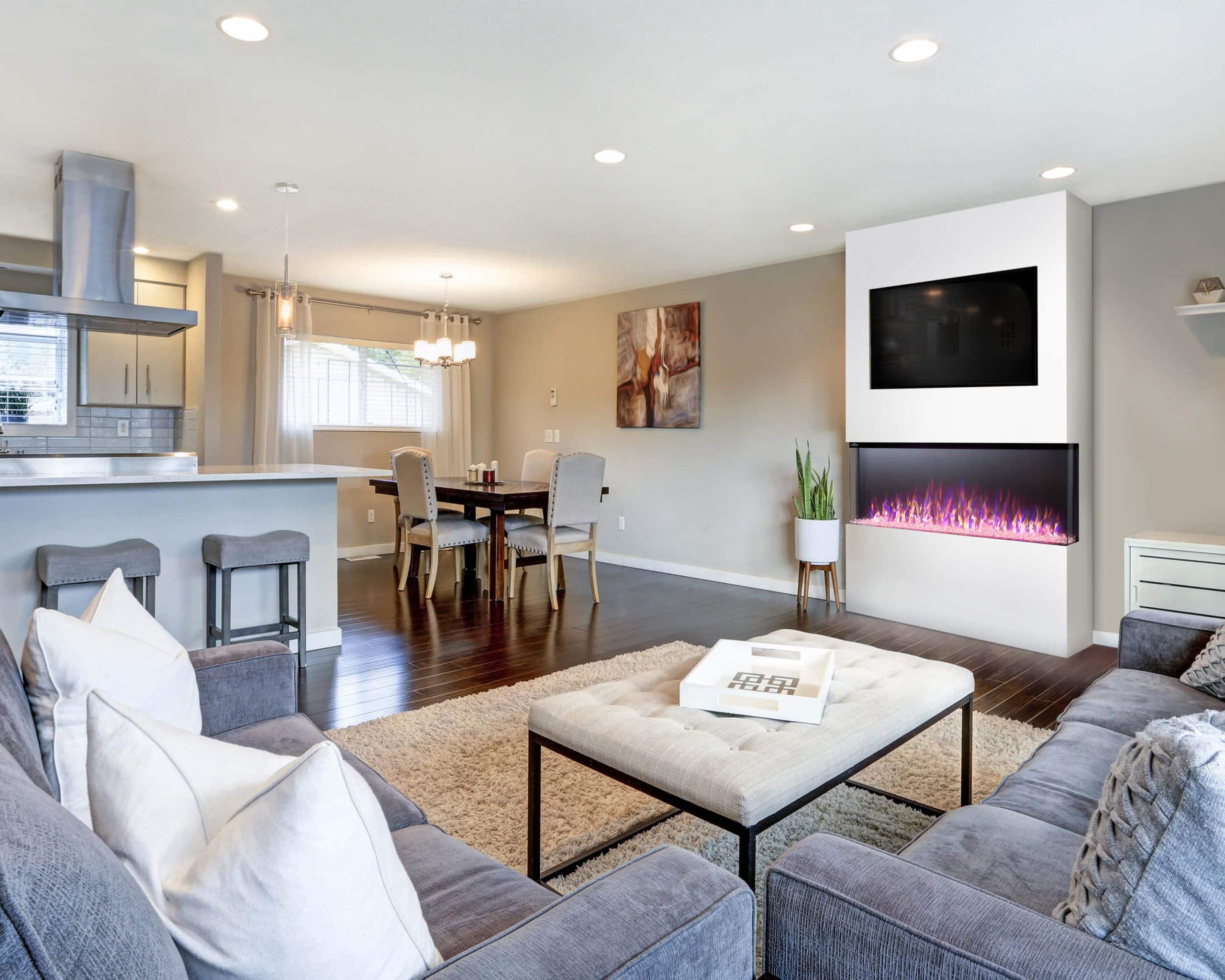 Photo Courtesy of Napolean
supplemental space heating, but also for their low cost of installation, versatility, safety and features (such as flame or bed colour effects) they cannot get from gas or wood fireplaces. As well, he adds, electric fireplaces can grace rooms one wouldn't ordinarily find a fireplace such as bedrooms, bathrooms, recreation room and basements.
Dimplex has recently released two patented technologies that create an electric fireplace experience like no other, Di Fiore says. The company's Optimyst uses revolutionary ultrasonic technology to create a realistic flame and smoke effect, while its OptiV renders ultra-realistic flickering flames with three dimensional LED logs that sporadically spark and crackle, taking these fireplaces and inserts to a new level of realism.
The demand for electric fireplaces is growing by approximately 14% year over year, says Kim Hammill, director of electric fireplaces for Napoleon. She attributes part of this popularity to recent legislation, in certain provinces and states, that prohibits gas fireplaces.
"Builders are embracing electrics as it cuts the cost per home down and they can be used in a secondary location to result in a more enjoyable environment," Hammill says. "Homeowners are using the linear look and putting a TV overtop. There is not the powerful heat of gas, so the TV is unharmed."
"These wall mounts also have various features such as multiple flame colours, top lighting, phone charging and different ember beds to choose from — all popular with younger homeowners."
Hammill says her company's CLEARion See Thru Electric Fireplaces cost less than gas to operate and require less real estate to install. Since electric fireplaces require no venting, these units can be installed between rooms providing a unique view, as well as warmth. Newer units feature a 220v connection, offering a more powerful heat output. —