A NEW CROP OF WINDOW AND ENTRYWAY PRODUCTS HELP MEET GROWING DEMANDS FOR ENERGY EFFICIENT PRODUCTS.
Consumers no longer judge a home's facade solely by its appearance. Windows and doors that look beautiful, but don't keep the cold (or heat) out, are falling from favour as Canadian homeowners and builders look to conserve energy for the sake of both the environment and their bank accounts.
What's more, changes in the Energy Star program for windows and doors, coming in 2020, will see consumers and contractors put even more emphasis on energy efficient products for their projects.
Contractor Advantage talked with some of the industry's leading suppliers of windows and doors to understand what's trending, what's changing, and why. Here's what they had to say.
GLAZING, TIMES THREE
Jeff Barsalou, sales and marketing coordinator, Kohltech Windows & Entrance Systems, points to the new Energy Star requirements as a big driver for change. "The requirements to meet these high- level standards is receiving a significant upgrade." While Energy Star is a voluntary program and not a requirement—products that earn the designation represent the most energy in a category, "It's a great certification to show," says Barsalou.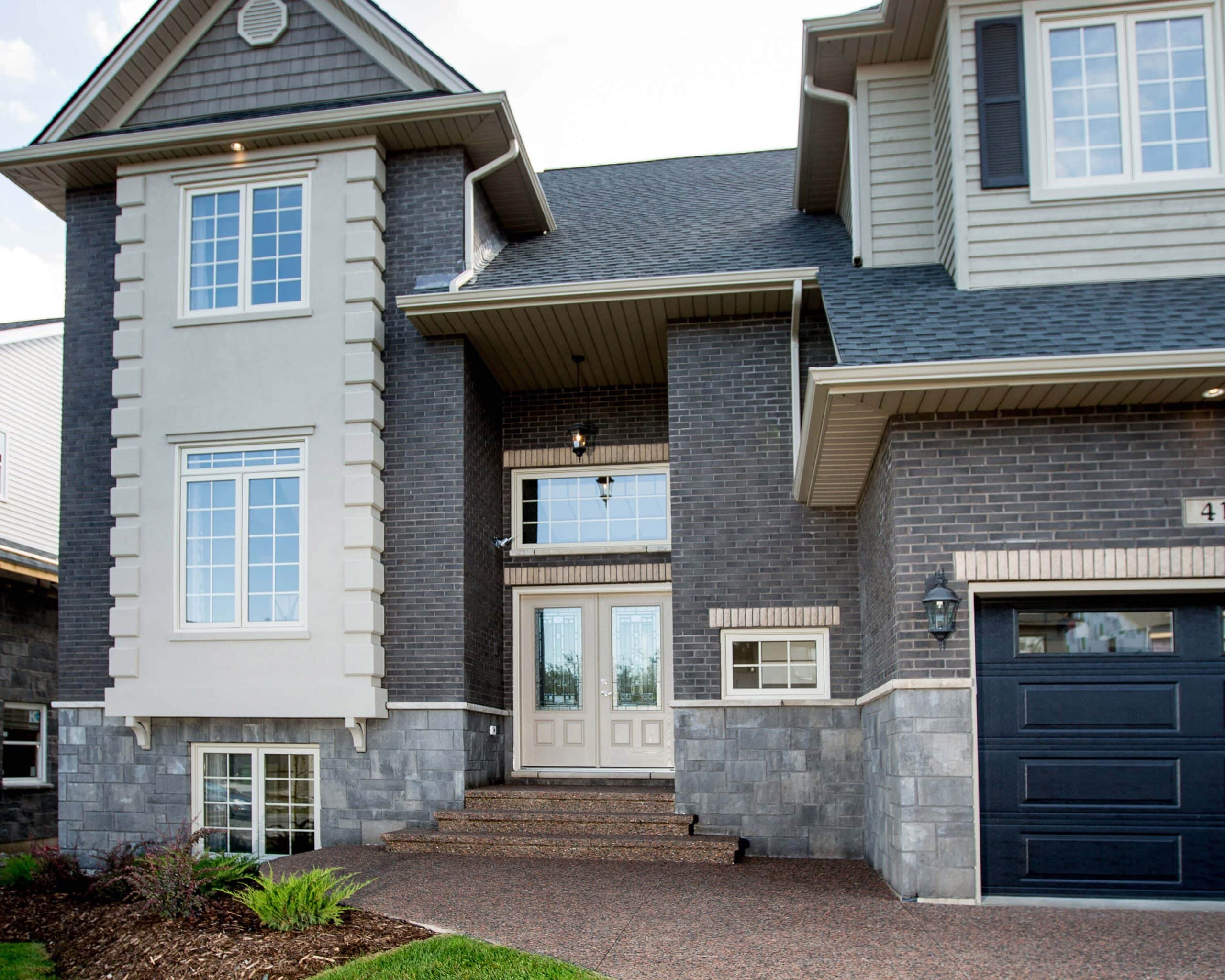 Photo Courtesy of Kohltech Windows & Entrance Systems
One popular measure for increasing the energy efficiency of windows is glazing. Triple glazing, for example, is believed to reduce heat loss by at least a third more than double glazing. Triple glazed windows also allow greater solar heating, so exterior heat energy is trapped inside and kept there thanks to the insulating properties of the windows.
Homeowners and contractors have already been warming to the technology and the savings. "Triple glazed windows have been steadily increasing in popularity year over year," says Barsalou.
LOW-E COATINGS IN DEMAND
Adding a Low-E coating to triple plane windows is like a one-two punch in terms of energy efficiency, helping to amplify the window's ability to insulate.
"Low-E was once limited to the inside surfaces of insulating glass," says Allan Doyle, vice president of engineering and product development for Global Windows & Doors. "Now, glass companies have developed Low-E coatings that work extremely well on the exterior of the inside glass—the Low-E coating is facing the inside of the living space." He adds, "These Low-E coatings are durable and effective in improving the energy performance of both double- and triple-pane glazing."
TRIPLE-PANE PERFORMANCE
Tripane windows, as well, can have a significant impact on energy efficiency and home comfort. "A tripane window reduces radiant heat in the summer and allows for more relative humidity in your home during the winter so your family is more comfortable all year round," says Paul Commisso, director of marketing and product line management with Jeld-Wen.
The company is introducing a new line of tripane windows that includes several features to meet the new Energy Star requirements and deliver greater home comfort and energy savings. The products will deliver 1-1/2″ or 1-3/8″ triple glazing with low-e coating and argon gas fill between all panes. "More space between the glass ensures best-in class energy performance and improved whole home comfort," says Commisso.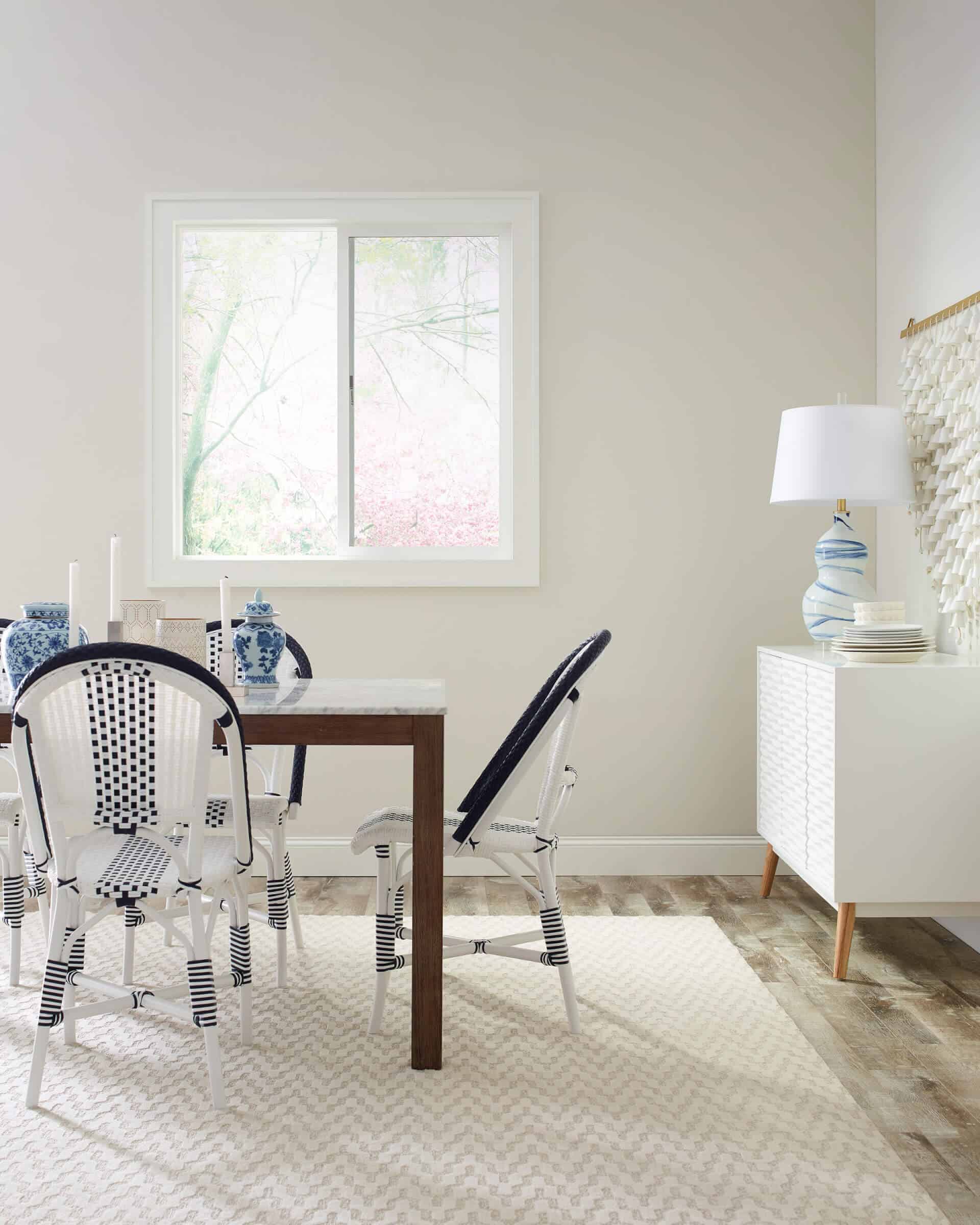 Photo Courtesy of Jeld-Wen Windows & Doors
PUTTING IT ALL TOGETHER
Builders and homeowners are increasingly aware of the benefits of tripane glass, especially when combined with other available technologies. "All of our core product lines now accept tripane glass, and it accounts for more than 50 per cent of our window sales," says Jesse Tufts, R&D and engineering lead, All Weather Windows. "Tripane sealed units with multiple Low-E coatings and argon fill provide a huge increase in energy efficiency and comfort with reduced noise transmission and significantly improved thermal comfort when sitting next to a window."
Scott Targett, president Global Windows & Doors, has also seen a growing number of builders wanting to make the most of putting all these advances together. "We often see homes and condominium projects specifying triple glazing with 2 Low-E coating and Argon filled cavities," says Targett. "This insulating glass in a casement or awning window produces U-values between 1.0 and 1.2 depending on the Low-E chosen."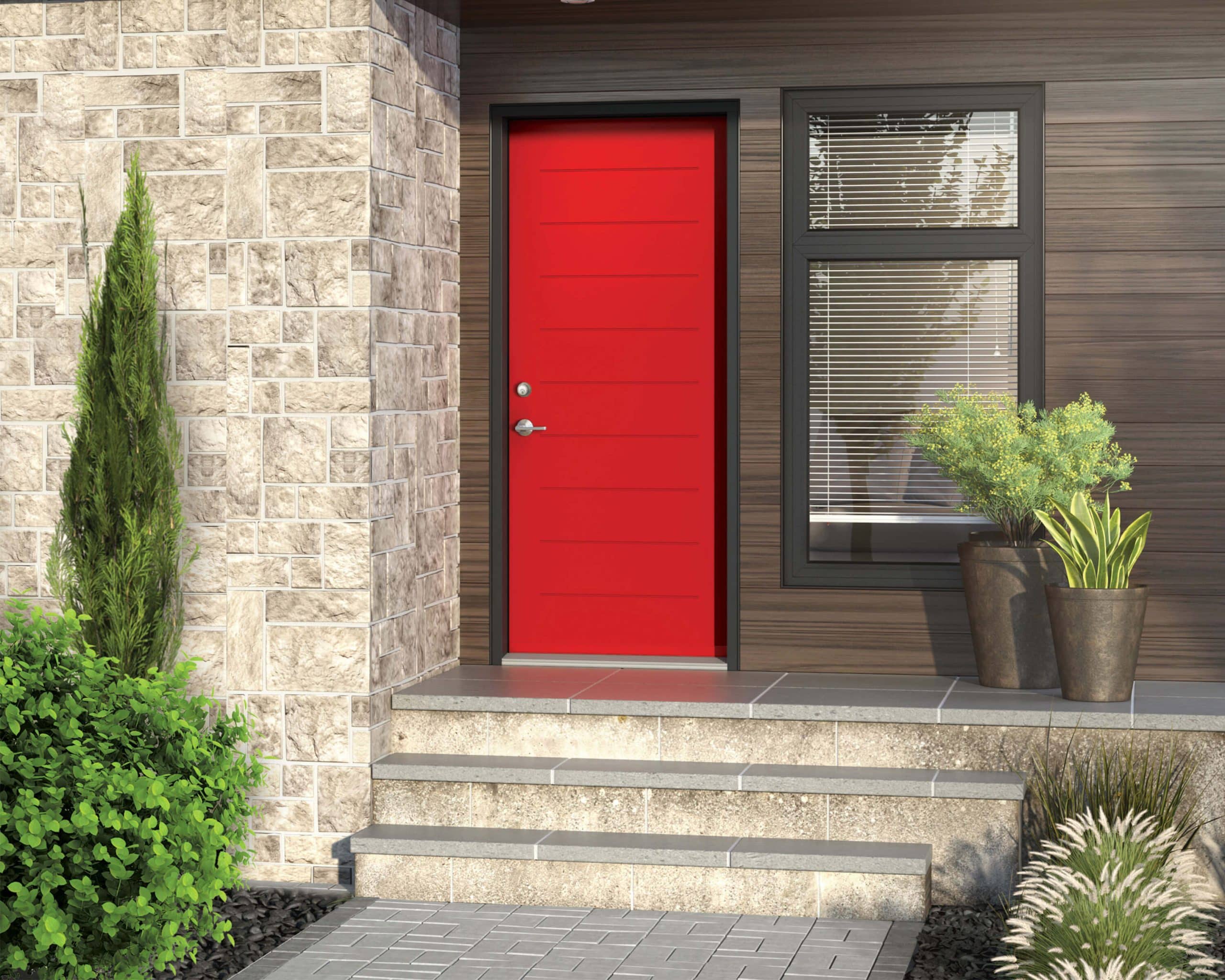 Photo courtesy of Madero Doors and Hardware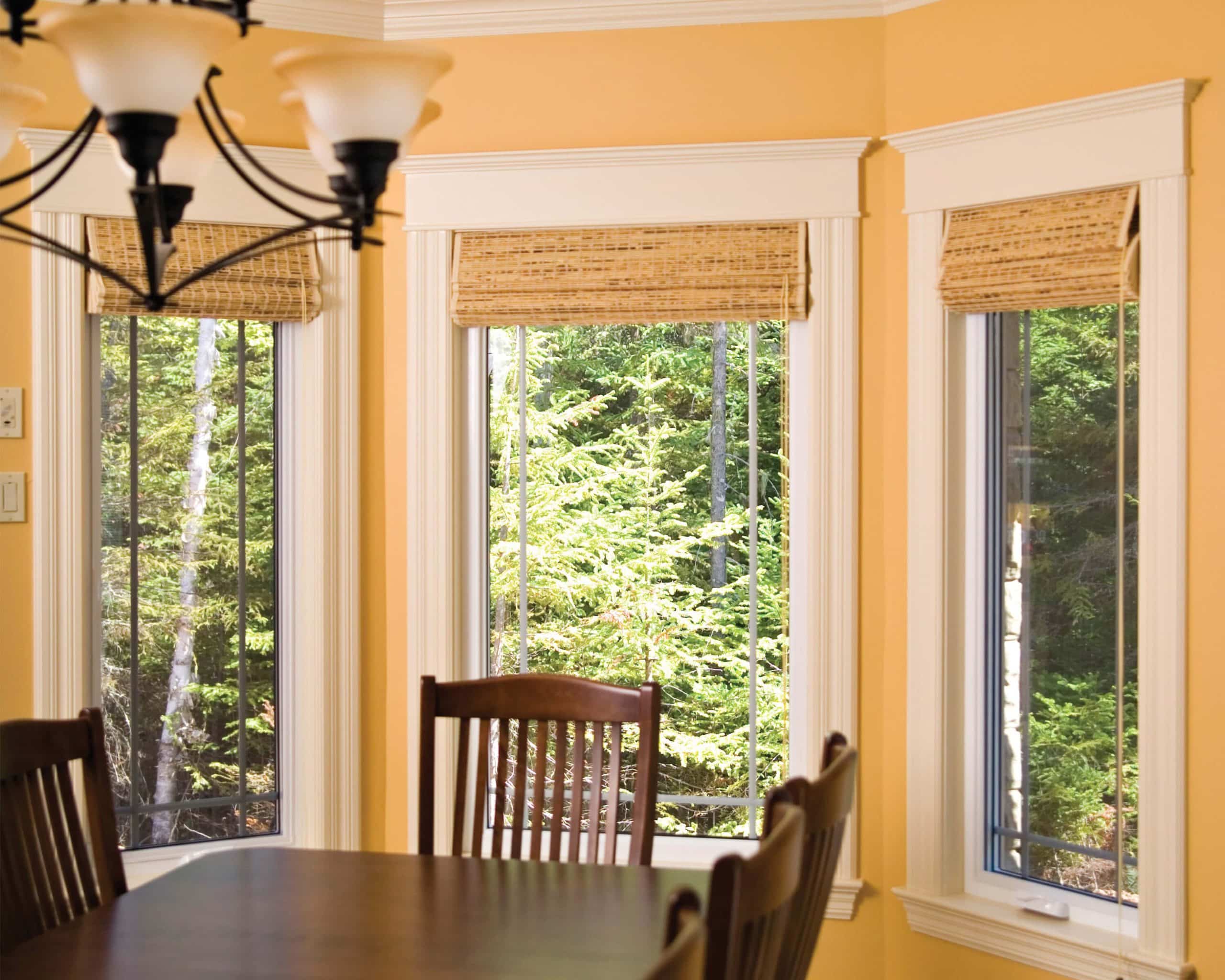 Photo courtesy of Global Windows & Doors
A MOVE TO WIDER FRAMES
Some trends influence others. For example, Doyle notes that with the growing demand for triple glazing there's also an increase in demand for wider frames, with some types of windows. "The wider frames with multiple chambers provide better insulating value," says Doyle.
CASEMENT/AWNINGS MODELS
The style of a window can influence its energy efficiency, as well. Targett notes that casement and awning window models have become quite popular, particularly in colder areas, thanks to their improved air leakage performance relative to hung models. "Once a very popular model, the demand for double hung and double sliders is decreasing," says Targett. "Although these models can hit the required A3 rating, they cannot hit the very low air leakage numbers that casement and awning models can achieve."
NEW TECHNOLOGIES
While these established techniques are growing in popularity, there are also emerging technologies and trends gaining a foothold in the industry.
"I think, for the future, we will continually see better thermal performance as designs evolve, more real-world extreme condition thermal testing and product optimization, and higher-performing glass options," says Tufts.
Different types of insulation will continue to be a focus.
"While argon gas has been used for years in the manufacturing of insulating glass, we are now seeing an increase in the usage of krypton in triple glazing," says Targett. The use of krypton gas has been around for years and up to now, cost has been a prohibitive factor. "As the cost comes down we will see an increased demand," says Targett.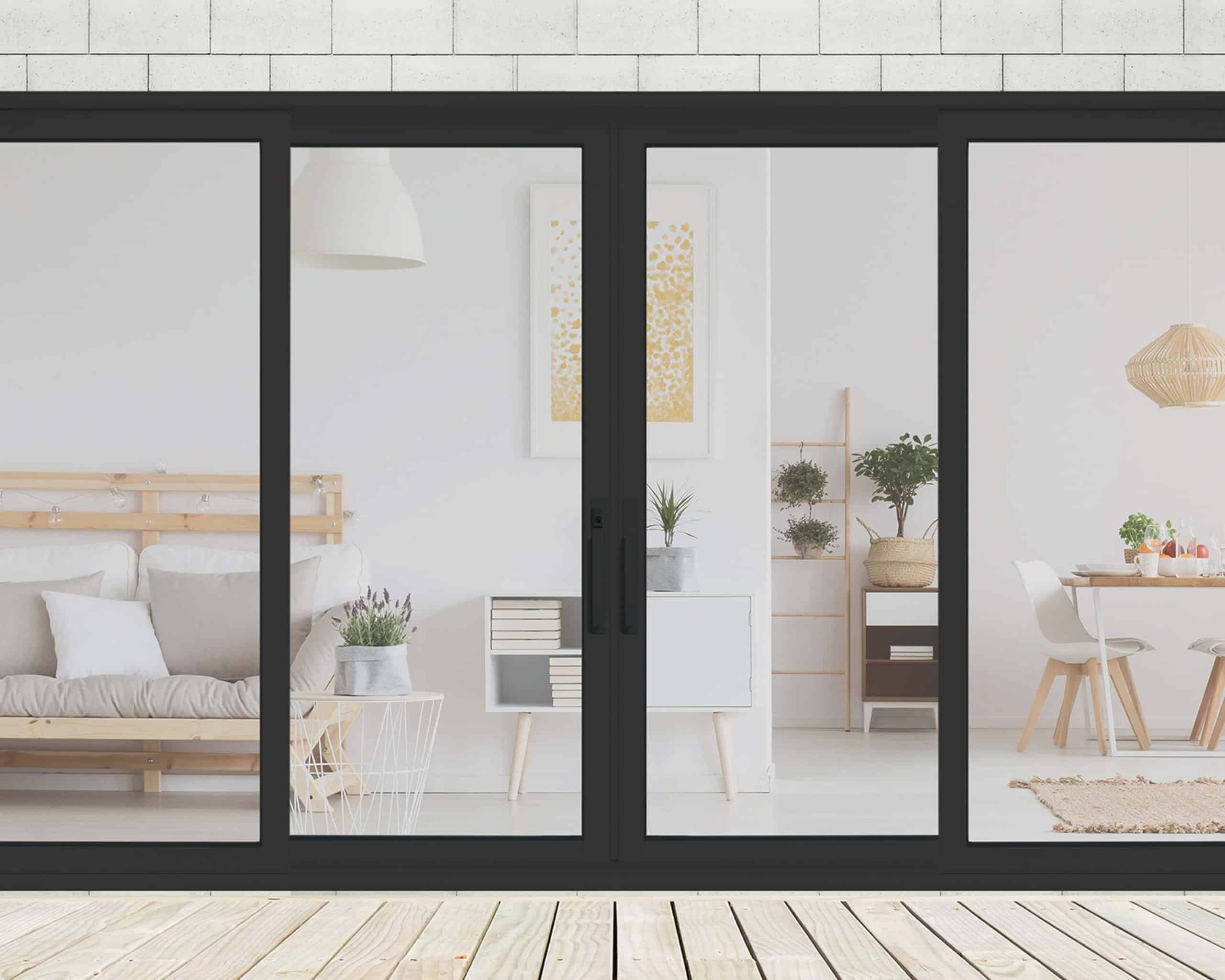 Photo courtesy of All Weather Windows
Vacuum-insulated glazing (VIG) is a new technology that's likely to gain a greater foothold in the coming years. "These insulating glass units are very thin and are manufactured with a vacuum between the glass panes," says Targett. "While still a few years away from practical commercial use, there are test manufacturing facilities producing VIGs today."
Manufacturers continue to invest in finding solutions to greater energy efficiency. "All areas of product design are under review and undergoing testing to improve energy performance," says Barsalou. "As a manufacturer we are challenging our glass and spacer suppliers to improve the energy efficiency of their products. We're also working with our extrusion providers to improve design, and create a narrower and deeper profile. This allows for a stronger product with improved solar heat gain."
DOORWAYS TO ENERGY EFFICIENCY
Like windows, doors can be a quick route to heat loss in a home. So, much like windows, manufacturers have sought to increase the products' efficiency with a range of techniques.
"Garden doors with improved seals and multi-point locking options are becoming more sought-after to reduce potential drafts and heat loss," says Barsalou.
Multi-point locking systems have an advantage over the traditional entry door, with a latch and deadbolt at the midpoint of the door. "Under high winds and cold the top and bottom of the door may bow," notes Doyle. "A multi-point locking system can keep the door firmly against the weather- stripping to keep the cold out." He adds, "Multi-point systems are also gaining popularity due to their enhanced security features."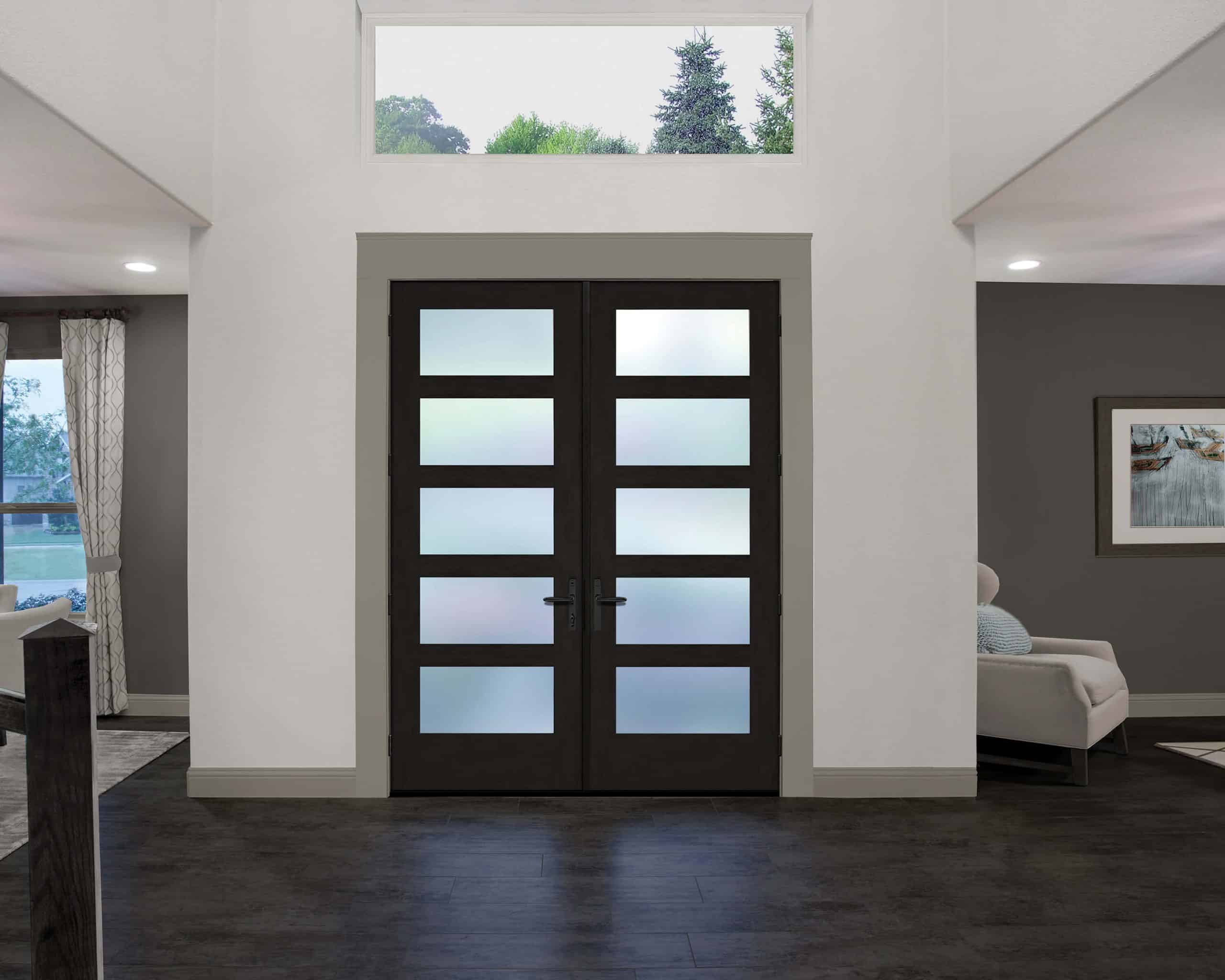 Photo courtesy of Alliance Door Products
A MATERIAL DIFFERENCE
"In general, consumers are looking more at Fiberglass and composite exterior products," says Tyler Murell, national sales manager, Madero Doors and Hardware. "These maintenance- free products are warmer to the touch compared to traditional wood/steel products and have much more realistic aesthetics to improve the look desired by more educated home owners," as well, says Murell.
Hardy Rahn, director of sales, Canada, for Alliance Door Products, has noted similar trends. "We've seen a significant shift towards fiberglass door panels which provide better thermal performance than most steel door products." He adds, "We have also seen more requests for tri-pane inserts with Low-E glass to provide better thermal performance for door lights and sidelights."
As well, says Rahn, his company has been using an adjustable thermally broken sill which allows consumers to alter the product as required when dealing with snow and slush, to ensure a tight seal. He adds, "New sill designs are being made to ensure for easy adjustability to allow a homeowner to create a tight fit by using a screwdriver, as well as the use of composite materials that prevent thermal transfer."
LOOKING AHEAD It's reasonable to expect trends in the same direction, into the future: certifications and ratings requirements will likely continue to raise the bar, especially as technologies become better, more readily available and affordable. Consumers' interest in environmental conservations and budget savings will continue to grow. And suppliers will continue to invest in the development of products that meet and exceed the public's and professionals' demands for energy efficiency. —