For most homeowners roofing projects are treated like a necessary evil. But in recent years, householders have been putting more thought into the performance and aesthetics of their roofs, and with good reason.
Of course, one major factor is that roofing plays a greater role in the curb appeal of homes built in the last 30 years. Combined with increased available options and readily accessible online inspiration, this has driven some homeowners to put more thought into the look and appeal of their house topper.
Raising curb appeal
The shift to higher-pitch roofs in new home design make them more visible, giving them a far greater effect on curb appeal, notes Mackenzie Adkin, key accounts manager at Owens Corning Canada. This has driven homeowners to increasingly seek more aesthetically attractive roofing options, especially around colour and dimension.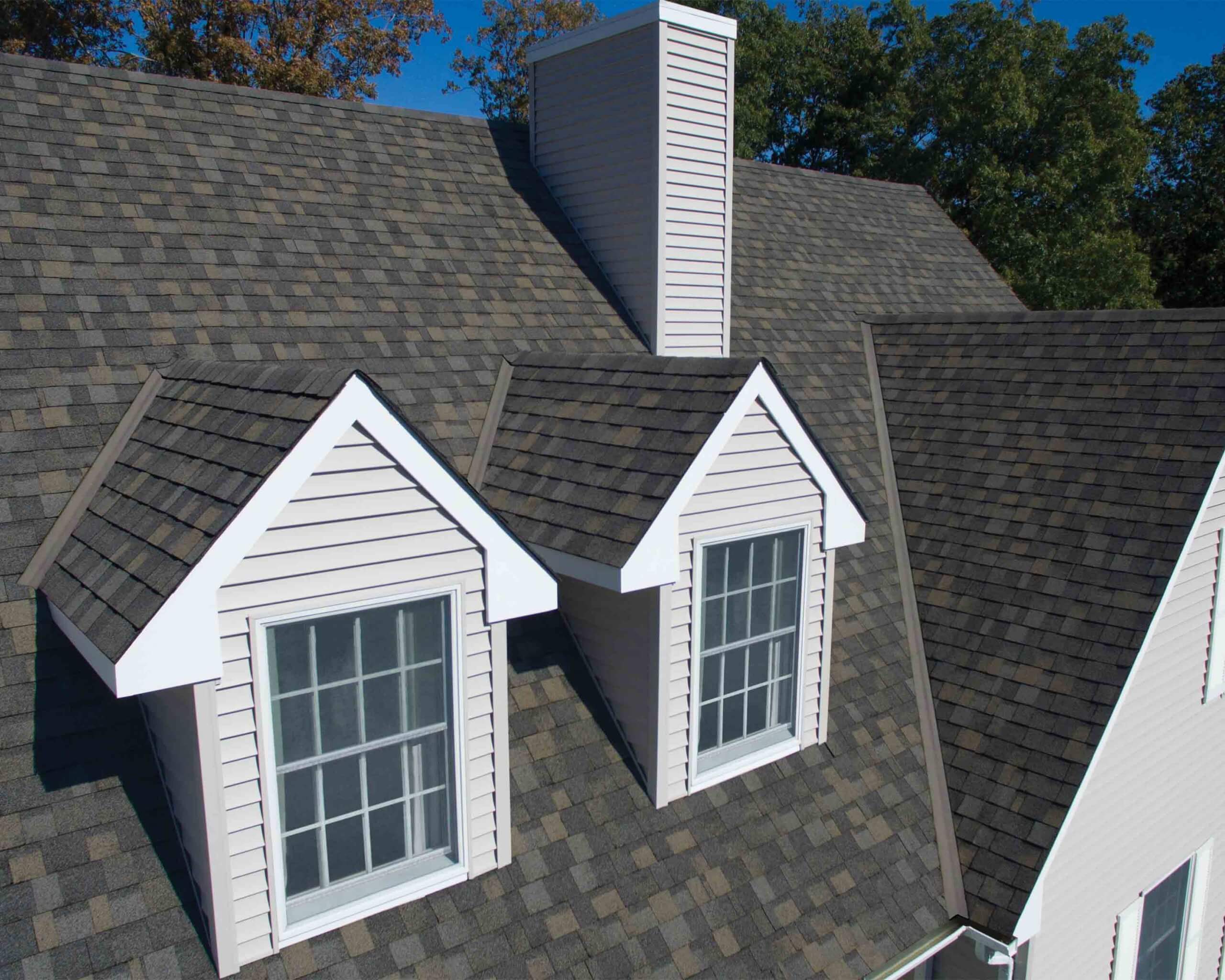 Photo courtesy of IKO Industries
"Colour blends and colour choices is subjective, and the roof has to be paired with the brick or siding and trim," Adkin adds. "But by and large we're seeing consumers more interested in high-contrast colour blends, where there are multiple colours and transitions throughout the shingle, so the roof really 'pops.' It has high-contrast, high-dimension, and the result is a higher-degree of curb appeal."
For homeowners, the purchase of a new roof can be a painful one. Roofing contractors would do well to ease that pain by spending the time helping homeowners make aesthetic choices that will leave them happier.
Rob Davidson, vice-president, residential sales, Canada, at IKO Industries, says a lot of jobs are sold based on the difference between more muted "three-drop" colour blends and punchier "four-drop" ones.
"I know a lot of our contractors are selling the product based basically on the colour options. Consumers love them and they help contractors get the job," Davidson says. While black remains a perennial favourite, complimenting internal and external colours, Davidson says he sees "a lot of trends moving to punchier colours."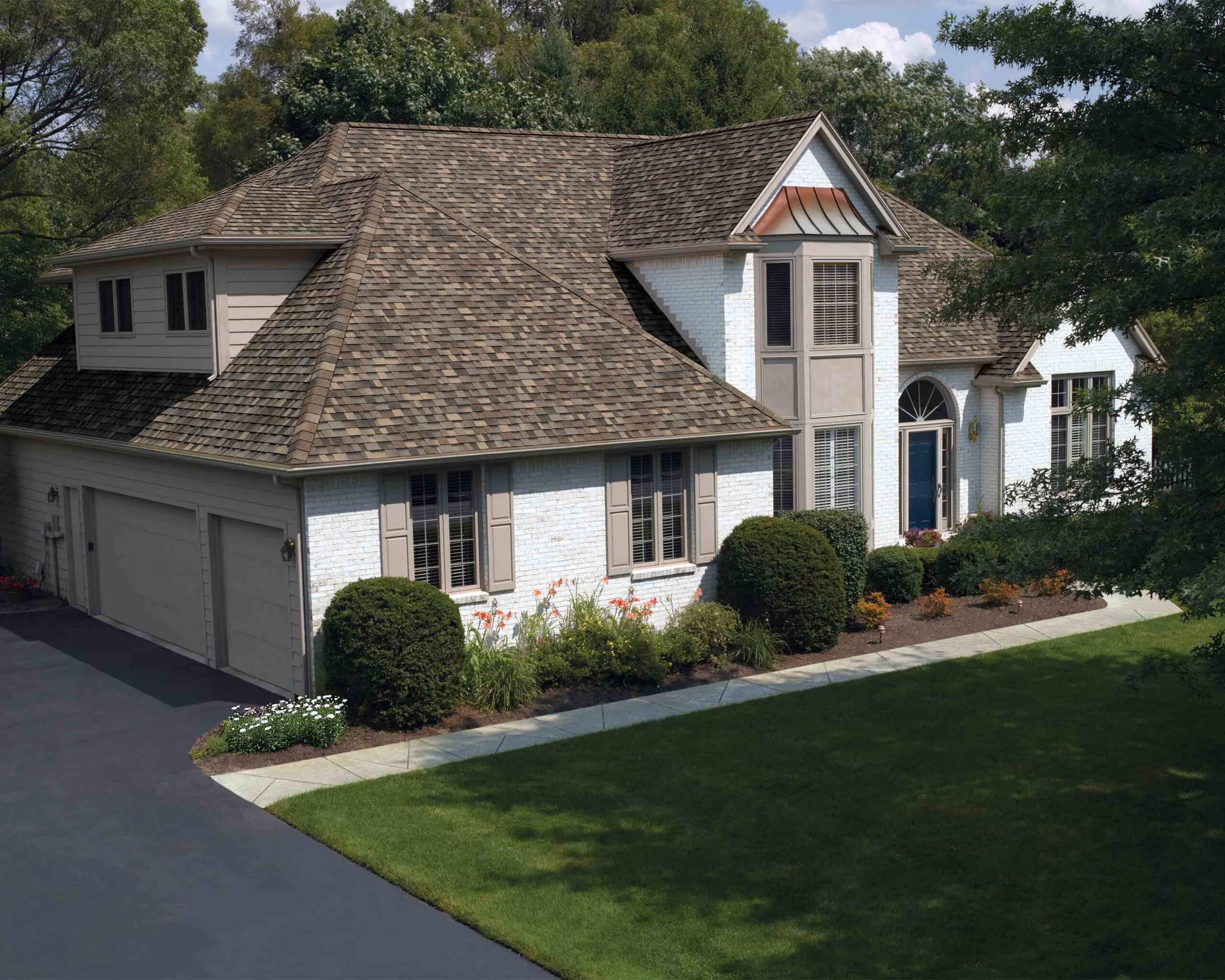 Photo courtesy of Owens Corning Canada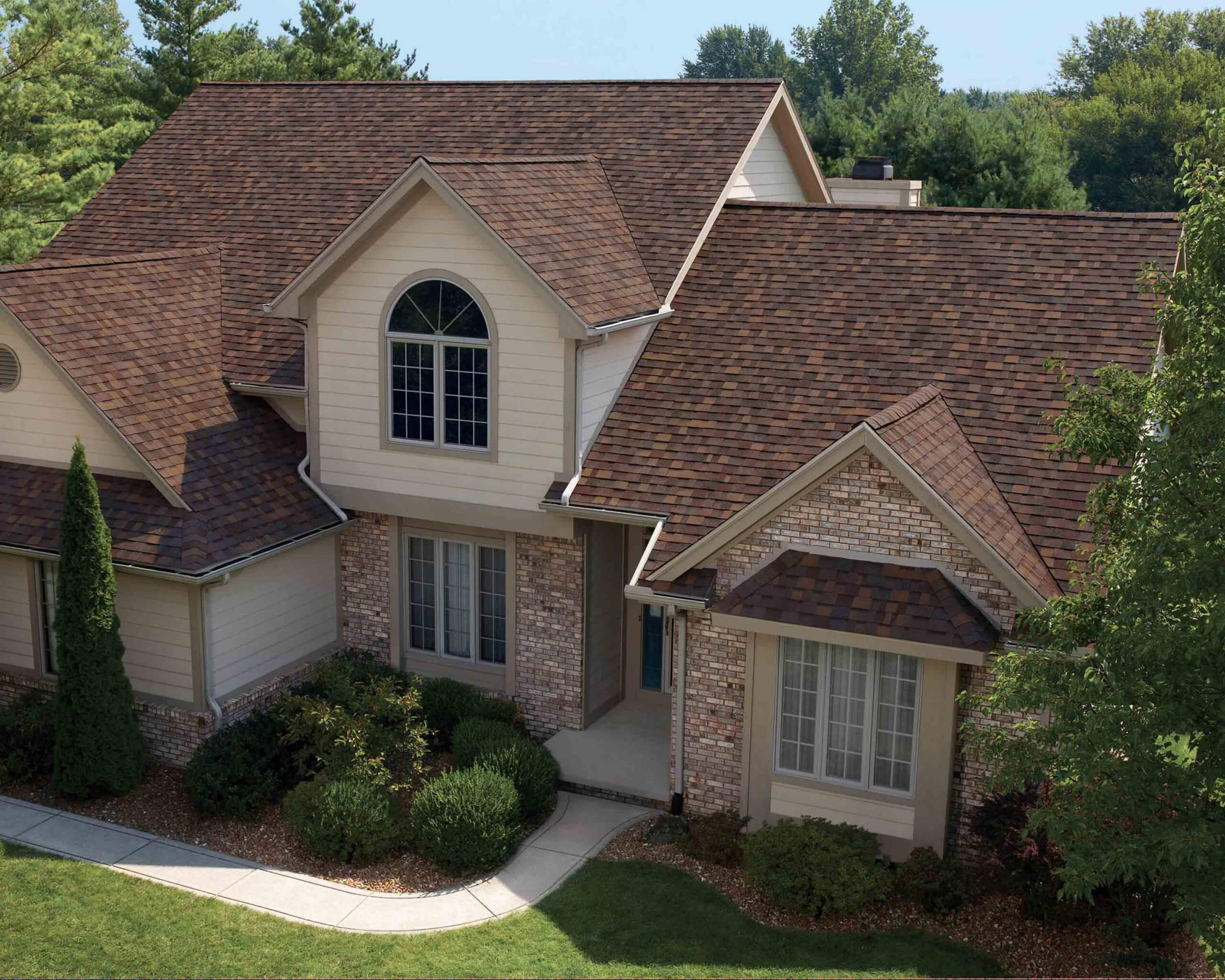 Photo courtesy of Owens Corning Canada
Still, for contractors themselves, performance is key. Davidson says that many of the improvements his company has made in its Dynasty line to create a wider, reinforced nailing zone are focused on giving contractor's an easier-to-install high-performance product.
"With the challenges around the labour pool, this really helps with that because you need skills, yes, but it's easier to hit a 1¼" zone with a nail gun than it is a little line."
Eric Belley, roofing product manager at BP Canada, echoes the different perspective that consumers and contractors bring to roofing system choice, with homeowners looking for stronger visuals and contractors seeking the high-performance that prevents failures and call-backs.
"Roofers have a lot of influence on selecting better performing products, because the average consumer doesn't buy a roof every day," he says. "For the roofer, it's human nature to want to recommend a higher-performing roof that is easier to install and works better."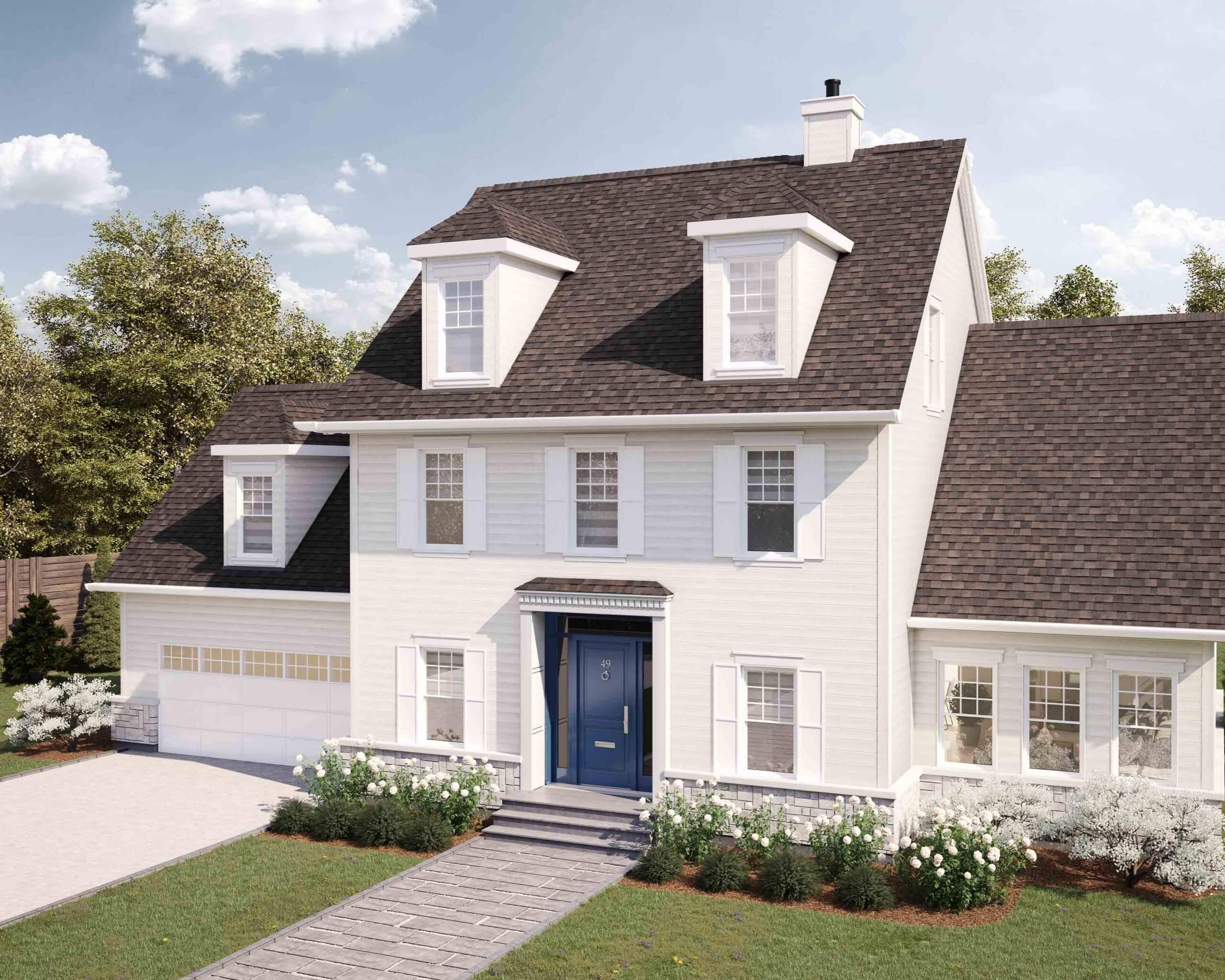 Photo courtesy of  Building Products of Canada
"A lot of performance innovation is geared toward the roofer, and around making them not have to go back and repair the roof," he adds. He's always surprised when homeowners don't prioritize performance. "Everyone calls a home, 'a roof over your head', and the roof over their head is what's protecting all the beautiful kitchens, floors and other renovations made inside the house."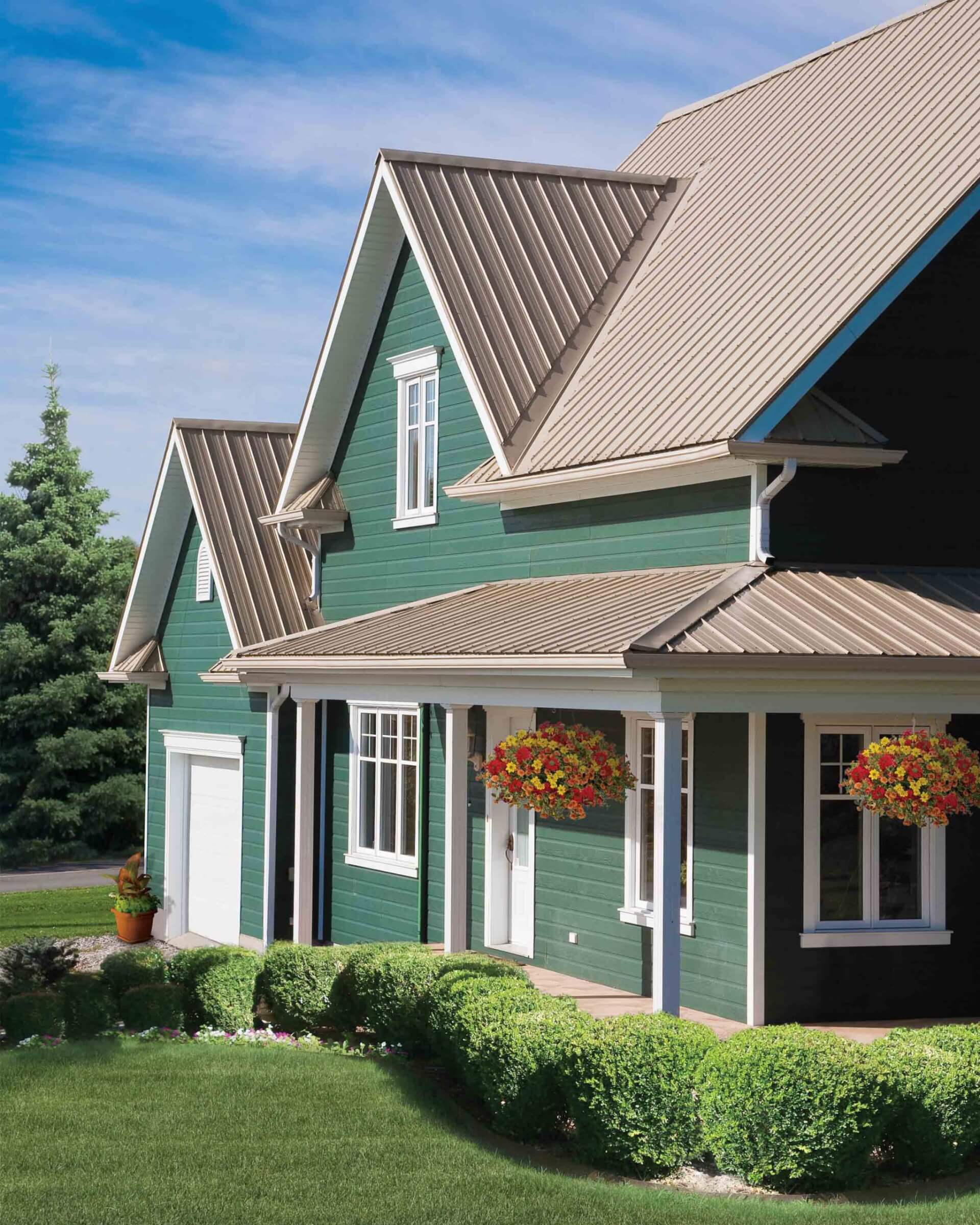 Photo courtesy of  Vicwest Building Products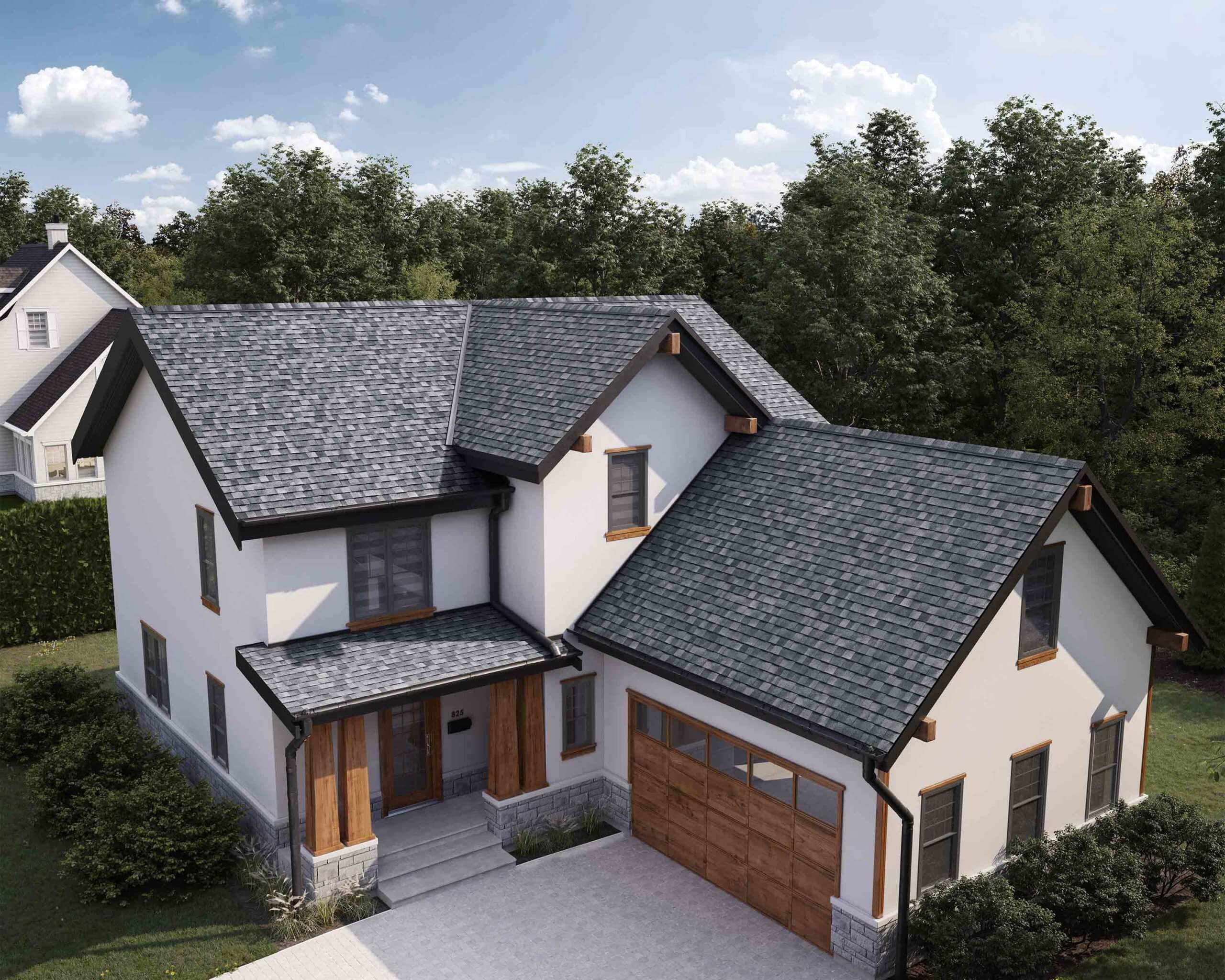 Photo courtesy of  Building Products of Canada
High-performance demands
While eyes are drawn to a beautiful roof, at the end of the day it must do its job. With dramatic weather conditions on the rise, while performance might not be the first thing homeowners see, it's a key element that roofers must address with them.
"Impact resistance is an important factor when selecting a new roof system," says Alex Pecora, director of product management at CertainTeed Roofing. "Those living in a hail-prone area should ensure the shingle carries a Class 4 impact resistance rating." He adds that, "Superior asphalt shingles will often include other important attributes such as UV protection, algae resistance and bond strength to protect from delamination."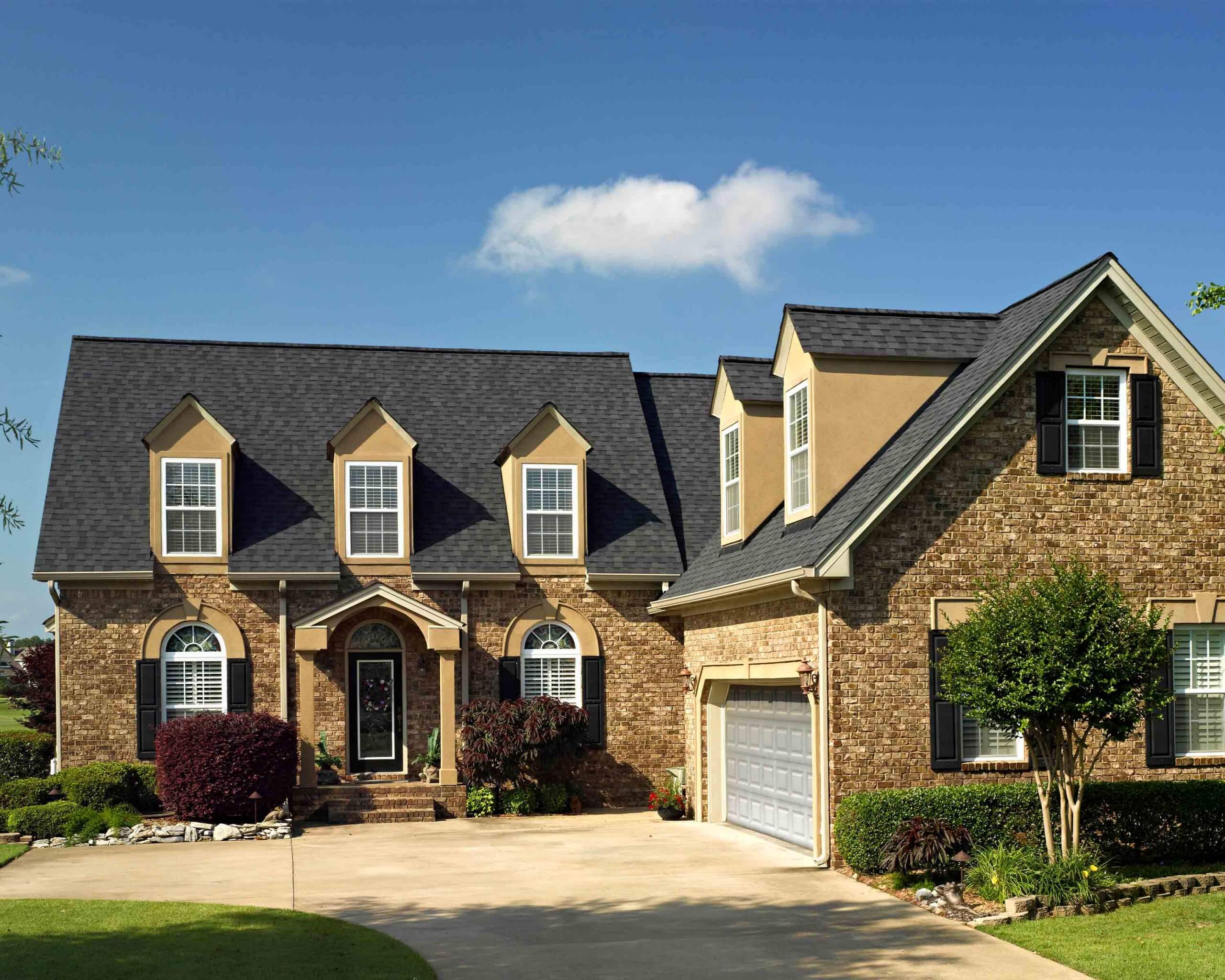 Photo courtesy of CertainTeed Canada
Of course, wind resistance is also increasingly becoming more critical to the performance of the roof.
Geoff Bernstein, director of marketing at Vicwest Building Products points to his company's True Nature steel roof tiles, which in addition to impact and fire resistance features, was recently tested to withstand winds of 215 mph. "We bill it as a maintenance-free solution. It doesn't matter how bad the weather gets, you're not going to see a tile fall off the roof and end up in your back yard after a storm."
Shingles that stand up to higher winds has been an industry-wide trend over the past few years, Adkin says. "I'd like to say we were ahead of the curve on that with our Duration Series shingles, but just in general that's one of the main design improvements to shingles over the last several years."
"We are observing more frequent high-wind storms in the last five, seven, 10 years than we have historically, so shingles need to be upgraded in their wind resistance designs to meet changing weather patterns."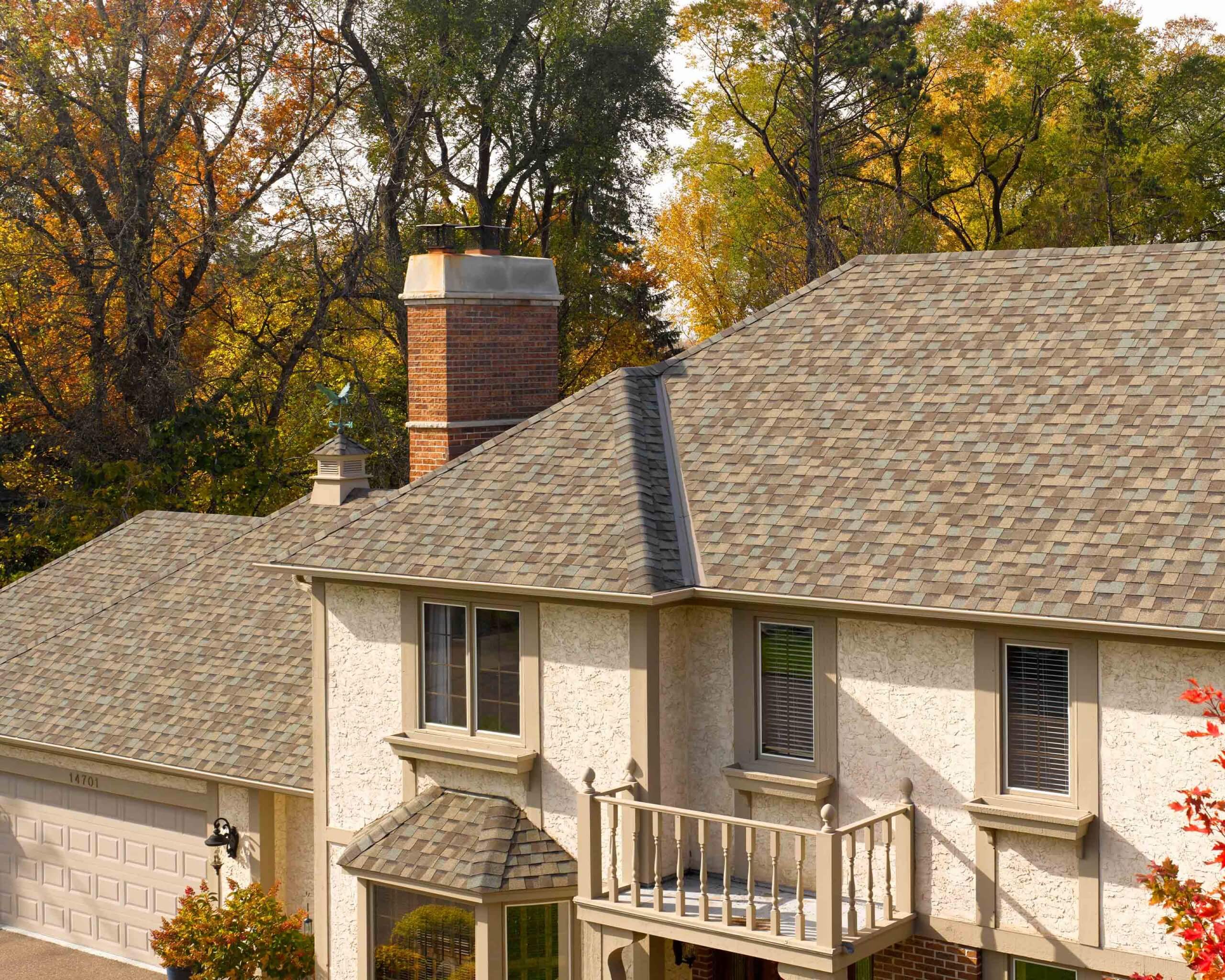 Photo courtesy of  CertainTeed Canada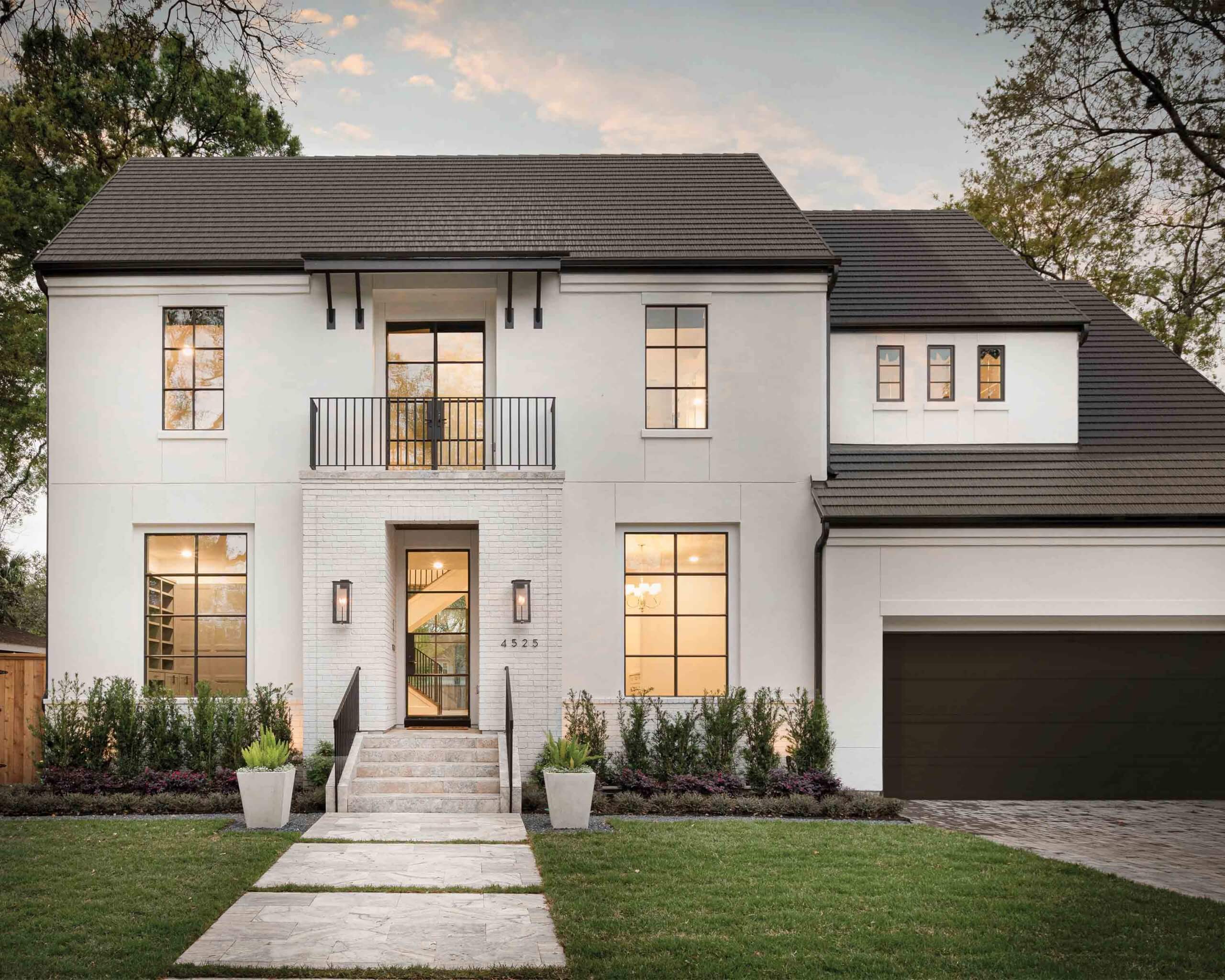 Photo courtesy of  Vicwest Building Products
Adding to the performance of its product line, GAF made recent innovations around the asphalt-to-asphalt monolithic bond in their roofing systems to achieve durability, strength and wind uplift performance, according to Adam Prestwich, director of Canada sales at GAF Canada. "As a result, we have put out the industry's first no limit wind warranty opportunity with the Timberline HVZ."
"Our hope is that because of this monolithic bond, we do believe that we'll be able to get a lower activation point, which is great for Canada. If we can get the shingles to try to seal at a lower temperature, that really extends our season on both ends."
Cold weather is, of course, common in regions across the country, and as such manufacturers continue to invest in developing shingles that better meet cold weather conditions.
"Roofing contractors can't afford installation delays caused by frigid weather, because the shingle specified is too brittle to work with," Pecora says. To reduce these delays, manufacturers have developed high-performance shingles featuring polymer-modified asphalt that permits deeper embedded granules. This allows the shingle to maintain pliability during cold installations.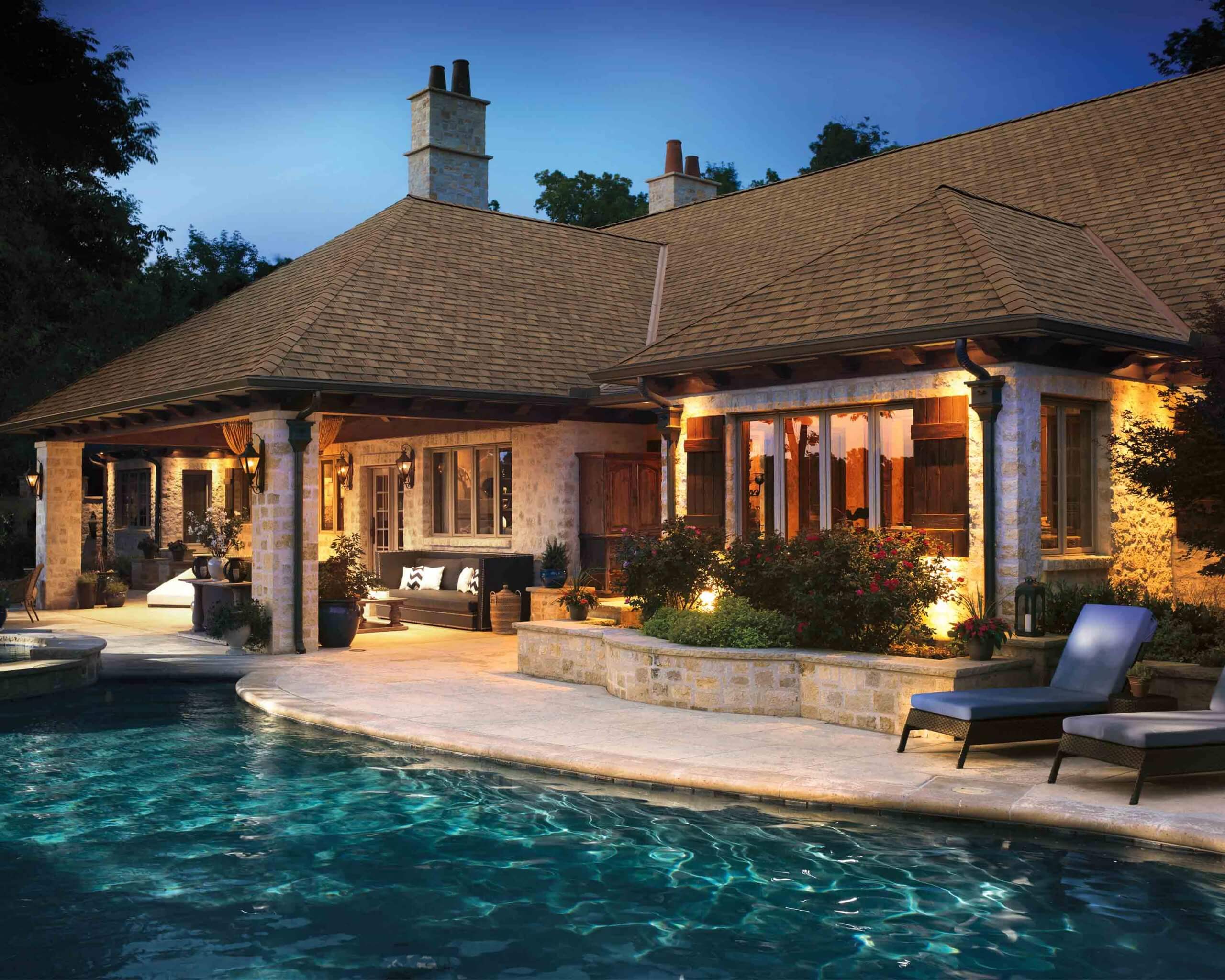 Photo courtesy of  GAF Canada
Such flexibility also provides long term benefits for homeowners. "When a rapid temperature shift occurs, a good shingle will expand and contract, whereas a lesser shingle may become brittle," Pecora adds.
For leading manufacturers, there's never any stop to the innovation around asphalt chemistry and the fiberglass mat composition in a bid to constantly improve products, Adkin notes.
"Technology improves all industries and all products, and shingles are no exception," he says. "The product being made today is much better than it's ever been."
Metal roofing's uptick
Consumer demand for metal roofing continues to grow, say manufacturers, with several factors driving interest, including environment, longevity and improved aesthetics.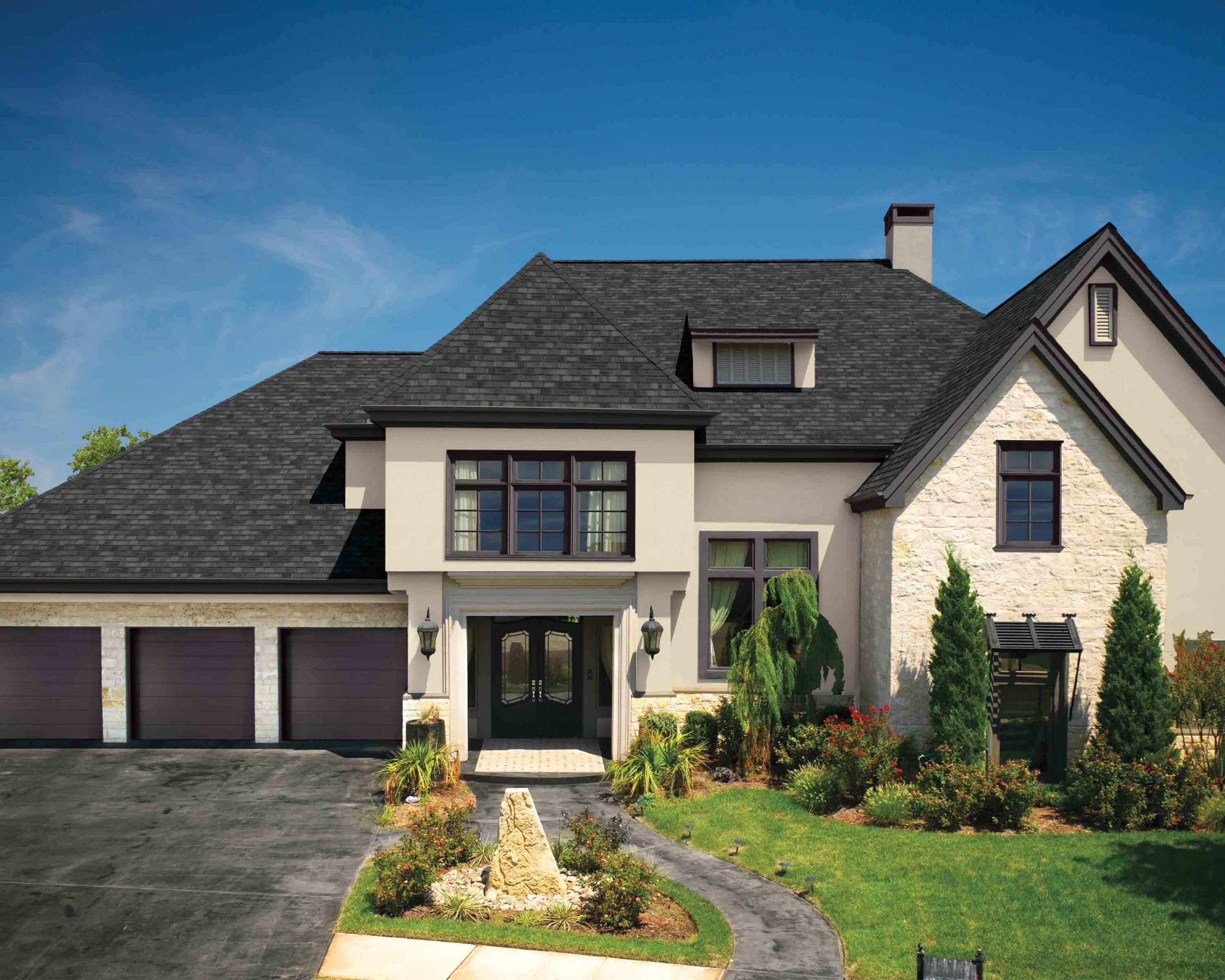 Photo courtesy of  GAF Canada
"If we go back 15 years, steel roofing was about 5% of the market; now it's close to 14% and it's going to keep growing," Patric Saint-Denis, general sales manager at Ideal Roofing Company says. "With the pandemic, a lot of people who didn't go on trips last year, see it easier to justify a metal roof this year."
Bernstein says metal roofing aesthetics have evolved a lot in recent years, pointing to his company's release of steel tiles with the look of wood shake, slate and terracotta. While there's a premium attached to metal roofing compared to shingles, he says his company's products actual put these higher-end profiles in financial reach for consumers.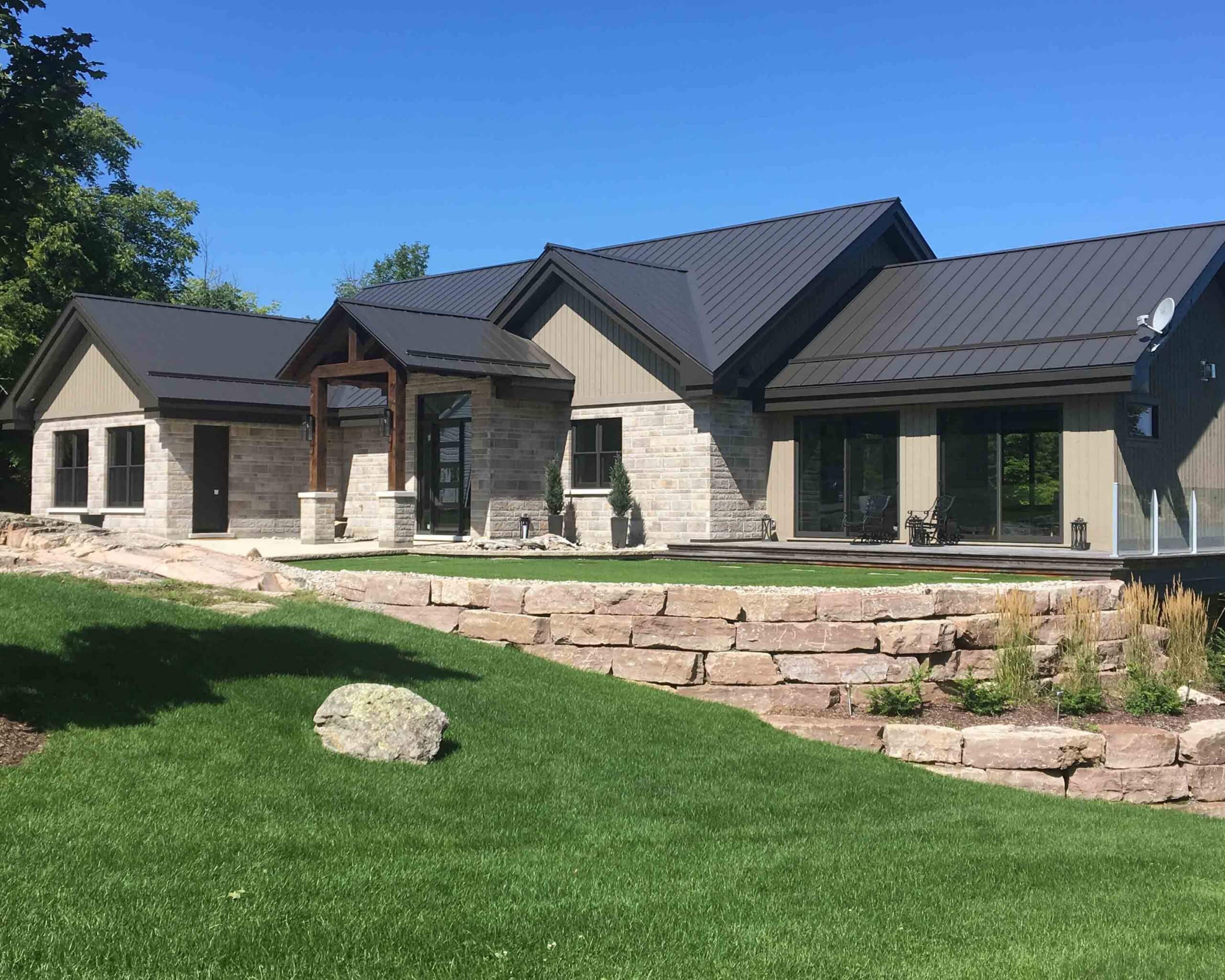 Photo courtesy of  Ideal Roofing Company
"A wood shake roof is three times the cost of our True Nature roofing," he says. "You may want to put that shake roof on, but really that's out of reach. Where am I going to find that extra $50,000 of budget for the roof of my dream home?"
Popular colour choices are seeing a shift in metal roofing, suggests Saint-Denis, general sales manager at Ideal Roofing Company. "Before, our number one colour was forest green, but lately the most popular are blacks, greys, browns and earth tones from the roof to the siding," he said.
Saint-Denis expects demand for steel roofing this year will outstrip supply, attributing the popularity to roofing but also the need for steel for other applications like auto manufacturing. This will inevitably lead to price increases. "Be aware of that pricing volatility," he urges contractors. "And don't guarantee your own prices for too long."
The roofing industry in general today is seeing an unprecedented amount of activity, especially in the U.S., which is expected to lead to shortages across the board.
"States side they are on fire," Prestwich notes. "They are just consuming everything North America has and then some. I know that in the States right now, the demand outweighs the current capacity… which is really incredible, because these machines can make a lot of shingles." —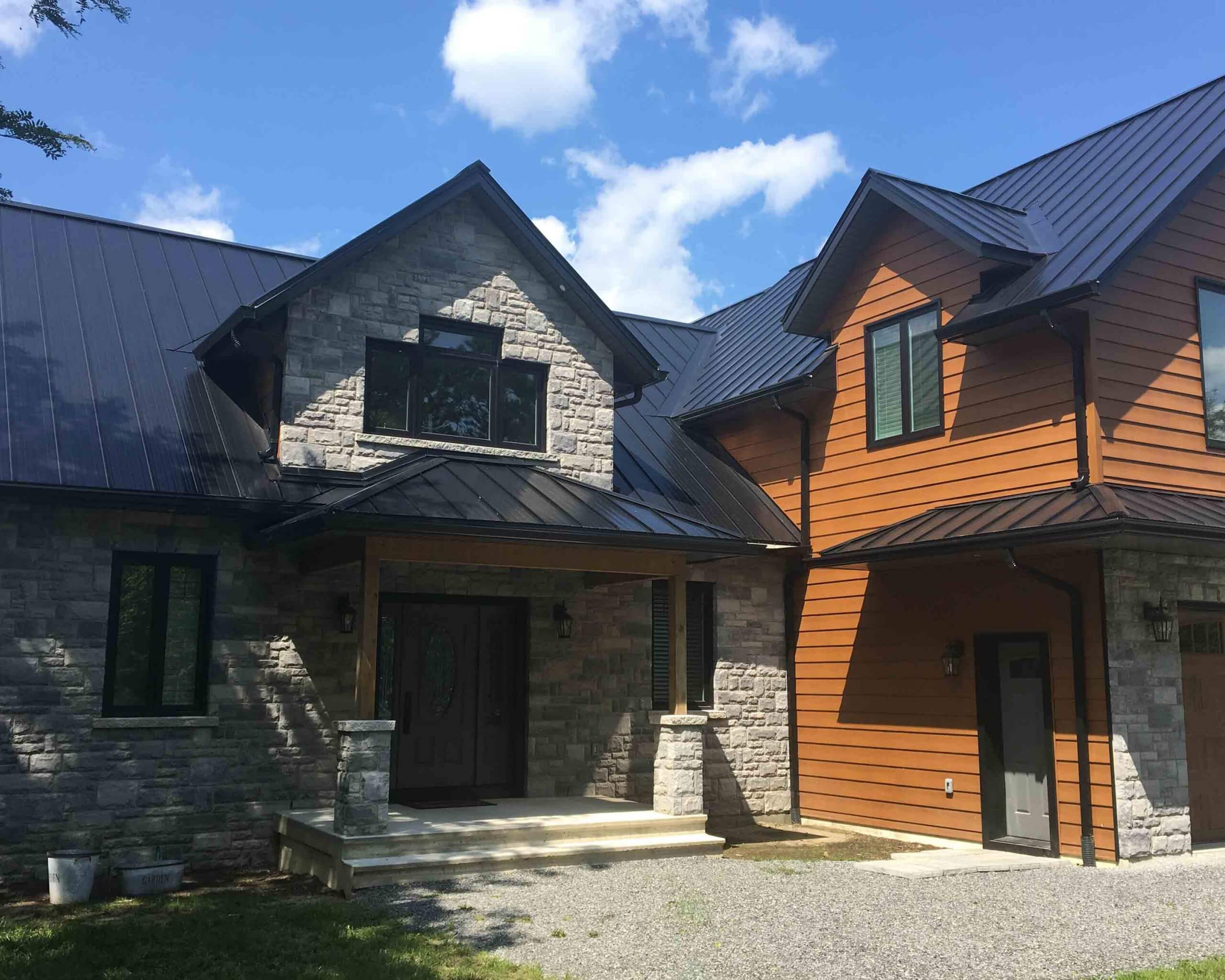 Photo courtesy of  Ideal Roofing Company