As with many home building and improvement product categories, growth in door hardware was no exception in 2021, and experts say 2022 and the years ahead will show continued demand for new hardware that combines style and utility.
According to a recent market survey conducted by Spectrum Brands Canada, the market for door hardware grew in 2021 by 33%, which Andrew Lindley, channel marketing manager at the company says makes sense amidst the stay-at-home orders and changes brought on by Covid-19. What's exciting, however, is that demand from 2022 to 2024 is also expected to grow between 10 and 12% year over year.
"People are spending more time at home, wanting to feel more comfortable, be relaxed, and are looking for those little areas that they may have overlooked in the past," Lindley says. Door hardware is one of those areas.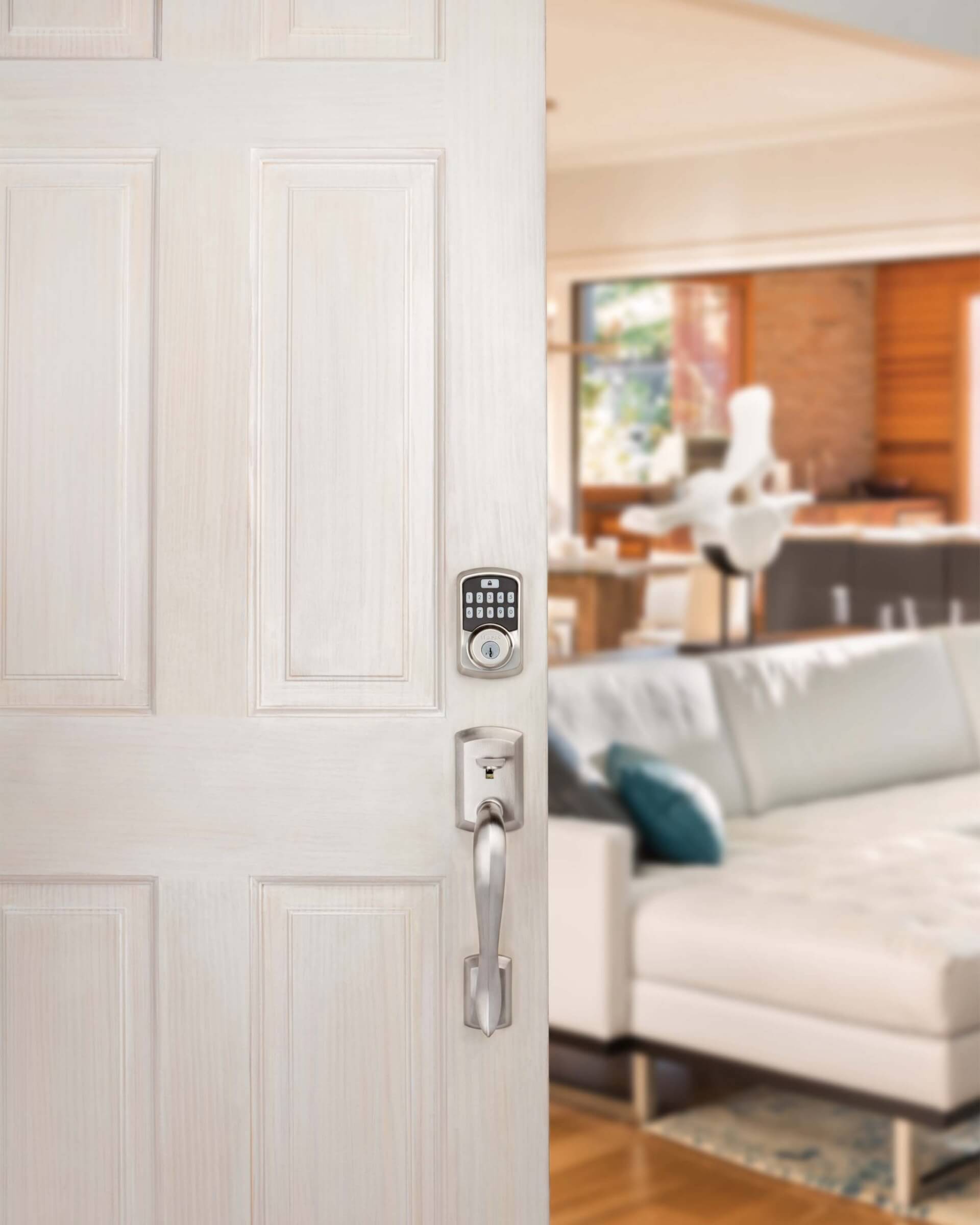 Photo courtesy of Spectrum Brands Canada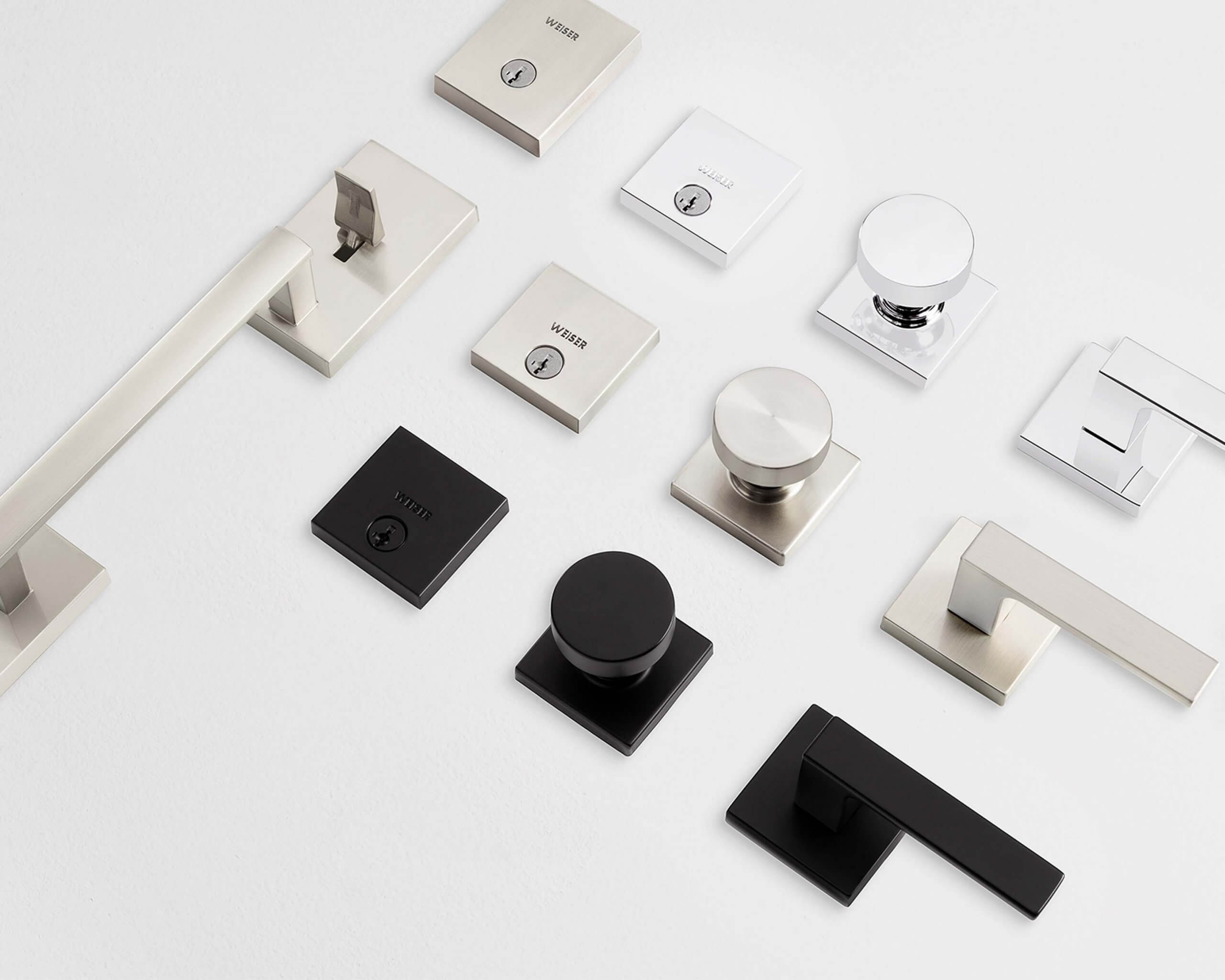 Photo courtesy of Spectrum Brands Canada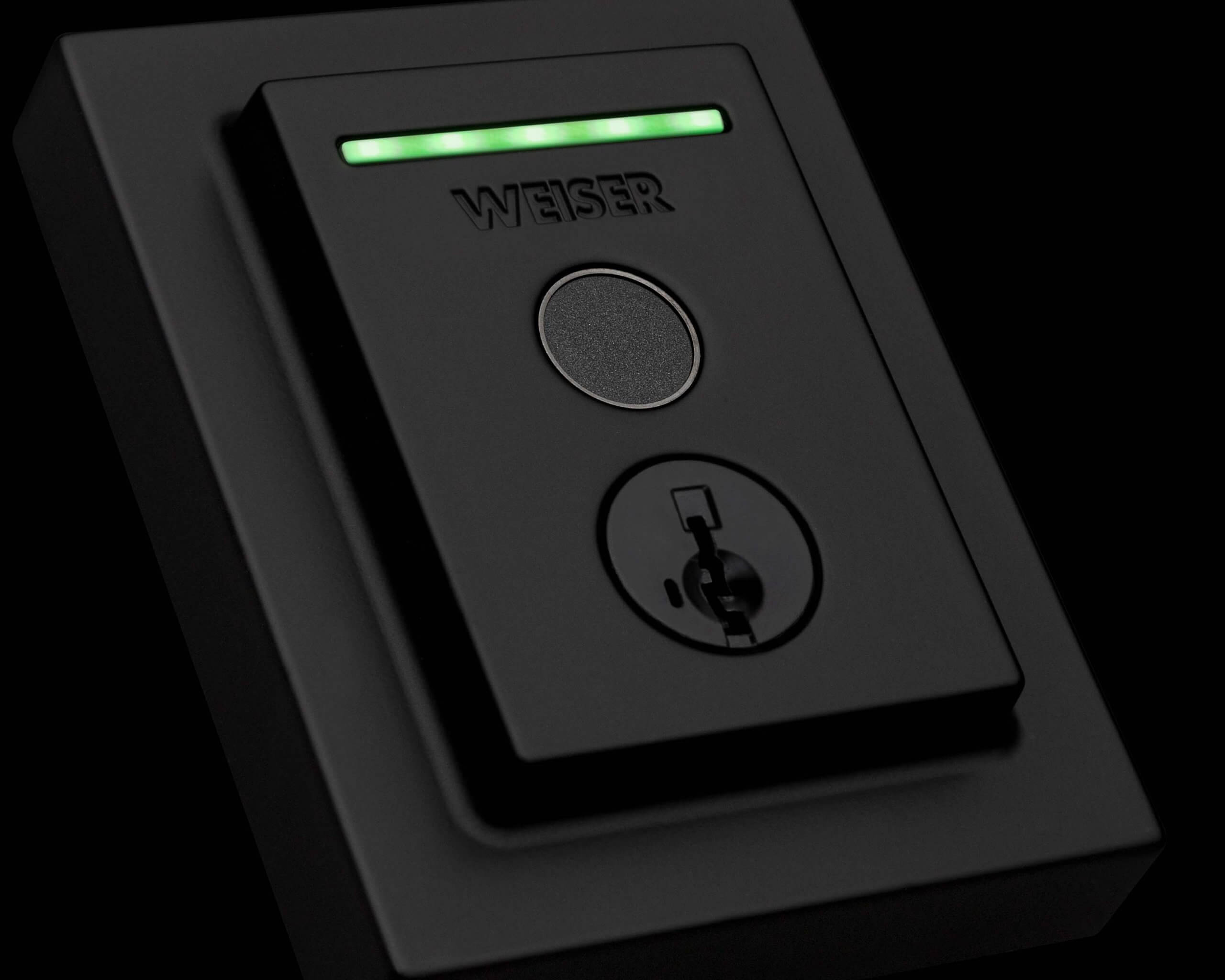 Photo courtesy of Spectrum Brands Canada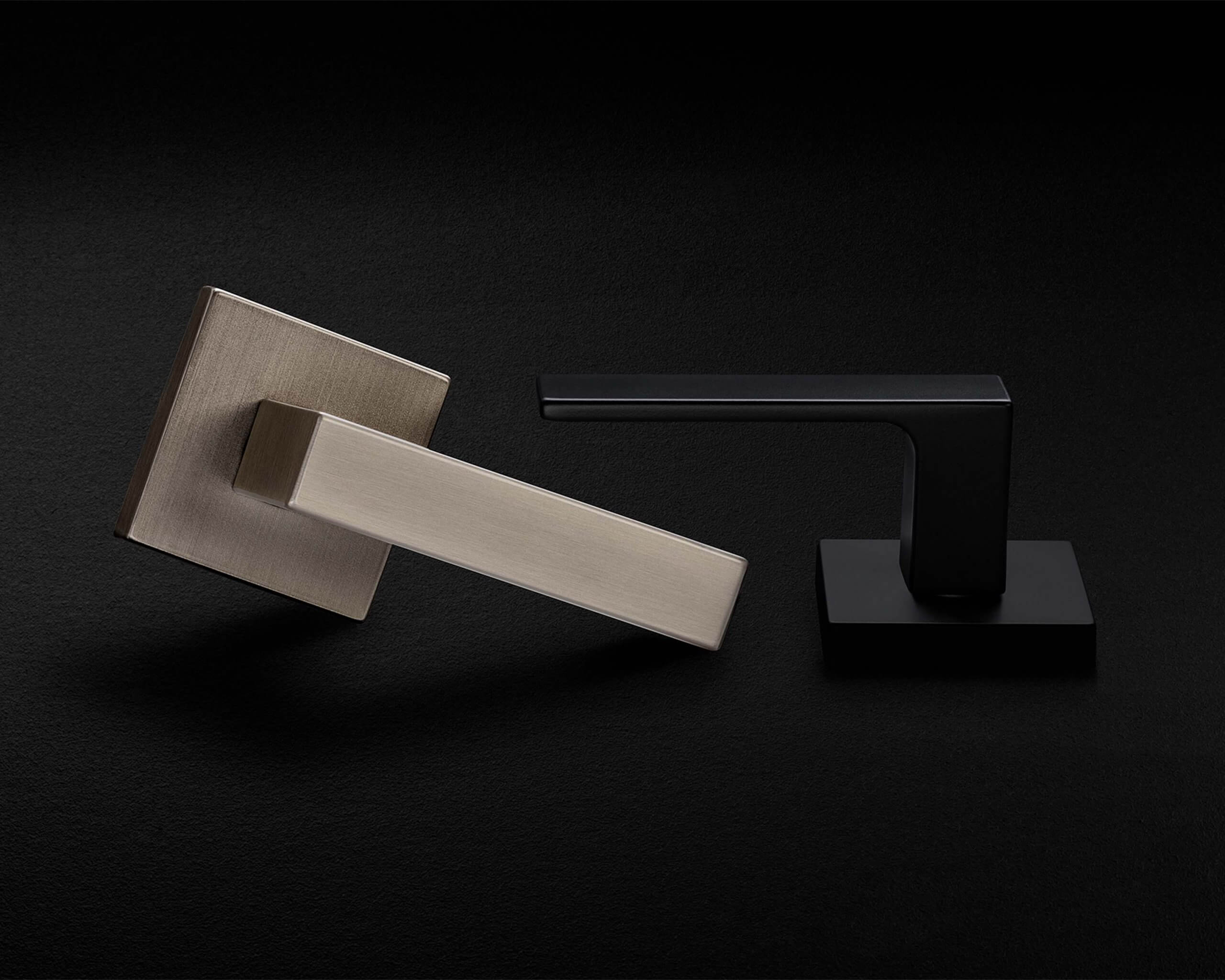 Photo courtesy of Spectrum Brands Canada
"It's something you touch so much through the day, you may not realize how much of a difference it makes," adds Brian Crouch, director of sales at Spectrum, parent company of Weiser Lock Canada. "New door hardware makes a big bang for the buck. It's one of the easier projects and yet has such a significant impact."
Door hardware is a way to raise the profile of a room or home and isn't just a utilitarian product, says Jonathan Bremer, director of LBM sales at Allegion Canada, parent company of lock manufacturer Schlage.
This use as "door candy" is something interior designers recognize, but homeowners must often be shown the impressive aesthetic difference a nominal $10 or $20 additional investment to a door system can make. Bremer says social media has helped a lot, of course.
In new construction, the ROI on upgraded door hardware is more obvious: if you're building a $750,000 home, and it can look more impressive for an extra $200, it becomes more of a no-brainer, Bremer suggests.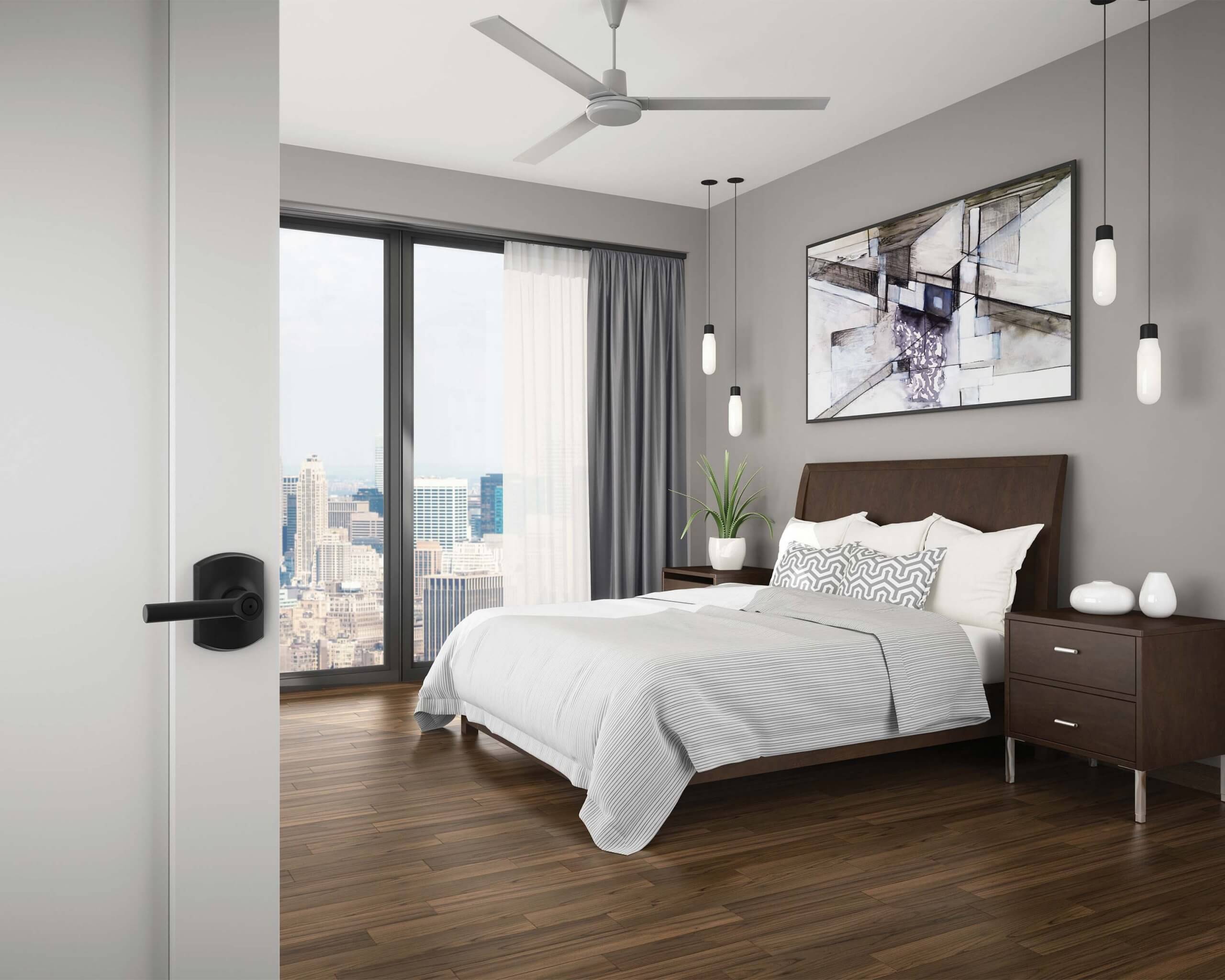 Photo courtesy of Allegion Canada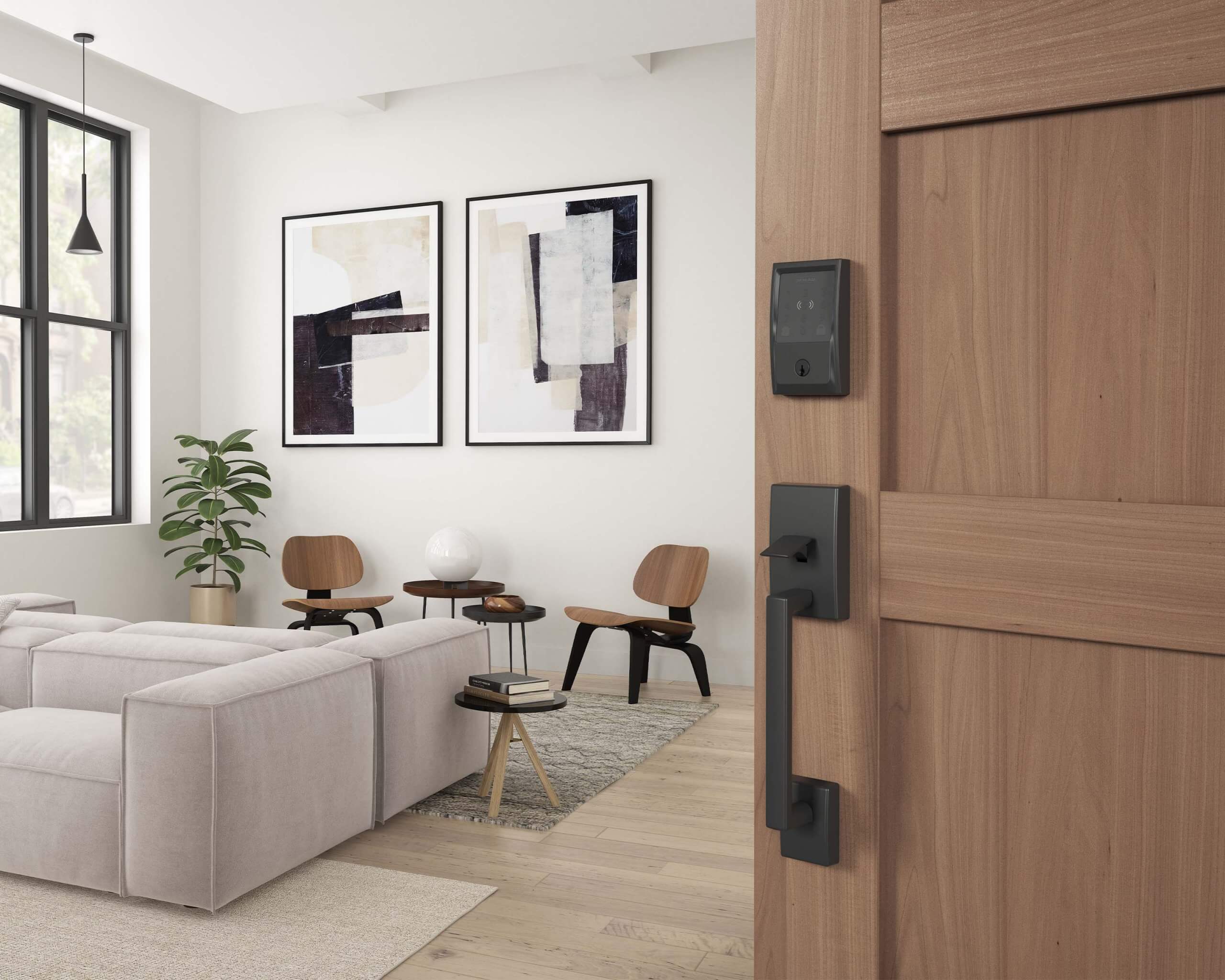 Photo courtesy of Allegion Canada
New home construction shows no sign of slowing down and is one of the reasons Lindley attributes to the ongoing growth in the product category.
Of course, today's hardware is a lot more than traditional doorknobs, locks and latches.
Shine off. The rise of matte black.
Matching décor trends across the home, one of the more popular finishes in door hardware last year and expected to continue into 2022, is matte black.
"Matte black seems to be the hottest colour out there," Bremer says. "Satin nickel was always the standard for residential, but now we're seeing matte black, we're seeing it dip into it. We thought it would take away from the bronze, but it's taking away from satin nickel."
Perhaps one of the most surprising trends Bremer is seeing is matte black hardware on a black painted door. While it resulted in much debate at home, after his own investigation Bremer saw how well it can work. "I thought, a black door then silver handle. But after looking at the trend online, I'm changing all my hardware to black."
"It's a preference. It all still comes down to homeowner preference. We still sell a lot of silver for black doors, but it's a growing trend." He says matte black is particularly popular with multi-unit and commercial construction where interior decorators are leading the charge.
Lindley echoes that matte black is growing in popularity, attributing it to the growth design themes of black faucets (and vice versa), black trim, and to contrast white furniture and light natural wood taking off throughout rooms.
"Satin nickel has been number one for a long time, we saw it used in modern trends. Polished chrome has had a pretty strong but shorter run, and now we're seeing matte black emerge," Lindley says.
Satin brass, sometimes dubbed a gold finish, is also gaining popularity with some of today's homeowners. Bremer says it's starting to gain traction, especially when matching it with plumbing fixtures, kitchen cabinetry and lighting. Lindley says that the colour is currently "flirting around the outskirts" with some popularity but has not quite hit the mainstream.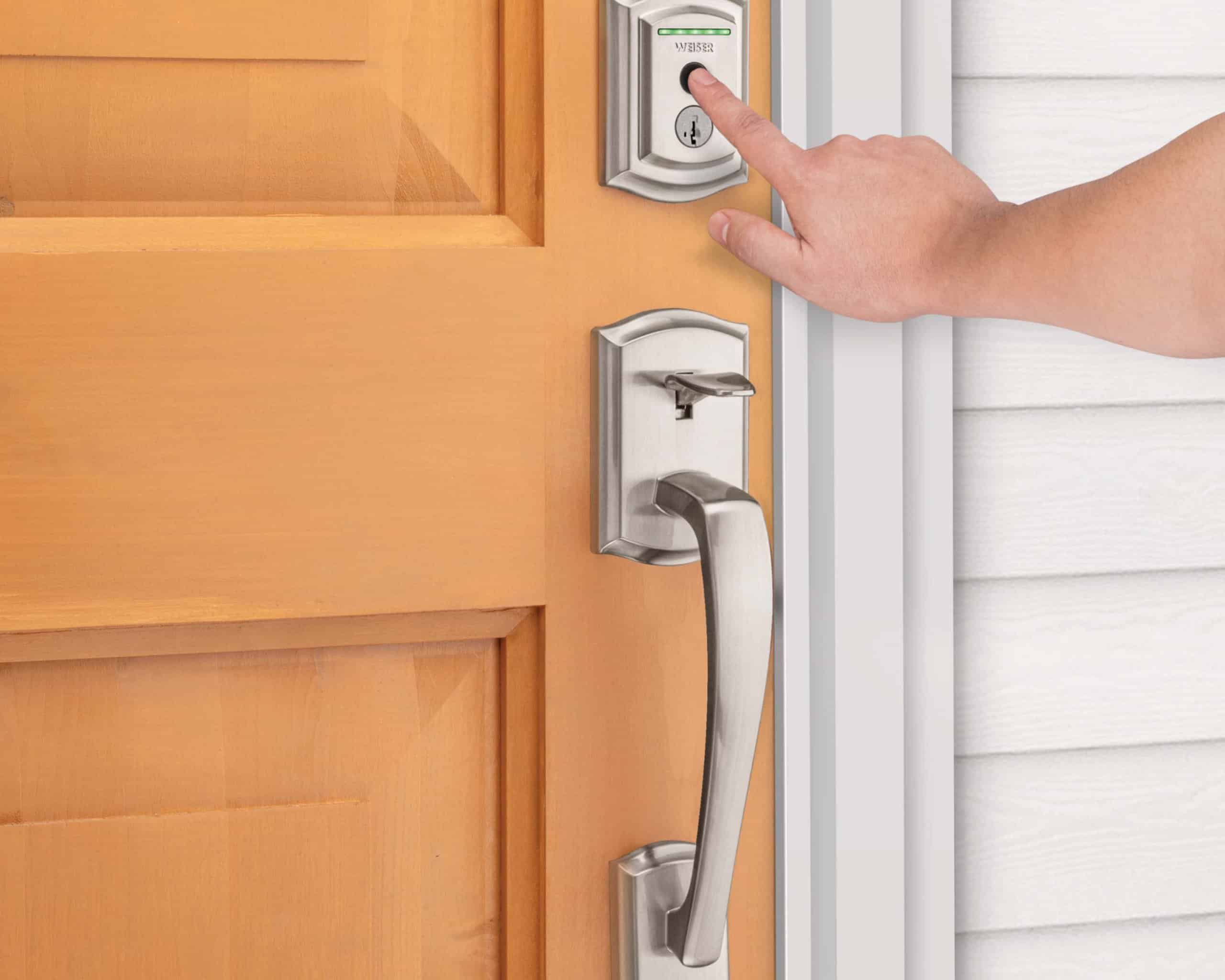 Photo courtesy of Spectrum Brands Canada
Get smart
Connected and smart locks continue to grow in popularity for homeowners but have faced some challenges in recent months, namely the pandemic-induced shortage of silicon chips.
Bremer says Allegion is facing the same challenges manufacturers across the board when it comes to the supply of the chips that are a critical component to adding Wi-Fi capabilities to locks (and other products).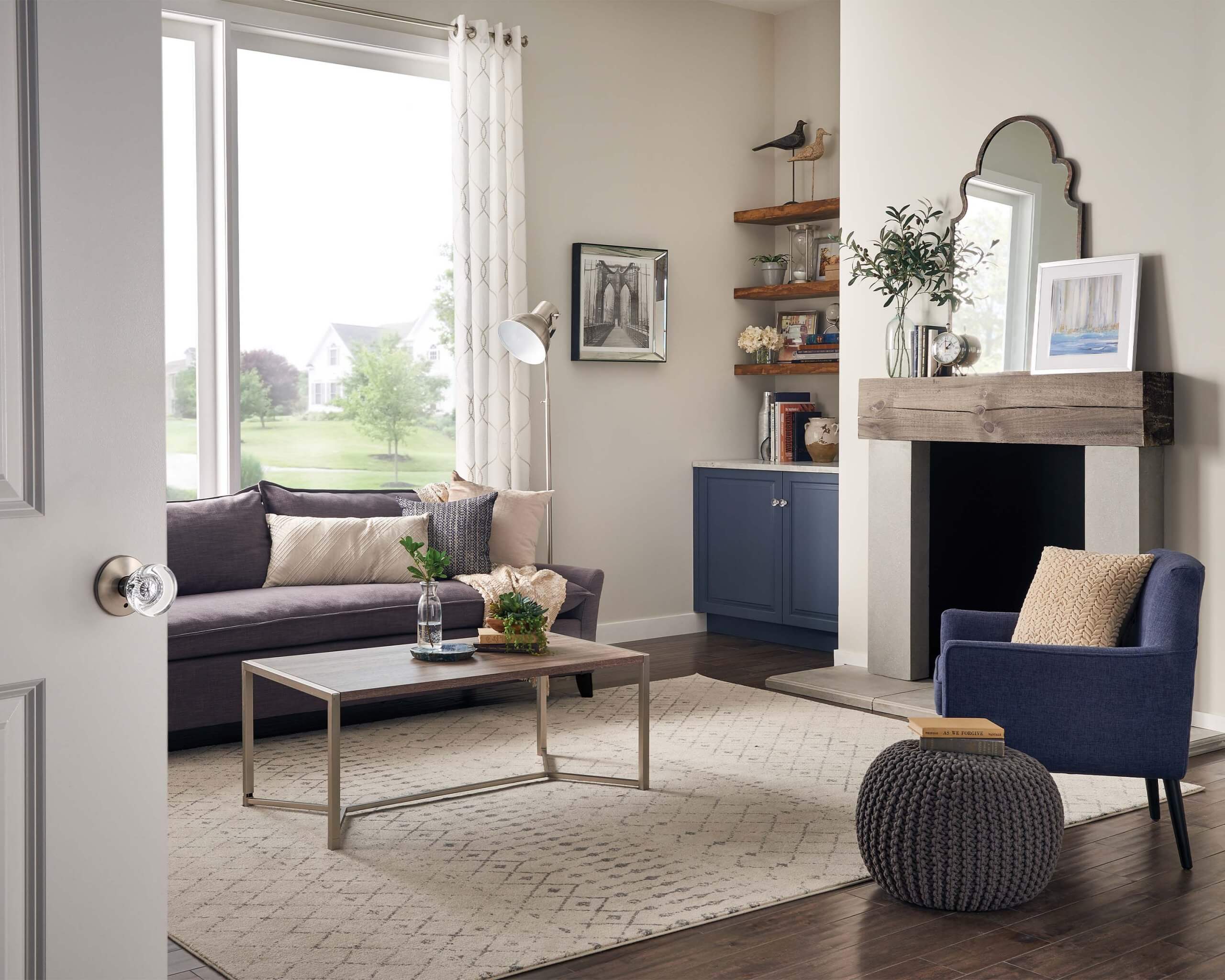 Photo courtesy of Allegion Canada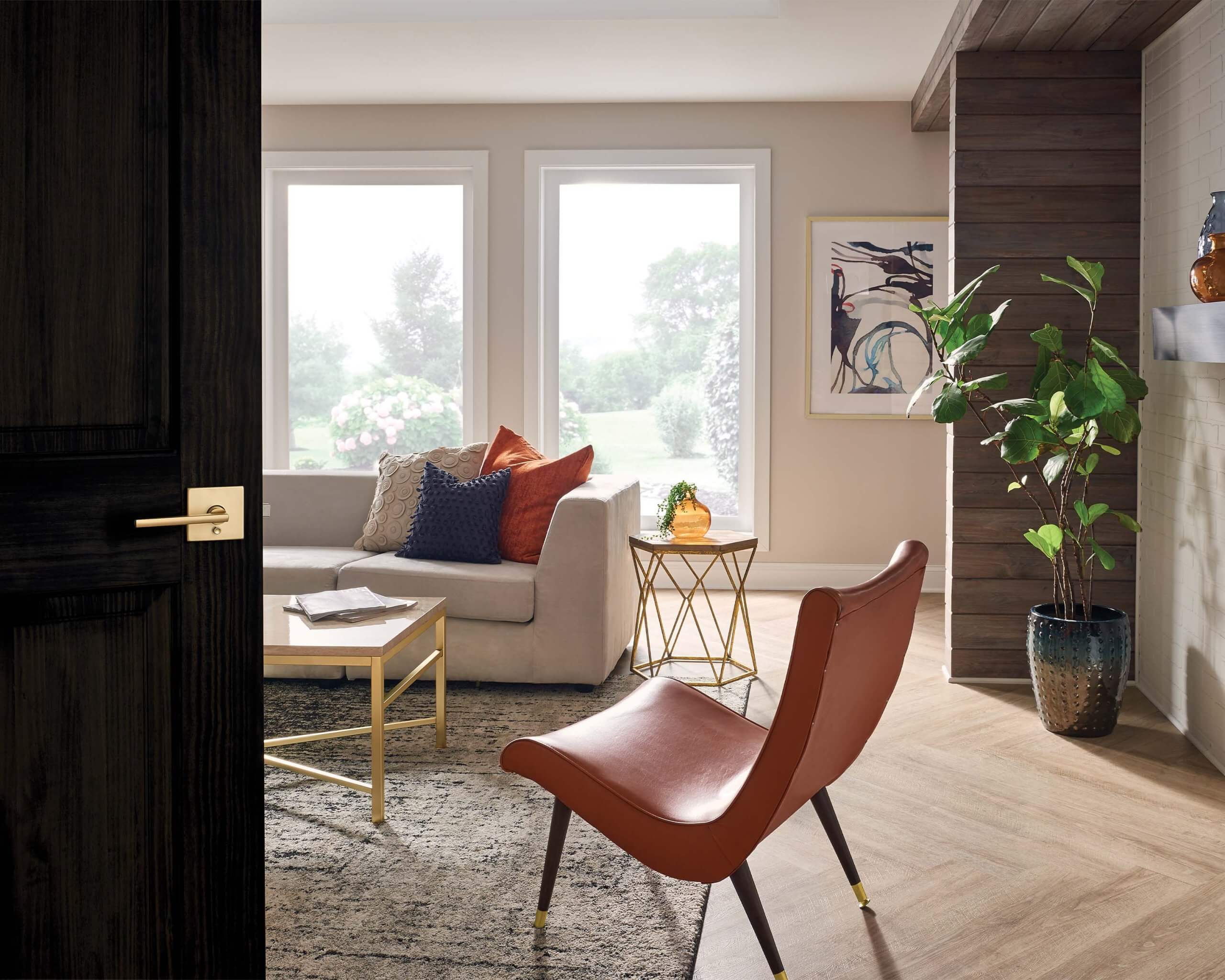 Photo courtesy of Allegion Canada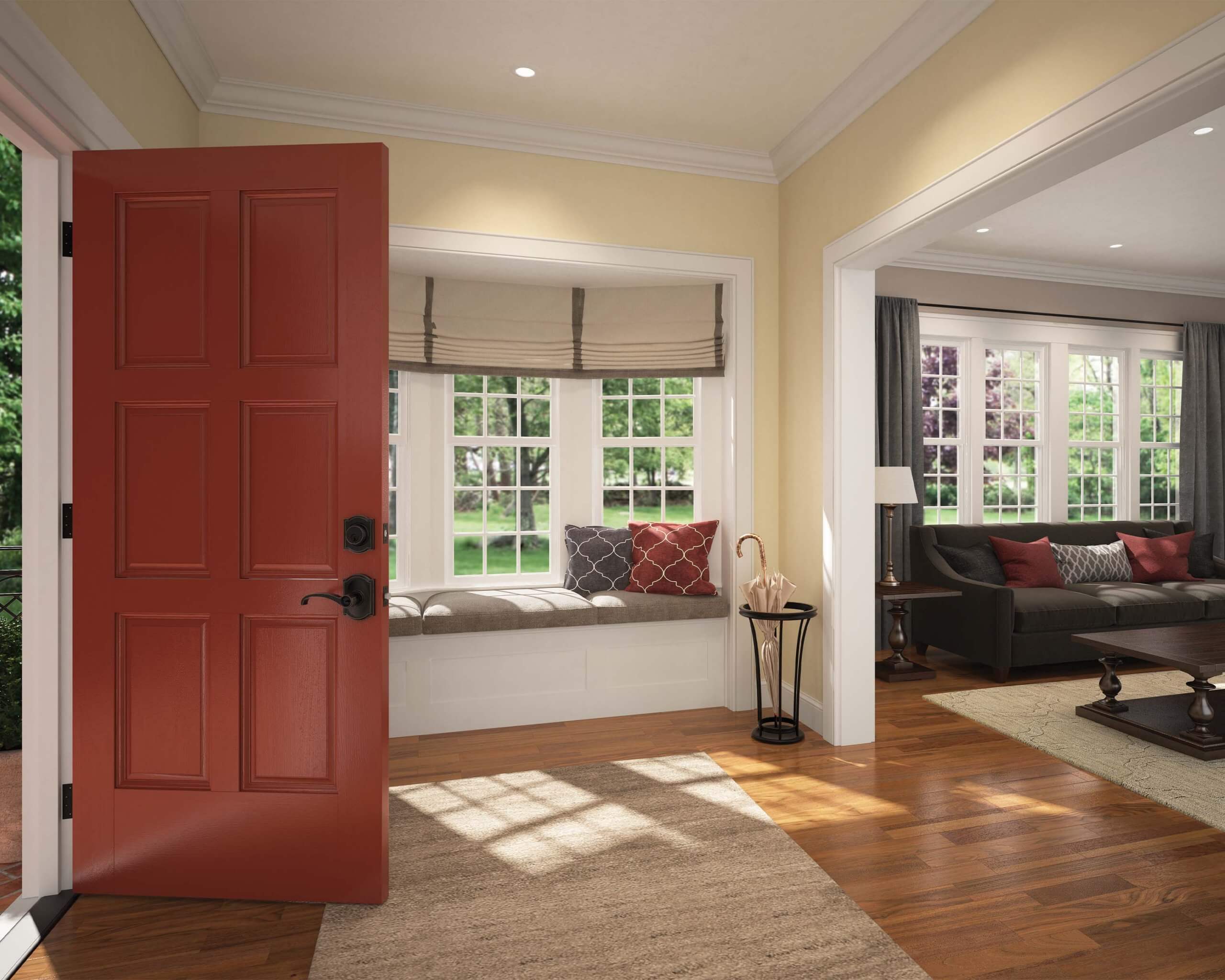 Photo courtesy of Allegion Canada
Still, the demand is high, prompting some to look at less recognized vendors, and bringing new players into the lock market. Of course, technology is often an area homeowners research their choices heavily and selecting a little-known lock vendor could reflect poorly on a contractor's reputation.
Lindley concurs that the market for connected locks continues to grow, despite supply chain challenges. "Homeowners are feeling more comfortable with smart home technology, its connected pieces (such as locks), and controlling all their devices from one hub."
"It's been a challenge over the past year with the semi-conductor shortage across all industries, but we're still seeing exponential growth and a continued shift."
Crouch adds, that electronic locks add elements of security many don't initially consider, such as temporary or situational access. For example, homeowners don't need to provide spare keys to contractors, cleaners or visiting relatives, but can easily give them (or withdraw) specified limited-time access.
Of course, being "smart" isn't always about being electronic. Levers, which are easier to use than doorknobs — especially in aging communities — are on the increase in new construction in some areas of Canada, Bremer notes.
"This is something you use every day, you need it to work smoothly and be dependable, but at the same time, there's nothing wrong with wanting it to look nice as well. It's two birds with one stone." —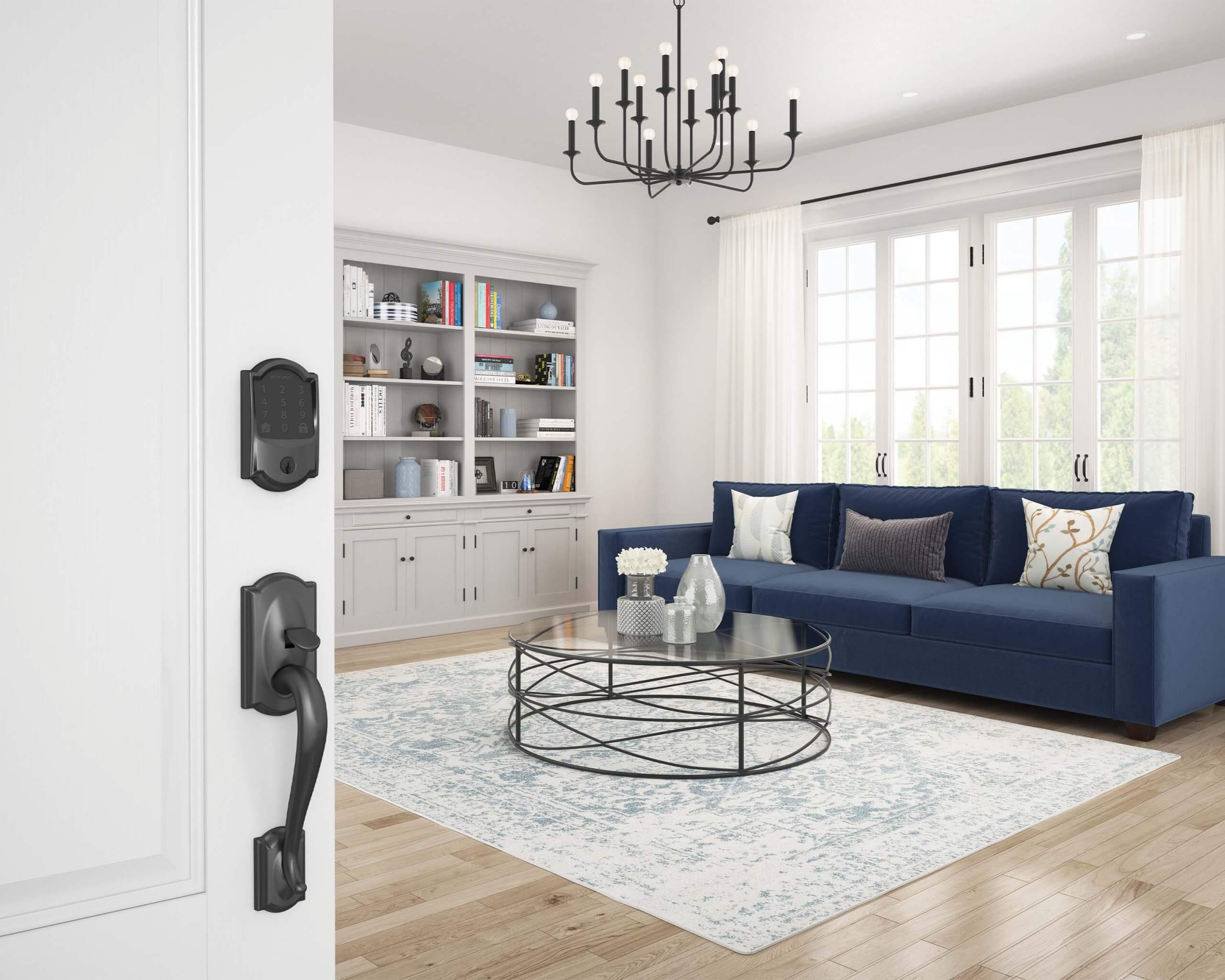 Photo courtesy of Allegion Canada