A home's mouldings make a major impact on its look and feel, and while sleek modern contemporary décor continues to be popular, some in the industry are seeing ways that homeowners are beginning to look outside the box.
"We are continuing to see a mix of cost-effective flat stock modern mouldings in residential builds, as well as the re-emergence of maximalism in more custom homes," says Courtney MacKay, Co-owner, at Moulding Warehouse.
MAXIMALISM: MORE IS MORE
A reaction to the minimalist approach, maximalism is an aesthetic that emphasizes adding more of the things you love, rather than less. As a home décor trend, it promotes bolder and hard-to-miss expressions using repetition, patterns, intricate details and unique properties.
"Where minimalism was once the norm with white everything, blank walls and sleek lines, maximalism brings a love of ornate detailing, bright pops of colour, and a cozier homey feel," says MacKay.
"In terms of mouldings, this translates to a move from the plain flat stock mouldings and shiplap — although loved and still popular — to customers having more fun with profiles, reintroducing crown detailing, coffered ceilings, large baseboards, as well as accent walls adorned with panel mouldings. It's a fun change to see in the industry."
She says that while the Moulding Warehouse isn't introducing new products currently, this trend means they find themselves reintroducing more detailed moulding profiles that are becoming more popular again.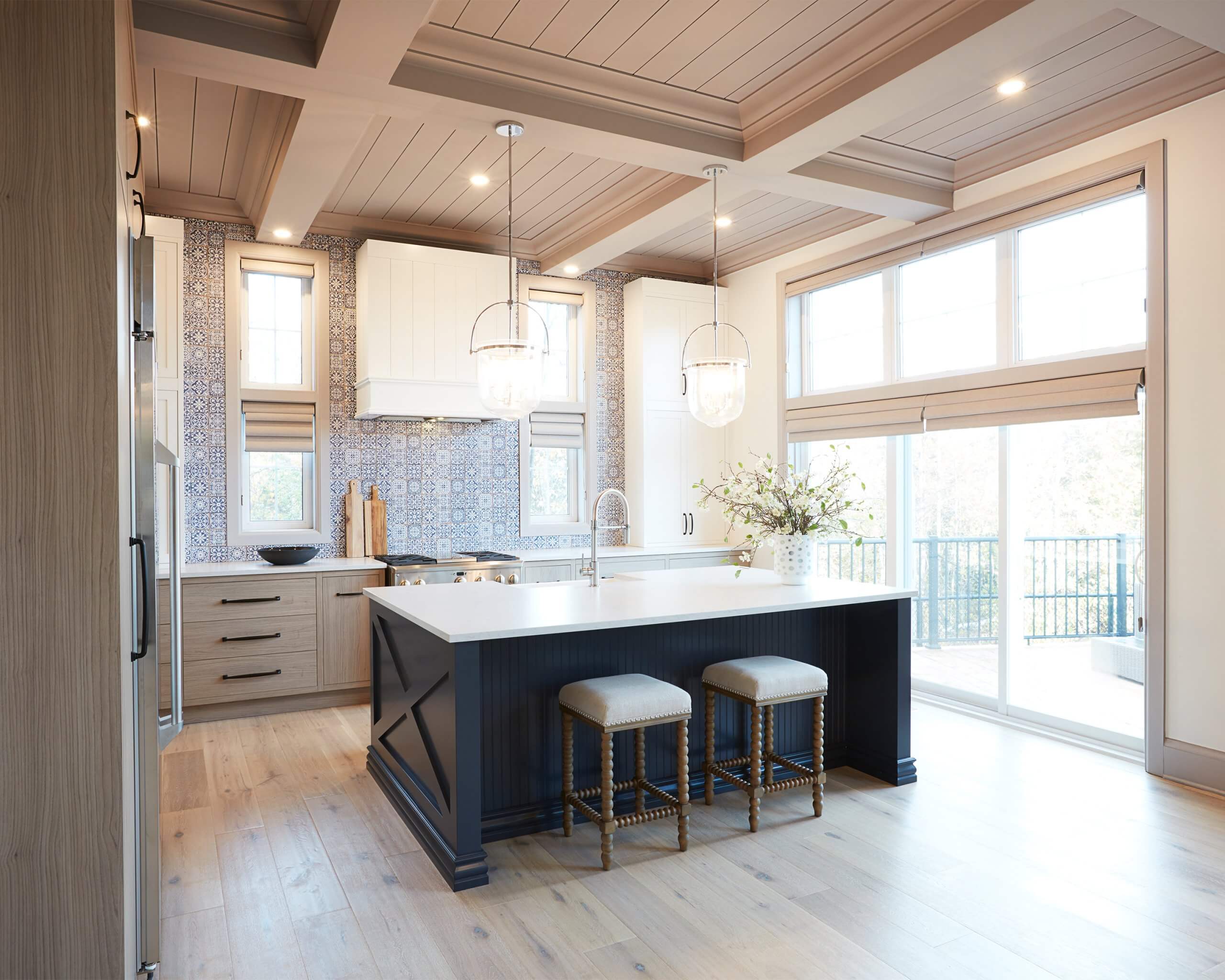 Photo courtesy of Alexandria Moulding 
GETTING CREATIVE WITH WALL FEATURES
It's not brand new, but homeowners are becoming bolder in their use of moulding to create wall features to decorate (or create) accent walls.
Before the COVID-19 pandemic, "We were well into some new trends that involved a lot of wall features, like shiplap, all walls or ceiling finishes, and sometimes just a feature wall," says Donna Gerrits, Vice President of Sales and Marketing, Alexandria Moulding. "We call that surfaces at Alexandria — we have a brand called Surfaces that includes all of our various wall applications."
It's a trend that remained popular throughout the past year, and she expects will continue to be. The market may have seen fewer changes in trends, due to supply chain challenges. Of course, those challenges are starting to become fewer.
"We're back," Gerrits says, referring to the market excitement around improved supply chains, increase in the release of new products — many focused on feature walls — and how prepared companies like Alexandria are with the high level of stock needed and the social media marketing to support it.
She points to the emerging trend of having colours. "Feature wall profiles were mostly always white, and they still are heavily white, but you're starting to see a lot more colours, and some are nice bold colours."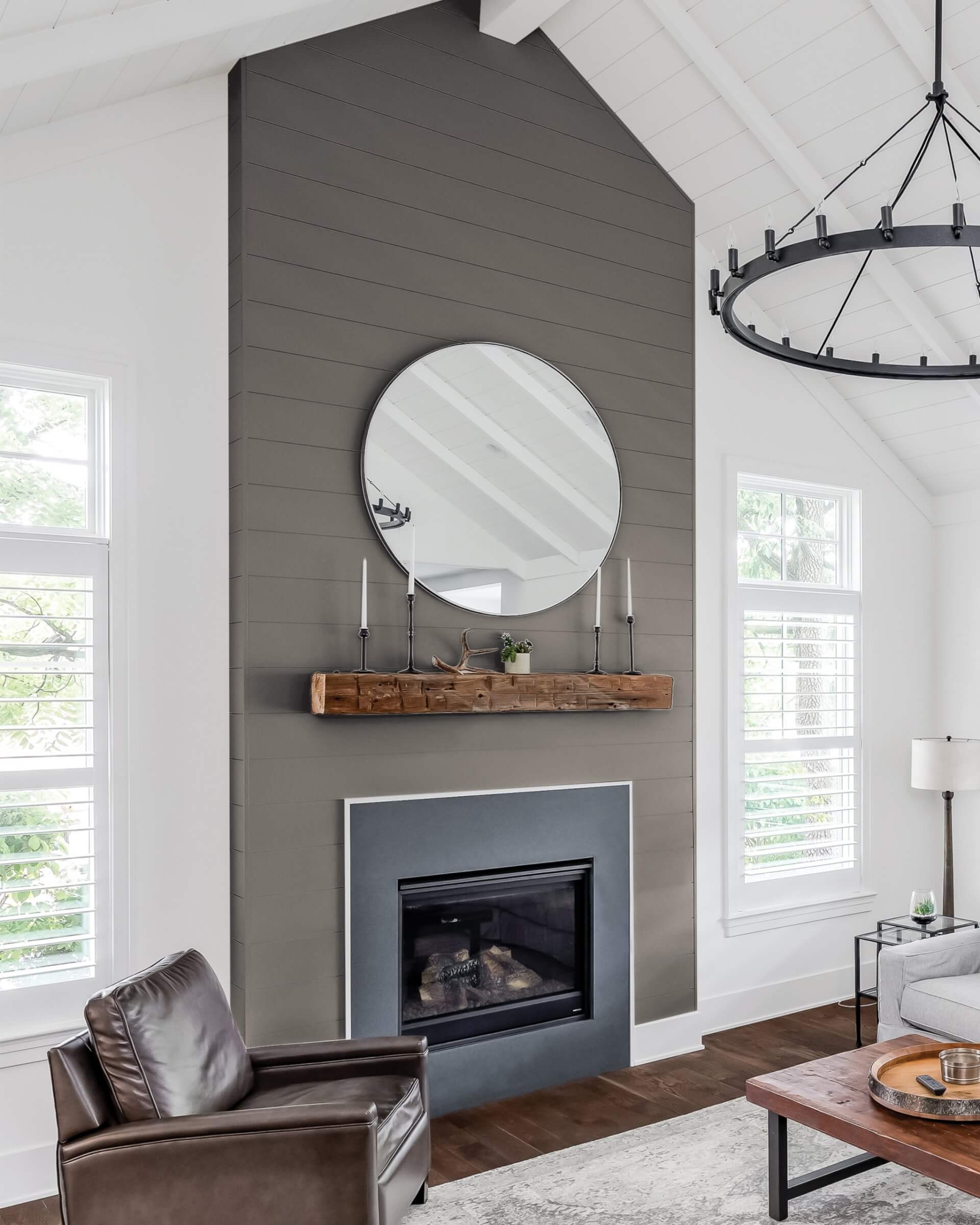 Photo courtesy of Alexandria Moulding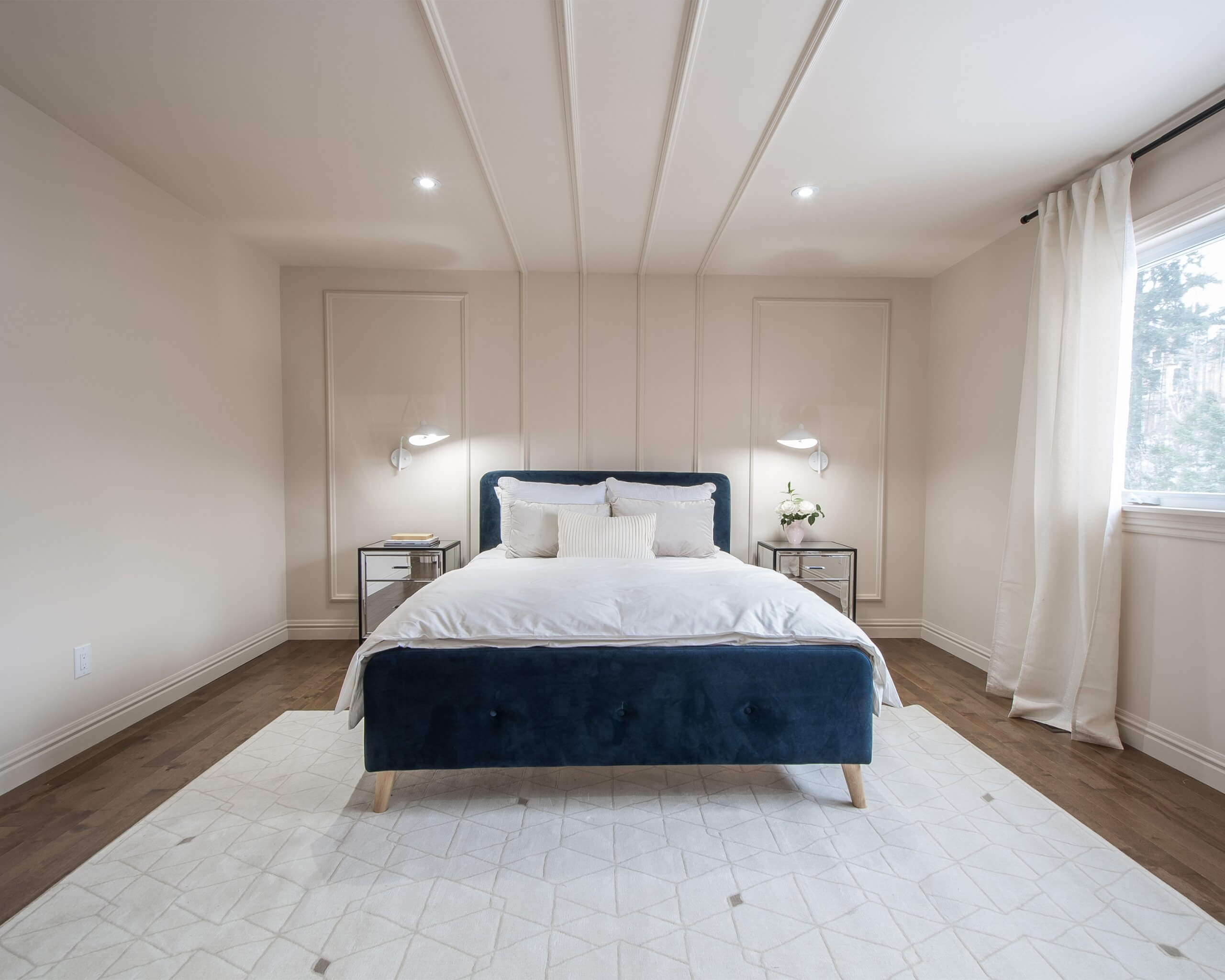 Photo courtesy of Moulding Warehouse 
ARE SUPPLY CHAIN ISSUES A THING OF THE PAST?
MacKay says supply chain issues are still alive and well, but that she sees "a light at the end of that tunnel."
"I think as long as we educate our customers and they educate their clients on realistic timelines, we can all avoid disappointments," she says. "It's going to continue to be crucial that decisions are made long before deadlines approach. Communication is key!" she says.
"It may be wishful thinking, but I think for the most part after the last few years, we have turned a corner on that issue."
As travel and entertainment activities have picked up in 2022, Gerrits says there has been a slight lull in foot traffic and DIY shoppers, it is poised to be a busy fall for mouldings and the contractors that install them. Perhaps not as busy as during pandemic lockdowns or public health measures, but at the same time more manageable for contractors and suppliers.
"Some new constructions have been delayed because there are still some supply issues out there, for example, windows have some long lead times," she notes. "I think we're in for a busy fall. I think people will move back inside and finish up projects that they started; one project leads to another."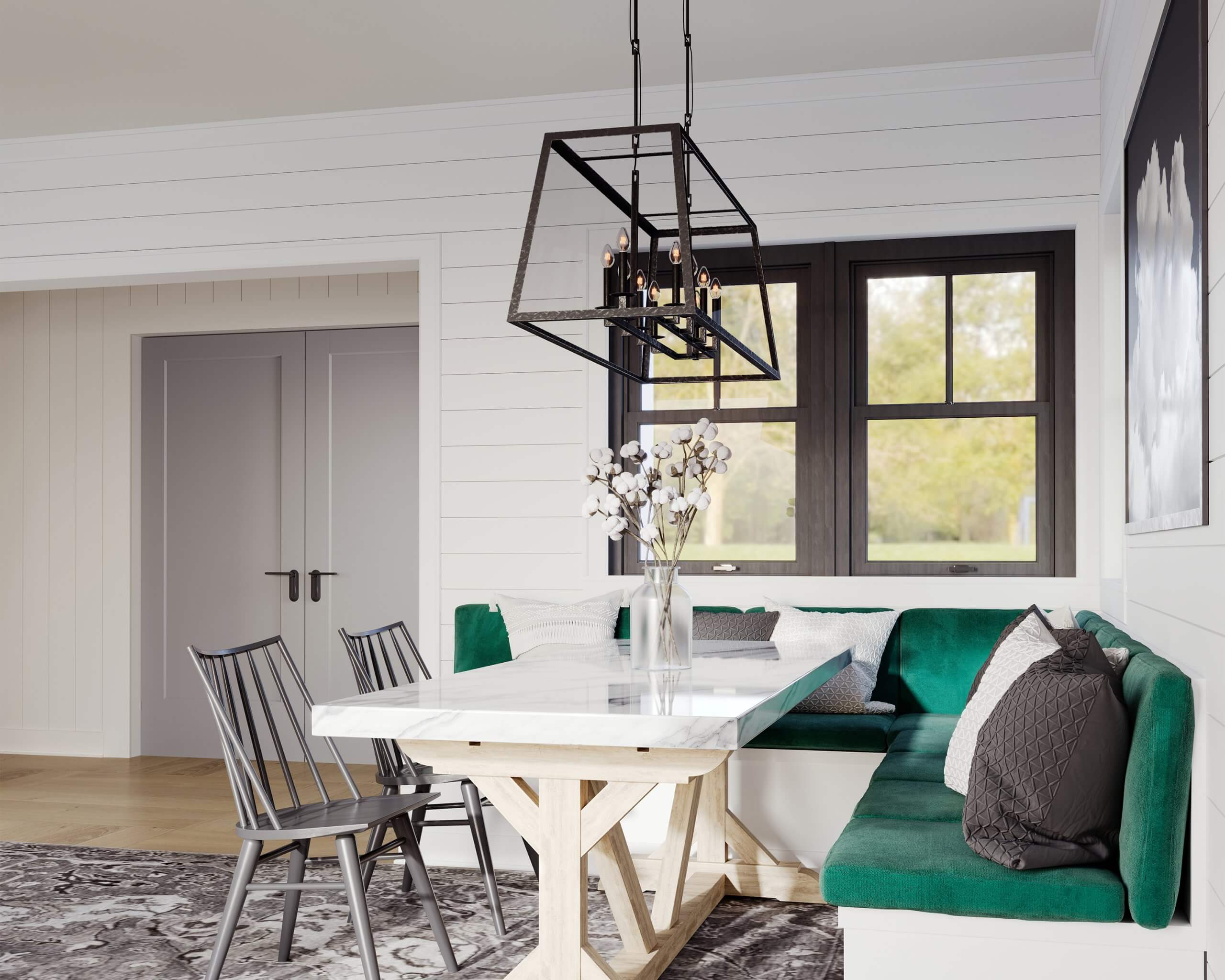 Photo courtesy of Metrie 
EASIER INSTALL TO TAKE ON MORE JOBS
Of course, materials aren't the only thing that has been in shorter supply in the past years, but skilled labour has also been hard to find.
That's where pre-painted mouldings, like those offered by Metrie become a real benefit, says Dave Ludolph, Channel Marketing Manager for Canada at Metrie. He says his company has been seeing an increase in the demand for its Metrie Complete pre-finished mouldings and trim, which it produces in popular profiles and lengths that mirror its primed products.
"Benefits we see are obviously around quality. It is factory finished, and it's in a Polar White finish. Ours has a non-metal marking coat applied, so great for being on the job site, getting scratched up or dinged up with tools," Ludolph says. "We also have flex-additives added to our paint, so it can bend and move around on site, and the finish will last and won't crack."
He adds that UV inhibitors prevent the yellowing that can happen with some painted products over time.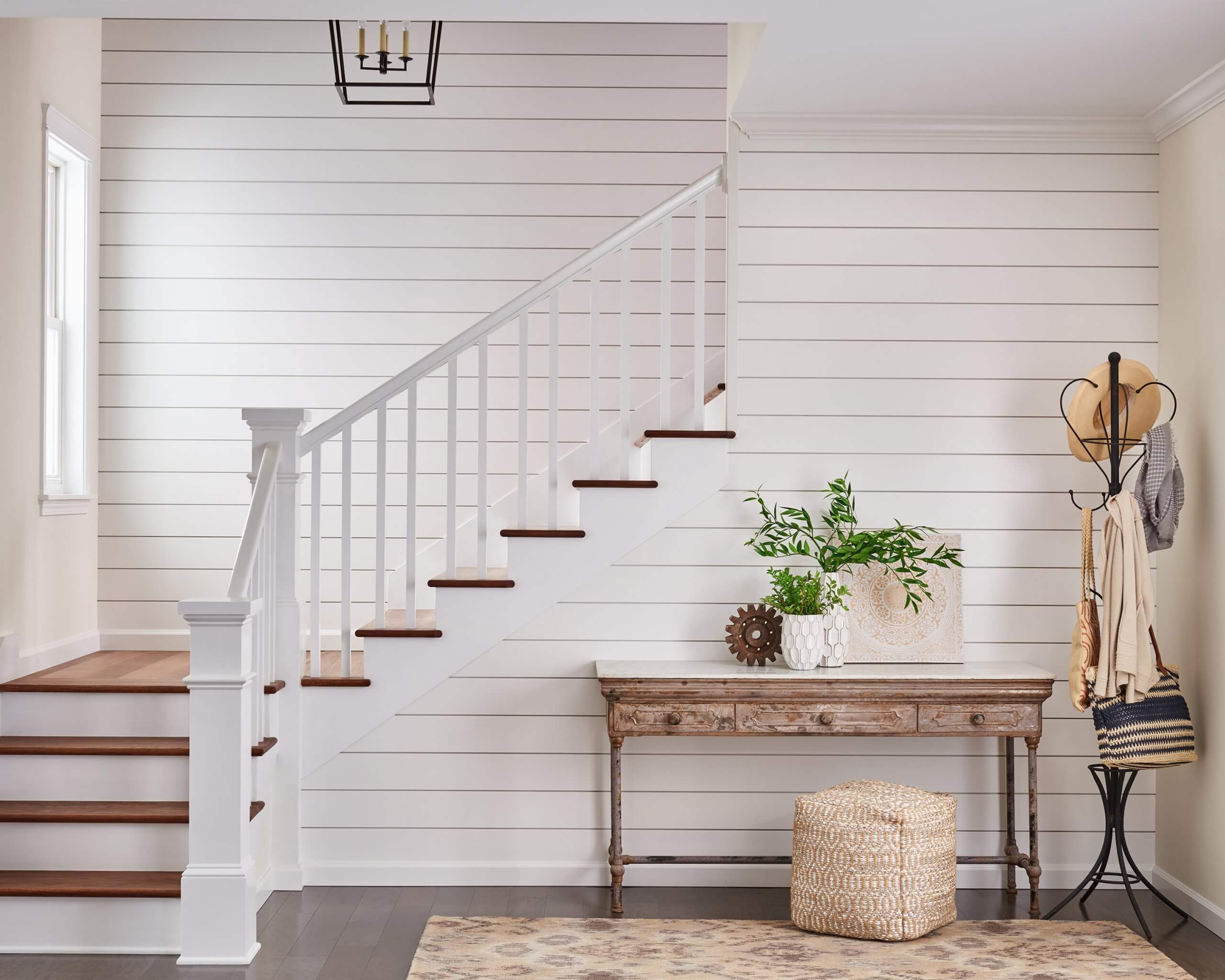 Photo courtesy of Metrie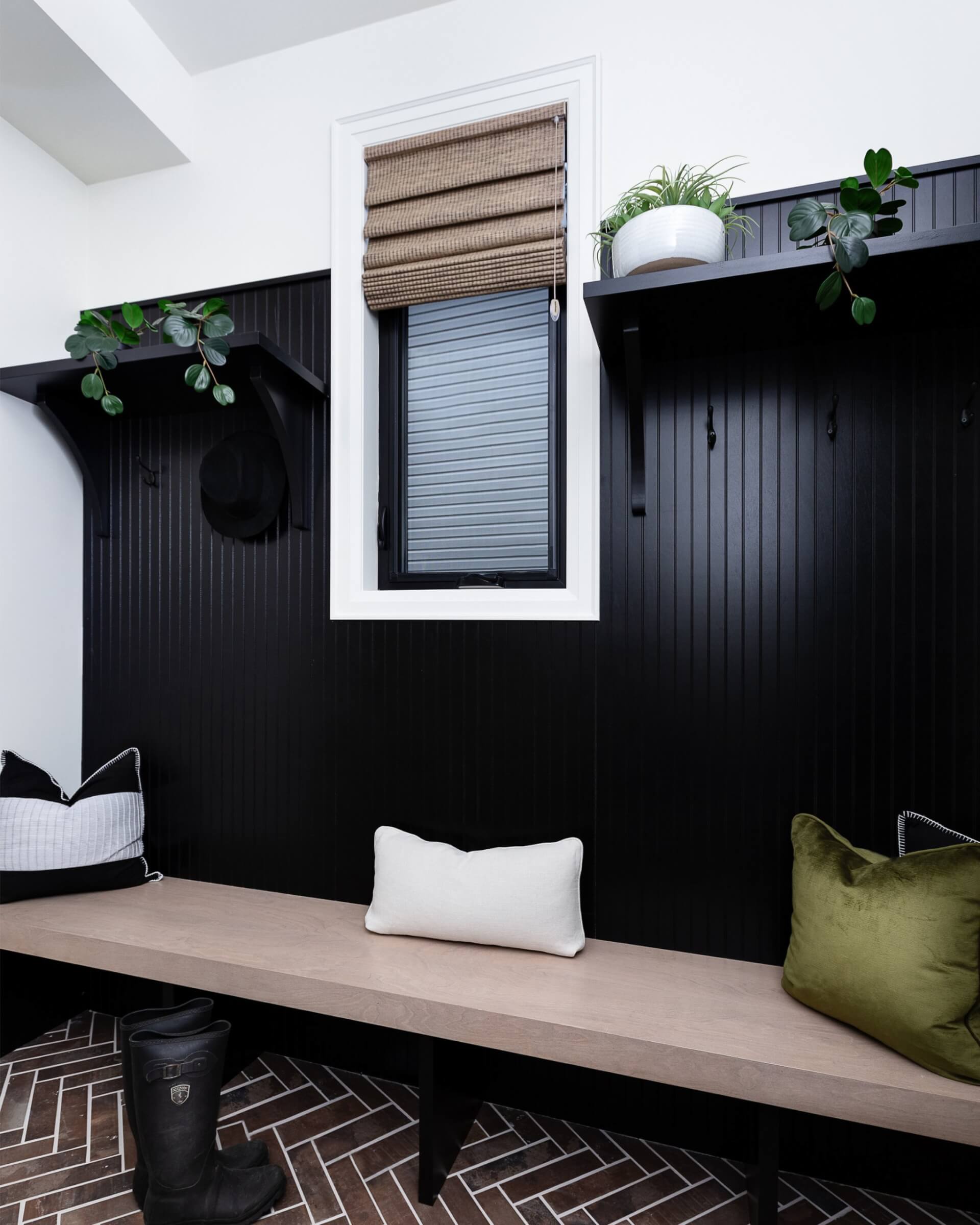 Photo courtesy of Alexandria Moulding
RENOVATIONS AND NEW BUILDS STILL GOING STRONG
During the height of the pandemic, the mouldings market saw growing interest alongside the broad increase in home renovations. Experts say they are still seeing strong interest from homeowners, although some point to a dip from 2020 and 2021 levels.
"I'm an eternal optimist, it may not get as busy as it did during COVID, but I think it's going to still be very steady and it will be far better than what it was pre-COVID," Gerrits says.
It's a sentiment echoed by MacKay: "We have seen homeowners continue to renovate their homes despite the lifting of restrictions in our area," she says of her home province of Nova Scotia. "We've definitely seen a decrease from the boom that happened in 2020 and 2021, but a desire to have the home of your dreams remains constant in our area."
She also notes that as housing builds continue to meet the growing numbers of newcomers, the demand for her company's products grow in parallel. "I don't see that changing in the near future, at least in our province."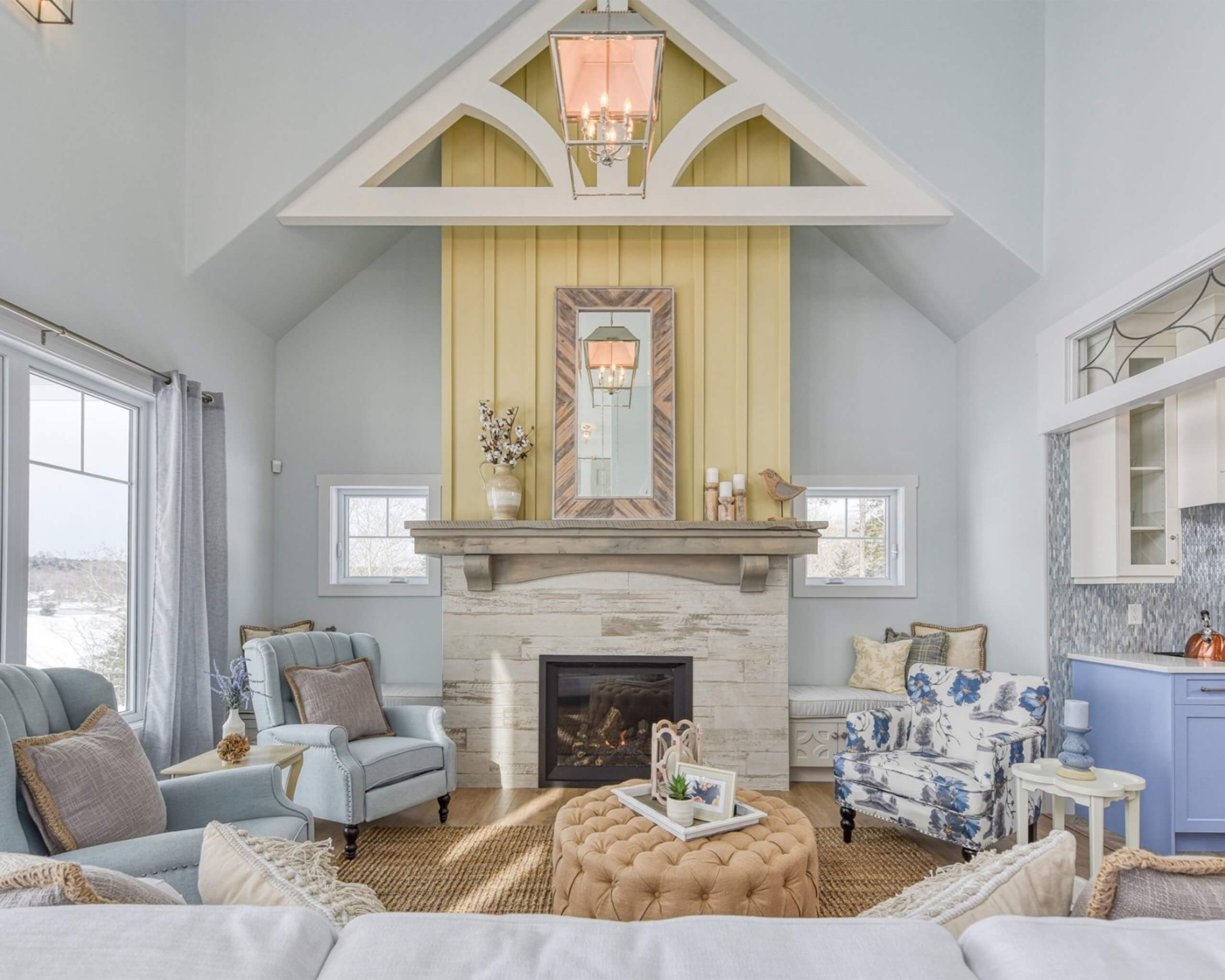 Photo courtesy Moulding Warehouse 
NEW STYLES AHEAD
Style preferences are different across regions and markets in the country, Ludolph notes; however, some trends can be seen. He says Metrie is seeing the contemporary straight line look popular a few years back a little more often lately.
The company developed its Option {M} line of mouldings (and doors) in 2017 designed to provide the most popular designs in North America based on analytics and research. "We took our product lines and curated the profiles to match those design trends to try to simplify the process for contractors and homeowners," he says. "You walk into a hardware store today, and it's just a sea of white and it was difficult, and people would lose their confidence and end up with something they don't want."
In January of 2023, Metrie will be launching two new styles as part of that series "that will take on the most on-trend fashions that people are searching for." –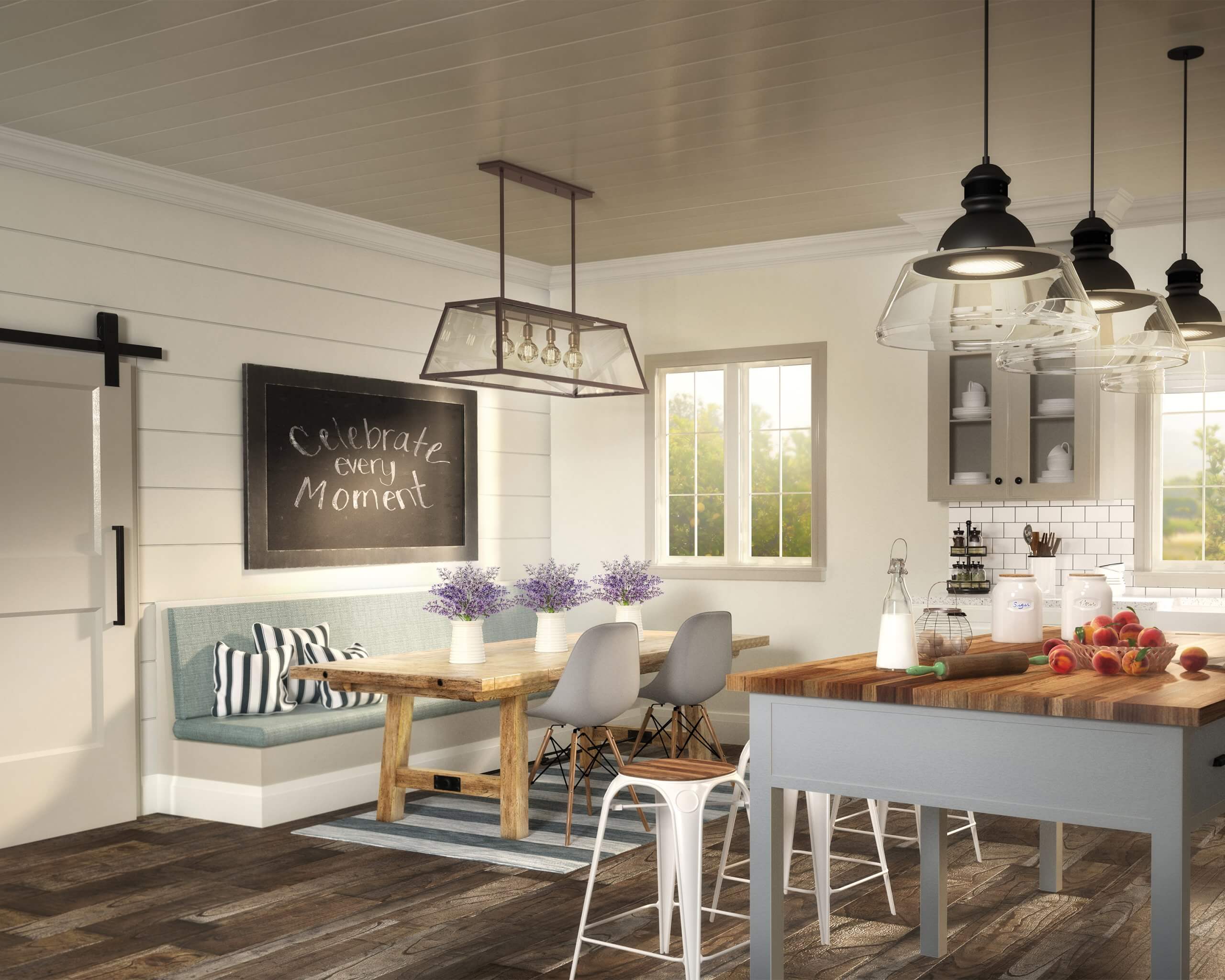 Photo courtesy Metrie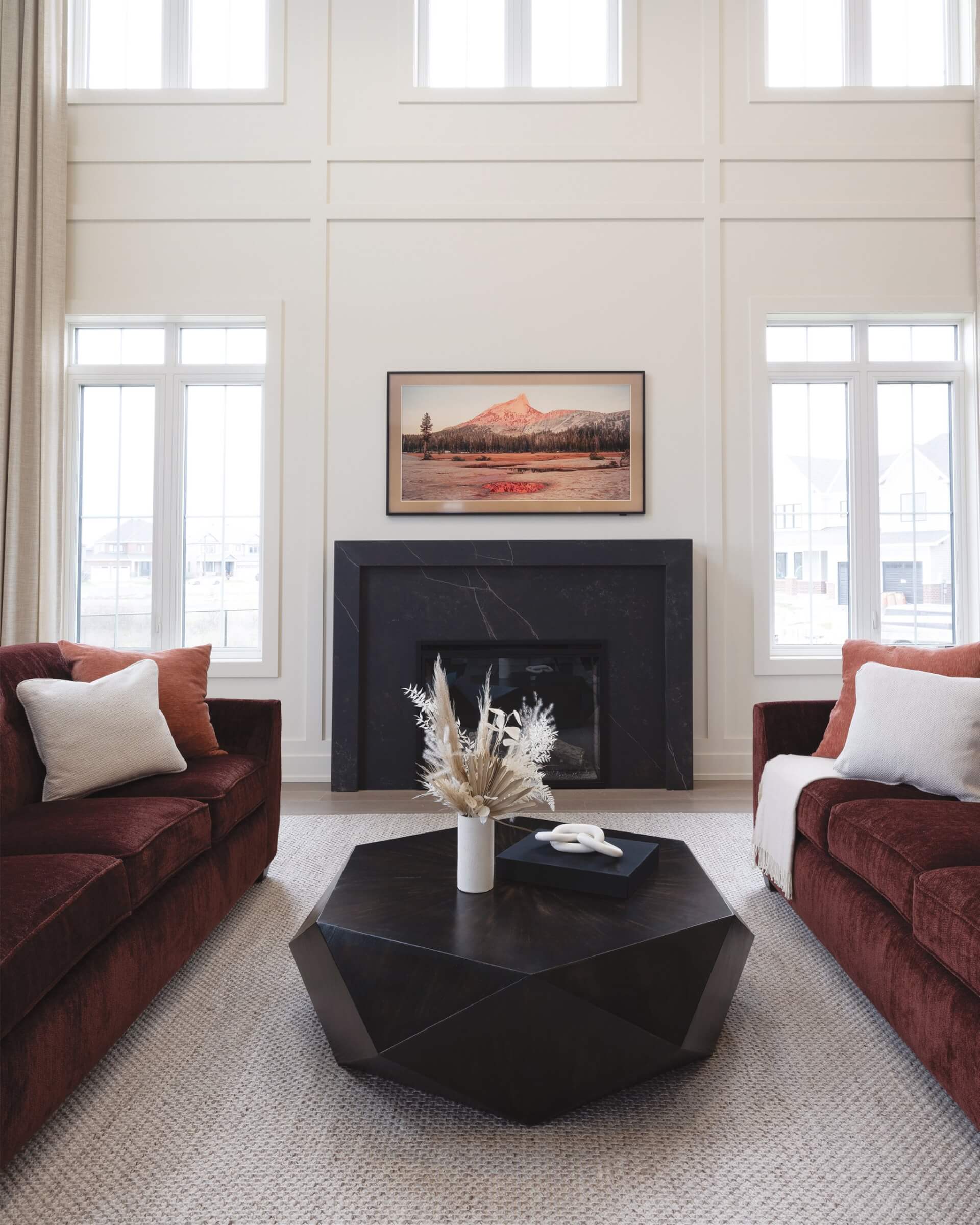 Photo courtesy of Alexandria Moulding