Now that the worst of the pandemic is behind us, manufacturers and distributors of fenestration products are seeing light ahead on several issues that have plagued the industry in recent years.
"During Covid, the construction industry faced significant hurdles with supply chain, lead times, labour shortages and quality control," says Richard Hill, Vice-President of Marketing at Cornerstone Building Brands, parent company to Ply Gem, Mitten and North Star brands. "Contractors who favoured the shortest lead times and lowest prices are now facing quality and supply issues."
Faster and cheaper is frequently costlier in the long run. Hill says this year will see a shift away from such lowest-price buying to ensure reliable delivery, consistent quality, and reduced service costs over the product lifespan. To that end, he points to the supply chain strength garnered by his company's size and distribution of branches throughout Canada.
CONSTRUCTION SLOWDOWNS
Of course, the supply chain isn't the only factor that'll affect the market for fenestration products this year.
"The market is slowing down in new construction and in renovation in the first part of 2023," says Tracy Nadiger, Director of Marketing at All Weather Windows. "Consumers are uneasy about the interest rate hikes, and while we believe we have seen the last of rate hikes, decisions to build houses or renovate has paused compared to last year."
"As building picks up this year, we are seeing a shift to multifamily homes such as townhomes, duplexes, apartments, and condos being more popular in new construction. The impact of this shift in the type of dwelling means there are fewer windows in a home, more interior glass to keep the space bright."
Some, like John Arsenault, Director of National Accounts/Atlantic Sales for Kohltech Windows and Entrance Systems, see the market as generally stable this year, noting there will be some consumer uncertainty but a strong showing in the commercial sector.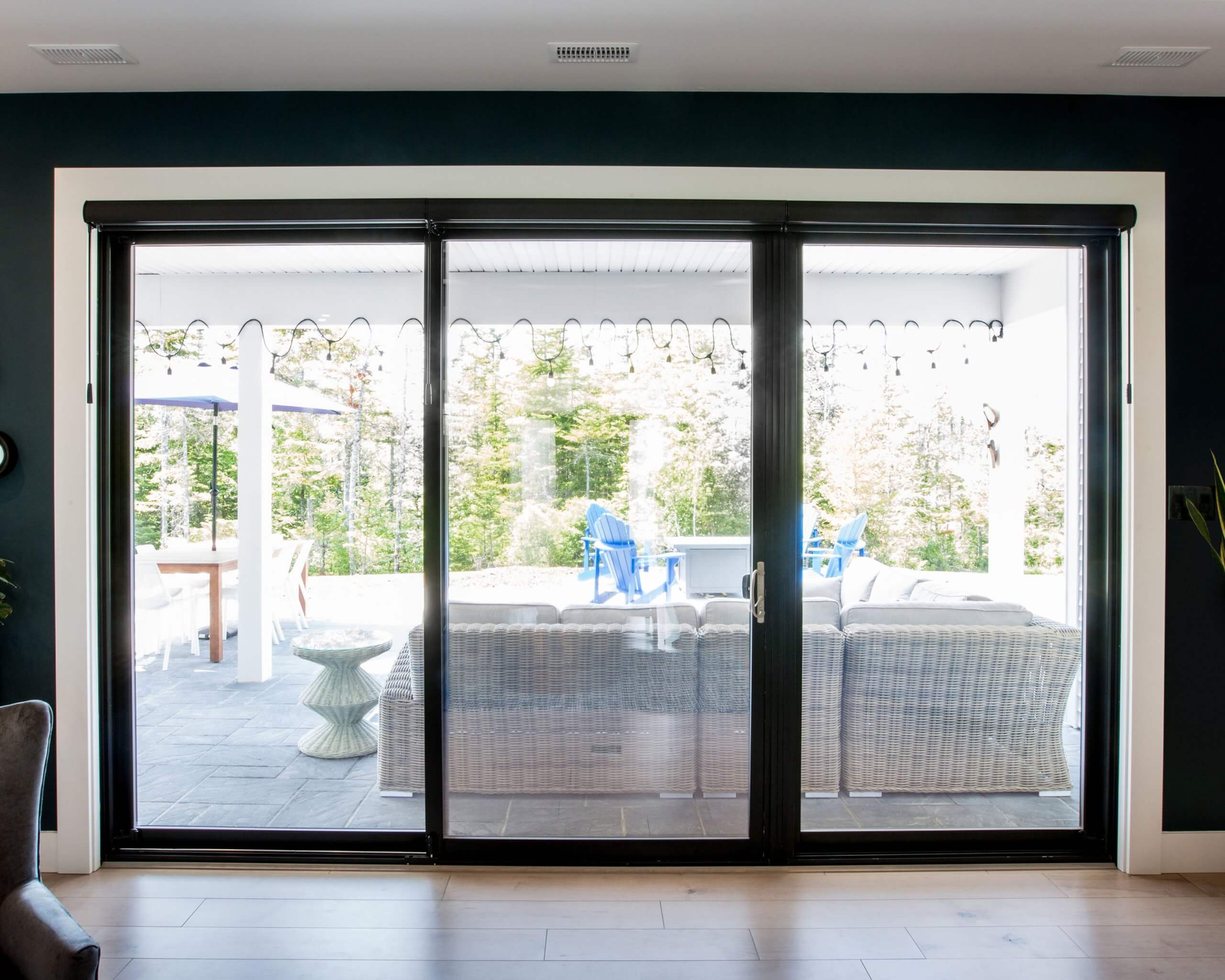 Photo courtesy of Kohltech Windows and Entrance Systems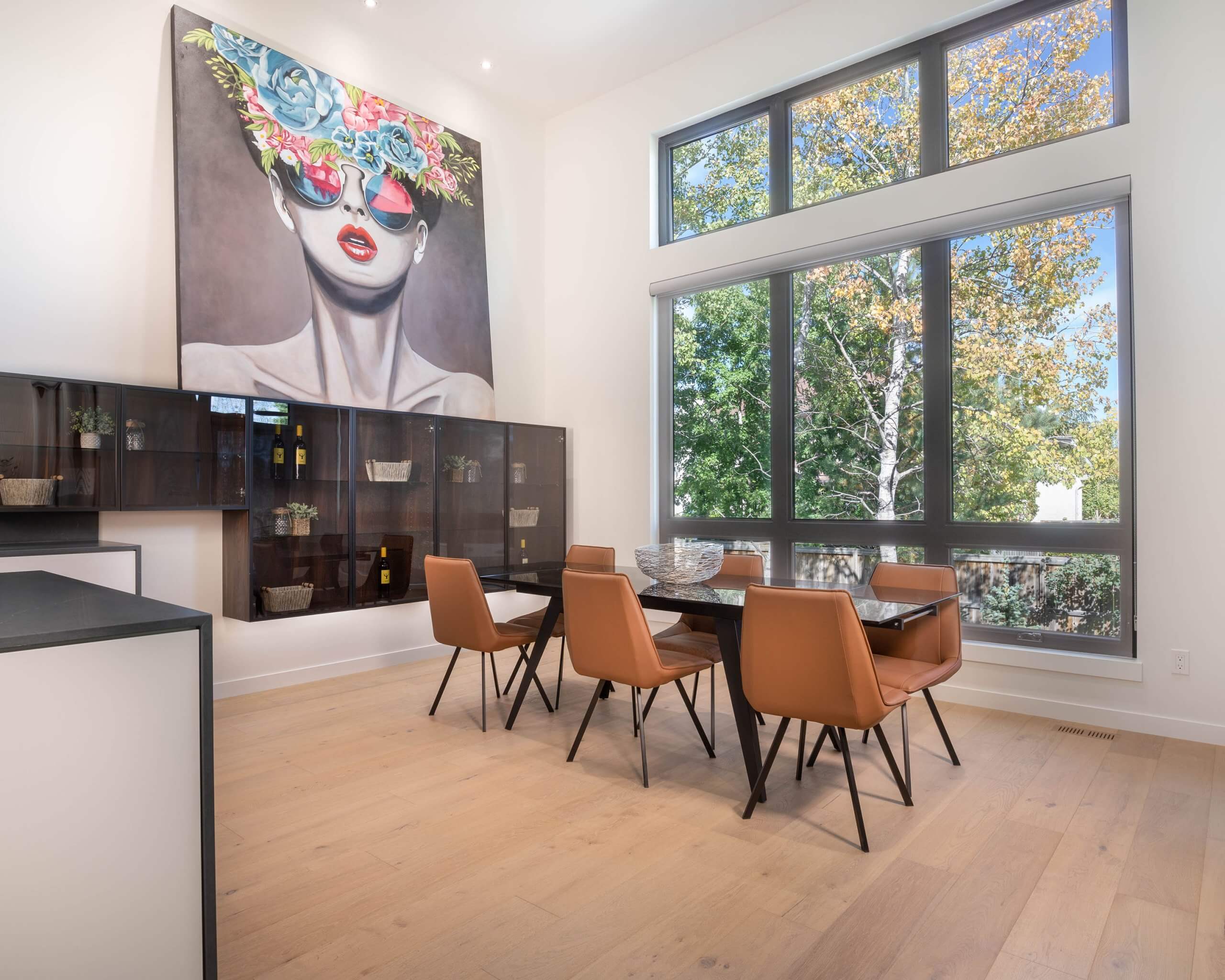 Photo courtesy of All Weather Windows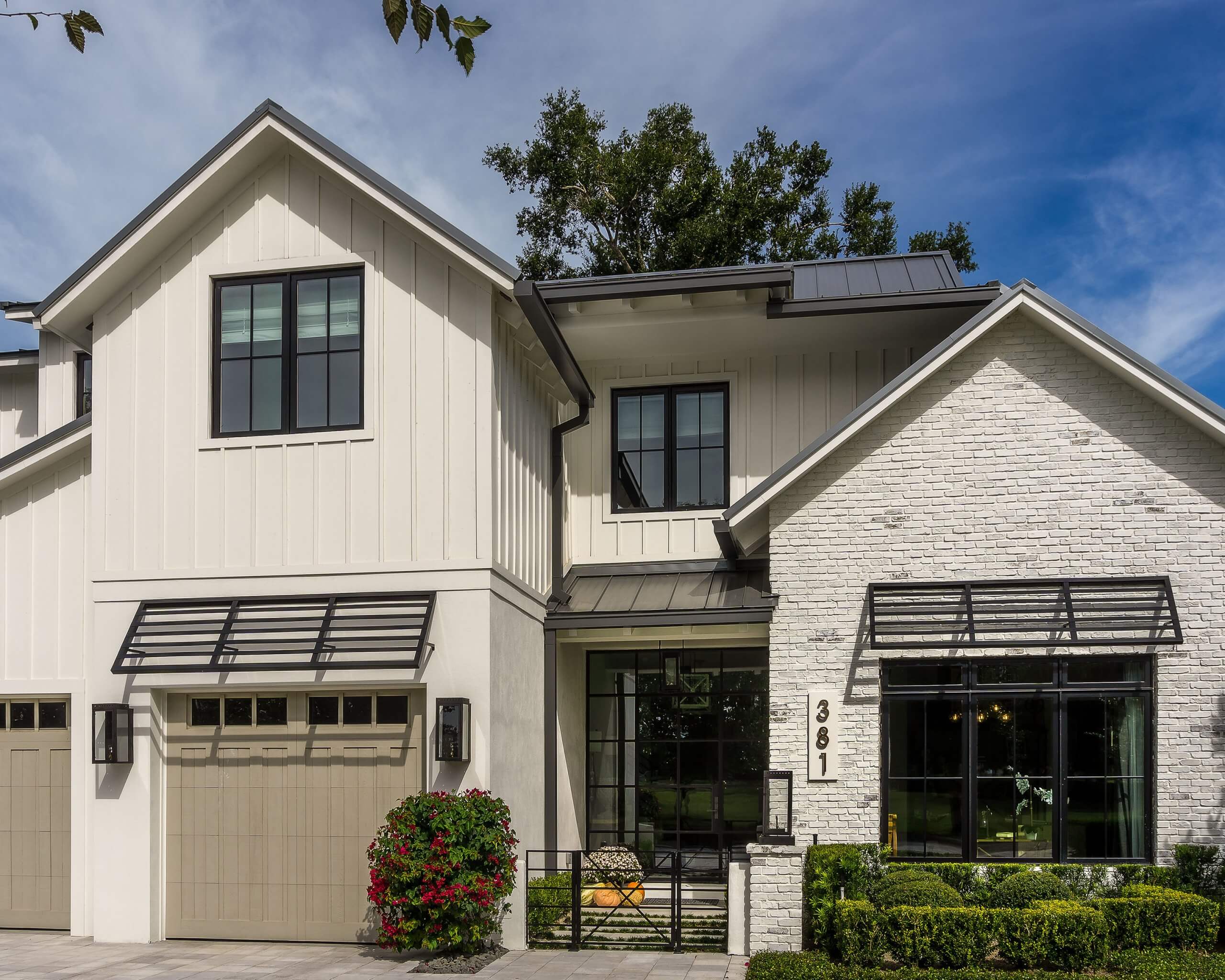 Photo courtesy of JELD-WEN of Canada
 Shane Powell, Marketing Director at JELD-WEN of Canada, says that while factors are increasing the availability, housing starts continue to decline — which may be good news for renovation and remodelling contractors.
"Housing starts are projected to continue trending down," Powell says. "We should see a lift in people investing more in renovating their homes over buying new ones." He adds that "Multifamily homes have increased their share of housing starts by around 8.5%. Signalling people are looking for more affordable solutions."
BRIGHT MODERN STYLES
Inflation or not, there's still a desire and focus from homeowners on comfort and that comes with getting as much natural light as possible, suggests Jeff Ward, Director of Business Development at Durabuilt Windows & Doors. Of course, homeowners want all the sunlight but not always the heat that can come with it.
In keeping with contemporary styles, designers and homeowners are looking for a "minimal amount of frame and maximum amount of glass," Ward adds, including fewer combination windows, larger pieces of glass, and a minimum amount of venting, given the number of homes that have mechanical heating and cooling.
All Weather Windows' Nadiger agrees, noting her company is seeing a demand for "more glass, less PVC frame, and colour still continue to be the trends."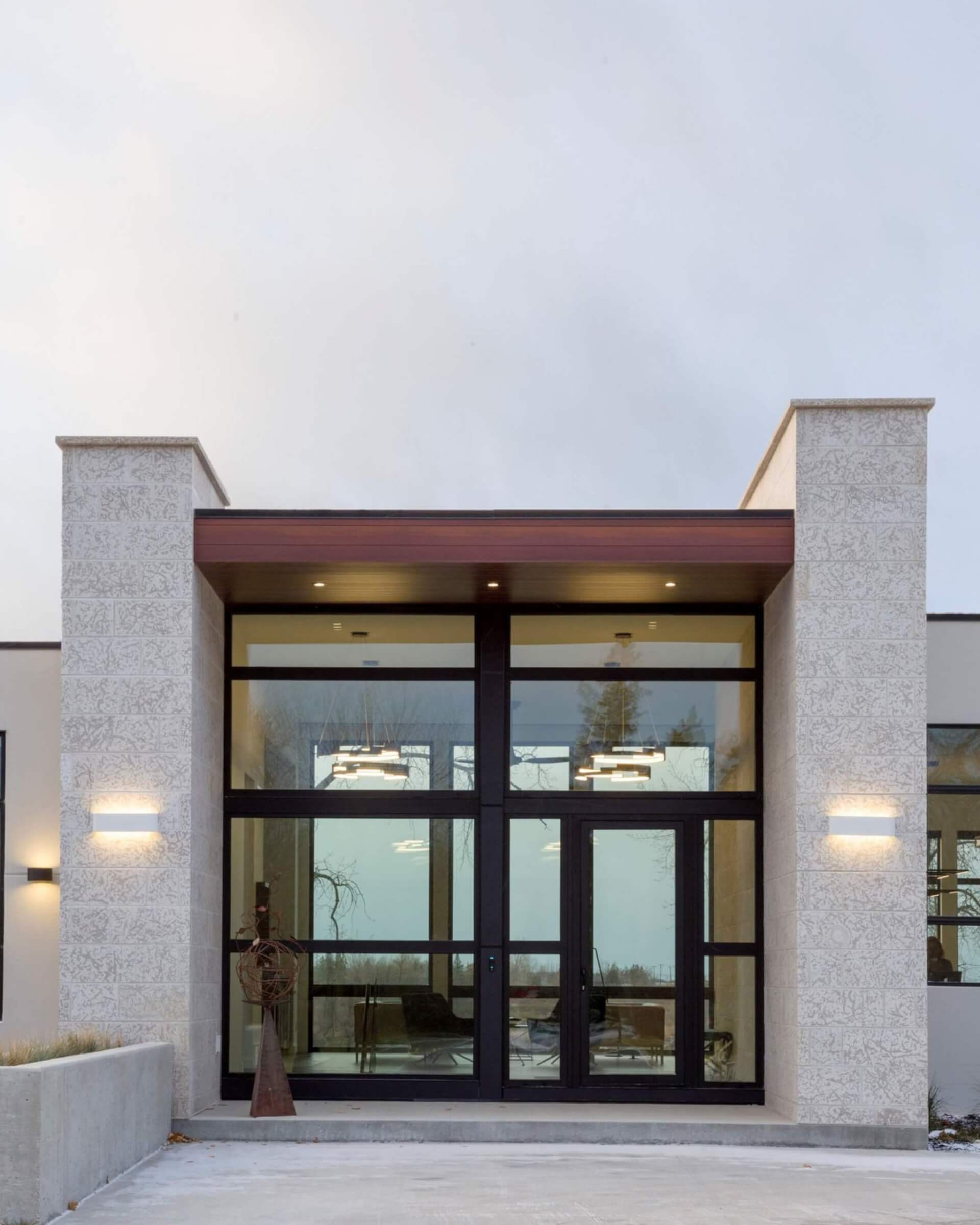 Photo courtesy of Durabuilt Windows & Doors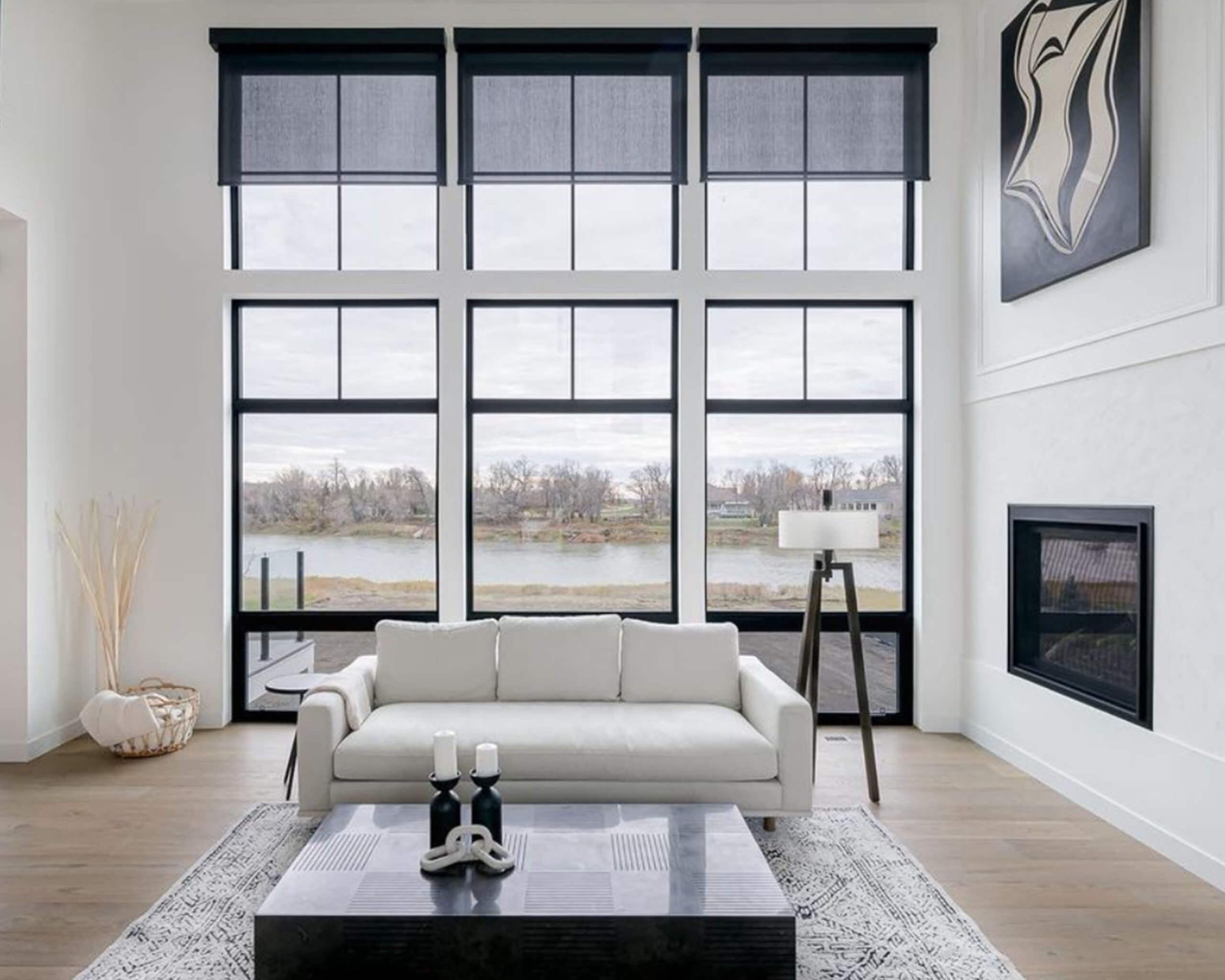 Photo courtesy of Durabuilt Windows & Doors
IS BLACK STILL ALL THAT?
In recent years, black has grown in popularity, and its attractiveness remains, but for how long?
The stand-out fashion is still black, Ward says, and "deeper, richer colours." He notes that investments in lamination technology over the past decade have allowed his company to do dark colours and, well, even "jet black, the blackest black film you are ever going to get on a window."
Architects and designers are constantly looking for just the right selection from some "50 shades of black," Ward jokes, although the fact is true.
Nadiger adds, "black is still popular as a colour, it's not the new white. We will likely see brown in windows pick up as siding colours shift to more brown tones."
The popularity of black seems to be something every window manufacturer can agree on. "With regards to colours, we are continuing to see a strong demand for black exterior (windows) with a growing demand for interior painted black windows."
Hill sees the shade's hold on the market remaining strong for some time. "Black has been at the forefront for a while now and certainly doesn't look to be going away," he says, although there is a lighter side.
"Customers are very much in favour of black, but we also see some slightly softer tones, such as Quartz Grey and Slate, emerging to create a more timeless look."
LARGER TRENDS
David DeFelice, COO of Frank by Ostaco, suggests colour and contemporary styles are a major part of current fashion across both windows and doors. "Colour continues to be a strong trend in the fenestration industry, as well as achieving energy efficiency in larger windows with more glass exposure."
"We also see a high demand for slim profiled frames with straight edges. This displays a more contemporary style to elevate a home's overall aesthetic."
Another trend seems to be growing in popularity, according to Nadiger, although she notes it may be regional: "There seems to be more single hung windows incorporated into window choices than we have had in the past few years, not sure if this is a trend or Edmonton focused only. The shift to skinny, infill housing is likely part of the reason."
ENERGY EFFICIENCY
With rising energy costs and climbing inflation, the homeowner's desire for energy efficiency hasn't gone away. In fact, energy efficiency — not aesthetics — remains one of the biggest reasons for homeowners to replace their windows.
"Energy codes are changing, which will require higher performing products," says Shane Powell, Marketing Director at JELD-WEN of Canada.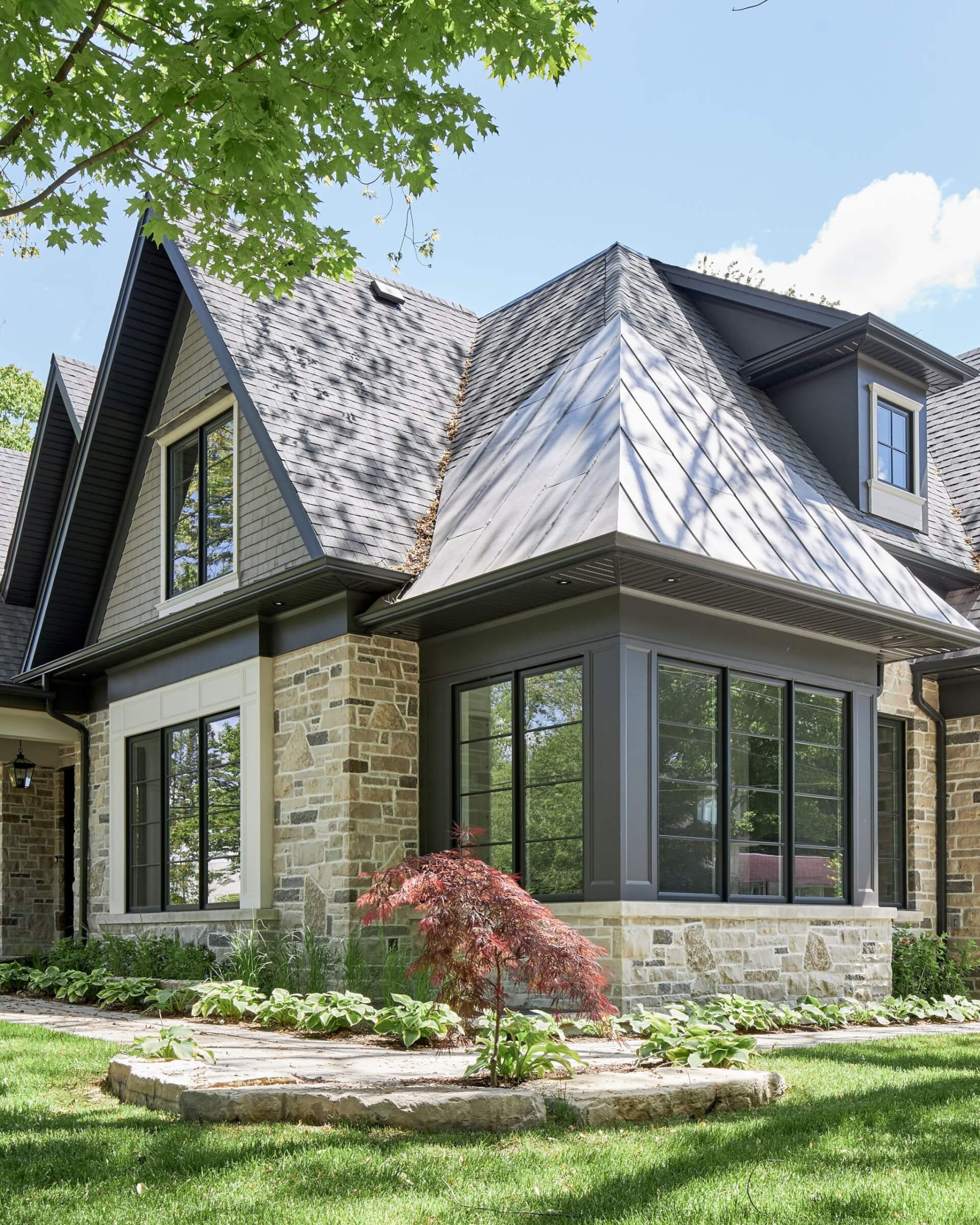 Photo courtesy of Ostaco
 He adds that contractors should be aware that homeowners continue to want to be more involved in design decisions and are more open to completing some or all of the work themselves.
As homeowners look for bigger panes of glass, energy costs associated with such openings obviously play a role in how that glass is treated.
"We have seen an increase in larger windows, customers looking for more exposed glass. The demand for energy-efficient triple glaze continues to rise as consumers become more aware of its benefits and how it can reduce energy bills," Kohltech's Arsenault says.
It doesn't hurt that provincial and federal governments continue to incentivize energy-conscious improvements.
"The Canada Greener Homes Grant and the Clean Energy Improvement Program (CEIP) are still driving renovation interest, and so we believe that will pick up in the spring," Nadiger says, adding that it won't impact the type or style of window homeowners want, but that energy efficiency will play into the renovation decision. Of course, for new construction, Building Codes must be met, and that has gotten stricter over the years to reduce energy demands and be more environmentally conscious.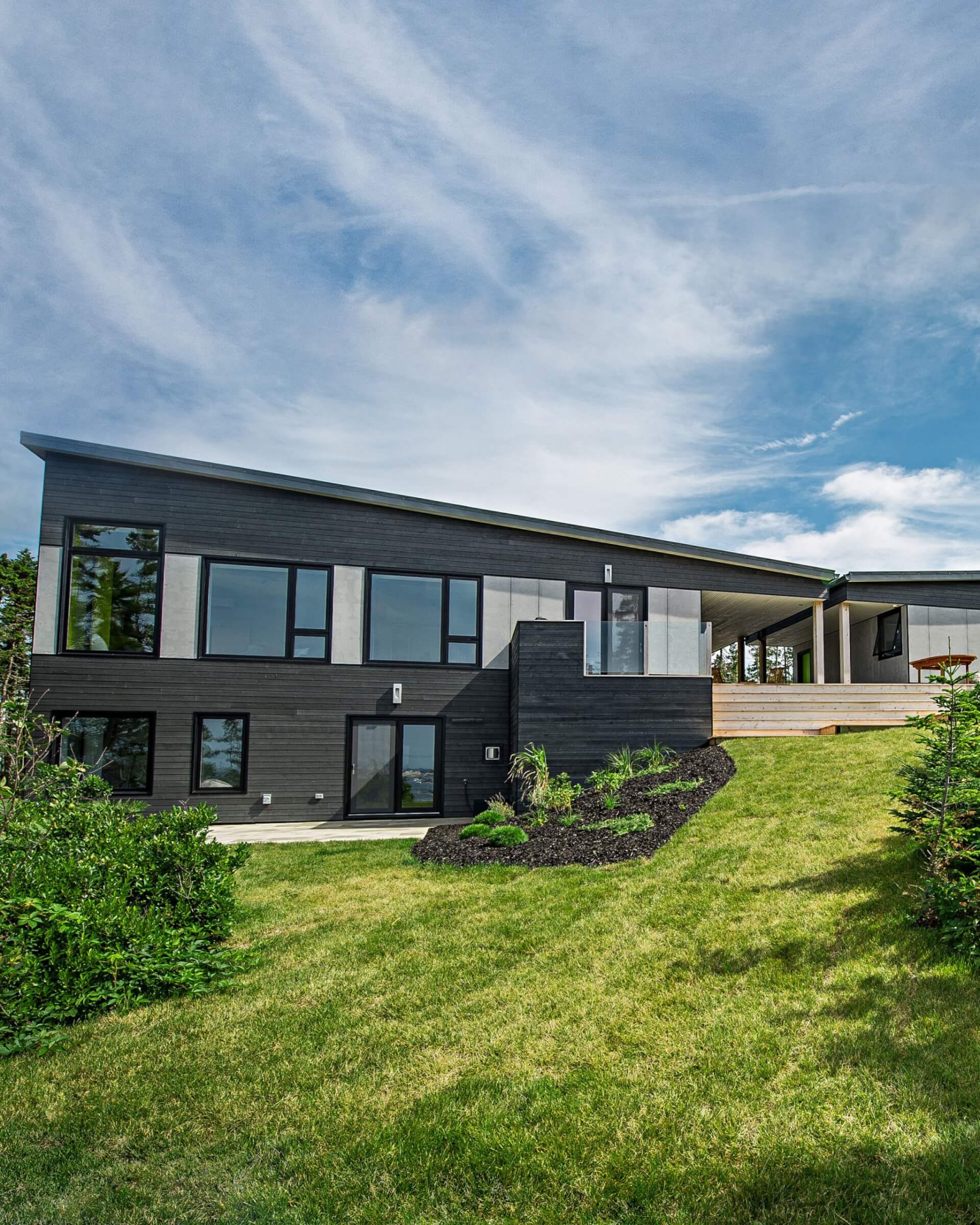 Photo courtesy of Kohltech Windows and Entrance Systems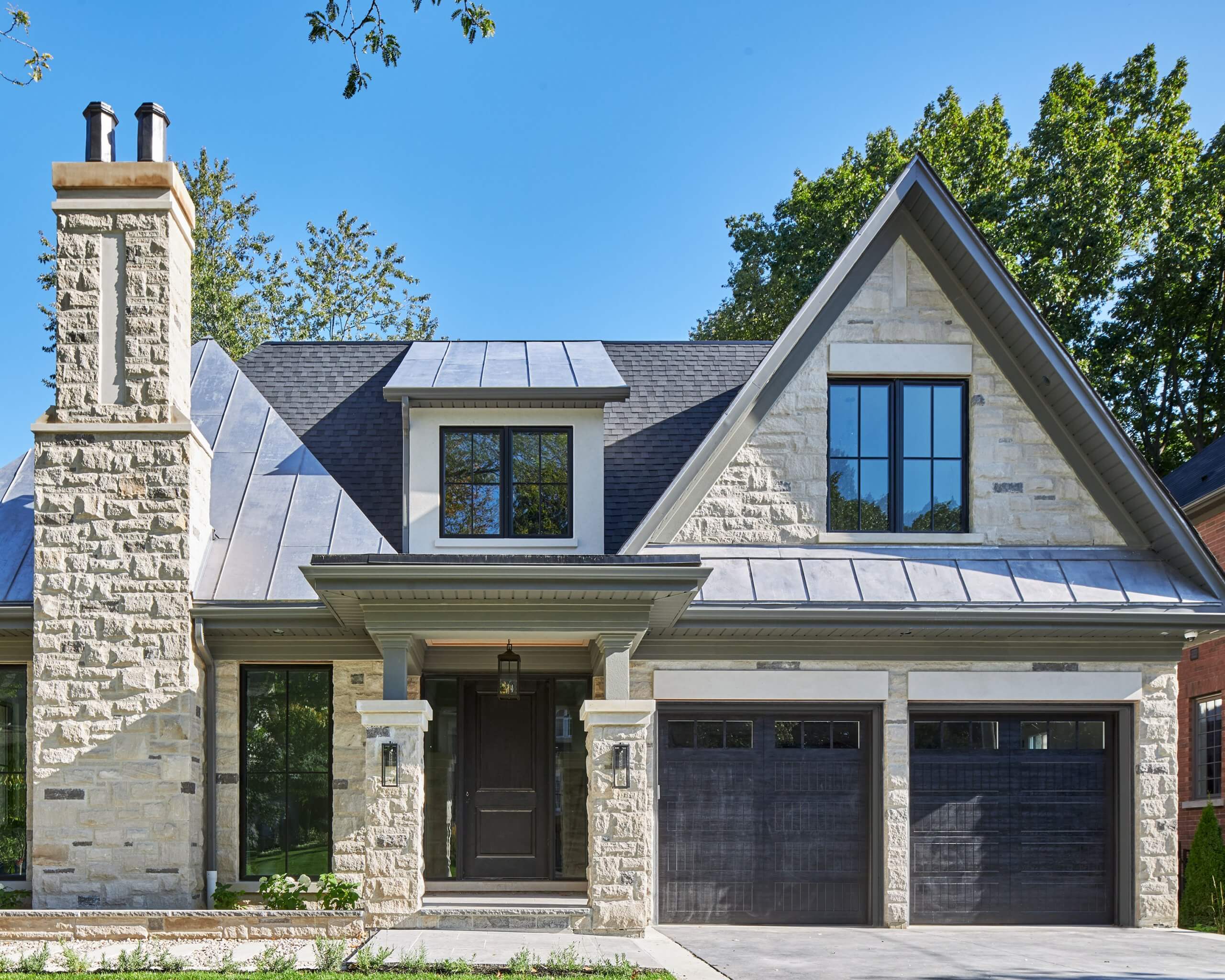 Photo courtesy of Ostaco
"Builders and contractors need to meet certain performance requirements, so energy efficiency in window choices is definitely a part of the equation," Nadiger notes. "Tri-pane is going to be the norm eventually across the country, and we have been seeing that shift for some time now. The coatings and performance of the windows are impacting the heating and cooling loads in the home, so that is becoming more of a topic in our industry."
The trend towards energy-efficient products, such as those that are ENERGY STAR certified, continues to be important to homeowners, but triple-pane windows and patio doors also serve another important purpose, Powell notes: acoustical performance.
JELD-WEN dual-pane vinyl windows with dissimilar gas and triple-pane windows can carry an STC (sound transmission class) rating of around 34, giving it soundproofing comparable to most of the outside envelope of the home. (An average exterior wall of a stick-built home has an STC between 34 and 38).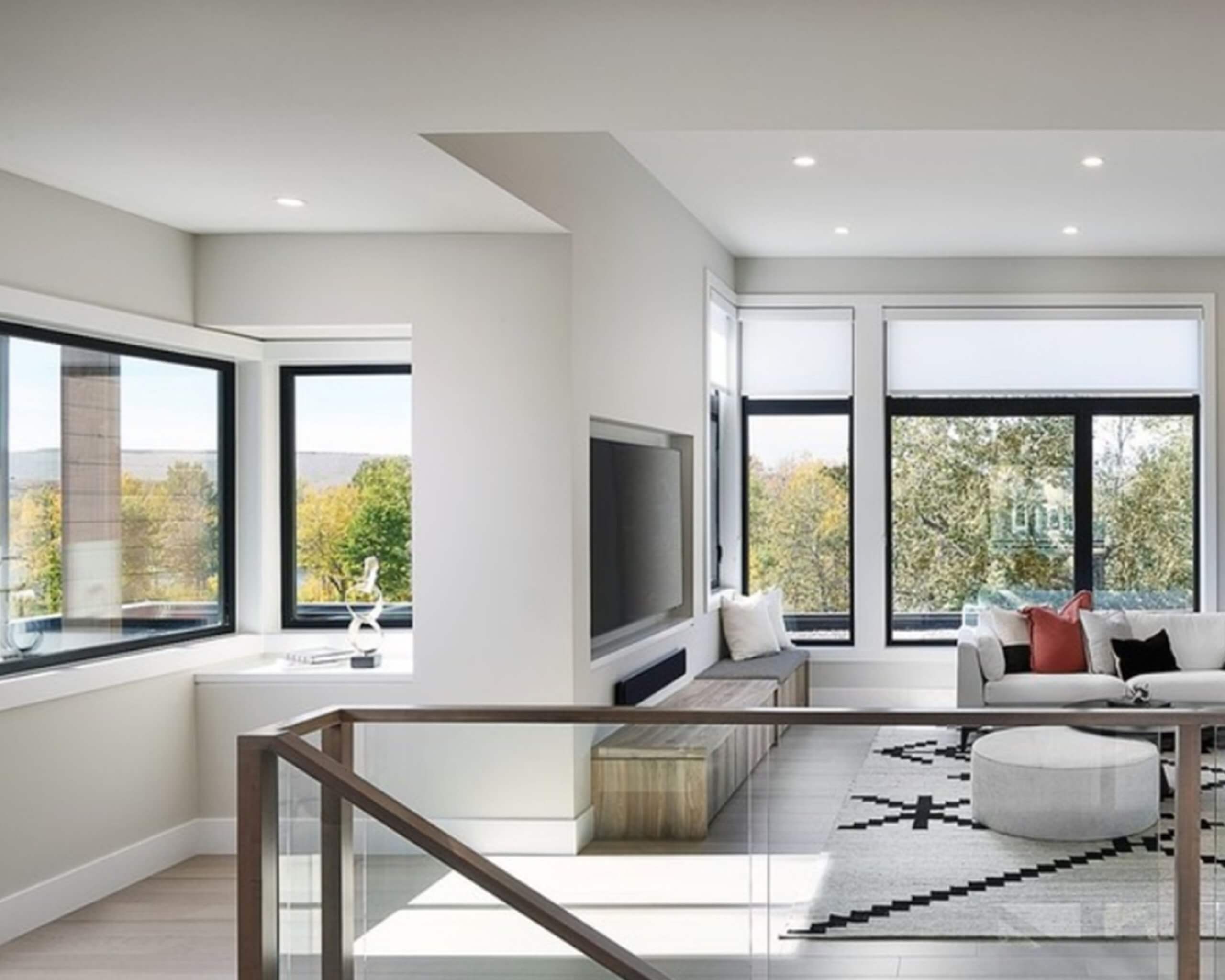 Photo courtesy of Durabuilt Windows & Doors
REDUCING SERVICE CALLS
A few innovations are reducing costly service calls around window installs. Many are related to the growing trends of all-black windows and the larger panes of glass in demand.
"With the ongoing popularity of black and darker-coloured windows, many contractors are experiencing costly service issues with painted vinyl windows," Hill says. "Painted vinyl windows can absorb large amounts of heat, which, in turn, causes the paint to fade, crack and peel, and the windows to warp and twist."
To overcome this, he says Ply Gem Canada is laminating its vinyl windows with a European technology that creates a high-performance, low-maintenance, long-lasting surface finish.
Durabuilt is similarly adhering a durable laminate finish on its vinyl windows and sliding doors to reduce expansion and contraction from heat. Called Continental Cool Colors Plus, it is highly reflective, blocking 80% of the sun's infrared heat.
It's also a European innovation, having been used in that part of the world for years. The coating, Ward says, is a boon to contractors now dealing with unwieldy large windows and sliding doors. "A lot of the time, when contractors handle these products, they think they have to do so with kid gloves," but the acrylic coating used robustly helps prevent scrapes and even dents.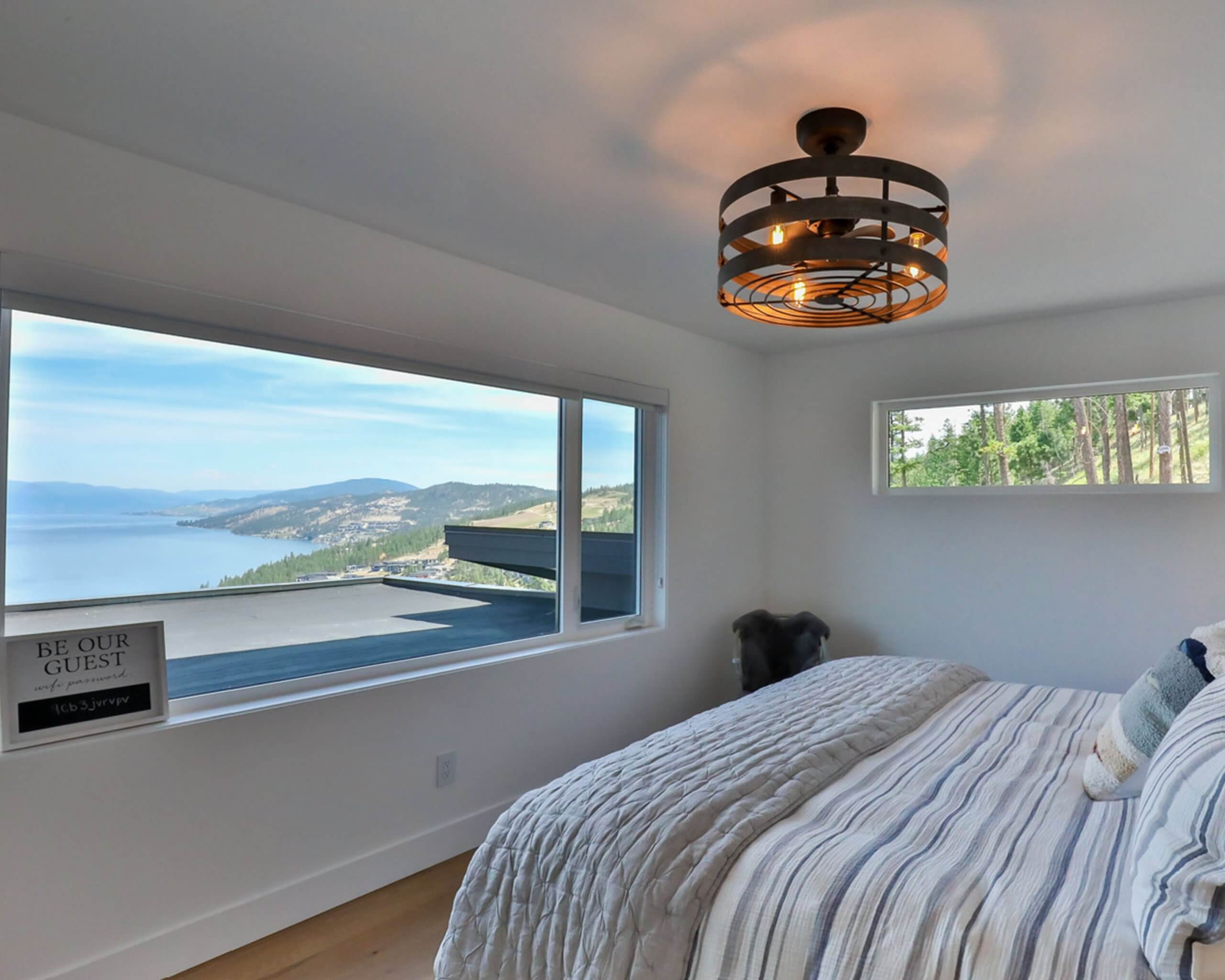 Photo courtesy of Ply Gem
GETTING IT RIGHT
Some learning on the contractor side may be needed to meet today's window trends and leave customers happy, Ostaco's DeFelice suggests.
"With a high demand of larger windows, contractors need to re-educate and re-evaluate installation methods, as these products are harder to handle. Choosing the correct product for the job is also highly important."
"Sometimes saving money with a more cost-effective product costs more in the end when it's applied in the wrong setting. Understanding window and door performance, along with thermal performance, goes a long way." —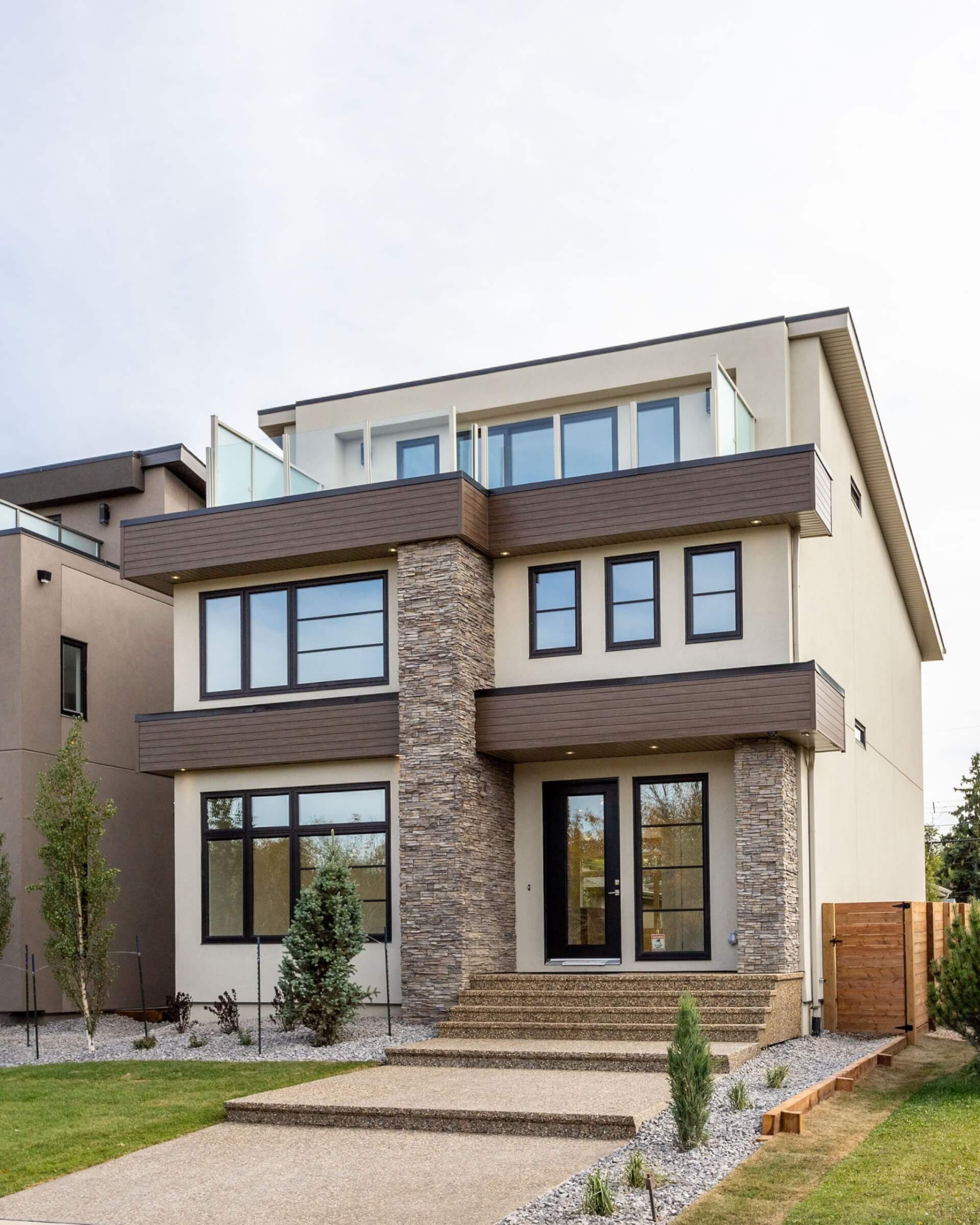 Photo courtesy of All Weather Windows