Over the past year, with the pandemic keeping many indoors, individuals have had to learn how to readapt their everyday habits as well as reconfigure their everyday spaces to serve a multitude of needs. This has encouraged many home renovations, whether big or small, with paint playing a major role in the changes.
"The pandemic forced consumers to spend more time at home and revaluate how we use our spaces. Finding a place to work or do virtual learning, workout, while also spending time to relax and unwind was needed," explains Ashley Banbury, Senior Colour Designer at Sherwin Williams. "As more consumers spent time at home, they had more time and funds to concentrate on updating their spaces; paint will continue to play an important role in changing the aesthetics of your space in an economic way."
In fact, the interest in paint has been so great that companies have seen a surge in request. Dino Coletta, Vice President of Sales and Marketing at Master Finish Paints describes the growth at his company as he states, "we have seen a 25% increase in demand from last year."  However, the combination of a higher demand with issues of accessibility of materials has caused some difficulties.
"There were a few issues with mother nature in the United States, when Texas went through a freeze spell and it created a lot of damage to producers of raw materials that are used by the paint industry," explains Coletta. "That created a mess as far as production of different products that we use to manufacture paints and resins. The demand is skyrocketing for paint, but these manufactures that supply the paint channel couldn't work at full capacity because of the freeze out."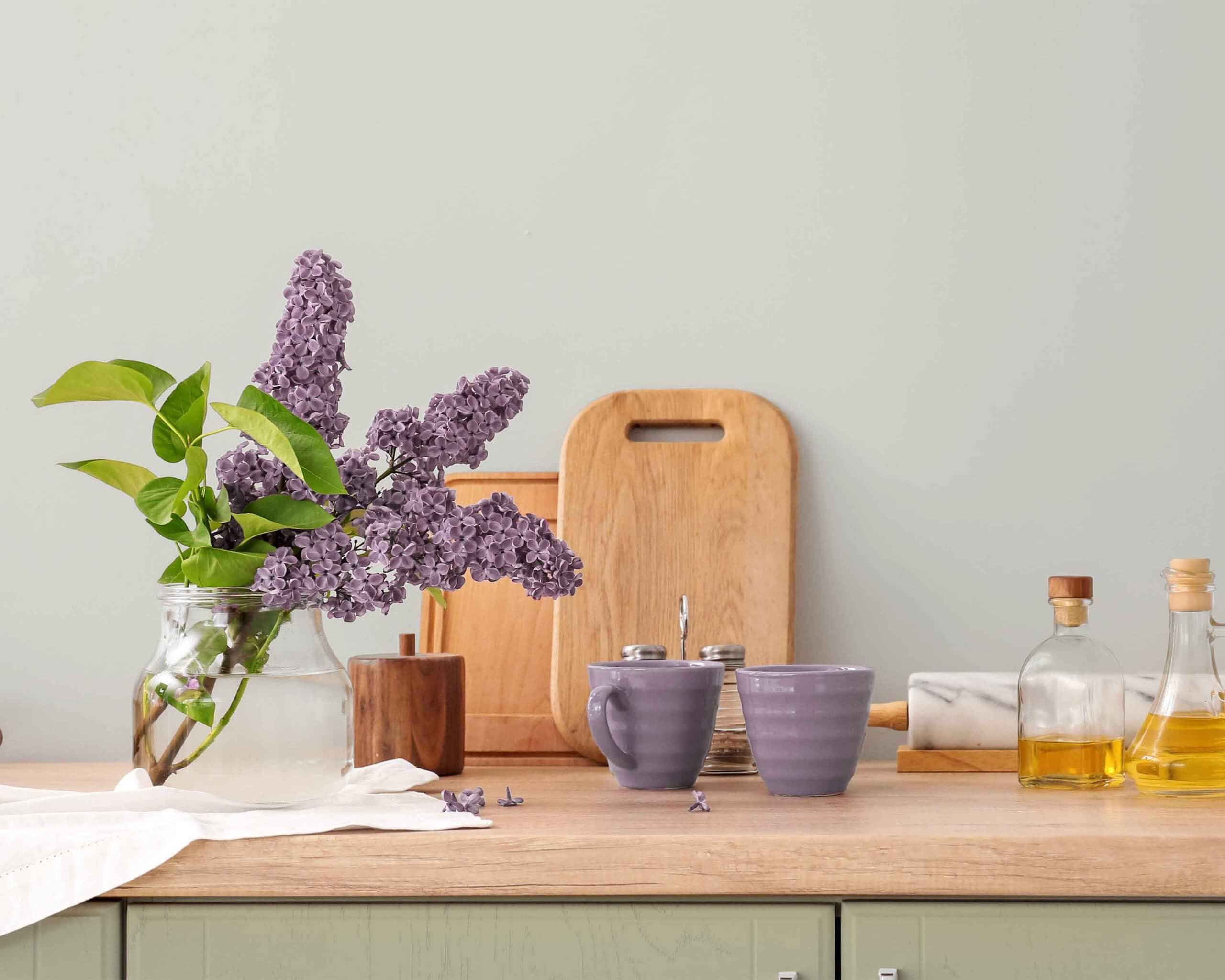 Photo courtesy of Master Finish Paints
Consequently, companies have had to deal with the ramifications of these issues as Félix Buisson, Vice President of sales at Laurentide explains, "With extremely high demand and scarcity of raw materials, paint companies have struggled to meet the demand in the market which is reflected with a lot of late deliveries or back-order products."
As such, this has caused companies, such as Laurentide, to modify their methods of business in order to stay afloat; Buisson describes, "We had to put in place a very sturdy and disciplined plan of action in order to secure all the raw materials needed to manufacture our products. With high demand comes high competition for these rare goods."
These issues for the industry have not only resulted in delays for materials but have affected costs as well. Martin Tustin-Fuchs, Senior Marketing Manager for Sico paint brand by PPG explains changes in the business as he states: "The paint and coatings industry is experiencing a period of significant raw material inflation and logistics cost inflation, which has resulted in the need for price increases for many of our products."
While they may have to wait a little longer for product or pay a higher price, homeowners are keen on making the necessary changes in their home, especially after months of having evaluated the walls surrounding them.
"As we have spent more time at home, we have realized that we would like to bring in comforting hues into our spaces. There is a desire to have colour in our spaces but avoiding shades that feel overwhelming," explains Banbury. "Soft balanced neutrals are perfect, hues that feel not too cool and not too warm. Warm taupe's have a new modern appeal with a comforting quality. Soft greens will continue to be popular because of their natural quality that feels calming during a stressful time."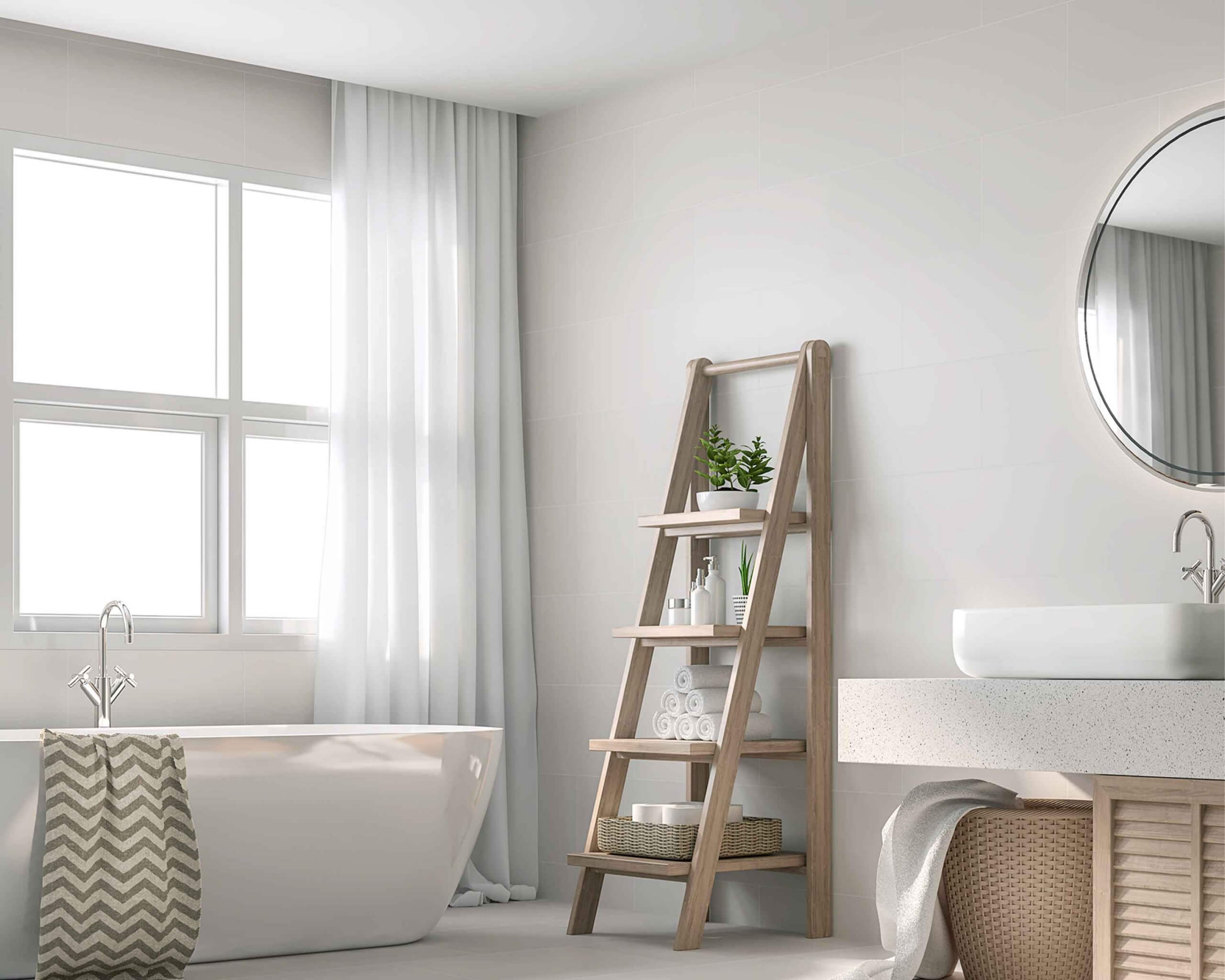 Photo courtesy of Laurentide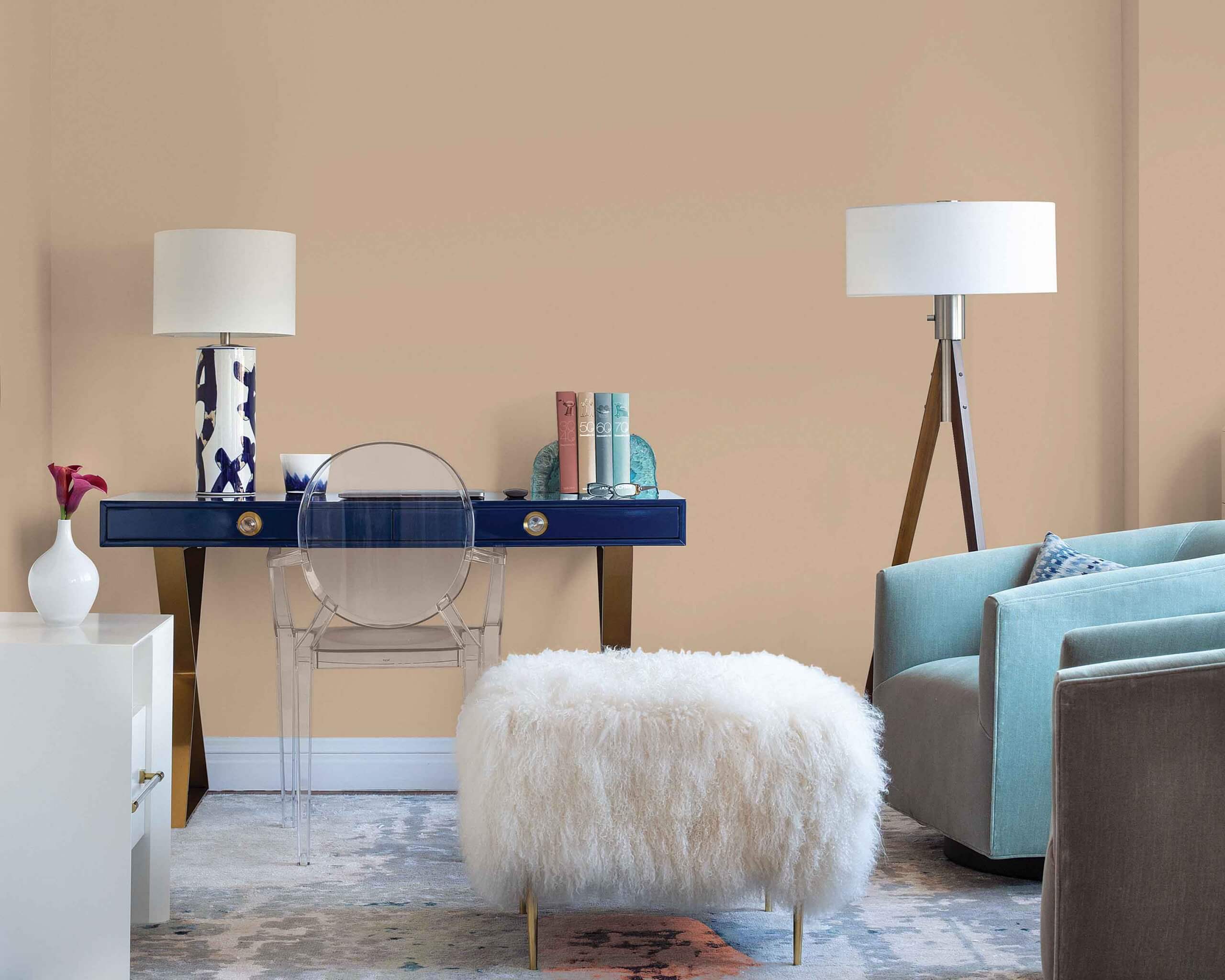 Photo courtesy of PPG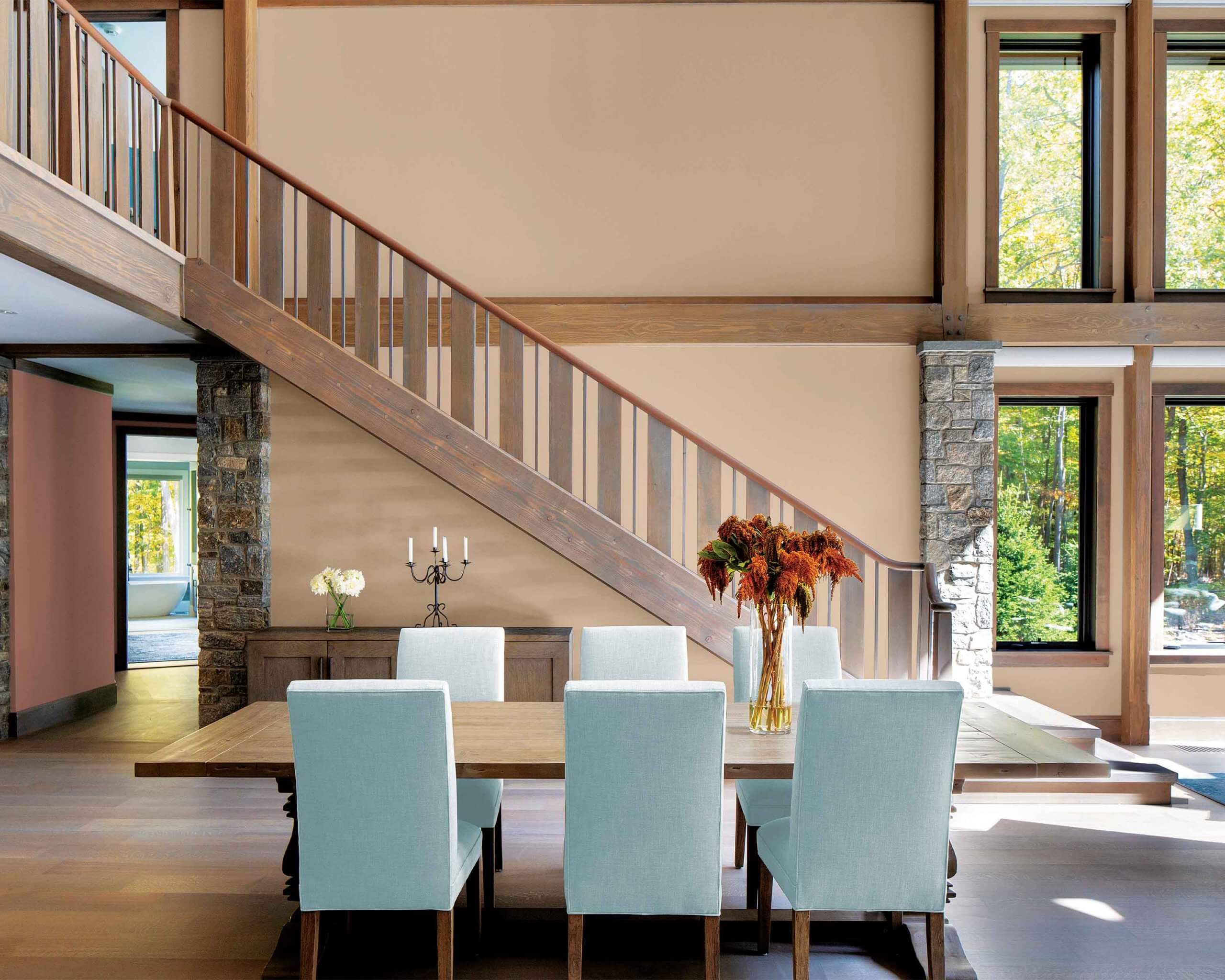 Photo courtesy of PPG
Tustin-Fuchs echoes the connection to natural colours as he explains, "Consumers have turned to nature to receive the comfort and relaxation that they have been longing for after months of feeling unsettled. At a time when consumers have involuntarily slowed down their lifestyles and are craving comfort and a sense of optimism, the SICO® paint brand by PPG suggests taking a cue from nature with its 2021 Colour of the Year: Blue-winged Warbler."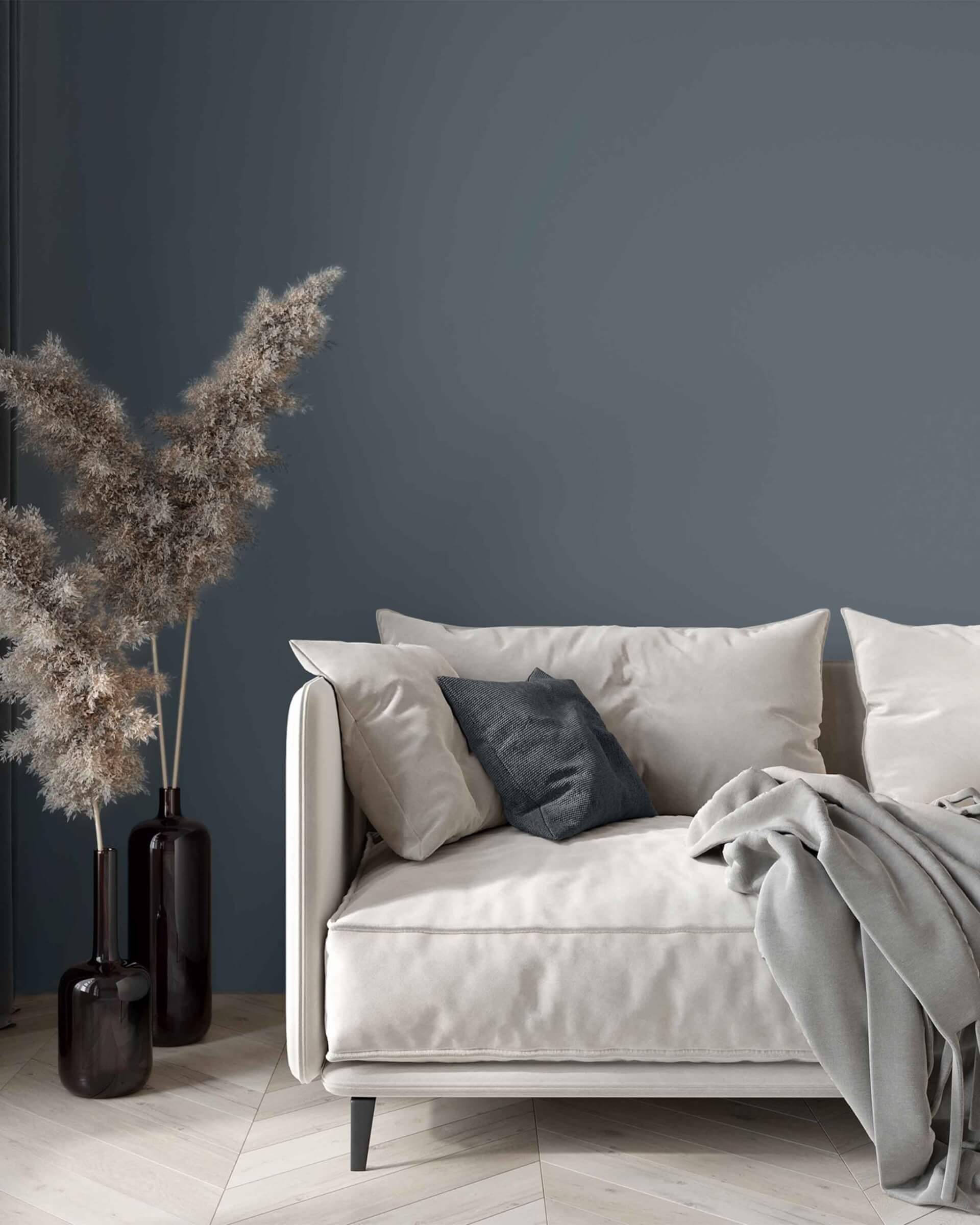 Photo courtesy of Laurentide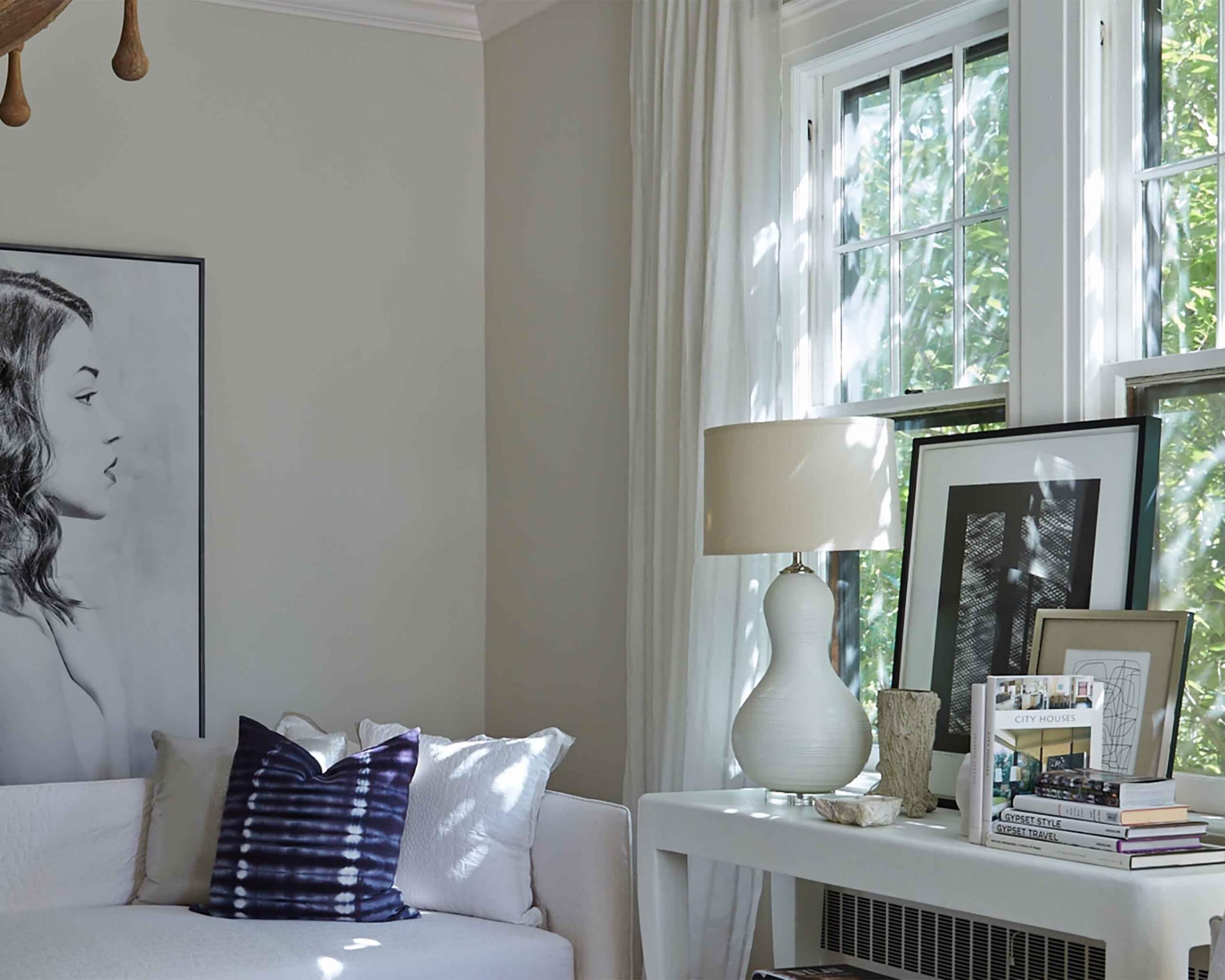 Photo courtesy of Sherwin Williams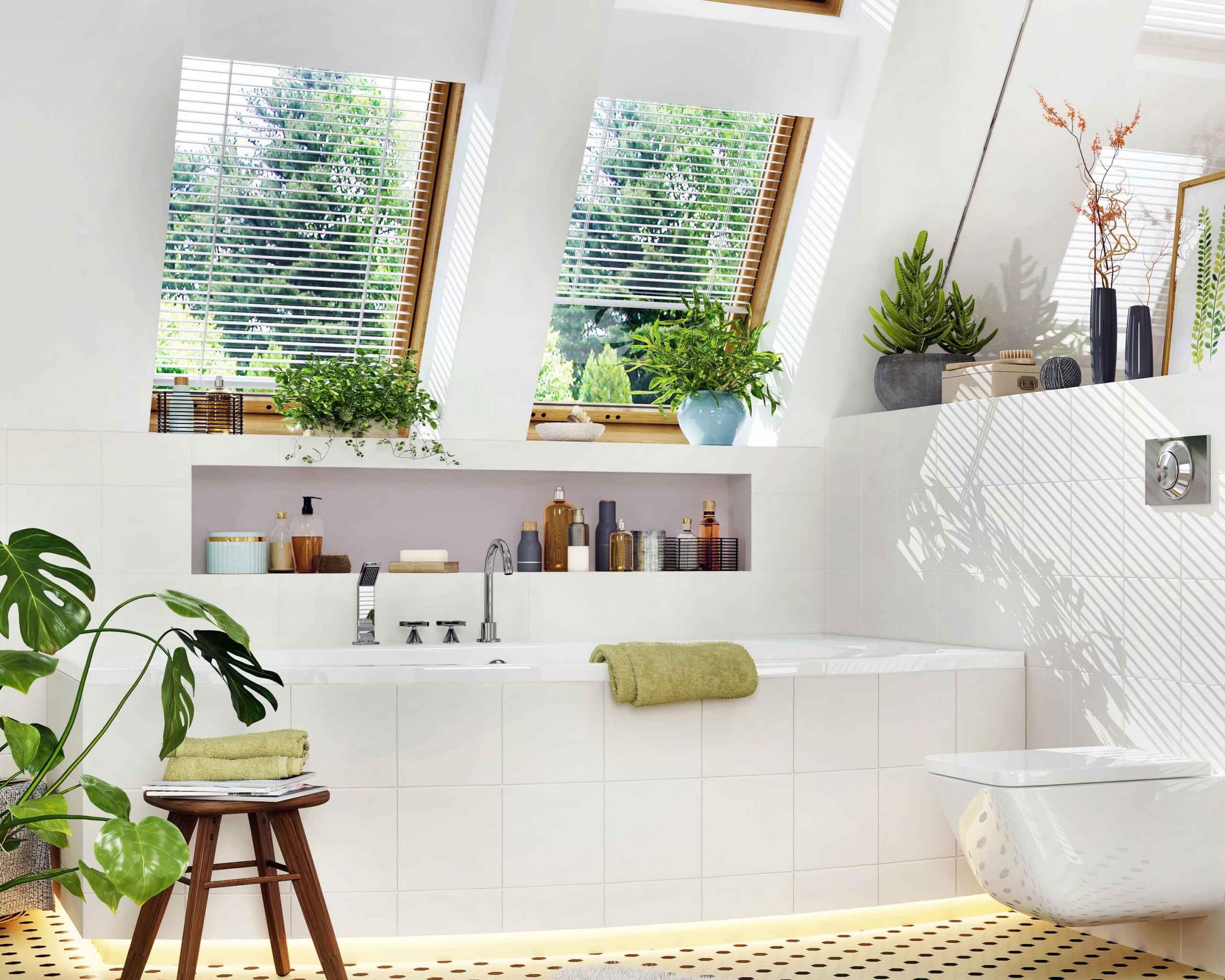 Photo courtesy of Master Finish Paints
Of course, when choosing paints, colour is not the only important factor, safety for both the consumer and environment, is also key.
"Laurentide has been involved in recycling and recycled paint for over 25 years. We manufacture the Boomerang line of products which are 100% eco-friendly, low cost, quality paints," explains Buisson. "In all our other product lines we always try to minimize the impact on the environment through innovations. As an example, Laurentide was one of the first companies in North America to offer no VOCs colorants back in the early 2010's to make sure no VOC paint is really no VOC after tinting."
Both Sherwin Williams and Master Finish Paints provide VOC Free paints as well, with Sherwin Williams offering their Para Premium Zero product which is a zero VOC interior paint and primer, and Master Finish Paints offering their zero VOC Proline Eco Series and Summum Series.
Sustainability is equally important to PPG as Vince Rea, PPG General Manager, Canada Trade, explains, "PPG leverages data from our systems to produce declarations that support the requirements of green building schemes." The company has recently launched a new line of sustainably advantaged products which include antibacterial and antiviral paints.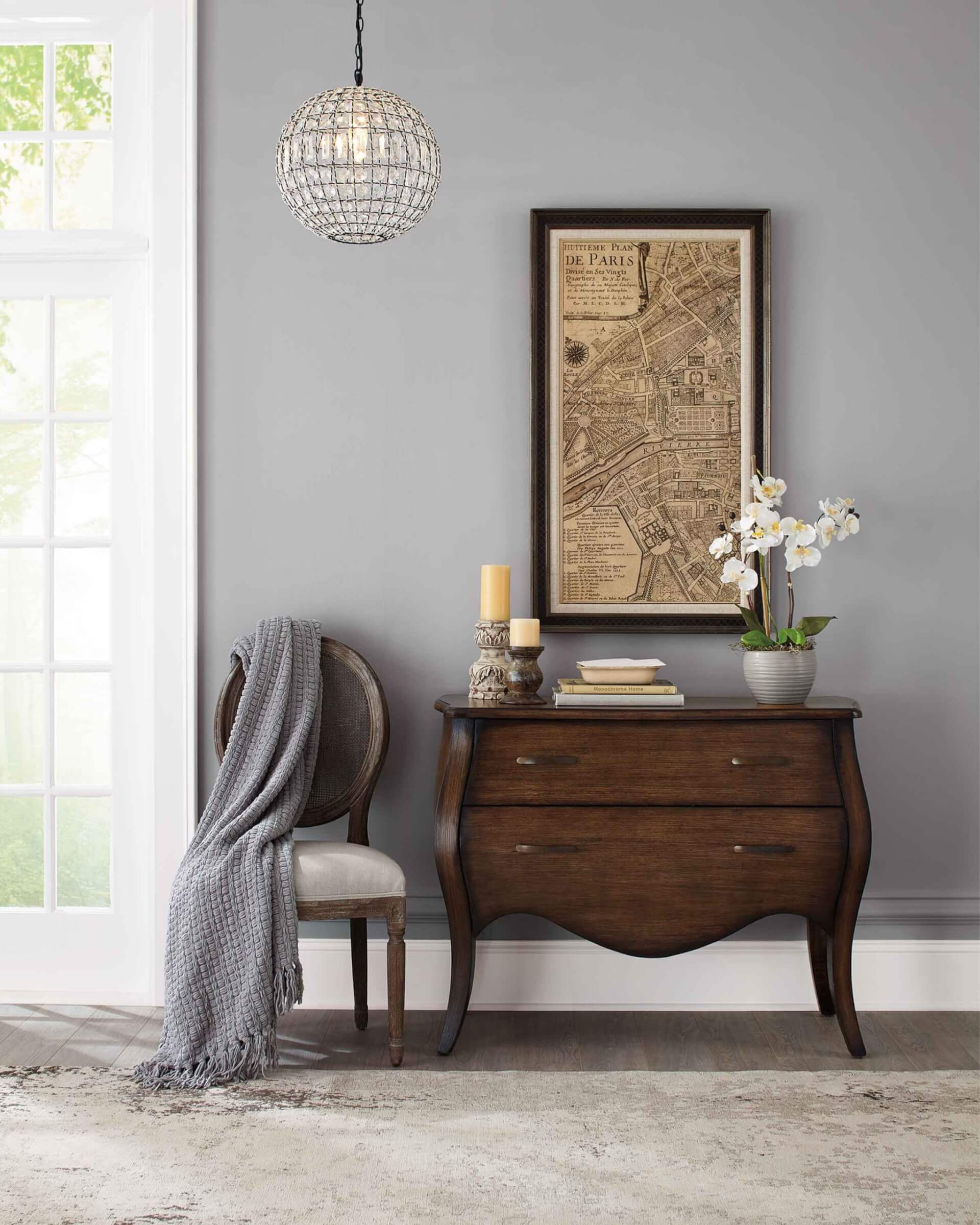 Photo courtesy of Sherwin Williams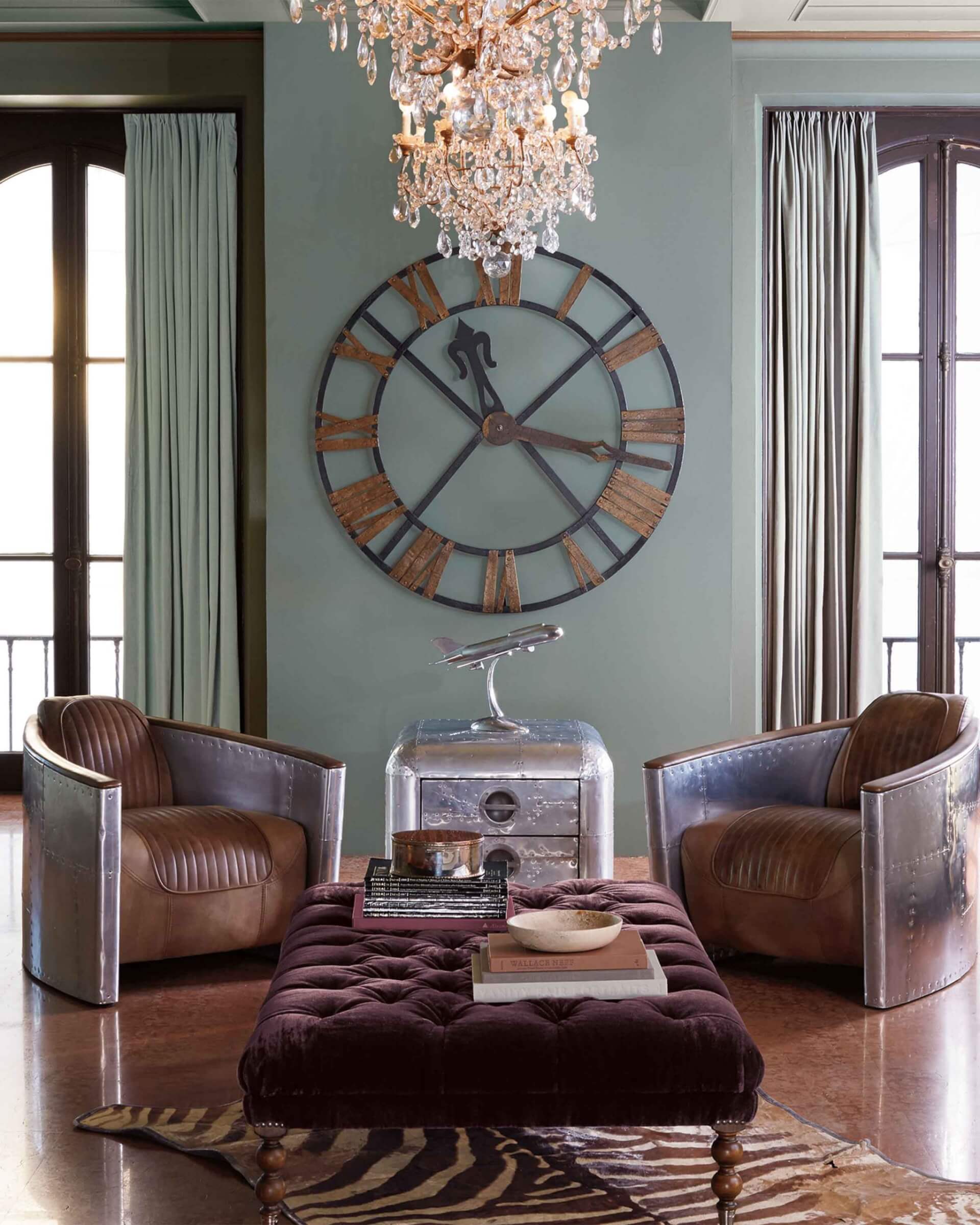 Photo courtesy of Sherwin Williams
Alongside great colours and safety, consumers are also expecting simple and easy transactions. "The paint industry has reached a pivotal moment where customers have become even more comfortable with – and oftentimes expect – an easy-to-navigate e-commerce experience and seamless pick-up and delivery options," explains Rea. "COVID-19 has accelerated the need for these types of digitally-driven buying models, and we as manufacturers have a responsibility to continue to anticipate our customer needs in a post-COVID world."
As consumers' lifestyle habits continue to adapt and the world continues to develop through the pandemic it will be interesting to see what other new changes occur in the paint industry. As Buisson forecasts, customers' expectations will rise: "what we think will be a determining factor in the years to come is that people have less and less time to spend searching for the right product/color. They will want people who have the expertise to tell them what they should buy and what they should apply. The process of purchasing and starting a paint project has to become much less cumbersome." —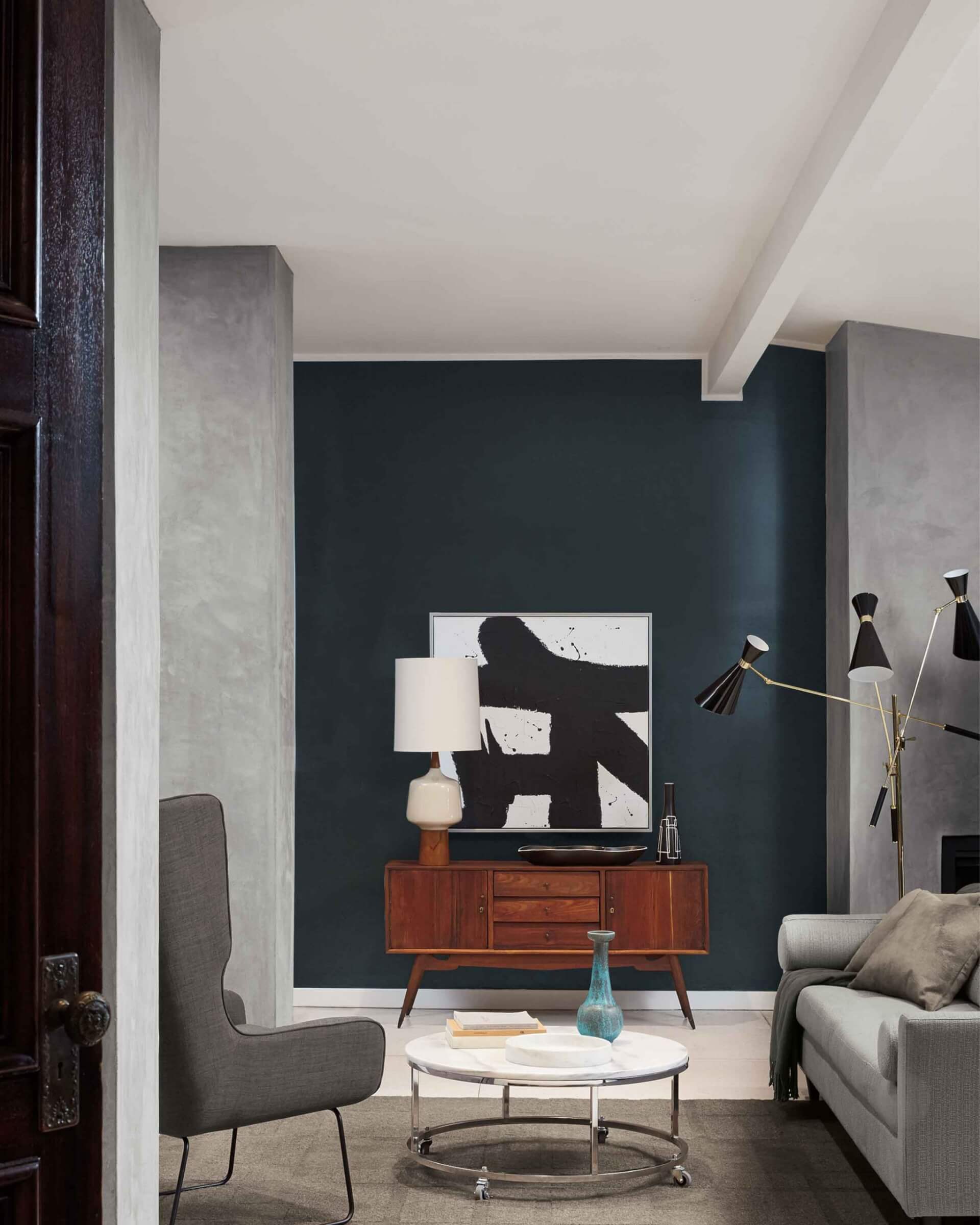 Photo courtesy of Sherwin Williams