According to a November 2020 report by Fortune Business Insights, nearly two-thirds of North American households have at least one smart home device or system.
By 2023, the burgeoning Canadian smart home market is expected to hit US $3.8 billion in revenue.
As connective technology continues to develop—including Bluetooth 5.2, WiFi 6, and Z-Wave 700—it is enabling exciting advances in home security. Many of these advances start at the front door, with the rising popularity of digital door locks.
"In 2017, electronic locks were one per cent of our units sold and two per cent of dollar volume," said Brian Crouch, director of sales for Spectrum Brands, which includes the Weiser, Kwikset and Baldwin residential lock lines. "By 2019, this segment had grown to seven per cent of units, and 27 per cent of dollar volume. It is the fastest-growing segment of the lock market."
While 93 per cent of exterior residential locks sold by Spectrum are still traditional keyed locks, Crouch said the company has its eye on the massive potential presented by tech-savvy homeowners. Indeed, there are many—especially younger property owners—who would prefer to throw away the key when it comes to locking their front doors.
Photo courtesy of Spectrum Brands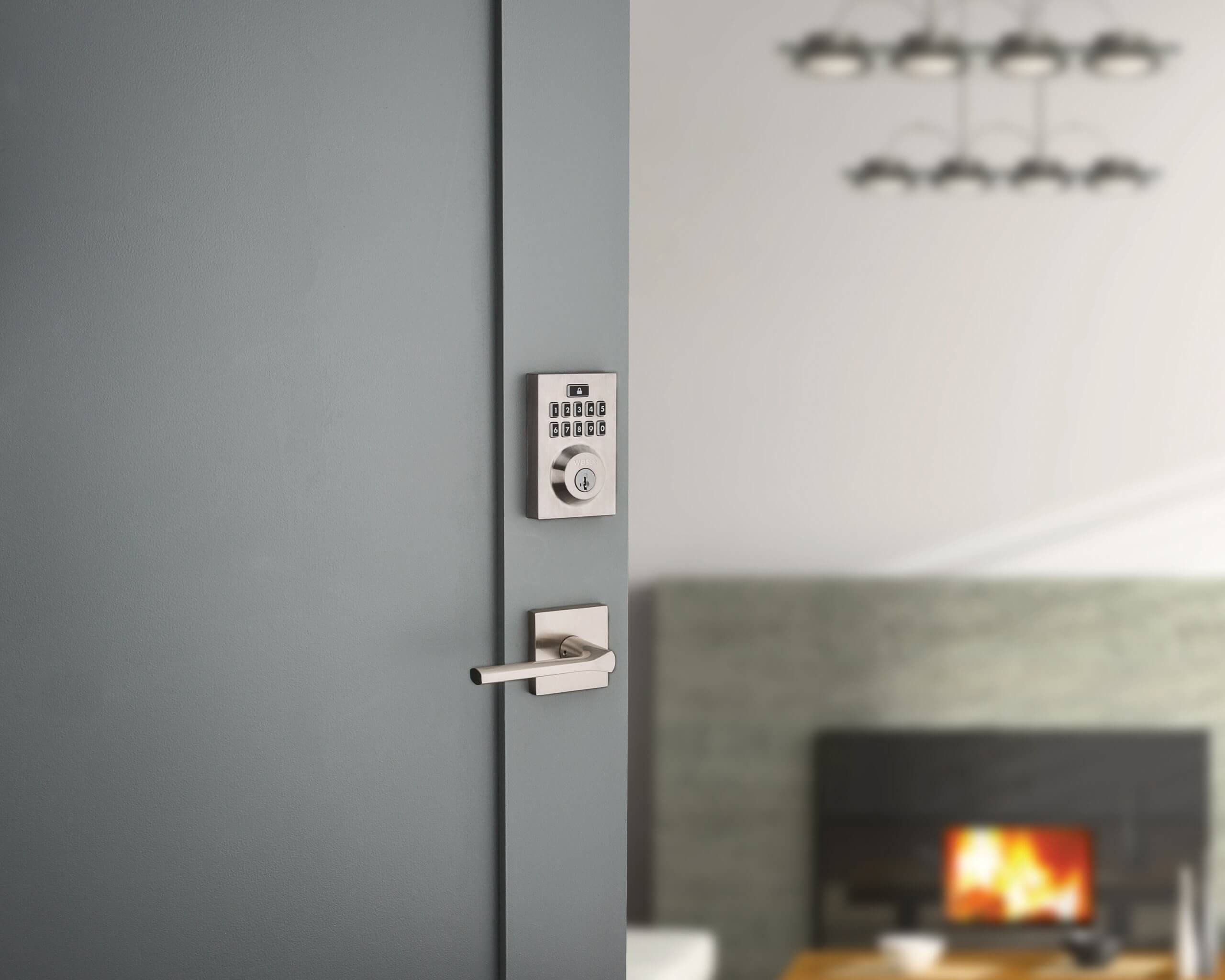 Photo courtesy of Spectrum Brands
Locking down the options
When it comes to digital locks there are a few different categories, with prices ranging from less than $100 to upwards of $350.
First, there is the least expensive standalone electronic lock, featuring a digital keypad and PIN code. These locks aren't connected to any home automation system but offer users the convenience of keyless entry and unique 
user codes.
Donnie Viajar, Spectrum Brands' product manager, Electronic Smart Locks, told Contractor Advantage that so-called smart locks are defined by connectivity capability—and there is a range of options and features available, depending on the desired network platform.
Spectrum offers a wide selection of smart locks, including its WiFi-driven Halo Touch line with fingerprint access, its Aura family of Bluetooth compatible locks, and the Premis touchscreen line that works with Apple HomeKit. Weiser features a range of HomeConnect products that integrate with whole-home networks powered by Zigbee and Z-Wave.
Viajar said the selection of a smart lock is entirely driven by the user profile.
"There's been a transition from Bluetooth to WiFi over the last few years, because Bluetooth has a shorter range. With WiFi, you can connect to your home internet without the additional cost of a WiFi hub, so you can lock your door from anywhere in the world. WiFi does consume more battery life than Bluetooth, though."
When it comes to biometrics, Spectrum has already integrated a fingerprint scanner and expects facial recognition to be next. "We are definitely investigating facial recognition, but the additional power requirement from the battery will need to be addressed," said Viajar. "There are obstacles to overcome, but I can see it."
In the future, he noted that smart home devices and systems will be connected by a new interoperable platform called Thread. Leading manufacturers such as Google, Amazon and Apple are already developing Thread-compatible devices as part of the CHIP (Connected Home over IP) Alliance, and Viajar expects them to become more commonplace over the next couple of years.
Driven by the smartphone
According to Jonathan Bremer, director of LBM sales at Allegion Canada—which offers the Schlage product line—smart lock development is keeping pace with smartphone technology. People like being able to see when the dog walker arrives or when the kids come home from school. Owners with rental units can use smart locks to remotely assign unique, timed entry codes for renters, cleaning staff and repair technicians.
Exterior lock sales make up about a quarter of Allegion's residential business, said Bremer. He, too, noted a rapid increase in electronic lock sales, a category which has been experiencing double-digit growth for the last few years. While mechanical lock sales are still strong, they are not growing at the same pace.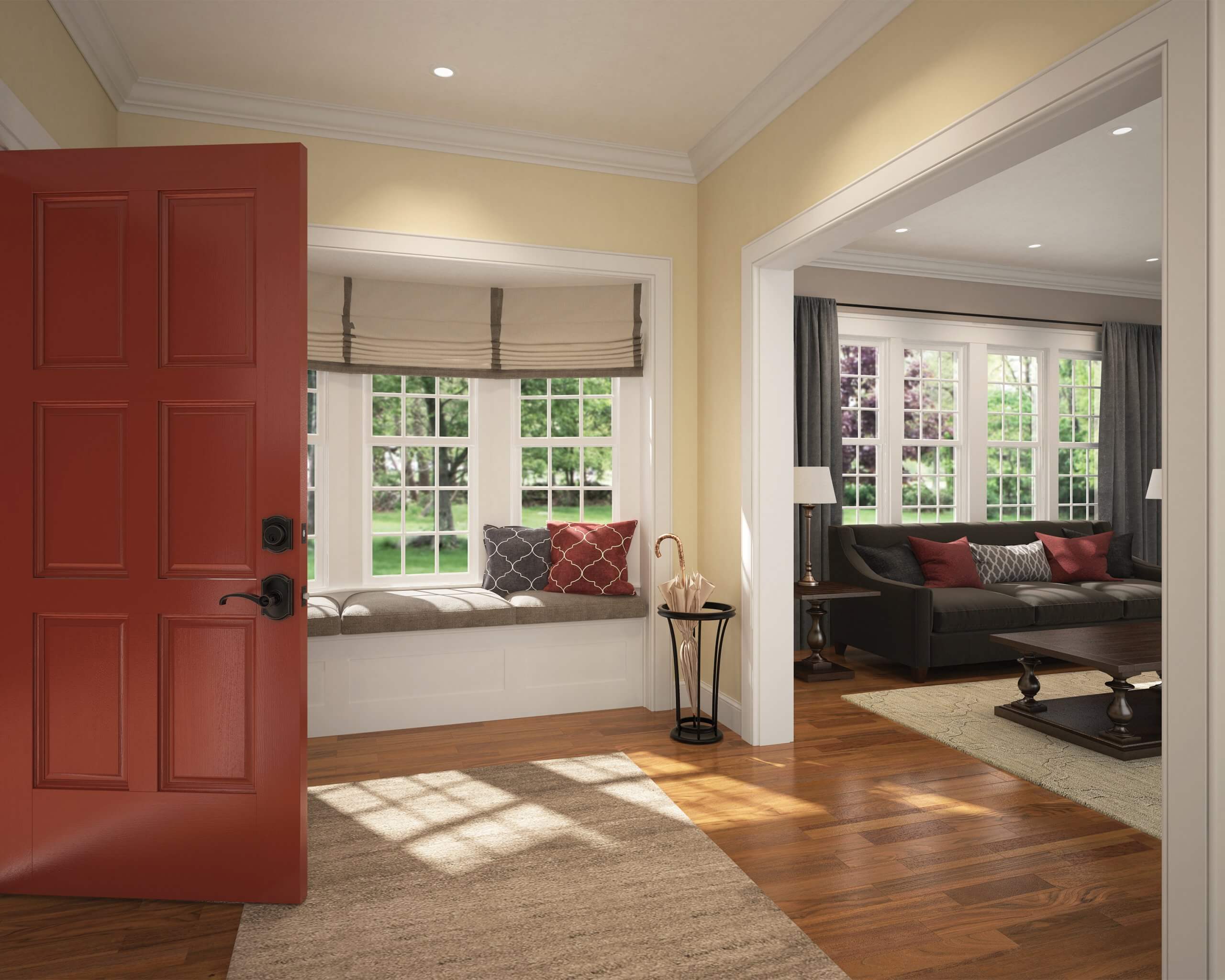 Photo courtesy of Allegion Canada 
Schlage's latest product release is the Encode smart WiFi deadbolt. Its built-in internet connectivity allows users to monitor their door locks from anywhere in the world. It also pairs with the Schlage Home app so homeowners can grant entry to guests and monitor access to their home. The manufacturer has also launched its Schlage Custom line, a premium lock line that Bremer reported is "getting great traction."
While Allegion has integrated biometric indicators into its commercial locks, he said the company doesn't see it as a fit for the residential market right now.
"Fingerprint scanning locks don't have a code. To get in, you have to take your gloves off because there is no keypad. We are exploring it now, but personally I don't see it as a big market."
On the other hand, he reported that new finishes are definitely hot. Recently, a black stainless finish was added to the Schlage Custom line. Other popular looks include satin brass and matte black. In other trends, roses—the decorative metal plate around the lock itself—are changing from round to square or rectangular lines to match new door styles.
What if the WiFi goes down?
Some people are reluctant to buy smart locks for their homes, wondering: What if the WiFi goes down?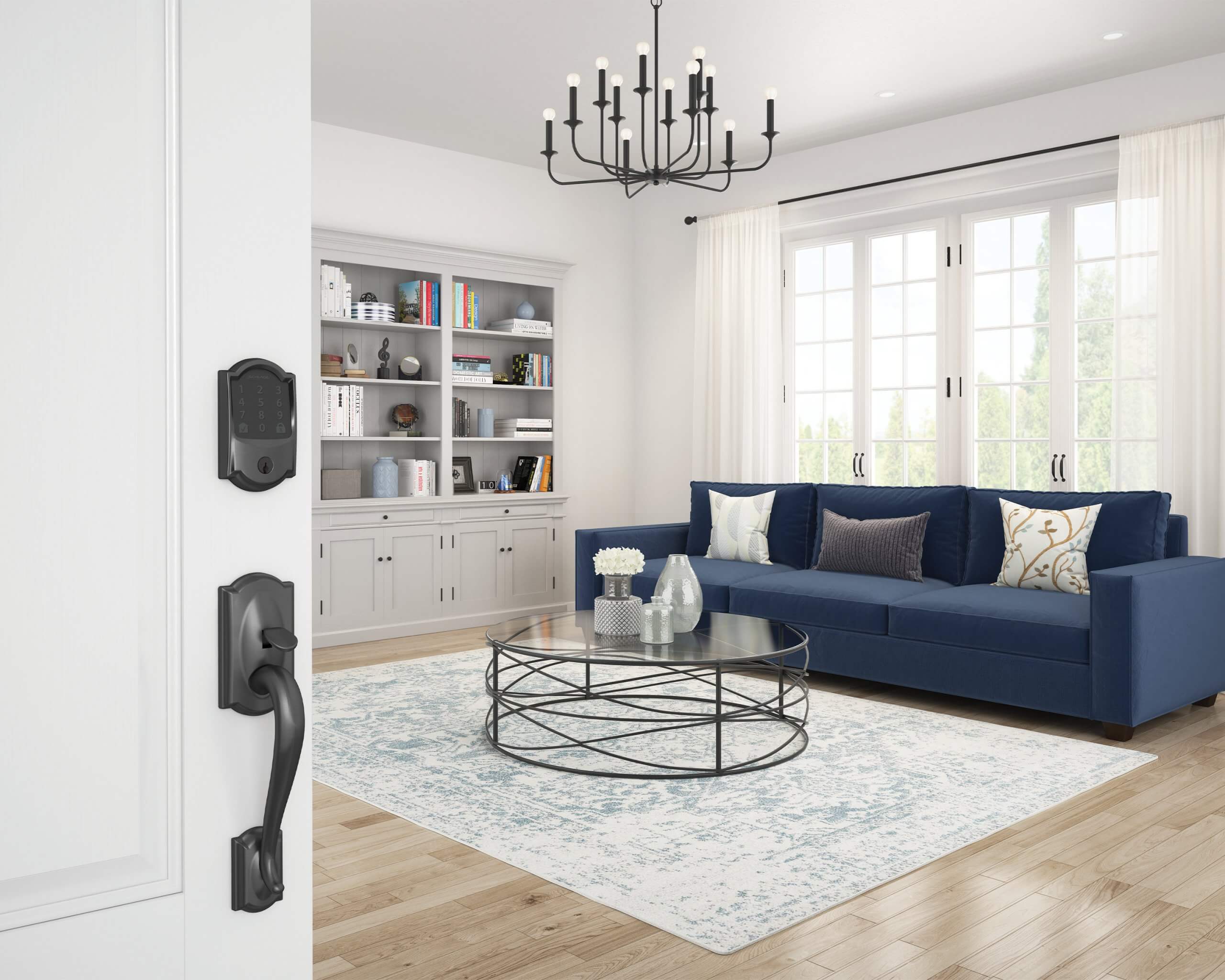 Photo courtesy of Allegion Canada
Bremer said it's not a problem: You will still be able to lock and unlock your door.
"If you're standing there, you can still enter in the code that you selected or use your key," he explained. "We keep a keypad on our locks that work without WiFi, so although remote capabilities would be eliminated, you could still engage or disengage your lock."
According to Spectrum's Donnie Viajar, "If the WiFi goes down, the fingerprint is stored in the (Halo) lock itself, not backed up in the Cloud. You can still lock and unlock the door without WiFi. What will be affected is the history on the lock—it won't be pushed through the Cloud. Also, for locks with PIN codes, that is kept in the lock itself, so you can lock and unlock it with the PIN."
During the COVID-19 pandemic, home improvement products have been flying off the shelves as people forgo their vacations and instead sink money into their houses.
"It's a relatively simple do-it-yourself product to purchase and install an electronic lock," said Spectrum's Crouch. "The younger demographics are the people who are adopting the electronic locks at a pretty good pace. They are taking the time to research and invest in products."
While some homeowners may be looking to integrate their locks with a whole home monitoring system, others may be fine with a simple standalone electronic coded lock. If you're leaning toward a smart lock solution, Viajar recommends considering the technology infrastructure of the home itself.
"If you have the Amazon Echo as the main product in your home, for example, you'll want to select a compatible smart lock."
Regardless, selecting the right lock for your home is a question of personal preference. The majority of people still prefer a traditional mechanical lockset, although the key to the front door of the future will most likely be electronic. —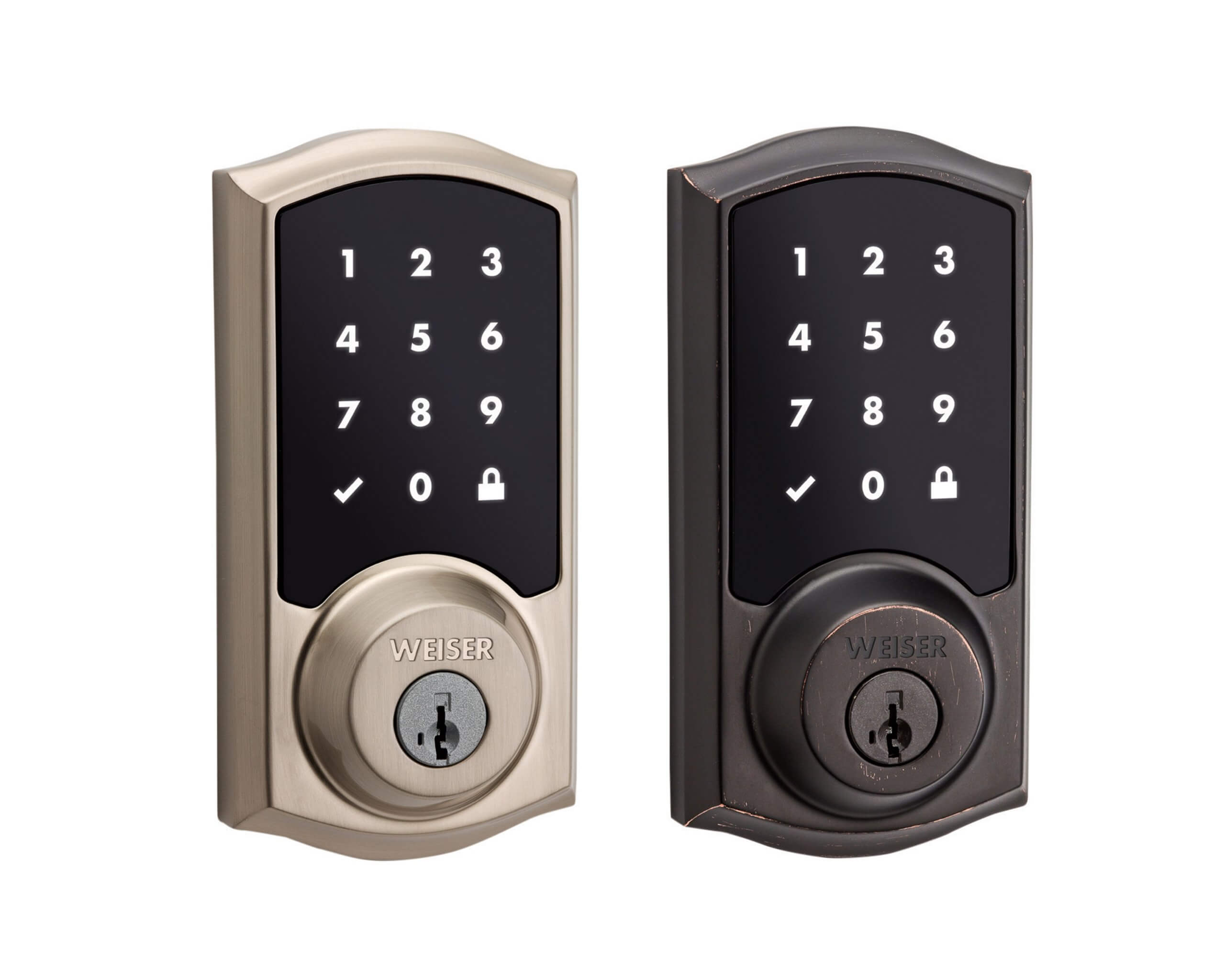 Photo courtesy of Spectrum Brands