While visitors these days may be few, exterior doors are often the first impression of a home and has a significant impact on its look and feel, and ultimately comfort.
As with many other areas of their home, many householders in the last year have found themselves focused on improvements and remodeling. Money that might otherwise go to holidays and vacations, entertainment, and other expenses, found and continues to find, its way into home upgrades.
"COVID times have changed everybody's life. A lot more people are doing R&R projects," says Hardy Rahn, director of Canadian sales at Alliance Door Products. "They are looking around the home and saying, 'I need to do this; I need to do that.' We know home exteriors has been one of the features they've been looking at."
Whether it's an aesthetically pleasing new front door or replacing an old, leaky patio door, homeowners are updating and looking for what Rahn calls "refined simplicity."
Refined simplicity: old is new again
Beyond the popular modern-contemporary looks popular in recent years, Rahn is seeing a move towards even more simplicity in 2021, with basic door lites, wood grain and simple panels. "Even on the glass side, it's basic. Obscure glasses or art deco are not as strong as it used to be," he says. "The look of SDL bars and having textured glass is coming in."
"We've added reeded glass in 2021, which goes in line with what's happening in interiors. It's a retro look. If you go back to what was hot in the late '60s, we're right back there."
Jeff Barsalou, marketing manager at Kohltech Windows & Entrance Systems, says his company is seeing what appears to be a move away from what an older style with curves and patterns to a cleaner, straight-edged contemporary look. In terms of door lites, he says styles are leaning less towards the use of grills and more towards that of a sand-blasted appearance.
Bold and personal colours
Paints and colour coatings aren't nearly as novel in doors as in windows. Where black, and perhaps grey tones prevail in exterior windows, for doors the choice is much more one related to the homeowner's individual style.
"Door colours are a very personal choice," says Scott Targett, president at Targett's/Global Windows and Doors. A wide selection of colours has always been a major element of his company's offering, and while little has changed in that regard the scope has.
He notes: "We used to have 12 standard colours and everything outside those were available by colour matching. Now we have more than 140."
Marco Greco, chief executive officer at Ostaco Windows and Doors, says exterior doors are functioning like accent walls do in the home. "It draws attention. It's inviting. We're seeing a lot of very bold colours: reds, yellows, blues, you name it. I believe there was a neon green door that went out this week."
"A lot of character comes through on the front door," Greco adds.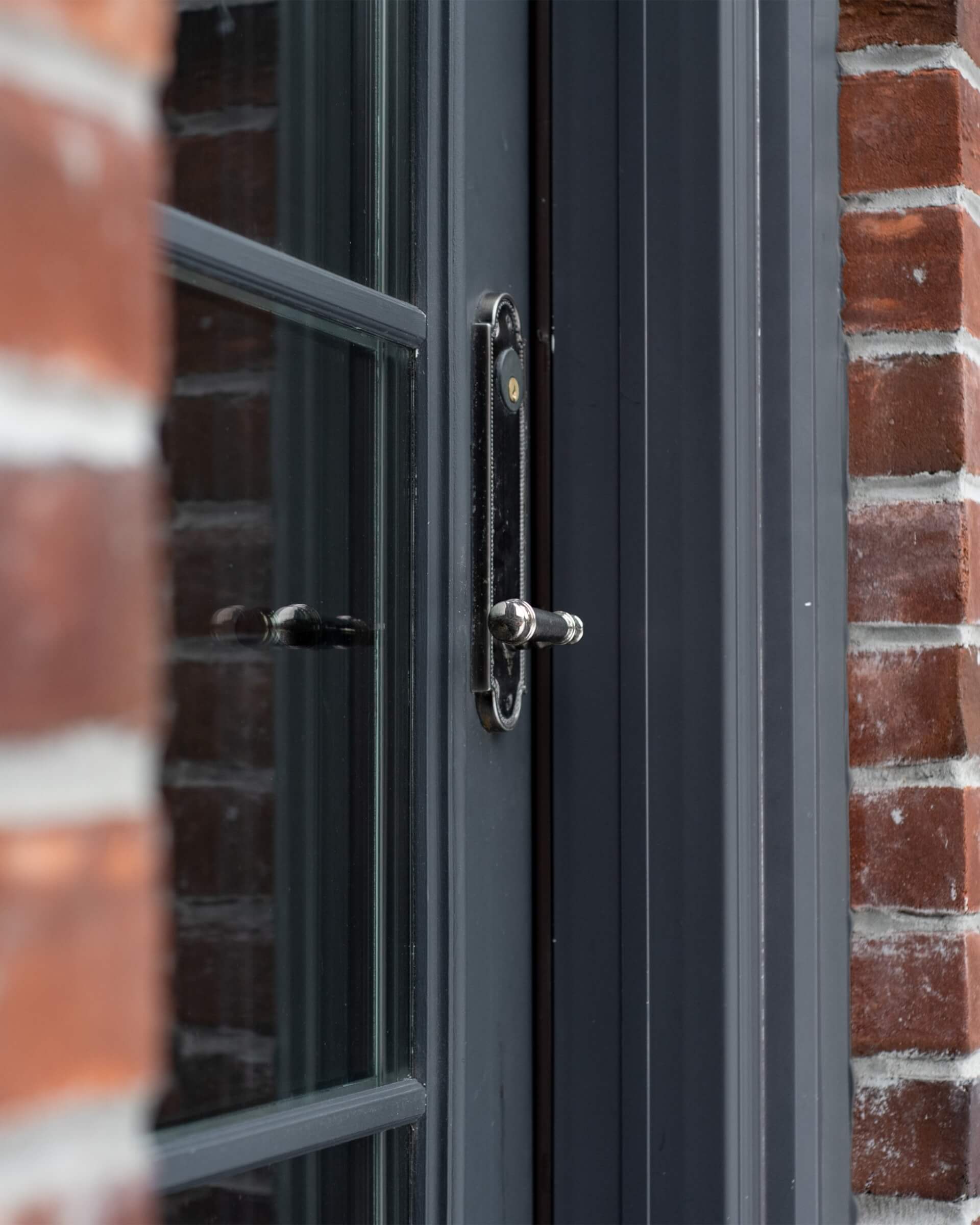 Photo courtesy of Ostaco Windows and Doors
Big and tall
For years, taller doors have been in vogue, with heights reaching 8ft. or more, but more recently the desire for even bigger doors is pushing widthwise.
"A 2ft. 8in. door was the most common, now 3ft. is definitely the most common, and 3ft. 6in. is becoming more asked for," Barsalou says.
More than door slabs are expanding to meet this desire for greater entrance widths. It's becoming more popular to combine 8ft. tall doors, with wider than average slabs and side-lites or double side-lites to extend the perceived width even more. Patio doors boast even wider sizes, up to 20ft wide and 8 or more ft. tall in some cases, Targett says.
Of course, as doors grow in height, hardware becomes more important to their performance, and multipoint locking systems become more crucial. The reason is twofold: security and energy performance, says Allan Doyle, vice-president of development and engineering at Global Windows and Doors.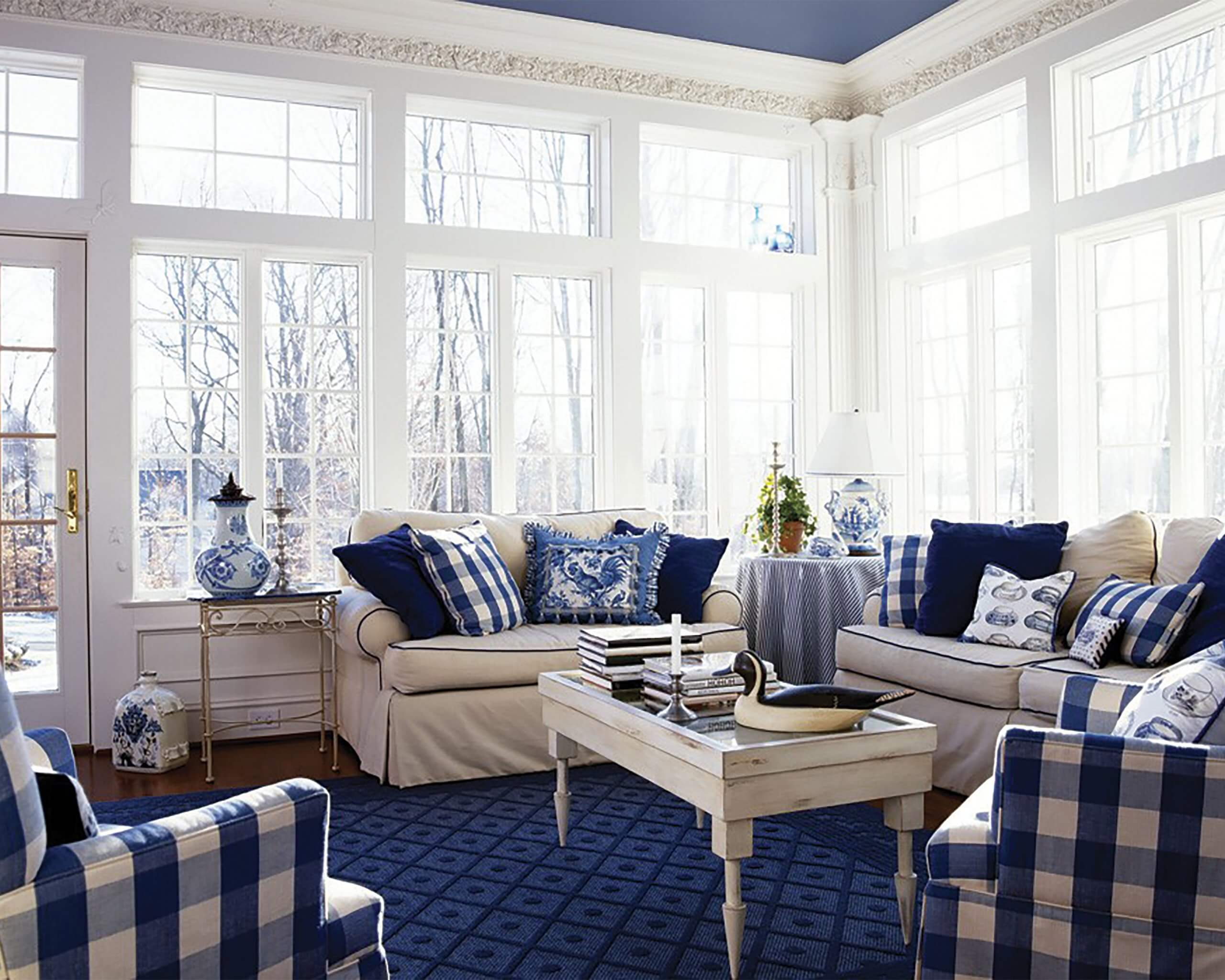 Photo courtesy of Global Windows and Doors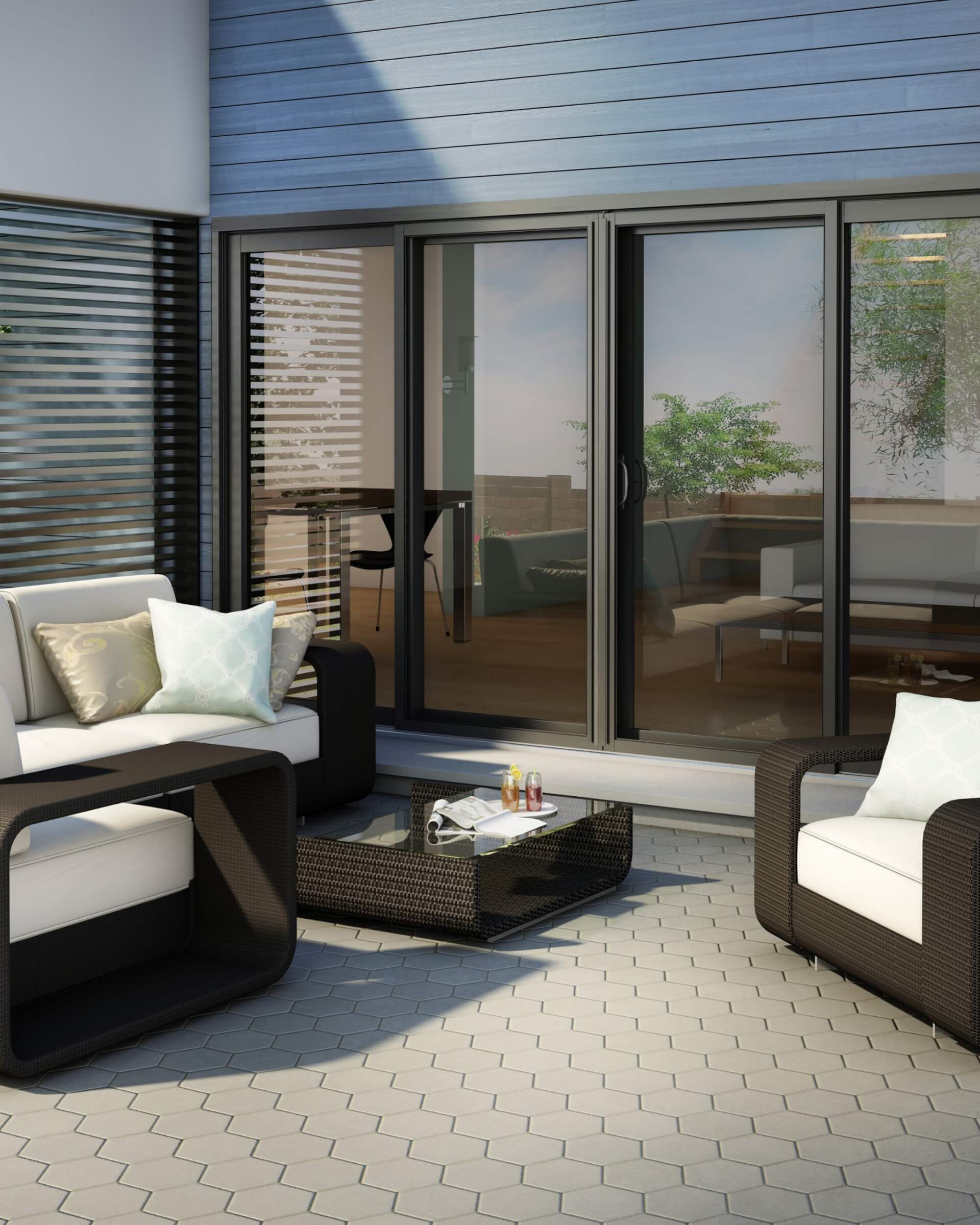 Photo courtesy of PlyGem Canada Inc. 
Geography and style
Of course, style trends are as much about what's new as where one lives. What's currently hot in one province might not be to the taste of homeowners in another. Besides looking around to see the growing regional trends for themselves, it would be wise to talk to their dealers and manufacturers, who see such door fashions applied widescale.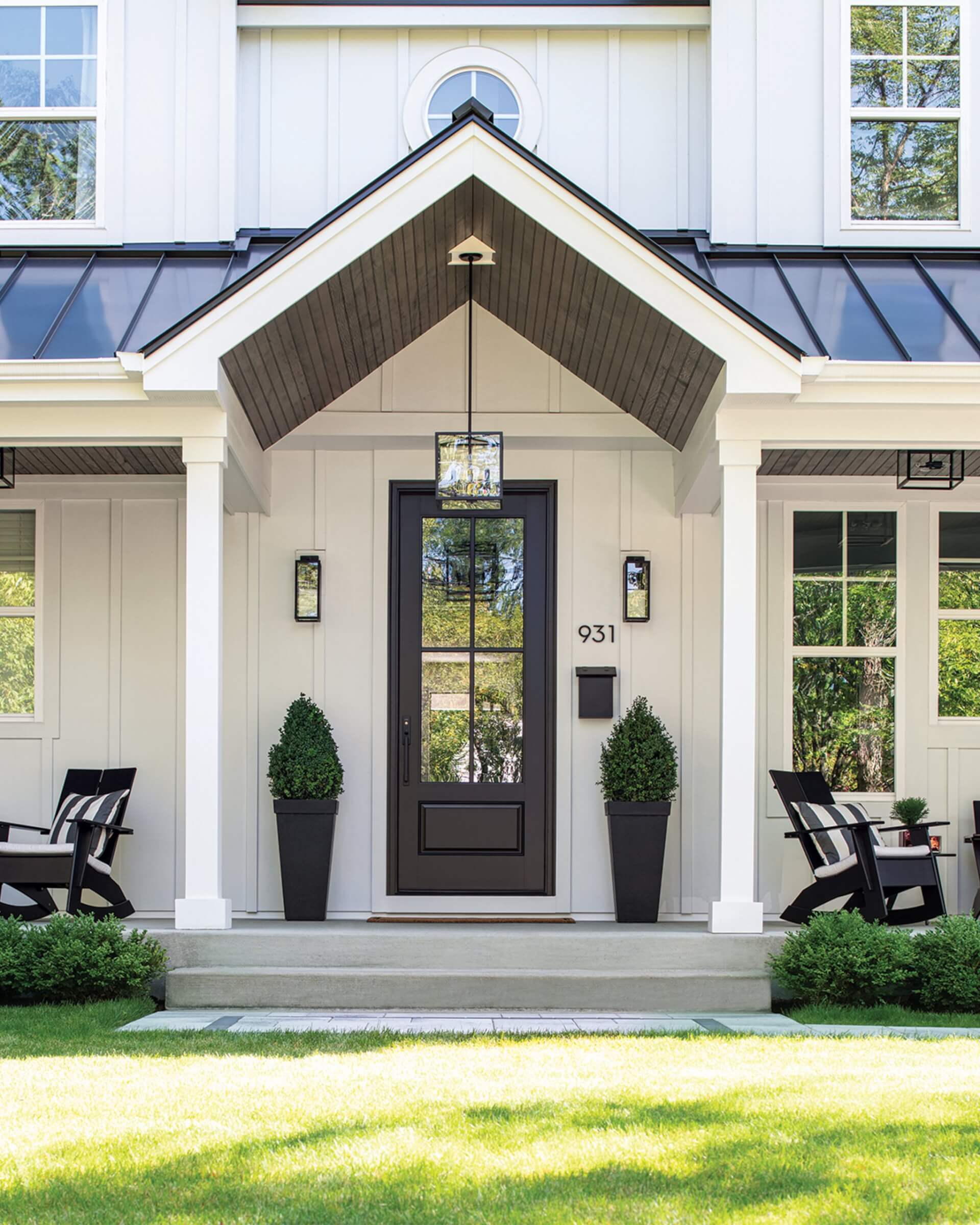 Photo courtesy of Alliance Door Products
"In Western Canada, we're still seeing a high demand for a scenic door option that opens up and allows an inside-outside living," says Jeremy Kirbyson, vice-president of sales (Western Canada) at Ply Gem Canada Inc. "With a profile that maximizes glass faces and offers ease of operation."
Meanwhile in the prairie regions, he adds, a French door appearance remains popular, but often with a twist. "The overall design of a French product doesn't have to be the old school in-swing/out-swing doors. There are sliding French doors now, and we're able to fill a large opening with a four-panel or more sliding French door."
In terms of popularity by region, steel is still top in la belle province, but less so in other ones.
"Quebec is committed to steel doors, whereas in Ontario we've flipped most of that business to fibreglass," Greco says. "It has the advantages of superior performance; the finish is less susceptible to the environment and it's warmer. It also doesn't have the cost and maintenance associated with a solid wood door."
Steel, fibreglass or wood
Reasons homeowners lean towards material choices are varied, with performance and cost being key factors.
While most manufacturers say steel makes up the majority of the market, there's a growing interest in fiberglass entry doors, according to Jeff Ward, director of new business development and customer experience at Durabuilt Windows & Doors.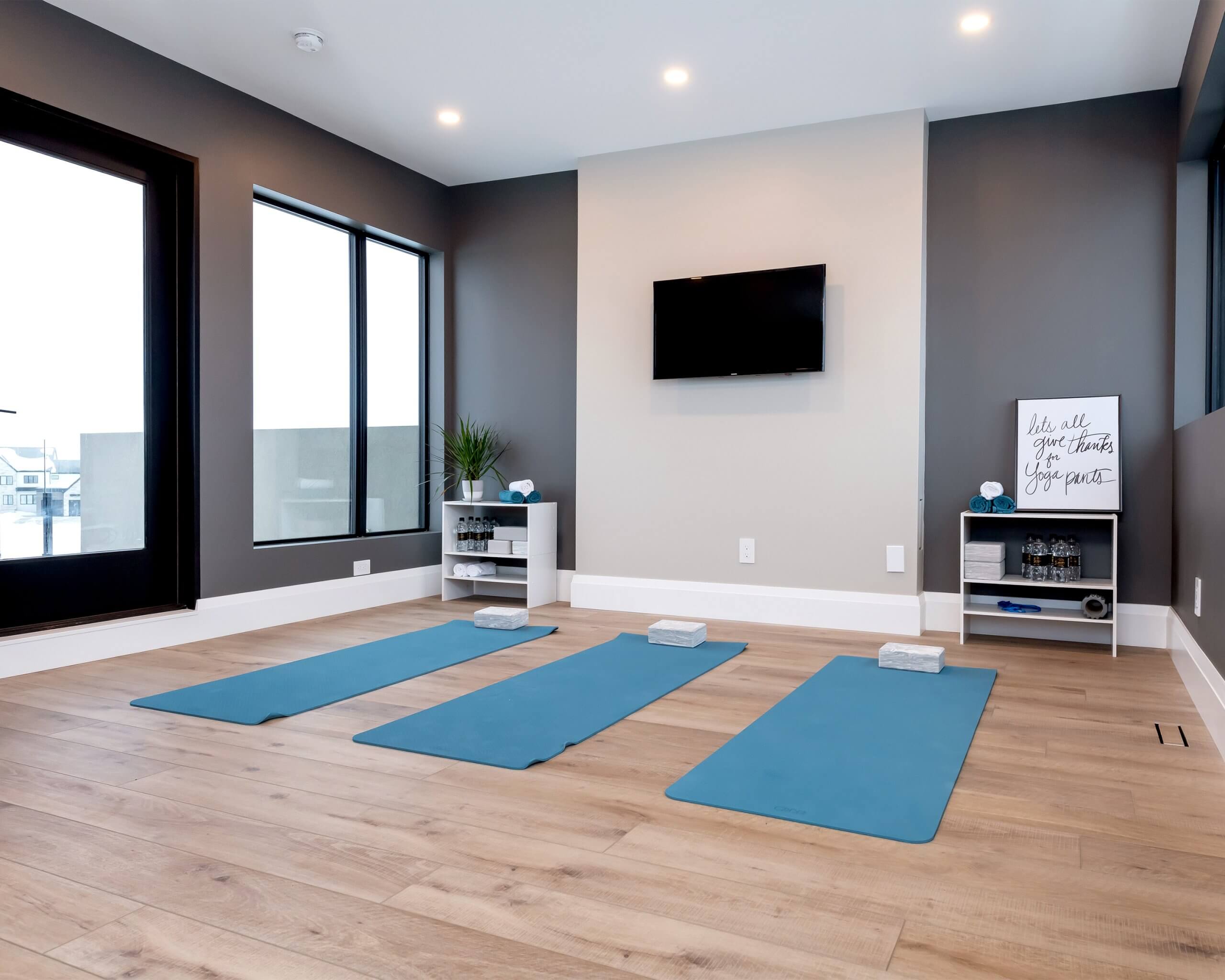 Photo courtesy of Durabuilt Windows & Doors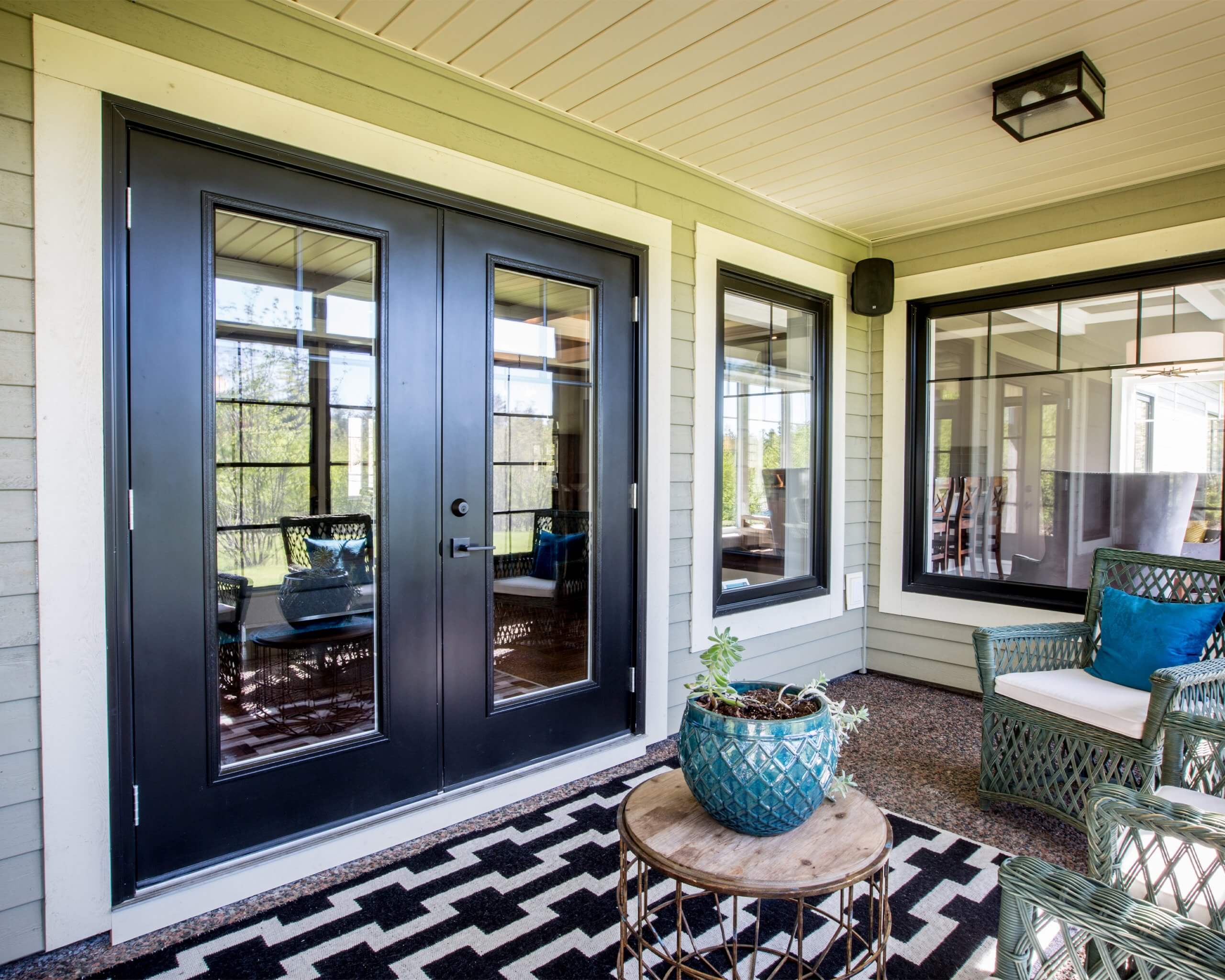 Photo courtesy of Kohltech Windows & Entrance Systems
"We do nothing but fibreglass door slabs, and we use the same fashions as our windows, so homeowners' doors can complement their windows," he says. "Fibreglass gives them a dent-free door, as it's not steel, and offers a better replication of wood grain. It's insulated, so it's warm as well."
Steel is definitely the more affordable choice, and has great performance, Barsalou says; however, fibreglass boasts a longer lifespan, can better mimic stained wood and is easier to hide dents or scratches on.
Of course, for some homeowners, the weight, luxury and look of a solid core wood door can't be beat.
"A front door is something you're likely to have for the lifetime of your home, and you touch it every day," Greco says. "You can tell the difference between a foam-filled MDF, fibreglass or solid wood door." —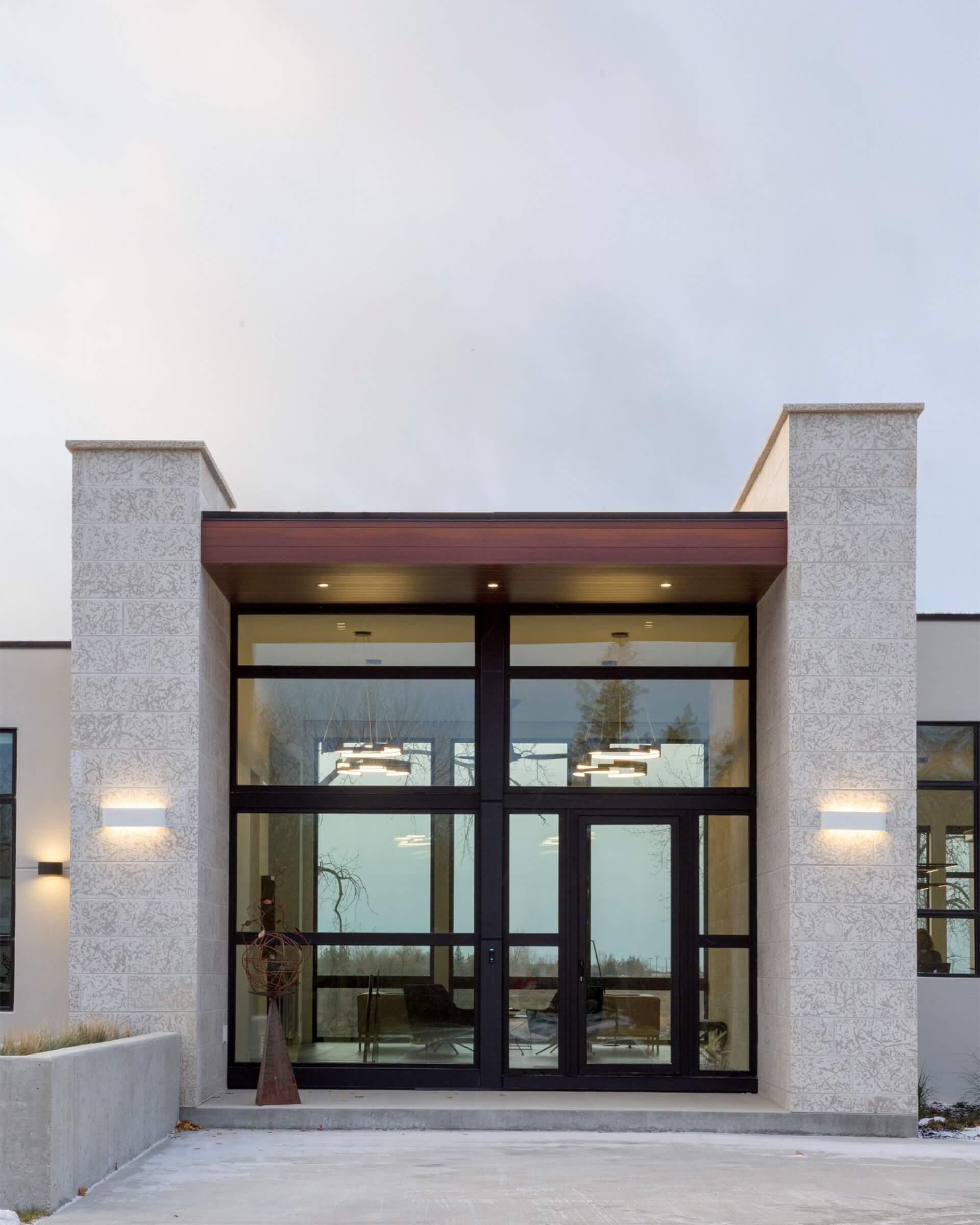 Photo courtesy of Durabuilt Windows & Doors